What are Liver Shunts?
The portal vein is an important blood vessel which normally enters the liver and allows toxic elements in the blood to go through the normal detoxification process. When your dog has a liver shunt, the portal vein is not properly connected and therefore, blood normally detoxified by the liver will bypass it and go directly into circulation throughout the body. Additionally, the liver will often have poor development.
A congenital shunt is the most common liver shunt. A liver shunt acquired outside of genetics is usually seen as a secondary problem of the liver. A congenital shunt can present two ways; an extrahepatic shunt is found outside of the liver (mostly seen in small breeds) while an intrahepatic one is found within the liver (typically found in large breeds).
A liver shunt is known medically as a portosystemic shunt, hepatic shunt, or PSS. This condition occurs when the portal vein forms abnormally, causing blood to evade the liver.
Book First Walk Free!
Symptoms of Liver Shunts in Dogs
Some dogs with liver shunts may exhibit stunted growth. As well, your dog may show signs of gastrointestinal upset, causing diarrhea and vomiting. There are various clinical symptoms to look for. These may include:
Anorexia
Disorientation
Lethargy
Seizures
Stumbling
Constipation
Circling or pacing
Blindness
Changes in behavior
Frequent urination
Staring excessively
Straining while urinating
Weight loss
Blood in the urine
Types
Breeds predisposed to liver shunts are:
Yorkshire Terrier
Cairn Terrier
Miniature Schnauzer
Golden Retriever
Labrador Retriever
Australian Cattle Dog
Irish Wolfhound
Maltese
Old English Sheep Dog
Causes of Liver Shunts in Dogs
Proteins, nutrients, and toxins bypass the liver and go right into the system
Blood from the abdominal organs does not enter the liver, again directly entering systemic circulation
Dogs may take a long time to recover from a procedure using anesthetic if they have a liver shunt
A liver shunt can cause kidney and bladder infection, as well as stones
Diagnosis of Liver Shunts in Dogs
Your veterinarian will conduct a physical examination and in order to give the proper diagnosis will need your pet's medical history. Your pet's pattern of behavior will be necessary as well. Therefore, you may have to describe how your dog has been acting lately, specifically noting the concerning behavior. A biochemical profile and complete blood count will be done since these tests provide specific information that can help with the diagnosis. Information revealed may be:
Measured levels of electrolytes in the blood
Functioning of the kidney and liver
Increased levels of enzymes in the liver
Low blood urea nitrogen
Low albumin
Your veterinarian will also do a blood test to check for the dog's blood count. The blood platelets, white and red blood cells will be examined as well. Some dogs may show mild anemia or small changes in the shape and size of the red blood cells.
The veterinarian may also do a urinalysis, which will show any abnormality of the liver function such as bladder stones and urinary tract infection. A bile acid test may show an elevation. Imaging tests include abdominal ultrasound, nuclear scintigraphy, x-ray and MRI.
Treatment of Liver Shunts in Dogs
For treatment, the veterinarian may do a surgical closure. However, your pet has to be stabilized before this treatment is administered. Because of the risk of anesthesia to dog's with a liver shunt, health stability is essential. To balance the levels of electrolytes and restore your dog's hydration, IV fluid therapy will be administered.
Levels of ammonia will be lowered and toxins absorbed in the intestine using lactulose. Antibiotics could also be administered to reduce the level of ammonia and bacterial overgrowth. For dogs showing signs of diarrhea and vomiting, the veterinary specialist may order gastric protection medication. A high protein diet will be recommended.
Once your pet's health condition improves surgery can take place. Most often the shunt is narrowed or tied off completely with the goal of having the blood pass through the liver as it should. It is important to note that not all dogs will require surgery or are candidates for surgical intervention (depending on factors such as the location of the shunt). Many canines will be treated with medical management only in the form of a diet change and medication.
Recovery of Liver Shunts in Dogs
Typically, surgery is successful although regular liver evaluation will be necessary from now on. Recovery steps will include dietary therapy as prescribed by your veterinarian as well as continued lactulose administration. The liver can repair itself and begin to function as it should, allowing your pet further improvement.
Liver Shunts Questions and Advice from Veterinary Professionals
Nala
Doberman Pinscher
7 Months
0 found helpful
My dog is 7/8 months old. I have been trying to get her spayed for the past month or so. When I took her for her pre-op blood work, her liver enzymes came back high. We waited and did some natural liver detoxing and tried again. Some of the levels fell, but are still too high for her spay.

The vet recommended having an ultrasound done because they believe she may have a Liver Shunt.

The more I am reading about liver shunts, the harder it is for me to believe she falls in this category. She is a very high energy Doberman mix that loves to play, she has been gaining weight (last weigh in 53/54 lbs), eating is normal/regular. The only symptom she occasionally has and hasn't had in a while is loose stool/diarrhea .... however, this has not happened in a while.

Additionally, I have contacted the foster family and none of the other puppies in the litter have had any issues in bloodwork, with their spay/neuter, or with their liver.

I would appreciate any direction/information/guidance as I am feeling very overwhelemd and unsure of what to do.
Norma, no. A liver shunt will not repair itself. It will need to be operated. You should have your dog on the correct protocol, which includes giving lactilose after every meal and ensure the dosage is the right amount to cause soft ice cream consistency pooh. My dog had the op and he's doing great x
I'm going through the same situation. I'm torn, heart broken. Her Bun is 78 and normal is 27 or below I believe. She doesn't seem to have none of the symptoms, will be 2 yo Feb. she weighs 3.1 pounds (yorkie). Wasn't expecting to be this small but her mom is small as well. Wants to eat OL ROY snack/treats. Refuses almost all dog food. When I buy a bag she likes for 2-3 days and then over it. I don't know what to do
If a dog doesn't have surgery for a livershut can it still repair itself ?
Add a comment to Nala's experience
Was this experience helpful?
Murphy
Jack Russell
4 Years
0 found helpful
Has Symptoms
throwing up bile at night
We have a 4 year old rescue Jack Russell Terrier that we rescued from the JRT rescue group. We have had him 15 months. After the neurologist, internist, nuclear imaging, regular vet, and multiple tests it was determined he has a congenital liver shunt that is measured at 45%. He has a nutritionist that developed
a diet for him with very low protein. We also had him tested at Nutriscan for food allergies. We cook all organic and he is on vitamins and minerals. He is on lactulose 1Ml X 2 times a day. As a side note the nuclear imaging identified an extra disc in his back so he also has a chiropractor once a month.


He has had two liver bile tests. The last one had high results before and after the test.

He has thrown up bile in the middle of the night three times this month.

We are at a loss. Thank you for your response.
I'm going through this right now with my Shih she's very sick and has the surgery to slowly close the shunt. 2 days after surgery she was home with me on the couch and had a grand mal seizure which lasted over an hour I lost her once on the way to animal hospital but got her breathing again she is stable for now and I will know more tomorrow, from a months time I'm paying over 8 grand so far. I'm beside myself I love her and just hope she heals from all of this.
I am going through the exact same thing with my 2 year old chihuahua/rat terrier. I'm very worried about her. Have you managed the shunt with nutrition or did you have surgery?
Add a comment to Murphy's experience
Was this experience helpful?
Tink
Yorkshire Terrier
8 Years
0 found helpful
I have an 8 year old Yorkie, weighing 3 and a half pounds. She first had a bad turn about 4years ago. One morning we couldn't find her and she had somehow wedged herself behind our cooker. She was on deaths door and my husband rushed her to the vets. She had various tests and they told us she had a liver shunt. We didn't think she would survive the surgery so they put her on permanent medication and a heptactic diet. She had another bad turn about two years ago and they called us in to say our last goodbyes as they said she wouldn't make it. As me and our family went into the room she jumped up to meet us, they vets couldn't believe it. We call her our miracle dog that should of been a cat as she has nine life's. She has good days and bad days we always no if she has a built up and she starts pacing and her back leg will go funny. If anyone has any more advice on this condition and if there is anything else I can help her with would love to here about it. I worry about her everyday. I also give her milk thistle to help her liver.
Add a comment to Tink's experience
Was this experience helpful?
Milly
Shih Tzu
11 Years
0 found helpful
Milly my 18month old Shih Tzu was not thriving and became so ill she was put on a drip. The Vet then decided to xray her and discovered a large liver shunt. I was told she would not be able to survive but to enjoy her while I still had her. No way!
I started making phone calls and checking online and found that an experienced surgeon had just arrived in Australia and was at the Sydney Uni Vet Hospital. We immediately arranged for her to visit him and after tests he operated. Unfortunately he was unable to completely close the shunt which meant a lifetime diet of low protein food and lactulose. Milly is now 11 and apart from her vision getting poorly and a bit of arthritis she is very happy and I am hoping she will go on for a few more years. Her lovely Surgeon was only here for a short time before leaving the Country so we were so very fortunate that he arrived just at the right time.
Add a comment to Milly's experience
Was this experience helpful?
Cassie
Border Terrier
12 Years
0 found helpful
I have a 12 year old border terrier cross who was diagnosed 7 years ago with a liver shunt. She has reacted well to medical management and she has hepatic medicated food, lactolose​ and daily medication to fight infections. At her routine check up​, we were advised that there is a possibility that she may have cushing​ disease as she has lost her hair on her ears (which we put down to old age). The vet said this might be why she drinks and urinates a lot, howeve​r she has always dran​k and urinated a lot due to the liver shunt. The vet is now suggesting that we pay for further tests to see i​s she has cushings, even if we cannot treat it.

Does anyone have any experience of treating cushing disears​e in a dog with a liver shunt or if it would be best to leave her medication as it is?
Add a comment to Cassie's experience
Was this experience helpful?
Vinnie
Shitzu
4 Months
-3 found helpful
My little shitzu is only 4 months old and he is a very likeable and friendly dog and both my kids and the rest of the family love him he loves to spin around and nip toes playing around. He's so small and cuddly and never seems to bark a lot or be bothered about the kids.
Add a comment to Vinnie's experience
Was this experience helpful?
Luna
Siberian Husky
2 Years
0 found helpful
My Husky has developed multiple acquired liver shunts, we are guessing due to a sago palm she ate last year. We took her back to the vet where they did blood work and suggested we send her to an animal hospital for an ultrasound. That`s when we received the bad news. The Vet at the hospital says surgery is not an option(due to the severity of her case) and just keep her on the high quality/low protein diet and she may live 1-2 more years. My dog is only 2 years old.Is this the only option is to just sit around for the next year or 2 just to put her to sleep at the oldest age of 4? Please tell me there is another option, this is tearing me apart. Thank you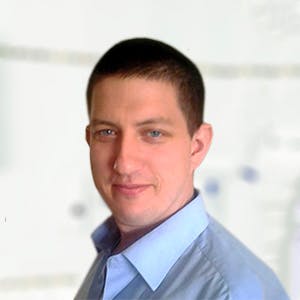 3320
Recommendations
In cases like this where there are multiple shunts which are not in a surgically convenient position, there are few options available apart from medical and dietary management; this may be something to discuss with a Specialist Surgeon, but the prognosis may still remain the same. Regards Dr Callum Turner DVM
Add a comment to Luna's experience
Was this experience helpful?
Max
Husky
18 Months
0 found helpful
My 18 month old puppy had and intrahepatic liver shut closed with the ameroid constrictor at 10 months old. His levels have been normal and they have taken him slowly off his lactulose. He has been off the lactulose for 1 week now. He has vomited the last 2 days and has diarrhea as well. He is still very pink and is not showing any neurological effects as he did before the surgery. Could the vomiting 1-2 times a day and diarrhea be his body adjusting to not having the lactulose anymore? He is going for a follow up blood test next week, but yesterday and today this has started. He is also still on his RX LD food.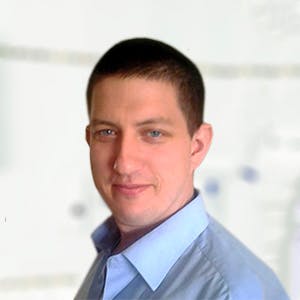 3320
Recommendations
As far as I am aware withdrawal of lactulose doesn't lead to vomiting and diarrhoea although any sudden changes in oral intake may cause some gastrointestinal discomfort; keep an eye on Max but if the vomiting gets too much or any other symptoms present visit your Veterinarian sooner than the appointment time to be on the safe side. Regards Dr Callum Turner DVM
Add a comment to Max's experience
Was this experience helpful?
Rusty
mix large breed
10 Weeks
0 found helpful
Has Symptoms
(Weak at times) head wobble
(Weak) head wobble, lethargic
Writing with urgent concern. I own a 10 week old shepherd lab/rottie mix. We have owned him for roughly 2 weeks. The last 3 days he has been showing very unusual signs. We had him to the vet and they first thought it was his blood sugar hypoglycaemia (we tried him with honey on his tongue) when he first took a reaction "attack" it worked he was himself right away, the second time he didn't respond in the attack, he collapses and lays there and can not get back up even when we try to stand him (after 20 minutes or so he does). His head wobbles side to side. After he comes out of these "attacks" he is his good old self. He doesn't shake. He eats normally and drinks well, bowels move normal, peeing fine. We had him to the vet today he stated all blood work was normal, except for a slightly elevated white blood cells and a temp. They perscribed him an antibiotic "metronidazole". After doing much of my own re search I came across this disorder, I am concerned he may have this. My next step is to get his bile acids checked. Will this pin point me in the right direction? I would appreciate any information. Thank you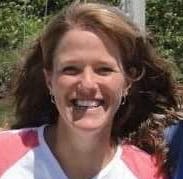 1611
Recommendations
Typically dogs that have liver shunts have abnormalities in their blood work that points us in that direction, but he may be a dog that is not having blood changes. Given your description, this is possible, and a bile acids test is probably a good idea. If his bile acids are normal, then he does not have a shunt, but if they are elevated, he may indeed, and an ultrasound of his liver would be the next step.
Add a comment to Rusty's experience
Was this experience helpful?
Luna
Pomeranian
8 Months
0 found helpful
Luna had the operation to correct her shunt at 5 months old, they couldn't tie the whole vessel off as she couldn't cope with the flow so they tied 75% of it hoping to do the rest at the end of this month. However Luna is showing huge improvement, no clinical symptoms, she's eating well and growing steadily. Is it possible the last bit left could close itself? I'd rather not put her through a 2nd operation if it's not needed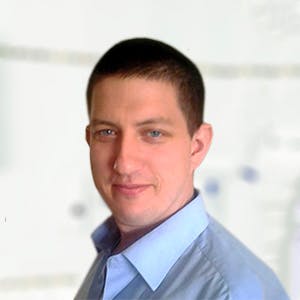 3320
Recommendations
At this point I wouldn't think the shunt closed itself and the overall improvement may just be from the first surgery coupled with medical and dietary management; there is an easy solution where an ultrasound may be made to look at blood flow to determine if the shunt is open if you have concerns or questions that is the deciding factor. Regards Dr Callum Turner DVM
Add a comment to Luna's experience
Was this experience helpful?
Princess
American Eskimo
3 Months
0 found helpful
Hi there. We recently purchased an American Eskimo puppy from a breeder with the intent to breed the puppy in the future. One month later the breeder informed us that two of the three pups in the litter had developed a liver shunt, had seizures and were put down as a result. We are having our pup tested for liver shunt. She has frequent urination but no other symptoms. My question is if we were to get genetic testing done on the pup would it show any genetic predisposition to having a liver shunt or passing on the gene to any future pups if we were to breed her? Thank you so much!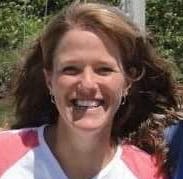 1611
Recommendations
There is no genetic test that i am aware of for a liver shunt. Princess can be tested for her liver function, and it may not be a good idea to breed her if many of her litter mates had a problem, but she may be perfectly fine. Your veterinarian can examine her and let you know if she is showing any signs of disease.
Add a comment to Princess's experience
Was this experience helpful?
Piper
Yorkshire Terrier
4 Months
0 found helpful
I have a 4 month old yorkshire terrier puppy who was just diagnosed using ultrasound with a single vessel extrahepatic liver shunt. She is currently 2.3 lbs and has been on the liver diet for 2 weeks along with lactulose and kepra. She presented with a seizure which is how we found the problem and thus the kepra. We are planning on doing the banding but the surgeon would like her to be a bit bigger. Weight gain is slow and was wondering what the best age/size is typically for this surgery and other items we can safely use to help with weight gain.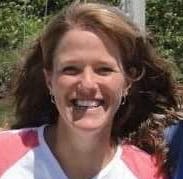 1611
Recommendations
Without knowing the specifics of her surgery, I have a hard time commenting on your question, unfortunately. Those are excellent questions for the surgeon who will be performing the procedure, as they are specialists. I hope that everything goes well for Piper.
Add a comment to Piper's experience
Was this experience helpful?
Benny
Poodle
8 Months
0 found helpful
I have a 10 month old pup with a liver shunt. Is it possible it came from the stud, and Should I stop using the stud? He has fathered several other litters, with no other problems.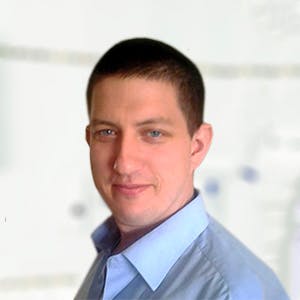 3320
Recommendations
There is a debate especially with dog breeders on whether liver shunts are hereditary or not, there are congenital shunts (which may be hereditary especially in some breeds) and acquired shunts; to determine if there is an hereditary link you would need to look into both parents to look for other signs of shunts. There is an interesting article on the subject linked below. Regards Dr Callum Turner DVM www.ncbi.nlm.nih.gov/pmc/articles/PMC3275728/
I have a little pup and I can't afford surgery because I'm on benefits and both my twins love there dog any help we're I could get help and funding for this please cheers
Add a comment to Benny's experience
Was this experience helpful?
Stella
lab great pyrenees mix
3 Years
0 found helpful
We are not sure what to do next after these reports...we were told the next steps would be a CT scan and a biopsy that could cost up to $4500. She is now not really eating anything and throwing up when she does eat. All of the information is overwhelming and the options are all expensive so we want to make the best decision possible. This is the report from the vet so far:

"young dog, anorexia, weight loss
low BUN, low Potassium, low Albumin, elevated ALT, AST, & ALKP and bilirubin, low cholesterol, urine SG is 1.004, Bile Acids 262 & 252 pre&post."
After this, we had an ultrasound done with these reports:
"The liver was small, hyperechoic and irregularly marginated. The gallbladder was within normal limits. The abdominal fat was diffusely hyperechoic, more severely so in the cranial abdomen. A small volume of anechoic abdominal effusion was detected.
Insufficient portal vasculature was visible to reliably assess for portosystemic shunting. The adrenal glands were slightly small.
The spleen, kidneys, urinary bladder, GI tract, pancreas and abdominal lymph nodes were within normal limits.

Conclusions:
Evaluation for portal vascular anomalies was not possible due to the patient's body conformation, the hyperechoic abdominal fat graft interposed GI gas. Intrahepatic and extrahepatic portosystemic shunting remain possible. CT would be necessary to further evaluate. A small liver would be compatible with a shunt, although the hyperechoic parenchyma and irregular contours are not characteristic of a simple portosystemic shunt, and chronic acquired liver parenchymal disease should also be ruled out.

Histopathology is recommended to further evaluate this possibility. Unfortunately, due to the small size of the liver and the patient's body conformation, ultrasound guided sampling would not be possible.
The hyperechoic abdominal fat and abdominal effusion may be due to the reported hypoalbuminemia, portal hypertension or combination of processes.
The slightly small adrenal glands may be a normal variant in this young patient, although Addison's disease is also possible.
Adrenal function testing may prove useful in further evaluating this possibility."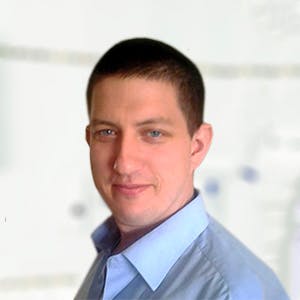 3320
Recommendations
Normally a liver shunt can be visualised with an ultrasound, however it seems like the Veterinarian performing the ultrasound was unable to confirm whether there was any portal shunting due to poor visibility which is why they are recommending a CT scan to get better definition of the area so that a diagnosis can be made; additionally the small liver made ultrasound guided biopsy no possible due to position. I would look at testing adrenal function first as this would be the less expensive of the tests to try first before moving on to more expensive tests like CT scans. If cost is an issue, you could try reaching out to an animal charity which may be able to help with some of the cost of an expensive test; check the link below. Regards Dr Callum Turner DVM www.dogingtonpost.com/need-help-with-vet-bills-or-pet-food-there-are-resources-available/
Add a comment to Stella's experience
Was this experience helpful?
Dusty Lady Lamb
Dachshund
2 Years
0 found helpful
Hello,

My 2 yo mini doxie has multiple liver shunts both inside and outside of her liver. She is inoperable due to the fact that the anestesia could kill her. She is in tact for this reason. She has had one seizure that I witnessed. I suspect she had a few while I was away at work after reflecting on vomit I would find etc.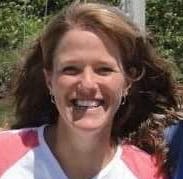 1611
Recommendations
Thank you for your email. Some liver shunts are medically manageable with diet and medications, but it takes close communication with your veterinarian to manage this disease. If she is having seizures, she may need to be on medication for that, and your veterinarian will be able to asses her and get her started so that they don't continue. I hope that she is okay.
If one of your puppies from a litter has a liver stunt will the rest of the litter have it. And what about the mother
Add a comment to Dusty Lady Lamb's experience
Was this experience helpful?
Charlie
Yorkshire Terrier
5 Years
0 found helpful
Can Allopurinol (or similar antibiotic) be combined with a low protein diet to treat urate bladder stones in a Yorkie that had corrective surgery for a liver shunt 4 years ago? What else can be used to manage this recurring condition (urate bladder stones)

Charlie is 5 years old and was diagnosed with a PSS as a puppy. He had an operation to surgically close the vessel when he was 1 years old and all went well until at the age of 3 he was misdiagnosed with constipation, resulting in a ruptured bladder and emergency surgery to discover he had blocked due to urate stones as a result of his liver disease. These stones were removed and he was placed and a low protein diet (Hills UD). This month we discovered the bladder stones are back through an ultrasound.

I was advised my vet that the only treatment available is to continue with the low protein diet and hope that that dissolves the stones. It was said that antibiotics like Alloprinol cannot be used in dogs with an underlying issue such as a liver shunt (even though he already had the corrective surgery as a puppy). Can liver shunts return as dogs' age?

I just want to know what other forms of treatment can be used for Charlie to dissolve the urate stones and prevent any more from forming – is it safe to use an antibiotic? What about liver supplements? I've also read about using lactulose syrup to draw toxins into the colon for immediate expulsion. Are these options recommended/safe?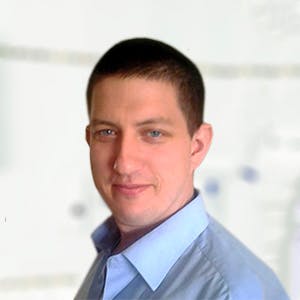 3320
Recommendations
Allopurinol is not an antibiotic but it is a xanthine oxidase inhibitor used to lower uric acid levels in humans and animals; it may be used in dogs with urate stones, but there are supplements which may be used to dissolve and manage the condition without resorting to allopurinol. The decision to use allopurinol is down to your Veterinarian's discretion as it is a prescription medication and should be used according to their judgement; misuse of allopurinol may result in the formation of xanthine stones or crystals. Regards Dr Callum Turner DVM www.msdvetmanual.com/urinary-system/noninfectious-diseases-of-the-urinary-system-in-small-animals/urolithiasis-in-small-animals#v3296136 www.vin.com/apputil/project/defaultadv1.aspx?id=4952068&pid=19239&catid=&said=1&publicpath
Thank you Dr. Turner for the quick response and helpful feedback. Can it be assumed that the liver shunt surgery was unsuccessful due to the recurring formation of urate stones? Can you please recommend any supplements and additional treatment that can be used to dissolve and manage the urate stones as to avoid surgical removal thereof?

In his short lifespan, he has already undergone four major surgeries in the abdominal area (liver shunt correction, hernia, ruptured bladder due to misdiagnosis of urinary tract obstruction/removal of urate stones and most recently removal of a foreign object in his digestive tract hence the discovery of the urate stones through the ultrasound). We don't want to put him through the trauma of another surgery if the stones become an issue again and are looking into all safe alternative ways to manage the stones in addition to the low protein diet. Due to all the scar tissue in the area, another surgery was also advised against by the veterinarian.
Add a comment to Charlie's experience
Was this experience helpful?
Linus
Beagle
1 Year
0 found helpful
A few months ago I posted a question about my beagle Linus, who has an inoperable liver shunt, within the liver. Linus has been doing wonderfully since putting him on the hepatic diet along with two meds for his gut. He has no trouble taking his heartworm med each month. In the next 4-6 weeks,it will be time to get back on flea and tick medication. I would have kept him on it year round, but I wanted to see him improve on his new diet and meds first, which he has. I have always used Nexgard with all my beagles. Is it safe to go back on the nexgard? I'm always concerned whether he will suffer ill effects if his liver cannot metabolize medication.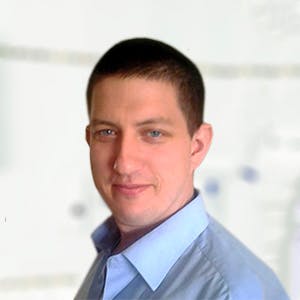 3320
Recommendations
It is good to hear that there is progress in Linus' condition since November, many people don't give us updates. As for the use of NexGard (afoxolaner), as far as I am aware there is no contraindication mentioned for dogs with liver shunts or liver disease; however there is a contraindication for dogs which have a history of seizures (referring to your original question November 16, 2017), you should therefore consult with your Veterinarian. Regards Dr Callum Turner DVM www.nexgardfordogs.com/Style%20Library/nexgard/docs/NexGard_PI.pdf
Add a comment to Linus's experience
Was this experience helpful?
Linus
Beagle Point
1 Year and 1 mos
1 found helpful
My 1yr and 1mos old neutered male beagle was just diagnosed with intrahepatic liver shunt. Because his symptoms were so vague and minimal until a month ago when vomiting and diarrhea became more frequent, we had no idea he had any problems other than Every thing other than his normal premium kibble would cause diarrhea and/or vomiting. I have no pet insurance and have already gone into debt to pay the $5,000. For testing and exploratory surgery. They were unable to fix the shunt inside the liver. We already changed him to the liver diet and he is on meds. The surgeon is referring us to an interventional radiologist, but I'm tapped out and am sure it would be cost prohibitive. As I have lost already lost 3 beagles in the past 2 1/2 yrs, this is heartbreaking. The cost of the seizure Med alone is 125.00 a mos. Hes never even had a seizure. He did have episodes when he was between 5 and 9 months of very subtle neuro episodes in which he would stumble going up the porch steps or be sitting and slowly start tilting over but would catch himself before falling. The neurologist could find nothing wrong. This was prior to the the Dx of the shunt. Do you think the seizure med is necessary in the absence of seizures? Oh, his liver is very small and only one half of the liver was/is getting blood flow. Do you think he has much of a chance of a happy life on the diet, and how important is the seizure med without symptoms of seizures? Thank you!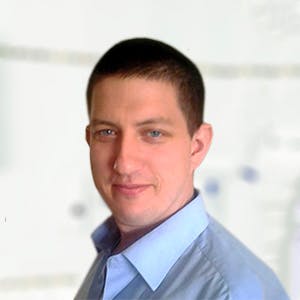 3320
Recommendations
If Linus hasn't had a seizure, I don't agree with giving medication to control seizures unless there is a specific reason for it (head trauma etc…); also dietary management and liver support is important but it would be important to ensure that the liver isn't stressed. You should speak with the Neurologist about reviewing the medication and possibly weaning Linus off under their direction; also some seizure medications are contraindicated in cases of liver disease so you should also discuss this too. Regards Dr Callum Turner DVM
Thank you so very much for the adviice. I didn't feel comfortable giving Linus seizure medication when what neuro symptoms he had previously had were, while concerning and unusual, they were definitely not grand mal seizures. So they did wean Linus off of the seizure med and we are focusing on his diet and dealing with other symptoms that have come up related to his liver issue.
Add a comment to Linus's experience
Was this experience helpful?
Bella
Morkie
3 Years
0 found helpful
My dog was diagnosed with a possible liver shunt when her bile acid test was high. No shunt was found on ultrasound. She is currently on Denamarin and her diet consists of egg, boiled chicken breast and Hill's Science Diet ideal weight for small breeds.She appears healthy, perhaps slightly overweight. Is there too much protein in her diet? I am concerned about her kidney health.Her blood work, such as CBC and CMP are normal.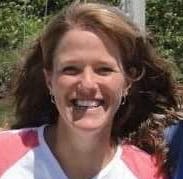 1611
Recommendations
Thank you for your email. He diet sounds appropriate, as you do want high quality protein sources for her. Without knowing more about her lab values, and her ultrasound results, I can't comment on what might be the perfect diet for her, however. It would be best to call your veterinarian, as they were able to examine her, diagnose her condition, and will be able to keep an eye on her physical status. They'll be able to guide you to the right diet for her, long term.
Add a comment to Bella's experience
Was this experience helpful?
Bear
Yorkshire Terrier
7 Years
0 found helpful
Our dog is 7 years old. Over the past year though bile acid testing, an ultrasound and bloodwork we discovered he had a liver shunt, thankfully outside his liver. We proceeded with the operation to close off the shunt and to remove a few very small urate stones in his kidney. Prior to the surgery he had 2 generalized seizures, that were 2 months apart. Immediately after the surgery, he had 3 focal seizures with 24 hrs while he was recovering at the hospital. At the moment he is on anti-epileptic medication, lactolose and antibiotics to recover from the surgery.

Do you think that there is a possibility that the 3 focal seizures are a result of him adjusting to the surgery, stress of being at the hospital for 3 days or the sedatives used? Or is there another underlying cause related to the brain or another major organ?

He is currently Day 3 at the hospital as they are monitoring him closely.

Any insights would be helpful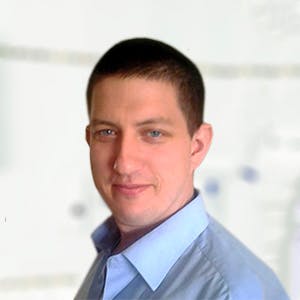 3320
Recommendations
Seizures may occur after shunt surgery especially in older small breed dogs; I am not aware of a specific reason apart from the connection with the shunt ligation surgery. Studies have looked at different anaesthetics without any correlation. Regards Dr Callum Turner DVM https://books.google.com/books?id=B_nh6zSr4wUC&pg=PA747
Add a comment to Bear's experience
Was this experience helpful?
Rory
Westie
2 Years
1 found helpful
My almost 2 years old dog was diagnosed with an congenital extrahepatic shunt of 10mm of diametre. The vet says she needs surgery to survive because she also started with neurological symptoms. Her liver couldn´t develop well because of the lack of nutrients but they say that it can recover.

We took her to the vet because she started with neurological symptoms as blindness, disorientation, etc. She is already into prescribe diet and antibiotic.

I want to know her chances of survival because the surgery is really expensive and I´m a student. I know that every surgery comes with a risk. What would you recommend?

Thank you a lot for your time.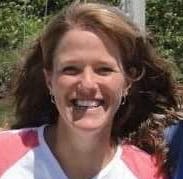 1611
Recommendations
Thank you for your email. Without examining Rory and knowing more about her specific situation, I'm not sure that I can comment on what her prognosis might be. For that, it would be best to talk with your veterinarian, as they know more details about her health status. It does sound like she needs the surgery if she is going to survive, so you need to take that into consideration when weighing risks and benefits for the surgery. Most clinics also offer CareCredit and other finance options to help with unexpected expenses like this. I hope that Rory does well.
Add a comment to Rory's experience
Was this experience helpful?
Sebastian
Miniature Schnauzer
6 Years
0 found helpful
Has Symptoms
Bladder issues, blood in Urine
I have a 6-year-old Miniture Schnauzer in perfect health up until one year ago. So far he's had 2-3 UIT, blood in urine 2x, "sand" in his bladder and urethra (seen on an ultrasound). Through test the vet has seen crystals in his urine, 1x high liver enzymes >280, but back to normal levels after 30 day re-test. My vet decided to do a Bile acid test, which was "alarmingly high". A specialty Vet diagnosed Sebastian with having a liver shunt. I've read a lot of studies where surgery has a great outcome. However, since he has six I was told he has a great risk of not fully recovering. We've stared to medically manage. Are older dogs at a greater risk of not recovering after liver shunt surgery?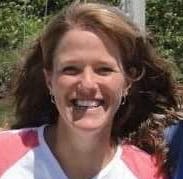 1611
Recommendations
Thank you for your email. Sebastian's recovery after surgery depends partly on what type of liver shunt that he has been diagnosed with. It would be a great question to ask the specialist, as they know all of the details of his particular case and can give you reasons why they think he may not recover fully, and what that means. Many dogs do well on medical management, as well, so depending on the answers that you get from the specialist and your veterinarian, that may be the route that you choose. I hope he does well.
Add a comment to Sebastian's experience
Was this experience helpful?
ruby
Pug
6 Months
0 found helpful
Has Symptoms
anorexia stumbling pacing dirorient
anorexia stumbling pacing disorient
i have a pug with liver shunt she is stumbling pacing disorientation anorexia where is the best place to go for surgery and reasonable price i live in rockaway beach ny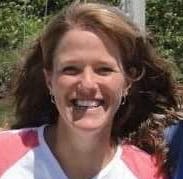 1611
Recommendations
Thank you for your email. It would be best to talk with your veterinarian to discuss referral for a liver shunt. It is a specialized surgery, and your veterinarian will be able to refer you to a surgeon that they trust. I hope that Ruby does well.
Add a comment to ruby's experience
Was this experience helpful?
Bella
Yorkie
5 Years
0 found helpful
Our dear Bella, she is a Yorkie, 5 1/2 years old. During last year she have been taking different antibiotics because she got two different bacteria, one of them is very resistant the other one is gone. About two weeks ago she finished the last liquid antibiotic and last Wednesday night my daughter found her totally disoriented, with blindness, walking supporting her head of the wall, without recognizing anyone. My daughter immediately took her to the emergency room and after ruling out meningitis they informed us that she had Shunt.
They also found in Bella's belly different things: paper, metal, fibers. The reason was because during the last days Bella's behavior changed and she was destroying many things, we thought she was stressed maybe because the antibiotic or maybe because the cold keeping her inside the home mostly all time. Right now, Saturday, she still having all these things in her belly and yesterday Bella became to vomit and sadly her vomit went to her longs and now she has pneumonia.
Vet also found crystals in her urine.
Today the vet told my daughter that the only option for Bella is to have a laparoscopy with a special anesthesia for dogs with Shunt in order to take out all those things from her belly. He also told her that a surgeon will be there in case that they need to open Bella's body to take out what is in her tummy and to fix the problem in her liver.
Would you please give me a second opinion? What can we do?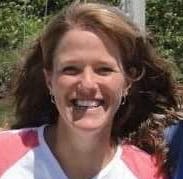 1611
Recommendations
Thank you for your email. Without seeing Bella, I can't give you an opinion on what the next step should be, but it does seem important to get those materials out of her stomach before she starts to show signs of an intestinal blockage. If your veterinarian has recommended laparoscopy as a route to remove the foreign objects, that tends to be a much less invasive procedure than having to do a full exploratory abdominal surgery to remove the objects. Some types of liver shunts require surgery, and some can be managed with medication and diet, so it would be best to discuss these things with your veterinarian and make sure that you understand all of the risks and benefits of procedures that are going to be carried out. I hope that she does well, and is able to live a normal life.
I sure hooe noone is paying for her online advice, she is simply telling everyone check with your vet. What a crock.
Add a comment to Bella's experience
Was this experience helpful?
Kevin
Schnoodle
7 Years
0 found helpful
Hi, my best friend is almost 7 1/2. We discovered his shunt at 4 months old. He underwent surgery in Nashville, TN and we were conpletly misinformed about what to look out for and monitor on an ongoing basis.
He would develop crystals, we would do a bladder scrape and or briefly give allopurinol.
Finally, in 2013 we discovered after new symptoms had arisen and getting him to a surgeon elsewhere that no constrictor was ever placed during his first surgery.
He's a loving miracle. We rest bile acids regularly but were informed this week that he's developed urate stones and that because of the amount of procedures he has had and scar tissue he likely would not survive another surgery and that the stones are too far gone to be able to have any impact without surgery.
My vet says it is a matter of time until he tries to pass one, at which point euthanization needs to be decided upon quickly.
Are there ANY alternatives or ANYTHING at all I can do to help him and prolong his life?
Is he in pain now if there is no straining to urinate? He is a therapy dog and a fighter. We've come so far and I cannot give up this easily.
Thank you for taking the time to review this!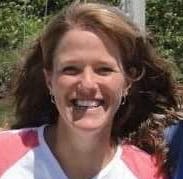 1611
Recommendations
Thank you for your email. If Kevin has developed urate stones in his bladder, he may not show any signs unless they cause an infection, or if one does pass down into his urethra, in which case that does quickly become a life-threatening problem. If your veterinarian isn't comfortable attempting the surgery to remove the stones, perhaps there is another veterinarian who would be comfortable with it. It never hurts to have a second opinion, even if just to confirm that Kevin cannot have surgery. There are also board certified surgeons who you might be referred to to help him. I hope that he does well.
Add a comment to Kevin's experience
Was this experience helpful?
Missy
Border Collie Britt
2 years
-1 found helpful
MISSY HAS LIVER SHUNT LOCATED INSIDE HER LIVER, I WOULD LIKE TO KNOW THE BEST DIET FOR HER AS INTERNET SITES ARE VERY VARIED IN OPINIONS SHE IS ON royal canin hepatic food but getting very bored with it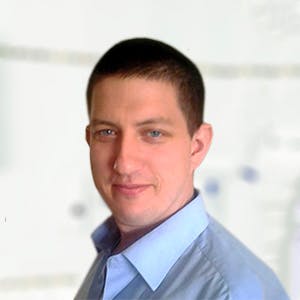 3320
Recommendations
Generally the diet should consist of a low quantity but high quality protein; there is a lot of debate about diets but a standard hepatic diet should be sufficient for her, she will stay with the diet if she isn't offered anything else. The link below is to a website which offers free advice from board certified Veterinary Nutritionists and may be useful for you. Regards Dr Callum Turner DVM www.petdiets.com/Ask-the-Nutritionist
Shes refusing the standard hepatic diet
Add a comment to Missy's experience
Was this experience helpful?
Izzy
Xolo
3 Years
0 found helpful
I was considering adopting a 3-year old xolo that a vet's office has had since she was a puppy because of a liver shunt. She has done well on a prescription diet and medication and they now feel she is ready to be adopted out. Would you recommend adopting this dog? I tried to get additional information on her, but have been ubduccessful. Can you advise regarding potential future costs, life expectancy, if I could even consider surgery for her now? She looks great in her photos and seems very well adjusted and happy. I dont mind special needs dogs, but want to ensure I could properly care for her.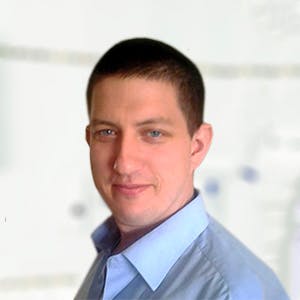 3320
Recommendations
Some liver shunts can be managed with dietary management whilst others would require surgical intervention; whilst it seems that Izzy is doing well with dietary and medical management, surgery should be considered after consultation with your Veterinarian. Many dogs go on to full lives, but seizures and susceptibility to other conditions can make life hard and unpredictable; you should speak with the Veterinarian at the Practice where she currently is to get their take on her condition. Regards Dr Callum Turner DVM
Good afternoon. From what I know and have researched and am currently going through with my 5 month old 3.2 lb Micro Yorkie, yes meds and different diet can help for a little while, however the cost for the surgery and tests before surgery can go Anywhere from 12000 to 15000. they only perform these surgeries at Alta Vista Hospital in Ottawa (Very Expensive) or in Toronto. I think it is admirable you want to adopt, but Liver Shunts are not a joke and there Is No gaurantee. We are on Day 4 of testing, to receive final answer tomorrow. We have not slept, ate, thought clearly in days. Only researching how we can help our little girl.
I/We would advise to get another dog/puppy without liver shunt. Yes they need love and families, but the outcome from a real person is Not realistic or great. Your heart and bank account will be drained and broken. Best of luck to you.
Add a comment to Izzy's experience
Was this experience helpful?
Itsy
Yorkie
2
0 found helpful
Itsy was diagnosed 1 year ago with liver shunt and has done very well with meds and diet change. She rarely ever show symptoms and have been directed by the vet to up her meds an extra dose on days she seems off. I've noticed a little blood on her pee pads this week. Is this normal or could she need a different Med?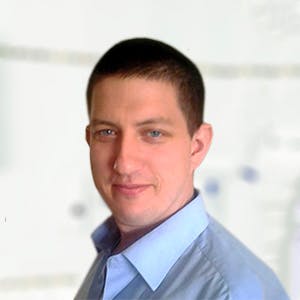 3320
Recommendations
Blood in the urine may be caused by a variety of different conditions and given Itsy's current condition (liver shunt), it would be advisable for her to have at a minimum urinalysis to determine whether it is a simple infection or something more serious. Infection, urinary stones, trauma, poisoning, tumours, kidney disease among other issues may cause blood in the urine so it is important to understand the specific cause given Itsy's condition. Regards Dr Callum Turner DVM
Add a comment to Itsy's experience
Was this experience helpful?
Cookie
Yorkshire Terrier
8 Years
0 found helpful
My 8 year old Yorkshire Terrier had kidney stone surgery two years ago. The next year she was diagnosed as having a liver shunt. I can not afford the surgery and have opted for the diet change and medication. Occasionally she has episodes where she circles and is lethargic. She eats well and those are the only symptoms she has and they usually last a day or two. I wanted to know during these episodes is there any pain related??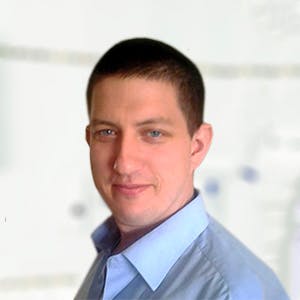 3320
Recommendations
During these episodes that Cookie is having, there is no pain but she would be dizzy and disorientated; it is best to have the surgery done but it may be cost prohibitive and I would strongly suggest you speak with a charity clinic or nonprofit to help financially with the cost of the surgery. Regards Dr Callum Turner DVM
Add a comment to Cookie's experience
Was this experience helpful?
Bumble
Mixed
6-8 years
0 found helpful
We just adopted a poodle-mixed dog. The vet placed him at 6-8 years old, leaning more towards 8. After 2 weeks with us, the vet did a full blood work and x-Ray on him.
His x-ray showed a smooth pebble looking stone in his bladder. Blood test results that were out of the ordinary:
Glu: 63 mg/dl
Tp: 9.9g/dl
Alb: 2.3g/dl
Glob: 7.6g/dl
Alkp: 804 u/l
Rbc: 4.2 m/ul
Hct: 25.3%
Wbc: 52.54 k/up
Neu: 43 k/ul
Lym: 6.26 k/ul
Mono: 2.89 k/ul
Plt: 147 k/ul
We are waiting for the ultrasound to confirm that it is a liver shunt. As a liver shunt surgery here would cost upwards of 10k, I was wondering if there is another way to manage it and how much pain he would be in without the surgery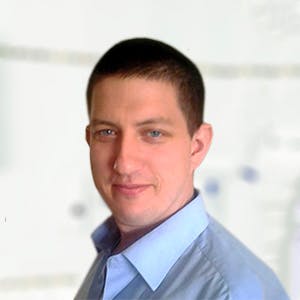 3320
Recommendations
Whilst surgery is the treatment of choice for a liver shunt, medical management may also be effective in some cases which would include dietary changes, lactulose and antibiotics. Depending on the severity of the suspected shunt, medical management may be sufficient but some cases do require surgery; each case is different and you should wait for the ultrasound before deciding on what to do next, but dietary changes can be started now. Regards Dr Callum Turner DVM
Hello! I m in the same situation as my dog found with liver shunt at the age of 8. No symptoms as now had showed. The most popular vet for this surgery in Greece mr Papazoglou suggested to do the surgery cause the dog is very healthy and it will be the most successful reaction. I m very confused because I don't know what I have to do. I'm reading about this surgery and I can imagine to have put my dog in this sit without having symptoms.. Please tell me your opinion about that..
Add a comment to Bumble's experience
Was this experience helpful?
Titan
King Charles Spaniel
1 Year
0 found helpful
My 1 year old King Charles spaniel may have a liver shunt but it costs too much to know. Also no one in his blood line has this condition but I was wondering how much time does he have left without the low protein diet and how much time would he have with the low protein diet?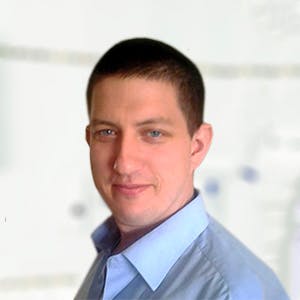 3320
Recommendations
There is no real correct answer to this question due to many variables in this condition; survival studies are generally compared between dogs medically managed and surgically managed. Whilst medical and dietary management is important, all studies still show that surgical management is the treatment of choice and leads to better survival; I couldn't find any reputable data regarding dietary management and non-dietary management and survival. Regards Dr Callum Turner DVM
Add a comment to Titan's experience
Was this experience helpful?
Ellie
Golden Retriever
3 Months
0 found helpful
I am a breeder and a buyer is returning a puppy because they cannot afford to do surgery, what kinda of cost is associated with a postsystemic shunt on a golden retreiver puppy.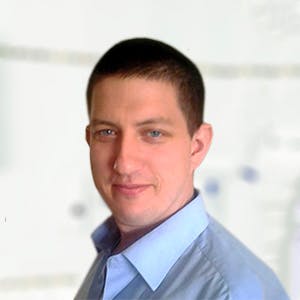 3320
Recommendations
Cost of surgery varies widely depending on overall severity, your location and other factors; Embrace Pet Insurance place a single shunt ligation at around $2,000 to $3,000 but in more complicated cases this cost may reach $10,000. Calling your Veterinarian to ask for a ballpark figure would be more accurate. Some Veterinarians recommend not breeding an affected dog, it's siblings or parents. Regards Dr Callum Turner DVM www.embracepetinsurance.com/health/portosystemic-shunt
We have a Havanese dog that successfully survived surgery from extrahepatic portosystemic shunt - his surgery (and this does not include the emergency visits, diagnostic tests to determine the illness, special diet and medication) was $7100.00 so without pet insurance we could not have justified this surgery. We live in Calgary, Alberta and purchased our dog from Sue's Havanese - a Canadian Kennel Club registered breeder in Salmo, British Columbia. I do not know if our dog's siblings have the same condition and I do not know if the breeder is still breeding from the same parents. We caught the condition very early - he was only 9 weeks - 1 week after we purchased him from Sue's Havanese - medication and a special liver care diet regime was followed for about 3 months while we waited for him to get bigger and stronger. After surgery, we followed the same recommended advice from the Vet Surgeon - his recent blood work and bile acid liver tests were considered "normal", so we are confident that he will live a long, healthy normal life. We are afraid though for other families and dogs who may experience this same congenital condition - if you are looking at purchasing a Havanese pup - do your homework - even ask for the breeder to do a bile acid liver test (a responsible breeder should do this as it is an easy test for a Vet to do...) - it is a heartbreaking journey for both puppy and family - ask for the breeder's Vet to conduct references and proceed with caution ... a puppy should be a happy time for a family, not one full of stress and tears ... take your time in finding your right dog and the right breeder and/or consider the many options of rescue dogs.
Add a comment to Ellie's experience
Was this experience helpful?
Melody
Sheltie
3 1/2 years
0 found helpful
Our Sheltie had a large liver shunt repaired at 3 moths of age. She is now 3 1/2 years old and we are still having regular urinary puddles and occasional poops inside. The urine is very dark and stains the carpet. She can go weeks between accidents but I am wondering if this is related to her previous condition. Thank you.
Joan
Paired at 3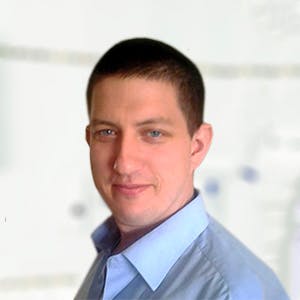 3320
Recommendations
There are many causes of urinary incontinence, and whilst shunts may present themselves as urinary problems other causes are more likely including infections, urinary stones etc… A quick urinalysis would give a lot of information if there was an infection, crystals, protein, glucose and other abnormal readings; a blood test would also show if there are any liver or kidney issues before you look at ultrasound and other expensive tests. Regards Dr Callum Turner DVM
Hi
My teacup Yorkshire is 7 Minto's old and is having surgery to correct a liver shut in two weeks. I am extremely stressed and worried. He is so tiny. Keep looking online for research. How common are seizures post op? He has not had them yet. Coming home from hospital tomorrow and I'm petrified until the surgery in two and a half week time
Add a comment to Melody's experience
Was this experience helpful?