What are Blindness?
Many obstacles and situations are not dangerous if your four-legged buddy can see, but become hazardous if they are blind. Blind dogs can unknowingly walk in front of a car, fall down the stairs, bang into sharp objects, and get into all kinds of situations when outside. If you think your dog is having trouble seeing, it is essential that you make an appointment with your veterinarian. Because there are so many reasons for blindness in dogs and you may not be able to tell that a loss of vision is happening, it is a good idea to visit your veterinarian at least once a year. The veterinarian will be able to tell if your dog cannot see even during a regular check-up.
Lack of ability to see can be a terrifying and even life-threatening disorder for your dog. Blindness may result as a symptom of a different disorder, such as diabetes, or it could be from injury, and sometimes it is due to a hereditary disease you did not know your dog had. The truth is, it is sometimes difficult for you to tell if your dog is blind because dogs are so adept at coping. However, you may notice your pet bumping into things, becoming afraid of loud noises, and not wanting to play or go outside. This is often due to fear because your dog has no idea what is happening and it is frightening.
Despite the diagnosis, however, a blind dog's quality of life can still be happy and positive. Encouragement and reinforcement on your part during walks and while training your canine companion to adapt can have a beneficial impact on your pet's well-being.
Symptoms of Blindness in Dogs
Depending on the cause of the blindness, symptoms vary from case to case, but if you know your dog well, you should be able to tell eventually. Some of the signs your dog is having vision trouble include:
Bumping into things
Acting afraid to move
General clumsiness
Jumpiness
Apprehensive during play
Unable to find water, food, and toys
Confusion
Not wanting to go outside
Depression
Sleeping more than usual
Anxiousness
Excessive thirst (diabetes and SARDS)
Eye redness
Enlarged pupils
Cloudiness of the eyes
 Types
Your dog may be:
Partially blind – Cloudy vision, may be able to see shapes and light, blindness only in one eye
Intermittently blind – Blindness comes and goes randomly
Completely blind – Unable to see anything, including light
Causes of Blindness in Dogs
Glaucoma – Very painful, increased pressure of the fluids in the eye that damages the optic nerve and retina
Cataracts – Painless cloudiness of the eye lens that produces partial or complete blindness
Diabetes – One in 10 dogs is diabetic and 75% of them end up blind
Old age
Breed-specific - Certain breeds such as Spaniels, Siberian Huskies, Malamutes, Shar-Peis, Poodles, Great Danes, Dachshunds, Dalmatians, Chow Chows, Bassett Hounds, Beagles, German Shepherds, Chihuahuas, and Shih Tzus are predisposed
Infection
Injury
Progressive retinal atrophy (PRA) - An inherited disorder that causes retinal deterioration
Suddenly acquired retinal degeneration syndrome (SARDS) – Painless and impossible to cure with no known reasons as of yet
Diagnosis of Blindness in Dogs
Your veterinarian will need to do a complete physical, which includes eye examination, pupil reaction time, reflexes, body temperature, blood pressure, weight, breath sounds, pulse oximetry (oxygen level), respirations, and heart rate. Tell the veterinarian what symptoms you have noticed and any abnormal behavior or eating patterns. Bring your pet's medical and vaccination records if possible.
Diagnostic tests will need to be done to rule out underlying diseases such as diabetes and Cushing's disease. Some of the tests needed may be blood glucose, serum chemistry analysis, complete blood count, comprehensive metabolic panel (CMP), urinalysis, blood urea nitrogen (BUN), serum cholesterol, bilirubin, and tonometry. Other procedures usually done at this time are serum alkaline phosphatase (ALP), serum alanine aminotransferase (ALT), electroretinography (ERG), ACTH stimulation test, and ocular ultrasound. You may need to take your dog to a veterinary ophthalmologist for further testing.
Treatment of Blindness in Dogs
Treatment depends on the cause of the blindness. With most cases of blindness, such as SARDS and PRA, there is no treatment. If there is an underlying disease, such as diabetes, Cushing's Syndrome, or hypertension, that will need to be treated first. Otherwise, the only treatment is to train your pet to live with blindness. For example, there are points to remember as you contemplate how to care for a blind puppy. As well, an older dog who has recently experienced vision loss will require assistance and understanding as they get used to their new life. 
Use your voice often when spending time with your blind dog. They will quickly learn to use their keen sense of hearing as a replacement for sight. Keep their water bowl in the same place at all times and designate a certain spot for feeding. Provide your pup with a safe zone that allows them space for playing without the fear of banging into something. Make sure your home is dog-proofed by moving sharp tables out of the way and closing off stairways. Alert newcomers to the fact that your dog is blind so that they introduce themselves vocally before touching your dog.
These steps will ensure an easier transition into their new life. Ask your vet for tips and talk to others who have dogs who have no sight. Your vet will want to treat underlying diseases that caused or contributed to the blindness. These diseases may be:
Diabetes
The veterinarian will need to give your dog insulin and may have you continue giving insulin shots daily for the rest of your pet's life. You may also need to put your dog on a special diet and exercise program.
Cushing's Syndrome
Treatment for Cushing's depends on the cause of the syndrome. If it is caused by a tumor of the adrenal glands, the veterinarian should be able to remove it with surgery. If the tumor has not spread, your dog should be fine afterward.
Hypertension
If your dog has hypertension (high blood pressure), medication such as angiotensin-converting-enzyme (ACE) inhibitor, special diet, and exercise routine is recommended.
Recovery of Blindness in Dogs
Recovery also depends on the cause of the blindness. In most cases, your dog will be back to normal after a few weeks of training. A dog is able to adapt quickly by using other special senses, but call the veterinarian if you need further assistance or would like recommendations for support.
Blindness Questions and Advice from Veterinary Professionals
Lexie
Yorkie/Pomeranian mix
8 Years
2 found helpful
Medication Used
None - no treatment for SARDS
My dog became blind in October of 2017 as a result of SARDS. Her condition motivated me to replace the crumbling and unsafe exterior steps with new, brick steps, and I built new railings that will prevent her from falling off the sides. I also replaced the broken concrete by the stairs with new, concrete, level pavers, and there is now a pathway to the grass where she does her business. I have trained her to "step up," so she is able to climb the steps on her own if she can find them.
Confusing her is a second set of exterior steps that sits just inches from the set I replaced. Is there a scented product I can put on the concrete pavers and on the brick steps that will guide her to the proper stairs without staining or causing any damage to the concrete or brick and that won't wash away with the first rain? I put a container of cinnamon at the top of the stairs where it can't get wet, but its location draws her to the side of the stairs instead of the bottom.
I forgot to add that her appetite increased a lot after she went blind and she is almost manic when it comes to food now.
My dog has SARDS, she was diagnosed 3 years ago at the age of 4. She was depressed for a year. She was hanging with her head almost all way to the ground, it was so painful to see and not be able to do anything to help her. After that year the depression went away and she started showing excitement again. But she still sleeps a lot and isn't quite the same dog as she was before this happened. She litterally lost her sight overnight.
My dog was just diagnosed with SARDS and seems to get around great at house but very scary when I take her outside. She seems so depressed and not sure how to help her. I am having a very hard time with it so she might sense this. Any ideas to help her adjust. She is about 7 years old. How long did take to adjust. Her appetite has increased and all she wants to do is eat.
Add a comment to Lexie's experience
Was this experience helpful?
Roxy
Jack Russell Terrier
12 Years
0 found helpful
my dog is 12 yrs old female jack russell. one day i let her out on my back deck with me and dont know if she got bit by a spider or was stung by a bee, but the next morning her face was sweeled up and had some spots on the rear of her body. called vet and they said give her one benadryl pill every six hours. so i did that until her swelling went down. it did but at the same time she was having hard time seeing. so i took her back to the same vet, and she said she is getting cataracts in her eye. that have pressure behind her eyes. but she didnt have the equipment to do the test. then my dog started sleeping more and couldnt jump up on my furniture. so i took her to another vet and had her blood work done and a CPL a test to see if she had pancreatic cancer in her. then had x-rays done on her body and DR said she is healthy. she has got that white film starting in her eyes and bumping into things now.
My Jack Russell female who has been diagnosed with Cushings and Diabetes developed 2 spots on her forehead last Thursday which we thought might be bee stings. By Saturday morning her right eye was swollen and closed up we put eye drops in the eye. By Sunday the right eye had cleared but the left eye had swollen up. We treated both eyes with eye drops. On Monday morning her eyes had gone cloudy white, more so, the right eye and she was bumping into things and cowering when someone came to the house that she wasn't familiar with. Only recognizing them when they spoke. I took her to the vet immediately and he confirmed that she has cataracts in both eyes. She has an Eye Specialist appointment next Monday and I am hoping they will be able to insert lenses into her eyes. She is only 6 years old, walking around with her tennis ball in her mouth wanting to play, but if you throw it she is not sure where it has gone, so sad as she is so young. The 2 bumps on her forehead are still there, I no wonder if this is not something other than bee or insect stings?
Add a comment to Roxy's experience
Was this experience helpful?
Roux
Maltese
5 Years
-1 found helpful
My female Maltese/Yorkie 5 yr old dog had a tooth abscess, it was treated with a round of antibiotics and it didn't work(Clavamox), then a shot of other antibiotics and that didn't help, she wasn't in great shape had a fever and lethargy, put her on meds for the fever and got that normal then had the tooth removed. 3 days after her tooth was removed Roux went blind. I took her to an emergency vet that night who recommended she go back on Clavamox cause the abscess was still a little oozy and swollen. The vet that did the extraction said they don't use the machine that potentially cause blindness(mostly in cats) and the surgery had on well. The next day I took her to UC Davis Vet Hospital, she was seen by the ophthalmologist, and dental vets, they gave little hope for her vision to return. They said she has optic neuritis and her optic nerves are very inflamed. They said the tooth that was removed looked like it was healing well. From then they suggested we get her on another meds after 3 days off from the aftercare tooth med(sorry forgot the name). It's been 16 days, currently the abscess is completely healed, the meds she's on is Doxycycline, Famotidine, and Prednisone. I also got her a slew of blood tests to test if it was a tick related cause or other things and they came back negative. Her pupils are completely dialated indoors, when I take her outside(only in shade or under an umbrella to protect her eyes) I can see her pupils dialate down more and that has been the only improvement with the outward appearance of her eyes. Also the opthamologist mentioned the outside of her eye is very healthy. At her last appointment(3 days ago) the vet said that she turned her head and blinked when she tested multiple times with the light near her eyes. But as far as I can tell she hasn't regained any vision back. I got the impression from multiple vets that this situation is very peculiar and unheard of since Roux is so young. Im just holding onto hope that she regains some of her vision back. Thankfully she isn't depressed, she can actually get playful with her sister Zurie and I take her on walks when the sun goes down, she's really smart and can go up and down the stairs by herself. I go back to the vet in another week for a check in. 🙏🏼
Add a comment to Roux's experience
Was this experience helpful?
Rascal
Mini pinscher
13 Years
-1 found helpful
(Blind & deaf with no tail wagging over 1 year). History:My mini pinscher was diagnosed with pancreatitis and when vet saw him for it also said he was going blind and deaf. He wouldn't respond to light or objects flinched near his eyes. He never wags his tail & his front teeth are ground down to gums from chewing his paws. He is 13 years old. Has some trouble getting up from bed at times but not always. He doesn't bark its more of a loud wail cry when he wants inside after we put him outside to urinate. Trying to debate if we should try to treat the eyes to try to get some vision back or put him to sleep. Hard choice to make.
Add a comment to Rascal's experience
Was this experience helpful?
Chica
Mix, med, short hair rescue
19 Years
0 found helpful
Has Symptoms
Redness , bulge of eye ball.
Medication Used
Dorzolamide HCI and Neomycin/Polymy
My dog is 19 and has had slowly diminishing sight for years.
How ever lately she has developed redness in one eye and a slight bulge in eye. She does not seem to be bothered by it.
And it is her preferred side to sleep on. At this age, should I just let it be?
Add a comment to Chica's experience
Was this experience helpful?
Smokey
American Staffordshire Terrier
8 Years
1 found helpful
Has Symptoms
Bumping into things inside and out
My American Staffshire/Terrier who is around 8 years old went blind all of a sudden after seeing the vet and getting a clean bill of health. We checked for diabetes because he was drinking and peeing a lot more than usual. He had been given his shots a week earlier.
He is so afraid to go outside. He bumps into things even in our apartment
Water and food are in the same place. He doesn't play anymore and sleeps a lot
What should I do
My vet wants to do a Cushing disease test but now after ready some of these problems it just might be because of the vaccines
If it is from the vaccines, will it clear up?
Thank you for your input
Hello. We adopted a pit bull, Emmy, 9 yrs ago. She became progressively blind 1.5 years ago and became worse over the course of several months. We had her tested for everything...Cushing and diabetes, etc except we did not get her an MRI of the brain. Why subject her to general anesthesia just to find out if she had a brain tumor? If it was a progressive brain tumor, we will know what to do if her symptoms deteriorate....

It has been 1.5 years, but amazingly she is doing so well. She is happy despite her blindness. She bumps into things (THANK GOD, SHE IS A PITBULL! ). Just like Smokey, she has become very food driven, not as active as before, and initially when we were not aware of what was going on, she gained a lot of weight and her belly was bloated...she drank a lot and urinated a lot. We have learned to limit her water intake and watching her weight with consistent portioning of her food. She has memorized her way around and we have given her clue commands to let her know an object is in front of her or if there is a step.

Not sure if her sight is getting slightly better or that she is memorizing her space by her other senses better. But, She is now occasionally playing with our Boston terrier boys and she wags constantly. She is teaching us a lot about having joy despite the circumstances! It seems she has sudden atrophic retinopathy for which there is no cure.

Good luck with your Smokey. Best regards.
Add a comment to Smokey's experience
Was this experience helpful?
Molly
Peekapoo
16 Years
0 found helpful
Hello, my dog is 16 years old. She has a heart murmur that is negated with pills. She has no other health issues. Recently, it seems her vision is just completely gone. The vet mentioned once (a year or two ago?) it looks like she might have cataracts, but didn't think it was too serious. Is it possible for cataracts to go from impacting a dog's vision NONE to making her completely blind? I have a long hallway down my house and she runs face first into the walls at least 4 or 5 times before making it to her destination. I can barely take her outside due to her flinching everytime a car drives by. (I assume shes reacting to the sound and being newly blind has no idea how close they are to her face) Sometimes, she won't let me pet her either. She is a very cuddly dog, always has been, but now she sometimes goes through these little fits where no one can touch her, she just jumps away and squirms like crazy. (no matter how gentle we are or how much we talk to her...) Should I take her back to the vet or is it safe to assume, being as old as she is, that the cataracts just took their tole on her?
Add a comment to Molly's experience
Was this experience helpful?
Buddy
Mixed
14 Years
2 found helpful
I rescued my dog following him being hit by a car in 2005. He had a broken leg, broken hip, and x-rays showed buck shot in multiple areas. The vet estimated his age to be 1 to 1- 1/2 years old. In the fall of 2017 he was diagnosed with a rare autoimmune disease and was put on prednisone. Just over a month ago, he was diagnosed with diabetes. His glucose level in the first three weeks of being diagnosed stayed between 520 and 680. He was weaned off the prednisone due to it counteracting with the insulin to treat the diabetes. He is currently on deramaxx 25 mg, which I give him 1/4 of a pill every other day. Almost immediately after the diabetes diagnosis, he lost all vision in one eye, and most of the vision in the other eye. His beautiful brown eyes are now covered with a blue cloudy haze. His glucose is currently around 200 and I am giving him 11 units of Novolin N twice a day. If we get his diabetes under control, is it possible for any of his vision to return. If not, what can I do to help him adjust to his blindness.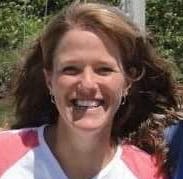 1611
Recommendations
If Buddy developed diabetic cataracts, those don't go away, even if his diabetes becomes more controlled, sadly. Dogs can do quite well with limited vision, her just needs to stay inside or on a leash, and will be better in familiar areas. Things like moving furniture should be avoided if possible, as he will quickly learn where things are in the house. I hope that Buddy continues to do well.
Add a comment to Buddy's experience
Was this experience helpful?
Sheila
Labrador Retriever
5 Years
-1 found helpful
Has Symptoms
dilated pupils with green sheen
My 5 1/2 year old labrador has developed intermittent blindness. It seems to only occur indoors. Her pupils will dilate and her eyes appear green all over. Then she goes outside in the sunlight and her eyes return to normal gold with normal reactive pupils. I have noticed on occasion her inability to see treats that land on the floor indoors. I just returned from vacation and my dog sitter said that her vision seems to be deteriorating and she occasionally ran into walls turning before the spot where she needed to, to go outside. (she knows the house she was in but it has been a while since she she spent time there.) I have also notice her reluctance to jump out of the car at night as though she can't see the ground and is afraid to move. Could it be progressive retinal atrophy when it comes and goes as it does?
Add a comment to Sheila's experience
Was this experience helpful?
Casper
Rottweiler
2 Years
-1 found helpful
My dog had one tablet (ivermectin bolus 100mg) yesterday night by mistake of veterinary person who was here for my cattle's as well as my dogs, now my dog is blind. Please tell me the remedies.. plzzz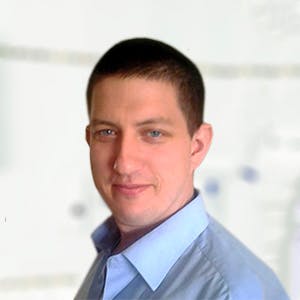 3320
Recommendations
Poisoning with ivermectin may result in blindness, there is no set treatment or guarantee that vision will be restored; however intravenous lipid therapy has been used in some studies to treat ivermectin induced blindness, speak with your Veterinarian. Regards Dr Callum Turner DVM https://wagwalking.com/condition/parasitic-drug-ivermectin-poisoning
Add a comment to Casper's experience
Was this experience helpful?
Buddy
Shih Tzu
2 Years
0 found helpful
My two year old shihzu was diagnosed with fungal phenomena he is on medication for it it has been 16 days he is not eating real good but is drinking also has gone blind ,what is his prognosis for his eye site coming back and will he beat the fungal infection ,any encouragement would be welcome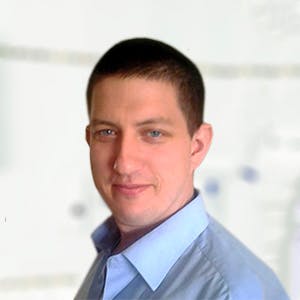 3320
Recommendations
Without examining Buddy I cannot give you any specific prognosis regarding recovery or whether he will regain his eyesight; it is important to give the treatment as prescribed by your Veterinarian and to monitor for improvement. Fungal infections can be difficult to treat and may require further testing to identify the specific type of fungus causing the symptoms. Regards Dr Callum Turner DVM
Add a comment to Buddy's experience
Was this experience helpful?
Star
Mixed sharpei lab mix
8 Weeks
0 found helpful
My 8 wk old hot vaccine and now has blue grey eye. Took him in and was told puppies had a allergic reaction to vaccine. Have pain meds, antibiotics and steroid eye gel. My question is no one can tell me if it will last or not. I was told it is becoming common with distemper vaccine. Ang advice it happen about a week after shots. Right after eye was linky but after a one eye went totally blue grey over night.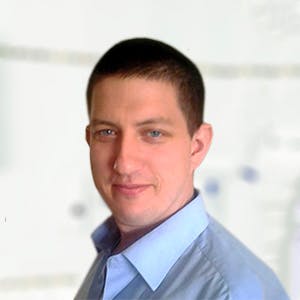 3320
Recommendations
Blue eye or allergic uveitis may occur after vaccination, control of the reaction may lead to improvements but I cannot give you any assurances as many secondary issues may arise; see how Star responds to treatment and follow up with your Veterinarian. Regards Dr Callum Turner DVM
Add a comment to Star's experience
Was this experience helpful?
Ellie
Beagle
7 Years
0 found helpful
Again, My Beagle ellie went blind around the new year2018, Two days prior she was chasing rabbits then suddenly not?
Saw vet and local animal ophthalmologist,but has just stated they don't know? Her eyes dilate with the blue light but not the red, her eyes show green orbs,I think she still picks up light and dark as she shies from large objects mid distance. I thought that the ophthalmologist might have offered other tests? They took blood_clear?
Her eyes seem to run discharge more than I remember, but not anything sinister.
I like most people would give anything to restore her sight, she is seven.
She is happy and walks surprisingly confidently,you have to watch her bumbing into power poles etc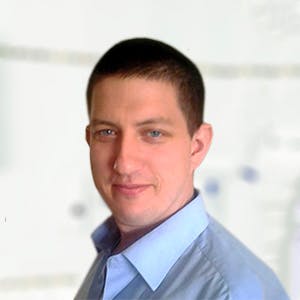 3320
Recommendations
In this instance, I think it would be beneficial to consult with an Ophthalmologist for a second opinion; PetRays have a telemedicine service for Ophthalmology where they use the medical reports and any data/images provided to give a second opinion to help make a diagnosis or to discuss treatment options. Regards Dr Callum Turner DVM http://petrays.com/services/ophthalmology/
Hi Again Dr.Turner, Also bearing in mind we are based in a rural area way down in New Zealand!
Hi, Thanks for answering, I don't have any records on ellie? The ophthalmologist admitted he didn't know and just said to see him in 6 _ 9 months? He said it may have been coming on for awhile and with her great nose has been compensating and the new year was just the last straw?
It just seemed so sudden? Over a couple of days?
Add a comment to Ellie's experience
Was this experience helpful?
Raja
Stray
6 Months
0 found helpful
Has Symptoms
Normal but not able to see
My stray puppy is 6 months old. He was suffering from virus infection... got cured with in a week... started eating .. but after two suddenly his eyes turned blue ... now he is not able to see.. he is active and eating well. Wil his eyes become normal? He is suffering from blue eye syndrome.when wil his eyes become normal?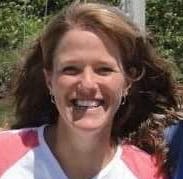 1611
Recommendations
I'm not sure what 'virus'Raja had, as there are many that puppies are susceptible to. Hepatitis virus wil cause that change in the eyes, as will many other conditions - it would be best to have him seen by a veteirnarian, as I am unable to examine him. They will be able to look at him and determine what might be going on with his eyes.
Add a comment to Raja's experience
Was this experience helpful?
Renata
Dachshund
2 Years
1 found helpful
Hi, my dog got up yesterday morning almost completely blind. She had her eyes dilated (and still has) and bumped into everything, then she begun to get better, but still she has trouble avoiding objects. Our veterinary does not know what happened to her, there are no signs of infection in their eyes, they only are dilated and looks like they are fixed looking at long distance. He prescribed prednisone and something for the liver.
Today she got up much better, but almost immediately her eyes started to suffer again, its like they cant adapt correctly or fast to distance and changes in brightness.
Could you suggest something we can do to help her? Thank you!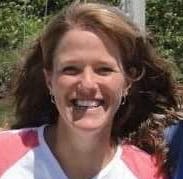 1611
Recommendations
Thank you for your email. Without seeing Renata, I am not sure what might be happening, but it would be a good idea to either follow up with your veterinarian, or ask for a referral to an ophthalmologist, as that is strange that it occurred so quickly, and she may have something going on with her retinas that needs attention. I hope that this resolves for her.
My boxer is having the same problems his eyes are constant dilated vet has him on antibiotics and steriods and we see an ophthalogist on Wednesday hoping for an answer all blood work is great has Vet stumped
Add a comment to Renata's experience
Was this experience helpful?
Lucy
Labrador Retriever
9 Years
0 found helpful
Has Symptoms
Diabetes, blindness fro cattaracts
Diabetes, blindness from cattaracts
Hi Is there anything that can be done for a dog who has gone blind due to diabetes. If so what would it be and will the blindness come back? She was diagnose one day and blind the next and I would like to do something for her if possible. Even one eye at a time.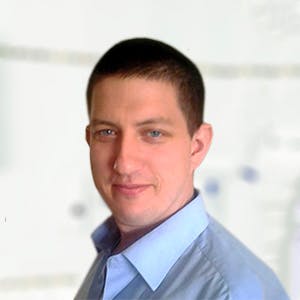 3320
Recommendations
The majority of dogs diagnosed with diabetes will develop cataracts with a year or two of diagnosis, some may develop cataracts literally overnight. The problem is that cataracts are one thing, but if there is also uveitis or glaucoma it may be more difficult to manage; you should visit your Veterinarian or an Ophthalmologist for an examination to determine a course of action. Regards Dr Callum Turner DVM
Add a comment to Lucy's experience
Was this experience helpful?
Chanace
not sure
10 Years
1 found helpful
Has Symptoms
Eyes leaking yellow/green
My dog went blind with in several days and I have no clue what happened.. But she had been drinking plenty of water before going blind she always use to seizure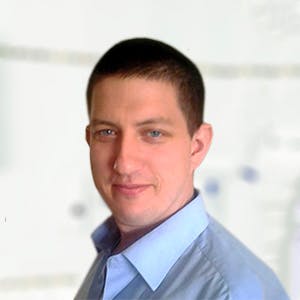 3320
Recommendations
Blindness may be caused by a variety of different causes and many times blindness is gradual, but dogs are highly adaptive and we do not realise that the blindness is occurring until they are fully blind. Blindness may be caused by trauma, infections, glaucoma, lens anomalies, retinal detachment (usually associated with trauma), poisoning, systemic disease among other conditions. You would need to visit your Veterinarian to examine her eyes to determine the underlying cause. Regards Dr Callum Turner DVM
Add a comment to Chanace's experience
Was this experience helpful?
Zeus
Chihuahua
5 Years
0 found helpful
My dog recently went blind. The very next morning we took him to critical care facility which they believed he may have meningitis, due to the fact that he has been in the vet twice for neck injury. His primary vet diagnosed him as having a slipped disc in his neck. However, I was told by critical care that the neck issue could have been related to meningitis as well. At The critical care facility it would have cost me five grand to get all the test to see if my dog for certain had meningitis. However, The vet at critical care said that he believed my dog did have meningitis After doing his neuron exam/consult. He gave me a few options. Option one being the most expensive, and option to being around $700 . Option 2 he tested my Zeus for INDEXX Toxiplasma Gondi RealPCR TEST, INDEXX Neosporaspp. RealPCR TEST, and Tick PCR/protatek#68-72. He then prescribed my Zeus Clindamycin 25mg, Docycycline100mg, Tramadol 50mg, and PREDNISOLONE 5mg(This pill I gave 1/2 a pill day for seven days straight, and then 1/2 pill every other day to wean him off ). I know the medicine is supposed to help him get better but my question is once he gets better will the he regained his eyesight?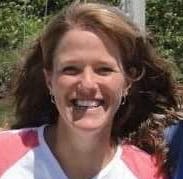 1611
Recommendations
Thank you for contacting us about Zeus, I'm sorry that that is happening to him. You certainly have taken good care of him and gotten excellent treatment. Without knowing the extent of damage to his eyes, I can't say for sure whether his eyesight will come back - if the damage was mild, his tissues should heal, and he may regain vision. If the damage was more severe, however, those tissues may have been irreparably damaged to where he will not regain his vision. It would seem a good idea to contact the veterinarian at the critical care facility, or your primary veterinarian who knows more about Zeus, and ask their opinion on whether his eyesight will return. I do hope that he makes a full recovery.
Add a comment to Zeus's experience
Was this experience helpful?
Dory
Pug
8 Years
0 found helpful
Hi, I have an 8year old female Pug who is now completely blind due to chronic dry eye, her eyes are getting worst they are red and swollen and the black part of her eyes is spreading, the other day I noticed she is growing some sort of pimple on both eyes, I don't have alot of money but I am willing to make payments, what can I do? And is their any foundations that can help me with her?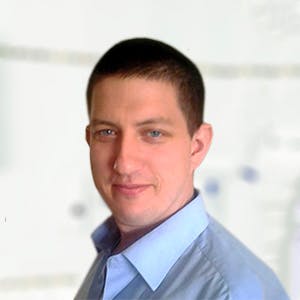 3320
Recommendations
There are a variety of charity clinics and nonprofits which may be able to help you, obviously your location will limit which services are available to you; since you didn't mention your location I will assume you are in the United States. Regards Dr Callum Turner DVM https://iheartdogs.com/cant-pay-for-your-pets-needed-care-these-12-programs-can-help/ www.thepetfund.com www.dogingtonpost.com/need-help-with-vet-bills-or-pet-food-there-are-resources-available/
Add a comment to Dory's experience
Was this experience helpful?
Chewy
Shih Tzu
7 Years
0 found helpful
Has Symptoms
Ear/eye infections, nausea, ras
Eye infections caused pigmentation and thickening over eyeball. Rash around private part grown over half of stomach. She's constantly scratching. And seems to be nauseated often. She stares off into space. She's not herself. What can I do keep her from getting eye and ear infections? Why is she nauseated often? We feed her home cooked chicken with little seasoning. She also eats some sweet potatoe with it. Can we restore vision in her eye? And stop pigmentation in the other?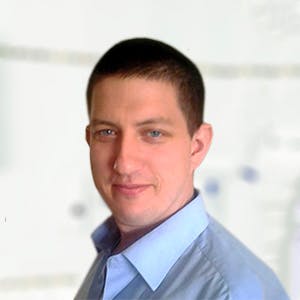 3320
Recommendations
Be very cautious with seasoning if feeding home cooked meals as many seasonings whilst safe for humans can be toxic for dogs; also, if Chewy isn't receiving a balanced diet this can have consequences on the overall health. At this point I would recommend you visit your Veterinarian for an examination to determine what is exactly going on and to make sure treatment is directed effectively. Regards Dr Callum Turner DVM
Add a comment to Chewy's experience
Was this experience helpful?
Milo
Shih tzu mix
10 yrs
-1 found helpful
Hai, if there is 75% diabetic dogs going to blind within a year, what make 25% doesn't go to blind? What and how to be diabetic dog without blinds (be the 25%). My diabetic dog looks like starting develop cataract. He diagnosed diabetic on may'17. Thank you.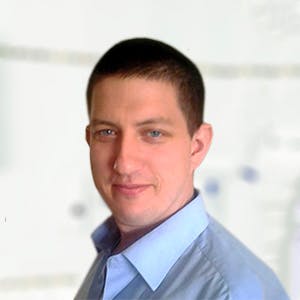 3320
Recommendations
Blindness may occur in dogs with diabetes especially if not managed appropriately; blindness may occur by cataracts or glaucoma. There are many forums stating that diets, supplements and x/y/z will prevent a diabetic dog from going blind but I haven't seen a correlation. Blindness aside, the diabetes should be managed with diet and insulin (if required) and regular blood glucose monitoring can make it a manageable condition. Regards Dr Callum Turner DVM
Add a comment to Milo's experience
Was this experience helpful?
Forest
Indian
50 days
0 found helpful
Hi, I recently rescued a pup who had a sever car accident and suffered brain injury. He is about 50 days old and has gone blind and deaf as well. I would rate his blindness 2/10 and deafness 3/10 ...10 being totally functional ability for seeing and hearing. We have put him on multi vitamins. He walks and barks freely and eats whole heartedly by sensing his food vessel. Could you suggest us any treatment which helps him recover his eye sight to some extent so that he can live more independently.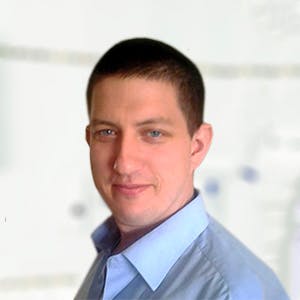 3320
Recommendations
Blindness by trauma may be caused by structural anomalies in the eye (detached retina, bleeding in the eye, dislocated lens), nerve damage, bleed on the brain or inflammation. The cause of the blindness (apart from the trauma) needs to be established so that treatment can be directed; it may be as simple as some eye drops or may require surgery. Regards Dr Callum Turner DVM
Add a comment to Forest's experience
Was this experience helpful?