Fortiflora is a probiotic given to dogs and puppies to support a healthy immune system and maintain digestive health. Stool quality is improved, and the intestinal system of the dog is balanced.
Vitamin E, zinc proteinate, brewers yeast, and Enterococcus faecium (SF68) are some of the ingredients found in this supplement. The ingredients in Fortiflora not only promote a healthy digestive system but also work to relieve problems like acute diarrhea.
Keep reading for information on Fortiflora for dogs, including dosage and efficacy.
Dosage
Fortiflora is available in both sachets (powder) and chewable tablets. Both are administered to puppies and dogs with digestive conditions. When pets have to travel or need a session of antibiotics, Fortiflora can set things right with the digestive system.
Fortiflora for dogs is also used as a preventative, to keep the digestive system in balance.
The dosage is simple and straightforward. 
For the packets, sprinkle one packet per day on one of your dog's meals. 

The chewable tablets are administered once per day. 
The beneficial bacteria found within the product is Enterococcus faecium, a special strain of bacteria known to promote and maintain intestinal health and balance.
Dosage Instructions
Use both the tablets and the powder as directed by your veterinarian for your dog's specific health condition. Typically, the dosage is administered once per day. The supplement comes in one size only, suitable for dogs of all sizes. Give your dog Flortiflora under the direction of your vet only.
Efficacy
Giving a supplement containing Enterococcus faecium (SF68) usually shows a relief from diarrhea within 3 days. When given to dogs with excessive flatulence, positive results were seen within 14 days. However, this efficacy may be determined by the specific cause of the diarrhea or digestive problem. If your pet is unwell and diarrhea persists for more than 24 hours, call the veterinarian.
 Studies show that maintaining the gut microflora at all times, by using a probiotic like Fortiflora for dogs is beneficial at reducing the chance of diarrhea at times of stress. It can be wise to supplement with a probiotic before boarding, for example.
Another study showed the immune system was stimulated when dogs were given the probiotic Enterococcus faecium (SF68). It was also suggested that the bacterium is a good antibacterial agent. Puppies were a part of the trial, solidifying the fact that adding probiotics to the food of all-aged dogs is safe and effective.
Fortiflora has proven effective in these cases, as documented by them:
Gastroenteritis and diarrhea associated with microfloral imbalance

Acute enteritis

Soft stools

Excessive flatulence

Antibiotic therapy-related diarrhea

Diet change-related diarrhea

Stress-related diarrhea

To improve immunity

To improve palatability of food

Has shown benefit in some dermatology cases
Side effects
When given as instructed and under the direction of a veterinarian, there are no known side effects with Fortiflora for dogs.
Considerations
Fortiflora should not be given to dogs under the age of three weeks. If you have a young puppy experiencing diarrhea, do not wait the typical 24 hours to consult a veterinarian. Call them right away.
Drug interactions
Any probiotic should be given 1 to 2 hours apart from antibiotic medications so that the antibiotics will work as intended. 
Allergic reactions and sensitivity
If your dog has a weakened immune system, do not give Fortiflora. Dogs that are severely ill, dehydrated, or vomiting should not be given Fortiflora.
Frequently asked questions
What is in Fortiflora?
Fortiflora powder contains Enterococcus faecium (SF68). Guaranteed amounts of live active cultures are present. Other ingredients are animal digest, L-Ascorbyl-2-Polyphosphate (a source of vitamin C), brewers dried yeast, vitamin E supplement, zinc proteinate, beta-carotene, salt, manganese proteinate, ferrous sulfate, copper proteinate, calcium iodate, and sodium selenate.
The chewable tablets contain gum arabic liver flavor, microcrystalline cellulose, dried Enterococcus faecium fermentation product, L-ascorbyl-2-polyphosphate (Vitamin C), brewers dried yeast, hydroxypropyl cellulose, Vitamin E supplement, zinc proteinate, beta-Carotene, salt, manganese proteinate, magnesium stearate, ferrous sulfate, copper proteinate, calcium iodate, and sodium selenite.
Can I give my dog yogurt instead of Fortiflora? 
Yogurt can be a good source of probiotics. However, the concentrations found in yogurt products are not often the right quantity to promote intestinal balance, especially when the imbalance is severe. As well, not all strains of bacteria in yogurt benefit canines.
I give my dog food with probiotics. Isn't that enough?
Giving your dog high-quality food is essential. When probiotics are added to food, there is a chance their effectiveness is changed through the manufacturing process. That is why it is important to discuss the use of Fortiflora with your dog's veterinary caregiver.
Do I need a prescription for Fortiflora?
It is recommended that you obtain Fortiflora for dogs from your veterinarian. You are ensured that you are buying exactly what your dog needs. Some not-so-reputable brands may be misleading as to the quantity of probiotic found in their products. Talk to your veterinarian to be sure that your dog is benefitting from a trusted probiotic like Fortiflora.
Fortiflora Questions and Advice from Veterinary Professionals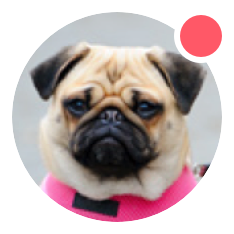 Need pet insurance?