What is Surgery To Drain Excess Fluid?
Certain health conditions can result in a buildup of fluid in certain tissues, known as 'edema'. Whilst this problem can usually tackled with proper positioning of the affected body part, it is sometimes necessary to manually drain the fluid from the body. This is especially true if the fluid is built up in or around the vital organs (e.g. heart and lungs) and is preventing them from properly functioning. To accomplish this, the surgeons will temporarily install 'drains' in the body which will draw the excess fluid out.
Book First Walk Free!
Surgery To Drain Excess Fluid Procedure in Dogs
Many fluids can simply be drained via the use of a hypodermic needle and local anesthesia. More serious cases which require the installation of a drain will need general anesthesia to be administered before surgery can begin. The surgeon will then shave a small area where the drainage tube will be inserted before making the incision (which will typically be only a few inches long). Next, the surgeon will insert the end of the tubing into the affected cavity and secure it in place. The other end will be connected either to a flask for the fluid to naturally drain into via gravity, or to a pump which will pull the excess fluid out of the body. Depending on the severity of the fluid retention, the drain may be removed after surgery or left in to manage liquid levels over a longer period of time.
Efficacy of Surgery To Drain Excess Fluid in Dogs
The results of drainage should be apparent immediately, with the dog displaying a noticeable reduction in swelling and other symptoms. For dogs suffering from heart or breathing problems, an increased level of activity will usually be noticeable relatively quickly. The length of time until these effects start to fade is dependent on the severity of the problem and any complementary treatment methods that are being used. Alternatives to drainage include the use of diuretic drugs, which promote the expulsion of liquid in the form of urine, leaving excess fluids to be absorbed by the body. While effective in the long term, diuretics do not offer the quick results that manual drainage does and thus are not normally used as an emergency measure.
Surgery To Drain Excess Fluid Recovery in Dogs
A surgical drain will usually not be left in place for long, as this can lead to issues such as loss of mobility in the affected body part. A normal period of time for a drain to be left in varies from between a couple of hours to a couple of weeks depending on the needs of the patient. The dog will often be kept overnight at the veterinary clinic for observation as the drainage completes, so most owners need not worry about maintaining the drain at home. After the drain has been removed and the incision closed, the vet will release the dog back to the owner, who can then expect to follow normal post-surgery aftercare guidelines (i.e. not letting the dog pull at their sutures, restricting exercise as needed, and administering painkillers). A series of weekly follow-up visits to the vet will also be necessary in order to ensure that the surgical wound and underlying condition are healing as expected.
Cost of Surgery To Drain Excess Fluid in Dogs
As drainage of fluid is a relatively straightforward procedure, most owners can expect the price to be below $600. However, depending on the length of time that the dog needs the drain in place, this price could increase substantially.
Dog Surgery To Drain Excess Fluid Considerations
One of the main problems with drainage is the fact that it effectively maintains an open wound, meaning that infection is an ever-present risk. The use of general anaesthetic can also be of concern to some dog owners, as certain breed dispositions and health conditions can increase the risk of respiratory failure whilst in surgery. That said, vets will generally not recommend drainage unless it is absolutely necessary and is vital to the good health of the dog.
Surgery To Drain Excess Fluid Prevention in Dogs
To avoid the conditions that require surgical drainage, owners can ensure that their dog enjoys regular exercise and structured play. This is great way to strengthen the cardiovascular system and avoid many degenerative heart diseases. It also strengthens the dog's bones and joints, thereby mitigating the risk of many of the injuries (such as compound fractures) that can lead to fluid retention.
Surgery To Drain Excess Fluid Questions and Advice from Veterinary Professionals
Zoe
Dachshund
18 Years
0 found helpful
My dog is almost 18 years old and she in heart failure, this has coused her to have fluid. We have tried many medications and nothing has work so the got her drain today. When I got home I noticed she had a small lump on her side I figured it was from the procedure, but now a few hours later it's gotten a lot bigger. I'm worried it may be serious. What could it be ?
Hi my dog has congestive heart failure she's 16 every time she gets drained she gets lump because they put needles in stomach or side to drain fluid
Add a comment to Zoe's experience
Was this experience helpful?
Panda
Chihuahua
10 Years
0 found helpful
Panda got bitten by our Great Dane. When we cleaned her puncture wound, it opened up and now looks like a "crater". The slightly wide opening is secreting a foul smelling yellowish liquid, and it has been a week since the bite but it is still secreting and the tissue looks red still. We've been flushing out the wound with warm water and even cleaned it with a diluted betadine solution. But now we've also noticed that her right hind leg is swollen. The bite is around her thigh area. What other home remedies should we do for the bite to heal faster and the swelling to go down? She still eats and drinks, but I'm concerned about the wound and the discharge and the swelling.
Add a comment to Panda's experience
Was this experience helpful?
Juno
Golden Retriever
9 Months
0 found helpful
My dog just a had 2 surgeries. At first, thy find that there was a foreign object in her small intestine, which they have removed. The following day after the first surgery, she didn't seem fine and was not eating. They did an ultrasound and found some fluids in her intestine, where they did the surgery. They had to open her up again. This time, they find out that parts of her intestine are starting to rot so they needed to cut that portion and patch her again. She was fine after that and started to show good signs, her vitals are all normal. The wound seemed to be healing well, the vet said. There is this tube that's attached to her to drain the fluids. i was told by my vet that when they scan her again, there are 3 blockage which causes for the fluids not to drain. They have suggested to remove the tube from her and monitor her closely. He said that it is good and bad. Good as these fluids and heal by itself. bad if there would have other complications and my dog would start to show signs of discomfort again.

My dog was opened up twice in a week and they wouldn't want to open her up again. Although, this hospital has the best surgeons, i can't help but feel concern of what's going to or may happen to my dog. I am afraid that it may lead to future health problems or, worst, she may not recover at all.

We adore her so much that is was heartbreaking seeing her suffer from pain for the past week. She is only 9 months old.

I would appreciate if someone would enlighten me on this procedure.
Add a comment to Juno's experience
Was this experience helpful?
Papi
Chiweenie
1 Year
0 found helpful
My dog has an open wound on the side of his leg around the rib cage but more up around his back ( most likely a dog bite)... it's not pouring blood but I can see like a formed sack full of liquid underneath it next to the front leg, if I touch it blood comes out of the wound... what should I do??? He still walks fine and moves around.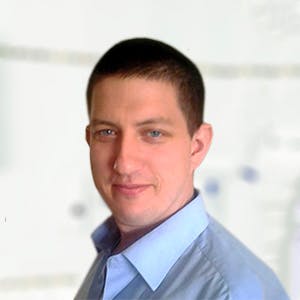 3320
Recommendations
You should visit your Veterinarian for an examination as I cannot comfortably give you any specific advice without examining Papi first; it is possible that a haematoma formed under the skin forming a pocket of blood but I wouldn't recommend trying to remove it yourself since dislodging a clot may lead to a more serious bleed. Regards Dr Callum Turner DVM
Add a comment to Papi's experience
Was this experience helpful?
Big bad Bubba
Chihauhau
16 Years
0 found helpful
I'm concerned as to whether I should have my dog drained or put to sleep. He was put on vetmedin and lasix a couple months ago and then taken off because he was better just two weeks ago. He suddenly got worse and has been back on meds for a week and half but is now bloating. Dr. Wants to relieve fluids via putting him under and draining but he is 16 years old, he is frail and he is a chihauha with a bad heart. He's eating, drinking , walking and not affected by pain that we can see. Should we risk and have drainage done it just put him down? Torn on what to do.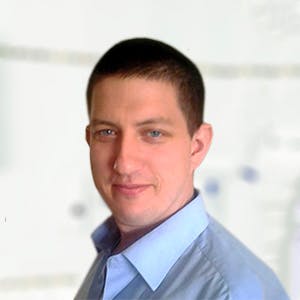 3320
Recommendations
It is your Veterinarian's determination whether or not they believe that putting him under anaesthesia and draining the abdomen is an appropriate treatment; we need to take into account the heart failure and determine whether the liver and the rest of the body may handle the anaesthesia. Also, draining the abdomen is a temporary fix, if the fluid isn't controlled this time with the medication it may be a case that regular draining is required. You should discuss this with your Veterinarian as they are more familiar with the case. Regards Dr Callum Turner DVM
Add a comment to Big bad Bubba's experience
Was this experience helpful?
Mia
Goldendoodle
5 Months
1 found helpful
Has Symptoms
Itching wanting to scratch
My dog removed her drain near her wound area. Should I be concerned? She just got it in yesterday at around 3 pm. It's 1 pm now and I'm wondering if I should take her to an emergency vet. The holes where the drain was do not look bad and she has discharged mostly blood since she came home. What should I do? Thank you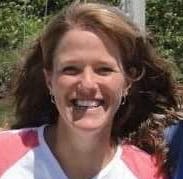 1611
Recommendations
I'm not sure that the original reason for Mia having the drain was, but if she had a wound that had a drain placed for drainage, and she has removed the drain, you should not need to take her to an emergency clinic if the drain holes are clean and healthy. The drain was probably placed to faciliate healing, and the concern is that part of the drain is still present, and will cause a problem. It would be best to follow up with your veteirnarian to see if further care is needed, but it shoudl be fine to wait until tomorrow unless the wound is red, angry, or swollen.
Add a comment to Mia's experience
Was this experience helpful?
sugar
Great Pyrenees
1 Year
0 found helpful
Hi i have a Great Pyrenees mix and i had my aunt babysit her yesterday and she left her shock- collar on too tight and now there is fluid in her neck I was wondering how much would it cost to get it drained?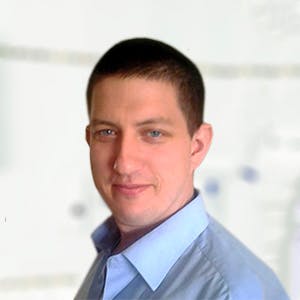 3320
Recommendations
Firstly remove the shock collar if not done already, it is generally the opinion that if you need to use a shock collar you cannot control your dog. Fluid accumulation from being shocked or from having a tight collar on isn't as simple to drain as sticking in a needle, with time the body will absorb any fluid back into circulation; however, if Sugar is having breathing difficulties you should visit a Veterinarian or Emergency Veterinarian immediately. Regards Dr Callum Turner DVM www.dogster.com/lifestyle/the-pet-professional-guild-formally-denounces-shock-collars-and-it-is-right-to-do-it http://metro.co.uk/2018/02/08/shock-collars-dog-never-use-7297670/
Add a comment to sugar's experience
Was this experience helpful?