5 Natural Ways to Remove Dog Slobber Stains from Upholstery
5 Natural Ways to Remove Dog Slobber Stains from Upholstery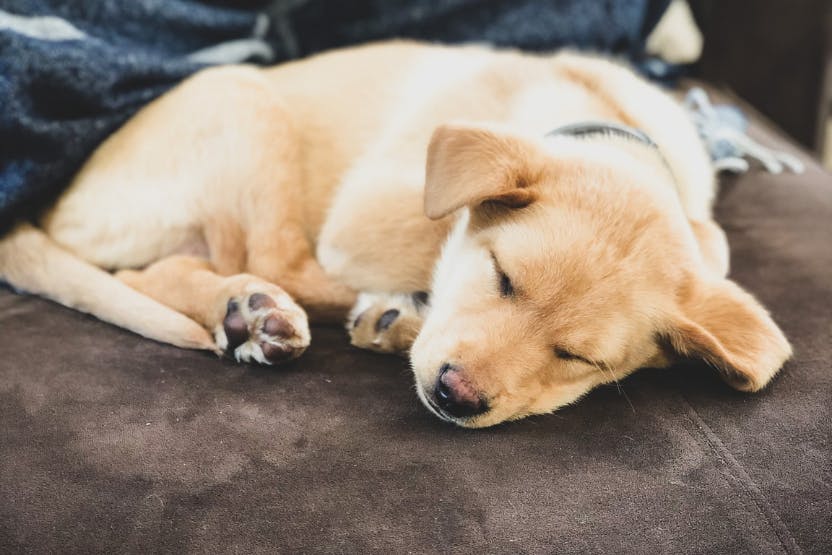 By Mel Lee-Smith
Published: 11/12/2021, edited: 01/03/2022
Save on pet insurance for your pet
You don't have to choose between your pet and your wallet when it comes to expensive vet visits. Prepare ahead of time for unexpected vet bills by finding the pawfect pet insurance.
Overview
If you're the proud pet parent of a drooling doggo, you'll "pawsitively" love National Slobber Appreciation Day. Celebrated annually on November 16, this quirky holiday honors the most slobbery breeds, like Newfies, Mastiffs, and Bloodhounds.
There's no denying that dogs who drool are downright adorable — but the stains they leave behind on the couch certainly aren't! We've sniffed out some natural dog drool cleaning solutions to keep your upholstery sparkling clean and stain-free.
Tips for removing dog drool stains from upholstery
Although the cleaners below are generally safe for most items, check the product label before trying any of these at home. Some upholstery is dry-clean only, while other items may not be water-safe.
Here's a quick guide to the symbols you may see on your product label:
W: Water-based cleaners only
S: Solvent-based cleaners only
SW or WS: Safe for solvent, water-based, and steam cleaners
X: Not safe for water-based cleaners or detergents — professional cleaning only
Many of the ingredients we've featured, like white vinegar and baking soda, can be combined for max cleaning power. Never mix vinegar with peroxide, and don't mix commercial cleaners with household cleaners. Before combining cleaning agents, do a quick search to make sure it's safe.
For best results, clean stains before they set. If you're concerned about damaging your furniture, test your cleaner on a small, unnoticeable area before applying to stains.
White vinegar
Perhaps the best solution to your doggy drool problems, white vinegar can remove the most stubborn stains. Because vinegar is acidic, it cuts through all sorts of stains, from coffee and juice to grass and dog drool.
Mix equal parts white vinegar and warm water for a super simple stain removal solution. Wet a clean microfiber cloth and blot the stain. To remove the vinegar smell, add a few drops of dish detergent to lukewarm water and spritz onto the area. Let dry.
White vinegar is safe for most fabrics, including velvet and chenille. Use with caution on delicate leather.
Baking soda
Getting drool stains out of your upholstery is one thing, but removing doggy drool odors is another. While baking soda won't remove stains or grime from your furniture, it's a "grrreat" odor neutralizer and pet hair remover.
Just sprinkle some baking soda on the affected area and let sit overnight. Then, vacuum it up with a powerful hand vacuum. Be sure to clean your vacuum canister and filters regularly to prevent clogs.
To create an all-purpose stain remover and upholstery cleaner, combine 1 teaspoon of baking soda with 1 cup of water, 1/4 cup of vinegar, and 1 teaspoon of dish soap. To clean velvet upholstery, substitute the vinegar with a small amount of lemon juice.
Isopropyl alcohol
There are a couple of ways to use isopropyl alcohol to remove stains from upholstery. First, transfer the rubbing alcohol to a spray bottle. Spritz the stain and dab (don't rub) it with a clean cloth, sponge, or paper towel. If using a cloth or sponge, choose something white or light-colored to prevent dye stains.
Afterward, you may need to gently brush the area with a toothbrush or furniture brush to fluff out any stiff spots. For tough stains, use a couch brush, which will also remove pet hair.
Isopropyl alcohol is also a "furrific" general upholstery cleaner — just spray the whole couch and let it evaporate. Then, use a brush to dislodge debris and a vacuum to remove it.
Peroxide cleaner
Hydrogen peroxide is a common ingredient in commercial upholstery stain removers. You can make your own natural cleaner at home using 2 ingredients.
Mix 1 cup of 3% hydrogen peroxide with 1/4 cup of dish soap. Spray the affected area and let sit for 5 to 10 minutes. Using a stiff brush or a toothbrush, work the solution into the stain using upward strokes. Let dry, then repeat if needed.
If your upholstery is white and you're spot cleaning a stain, you may want to test the solution in an easy-to-hide area first. Peroxide's whitening effects may make the newly cleaned area appear whiter than the rest of the upholstery. (Fortunately, it won't usually fade colored fabrics.)
Enzyme cleaner
Although an enzyme cleaner isn't a DIY solution to your dog drool cleaning needs, it's an all-rounder that every pet parent should have on hand.
How do enzyme cleaners work to remove dog drool from upholstery? The main cleaning agent in enzyme cleaners is good bacteria. These organisms emit enzymes to break down molecules that leave behind stains and odors. Enzyme cleaners work wonders not just on dog drool stains, but also poop stains, pee stains, and food odors.
Not all enzyme cleaners are natural — many contain added fragrance and other chemicals. Toxic ingredients in household cleaners are one of the top 10 causes of pet poisoning, so read the ingredients list carefully before purchasing. Not sure if an ingredient is toxic for your fur-baby? Live chat with a vet now for quick answers to your pet care questions.
---
Got a dog drool cleaning hack you'd like to share? Or just want to share some "furtastic" photos of your drooling doggo? Drop a comment below — we'd love to hear your thoughts!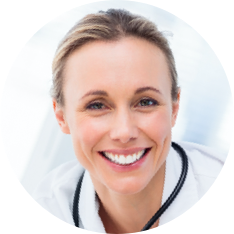 Does your pet have a supplement plan?