5 Vet-approved Dog and Cat Sunscreens to "Pawtect" Your Pet
5 Vet-approved Dog and Cat Sunscreens to "Pawtect" Your Pet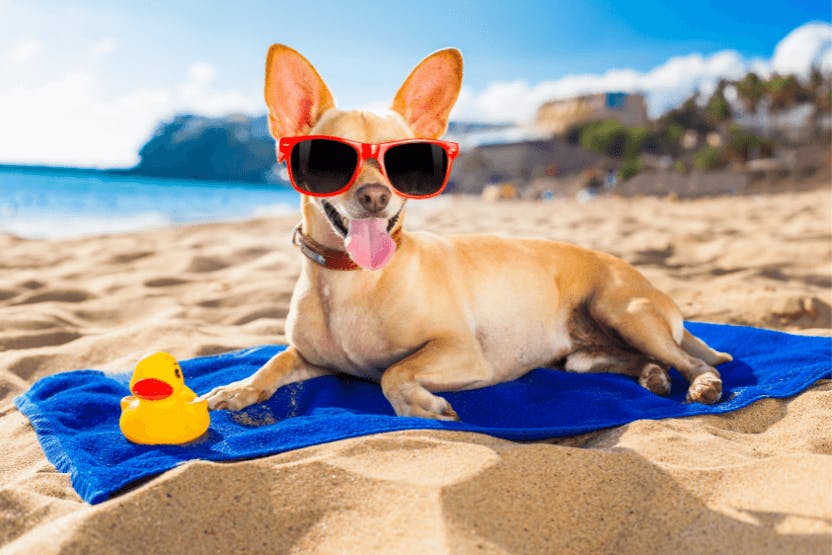 By Aurus Sy
Published: 06/14/2022, edited: 07/11/2022
Reviewed by a licensed veterinary professional: Dr. Linda Simon, MVB MRCVS
Avoid expensive vet visits
Get peace of mind from the comfort of your home
Chat with a veterinary professional directly in the Wag! app
Return with more questions any time, any day
Get Vet Chat
Overview
Sun's out, tongue's out! As the days get warmer, we tend to spend more time outside. And like most pet parents, you may like to include your four-legged children in your outdoor activities, whether it's going for a hike, swimming at the beach, having a picnic, or checking out the local farmer's market. 
Often, we slather on sunscreen before stepping out of the house to get ready for a day of fun in the sun, but should we be doing the same for our companion animals? Can Fido and Whiskers get sunburned too? Let's take a look at how you can protect your precious pet pals from sun damage.
Do dogs and cats need sunscreen?
Just like us, dogs, cats, and other animals can also get sunburned. While fur offers protection against harmful UV rays, cats and dogs with light-colored, thin, or no hair are prone to sunburn, skin cancer, and other diseases associated with sun exposure.

Sunburn in dogs and cats is most common in areas where the hair is thin or skin pigmentation is low, but on a white or cream-colored animal, it can appear under the fur too. Usually, sunburn appears as inflamed, red skin on hairless or other vulnerable areas, such as the bridge of the nose, tips of the ears, and skin around the lips, as well as cause hair loss. Applying sunscreen to these vulnerable areas can prevent sunburn and keep your animal feeling great throughout all your outdoor adventures. 
What sunscreens are safe for pets?
Can you slather on any old sunscreen for your dog or cat? Certainly not! It's important to use a sunscreen that has been created specifically for companion animals, as human sunscreens contain ingredients that are toxic to dogs and cats if ingested. 
To make things easy for you this summer, we've rounded up some of the best dog sunscreens and cat sunscreens on the market, all of which have gotten the thumbs up from our house vet. Here are 5 vet-approved dog and cat sunscreens to "pawtect" your pet during the summer!
Bodhi Dog Moisturizing Sun Spray
Safe for: Dogs and cats
Average cost: $14
SPF: 30+
A 2021 Family Choice Award winner, the Bodhi Dog Moisturizing Sun Spray is made with shea butter, jojoba butter, and other natural ingredients. The non-greasy formula not only provides protection from the sun but also moisturizes your furbaby's coat. It comes in a non-aerosol bottle that won't startle your dog or cat, which makes application easy-peasy. 
Many pet parents have reported that this sun spray works great on their white dogs. They also like the fact that it has little to no scent, doesn't irritate their pup's skin, and is made by a small family-owned business.
Hemp by HOWND Skin, Nose and Paw Balm with Sun Protection
Safe for: Dogs
Average cost: $14
SPF: Not indicated
The Skin, Nose and Paw Balm from HOWND is a dual purpose product that will protect your pooch all year round. In the summer, it shields their snout, ears, and skin from UVA and UVB rays. During the colder months, it keeps their paw pads soft and moisturized. This unscented, fast-absorbing balm contains organic hemp seed oil, calendula, and SPF, and is certified cruelty-free and vegan. 
Pup parents who have tried this balm say that it is effective in preventing sunburns and treating cracked paws. A little goes a long way, and only a small amount of product is needed for it to work.
Petkin Doggy Sunstick
Safe for: Dogs
Average cost: $11
SPF: 15
The Petkin Doggy Sunstick is a must-have for pups who spend a lot of time outdoors. It comes in a convenient stick form that makes it easy to apply and keep in the car or mom's bag. The active ingredient of this non-greasy formula is titanium dioxide, which is what protects exposed doggie skin from the sun.
A lot of pup parents have noted that their furchildren don't mind having this product applied and that it works in keeping them sunburn-free. The stick is pretty small, however, so it could run out quickly if you have a bigger dog.
Nature's Specialties Sun-Guard Conditioner
Safe for: Dogs and cats
Average cost: $25
SPF: Not indicated
The Sun-Guard Conditioner from Nature's Specialties is another dual purpose product that gives you more bark for your buck. This blend of conditioners and amino acids can be applied as a deep conditioner that detangles fur, or as a diluted spray that guards against sun damage to the skin and coat. It keeps darker coats from being bleached out by the sun as well. 
Though not everyone is keen on the scent, the majority of pet parents agree that this conditioner has made their furkids' coats softer and silkier. Those who live in warm climates also like that it offers sun protection.
Sit. Stay. Forever. Organic Sunscreen
Safe for: Dogs and cats
Average cost: $15
SPF: 2-50
The Organic Sunscreen from Sit. Stay. Forever. is made with all-natural ingredients that provide the highest SPF, including raspberry seed oil, carrot seed oil, and olive oil. It does not contain any chemicals and is safe even for puppies, kitties, and senior pets. If your cat or dog has dry or inflamed skin, they will also benefit from this product's moisturizing and restorative properties.
Many pet parents chose this sunscreen because of its safe ingredients and say that it works well—ears and noses stay sunburn-free even after a long day of playing or sitting in the sun.
A few more sun safety tips
Sunscreen is an indispensable tool to keep your pet safe and increase their time having fun in the sun. But there are a few other things you can do along with sunscreen that can help, such as:

Paw wax and booties are great for exposed paws to keep them protected from UV rays, hot pavement which can burn delicate pads, and from drying out and cracking. 
Take walks in hot weather during early morning or twilight hours and avoid the most intense sun hours in the afternoon to reduce exposure.
Be sure that your pets always have access to clean, drinking water.
Be aware of the signs of overheating, and how to help your pet recover.
Don't shave your pet. Instead of keeping them cool, which dogs' and cats' bodies already know how to do with their fur, this will only expose them more to the sun's rays and increase their chance of sunburn. We can however, trim some dog breed's coats short. Talk to your groomer about this.
Stay in the shade as much as you can. Bring shade umbrellas to the beach or other exposed areas to give your pet a shady place.
With a little foresight, you can keep your dog or cat safe while having a blast this summer! Let the fur fly!
---
Got more questions about sunscreen for your pet? Chat with a veterinary professional today to get recommendations!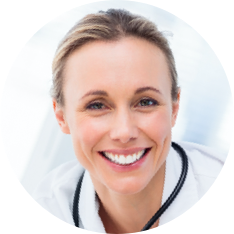 Does your pet have a supplement plan?