Can I Put a GPS Tracker on My Cat?
Can I Put a GPS Tracker on My Cat?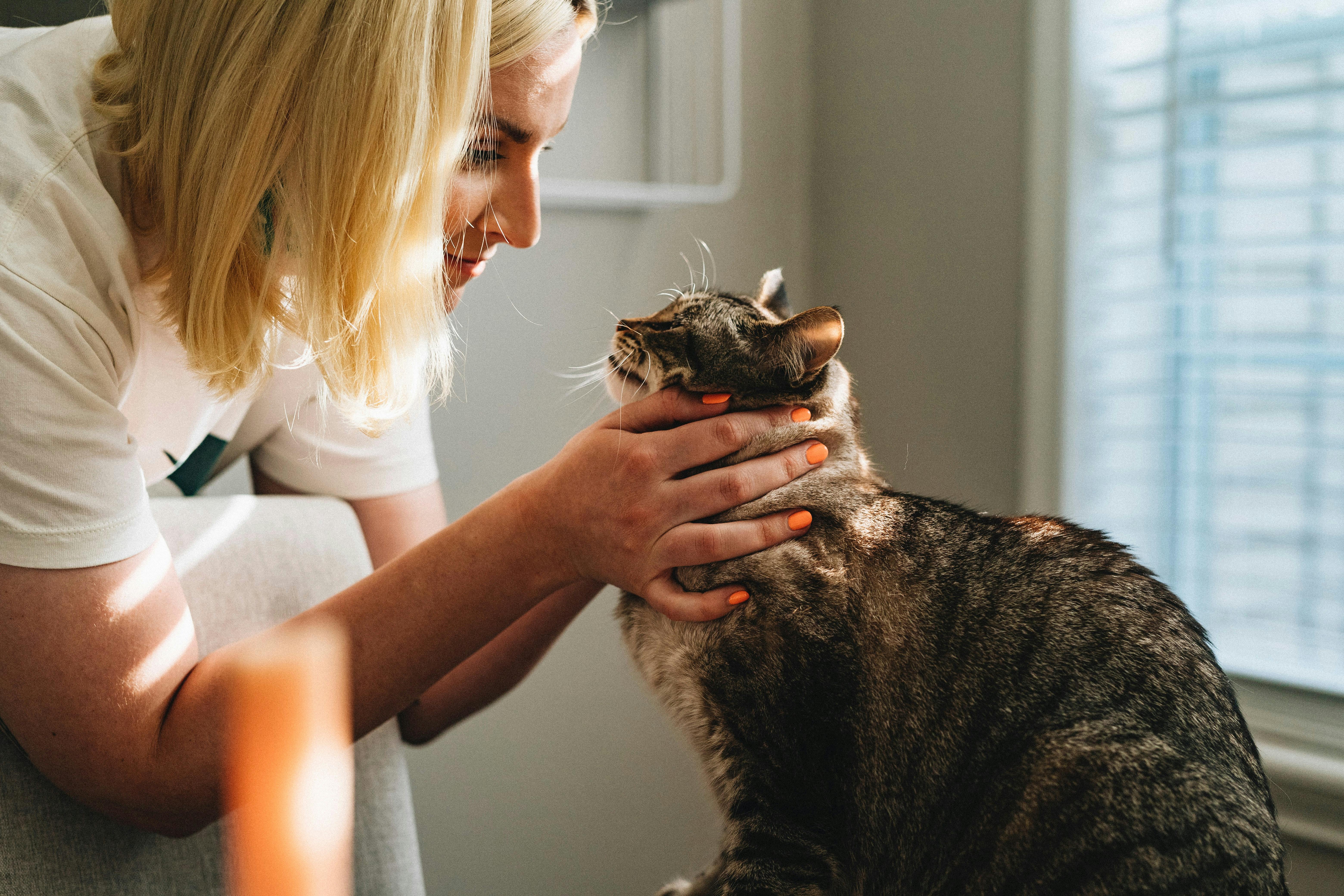 By Aurus Sy
Published: 08/31/2021, edited: 08/31/2021
Save on pet insurance for your pet
You don't have to choose between your pet and your wallet when it comes to expensive vet visits. Prepare ahead of time for unexpected vet bills by finding the pawfect pet insurance.
Publshed: 8/31/2021
As a cat parent, you do everything you can to ensure your feline friend's safety. You may have heard that 1 in 3 pets will become lost at some point in their life, and that 10 million animals go missing in the US each year, so you may be keeping your cat indoors and only let them outside under supervision. 
You may have also heard that once a cat enters a shelter, their chances of being reunited with their family are very slim unless they have a tag or microchip. That's why you've made sure that your kitty has identification. However, tags and microchips are only useful if someone finds your cat and decides to return them to you or bring them to a shelter or vet. What if no one does? Is there a way to know your tiny tiger's whereabouts at all times? Can you put a GPS tracker on your cat? 
Yes, you absolutely can put a GPS tracker on your feline companion. Some companies even make them just for cats. Before we go into the reasons why you might want to use one, let's take a look at what it is and how it works. 
GPS cat trackers explained
A GPS tracker for cats is a small, lightweight device that attaches to your furry friend's collar or harness. Using the Global Positioning System (GPS) and cell coverage, it provides real-time location information about your cat. So unlike microchips and ID tags which can reunite you with your little lion after they've been found, a GPS tracker can help you locate them while they're still missing. 
Some trackers also monitor your kitty's activity levels, allowing you to see how much exercise they're getting each day. Others let you set up a virtual fence and alert you when your cat leaves the safe zone so you can prevent an escape from happening.
So how exactly do GPS pet trackers work? Inside each tracker is a GPS chip that receives GPS signals from satellites to determine your cat's location. Aside from GPS, some trackers utilize Wi-Fi and Bluetooth as well for maximum accuracy. The tracker then sends your cat's GPS coordinates to your smartphone over a mobile network.
GPS trackers rely on GPS and cell coverage to work, so they do require a SIM card and data plan. Therefore, in addition to the cost of the device, there are usually monthly subscription fees. Radio and Bluetooth trackers may not come with monthly fees, but they only cover a limited range—up to 500 meters for radio trackers and up to 40 meters for Bluetooth trackers. GPS trackers, on the other hand, have unlimited range and work anywhere in the world.
Does my cat need a GPS tracker?
Even if your four-legged pal spends most of their time indoors, it's still a good idea to outfit them with a GPS tracker for a number of reasons.
Your cat can escape from their carrier on the way to the vet, or slip out of the house unnoticed through a door that had been accidentally left open. In other words, anything can happen.

A GPS tracker for cats lets you see where kitty is while they're on the loose, so you don't have to wait for a Good Samaritan to find and return them. 

A cat GPS tracker has unlimited range—you can locate your cat no matter how far away they are. And with worldwide coverage, you can also track them down if you happen to be traveling in another state or country.  

Some trackers offer activity monitoring, which is handy if your feline companion needs more exercise.

If you have an outdoor cat, you can keep tabs on their whereabouts in real time, and see just what they do all night.

Some trackers have a virtual fence feature that lets you know if your cat has wandered too far.
Does my cat need still need a microchip?
You can never be too prepared when it comes to your furry buddy's safety. GPS trackers can fall off, or your cat might find themselves in an area without cell coverage. Microchips and GPS trackers are meant to complement rather than replace each other. Equipping your feline friend with both makes a happy reunion more likely should they get lost!