Cat Safety Tips: How to Keep Your Cats Safe in Cars
Cat Safety Tips: How to Keep Your Cats Safe in Cars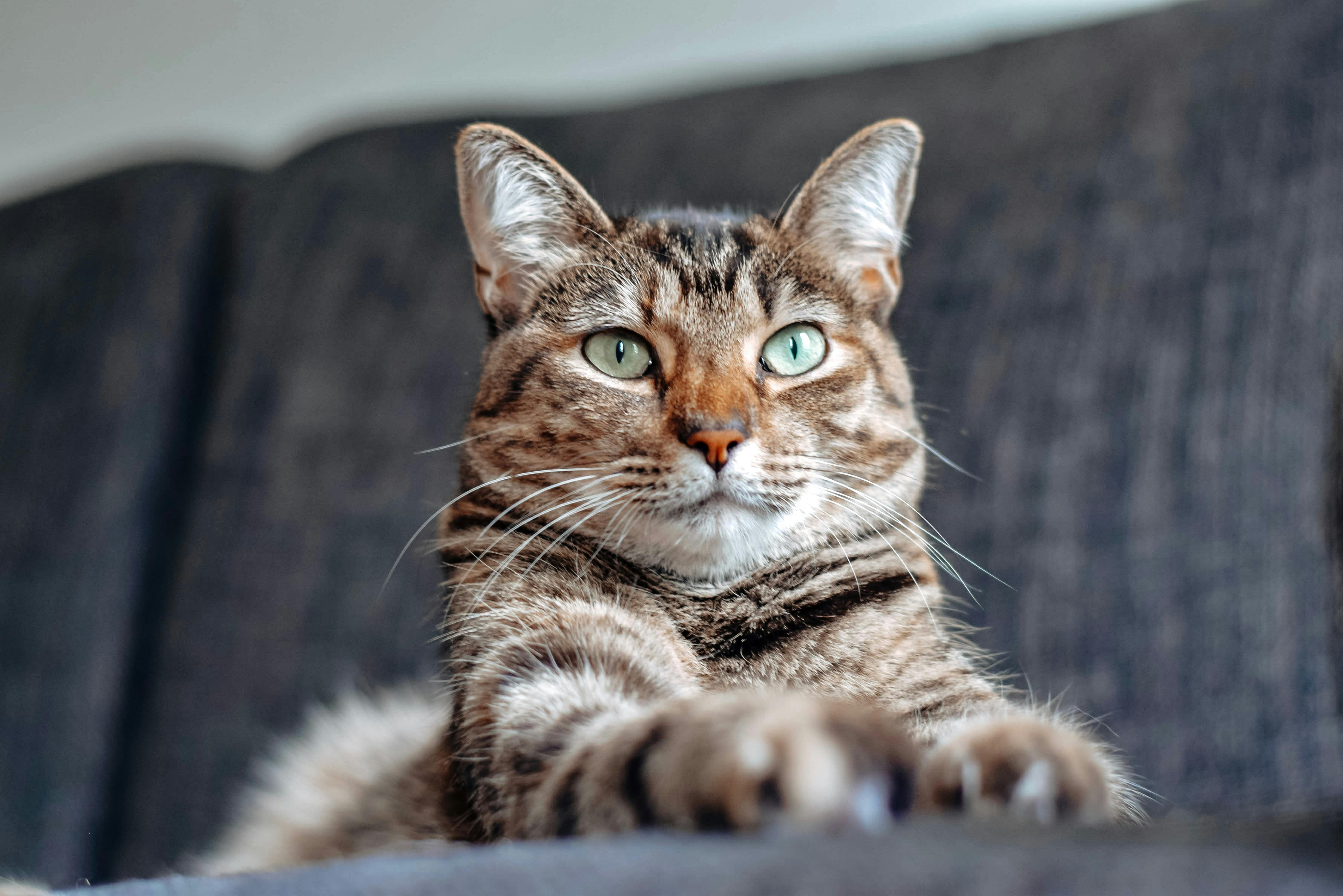 By Tim Falk
Published: 08/03/2021, edited: 08/10/2021
More articles by Tim Falk
Save on pet insurance for your pet
You don't have to choose between your pet and your wallet when it comes to expensive vet visits. Prepare ahead of time for unexpected vet bills by finding the pawfect pet insurance.
Published: 8/3/2021

Car travel with a cat can be a highly stressful experience — for you as well as for your kitty. But even if your feline family member is far from a keen traveler, they still need to be able to hit the road with you from time to time.
Whether you're setting off on a pet-friendly road trip or just taking your fur-baby for a quick drive to the vet, there's plenty you can do to ensure a safe and stress-free car trip. Keep reading for our top car safety tips for cats.
Plan ahead
The first, and perhaps the most important, tip to remember when taking your cat on a car ride is the importance of planning ahead. Cats certainly aren't known for coping well with change, so taking a long road trip with your cat isn't something you can just rush into. 
Instead, take some time to prepare your cat for what lies ahead. By getting them acclimated to car travel and ensuring that they'll be as comfortable as possible, you'll be setting them up for success.
How to restrain your cat
One of the first things you need to consider before taking a cat on a road trip is how you're going to restrain them. You obviously don't want your cat just roaming freely around your vehicle as they could distract you, get caught under a seat, or potentially suffer an injury. 
With this in mind, the safest option is to travel with your fur-baby in a cat carrier. 
The carrier you choose should have sufficient space for your cat to stand up and turn around comfortably. At the same time, make sure it's not so big that your cat might slide around when you go around a corner, as this could be a source of further stress for a reluctant traveler.
A carrier with top and front openings will make it easier to load and unload your cat, while it should also be well ventilated. You'll need to make sure that it's easy to secure in your vehicle too — many carriers have loops that allow you to thread a seatbelt through and buckle up.
Getting your cat used to a carrier
Once you've found the best cat carrier, the next step is introducing your pet to the carrier. The trick is to encourage your cat to see the carrier as a nice place to be. You can entice them into the carrier with a treat or two, and reward them with a scratch behind the ears if they settle in and make themselves comfy. Another option is to work the carrier into your play sessions to help your pet acclimate — whatever works best for your fur-baby.
It can also help to get your cat used to the car itself. Give them a chance to explore the interior and adjust to these unfamiliar surroundings before you actually ask them to travel anywhere in the vehicle.
Consider a cat car harness
If your fur-baby simply hates the idea of their carrier, you might like to consider a cat car harness. While you won't find as many products available for cats as you will for dogs, this is still a great way to keep your cat safe and secure when you're on the road.
Take short trips first
Planning a long road trip with your cat? Before you hit the road, give your pet a chance to get used to car travel by taking them on a few shorter trips. Start with a quick drive around the block and then gradually work up to tackling longer drives.
This will help your cat adjust to being on the road, and help you fine-tune your setup so kitty is as comfy as possible.

Feed them well in advance
One of the last things you want is your kitty to have an upset stomach while traveling, so be sure to feed them around 4 to 5 hours before you leave home. This will help settle their stomach and minimize the chance of any troubles, but you may want to bring along some basic cleaning supplies just in case.

Take regular rest stops
If you're embarking on a long road trip with your cat, be sure to stop regularly along the way. This will give your cat a chance to stretch their legs (if it's safe to do so) and also answer nature's call. Remember to bring a litter tray with you and take a break at least every couple of hours.
Stay hydrated
It's also essential to ensure that your cat stays well hydrated throughout the journey. While you might be tempted to leave a water bowl in your cat's carrier, this will likely tip over and create a mess. Instead, give water to your cat while you are parked, and do it regularly to ensure that they stay hydrated.
Be careful when entering and exiting
Loading your cat into and out of their carrier, or putting them into and out of the car, is a time when you need to be especially vigilant. A stressed or just plain adventurous kitty might see this is a good opportunity to try to make an escape, so keep a close eye on them. Never open the carrier unless your pet is leashed or in an enclosed space, or if they're wearing a harness, make sure it's securely attached to a leash before you open the car door.
Never leave your cat in a parked car
In hot weather, the inside of a car can heat up quickly and become extremely dangerous for pets. Temperatures can climb rapidly even with the windows down, and even if it's not a particularly hot day, so never leave your cat in a parked car.
Speak to your vet
One final piece of advice worth remembering before taking your cat in the car is to ask your vet for advice. If your kitty suffers from motion sickness, for example, your vet may recommend anti-nausea medication. There are also medications that can help calm anxious pets, so this may be a good solution for your furry friend.
Got a quick question about keeping your cat safe in the car? Chat with a vet now!

Traveling in the car might not be your cat's idea of a good time, but that doesn't mean it has to be a nightmare either. With a few simple safety precautions, you can help your kitty survive and even thrive the next time you hit the road together.