How to Keep Your Pets Safe from a Tornado
How to Keep Your Pets Safe from a Tornado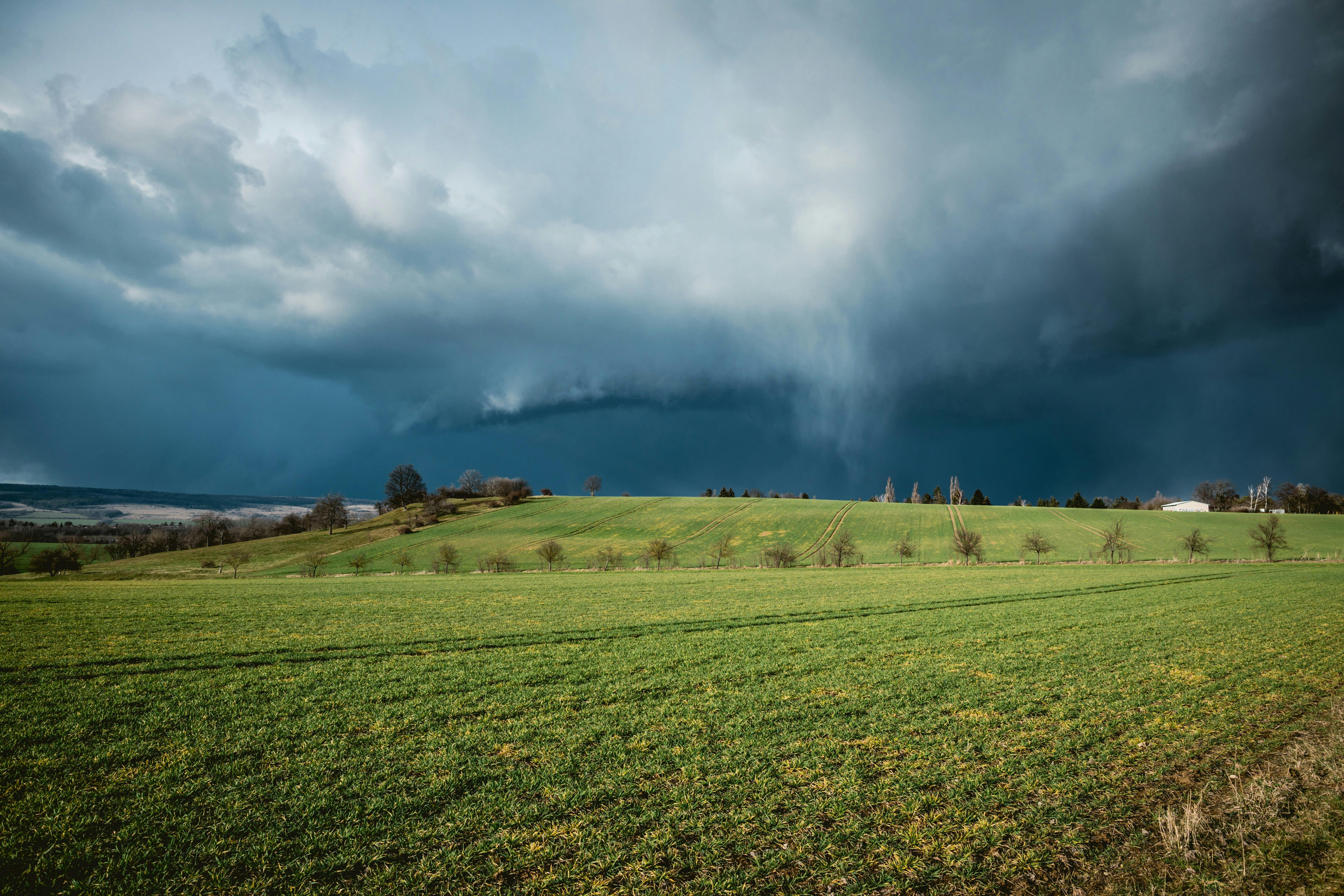 By Emily Gantt
Published: 05/26/2021, edited: 08/10/2021
Save on pet insurance for your pet
You don't have to choose between your pet and your wallet when it comes to expensive vet visits. Prepare ahead of time for unexpected vet bills by finding the pawfect pet insurance.
Overview
Published: 5/26/2021
If you live in an area where tornadoes are prevalent, you've probably spent some time creating a safety plan for your family members. But have you given much thought to how to keep your pets safe in a tornado? We'll help you formulate a safety plan to keep your beloved fur-babies safe and calm in dangerous storms.


Before the storm
What you do before a storm is just as important as what you do during the storm. Take these steps to ensure you're prepared for tornadoes before they hit.


Make your dog identifiable
It's always important to have your pet microchipped and wearing up-to-date ID tags, but especially when you live in an area prone to inclement weather. Make sure your pup's ID tags have the correct contact information — this can mean the difference between your pet being returned to you or ending up in a shelter. Use a sturdy and well-fitting collar for your pet so that it won't slip off or break in the chaos.


Take some pictures
Take photographs of your pets and print them out before a storm hits. Pictures can assist you if you're separated from your pet and have to ask around about them. Pictures can also help prove ownership if your pet runs away during the storm.


Determine a safe sheltering area
Identify a safe sheltering area before a big storm. This will eliminate confusion between family members and ensure you have a plan in place should you need to evacuate. If you plan on staying inside your home, pick the most interior room in your house, preferably a basement or windowless room.


Have carriers for all your animals
You'll need carriers for all your pets in the event of a tornado. Not only can a carrier protect your pets from flying debris, but it will also make your pets easier to transport if you need to evacuate.


Get batteries, flashlights, and a radio
Staying up-to-date on the weather is so important when there is an active tornado watch or warning. Have plenty of fresh batteries on hand to power flashlights and weather radios.


Keep extra water on hand
Store several gallons of water in your home at all times. Having extra water on hand will ensure you have enough for your two- and four-legged family members in an emergency.


Make an emergency pet kit
Pack an emergency bag for pets in case you need to bring them to an emergency shelter. Your bag should include tab-top cans or food pouches, collapsible water and food bowls, and any meds your pet may need.


Ask your vet for emergency medication if necessary
Storms can be a scary time for skittish pets, so you may need to give them medication to help keep them calm. Ask your vet about what medications may be suitable for your pet's storm anxiety. Some pet parents find success in using CBD products to lower their pet's anxiety levels.


During and after the storm
Now that you've prepared, let's discuss the things you'll need to do during and after a tornado to keep your pets safe.


Bring all your animals indoors
Keep all your animals indoors when a tornado is imminent — not only will this make them easier to find should you have to relocate, but they will fare much better indoors. What's more, the chances of you getting separated from your pets are much lower if they are inside your home. 


Move everyone to a safe location
Not all homes are safe during a tornado. If you live in a mobile home, you should seek safe shelter as soon as you get a tornado alert. If you must shelter in place, put all your animals in crates and cover the crates with protective items like mattresses or tables. Tables also make good coverings for protecting animals in aquariums and terrariums.


Keep everyone calm
Staying calm during a tornado is vital when you have pets or small children. Pets reflect our emotions and may run away or become agitated when they see you getting stressed. Stressed pets are also much harder to control. Have your pet's favorite blankets and toys nearby to help keep them calm. Use a soft tone to comfort them when the storm is near — they will be much more relaxed if you sound unafraid. 


Stay inside
Stay inside your shelter for 20 or 30 minutes after the storm seems to be over. The center of a tornado is calm and may lead you to believe the threat is over, but there could be more damage could still to come. Shelter in place until all threat of tornadoes is over. Regularly check your weather radio to ensure you are up-to-date with the most current weather information.


Leash up
Leash your pets when venturing outside after the storm. Debris can be dangerous and may cut your pet's paws. Additionally, live wires from fallen power lines can pose an electrocution risk to curious pets. 


Recap
Tornadoes are one of nature's most scary phenomena, and knowing what to do while in the midst of one isn't always clear.  We hope this article has cleared up some confusion on what to do when a tornado strikes. Remember, if you're in a mobile home, seek shelter for yourself and your pets immediately. Always keep your pets contained and identifiable to prevent you from getting separated. Stay prepared for emergencies before they arise, and make sure you have a plan in place.