How to Travel with Your Dog on the Train
How to Travel with Your Dog on the Train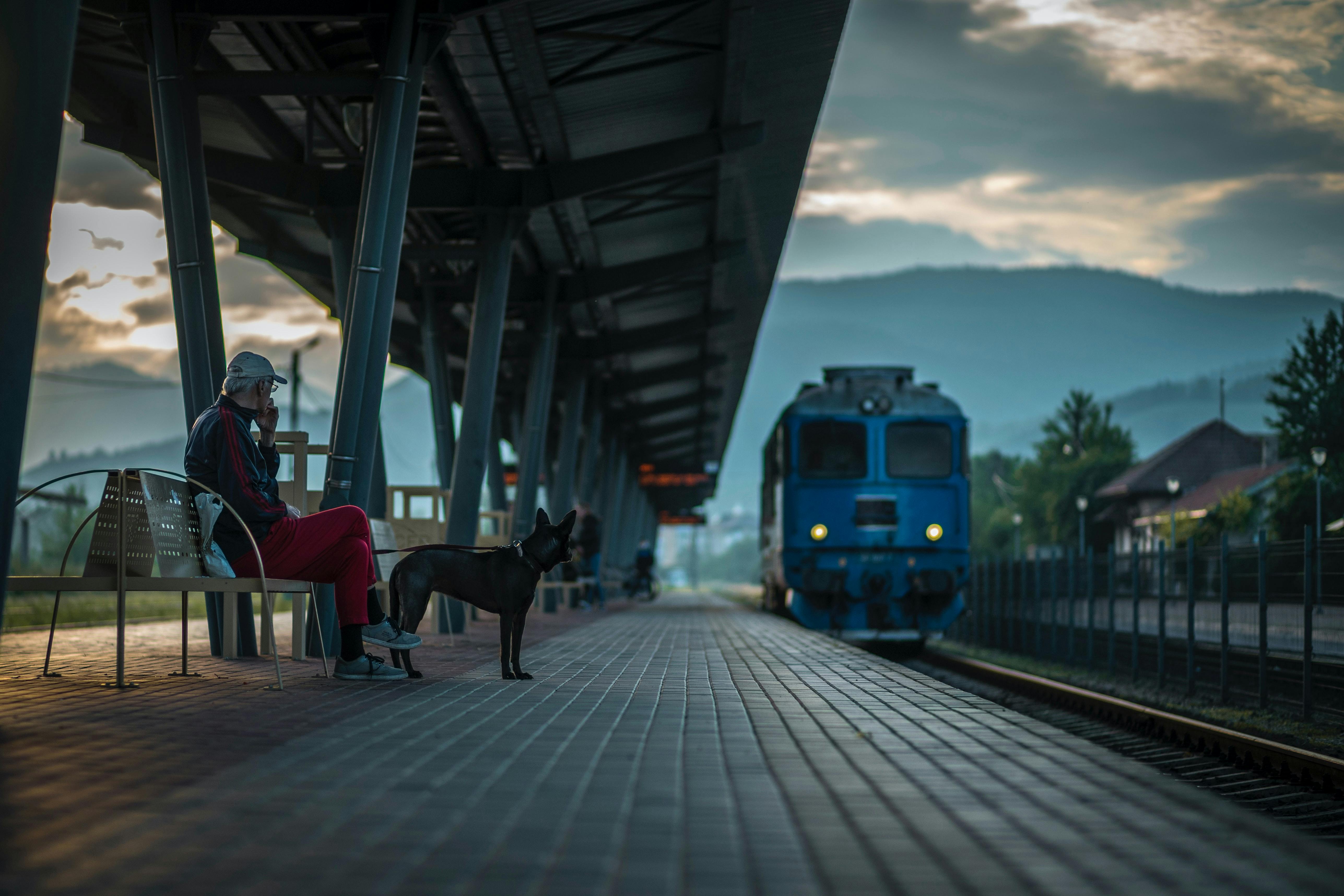 By Tim Falk
Published: 06/14/2021, edited: 08/10/2021
Save on pet insurance for your pet
You don't have to choose between your pet and your wallet when it comes to expensive vet visits. Prepare ahead of time for unexpected vet bills by finding the pawfect pet insurance.
Published: 6/14/2021

Thinking of taking the train for your next vacation? Depending on where you're going, it might be "pawssible" to take your pup with you. That's right — some train services allow well-behaved dogs to travel on the train with their humans. 
However, restrictions often apply to doggy train travel, while you'll also need to take precautions to help your fur-baby stay safe and happy during the journey. Let's take a closer look at the ins and outs of traveling on the train with a dog.


Why should you take the train?
Why take the train instead of flying? Let's face it, air travel can be a stressful and sometimes dangerous experience for dogs. From dealing with unfamiliar surroundings and conditions to the anxiety that comes with potentially being separated from you for hours on end, flying with a dog can be a big ordeal.
Guidelines and restrictions vary from airline to airline, with some dogs welcome in the cabin but others required to travel in the cargo hold. Many airlines will also refuse to allow travel for breeds that are prone to suffering from respiratory issues, such as Bulldogs and Pugs.
In contrast, train travel can be a much more relaxing and easy-to-manage experience. Your pet is typically allowed to travel with you, there's no stressful check-in process to worry about, and you don't have to deal with any of the potential health issues associated with flying. 


Make sure dogs are allowed
First things first, check with the train company to make sure your dog is welcome onboard. While service dogs are allowed on trains, whether or not dogs are permitted (and the specific restrictions that apply) can vary from one train network to the next.
For example, Amtrak allows small dogs and cats to travel for a $26 fee. However:
Only dogs and cats up to 20 pounds (combined weight of pet and carrier) are allowed

Your pet must be in an approved carrier

You'll need to sign a Pet Release and Indemnification Agreement 

Pets aren't welcome on all routes
So before you start envisaging a grand train adventure with your dog, contact the train operator to make sure your dog will be allowed to travel.


Check the fine print
As the Amtrak example above shows, even if dogs are welcome onboard, there are still special requirements you'll need to meet. That's why it's always a good idea to check the fine print closely and find out what hoops you and your pup will need to jump through to be allowed to travel.
For example:
Does a weight limit apply to dogs?

Will your pet need to be a carrier?

Are there specific carriages (or areas of the carriage) where dogs must travel?

Is there a minimum age requirement for canine passengers?

Will you need to present up-to-date rabies and vaccination certificates before your dog can board?

Is there a limit on the number of pets per passenger?

How much does it cost to travel with your dog on the train? 
Once you know exactly what's required before you and your pup can board the train, you can start getting your fur-baby ready for their big railway adventure.


Preparing your dog for travel
Your ticket is booked and you're eagerly awaiting the date of departure. But there's much you can do to prepare your dog for the trip before your train leaves the station. Aside from making sure their vaccinations and medical records are up to date, and giving them a bath to minimize any doggy odors, you'll need to make sure their behavior is up to scratch too.
For example, if the train operator requires pets to be in carriers, you'll need to make sure your pup is used to spending longer periods of time in their carrier. If they've never seen a train before, you might want to get them used to the sounds, sights, and smells of a busy train station — booking tickets that allow you to avoid peak times can also help anxious dogs feel more comfortable. And if they have a nose for mischief, you'll need to work out a way to ensure that they're well-behaved for the entire journey (pro tip: a few treats usually help!).
For those pups that suffer from motion sickness, chat with your vet about potential medication options to help ease an upset stomach. And if it's a longer trip, check whether your pooch will get a chance for potty breaks along the way. 
One final piece of advice: don't expect your pup to handle a lengthy train journey straight up. If this is their first time on a train, start off with a shorter journey first before embarking on a cross-country odyssey.


What to pack for your dog
Next, it's a good idea to plan out exactly what you're going to pack for your pooch. The list of must-haves for your dog's train journey may include:
Pet carrier

Leash

Travel food and water bowls

Treats and plenty of water

Chew toys

Their favorite blanket

Poop bags

Vaccination records
Of course, you'll also need to remember everything else they may need for your vacation, such as bedding and food. Researching the locations and contact details of vets wherever you're traveling can help too in case of an unexpected emergency.


During the journey
Before boarding, make sure your pooch has a bathroom break so they're ready for the journey ahead. It's also important to take special care when boarding to make sure all feet and paws clear the gap between the platform and the train. With that done, you can take your seat, settle your pup in for the journey, and get ready for the train to leave the station. What next?
For the most part, train travel with your dog is fairly simple. Know the rules for dogs on trains and stick to them. Monitor your pup closely for signs of anxiety or restlessness — check out our guide to anxiety in dogs for more information — and take action to help them stay calm and happy. This could mean offering a treat every now and then to reward their good behavior, giving them potty breaks when required, or treating them to some cuddle time and attention (if they're allowed out of their carrier).
Clean up after your dog whenever necessary, and make sure they don't do anything to disturb other passengers (like barking excessively). And if you make sure to give your dog water to stay hydrated, you'll both hopefully be able to enjoy a safe and peaceful journey.
With a little bit of preparation and planning, train travel with dogs can be a simple and stress-free way to get around. So the next time you're traveling somewhere with your dog, why not take the train instead?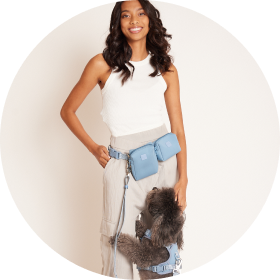 Need to upgrade your pet's leash?