Is Beneful Prepared Meals Dog Food Best for My Dog?
Is Beneful Prepared Meals Dog Food Best for My Dog?

By Emily Gantt
Published: 05/04/2021, edited: 09/24/2021
Save on pet insurance for your pet
You don't have to choose between your pet and your wallet when it comes to expensive vet visits. Prepare ahead of time for unexpected vet bills by finding the pawfect pet insurance.
Published: 9/24/2021
With thousands of different dog foods on the market, it's hard to be sure what food is right for your dog. Every brand claims to be the best for your pet and promises to help with everything from weight management to coat health.

But are these brands really what they claim? This is where we come in. We've done the digging on big brands like Beneful so you don't have to. We'll examine the cost, ingredients, and unbiased reviews from real buyers to ensure you know everything there is to know about Beneful's Prepared Meals range.


Overview
Beneful is a product line from Purina pet foods that was developed in 2001. By 2012, Beneful was one of the top 5 most popular dog foods on the market. This brand takes pride in using ingredients free of artificial flavors and preservatives and contains no added sugar.

Beneful wet dog food is available in 3 textures and 6 product lines, but in this article, we'll be focusing on the Prepared Meals line. The Prepared Meals range takes inspiration from homecooked meals, with a stew-like texture and whole ingredients. This line includes 8 human-recipe inspired flavors: 
Beef And Chicken Medley

Beef Stew

Chicken Stew

Roasted Chicken

Roasted Turkey Melody

Savory Rice And Lamb Stew

Simmered Chicken Melody

Simmered Beef Entree


Cost
A 12 pack of 10-ounce containers of Beneful Prepared Meals wet dog food ranges between $17 and $20, depending on the retailer. Beneful is available both online and in big-box stores, making it a convenient and relatively inexpensive option for wet dog food.


Ages
Beneful markets their wet food for dogs of all ages.


Breeds
Beneful's wet dog food is suitable for all breeds.


Ingredients
Beneful's slogan is, "Goodness you can see," so what will you find in Beneful Prepared Meals wet dog food? Let's take a look.
Beneful uses a wide selection of meats and meat products in their foods. You'll find things like broth, chicken, lamb, liver, and meat byproducts on the ingredients list. Since some of these ingredients , like liver and meat byproducts, do not state the source, it could be a blend of goat, lamb, beef, chicken, or other pet-food-grade meat sources.

Peas, carrots, spinach, and/or green beans comprise the veggies in Beneful Prepared Meals dog food. These add additional vitamins and nutrients to the formulations. Beneful uses many different grains and starches in its dog food blends, namely soy flour, corn starch, and wheat gluten. In addition to these other starches, some Beneful Prepared Meals recipes also contain rice, barley, and sweet potatoes. Every Beneful Prepared Meals recipe includes a vitamin and mineral mix to meet the daily requirements of adult dogs.

For more information on the ingredients, visit the Beneful Prepared Meals product page.


Ratings
We sourced reviews from several pet food retailers and other verified sources and found reviews for Beneful wet dog food to be mostly positive. At the time of writing, Beneful wet dog food has a 4.2-star average on Chewy and a 4-star rating on Consumer Affairs.

Reviewers liked the resealable packaging and the fact they could see the ingredients in the food. Many reviewers also commented that their pets like the flavor, even picky eaters.
As with most products, Beneful Prepared Meals dog food has its share of negative reviews too. Negative comments cited stomach upset as the main reason for a low-star rating. Other pet parents state they don't like that this food is formulated with meat byproducts.


FAQs
Does Beneful offer dry food?
Yes, Beneful offers several lines of dry dog food.
Does Beneful wet dog food need to be refrigerated?
Unopened packages of Beneful wet dog food are shelf-stable but must be refrigerated after opening.

Where does Beneful source its ingredients?
Purina pet food brands source most of their ingredients from the US, though some fish, meat, and grains come from international sources.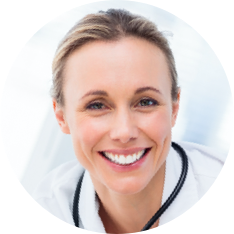 Does your pet have a supplement plan?