Pet Stairs and Ramps: What They Are and How They Help Your Pet
Pet Stairs and Ramps: What They Are and How They Help Your Pet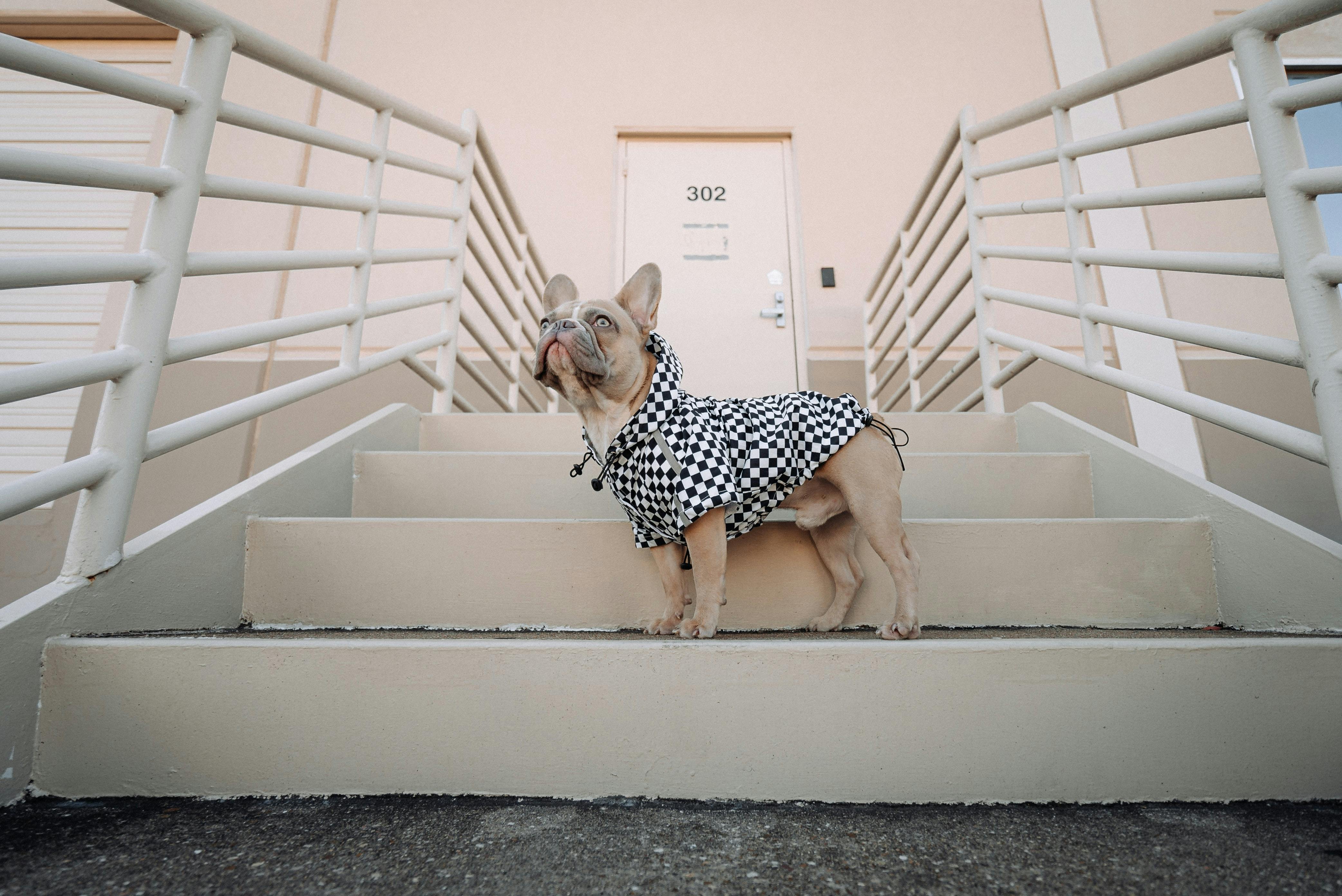 By Adam Lee-Smith
Published: 08/31/2021, edited: 08/31/2021
Save on pet insurance for your pet
You don't have to choose between your pet and your wallet when it comes to expensive vet visits. Prepare ahead of time for unexpected vet bills by finding the pawfect pet insurance.
Published: 8/31/2021

If you have a pint-sized pooch or a fragile feline, they might find it difficult to get up onto your furniture. As your pet gets older, they may develop arthritis, which will make your fur-baby less mobile. If you have an awkwardly shaped small dog, like a Dachshund, they may not be able to join you for snuggles on the sofa. 
If, for whatever reason, your pet is unable to move about as freely as they'd like, it might be time to purchase some pet stairs or a pet ramp. Read on to find out more about pet stairs and ramps and how they can help your pet.

What are pet stairs and ramps?
Pet stairs and ramps are "pawsome" inventions to help less mobile mutts and felines go about their day-to-day. Senior pets, small dogs, and pets with health issues may have difficulty jumping, which is where pet stairs and ramps come in handy. 
While you could lift your pet onto any furniture, it may be tricky to pick up your pet constantly. Pet ramps and stairs also give your pet the freedom to go places without any help. 
If your pet has mobility problems, a ramp is preferable, as stairs will put more stress on their joints. However, ramps tend to take up more space, so you may have to opt for stairs if you're short of room.
How do pet stairs and ramps help my pet?
Pet parents can set up ramps and stairs by their bed and sofa to help their pets get up a little easier. Providing stairs and ramps is beneficial to pets with arthritis, as it will put less stress on their joints. Stairs and ramps also help prevent joint problems that could result from the impact of jumping.
Bear in mind you'll need to train your pet to use pet stairs and ramps. Cats may use the stairs automatically, while dogs may require some encouragement.
If your pet is "pawfectly" healthy and can get up on your furniture with ease, then you shouldn't bother getting some pet stairs or a ramp. Jumping is a part of your pet's everyday activity and helps promote a healthy lifestyle. That being said, if you notice your pet struggling as they get older, you may want to provide some help so their mobility issues don't get worse.

What should I look for when buying pet stairs or ramps?
You'll find many brands that manufacture pet stairs and pet ramps, so finding the right one for your pet can take some time. Here's what to look for when picking out some stairs or a ramp for your pet:
If you're purchasing pet stairs, ensure the depth of each step is suitable for your dog. Dogs find it easier to climb deeper steps, so aim for each step to be at least 9 or 10 inches deep. 

Smaller pets need stairs that match how high they can step up. Monitor your pup to find out the height they can manage, and consider this when purchasing pet stairs. 

Make sure your chosen stairs or ramp is tall enough for your dog to get up onto your furniture.

Pet stairs and ramps can take up a lot of space, so consider the size of the stairs or ramp when buying. There are also foldable ramps and stairs, which are better for small homes.

If you're buying a ramp, ensure it has a surface with plenty of grip so your pet doesn't slip and fall.

If you have a large pet, make sure the ramp or stairs can hold their weight. 

Look for stairs or a ramp with a removable, machine-washable cover so it's easy to clean.