What is Blood in the Front of the Eye?
Identifying the disease that is causing hyphema is essential in order to save the cat's eyesight. Noting any other symptoms that the cat is displaying is helpful in diagnosing the correct disease.
Blood in the anterior chamber, or front chamber, of the cat's eye is a condition known as hyphema. Hyphema isn't a disease in and of itself but is rather a symptom of a systemic or ophthalmic disease. The condition can range from mild to severe, with mild cases presenting with a light pink color in the fluid in front of the eye. Severe hyphema typically presents with the entire chamber filled with blood, blinding the cat.
Symptoms of Blood in the Front of the Eye in Cats
Symptoms of hyphema are dependent on the extent that bleeding has occurred and the location from where the bleeding began.
Red or pink-colored fluid in the eye between the area of the cornea and the pupil/iris
Swelling of the cornea
Corneal lesions
Cuts or bruises around the eye area
Eye discharge
Pain or irritation in the eye, which may cause the cat to squint or close the affected eye
Blindness or decreased vision in affected eye
Causes of Blood in the Front of the Eye in Cats
There are several diseases or conditions that can cause hyphema to occur. These conditions include:
Injury or trauma to the eye or head
Severe uveitis
Severe retinal detachment or tearing
Blood clotting disorders
Hypertension
Hyperthyroidism
Chronic glaucoma
Parasite infection
Tumor or cancer in the eye
Retinal dysplasia
Bleeding of the blood vessels
Lymphoma
Diagnosis of Blood in the Front of the Eye in Cats
The veterinarian will need the cat's complete health history. It's important to note any other symptoms that the cat is experiencing in order for the vet to correctly identify the disease that is causing the hyphema. The veterinarian will physically examine the cat, noting any signs of trauma, swollen lymph nodes and its blood pressure levels.
An ophthalmic examination will need to be done on the cat's eyes. As part of this exam, a Schirmer tear test, tonometry, pupillary light reflex testing, and fluorescein eye stain to test the cornea will be done. These tests will allow the veterinarian to determine where the bleeding is coming from and may help identify the underlying cause of the hyphema.
A complete blood count, a urinalysis, thyroid serum tests, serum biochemistry tests, blood coagulation tests and chest and abdominal x-rays will also be done. Each of these tests will check the function of other organs in the body and narrow down what disease is causing the bleeding.
If these tests indicate something is wrong with an organ, further tests may need to be done, such as hormonal tests of the adrenal glands, a bone marrow biopsy or an x-ray of the eye orbit and head. These tests are advanced and may need to be done in a hospital.
Treatment of Blood in the Front of the Eye in Cats
Medication
Topical corticosteroids as an ointment or eye drops will be prescribed to the cat. Corticosteroids will reduce the inflammation in the anterior chamber and around the eye. The cat will also be prescribed atropine eye drops, which dilate the pupil. Dilating the cat's pupil will help to reduce their pain level and minimize the sticking between the lens and iris. If corticosteroids don't help enough with inflammation, aspirin may be prescribed. Aspirin may increase the risk of future bleeding, however, so it isn't used as the initial treatment. If the cat's intraocular pressure is elevated, glaucoma medications will be prescribed to reduce this pressure and decrease the chance of bleeding.
Surgery
If the intraocular pressure doesn't decrease with the use of medications, glaucoma surgery may be necessary in order to relieve the pressure and save the cat's eyesight. The fluid in the eye will be drained and altered to stop fluid buildup in the eye.
If the hyphema occurred due to a traumatic injury, surgery may also be needed to correct the injury and any accompanying lesions.
Primary Disease Treatment
In order to save the eye, the primary disease must be treated. This may include dietary changes, medications for high blood pressure or hypothyroidism or treatment for a retinal detachment.
Recovery of Blood in the Front of the Eye in Cats
The cat's activity must be restricted for at least seven to 10 days. This will allow time for the bleeding to stop and the hyphema to settle away from the cat's front chamber. If a blood clotting disorder is found, the cat will need to stay calm as blood clots can move quickly through the body with activity, causing a heart attack or stroke to occur. If the hyphema has caused vision loss or blindness, it's important to monitor the cat when outdoors.
Regular follow-up visits with the veterinarian are necessary in order to check for bleeding, test the intraocular pressure and monitor the use of medications. Primary disease treatment will also need to be followed-up with the veterinarian.
Blood in the Front of the Eye Questions and Advice from Veterinary Professionals
Jessy j
Unknown
11 Years
0 found helpful
I have just noticed the corner of my cats eye is swollen and also has blood tucked inside i have bathed her eye with cooled boiled water is there anything else i can do for her untill i can get here to a vet .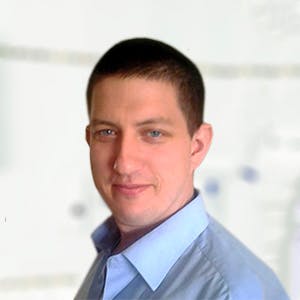 2499
Recommendations
You should keep an eye on it and if you have an ophthalmic antibiotic ointment, apply a little to the eye to be on the safe side. Without examining the eye I cannot really tell you that much, but visit your Veterinarian when you are able to. Regards Dr Callum Turner DVM
Add a comment to Jessy j's experience
Was this experience helpful?
Gizmo
Cat
10 Months
1 found helpful
One week ago my kitten was disoriented and a quick get check showed he had a small fever. No bloodwork but did give him some antibiotics and he was back to normal the next day. A week later he was fine in the afternoon and in the evening he was squinting with his 3rd eyelid showing. The next morning he was opening his eye more but I could see blood in the anterior of the eye.he has a fever 104. He's at the vet now for bloodwork, Fiv and feline leukemia testing. He was adopted from the animal shelter. They picked him up for catch a and release but put him up for adoption due to his demeanor. He was 3 months when we adopted him. Two weeks ago we moved to a new home and he's seems to have adjusted well but I think he was stressed for the first couple days. I am wondering if due to his history, FIP is likely. It sounds like a diagnosis of exclusion where I will need to wait for lab tests. Just looking for advice to advocate for my kitty.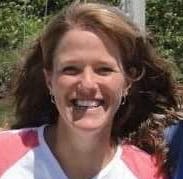 1080
Recommendations
I agree, the diagnosis for Gizmo will be one of exclusion, and response to treatment. If he is doing well otherwise, he may respond to therapy for his eye, but testing for other infectious diseases and seeing how he responds to therapy will be most important in seeing how he recovers. I hope that he is okay.
Add a comment to Gizmo's experience
Was this experience helpful?
Ella
domestic short hair
8 Years
0 found helpful
Cat has a recent history (<6mo) of vestibular disease, anemia, blood clots, and dermal lesions. She presented with blood in her eye and was taken to a vet for examination. She was well overdue for her rabies vaccine and the vet administered the rabies vaccination. Shortly thereafter, she presented with autoimmune hemolytic anemia and had to be euthanized. Could the rabies vaccine have triggered the event?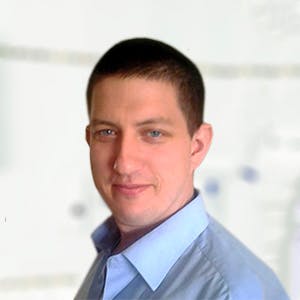 2499
Recommendations
There is a relationship of some dogs receiving vaccination developing immune mediated haemolytic anaemia, I have put a link below with some information and statistics on the relationship from a study in 1996; whilst suggestive, I cannot confirm that this was the trigger for the immune mediated haemolytic anaemia. Regards Dr Callum Turner DVM www.ncbi.nlm.nih.gov/pubmed/8884713
Add a comment to Ella's experience
Was this experience helpful?
Champ
Cat
6 Years
0 found helpful
My cat has a blood blister thats draining above his eye and on partbof his eye lid ive been cleaning it what could cause this? He is a outside cat. My name is Sara Wilson. Thank you very much.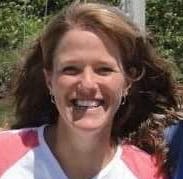 1080
Recommendations
Thank you for your email. Nay number of things may have caused that blister, as it is impossible to know what happens when cats are outside. It could be a trauma, an allergy, a local reaction, or an infection or foreign body. It would be best to have him examined by a veterinarian, as they can determine what might be going on, and get him treatment for it. I hope that he does well.
Add a comment to Champ's experience
Was this experience helpful?
yasprzenski
American Shorthair
10 Years
0 found helpful
Which medications should my cat take for his severe hyphema? The blood is blocking his eye so it looks like he has one entirely red eye, and one normal eye. Now he has a blind side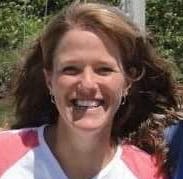 1080
Recommendations
Thank you for your email. Medications for hyphema depend on the cause of the problem. Hyphema presents a risk for infection and glaucoma, and needs to be aggressively treated, medically. If he hasn't been examined by your veterinarian, he should be seen as soon as possible to have the eye examined, a general health checkup, and to discuss recommended tests and treatments. I hope that everything goes well for him.
My cat has a blood blister above his eye and its draining blood. Im making him a vet app. What could cause this?
Add a comment to yasprzenski's experience
Was this experience helpful?
Apollo
Arabian Mau
2 Years
0 found helpful
Has Symptoms
Blood in the eye of my cat
My cats has blood in his eye, eye color getting more red , doctor gave only eye drops from now , and doctor a virus test , Fcov showed positive,but before two weeks he get 6 teeth removed , my cat doesn't have fever or any sickness for now,
What else can I do to help my cat eye ?
Eyedrop enough ?
I have four other cats but they all doing well anything I need to be careful off?

I am sadly waiting for your answer
Thanks
Sumi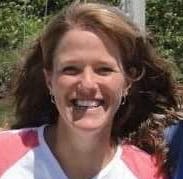 1080
Recommendations
Hi Sumi, thank you for your email. I'm not sure of the timing of all that has happened. Feline corona virus tests mean very little when they are positive, as most cats will test positive but not be affected by FIV virus. Possible causes might be trauma, infection, or systemic disease. If his eye improves on the eye drops, they may be enough, but if it isn't improving it would be a good idea to have him rechecked to see what more can be done. He may need oral medications as well. Without knowing more what the cause is, I can't comment on whether your other cats will be affected, but that would be a great question for your veterinarian, as they have more details on what might be causing this problem. i hope that Apollo, and your other cats, do well.
Add a comment to Apollo's experience
Was this experience helpful?
Snuggle
Siamese
14 Years
1 found helpful
My cat had a swollen cheek the other day. I did some hot compresses on it. The swelling went down rather fast but I noticed what looked like dark blood on the inside corner of his left eye. It seemed okay for about 2 days but this morning I woke up and he had a big red line going from the corner all the way below the middle of his pupil. I am keeping an eye on him now in case it gets worse. What do you think this could be? I have no idea what kind of breed he is. He is short haired black and white.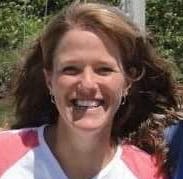 1080
Recommendations
Thank you for your question. Blood in the anterior chamber of his eye could have been a result of trauma, infectious disease, cancer, or diseases of his eye. It is important that he be seen by a veterinarian and evaluated to try and determine the cause of the disease, as with blood in his eye he is prone to developing glaucoma, which may cause him to lose his eye, and is a very painful condition. It would be best if he were seen today to be examined, as I cannot examine him over email. I hope that he is okay.
Add a comment to Snuggle's experience
Was this experience helpful?
Maggie
Calico
15 appx..
1 found helpful
I rescued a 7 year old calico cat from Pet Smart. It was in a bottom corner cage for 7 months. Shortly thereafter it was in great stress and I took her to the vet. The total cost for everything was close to $1300. She has had a clear disharge from her eye with light colored blood sometimes ever since which I clean daily. She was 8 yrs old when I got her. She is now 15. I just found out that her problem may be serious. I am 76 years old on limited income. I can't afford to take her to the vet. I think she needs help although she has had this condition the whole time.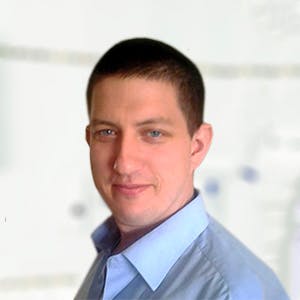 2499
Recommendations
Without examining the eye it is difficult to say what the specific cause is; infections, foreign objects, irritation and other issuing may cause bleeding with some discharge. If Maggie seems otherwise in good spirits I would continue doing what you are doing, you may try flushing the eye with some sterile saline and applying some antimicrobial eye drops to see if that helps but just keep the eye clean. Try to see if you have some charity clinics in your area or non-profits which may be able to see her and give her a health check. Regards Dr Callum Turner DVM
Add a comment to Maggie's experience
Was this experience helpful?
Grey
Stray Cat, from a litter near home. Brown hairthi
10 Months
2 found helpful
How much would it cost to treat hyphema in a cat? I noticed that my cat today has been squinting and had slight blood in the front of his cornea and slight white discharge coming out of the infected eye.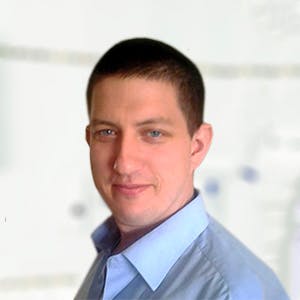 2499
Recommendations
Cost of treatment for hyphema is dependent on the underlying cause and your location (country and city). Some causes are easy to treat and other require long-term medical management. Causes of hyphema are trauma, uveitis, glaucoma, hypertension, parasites, cancer etc... For an accurate quotation, visit your Veterinarian for an examination. Regards Dr Callum Turner DVM
Add a comment to Grey's experience
Was this experience helpful?
Chip
Siamese
12 Years
0 found helpful
My cat has what looks like blood but I'm not sure by the eye duct on the skin. He hashyperthyroid and just increased his felimazole dose and then this started happening so I don't know if it has anything to do with that. I clean the goo out of his eyes but he seems to be in pain when I do it.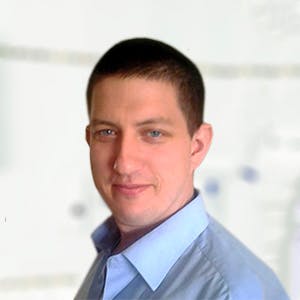 2499
Recommendations
I do not know of a connection between Felimazole (methimazole) and blood in the eye; if you have seen a direct relationship between the increased dose and the appearance of the blood you should visit your Veterinarian to determine if the Felimazole is the cause or if the cause is due to another cause (trauma etc…). Regards Dr Callum Turner DVM
Add a comment to Chip's experience
Was this experience helpful?