What is Cerebellar Hypoplasia?
Cerebellar hypoplasia is a non-life threatening condition that occurs when the cerebellum does not fully develop in kittens while in utero. The cerebellum is the portion of the cat's brain responsible for fine motor skills and can affect the cat's ability to walk, jump, run, or accomplish other tasks involving coordination and spatial recognition. Cerebellar hypoplasia is generally not a well-known condition and can therefore be mistaken for other diseases by veterinarians who have not previously encountered the condition.
Symptoms of Cerebellar Hypoplasia in Cats
Symptoms of cerebellar hypoplasia will vary in severity depending on the level of underdevelopment. In some cats, effects will be minor and only occur when the cat is excited or under stress. In others, the symptoms will be always present and may affect the normal daily routine. Symptoms of cerebellar hypoplasia will appear at birth and may include:
Stumbling or wobbly gait often referred to as a "drunken sailor" walk
Inability to jump to high surfaces
Tremors in head or neck
Trembling of legs
Inability to stand
Symptoms do not worsen or progress over time, but may diminish as a cat learns to compensate.
Causes of Cerebellar Hypoplasia in Cats
Cerebellar hypoplasia is typically caused by some type of trauma or infection that occurred in utero, or while the mother cat was pregnant with the affected kitten. Common in utero conditions that may cause cerebellar hypoplasia are:
Mother contracting feline panleukopenia virus while pregnant
Mother contracting parvovirus while pregnant
Malnutrition of mother while pregnant
Other trauma to kittens while in the womb
Diagnosis of Cerebellar Hypoplasia in Cats
Diagnosis of cerebellar hypoplasia will begin with your veterinarian ruling out conditions that may present with similar neurological symptoms. Epilepsy and some infectious diseases may mimic the weakness presented by Cerebellar Hypoplasia. Your vet may order a full blood panel to rule out these diseases.
A thorough medical history and a history of the progression and first appearance of symptoms will be important in helping your vet diagnose Cerebellar Hypoplasia in your cat. One of the distinguishing features of Cerebellar Hypoplasia is that the symptoms appear immediately at birth and do not worsen or progress over time. It may be difficult to notice symptoms in very young kittens since all cats this age tend to be uncoordinated as they learn to walk, jump and explore. Noting the specific symptoms of your cat will help your veterinarian determine the severity of the condition. It will also be important to provide any available history on your cat's mother and her condition in utero, especially if it is know that she contracted feline panleukopenia virus while pregnant.
The definitive diagnostic tool for cerebellar hypoplasia will be a CT or MRI scan of your cat's brain, although a veterinarian very familiar with the condition may be able to diagnose without this test. In order to undergo these procedures, your cat will need to be sedated or anesthetized so that they remain still and quiet while detailed images are taken. This procedure is painless and noninvasive, although all sedation and anesthesia has some inherent risk.
Treatment of Cerebellar Hypoplasia in Cats
There is currently no known treatment to cure your cat of cerebellar hypoplasia. Many cats will learn to adapt to their loss of fine motor skills over time. In some cases, physical therapy may help teach your cat alternate skills that may increase mobility and quality of life.
Recovery of Cerebellar Hypoplasia in Cats
Cats with cerebellar hypoplasia have a good prognosis for quality and length of life. Since the condition is not progressive or fatal, symptoms will not worsen over time or affect the overall lifespan of your cat. Cats with cerebellar hypoplasia will live the same length of time as non-affected cats and have no other behavioral abnormalities or health issues as a result of the condition.
Owners of cats with cerebellar hypoplasia may wish to modify living conditions in order to accommodate their cat's level of activity and loss of motor skills. Sides on litter boxes can be raised to allow for additional support while using the restroom. Owners have also had good success with installing ramps to areas of the home that include stairs and with teaching affected cats to meow or signal when they want to be picked up or transported to the bed, couch or area of the house they may not be able to access, given their mobility. Cats with this condition should not be allowed outdoors.
While many shelters choose to euthanize cats that suffer from cerebellar hypoplasia, it is important to note that the disease is not a death sentence and affected cats can make excellent and loving companions for those willing to provide an appropriate level of physical support.
Cerebellar Hypoplasia Questions and Advice from Veterinary Professionals
Minino
Russian Blue
11 Years
0 found helpful
Has Symptoms
Cant walk and has to drag himself aaround
Cerebellar hypoplasia and can
walk small amaunts and has to drag himself around and I was reading that by exercising and how do you think I can help and what do you reccomend
Add a comment to Minino's experience
Was this experience helpful?
Chuni
Bengal
1 Year
0 found helpful
My cat eats normally and having no problems with daily life but sometime it disbalances while walking for 10/15 sec and then everything is alright again. This problem has strated 5/6 days ago and haplened thrice with an average gap of 1 day. Why is it happening?
Add a comment to Chuni's experience
Was this experience helpful?
Kairi
Calico
6 Months
0 found helpful
My daughter has a cat who all of a sudden began showering signs of CH at 4 months. She didn't notice the problem with walking until then. Is there something else that could cause these symptoms? The best days it's CH, but she was told by others that it can't be because it the symptoms started later than at birth... or were only noticed at 4 months. Any input would be great. She just wants answers
We have a cat with a similar situation. He appeared a normal kitten and at 6 month, he was in my lap, jerked up and froze for about 20 seconds, then jumped off and couldn't walk. The ER vet just called it a seizure. Our vet thought CH but he wasn't born with it. He is now 5 years old. He walks and runs funny, can't jump high. He gets around well enough to torment my female. His head does shake when smelling something. We also found out he has an extra set of ribs and extra vertebrae. He is also swayback. He has adjusted well. He walks slowly down the stairs, and pays close attention when he goes on the window shelf. He is adorable and happy and we just love him.
Add a comment to Kairi's experience
Was this experience helpful?
Hamlet
black mix
2 Weeks
-1 found helpful
Has Symptoms
Rolling. Hard time scooting.
<2 week old kittens rolling, not scooting. We lost 2 of original 4. 1 is worse than the other. 1 seems to go into a coma: breathing and heartbeat or normal, just cannot wake him. the worse one take a bottle better, more consistently. Sometimes have to tube feed.
Add a comment to Hamlet's experience
Was this experience helpful?
Weebles
tabby
17 Years
0 found helpful
Actually a cat from the Central Dakota Humane Society. She is a tabby female with dark green eyes and she is amazing. Would love to hold her but sadly they say she is too medically fragile (and I'm sacred I'll drop her. She was born in March 2002 (2 years before me) and I love her. While your there you can go and pet her and tell how Beautiful she is. During my (almost) 3 years of volunteering there I always see her last. She is the best
Add a comment to Weebles's experience
Was this experience helpful?
Dipper
Calico
14 Weeks
1 found helpful
My kitten is 14 weeks old and has been diagnosed with CH, I forgot to ask my local vet if him regularly sitting in a split will hurt him to vetting, do you know if it's something we should do physical therapy to help with?
Add a comment to Dipper's experience
Was this experience helpful?
Gulliver
Mixed breed
10 Weeks
0 found helpful
I have a 10 week old, mixed breed kitten, who, at the age of about 3 weeks suddenly flopped over and lost all coordination. He is one of four kittens in the litter. One passed away at 1 week, the other 2 are fine. It looks like one breed may have been either a Seal Point Siamese or a Himalayan. At first I thought my grandson's service dog stepped on him, but now I'm thinking he may have CH. He has difficulty walking, balancing and controlling his head. He does use the litter box by leaning against the sides but he has to eat lying down. I was wondering if an Assisi Loop would help him.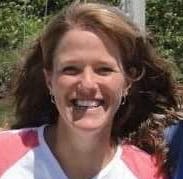 1611
Recommendations
Cats with cerebellar hypoplasia tend to compensate to that condition well and can live very normal lives as indoor cats. She just needs to have special care, but can have a relatively normal life.
Add a comment to Gulliver's experience
Was this experience helpful?
Mikey
Feral
4 Months
0 found helpful
Has Symptoms
Cant Get Up Her back legs hurt
My cat can not use her back legs, what
should I do? I first thought she got injuried, but her it hapoend the same with her sister, just not as severe. I think she has CH, but I do not k ow what should I do.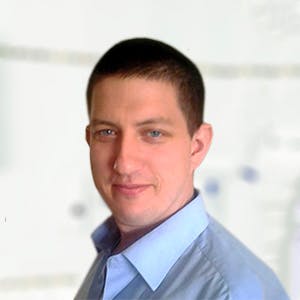 3320
Recommendations
Without examining Mikey, I cannot say what the specific underlying cause is, cerebellar hypoplasia is a possible cause; however other conditions like spinal trauma, nerve damage, blood clots among other causes may also lead to paralysis. You should have a Veterinarian examine Mikey to determine a cause, however I cannot give any assurance that function will return to the limbs. Regards Dr Callum Turner DVM
Add a comment to Mikey's experience
Was this experience helpful?
Dexter
SHORT HAIRED CAT
10 Months
1 found helpful
Hello,
My cat Dexter has mild CH. It used to be quite bad when he was younger (he used to fall down a lot) but now that he's almost 1 you couldn't tell he's got CH unless you pet him on the back, then he tends to fall.
My other cat goes out everyday and Dexter is starting to show a lot of interest in the outside, and I don't know how long we'll be able to keep him in. I'd like to buy him a harness so we can "walk" him in the garden but I'm worried he won't be able to walk with it. Have you got any experience about CH cat going outside one way or another?
Thank you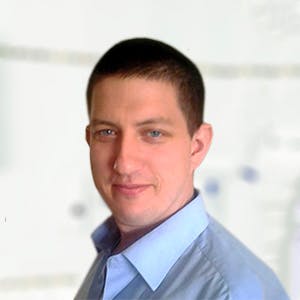 3320
Recommendations
The problem with cases of cerebellar hypoplasia is that each cat is affected differently depending on the severity of the condition; some cats are only mildly affected and lead perfectly normal lives whilst others may need to be euthanised. I cannot give a generalised opinion on Dexter as it is really a case by case basis, I would keep him indoors if you're concerned but if your other cat is going out it may be hard to do. Regards Dr Callum Turner DVM
Add a comment to Dexter's experience
Was this experience helpful?
Mable
tabby short haired
1 Year
0 found helpful
Has Symptoms
Picky eating habits,underweight
I have a 1 year old female with mild to moderate cerebellar hypoplasia and was wondering if there is any link between feline CH and either an inability to gain weight or develop muscle mass. When she first came to us she had worms (This was around 1 to 3 months) but was too young for any sort of deworming medication. Nowadays she is extremely picky about the environment she eats in and what she eats...and although we've made some much needed adjustments I still don't see any significant improvements when it comes to her weight gain. We have lots of animals so I wanted to get a confirmation before I take her to the vet for testing. Even when she eats it seems like she can only manage to consume small portions. It's seems to have gotten worse as she's aged. When she was a kitten she would eat a lot and seemingly not gain any weight. Now she is eating very little and while she isn't losing weight I don't think she is at a healthy weight for her size or age. I am aware that the causes could be mental and do have to note that she has some signs of OCD and anxiety.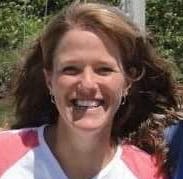 1611
Recommendations
Her weight problems may be related to her CH, but that isn't normal with that disease. Since you aren't sure what might be going on with her, I think that it would be best to have her examined by a veterinarian, as they can look for intestinal parasites, assess her general health, and recommend any dietary changes that she may benefit from. I hope that all goes well for her.
Add a comment to Mable's experience
Was this experience helpful?
cerebellum
Best Athenian Stray
1 Year
0 found helpful
Hello, good day.
I'm Dimitri contacting you from Athena, Hellas - Greece.
Without any intention to become bothering, i'd like you to read the following and also ask somethings, please:
I own a CH Cat, her name (Female) is Cerebellum. If we get the chance i'll send you pictures in the upcoming emails; cerebellum was born by a stray Cat around my neighbor who's well and fine doin' and around 3 and a half, years old now nearly. Had several births, 2 prior cerebellum, all kittens fine. gave births again and the fifth will be soon i estimate. cerebellum was the only one to survive out of total 5 kittens 1 year ago.. As said above, i do not have intention to bother but if possible, i'll look forward to further communication. The CAT is Severe level by veterinarian perspective and judgment. However, after all this full year and despite she's frankly speaking an ultimate add-on weight, please help stray out some things.
Should i start with giving a prescription to her?
She has sometimes epelepsia symptoms as well. She has superior level of understanding and communicating however, she naturally needs something to little bit boost her up. Is there anything that can be done?

thank you for your attention.
Siokas Dimitri
[email protected]
skype: dimiri_elser
cell: +306944181359

Thank you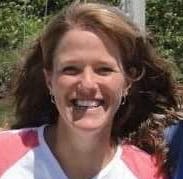 1611
Recommendations
If I understand your question, your cat was born with cerebellar hypoplasia, and has some proprioceptive and seizure problems. If that is the case, she may need medication to control her seizures, but there are no medications available to help with the lackof coordination that comes with this condition. You just need to keep her inside, and keep her safe so that she can't hurt herself. I hope that all goes well for her.
Add a comment to cerebellum's experience
Was this experience helpful?
Rosie( girl)and Logan(boy)
4 Weeks
0 found helpful
Has Symptoms
Wobbly when walking, not using back
We found 2 kittens outside in the snow about 2 weeks ago( They are very small kittens. I think they are about 2 weeks old. When they walk around they walk funny any often flop to the side and are shaky. Sometimes their bottoms look like it will flip over their head and they dont use their back legs properly. My roomate thinks that maybe they are just young and will outgrow it...I think it is Cerebellar Hypolasia. How can we know for sure without it costing an arm and a leg? We are on a fixed income. Thank you for your help!

Mariana Negron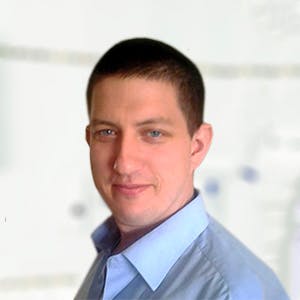 3320
Recommendations
A diagnosis of cerebellar hypoplasia is usually a presumptive diagnosis once other causes have been ruled out (infections, parasites, poisoning etc…), a definitive diagnosis is done with an MRI of the brain to look at the size of the cerebellum in relation to the size of the remainder of the brain and the size of the cat. Sometimes cats will gain better coordination as they age, but this would be something to monitor in the time being. Regards Dr Callum Turner DVM
Add a comment to Rosie( girl)and Logan(boy)'s experience
Was this experience helpful?
Mango
N/A, appears to be some kind of tabby cat
3 Years
0 found helpful
I would like to ask if it is possible for a cat to develop cerebellar hypoplasia later on in life. My cat has suddenly began being unable to walk regularly and sometimes falls over when trying to stand. I would like to know what may be the cause of this and if this may just be some kind of physical injury. He does not seem to have any apparent injury.
Thank you so much.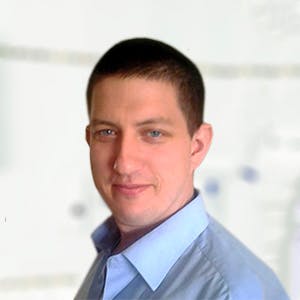 3320
Recommendations
Conditions like cerebellar hypoplasia are defects from birth which usually present before ten months of age, it is likely that there is another cause for Mango to be displaying symptoms of incoordination which may include head trauma, spinal injury, brain parasites, poisoning, infection, liver disease, kidney disease among other causes; without an examination of Mango it is difficult to determine an underlying cause for the symptoms, you should however visit your Veterinarian for an examination and possibly a blood test to be on the safe side. Regards Dr Callum Turner DVM
Add a comment to Mango's experience
Was this experience helpful?
Sora
Siamese
Three Years
0 found helpful
Has Symptoms
Stress; peeing outside the box
Good Afternoon,
I have a 3-yr old female cat with a mild case of cerebellar hypoplasia. She is fully functional, but has been peeing outside of the litter box under stress. I rescued her and her "normal" brother when they were 6 months old. I have since added another male who turned out to be extremely aggressive towards her and has attacked her & made her scream (no injuries) so I keep them separated. Now her brother tries to be domineering by bullying her a little bit. My question is would she be better off as a solo cat in a household where she gets undivided attention and doesn't always have to be on guard or is it detrimental to separate her from her brother? I did a trial run for only a couple of days at a woman's very quiet home and she seemed well adjusted and very content and in peace with undivided love but I don't know the mind of a cat). I know that the woman absolutely fell in love with her. Also, would her brother adjust ok without her? She is totally stressed in my home because of the aggressive male. I just want to do right by everyone. I'm having a really hard time with this since I love her so much as I do all of my cats, but there is too much tension right now. Any advice would be greatly appreciated! Thank you kindly!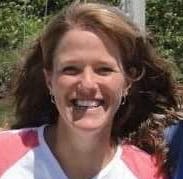 1611
Recommendations
Thank you for your email. If you have a home for her where she is content and the other person really enjoys her, that might be a better situation for her than being under attack and stressed. Cats are fairly solitary creatures, and tend to do just fine by themselves. I think her brother will be okay. Make sure that the person who will be adopting Sora understands her special needs, and that she can't go outside. If she continues to urinate outside of the litter box, it would be a good idea to have her seen by your veterinarian and make sure that she doesn't have any health problems that need to be taken care of. I hope that she does well.
Add a comment to Sora's experience
Was this experience helpful?