What is Colonic Ulcer?
While the condition is rare in cats, it's important to visit your veterinarian if your cat exhibits signs of colonic ulcer. If your cat refuses to eat, acts lethargic, or is suffering from diarrhea or other gastrointestinal distress, consult with your veterinarian immediately. 
Colonic ulcers are wounds in the lining of the colon, that often cause gastrointestinal distress. These ulcers involve the inflammation of histiocytes, which are large white blood cells residing in the cat's connective tissue. The cells are essential in keeping the cat's immune system functioning. 
Colonic Ulcer Average Cost
From 589 quotes ranging from $200 - $1,000
Symptoms of Colonic Ulcer in Cats
Gastrointestinal distress is a hallmark of colonic ulcer in cats, but other ailments may be present. Some of these symptoms include: 
Frequent defecation or urge to defecate
Bloody diarrhea with mucous 
Weight loss
Lethargy and general weakness
Anemia caused by chronic bleeding
Refusing to eat 
Fever
Vomiting with or without blood
Rapid heart rate
Top
Causes of Colonic Ulcer in Cats
The exact cause of colonic ulcer in cats is unknown. A cat that is suffering from gastrointestinal distress should be examined by a veterinarian, who can help determine the cause of the illness. Here are some risk factors for colonic ulcer: 
Stress
Gender (females are more likely to develop colonic ulcer than males)
Medications, such as aspirin
Tumors 
Kidney or liver failure
Top
Diagnosis of Colonic Ulcer in Cats
When you visit your veterinarian, he or she will rule out any other causes for the cat's gastrointestinal issues. Inform the veterinarian about how long these symptoms have occurred, and whether they are changing or intensifying. Your vet may ask questions about the frequency of the cat's bowel movements and whether or not blood was present.
Symptoms of colonic ulcer often overlap with those of other illnesses, so your veterinarian likely will utilize a differential diagnosis approach. This involves deeper analysis of the cat's outward symptoms, narrowing down the causes until a diagnosis is reached. 
Your veterinarian will determine whether the colonic ulcers are caused by infection, parasites, or allergies. The examination will also rule out other disorders, including cancer of the glands, colonic polyps, and irritable bowel syndrome. Fecal samples and bacterial cultures are used to check for pathogens in the cat's intestinal system. 
In many cases, your cat will require an endoscopy to examine the large intestine. This procedure involves a solid or flexible scope that is inserted into the rectum. Due to the invasiveness of the procedure, colon exams are typically administered under general anesthesia.
The endoscopy may reveal overt ulceration, thick areas of mucous, granulation tissue, or a shrinking of the intestine. Patchy red foci (known as pinpoint ulcerations) may also be found. 
Multiple specimens may need to be collected before a diagnosis is rendered. Following the endoscopy, your veterinarian will advise you on the cause of the colonic ulcers and the recommended treatment. 
Top
Treatment of Colonic Ulcer in Cats
After diagnosis of colonic ulcer, your veterinarian may hospitalize your cat if it is dehydrated from diarrhea and vomiting. Treatment will vary depending on the cause of the ulcer. If the ulcer is caused by tumors, they will be treated before the ulcer. Additional biopsies may be required if your veterinarian suspects cancer is present.
Colonic ulcers caused by medications are treated by a simple switch of your cat's prescription. Be sure to visit your veterinarian regularly to monitor your cat's progress with its new medication. 
Your veterinarian may prescribe anti-inflammatory drugs and antimicrobials to treat the ulcers. A change in diet also may be recommended, which typically involves incorporating fermentable fiber into the cat's meals. 
Top
Worried about the cost of Colonic Ulcer treatment?
Pet Insurance covers the cost of many common pet health conditions. Prepare for the unexpected by getting a quote from top pet insurance providers.
Recovery of Colonic Ulcer in Cats
Depending on the severity of the condition, your cat may require ongoing antibiotic therapy to combat the ulcers. Ultimately, the goal is to determine why the ulcer appeared and find ways to either control it or eliminate it altogether. Ongoing ulcer medication can help reduce stomach acidity and support ulcer healing. 
At-home treatment usually lasts from six to eight weeks and involves feeding the cat a bland diet. This could include a small serving of cottage cheese and rice, or chicken and rice. Your veterinarian also may recommend prescription food that meets your cat's dietary needs. 
Ulcers should be monitored regularly with endoscopy, ensuring that no other ulcer development has taken place. If the ulcers do not respond to medication, your veterinarian may recommend a biopsy of the small intestine. Cats suffering from colonic ulcers and benign stomach tumors typically have a good prognosis. However, ulcers associated with gastric carcinoma or kidney failure usually have a poor prognosis. 
Top
Colonic Ulcer Average Cost
From 589 quotes ranging from $200 - $1,000
Top
Colonic Ulcer Questions and Advice from Veterinary Professionals
Sednawy
Short-haired
11 Years
0 found helpful
0 found helpful
My cat diagnosed with colonic ulcer and vet said give him food that would not induce hard or too soft stool. I give him rice, chicken broth, bits of chicken and teaspoon on crushed dry food. Is that enough? What else? Boiled egg ok? Vet said no dairy products.
Jan. 19, 2018
Sednawy's Owner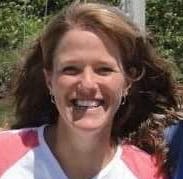 Dr. Michele K. DVM
0 Recommendations
Thank you for your email. Because I don't know the specific details of Sednawy's situation, I have a hard time offering food alternatives for you, unfortunately. The chicken/rice/crushed food mixture that you are giving him seems to have enough nutrition, and he may not need any additional ingredients if that produces a stool that doesn't exacerbate his condition. As far as adding any other ingredients, it would be best to contact your veterinarian and ask about specific foods, as they know his history and situation. I hope that he heals uneventfully.
Jan. 19, 2018
Was this experience helpful?
Colonic Ulcer Average Cost
From 589 quotes ranging from $200 - $1,000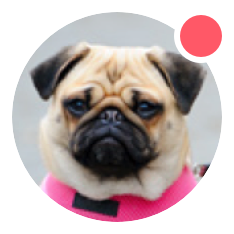 Need pet insurance?