What is Congestive Heart Failure?
Congestive heart failure in cats is a life-threatening condition that requires immediate medical treatment. Early detection may significantly increase the chance of survival. If a cat is displaying possible symptoms, a prompt veterinary consultation is warranted.
Congestive heart failure (CHF) is a condition that occurs when insufficient blood is circulated throughout the body, causing fluid to back up into the lungs. Failure can occur in either the right or left side of the heart, or in both sides. It is commonly caused by a thickening of the heart walls, also known as hypertrophic cardiomyopathy.
Symptoms of Congestive Heart Failure in Cats
Symptoms may develop slowly, making them easy to miss unless owners are vigilant. Affected cats may display one or more of the following symptoms:
Difficulty breathing
Rapid breathing
Weakness/lethargy
Increased heart rate
Decreased appetite
Hind limb paralysis
Unusual lung sounds
Pale or blue-tinted mucous membranes
Heart murmur
Enlarged liver
Abdominal distension
Collapse
Sudden death
Causes of Congestive Heart Failure in Cats
Congestive heart failure can affect cats of any age, breed, or gender. It occurs more often in cats that are middle-aged or older. There is also evidence that the Maine Coon breed may have a genetic predisposition. Common causes of CHF include:
Hypertrophic cardiomyopathy
Thyroid disorder
High blood pressure
Pericardial effusion (fluid surrounding the heart)
Anemia
Abnormal heart rhythm
Heart defects
Narrowing of aortic artery
Heartworm disease
Tumors
Pregnancy
Birth defects
Diagnosis of Congestive Heart Failure in Cats
The treating veterinarian will review the cat's full medical history. Owners should be prepared to discuss details regarding the onset and severity of symptoms and share any theories regarding any other possible causes. Since the condition is sometimes hereditary, any information that can be provided regarding the cat's family line will also be helpful.
A physical exam will be performed and standard lab tests will be ordered. These include a complete blood count (CBC), thyroid test, electrolyte panel, biochemical panel, urinalysis and heartworm test. Cats may also be tested for feline immunodeficiency virus (FIV) and feline leukemia (FeLV). Using a stethoscope, the vet will be able to note sounds of congestion which would indicate the presence of fluid in the lungs. Blood pressure will be measured and visual diagnosis may be made using chest X-rays, electrocardiogram (ECG) and/or echocardiogram.
Treatment of Congestive Heart Failure in Cats
Congestive heart failure caused by hyperthyroidism may be reversed once the thyroid condition has been successfully treated. In other cases, the treatment plan will be based on the severity of symptoms and the underlying cause of the condition:
Hospitalization
If symptoms are severe, particularly if the cat is having difficulty breathing or has extremely low blood pressure, hospitalization may be required. Oxygen therapy may be administered when there is fluid surrounding the heart or lungs, and the fluid may need to be drained. This will help to ease pressure on the heart, makes breathing easier. When fluid build-up has been removed, the heart is able to pump blood more efficiently. If fluid is present in the chest or abdomen, it may be removed using a technique called tapping.
Surgical Treatment
Surgery may be recommended to treat cases of congestive heart failure that are caused by a birth defect or a congenital or acquired heart valve disease. This treatment option is often expensive and requires a surgical specialist.
Symptom Management
In most cases, congestive heart failure it is not curable. Prescription medications can be used to control symptoms and improve the overall quality of life. Diuretics help to reduce fluid build-up, and vasodilators or ACE inhibitors ease the flow of blood through the body by dilating the blood vessels. Positive inotropes cause the heart to beat more forcefully, which increases the amount of blood that is pumped through the body. Prescription medications will likely need to be used for the remainder of the cat's life.
Recovery of Congestive Heart Failure in Cats
Cats that have been diagnosed with congestive heart failure will need frequent follow-up visits. During the appointments, it is likely that blood tests, radiographs, and echocardiograms will be performed in order to monitor the cat's heart health. It is important to attend all follow-up appointments as medication may need to be adjusted periodically.
A low-sodium diet that is balanced and highly nutritious will likely be recommended. There are many commercially-available cat foods that meet this requirement. Diet is very important to successful recovery, and no changes should be made without first checking with the veterinarian.
In some cases, the vet will recommend a moderate exercise plan intended to strengthen the heart while keeping blood pressure at a controlled rate. If the vet has not specifically recommended exercise then the cat should be kept calm and activity should be limited. When cats are unwilling to comply, owners may need to take preventative measures. Periodic cage rest may be necessary and it may be helpful to set up barriers to limit space available for running and jumping.
Congestive Heart Failure Questions and Advice from Veterinary Professionals
Shday
British short hair
15 Years
1 found helpful
Has Symptoms
Peeing outside litter box
My cat is almost 14 yrs 10 months old and two days ago we had to take him to the ER. The ER doctor suspected that he has CHF, and treated him accordingly. He responded to treatment well, and now is almost back to normal. However, we still have to take him to a cardiologist for follow up. My question are: if he is diagnosed with CHF, (1) How frequently does he have to have tests done? (2) What're the approximate costs per year for treating his condition?
My cat has had CHF since at least age 2 when I adopted him. We take him to the cardiologist every ~6 months. Each appointment is about $500 and his medicines now run about $100 a month. It's not an affordable disease. :(
Add a comment to Shday's experience
Was this experience helpful?
Bernie
tabby
6 Years
2 found helpful
Is there anything that can be done for Bernie. He's on medication right now but even with medication his life expectancy is 6 months - 1 year. Is there anything I can do to save him, any surgery no matter what cost.
please respond quickly
Hi there, one option to discuss with your vet is a prescription called Pimobendan/Vetmedin. Studies have shown it increases life span in cats with CHF by a year or more, but I'm sure it depends on the pet. I'm so sorry for you and Bernie.
My cat had a diagnosis at 3 years and is now 6. Been on pimobenden for over a year now. We just had a little scare but overall he has done well on Furosimide, Atenolol, Benazapril, pimobenden, and clopidodril. Dont give up hope please!
How much difficulty do you have administering all these meds. I dont know if I want the last months being me forcing him a few times a day and stress him. My cat was given 3-6 months. I chose the diruetic but will talk to the vet more extensively. At the time I was just overwhelmed with the diagnosis.
Use a pill gun like the Bullseye pill gun found on amazon.
Or I use the pill gun you can find in small dog section of petsmart.
They are basically the same type of pill gun.
Saved my hands.
Use a pill gun like the amazon Bullseye from Butler or the small dog pill gun at petsmart. they are pretty much the same pill gun.
Karen C, I understand your dilemma when giving your pet medication. My cat was diagnosed yesterday with CHF. I put his tablets in small pieces of chicken and he takes them this way. Much easier than putting them in his mouth. Push the tablet in the chicken and wrap it around the tablet. Or you could use cheese or fish. Judith
Vetmedin has helped our Bob. Greenies pill pockets work well for his other heart meds. The vetmedin is flavored so he eats it like a treat! No additional stress of force feeding pills!
Add a comment to Bernie's experience
Was this experience helpful?
Fiona
Domestic shorthair
12 Years
1 found helpful
Has Symptoms
elevated cardiopet probpn
My cat is a little over 12 years old now. 11 years ago, when I brought her in for her one year check up they spotted a murmur and I had and EKG done. She had mild enlargement of her heart. It was mentioned that we would keep an eye on it, but not to worry. For the past years the murmur has not gotten worse and she has been in excellent health-- she has been to the doctor every year for a checkup.

This past visit for her 12 year check up they saw found her cardiopet probpn at 1480 and recomended an EKG. Two vets at the clinic said that it did not have to be done right away, and an appointment for EKG was made for mid-December (about a month from now). In the past week since her appointment her purring has become more wheezy. She also has been disinterested in eating for the past few months unless she has a lot of encouragement (tail scratches while she's eating). Her restroom habits are the same and no abnormal vomiting.

The wheezing purrs coupled with the extremely high BPN numbers are my concern. Do I need to find a different vet to do an EKG faster? Or, is there something I can do in the meantime to help prevent anything catastrophic (no pun intended), such as aspirin therapy?
I would definitely see another vet if possible. My 15 year old cat was diagnosed with HCM in July and had / has many of the same symptoms. His condition was due to hyperthyroidism. When I took him to the vet (a cat specialist) they immediately sent me to an emergency clinic. He was in cardiac arrest, his gums were blue, and he needed to be put into an oxygen cage. Don't wait.
Is there a followup to fiona? My cat just went thru radiation for thyroid. His blood showed heart enzymes at 1000. I see fionas was higher. Just looking for more info and hoping all is well with fiona.
Our cat was just diagnosed early this morning... rushed him to ER. He was declining fast last night, but they rushed him to an oxygen tank and gave him lasix and 2 heart meds... his condition worsened earlier this morning, but hubby and I cannot give up on our baby... Vet told us that the medications were not working fast enough and he was declining faster than meds could help... putting him down was recommended, but we couldn't do that after only being on meds for less than 3 hours... update for this afternoon..... he is breathing a little better ( still in oxygen tank). Moving around a little bit more and tried to eat, it was very little but better than he was last night, Head butted , a little, one of the Techs there ... so that is improvement in my eyes compared to last night... I'm sure he will be hospitalized for a few days, and I'm praying this treatment/therapy will help him so he can come back home to us and all his siblings
Add a comment to Fiona's experience
Was this experience helpful?
Plati-puss
Devon Rex
8 Months
0 found helpful
My cat had diarrhea starting 4 days ago. I took him to the vet yesterday and was given antibiotics to stop the diarrhea. I gave him the medicine that morning but he stopped eating and became very lethargic. I took him to the animal hospital today and they diagnosed him with bradycardia and slight anemia but all the other tests came back normal so they don't know what is going on. They sent us home with medicine to enhance his appetite and recommended seeing a cardiologist but can't get us an appointment until 10 days from now. He still hasn't eaten anything is breathing very rapidly and seems uncomfortable anytime he moves. I am worried about him but don't know whether I should take him back to the animal hospital since they can't figure out what is wrong with him.
Add a comment to Plati-puss's experience
Was this experience helpful?
Jenny
short hair
15 Years
2 found helpful
Has Symptoms
Lethargy, murmur, not eating
Lethargy, murmur, not eating/drinking
Took her to the vet, had 45ml tapped out of chest. She was found to have a murmur and they were pretty certain it is chf. They prescribed her a diuretic but she hasn't been consuming any food or water since she's been home(2 days) . so we brought her back to vet and they gave her some fluids and told us to continue with diuretic. My question is, should they have also added some chf medication as well? Im pretty sure they gave her some at the er when we were referred there and they were helpful. Also should i force feed her?
I'm not sure I understand your question as the diuretic is a chf medication. Another medication that is usually prescribed is Vetmedin. This allows the heart to pump more efficiently. In most cases this med has been shown to greatly increase life expectancy.

Sounds like your vet still needs to get to the bottom as to why the fluid in the lungs. Perhaps an x-ray could help to find out if the heart or the heart muscle is enlarged such as with HCM. That's how my little guy was diagnosed.

As for the force feeding, I haven't found that helpful as it's usually more distressing. What I've done instead is buy a few different calorie boosters. Carnivore Care is good. I've also added wet food to my cats diet. I offer the dry still 24/7, and wet food as often as 4-5 times per day. When a cat is full of fluid they don't feel like eating, and when they do it's very hard work so they don't eat for very long until they get too tired or can't breathe well enough.

My vet said the 3 most important things we can do is give meds, as much calories as possible, and reduce any stress.

Hope this helps.
Add a comment to Jenny's experience
Was this experience helpful?
Todd
Cat , white
14 Years
0 found helpful
Stomach got huge,I thought he was eating to much, this went on for a few weeks and I was checking the litter box and noticed that he wasn't pooping, took him to the vet and they gave him a ennama . Brought him home and over the weekend he still wasn't pooping called the vet and suggested an x ray she doesn't have a x ray machine, so I called a few other vets until one of them could get me in, they did a x ray and said that the fluid in the stomach area was to much and they couldn't see anything. I asked if they could drain him and they did a little bit, 270 bucks that day and no answers brought him back for the next 2 days for draining, the next week I had them do a blood test and draining 190 bucks. Still no answers, now this is the third week brought him in Monday and Wednesday for draining, they did put him on vitamed for heart disease but when he was on it he got worse he acted out of it . So I quit giving him the pills. Now after the last draining he sleeps all the time and just seems week. He is my little buddy and I want to do what I can for him but I don't know were to turn
Add a comment to Todd's experience
Was this experience helpful?
Calvin
house cat
13 Years
0 found helpful
Has Symptoms
Breathing hard, bad breath.
I have a cat that is 13 years old. He is overweight but healthy. He is breathing heavy and pants at times. Today especially he is just exhausted but still eating and swiping at me with his paw to get his kitty treats. I suspect it is heart failure given his age. He does not like to leave our house and is a big baby even though he is 13. Riding in a car is traumatic for him so I am hesitating taking him to a vet if they are simply telling me that there is nothing that can be done. I do know that if he had to stay in a vet hospital it would be traumatizing to him.

Our previous cat died at the age of 15 with similar symptoms that began one day and he died that evening.
Add a comment to Calvin's experience
Was this experience helpful?
Bella
Siamese mix
9 Years
0 found helpful
My cat Bella was the most fun playful animal a man could ask for besides a dog lol. She was always there to meet me at the door loved to sleep with me at night and loved everything about life until this took her. She was 9
So sorry for your loss of Bella. I lost my Sweetie cat today, had him for 16 years. He was my little buddy. It was so sudden (CHF) and unexpected. I understand your pain :(
Add a comment to Bella's experience
Was this experience helpful?
Milo
Orange tabby
6 Years
0 found helpful
My cat was diagnosed with a benign light heart murmur when he was 4.5 years old but otherwise clean bill of health. The vet told me not to worry and didn't do any tests. Four evenings ago, Milo came up to bed as usual within minutes of us playing after I heard what I thought was a hairball (later learned it was a cough). I noticed he had very labored breathing. Open mouth panting and salivating excessively. This was coupled with extreme rattling and wheezing noises. He then laid his head down and lost control of his bladder so I rushed him to emergency vet. They gave him lasix and put him in oxygen chamber. Told me he was in severe respiratory distress from fluid buildup in lungs due to CHF. Of my options, I chose to leave him for observation overnight. When I went back to see him he had vomited a large pile of undigested food and appeared to be choking on top of being unable to breathe. I was so horrified I chose to put him to sleep immediately. Did I make the right decision? Why didn't the vet give me the option to drain the fluid from his lungs? Why didn't they immediately intibate him? Why did this come on so suddenly? 1.5 hours passed from his respiratory distress symptoms to his death. Im suffering immense grief and I'm struggling with understanding how and why this happened. He was always a loud purrer and within the last year his purrs became raspy/wheezy and he coughed every now and then. Where these signs of CHF?
I'm sorry for your lost. It is very sad to lose a pet you love the most. The doctor should of given you other options other than. Putting him down, from the sound of it. Those were the sign of CHF. The doctor should of offer you medication to treat your cat's CHF. Putting him down should of been the last resort, if treatments doesn't work. However, it's really up to you, it's not cheap for all the medic treatment that is require when it comes to CHF.
Add a comment to Milo's experience
Was this experience helpful?
Gracie
domestic short hair/Tortie
12 Years
0 found helpful
12 year old cat recently diagnosed with CHF. Slight heart murmur detected about a year and a half ago. Seemingly she was fine up until this point. She has been on thyroid meds for about 1.5 years. She is EXTREMELY anxious about going to the vets. During the visit i indicated that she seemed to be breathing more rapidly while at rest. She has a return visit to vet for following up testing and while there went into respiratory distress. All the requisite test were performed and she was diagnosed with CHF.about 5 days she began marking (peeing) on new items pajamas, throw rug, etc. we currently use feliaway diffusers. We use anti icky poo to clean areas and launder marked items. Don't know what to do. She takes banazapril, furosemide, plavix, pimobendan and thyroid meds.
Add a comment to Gracie's experience
Was this experience helpful?
Ziggy
tabby
15 Years
1 found helpful
Has Symptoms
Blue Tongue scared meowing
Blue Tongue scared meowing weak
My cat had a scary experience on Saturday. He was curled up in bed when he started meowing very scared and then he tried to get up and fell over. We rushed him to the vet for lasix, X-rays and oxygen.

Once he was stable, they sent us home with a prescription for lasix (2 ml, 3 times a day). He's been better but not normal. Yesterday, I called the vet and he said the radiologist believed it's early cardiomyopathy (atrial?). He backed off the meds, 2 ml twice a day and told me to call them on Thursday.

He's laying around, but not hiding. He's eating and drinking and using the box (smaller than usual, though).

They should be getting his blood work (we went to a different vet) and is going to look at next steps. I guess I am just wondering what else I should do?

Thanks!
Add a comment to Ziggy's experience
Was this experience helpful?
Domino
Domestic shorthair
5 Years
1 found helpful
Has Symptoms
irregular chest movements
Two days ago, my cat and I moved to a new town. Obviously, he was nervous and stressed about his new surroundings, but I knew something was off that night when he still hadn't calmed down. By morning, he was struggling to breathe - his nostrils would flare and he had to breathe through his mouth. He stayed in two positions: either sitting up with his head extended or laying down on his side, he struggled in both positions to take a full breath. A few hours later, I arrived home to find him drooling just a little, still struggling to breathe, and occasionally meowing at me. I was still hoping against hope that it was just stress and he just needed to calm down, but this hope was shattered when he refused to eat wet food (his favorite). I immediately took him to the vet. The vet immediately knew what was wrong and the x-rays confirmed it - my cat had CHF; his heart was twice the size of a normal cat and he had fluid in and around his lungs which prevented him from breathing. 15 minutes after I arrived at the vet, the doctor put my cat to sleep. Unfortunately, there was nothing anyone could do to save him because this is a condition he had all his life, unbeknownst to me, and had manifested critically that day. If your cat is having trouble breathing, do not hesitate to take them into the vet; my experience was the worst case scenario, but perhaps you could save your cat some suffering by taking them in as soon as you notice the symptoms of CHF or any illness which would prevent them from breathing normally.
My cat was 10 I just put a post on here. Mine suffered the same weight gain in a week which looked like fat and came on sudden collapsed and had to put to sleep for same reasons. The shock of it all with the devastation is awful. RIP cats
Add a comment to Domino's experience
Was this experience helpful?
Cali
mixed
17 Years
2 found helpful
I had faithfully taken Cali to the Vet yearly for a check up and shots. She was a long hair cat and during the last 5 years I have either shaved her or taken her to a groomer regularly because she couldn't keep herself clean. This past winter had been extremely difficult for her physically so I put a puppy pad in front of her litter box and a step stool in front of the recliner so she could access it. Last Thursday (today is Sunday) I had noticed some rapid breathing and then by Friday little urine output and the breathing more labored. She still ate though. I was lucky to get her into the vet at 8am Sat. morning because they had a cancellation. The vet did blood work and a chest xray. I honestly thought I was just taking her in and some antibiotics would fix her up. Since the blood work was good and her chest xray showed that the lungs were filled with very little breathing space plus the vet withdrew some pink fluid, the vet diagnosed her with end stage CHF. As difficult as it was, and heroic costly treatment would not extend her life much or make it quality, I made the decision that it was time to say goodbye. It saddens me because somehow I knew this winter would be her last, but I had hope she would have the opportunity to die peacefully while laying in the warm sun this summer.
So sorry, I just had to make the same decision. My 19 year old kitty was having problems breathing. Started with a weird loud purr, then hard to breathe while purring...then hard to breathe period. Also nausea, lack of appetite. Anti nausea meds perked her up a little, but only covered the disease......The vet gave me the hard cold truth, probably heart disease/failure....No need to torture her anymore...etc......I am sooooo sad....Put her to sleep just a few days ago.....I miss my kitty.....Not fair.
Add a comment to Cali's experience
Was this experience helpful?
Luna
mixed
6 Years
0 found helpful
Our cat Luna was acting very strange a couple days ago. Meowing and breathing rapidly. We did some quick research and made the decision to take her an emergency vet. She was treated for asthma and we were told to watch her like a hawk. She had a rough night and by the next morning her breathing was still very rapid (over 100 breathes a minute!) we then rushed her back to the ER vet and they noticed her heart was showing some issues. She was placed in an oxygen tank and hooked up to an IV for the night until we could take her to a cardiologist the next morning. The cardiologist performed an ultrasound and found that she has mild heart disease. They also suspected she threw a blood clot to her right front leg which caused the sudden episode of pain and rapid breathing. She was prescribed an anti-coagulant clopidogrol and sent home. Her breathing is much much better and she is finally eating. However it's now been 48hours after her ultrasound and she is still not walking right. While her right front leg is still understandably disabled she is now having issues with her right back leg. She's also having a hard time staying upright and is very wobbly. Wondering if anyone else's cat has had similar symptoms post diagnosis and treatment.
Add a comment to Luna's experience
Was this experience helpful?
Max
Burmese
14 Years
0 found helpful
My sweet Max (Burmese,13.5 y/o neutered male) has been diagnosed with restrictive cardiomyopathy and a leaky mitral valve. He's being treated by an amazing cardiologist at University of Pennsylvania Ryan Veterinary Hospital named Eva Larouche-Lebel. He was diagnosed in July 2019, following two ER visits and two hospitalizations. We started out at a non-teaching/academic hospital due to needing to be seen ASAP, but quickly transferred his care to Penn Vet. He has been doing well, but we had a minor set back a few days ago, which required an increase in his diuretics. Fortunately, we noticed his labored breathing before things got worse and were able to avoid another hospitalization. This as well as all other symptoms from before have resolved with his meds and a change to a "heart healthy" diet that is low in sodium. Max takes Furosemide, Pimobendan, Clopidogrel, Benazepril, and Spironolactone. If you are anywhere near Philadelphia, I HIGHLY recommend Dr. Larouche-Lebel and her team!
Add a comment to Max's experience
Was this experience helpful?
Toby
None
10 Years
0 found helpful
My cat has been drinking excessively for about two weeks. Eating very well and going to the toilet as normal. In the past 10 days or so breathing has been more rapid and stomach slightly distended. In the vet today they aspirated some fluid in the abdomen and he is on a drip to help expel the rest of the excess fluid. I am picking him up tomorrow. I have been told it is heart failure but nowhere can I find the correlation between that and the excessive drinking. I am so worried he won't live long
Add a comment to Toby's experience
Was this experience helpful?
Mouse
Grey long haired
13 Years
0 found helpful
Has Symptoms
Rapid breathing and more sleep
Started breathing rapid Wednesday night. Still eating and normal urinary and bowel body functions. Her sleeping has increased. Took her to em vet. Thursday night. Did X-ray, showed CHF. She is on oxygen and getting fluid out of lungs. Said she will be on heart med. Vet called this morning(Friday) , said she is alert but still has rapid respiratory rate. Keeping her on oxygen till breathing rate goes down. I'm sick to my stomach over this! Does it sound like everything is being done for her that can be done? Waiting for next report at 8p from vet.
Add a comment to Mouse's experience
Was this experience helpful?
Eevee
Norwegian Forest
6 Months
2 found helpful
My cat is having difficulties in breathing and have been fast breathing lately I took her to the vet many times and the doctor told me to give her salbitamol twice a which is a cure for bronchitis or asthma
I think he misdiagnosed her because she's only getting worse
I really need help and I don't know what to do.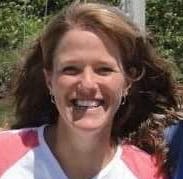 1611
Recommendations
Thank you for your email. I'm not sure how long your cat has been having this problem, but if inhaled steroids aren't helping with her condition, you may wish to seek a second opinion, or ask your veterinarian what other testing might be needed to determine the cause for her breathing problems. She is a very young cat, and possible reasons for her problems might be a bacterial or fungal infection, an anatomic abnormality, or a heart condition. If x-rays have not been taken, that would be a good next step. I hope that she recovers well.
Add a comment to Eevee's experience
Was this experience helpful?
Kulio
Cheetoh
8 Years
0 found helpful
My cat was having trouble breathing and wasn't moving much. I took him into the Vet and he was diagnosed with CHF and they removed 200 ml of pink fluid from his chest by tapping and gave him oxygen. He was sent home later that day, with several meds, including a diuretic and heart meds.

The thing is he ate a little when he got home but since then he does not touch his food. He drinks water and urinates but no food and no poop. It's been two days now and I'm worried about the no food.

I just brought him to a new vet and they said either to take him to a 24-Hour facility and put him on IV fluids or to give him an appetite stimulant. We opted for the second one and are waiting to start with that.

I read an article that sometimes it takes cats 2-5 days to eat post CHF and draining procedures. Is this accurate?

Also it's so hard to give him meds using this whole syringe thing. He struggles and strain so like crazy and also he hates hospitals. So am trying not to put him in if I don't have to because he really doesn't do well with all that.

Please let me know any guidance or thoughts. Thank you.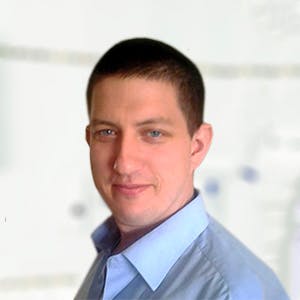 3320
Recommendations
Each cat is different, however some loss of appetite may occur and some cats do not regain their appetite at all and require force feeding; in these cases supportive care and management of the heart failure is needed to improve heart function and to remove fluid. There is nothing I can recommend without examining Kulio first. Regards Dr Callum Turner DVM
Add a comment to Kulio's experience
Was this experience helpful?
Rufus
short hair
4 Months
0 found helpful
Has Symptoms
heavy breathing with open mouth
My 4 month old kitten went into cardiac distress. I took him to emergency vereinary care, he said that the kitten likely wouldn't have made it through the night so he didn't feel like testing would be of any help. He suggested euthanization. I even said I was willing to surrender to surrender the kitten just so he could get the care that he needs...did I do the wrong thing by euthanizing him? Do you think he said all of this because he knew I was short on money? He wanted a $220 deposit before starting.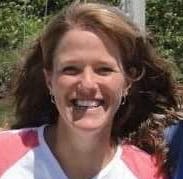 1611
Recommendations
I don't think that the emergency veterinarian suggested euthanasia for Rufus because of funds - we don't recommend that option unless we think that the chance of recovery is very poor. From your description, Rufus was probably going into heart failure and would not have survived, and this option was kinder. I am sorry for your loss.
Do you think it might have helped if I sought treatment sooner? The vet said that if they are born with it, it's hard to gage a survival rate...I just want to know for peace of mind that I did the right thing and that there were no other options I could have taken sooner
Add a comment to Rufus's experience
Was this experience helpful?
Spencer
Tuxedo
11 Years
0 found helpful
Has Symptoms
Paralysis belly distension
Hello...we fesperately love our cat spencer but we are also very poor so far this week my kind vet has only charged 400 ...but im afraid after two doctors 4 prescriptions and an xray we havent done all we could medication wise...the first doctor was way off thinking he had respiratory infection...he didnt improve ...after two more days his back legs went out...new (head ) vet diagnosed thrombosis from a clot and possible heart failure...but after xray he said his heart looked good and he found a fused disc in his lower spine...he gave me steroids in hopes that it was not thrombosis nut a slipped disc...first day he improved...could walk but with a severe swaying limp...but today hes obviously declining again...so i think its heart failure/clot after all...my big worry is that his belly is very distended...and he has diarreah...ihe vet did not run blood tests ... Am worried the vet should have given him diaretics to ease the pressure and given blood tests...i have follow up tuesday should i bring him in sooner...what other meds can be given for heart/thrombosis to make him more comfortable and aviod premature death? Thank you - jennifer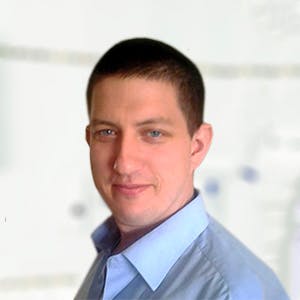 3320
Recommendations
These cases are difficult because without certain tests (blood tests and possibly echocardiogram) it is difficult to make a specific diagnosis; treatment would depend on the underlying cause and if the abdomen is filling with fluid it may be an indicator of heart failure and diuretics may be indicated, but if it is heart failure other medication would also need to be prescribed to manage the condition. Without examining Spencer I cannot say what the specific cause is, but if you're having financial difficulty you should try to reach out to a charity for assistance. Regards Dr Callum Turner DVM www.dogingtonpost.com/need-help-with-vet-bills-or-pet-food-there-are-resources-available/
Add a comment to Spencer's experience
Was this experience helpful?
Bosco
American Shorthair
16 Years
0 found helpful
My 16 yo cat has CHF following surgery for abdominal liposarcoma. The cancer came right back. She also has a mass in one lung, and has had surgery for breast cancer in the past. The lung mass has rapidly grown after a relatively long period of observation. The liposarcoma made it's appearance quickly and she started having edema shortly thereafter.

She is now on lasix twice a day. She can't hardly take a few sips of water without getting strangled. She eats in very small amounts. Seems as if she may have lost some of her sense of smell. She goes to her litter box or to her water bowl and back to her cubby hole to hide. I've simplified it for her. Until the last two days she has not wanted anything to do with me. Ive raised her from a bottle. I attributed this to her hating the fact that I have been giving her her meds. Now she's wanting to be held and rubbed, she's accustomed to alot of attention from me, but if she starts to purr she can't stop due to the fluid in her airway. So now, she leans in for a rub and by the second stroke when she starts to purr she pulls away, turns her back.

We're planning to euthanize today. And it's killing me. And I can't comfort her in the one way I know that we both need. Is there anything else I can do to make her more comfortable in these last hours? Positions that could make her more comfortable? Should I try elevating one end of her bed and see if she will try it, since she has such difficulty getting comfortable? Is there anything? Am I making the right choice? I know both cancers are aggressive and have chosen to not pursue chemo due to the distance of travel, and the fact she is a high anxiety cat, and the research on these two types of cancers. Not to mention the lung. Now with the fluid she has no quality of life.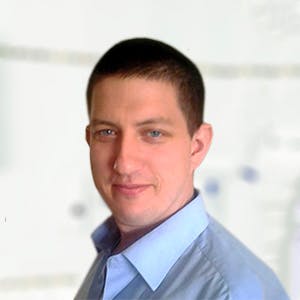 3320
Recommendations
Based on your description, it sounds like you're making the right decision; it is never easy saying goodbye to a loved one and it is made more difficult with the short snuggle time you have left. There is no specific position, it is just a case of letting Bosco find her own comfortable place; she has a lot going on and trying to position her or try one way over another would only add unnecessary stress for the both of you and I'm sure you don't want your last 24 hours to be just a fight to position her for mild improvement in breathing. Regards Dr Callum Turner DVM
Add a comment to Bosco's experience
Was this experience helpful?
Kuzya
tabby
8 Years
0 found helpful
Just yesterday, I had to euthanize my cat because he had CHF. It was a genetic cause for his disease sadly, and the veterinarian had said that at the stage of CHF, surgery couldn't fix it or help him. Only either euthanization or spending thousands of dollars on medications that would only partially lessen his symptoms, and lengthen his life for six months.
After researching this disease, and finding out that surgery was an option, I was wondering if surgery could have actually cured his CHF.
Also, with genetic CHF, are there certain things that could have triggered the disease in him? Perhaps sudden lack of excersize? Or something that could have really stressed him out?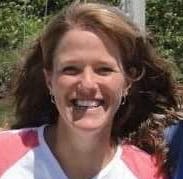 1611
Recommendations
I am very sorry about Kuyza, that is very difficult. There really aren't any surgical options for CHF. If he had a genetic condition that affected hi as a kitten, there may have been a surgery available at that time, before the damage to his heart was done, but once he was in heart failure, the only options for him would have been medications, multiple times a day, and that would have only prolonged his life for a while. You most likely made the best decision for him, as hard as it was.
Add a comment to Kuzya's experience
Was this experience helpful?
Casper
Half Persian
3 Years
0 found helpful
My cat died yesterday suddenly she was perfectly healthy and was pregnant was about to deliver her babies in few days. She went outside and we found her dead. She had bite mark on her body but It didn't seem to be the cause of death. I want to know the cause of her death. Her eyes were partly open her mouth was open n her tongue was hanging out of her mouth. She was 3 year n 3 months old. She became pregnant for the 4th time n there was very little gap between her 3rd and 4th pregnancy. When we found her dead she was sitting in her normal position infront of the door. Her babies died too with her.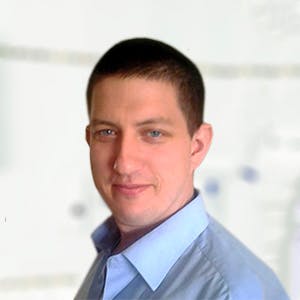 3320
Recommendations
Whilst I understand that this is a distressing time for you but I cannot determine a cause of death without performing a necropsy, if you're looking for answers for the cause of Casper's death you should ask your Veterinarian for a necropsy. Possible causes may include pregnancy complications, infections, trauma, congenital disorders, poisoning among many other possible causes. Regards Dr Callum Turner DVM
Add a comment to Casper's experience
Was this experience helpful?
Patsy
short hair
11 Years
-2 found helpful
My cat is 11 years old, and was diagnosed with myocardial hypertrophy four and a half years ago. The cardiologist said he would rate the progression as moderate based on the ekg and xray. I decided against further treatment at the time, owing to my lack of funds, and we've had a good 4, asymptomatic years together.

About 2 to 3 weeks ago I thought I noticed that her breathing pattern had started to change (sudden, jerky breaths) and I thought perhaps she was a little more lethargic. Over the last two or three days I can definitely hear a rattle-y wheeze when she breathes and her lethargy has increased. She is still eating, drinking, grooming, and asks to go outside. It seems clear to me she has some pulmonary edema and is at some early to middle stage of CHF, possibly rapidly progressing. I'm not interested in putting her through rounds of X-rays and EKGs and blood work and IVs for the rest of her life. But I would also like to be humane and do the best I can to make the rest of her life as long and pain free as possible without the luxury of those tests and treatments. Or at the least, have an informed sense of when she's in too much pain or discomfort to let her continue on like this. Can anyone help me?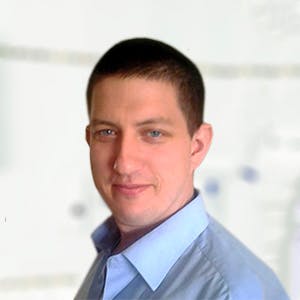 3320
Recommendations
If you're noticing a sudden change in Patsy's condition and health is declining you should visit your Veterinarian for an examination as it is very difficult to give specific advice about cases like this without personally examining a patient first. Also, there may be some medical management options like diuretics which may make her more comfortable but you would need to discuss this with a Veterinarian in person. Regards Dr Callum Turner DVM
Add a comment to Patsy's experience
Was this experience helpful?
Mookie
ESH
7 Years
0 found helpful
Has Symptoms
lethargic, not eating much,
How long will my cat live with CHF? I am having a very hard time getting him to take the meds. I have tried pill form, which has been a battle. I recently got liquid form from the compounding Pharm. At first he would eat it in his food. But, after about 2-3 days, he just walks away from it. He's definitely not getting a full dose of meds everyday.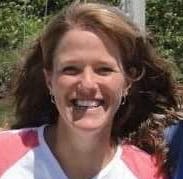 1611
Recommendations
How Mookie will do with his heart condition completely depends on what stage he is in and how severe his heart failure is. I'm not sure what medications he is on, but some of the medications are probably better than none. it would be best to call your veterinarian to see what to expect if he does not take his medications, as you do not want Mookie to suffer.
Add a comment to Mookie's experience
Was this experience helpful?
B
American Short Hair
4 Years
0 found helpful
My cat had diarrhea this past Monday and has barely ate food. We took him to the vet and they sent him home with "weight management" food by scientific diet and some probiotic to feed him for the next two days. Since last night he has been very lethargic, not eating drinking a lot of water. Today he was limp like a rag doll so I took him to the er and we found out he has hcm/ congestive heart failure. What are his success rate?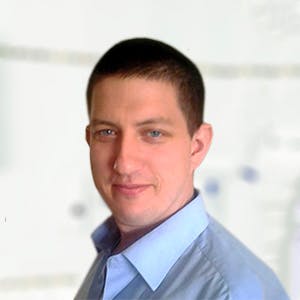 3320
Recommendations
It is very difficult to determine prognosis since the severity of the condition, the severity of the symptoms, response to treatment among other factors will ultimately determine the prognosis. You should follow up from the emergency visit with a visit to your regular Veterinarian who will be able to give you an idea of what to expect. Regards Dr Callum Turner DVM
Add a comment to B's experience
Was this experience helpful?
Simon
dsh
7 Years
0 found helpful
I have been planning to move from NYC to California with my two cats. To my surprise, Simon was diagnosed with myocardial disease 6 months ago--he had no symptoms. He started taking enalapril, pimobendan, and Plavix. (He does not have CHF.)

He had his second EKG last week, and the vet said one of the chambers of his heart had actually gotten smaller. The report mentions systolic and diastolic dysfunction, mild concentric left ventricular hypertropy, mild atrial dilation, and dynamic right ventricular outflow tract gradient (benign). He has no cardiac related symptoms.


My question is about travel with him. I do not want to put him in danger by putting him on a plane. We live in a quiet apartment, and the cats spend only about 15 minutes in their carriers on the way to and from the vet. No other travel. Could being confined, the noise of the airport, the long flight, etc., stress him out so much that he goes into CHF? Would it help to start taking them on long car trips so they get used to being confined to their carriers and being in motion?

I have been wanting to move for years, but I simply could not go if it would be a significant threat to Simon.

I know this sounds crazy, but if I could hire my vet to come on the flight with us--with whatever medications would be appropriate--would that be helpful? (I've known my vet for a very long time, he has family in California, and this is really not as crazy as it sounds.)

I know there are no guarantees, but I would appreciate any insights you might have. This is a tough decision.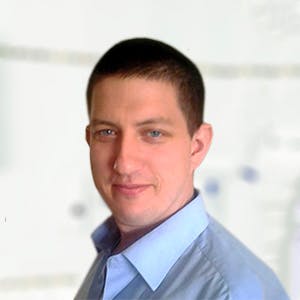 3320
Recommendations
You should discuss Simon's condition and your plans with your Veterinarian, since I haven't personally examined Simon I cannot clear him as being fit to travel by air; care must be taken to determine the travel conditions of the airline you plan on travelling with as some airlines allow pets (cats and small dogs) in the cabin while others put them in the cargo hold. Regards Dr Callum Turner DVM
Talk to your vet about giving simon medication to help him sleep the entire way -although I'm not sure it would last for a 6 hour flight plus airport time. American Airlines lets you fly with your cat on board for a fee. When you do this you reserve one of the only 3 allowable pet spots the plane. It seems when we flew other airlines couldn't guarantee a spot. It is very stressful for the cat to fly. We've done it twice and the second time with knocking them out which was much better (but they were healthy too.) Good luck.
Add a comment to Simon's experience
Was this experience helpful?
Sophia
American Shorthair
14 Years
0 found helpful
My calico kitty is in ER & Oxygen ICU, had 240mL fluid drained and it is milky, not clear. She has NO other symptoms other than she was not breathing right (sides sucking way in and then a very THUMP like blowing out of her abdominal cavity) so I took her in. She does take meds for high blood pressure (Amlodepine) but otherwise she is active, eats well, and basically happy. She is borderline HyperT but not enough to medicate. Kidney values are "good". She is 14 yo. Why would fluid be milky and will fluid keep filling up in her chest? I do not want her to repeat this traumatizing event.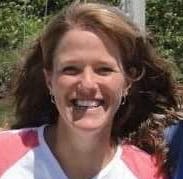 1611
Recommendations
Sophia has some complicated health problems, and without knowing more about her, I have a hard time commenting on the fluid that was removed from her chest. Since she was seen by the ER vetererinians, it would be best to ask them what might be going on, and how to prevent it from happening, if that is possible. Depending on the cause, you may not be able to prevent it, but may be able to control it.
Add a comment to Sophia's experience
Was this experience helpful?
Peach
Domestic long hair
10 Years
0 found helpful
My male cat Peach was diagnosed with congestive heart failure yesterday. After spending $350 at vet for x-ray and for the fluid to be taken out seemed to be doing much better. When I got home I mistakenly crushed his salix in his food which made him puke it up and then a horrendous sound came out of his mouth everytime he breathed. Then he made this noise twice in a row that I had never heard from him before which freaked me right out which made me go straight to emergency, another $250 spent there for him to get oxygen a injection of salix and an injection of anti vomit medication because he had also vomited at the emergency. They also put the ultra sound on him for less than 2 seconds which they said they saw that his atrium was enlarged so they were pretty sure it WAS chf but should follow up with a cardiologist. I have been out of work for a month after torn mcl and am out of funds, I was out of funds before these expensive vet visits. Can a cardiologist actually be able to give my kitty a longer life with these diagnostics? We're really not even sure of age because he showed up at our doorstep one day and claimed our house to be his as well. He could be older than what we think. He has been doing SO much better than when we brought him home from emergency. First night he wouldn't leave the water dish. Since he's been coming around for pets and fresh air saw him eat SOME dry food not as much as usual. Another question can salix make them less hungry? Thanks for listening and I hope you can answer both of my questions.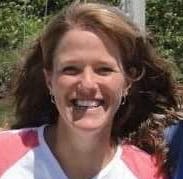 1611
Recommendations
I'm sorry that Peach is having this problem. If you are unable to afford an appointment with a cardiologist, there are some common medications that he can be on to improve his heart function and give him a chance - whether he responds to them will just take time to find out. Salix won't make them less hungry, no, but CHF will, as they don't feel good when they are having problems breathing. If he seems to be more social, and is eating, those are positive signs, and you can talk with your veterinarian about medications if you are not able to see the cardiologist. I hope that he does well.
Add a comment to Peach's experience
Was this experience helpful?
Lovey
Scottish Fold
7 Years
1 found helpful
Has Symptoms
Lethargy, heavy breathing, fluid
My cat yesterday was diagnosed with CHF They had her on oxygen therapy and lasix. They told me she is doing better but want a cardio to give her an echo. She has (had a benign heart murmur) they are saying meds, etc but I would like a real life guess as her life expectacy. Also quality of life. She is my sweetheart but what am I doing if I put her through all this for 3-6 months. Am I being selfish? Please help. Thx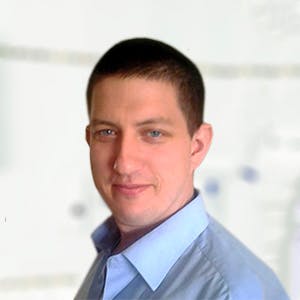 3320
Recommendations
Without me examining Lovey and having the echocardiography done I cannot be sure whether this may be successfully managed over a long period of time or if it is a case of prolonging the inevitable. You should visit a Cardiologist to get all the information that you can and to have the echocardiography done as well so that you are able to make an informed decision. Regards Dr Callum Turner DVM
Add a comment to Lovey's experience
Was this experience helpful?
Safari
dsh
9 Months
0 found helpful
Hi, I have a cat who is breathing really fast or is having a fast heartbeat, I can't tell which one. She doesnt want to eat or drink. She does walk but only to her box to rest. She only wants to rest. I'm not sure if it's an enlarged heart or congestive heart failure or something else. Please help to determine if there is any treatment or a full recovery. I don't want to waste money on the inevitable. Her symptoms are not using the litter box, lack of play or interest of doing anything other than laying down, not eating or drinking, can hear her breathing, and the heavy or fast heartbeat or breathing.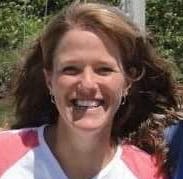 1611
Recommendations
Without examining Safari, I have no way to determine what is the cause of her breathing or increased heart rate. She needs to be seen by a veterinarian - they will be able to give you an idea as to what might be going on, as well as any testing or treatment options, and you will be able to make educated decisions. At the very least, if it is her time, she will be able to go peacefully, rather than seeming as uncomfortable as she is now. I hope that everything goes well for her.
Add a comment to Safari's experience
Was this experience helpful?
Spot
American Shorthair
13 Years
0 found helpful
My cat had asthma and hyoerthyroidism controlled with meds. He had a fast heartbeat and a murmur. Found him on step near our house dead after being outside for five hours in 40 degree weather. He usually came back if he was comd. Could he have been in pain and hiding before he tried coming home and collapsed? Congestive heart failure maybe. Two weeks prior he was coughing abd we took him to emergency vet who prescribed antobiotics which worked. He was fine when I let him out! Could the cold have contributed to heart failure and was ut a slow ir fast death? Heartbroken that I didnt look for him earlier but he always came back.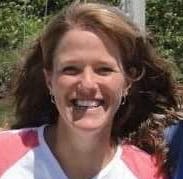 1611
Recommendations
Thank you for your email. I'm sorry for the loss of your Spot. The cold may have exacerbated his asthma, or respiratory conditions. We may never know what happened, or if he suffered, but he did come home to you, and it seems that he died suddnenly, with no pain. I am sorry for your loss, again.
Add a comment to Spot's experience
Was this experience helpful?