What is Egg Allergy?
When referring to a food allergy in your cat's diet, it may occur for a food even if your cat has always eaten it previously. Some of the most common food allergies are surprisingly fish, beef, eggs and wheat. Once an allergy occurs towards a certain food, it is advisable to eliminate it from your cat's diet, as it will not get better, only worse. As a rule, eggs are normally beneficial to your cat's diet in moderate amounts, and often best cooked to avoid any bacteria or infection within the raw egg.  A dry or wet cat food diet may also contain eggs as an ingredient.
An allergy is defined as a misplaced reaction to a normally harmless substance such as an egg, with the body producing an immune response against it.
Symptoms of Egg Allergy in Cats
Some symptoms of an allergy may include the following: 
Hair loss or patches of thinning
Scratching
Excessive grooming 
Self-biting of the skin
Broken skin that may become infected 
Excessive grooming from your cat as he continually licks his fur 
Digestive problems
Vomiting often and violently 
Inflammation and infection of your cat's ears  
Diarrhea
Rashes or red spots on the skin 
Types 
Food allergies are the third highest rated allergy for cats behind flea allergies and inhalant allergies and it can be hard to detect the actual food your cat is allergic t
An allergic reaction can start at any age, and it is usually from a food ingredient that they have been fed over a long time 
Medication can be given to provide relief from itching but a change in diet produces the best results 
The most common allergens are protein based (chicken, milk, fish, beef and eggs)
Causes of Egg Allergy in Cats
The cause of an allergy is your cat's immune system when it overreacts to a substance such as eggs, and the immune system mounts an immune defence response against it 
Commercial made cat food with additives and spices can produce allergic reactions from your cat 
Dried foods can sometimes cause an allergic reaction, especially if your cat's diet is predominantly dry food 
Treats or table scraps for your cat can produce reactions as your cat's system is not designed for human types of food 
Your cat can become allergic to a food it has eaten often over a long period 
Diagnosis of Egg Allergy in Cats
Although a food allergy may be suspected, it can be quite hard to isolate which food is causing the allergic reaction. Your veterinarian will help you to rule out other causes that produce similar symptoms, such as flea infections and bites, or poisoning from inhaling a toxic product. The veterinarian may suggest a skin scraping, blood tests, urinalysis, and fecal sample evaluation in order to test for those conditions, and others like parasites or gastrointestinal disease that may present with similar symptoms. Your cat specialist will give your furry friend a thorough examination and ask about your cat's dietary history. Foods that your cat has eaten often can suddenly become an allergy cause.
Treatment of Egg Allergy in Cats
Once your veterinarian has determined that it is a food allergy, steps can be taken to control the health problems your cat is experiencing. Your veterinarian may prescribe antihistamines to decrease the itching caused by the allergy, and if there are any secondary complications such as bacterial or yeast infections, he can prescribe medications to alleviate those. Next on the agenda would be to create a change in your cat's diet to what is known as a novel diet. This ensures all known and familiar foods are avoided. All usual treats are withheld, and a change to new food for your cat is initiated.
Commercial cat foods may need to be avoided with the return to a home-made diet of cooked meats, raw diced meats and a mixture of cooked vegetables becoming the normal diet. Sometimes a diet of hydrolysed protein can be used, the advantage of this system is that the protein and carbohydrates are broken down into smaller sizes to decrease the allergic response. Working with your cat and his diet takes time and patience but it does work. The slow reintroduction of your cat's previous diet items will show which foods your cat is allergic to.
Worried about the cost of treating your pet's symptoms?
Pet Insurance covers the cost of many common pet health conditions. Prepare for the unexpected by getting a quote from top pet insurance providers.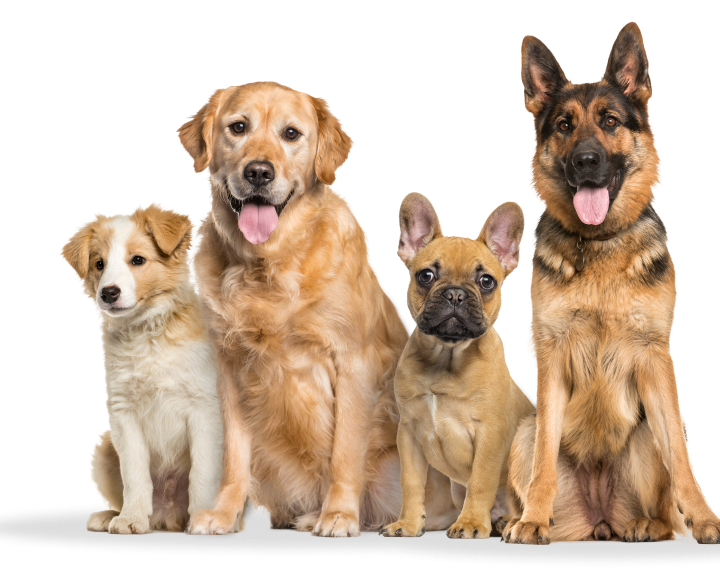 Recovery of Egg Allergy in Cats
Altering the type of food your cat eats can be a powerful way of managing your cat's allergies. Although it does take time to first change the diet and review those results, then reintroduce old favorites and monitor to see what reactions if any that produces, the time is well spent to see your cat happy and well again. With an allergy, you always must be aware of the food you are feeding your cat. Remember the cat throughout history has been a hunter, an eater of meats, birds and even insects. Grains and flavourings may sound fine for humans but it is not always about the taste for your cat, it is about what is good for them.
Egg Allergy Questions and Advice from Veterinary Professionals
Domestic short hair
Eleven Years
0 found this helpful
0 found this helpful
My pet has the following symptoms:
My cat is licking his stomach to the point he doesn't have much hair on it and its all red. Took him to the vet and they tried steroids it helped but he keeps licking himself. I don't know what to do. He's wearing a cone 24/7 and is unhappy. We can't afford another large vet bill. Please help
Answered by Dr. Ellen M. DVM
Hello, thank you for your question. I am sorry to hear that your cat is having skin issues! That looks very painful from the pictures you sent. Without examining your cat, it is very hard for me to know for sure what might be going on. Cat's can over-groom on their belly from skin allergies, anxiety, or from bladder or hip pain. This looks severe enough that your cat may need antibiotics, which you would have to get from your veterinarian. If your cat is wearing the cone, he shouldn't be able to keep licking himself, so please make sure it is fitted correctly if he is still reaching the irritated skin on his abdomen. I recommend calling your veterinarian and letting them know what is going on. The veterinary bill often isn't as high for recheck appointments, but that is something you would have to ask your vet about. I'm sorry that your kitty is so uncomfortable! It sounds like at this point, he does need more treatment than just steroids. I hope that your cat starts feeling better soon!
July 22, 2020
Was this question and answer helpful?
Domestic short haired feline
Neytiri
9 Years
0 found this helpful
0 found this helpful
My pet has the following symptoms:
Allergy- Vomiting And Coughing
If a VARL (allergy test) shows 5/6 severity allergy to egg, does this include the egg shell? Some of the food I give her used egg shell insteas if bone for calcium supplementation. Also, what immunotherapy is recommended? Which antihistamine is used?
Eggshells are not the same as eggs, VARL also offer the immunotherapy in addition to the testing (see link below); for antihistamines it is important to see what works for Neytiri but cetirizine at 5mg per day is best in cats I find. Regards Dr Callum Turner DVM www.varlallergy.com/Services.html
Aug. 16, 2018
Was this question and answer helpful?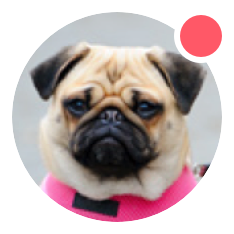 Need pet insurance?