What is Enlarged Spleen?
The spleen is an elongated organ that is on the left side of the stomach in cats. Though the organ isn't essential for living, an enlarged spleen may be a symptom of a more serious or chronic disease that will need veterinary care.
Splenomegaly, or an enlarged spleen, is a symptom of another condition or disease. The enlargement is due to inflammation, which occurs due to infiltration of abnormal cells as a result of the primary condition. The primary condition that is causing the enlargement is typically related to the function of the spleen, such as filtering blood or synthesizing antibodies in the cat's body. The cat's spleen may either enlarge uniformly over the entire organ or enlarge asymmetrically.
Symptoms of Enlarged Spleen in Cats
Because the spleen is responsible for storing and filtering blood, removing old cells and foreign bodies from the bloodstream, and helping the immune system function properly, the cat may experience a variety of symptoms that warrant investigation in order to treat the primary cause of the enlargement.
Lack of appetite
Weight loss
Enlarged lymph nodes
Swollen abdomen
Diarrhea
Vomiting
Abdominal pain/sensitivity
Lethargy
Weakness
Fainting
Causes of Enlarged Spleen in Cats
There are a variety of causes of splenomegaly in cats, which include:
Abdominal injury due to trauma
Heart failure
Heartworms
Inflammatory bowel disease
Infectious disorders, such as feline infectious peritonitis
Cancer, such as multiple myeloma and feline leukemia virus
Bacterial infection
Autoimmune disorders, such as systemic lupus
Splenic torsion (rotation or twisting of the spleen)
Fungal infections, such as histoplasmosis
Diagnosis of Enlarged Spleen in Cats
The veterinarian will examine the cat, feeling for swollen lymph nodes and a swollen abdomen. In some cases, the enlarged spleen will be protruding through the abdominal skin and is noticeable with a visual examination. The veterinarian will need to know the cat's complete health history, all of the symptoms the cat is experiencing, and when symptoms first began.
A complete blood count, biochemical blood profile and a urinalysis will be taken. These tests will help the veterinarian determine the primary condition that is causing the spleen enlargement. The tests will also show how the other organs, such as the kidneys and liver, are being affected by the primary condition. The blood tests will typically also show signs of an enlarged spleen, which include a high white blood cell count, low hemoglobin levels (anemia) and abnormal cells that are causing the inflammation.
Diagnostic tests, such as an x-ray and ultrasound, will be performed. These tests will allow the veterinarian to view the spleen and the surrounding organs for any abnormalities. A fine needle aspiration may also be performed. During this test, the veterinarian will insert a thin needle into the spleen, drawing out a fluid sample for further analysis. In rare occasions, exploratory surgery may be necessary if a diagnosis isn't found with other tests.
Treatment of Enlarged Spleen in Cats
Treatment of the enlarged spleen will depend on treating the primary condition that is causing the inflammation.
Medication
Corticosteroids may be prescribed by the veterinarian in order to reduce the inflammation in the spleen and other organs. If the enlargement is due to a bacterial infection, antibiotics will be prescribed. Autoimmune primary causes will be treated with immunosuppressants, which work to suppress the reaction of the immune system. Cancer may be treated with chemotherapy, which will work to kill the cancer cells in the cat's body. Cats who are severely anemic may need to take iron supplements. Medications to treat fungal infections may also be prescribed.
Surgery
In cases of splenic torsion or trauma, the veterinarian may need to remove all or part of the cat's spleen (splenectomy). This will be done in the hospital under general anesthesia. During surgery, the veterinarian will make a small incision in the cat's abdomen. The entire spleen or affected portion of the spleen will be removed and the blood vessels attached to the spleen will be clamped and tied. The incision site will then be closed. Surgery may also be necessary to remove any tumors or masses that have formed due to cancer.
Recovery of Enlarged Spleen in Cats
The cat will need to continue to take medication as prescribed by the veterinarian in order to prevent the primary condition from worsening and causing the spleen to enlarge once more. Follow-up appointments to monitor labs and medication will be necessary. If the cat had surgery, it's important to care for the incision site at home to prevent infection from occurring. Keeping the cat calm and stopping strenuous activities is essential in proper recovery.
Enlarged Spleen Questions and Advice from Veterinary Professionals
Loki
domestic short hair
8 Months
2 found helpful
Has Symptoms
Anorexia , lethargy, fever dehydrat
I have an 8 month old cat normal labs and xrays with the exception of an enlarged spleen. He has lethargy and a fever of unknown origin 105 degrees. This happened before he got fluids and antibiotics at 4 months old and snapped right back into good health. He is currently in the hospital with the same symptoms plus anorexia. He is vaccinated and negative for feline leukemia and feline immunodeficiency virus. He is also moderately dehydrated. Any thoughts?
I suggest owners with enlarged abdomen/ spleen, test fir pk deficiency. I have had two Singapuras with it. Can cause anaemia, lethargy,weight loss.
Has your cat been tested for pk deficiency? I have a Singapura aged almost 13 who was confirmed. She now has enlarged abdomen, possibly spleen o.oee.to vet this week. Otherwise seems okay.
My 10 month Persian cat about a month ago his appetite changed. First the vet said change his diet I did and no improvement. Next it's a viral infection in the stomach antibiotics help for a bit and back to being sick then it was he has infection on the gums then sick again. This last week I demanded a X-ray and untrasound. X-ray showed fecal empaction and ultrasound showed possible IBS and spleen enlargement. Labs are also normal and negative on the viral infection. Today still no appetite/ vomit and I noticed he was breathing fast took him to the ER he's in the oxygen tank. His respiratory rate at arrival was 160 now it's at 45 still high but it went down. The vet did a chest X-ray and it's normal. Can all this be caused by an enlarge spleen and at this point should I have it removed biopsy and start my fit any on steroids. Please anyone advise. And can you tell me what treatment was best for your cat
Add a comment to Loki's experience
Was this experience helpful?
Tatu
european
10 Years
1 found helpful
Has Symptoms
lost weight, drinks a lot,
our 10 year old cat has a huge ascite, an enlarged spleen and a cystic liver, his red blood cells count and all granulocytes are very low. The vet does not know what to do and gave him some diuretics ( dexametazone). Is that the right treatment? I don't want to make him worse. could you please advice?
Add a comment to Tatu's experience
Was this experience helpful?
Nemo
Domestic shorthair
7 Weeks
1 found helpful
My kittens skin has gone purple around her abdomen and her lips. She is very tired and only lying on her side. Her stomach is swollen. Very potbellied and it feels like there is a large squishy lump around her stomach about the thickness of a grape. She is breathing but heavily and irregularly but about 40 times a minute. She still eats well but her food is coming out the same as it goes in.
Her lower stomach sounds like it's full of air and fluid when I touch it.
What is this?
Add a comment to Nemo's experience
Was this experience helpful?
Sammy
Siamese mix with polydactyl paws
13 Years
0 found helpful
My cat has always had issues with chewing wires, shoes, handbags, belts etc and occasional vomiting from the time he was a kitten. Around Thanksgiving this year, we noticed increased vomiting. We went through all his toys and found a few with loose stuffing that we threw away. No changes in diet. Then he started eating things he could find and throwing them up. Paper towels, pieces of paper, cardboard, excessive wire chewing, etc. We actually hid all our wires but it was as if he was looking for them. We called our vet and got him in right when he stopped eating cat food and begging nonstop for anything we were eating, which we fed him to help him eat. We also gave him bottled water his entire life and had to switch to well water since he started going into all the sinks in the house to drink it instead of the cold fresh water he had in his dish. We noticed he felt a little lighter and his coat was dull and he was sleeping all the time. The vet ran bloodwork and a urine sample and all is good. However, on an X-ray and ultrasound, he has a very large spleen. His spleen is taking up his entire abdomen. There are some spots in the spleen and near the spleen that are questionable. Right now, we put him on steroids. Not sure what else to do. We are hoping the steroids will reduce the size of the spleen but understand that there could be another underlying condition and therefore are only prolonging the inevitable. Any advice is appreciated. We were told that they coukd operate to remove the spleen but there could be more going on that we can't see and the surgery may not help at all and make things much worse.
I'm actually going through something similar, though the think his spleen is enlarged from possibly cancer. They too said they though because he is a Mainecoon mix that he may be a bleeder and that taking out the spleen could have complications or he can bleed out. Did you ever find what was wrong with your cat?
Check for a virus affecting the liver
Add a comment to Sammy's experience
Was this experience helpful?
Triton
Siamese
8 Years
0 found helpful
My 8 year old siamese started acting like he needed to hack up a hairball but nothing would come up. He would eat but throw up the food every time. Then he stopped eating altogether. Even his wet food which he LOVES and begs for. Vet did blood work and x-rays, all blood levels were good: thyroid, cell counts, sugar, etc. No fever. No sign of infection. She did say x-ray showed signs of enlarged spleen. She gave him fluids, B12, and anti nausea shot. Hes ate a tiny bit of wet food and kept it down. If all his levels are good and no sign of infection, what is it? Would an enlarged spleen cause him to not want to eat? Why?
Suggest test for pk deficiency. Why do vets not fo this??
Add a comment to Triton's experience
Was this experience helpful?
Paris
Shorthair
10 Years
0 found helpful
My 10 year old cat began havingg seizures. At a check up to reup her seizure meds it was discovered her spleen was very enlarged. Palpable the vet said. So much so that she stopped the visit and asked that I take my cat to a specialist as she was pretty sure cancer was to blame. Had other reasons to believe so. Called the specialist and the testing was extremely expensive and would also almost certainly cause a seizure. Also said if it is cancer, a splenectomy would not be an option due to kitty's small size. Didn't take her in. That was 5 months ago. Since then stopped meds and have not had another seizure. Kitty has good days more than bad as far as lethargy, appetite, digestion issues, etc. If cancer is to blame, what will the progression be? What should we expect?
Add a comment to Paris's experience
Was this experience helpful?
little girl
moggy
9 Years
0 found helpful
My cat went into the vets as she went abit skinny and tired. She was eating, drinking and going to the toilet fine. The vets done her bloods and said the bloods were fine but she does have some sort of infection so they put her on antibiotics they also said she had anemia too and they put her on steroids. They done a scan on her and said her spleen is englarged and said its possible she has a tumour. They said they can operate on the spleen as it would be high risk due to the anemia. But what I don't understand is why cant they needle it and test the fluid to check its deffo a tumour / cancer? I have to take her back in for a check up and re blood test. Any advice would be much appreciated thank you
Add a comment to little girl's experience
Was this experience helpful?
Elvis
Bombay
5 Months
0 found helpful
My kitten is 5 month old. Blood results say red blood cells are high at 10.06.The Neutrophils is low 22, lymphocytes are high 68 and Eosino is low,8. The SGOT/AST is high 59.30. and SGPT IS HIGH AT 102. The creatinine is low at .60. the vet gave him liver med but he isn't eating at all. should I force feed him? Also what's wrong with him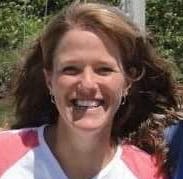 Dr. Michele King, DVM
Dr. Michele King DVM
1611
Recommendations
Without being able to assess Elvis or know more about his situation, I don't have any way to say what might be going on with him, other than his liver is irritated. This may have been caused by a toxin or something that he ate, or it may be a problem with his liver. If he isn't eating, you will need to force feed him, as cats can't go for more than 2-3 days without eating. Since I don't know very much about what is going on with him, it would be best to follow up with your veterinarian, as they know more about his condition and what might be helpful.
Add a comment to Elvis's experience
Was this experience helpful?
Pierre
Ragdoll
1 Year
0 found helpful
Hi my cat had an episode of FLUTD. During his X-ray the vet saw what could potentially be an enlarged spleen. My cat was sedated for the X-ray, and had been on prasozin and buprenorphine previous to the X-rays. His blood work and urinalysis came back normal, but my vet is recommending an ultrasound, with another round of sedation. Could the enlarged spleen have been from the FLUTD or from the sedative administered prior to the X-ray?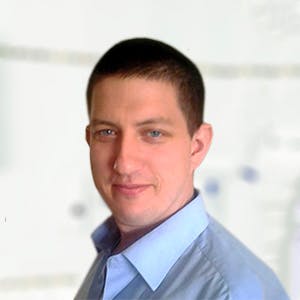 3320
Recommendations
The splenomegaly and the FLUTD isn't related, however some anaesthetic drugs may affect spleen volume. Regards Dr Callum Turner DVM www.ncbi.nlm.nih.gov/pubmed/23106455 www.vin.com/apputil/content/defaultadv1.aspx?id=3859207
Add a comment to Pierre's experience
Was this experience helpful?
Alice
Calico
5 Years
0 found helpful
Has Symptoms
Constant visits to litter box
My cat may have a UTI. We just toom another cat of ours in for a similar issue so money to take our Alice to a vet is non-existent right now. It appears that she can urinate a little bit. I've also noticed an upper part of her, completely to the side, chest area there is a soft swollen area. She doesn't like for it to be touched.

My cat is still playing and mostly herself.

Do you think my cat is going to die because of this? I'm so anxious and have been up all night worrying about my other baby now.

Then other cat mentioned previously went in for similar symposium but the vet said that it was more than likely allergies. He gave my cat an antibiotic shot and a dexamethasone shot.He didn't receive a urinalysis because the doctor couldn't find any blockage and the cat appeared to have a normal bladder.

I really need help. I know she needs to go to the vet regardless but what can I do until I get the money?

Sorry for the plethora of inquiries I'm just desperate.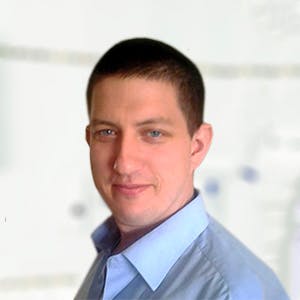 3320
Recommendations
Whilst I understand that money can be tight, without examining Alice I cannot know specifically where the swelling is originating from (inside the abdomen or above the abdominal wall), the consistency among other things. Without examining her all I can advise is to keep her hydrated and eating, try to visit a charity clinic or other organisation to get her seen sooner. Regards Dr Callum Turner DVM
Add a comment to Alice's experience
Was this experience helpful?
Lola
Main Coon
9 Years
0 found helpful
My Lola has been having diarrhea and vomiting for 1 week took her to the vet and her blood work come normal and her urine come that she has a urinary track infection. They gave her some pills and her vomiting stopped but not the diarrhea. They ended up doing a ultra sound and found she has a enlarged spline and her lymph node are swollen and she has a bowel inflammation. So they gave her the prednisone 15 mg. It's been 5 days and no vomiting which that god is great but she's still having diarrhea. And when she's pooping I guess her feet not holding her coz she fall into it.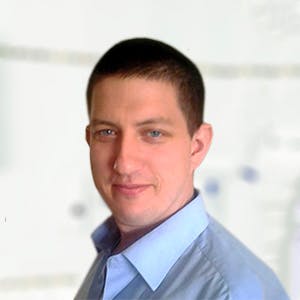 3320
Recommendations
It may take some time for the bowel inflammation to get under control, continue with the prescribed treatment for now since five days is still a short period of time. You should also follow up with your Veterinarian next week to check for progress overall. Regards Dr Callum Turner DVM
Add a comment to Lola's experience
Was this experience helpful?
Bosco
American Shorthair
15 Years
0 found helpful
My nearly 16 yo cat was diagnosed and had surgery for a rare, aggressive form of breast cancer of the mammary ducts. She has since then surpassed her prognosis and returned mostly to her old self, outliving the predicted life expectancy by 17 months. I am so thankful. She has developed at least one other small tumor, that she has had for several months now, that doesn't appear to be growing very quickly, which after much consideration and discussion with the vet, we've decided not to put her through further surgery for this aggressive cancer and her high anxiety levels leaving our home or dealing with other people.

We returned home Saturday after a week away, I noticed a swollen lump in her lower left abdominal region, elongated and rounded on the ends. She continues to have regular bm's, urination, and continues to eat and drink. She however is excessively grooming the inside of that left upper thigh. She has thrown up a few times, usually bile and it rocks her off her feet it is so forceful. Not a completely alien occurrence. The only other odd behavior I have noticed is at times she goes to drink water and she meows at me. I wash her container, gotten fresh water, changed containers, and still she will meow after a small sip.

My sister took care of her during our absence but our pet is a one person cat. So the chance of my sis getting a glimpse of her belly much less a touch was slim to none, so she had no idea.

Is there anything else this can be other than the spleen? It is visible through the skin, but is not attached, and feels somewhat soft but firm.

Thank you!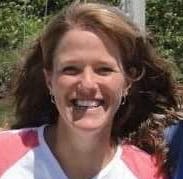 Dr. Michele King, DVM
Dr. Michele King DVM
1611
Recommendations
Bosco's spleen is actually in the mid to cranial part of her abdomen, normally, so I'm not sure that what you're feeling is her spleen, especially if it is visible through the skin. That sounds like it may be a new growth of some kind, and while I'm not sure that you will need to consider surgery since her behavior hasn't changed much and you have decided not to pursue further surgery, it might be a good idea to get it checked out to see what it might be. I hope that everything continues to go well for her.
Add a comment to Bosco's experience
Was this experience helpful?
Cayanne
DOMESTIC
16 Years
0 found helpful
15 year old cat stopped eating. Went to vet first for a blood test- which showed nothing- then an xray. They are suggesting a sonogram because they think there is a mass or enlarged splean pushing some of the other organs outword. My cat has always had vomiting issues and has had tests done in the past that show nothing. She also has an overactive thyroid. Vet gave her fluid and anti nausia medication and now Shell eat if i feed her but has difficulty on her own. Since nothing showing in her blood- what coykd it be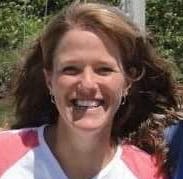 Dr. Michele King, DVM
Dr. Michele King DVM
1611
Recommendations
It is difficult to say what might be going on with Cayanne without further testing. The ultrasound would be a good idea to look for any abnormalities that may be causing her decreased appetite. I hope that she is okay.
Add a comment to Cayanne's experience
Was this experience helpful?
Angel
Maine Coon
16 Years
0 found helpful
I have a 16 year old cat who's been diagnosed with splenomegaly. In addition to this recent diagnosis, he was also recently diagnosed with diabetes mellitus, stage one chronic renal failure and is now developing congestive heart failure along with a mass that has developed in his liver within the last month. The initial intent was to have his spleen removed; but his vet has mentioned that given these other conditions, my cat's health could potentially crash after the surgery. My question is if there's alternate treatments that can be done to treat or reduce my cat's splenomegaly.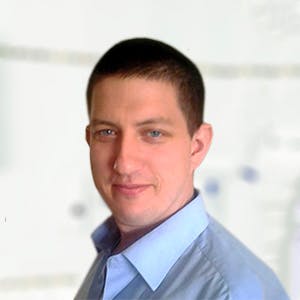 3320
Recommendations
There is no universal treatment for splenomegaly as it is a symptom not a condition itself, something else causes the spleen to enlarge. Infections, autoimmune diseases, tumours, torsion, heart failure among other causes may lead to splenomegaly; therefore any treatment should be directed at the primary condition and not specifically at the spleen. Regards Dr Callum Turner DVM
Add a comment to Angel's experience
Was this experience helpful?
Whiskers
Maine Coon
11 Years
0 found helpful
Cat seems to hack/cough like a hairball is coming, but nothing comes. It's random. Just started after we moved to another state (also near a coal plant). Vet gave hairball medication but hasn't worked. She crackles/wheezes afterward. She crouches and stretches her neck out and twists her head to the side when she does the coughs. Vet said her lungs sound clear. He said X-ray of lungs look fine, but online it said I shouldn't see branches in her lungs (I see very faint gray lines). The rest of her lungs are black (air). What could this be? He didn't say anything about her heart and just chalked it up to an allergy (because she wasn't coughing there at the clinic). I said it was random times but he dismissed it. I'm afraid it could be asthma.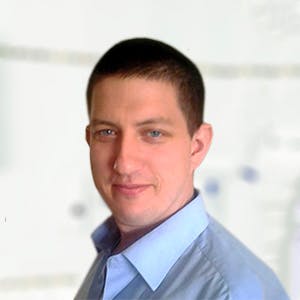 3320
Recommendations
On an x-ray you will still see faint grey lines as the trachea, bronchi etc… of the lungs are made up of tissue which partially block the x-rays passing through them, bones block all of the x-rays and air blocks nothing (the film starts clear and the x-rays turn the areas black). There are many different causes for hacking cough including allergies, chemical irritation, heart failure, laryngeal problems etc… If you are still concerned, you may visit another Veterinarian for an examination; ask your original Veterinarian for a copy of the x-ray (so you don't need to pay again). Regards Dr Callum Turner DVM
Add a comment to Whiskers's experience
Was this experience helpful?
Precious
long haired gray
16 Years
0 found helpful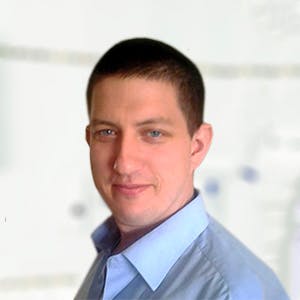 3320
Recommendations
A major swollen belly in a cat (especially geriatric cats) is more likely to be caused by fluid in the abdomen (ascites), which would also cause lethargy, weakness and breathing difficulties (either from fluid in the lungs, pressure of fluid against diaphragm or both). Causes may be due to liver damage, infection, inflammation, low blood protein or tumours. You would need to take Precious to your Veterinarian for examination and blood tests (as well as possibly x-rays) to help determine the cause and possible treatment. Regards Dr Callum Turner DVM
Add a comment to Precious's experience
Was this experience helpful?
Minnie
Domesticshorthair
3 Years
Has Symptoms
Meowing Looking At Me , Hiding Her Head Wont Let M
My 3 yr old female spayed cat used the potty on our wood floors, which she never does. Then she started meowing a lot and panting. From watching Dr. Pol, I look at the inside of her eyelids and they were white. I knew something was wrong. Took her to the Vet at 4pm, her gums were completely white. She ate that day, slept on my bed as usual and ate food. They did an xray and said her spleen was enlarged, looked like a little fluid in the lungs and her temp. had dropped to 92. They put her on fluids and in the oxygen tank. Because they did not have over night care I took her home and was going to bring her back in the morning for surgery, I could have taken her to an emergency vet to take care of her but I was hoping if I kept her warm she would make it till morning so I could take her back to the low cost vet. By 12:45 she passed away with me sitting next to her and holding her. There were no signs and within hours she was gone. We are still in shock and heartbroken. I have had to take one of my pet into the vet for each month for the last four months. My 15 yr old cat passed from Kidney failure, My cat Mickey, had a wide gash and needed stitches, then my dog had a mammory lump removed and now my Minnie is gone.
Jack
Siamese
10 Years
Jackie developed a swollen abdomen although he did not oshow any other signs of illness. He had an X-ray, a blood test and an ultra scan. The blood test showed slight anaemia and the ultra scan displayed an enlarged spleen. The vet thought he must have cancer and prescribed steroids. However his main problem as well as the swollen abdomen is his teeth and he has had three courses of antibiotics since March. Could his teeth contribute to his swollen abdomen as he eats well, doesn't have a fever, does not vomit, and except when he was on steroids has a normal bowel movement. When he was on steroids, his movement was black so we ran the steroids down. Any advice from anyone would be very much appreciated. Jack is a rescued Siamese, about 10 years' old and found inside a car engine.