What is Mouth Cancer?
Mouth cancer is cats is commonly caused by the oral malignancy known as squamous cell carcinoma. This type of cancer invades surrounding structures of the mouth including the mandible, maxilla, dental arcade, tongue and other portions of the oral cavity. Squamous cell carcinoma cancer is often detected too late and treatments prove ineffective. Mouth cancer also presents similar symptoms to periodontal disease, so early detection and a proper diagnosis is essential.
If your cat begins refusing food, has lost teeth and has noticeably bad breath, the possibility of mouth cancer should be considered. Mouth cancer is a very aggressive, fast-growing cancer that is not usually noticed until the disease has reached advanced stages. Mouth cancer can be a tumor located anywhere within a cat's oral cavity including the lips, tongue, cheeks, roof of the mouth, upper or lower jaw, and back of the mouth. Mouth cancer is not connected to any breed, age or sex of cat, but experts believe second-hand smoke to be a highly plausible cause.
Symptoms of Mouth Cancer in Cats
Mouth cancer in cats may be noted by a visible tumor or mass of the oral cavity. Unfortunately, squamous cell carcinoma tumors that grow within the tissues of the tongue, tonsils, roof, or back of the mouth often go unnoticed. Most pet owners realize their cat has developed a health problem after noticing some or all of the following symptoms:
Bloody nose
Mouth pain
Halitosis (bad breath)
Weight loss
Facial swelling
Dropping food during a meal
Increased salivation
Bleeding from the mouth
Difficulties eating and drinking
Loose teeth or loss of teeth
Causes of Mouth Cancer in Cats
The exact cause of mouth cancer in cats remains unknown. No breed, sex or age of cat is more susceptible than another, yet most felines are considered seniors when they are diagnosed (about 10-12 years old). Experts believe that mouth cancer, like many other types of cancer, can be caused by environmental factors and diet. Your cat may be at a higher risk of developing mouth cancer if he or she:
Lives with owners who smoke
Consumed a large amount of canned cat food, especially those containing a high tuna content
Uses a flea collar
Diagnosis of Mouth Cancer in Cats
Diagnosis of mouth cancer in your cat will begin with a review of your cat's medical history and a discussion with the veterinarian. The vet may ask you what type of symptoms your cat has been displaying, when they were first noticed and for how long. Upon physical examination, your cat's mouth will be fully examined and a tumor will likely been found. Blood work may be requested to assess the feline's overall health before proceeding with a tissue biopsy. A biopsy of the mass will determine the type, cancer potential, and stage the cancer has developed. Squamous cell carcinoma cancer often invades the bony structures of the jaw, so an x-ray of the skull may be done before or after the biopsy. Mouth cancer is very aggressive and can spread to the lungs and lymph nodes, therefore, a CT scan may be requested to check for other tumor masses within the upper body.
Treatment of Mouth Cancer in Cats
The treatment of mouth cancer depends on the location of the squamous cell carcinoma mass and if any bone is involved. Surgically removing the tumor from the cat's mouth is ideal, but not always possible. If the tumor is located in the front portion of the mouth, the tumor can be removed along with a small portion of the jaw bone. However, if the tumor is in the back of the mouth, roof of the mouth or has spread to vital structures, removing the mass could be lethal. Some veterinarians treat mouth cancer in cats with a combination of radiation therapy and chemotherapy, not to treat the disease, but to improve quality of life. Therapeutic treatments can temporarily shrink the mass and allow the feline to eat or have a feeding tube placed to provide nutritional support. Treatment options for mouth cancer in cats varies from case to case, so ask your veterinarian about the best plan for your cat and his/her condition.
Recovery of Mouth Cancer in Cats
The prognosis for cats diagnosed with mouth cancer is rather poor, even after treatment. The reason for this is because mouth cancer is not usually noticed until the cancer has spread and symptoms begin to make themselves present. Treatments of the disease then begin after the cancer has reached its most aggressive stage, and only cats that have undergone surgery have the longest survival rate. Pet owners who choose not to treat their cat's mouth cancer should expect their cat to live approximately three months.
Mouth Cancer Questions and Advice from Veterinary Professionals
Rupert
Cat
12 Years
2 found helpful
Rupert has always had problems with his teeth but is a very healthy, loving young man. I have probably taking him for 5 or 6 dentals in total in the 12 years I have had him. We've fed him exclusively soft food for the last 6 years.

In July he had no real symptoms of oral issues but imagined his teeth likely needed to be cleaned and pulled again. I took him into a new vet as I was dissatisfied with the old one who wasted our time with a previous cancer issue with one of our other cats. This vet I trusted.

So they pulled some of his teeth and off we went.

A few months later he was having issues, one of his top teeth was digging into his bottom extraction site. It was bugging a root that was still in his gumline that they just sealed with gum tissue and waited for it to resolve. Something I figured out later was complete BS.

The vet put him under again and shaved down the problem top tooth and told me the root would resolve in his mouth.

This seemed to fix the issue and everything was great for a few months when I noticed him pawing at his face again and making several trips to eat his food, making it a time consuming ritual for him daily. So back he went again to 'dig out the root'.

The doctor called me in a panic saying that his jaw looks odd, displaying thin on the x-ray, and he could have cancer. They were afraid to perform a biopsy incase they broke his jaw which was considered fragile.

I was referred to the veterinary university where they were going to take over from here. A day later I was blessed to be able to get in.

They put him under and found that previous vet(s) had basically screwed up all his dental work.

They left roots in that shouldn't have been left in and a bunch of other things wrong along with a terrible infection in his gum tissue. Thank god we got to it in time as it was about to become incredibly severe.

The vet had to open up all the previous extraction sites, remove his roots, clean up all the infection that had got so bad that his jaw was hollow in the middle. This was all caused from improper dental work. I was not pleased.

The vet figured it was just an infection but since there were no masses thought it was not cancer. She said that usually when cats come in with cancer in their jaw it's 'like a bomb went off in their jaw' and his, other than being hollow on account of the infection eating the bone away, appeared normal.

I was relieved, the total now had come to about 2300$, and I took my boy home who was in pain.

After a few days of pain meds and cleaning out his mouth he wouldn't eat. We prescribed him a different pain killer and the vet told us likely the infection hadn't cleared up yet.

He started sneezing a bit too which was weird, I figure he was just sick and also felt very warm. Thank goodness we got to the vet in time to start him on antibiotics and to assist us.

Then the dreaded call. Two days before christmas I received a call from the vet saying that The biopsy results came back that he has OSCC.

we have a choice of either leaving it and making sure he is comfortable until his life is not worth living or taking him in for additional tests and likely remove part of his jaw.

I didn't know what to think but asked what his life would be like with his jaw removed. She said that we caught it super early and that hopefully a lot of his jaw wouldn't have to be removed. "All that will likely happen is that he will need to eat soft food the rest of his life and his tongue might hang out of his mouth a bit". I told her I would do the surgery.


I was absolutely devastated. We always take such good care of our cats, feed them the best food, and pride ourselves on our care of them. Thank god I am in a position where I can spend thousands of dollars on my cats health... I couldn't imagine the guilt and mental turmoil if I wasn't in a position to do so.

I cried and was extremely depressed for several days. It gave me an opportunity to reflect on my own death and life. I have come to terms with it.

After speaking with oncology, We take him for a CT scan in a week to see how advanced his cancer is.

A few days later he doesn't need his pain meds, his sneezing has subsided, and he seems happy. I've been sleeping with him in the other room every night (we dont let the cats sleep with us)

There are no growths or masses that I can feel anywhere around his lower jaw.

The vet said that she doesn't recommend chemo and radiation as it likely wont do much to extend his life, only removing a part of his jaw will be a good solution and not to be worried, that most cats recover well depending on how much jaw is affected.

I hate that something so innocent and loving has to go through this, but we will see in a week to which extent I need to prepare for. If you are dealing with this, get rid of all the useless stuff you waste your time on and spend every minute you can making sure this animals last months in this physical reality is as blissful as possible.

Will hopefully update when I have more results.
Re: Rupert

The doctor said that while they got most of the tumour in the part of the bone they removed from his jaw, there are still microscopic particles of cancer still inside the bone. Very small chance his body beats what's left of the cancer on its own.

The doctor wasn't really sure how to proceed other than let's wait and see, perhaps a MRI in 6 weeks at 1500$

Rupert is eating well although he does take a lot of encouragement following his surgery, often times having to bring him back to the bowl multiple times so he can finish. The doctor recognized there was redness in his gums which is either due to the sutures being removed, or his SSC is back again and causing issues. He's still licking a lot and often times noticeably uncomfortable around his mouth and just in general lethargic however it's hard to tell what it is from.

I wasn't sure whether to go back in with a full removal of his jaw and risk all of the complications. I read the nchi? study again on oral cancer to see that even cats that got their entire jaw removed and didnt' die within the first 4 weeks took up to 6 months to begin eating again and ended up dying 1-2 years later.... even with the jaw removal. A tough pill to swallow.

So I have two options:

a) Pay for an MRI, maybe they find something, at that point consider another surgery to remove the rest of his jaw wherein a 10% chance he dies within the first 4 weeks, 50% chance it takes him 6 months to learn how to eat again, 10% chance he never eats on his own again (he is already a finnicky eater) and then an extremely high probability we euthanize within 6-24 months with a 3-10% chance he lives longer than that.

b) keep him comfortable as possible, give him all the love, no more surgeries, we euthanize in 3-12 months.

I'm at a bit of a loss on how to proceed.
I just read your entire story. My cat is 16 year old domestic short hair, and they found a tumor attached to his jaw. The vet didn't recommend I have it removed, and said I should euthanize him relatively soon.

They gave me pain meds and sent me on my way.

Eating has become a daily challenge, he seems to pick and choose what he wants these days. Hard food is out out of the question, now it just comes to wet food with a lot of gravy and Churu.

I've cried almost daily as I watch my little boy deteriorate, yet he still comes to me to be held and loved.

We just lost his sister two months prior to cancer as well, they were from the same litter, you see. I just didn't expect I'd lose him so soon after.
I am so very sorry over your Rupert. I am going throgh something very similar. My Pivot is a 15 yr old calico. She was diagnosed with glaucoma but after getting a 2nd opinion and a CT scan and biopsy, she has a malignant osteosarcoma above left eye. It has traveled to the eye and now his jaw. He can barely drink water and he eats pate wet foods. Pivot has been my roommate for 15 yrs and i love her so much. I have done so much research for the cancer and read that the dewormer fenbendazole will starve cancer cells. I am trying it but she is getting weaker and maybe ineracting with the prednisolone. The vet told me she had 2 to 3 months. I just ordered online Life Gold for cat cancer support. It makes me cry to see her like this. But the loving and kind thing to do is to show her love and kindness. I may have to let her go if she starts to experience a lot of pain. As a christian, i believe that God made these creatures and He takes them home to Heaven, where we will be with them. The bible says that we should care for our animals. We will see them again. God bless you and Rupert.
Re: Rupert.

They couldn't find any growths or nodules in the CT scan. They gave me an option of either a conservative bone removal or take a huge chunk of it out, splitting the jaw in two.

I opted for the first option. He recovered well from the surgery, we didn't have to use his feeding tube. It's been about two weeks, we still give him pain meds once every 1-2 days.

The doctor left me a voicemail today saying they reviewed the bone they removed and sadly believe there is still some disease left still in whats left of his jaw? (I didn't quite understand) and will need to monitor it.

I will see tomorrow what my options are.
Re: Re: Rupert.

Just wanting to add that Rupert has no visible tumours anywhere, he just had some redness in his gums before taking him in. Earlier in 2019 we had to put an absolutely amazing cat down after a year long battle with cancer in her nose. I said I wouldn't put another cat through that and that year killed me.

If Rupert had visible tumours, especially in or under his tongue, I would not have considered surgery and just 'kept him comfortable' until it was time.

You will know when it's time.
There is a medication we've been given, had to come through FedEX as it's an opioid Rx, called Buprenorphine Susp to give .08ml two times am and pm....it's helping GREATLy with pain. She has mouth cancer, and this is helping her to eat, drink, and extend her life with no pain, until she (as the vet said) stops eating and drinking...then to bring her in to let her go...
Add a comment to Rupert's experience
Was this experience helpful?
Tom
Cat
19 Years
13 found helpful
Has Symptoms
Drooling, irritation, chin area
Tom silver tabby nearly 19yrs old
Vet has found a very small tumour on his tongue,
Has given slow release antibiotics and to return 1 week.
I am TCM & Acupuncture practitioner
And herbs.
Can I do a trying to help him.
At 19 surgery or biopsy is a risk.
But all his other checks are good for his age.
MY CAT HAS MOUTH CANCER SINCE SEPT. MY VET TOLD ME TO LEAVE IT ALONE BECAUSE IF HE CUTS IT OUT IT MIGHT HIT THE BRAIN.IS THAT TRUE
My cat has a lump under his chin and my vet said it was squamous cell carcinoma even though he didn't do any tests. He said when cats have mouth surgery or jaw surgery they'll just stop eating. I'm not sure about this and I'm getting a second opinion.
Thank you for the wonderful comments. God bless you.
My cat toby has been diagnosed with s.c.c and chemo cannot be done because he is 10 years old. Doc said he has abt 3 months. Even without surgery, he is not eating well. So answer to ur question, with or without surgery it depends on him. I do bring my cat every now n then for drip because he is not drinking that much and injection for vitamin k to stop the bleeding from his mouth n nose. Tramadol is a painkiller to ease the pain, so that he can at least have a meal once a day.. i hope that helps
Bubba is 11. He was diagnosed with scc of left gum 4 months ago. He was a chubby boy and remains so. He was 17 lbs and has been 14 lbs for 3 months. He stopped drinking water 2 months ago but i changed his diet from dry to wet food 2 months ago. He loves to eat and gets plenty of liquids from broth packets and gravy in his food. We give him buprenorphine0.3mg/ml when he's in pain which so far has not been often. One vet trued him on gabapentin but Bub did not like it and won't take it. It messes him up really bad. We don't know how long Bubba has but even though the tumor keeps getting bigger he keeps living and living as always.
My 15 yrs old cat Baby was diagnosed with squamous cell carcinoma on the roof of his mouth about 2 months ago after the vet performed a biopsy. The cancer is too advanced to trest it with Chemo or Radiation, so he prescribed prednisolone to help with the symptoms. He hated the syrop form and often spit it out and started bleeding from his mouth. I finally found a pharmacy that makes it as a chicken flavor liquid and hes been improving dramatically for the last week. He also gained back two pounds after i discovered a Mirataz transdermal ointment on chewy.com. After my vet approved the prescription I rub it once a day on his ear and it increases his appetite and mood dramatically. Je seems to love salt free turkey lunchmeat and I cut little pieces of raw beef or salmon for him, as well as fancy feast gravy lover cans. I almost lost hope and tried so many different meds and food options so e can enjoy the rest of his life and doesnt suffer and experiemce pain. I know this wont cure his cancer, but he seems normal, running around outside chasing squirrels and purring whenever he cuddles up next to me. I also learned that brushing his whole body twice daily and keeping his mouth, nose and eyes clean makes him feel much better since he has a hard time cleaning himself.
I hope this will help some of you and and will give you and your kitty some more quality time together.
Add a comment to Tom's experience
Was this experience helpful?
Midnight
domestic short hair
11 Years
4 found helpful
My cat just got diagnosed today with SCC. The drooling, bad breath and inability to eat much was there but we thought he just needed a cleaning. During the cleaning they found a mass and were able to remove it. The doc still gave the 20% cats make it to a year speech but I'm just wondering if that is true even if the tumor was removed? I know likeliness of it coming back is high but what are the odds that it wont? He is also back to eating and drinking normally and smells normal with no more drooling
Do you mind me asking do you still have Midnight?
My cat is 15 and was drooling as yours was. She does have cancer but is still happy and eating. So we are waiting until her quality of life goes. The vet gave us pain meds.
Lisa did your vet give you a timeframe?
My mittens who is 17 was diagnosed 5 weeks ago and at that time my vet said 2 weeks . 5 weeks later while he is eating less he still eats wet and treats and drinks
The tumor hasn't gotten bigger
Just wasn't sure if anyone knew time frame
My Snow is 18, diagnosed with feline mouth cancer. The vet is not certain; but already implying a month or two. Snow has certainly changed habits, I don't know what to do for him. The vet has supplied pain meds. Is there any other answer?
I had one cat (Chevis) that had oral cancer years ago and has passed. I now have another cat (Ringo) just diagnosed. Both cats presented with swelling to the side of the nose and above the mouth. Also present was eye drainage on that side of the face only. Chevis lived about 1 month after diagnosis and I'm afraid that Ringo will follow that time line as well.

The issue seems to be eating. Here are some things I've tried that seemed to help, hope they help your babies as well. Canned cat food with a very small amount of water and blended to be smoother so they can lick and not chew. Baby food that is the meat and water only variety (no garlic,onion,etc.) I had some luck with Hill's Science Diet AD. Sometimes feeding by placing food on my hands and letting them lick it off worked.

For Ringo's pain medicine, we have tried Onsior 6mg for 3 days then every other day. That was somewhat helpful. A visit to the vet prompted her to change the meds to prednisone 5mg, 1/2 tablet every day to try to help with inflammation and stimulate eating.

Dehydration also was an issue which subcutaneous fluids from the vet helped for a day or two. I could tell they felt better after receiving the fluids. During the last 2 weeks of his life, Chevis started going off by himself and sleeping more. Ringo is now doing the same.

My advice is to try to make them as comfortable as you can. Love on them and take lots of pictures and video.

I hate this cancer...well, I hate all the reasons why they leave us. Ringo will be my 3rd fur baby to cross the rainbow bridge in less than 2 months (Sis-acute heart failure, Farley-just meowed and died-maybe heart attack) If anyone else has any other tips, I would be happy to try them. God bless all of you as you go through this experience.

Read more at: https://wagwalking.com/cat/condition/mouth-cancer
I know how you feel. My 15 year old Hadji was just diagnosed with oral cancer. So far though, the only symptom he has had is swelling of cheek and side of nose. I took him in thinking it was a tooth abscess and they found the cancer. His diagnosis was a shock since he is other wise so healthy and still looks and plays like a much younger cat. I have lost 3 cats since September 2018. I had 7, all indoor cats. Though loosing these ladies was terrible, they all had health issues for a while so I was not surprised. And they were 21, 20, and 15 years of age. I only had 1 cat under age of 12 and I have told here quite emphatically that she isn't going to get sick! I have had luck with a natural supplement company and my uti cat. He had 2 uti's by age of 3 and he is 15 now and never had another (he is Hadji's brother and Vet said cancer runs in litters). I am putting Hadji on a cancer supplement that works on pain, immune system, and to reduce swelling. We shall see.
Becky W. What cancer supplement are you using? My 19 yr old kitty was diagnosed 8 days ago. I found a lump under the left side of his jaw. I noticed he was drooling excessively and he normally does not drool. He is a picky eater but became extremely picky. I gave him 10 different options and nothing worked. His tumor is growing rapidly! I give him daily pain meds and cbd tincture. This seems to help him eat the A/D food and drink water but he still struggles. He tries to eat but something stops him. The drooling was stopped with the pain meds but it has started again. Pain meds also keeps him from hiding under my nightstand. The tumor is getting huge. I don't know what I can do for him and when is the right time to put him to sleep. I don't want to do it but I don't want him to be miserable either.
I am sorry to hear about your baby, the point I was trying to make before was how surprised I was that Hadji had cancer. I also apologize with all of those typos--shouldn't try to type when real upset. Shelley, I am using a combo supplement for cancer in cats by NHV. Obviously, they won't cure it but the ones I chose are supposed to help the immune system and help with pain. It is all natural and used by Toronto University vet school and formulated by veterinarians. I am ambivalent about natural products but I do believe that they can be helpful; many of our pharmaceutical drugs are based on herbs and plants. I currently have my Peachy cat on NHV respiratory. She has had allergy/asthma/bronchitis type problems since born. Nothing ever worked but it came and went. Last year it had become so bad the noise she made would wake me up. Within 5 days of starting respiratory there was a drastic improvement. It is never completley gone but in aboutt 2 months I haven't heard her sound bad at all. BTW, I don't work at NHV or no anyone who does. I do extensive research on products like this and make my choice. There are many companies that do this and I would suggest you look at them, ingredients who makes them. Anyway, I don't know what stage my boy is in and I wonder what will help and what won't. It will also make it harder to determine if the NHV helps. It is expensive but you will get 3 months worth. I also had the misfortune of ordering it Thursday before Labor Day weekend which added 2 days and then it was delayed another 3 days because one of the Fedex hubs was in North Carolina and was affected by hurricane Dorian. When I got it I gave him 3 doses first day and if we dribble or spill I make sure to give him more--NHV says it is safe. I am not going to say it works or doesn't work but I had to try something. I live in a rural area with few Vets and population hasn't caught up with rest of America economically. I knew there was no way I could pay for radiology, chemo, or surgery. It has put a strain on finances to do what I have. The Vets I am using now are much better than my old Vet. When I mentioned treatments they said they didn't recommend them because it is hard on older animals, some they couldn't do surgery on, and no matter what you did, the cats with cancer with treatment live about year or year and a half, and those that don't live about 3 months. I dropped my old Vet (should have long time ago). Not only did he leave a piece of root in gum which would not have healed, he didn't say a word about cancer. The new Vets showed me and said they didn't understand how he could have not seen it.

If anything Hadji has gained a little weight--making him more than before he got cancer. His appetite is very good and all other bodily functions are normal. Swollen side of nose is still only real sign but he has just started to drool and he sounds nasally but only after he wakes up.

I will echo what others have said about using baby food if necessary. I buy Beechwood Chicken or Turkey (no other ingredients) they have such a strong smell and have water and are easy to swallow. It might also help to many small meals a day. I had already started feeding Hadji an all can diet but a small bowl of dry was out. I noticed he was trying to eat some and he got it in his mouth (these are very small pieces)and he could chew it but it was like stuck in his jaw/sore/tooth socket so I am making sure he can't get to it. There is no reason too make things harder than they already are. I written a book; please excuse and know that I feel for all of you and your babies and wish you the best.
Add a comment to Midnight's experience
Was this experience helpful?
TomTom
tabby
13 Years
1 found helpful
TomTom (13 years old) is drooling, bad smell, doesn't eat. If I feed him directly, he eats, won't do it on his own. He doesn't let anyone near but me, so haven't been able to get him to a vet. But I have an appointment in a couple days. Reading the reports, sound like mouth cancer of some sort, could this still just be a bad tooth or infection? This is what I thought until my mom's cat was diagnosed with a mouth tumor a week ago. Trying to prepare, before he goes into the vet.
Add a comment to TomTom's experience
Was this experience helpful?
Moomoo
american domestic shorthair
15 Years
1 found helpful
My 16 year old cat was just diagnosed with squamous cell carcinoma on her lower left jaw. Two months ago, she lost a tooth, but there was no indication of other problems, other than drooling. I took her to the vet, and she said that it was just an old tooth and she prescribed oral antibiotics for two weeks. After that, my cat seemed okay, as she was eating, purring and being her usual self. This past week, I noticed that the drooling on the side of the mouth that she had lost that tooth was bothering her. It looked red inside of the jaw, so I brought her back to the vet. The vet noticed a large mass on her jaw bone. She said that she would prescribe another round of oral antibiotics --1ml a day and for me to see how it goes with the cat. I asked how long it will be for her to continue a quality of life and she said maybe a couple of months.
This is eerily similar to what just happened our beloved cat, Fatty Bun Bun (the name is another story in itself). She was diagnosed 5 weeks ago and passed away this Monday. It was swift and horrible to go through. Before watching her starve to death, while still trying her hardest to eat and drink, we decided to have a doctor come to the house and help her drift off to a deep sleep. I cannot tell you any good news at this point, but I wish I knew how sudden it really was going to be, I would have spent more time at home at the end, and I can at least give you that.
Another very similar story. My cat is 16. Has bad breath and what looked like an issue with her eye. The corner white part was covering a large portion of her eye. Noticed her cheek bone was swollen. Took her to the vet thinking it was an absess tooth. Vet put her under but couldn't get her mouth open. Have her more meds to try and relax her. Still nothing. Did X-rays and found a mass on her cheek bone/jaw area. She is having trouble eating. Losing weight. Some mouth bleeding. Not passing stools. Not much time left with her. Spoiling her with anything she wants! She sure loves her cheesecake. </3
My cat Nicholas is 14. It has been almost a year since the vet said the mass in his cheek was cancer and did not advise removing it. It was the size of a nickel then and is the size of a golf ball now. He is still 100% himself but there is now blood in his saliva and dried crud on the side of his mouth where the tumor is (I thought it was food but now I think it's dried blood). Once he stops eating I will have to let euthanasia take him. For now he has quality of life still but not sure how long we have.
@KellyC do you still have your cat? My cat is in the same boat and it's been almost 6 weeks since diagnosis and she seems to be going down hill.
Hi - Kelly - any updates - My 17 yr old Mittens was diagnosed Monday - he is eating and drinking - and cleaning my other cats - though vet said he has no feeling in jaw - my vet said 1 to 2 weeks - watch for not eating
I have a similar experience and my kitty was diagnosed about 3 months ago. She is eating but I do have to form her food to make it easier. We have to bathe her often as her drool mats her legs and tail when she curls up to sleep. Anyone doing anything special for food? I use a pate and form it to a point in a very shallow dish. I also make broths for her.
Hi. We had the same situation. Just lost our cat yesterday. We are Heartbroken. She lived about 10 weeks from diagnosis. And the mass under her jaw grew very quickly. We were successful with watered down Gerber baby food ham and turkey for about 5 weeks when she wouldn't eat anything else.
Add a comment to Moomoo's experience
Was this experience helpful?
Moo
tabby
14 Years
0 found helpful
Has Symptoms
Back left molar was removed
My 14 year old female cat was diagnosed last week. I noticed today that she is sneezing all the time now and today she ate 3 cans of food before lunch. I don't kid myself that she is going to survive this but I am worried that I don't know what to look for as far as knowing when the quality of life isn't there anymore.
I'm going through the same thing. She sneezes, swollen spot, eats fine one day and then not for a day. I just don't want he to suffer and don't know if she is in continual pain. She seems to eat better if I hand feed her. I'm guessing because it hurts less. : (
Add a comment to Moo's experience
Was this experience helpful?
Loki
tabby
13 Years
2 found helpful
My sweet cat from heaven, who is 13 was diagnosed with cancer on the roof of his mouth. I've had my sweet little man for 13 years. I'm writing this because, at first the vet thought it was dental issues, as we battled diabetes, and he has been on wet food the majority of his life, and happily in recession for 4 years. Unfortunately, this is a battle we cannot win. The tumor is currently pushing his eye out, in which his third eye lid has been exposed for a month. I'm going to try an herbal route to see if this will help with the cancer cell growth. I'll post if this is successful. The only alternative is putting my sweet boy down. That is what the vet is pushing for. I'm trying a ditch effort and trying natural medicine. Best of luck

-Heartbroken mama bear
Any update on the herbal route?
Have you tried Artemisinin 50 mg twice daily for cats.
Add a comment to Loki's experience
Was this experience helpful?
Henry
tabby
10 Years
2 found helpful
Has Symptoms
Snoring, hard food falling out of mouth
Snoring, dropping hard food, drooling
Snoring, dropping hard food
My beautiful 10 year old tabby started snoring in July. He was a big cat, about 8 kilos and had diabetes that we had been treating for about a year and a half. In late August we took him to the vet to check on his diabetes and the snoring. They said he was only breathing through one of his nostrils. They wanted to rule out an infection in the mouth as diabetic cats tend to have problems with them. After some weeks of antibiotics they put him under to see what was happening in his mouth. He had a malignant tumor in the back of his mouth partially under his tongue. A week later we had to put him down as he would have starved to death. Couldn't use his tongue to pick up food. Treatment would have been painful and he didn't have much if a chance. He died late October. 4 months from appearance of snoring to the end. Only drooled last week of his life. Had difficulty eating the last week too. Didn't hide like most sick cats.
Add a comment to Henry's experience
Was this experience helpful?
Bubba
tabby
18 Years
1 found helpful
Has Symptoms
Slobber,eating on one side of mouth
Slobber,eating on one side of mouht
My cat was diagnosed today with mouth cancer...he had been slobbering and not eating for a few days...his face looked swollen and he was moving so slowly...we went to vet and had been waiting results to find nothing until today...thinking possibly dental problems...but our vet found a large mass and it has eaten the bone of one side of his jaw...it was excruciating to see what was happening...he was fine weeks ago or so we thought...we made the decision to put Bubba to sleep today...I could not in good conscience let him suffer anymore...this is an extremely painful thing for your cat...I couldn't let him suffer another second...we were called and within 15 min said goodbye...hardest thing I've done for my best friend of 18 years...nothing and no surgery or medicine could have helped him...I couldn't be selfish and see him hurt any longer...😥
That's "purring"...not putting.
Add a comment to Bubba's experience
Was this experience helpful?
Mooshoo
DOMESTIC
14 Years
0 found helpful
Our cat of 14 years was diagnosed with mouth cancer about 2 weeks ago. Gave her pain meds with her food and she seemed ok. She started drooling a lot and couldn't close her mouth. Didn't eat or drink for 2 days. Took her this morning and had the vet put her down. One of the hardest decisions but did not want to see her suffer or starve to death. Very sad day ,my family loved that cat
Add a comment to Mooshoo's experience
Was this experience helpful?
Skittles (female)
Tabby short hair
16 Years
0 found helpful
We have a cat, Skittles, age 16. We took her to the vet's in Oct. 2019...due to two broken teeth, and for her shots. They did lab work, said she had an infection, gave her a 2 week injection of antibiotics, and told to bring her in later in the month. Unfortunately, I had to go through a hernia surgical procedure, and with Christmas, didn't get Skittles in until this past week 1-20 (2 months later that told to return) Upon examination, there was swelling in the cheek of Skittles, the vet showed us that there was a large lesion, and said the teeth had either broken off, swallowed or whatever, but that the lesion was a fast growing cancer. She said best to let her eat soft food, water, and prescribed an opioid medication, sent 2 days later via FedEX. To give her two doses of it orally .08ml of Buprenorphine Susp ( I choose chicken flavor. The next day, the vet tech called, and ALL of Skittles labs came back better than in Oct.! No problem with kidneys, liver, or infection. Now...all of this is likely correct as I am NOT a vet, or tech. However, did work in the medical profession, and when labs come back good, and since there were two bad teeth there...I begin to wonder "IF" (biggest word in the dictionary...if this is a lesion, of type of cyst growing over the broken teeth. She was given, 4-8 weeks to live, and told us if she begins to stop eating and drinking, we could bring her in to euthanize her. Otherwise, when I called the vet tech, and the Dr. was asked if we could check into this further, she said: X-rays, biopsy, and CT would be needed to be 100% sure. by the way, the vet didn't want to sedate Skittles for fear her kidneys and liver wouldn't do well, but that was based on October's labs. Do any of you out there think that I could be correct, and this isn't cancer? Skittles has a good appetite, and desire for water, and taking the Rx prescribed, rather reluctantly, but does. Any other opinions. I am NOT upset with our vet...more so me, if I'd only got her in quicker, but with my surgery, and Christmas wasn't like I said able. My problem also is we have a handicap son, who LOVES Skittles so, so much, and to proceed
with a lot of further testing, it culd cost over &2,000.00. It's so awful, as I know if it were my family member, I would help, but we have insurance for us, not for Skittles. Sheesh.....thoughts please?
Add a comment to Skittles (female)'s experience
Was this experience helpful?
Stewart
short haired tabby
13 Years
0 found helpful
My cat Stewart's first signs started in July. Just after his 12th birthday. I noticed that he drooled some and would stick his tongue out after cleaning himself. Something he never did before. This was a subtle change that I didn't know would lead to his diagnosis of cancer in January. He has never been around cigarette smoke and eats high-quality dry cat food. He had only been to the vet one time in his life before this.

Stewart started drooling constantly and I took him to the vet thinking it was either a tooth problem or in the back of my mind - cancer. He was diagnosed with mouth cancer and we could see swelling inside his mouth and some whiteness.

It is February now, and he has quickly gone through many changes. The growth has continued on the right side of his mouth. My vet prescribed pain meds which I give through pet pockets and a shot of long-lasting antibiotics and an anti-inflammatory shot. I take him in about every two weeks when his chin swells.

Stewart has been finding it increasingly difficult to eat, though he is very hungry when I get out his food. He always had a dry food diet, but since diagnosed, I started wet food every morning and dry kitten food at night.

Stewart started over-cleaning himself and pulling-out his fur on his belly. I think it is because, as he licks himself, he gets his yucky saliva on it and he keeps trying to clean it. I put an old blanket on my bed for him as a result. Though, I don't see any fleas, there was enough flea dirt to decide to treat him for fleas.

He has lost quite bit of weight. I asked the vet if he thought this was a result of not eating enough, or the cancer, and he said cancer. Stewart is starting to be weaker and looking disheveled for lack of a better word.

I use the soft side of a body scrub brush to clean the drool, blood, and sometimes infection from around his mouth and chin. He loves this the most and makes him very happy.

He is still very loving, happy, and wants all of my attention. He is sleeping on a heating pad next to me right now. I notice that the insides of his mouth is turning from pink to red to white.

It is obvious that Stewart is on his last journey. I promise all of my cats that I will love them and help them through their lives and through death. At this point, I don't know whether he will die on his own or will need to be euthanized. I will follow this through and do what is best at the right time. I trust my vet to help me as well. It's hard, but that is ok. Emotions may be weak, but love is strong, so I'll make it through this.

I hope my experience helps better prepare you for the palliative care you will be doing should your cat be diagnosed with mouth cancer. It's a sad time, but use this time to have a finale of love fest. That's how I see it.
Add a comment to Stewart's experience
Was this experience helpful?
Cookie
short hair
14 Years
1 found helpful
My 14 year old kitty just went over the rainbow bridge. Her decline was very rapid. We first noticed blackish crud near her mouth and weight loss, then about a month later we saw blood on the bed sheets where she was laying and drooling. We took her to the emergency vet asap. They told us it was probably oral cancer. I knew she didn't deserve to spend her last days being poked and prodded just to prolong the painful inevitable. We decided to snuggle her up in a blanky and cuddle her while she went to sleep. As much as it hurts I know we let her go with dignity before she suffered until the end. She passed in my arms comfortably surrounded by the ones who loved her more than anything. Pleasd keep that in mind when it may come down to making that decision for your baby.
Add a comment to Cookie's experience
Was this experience helpful?
Shygirl
Cat
8 Years
0 found helpful
Has Symptoms
Drooling weight loss not eating
Shygirl, 8yo female stopped eating and drinking. Thinking it might be a bad tooth, took her to the vet
Doc examined her, commenting about a bad smell. Examined her futher and said she has a couple of bad teeth and a mass un her front upper jaw
Said the could do anything until she was eating regularly because of the anesthesia
Gave her appetite stimulant

Couple of days later, still not eating, she was drooling badly so I took her to a emergency hospital where they diagnosed kidney disease
Stabilized her, 3 day stay, and sent her home

Took her back to vet insisting on having the bad teeth removed which they scheduled along with removal of the mass for biopsy

Just found out its cancer

She's doing well now but I'm wondering how much time I should expect to have with her before putting her to sleep
Mine lived for 6 months tops since I first noticed a small lump on her jaw. She was 13, a healthy and strong girl but the evolution of this disease is just mindblowing. Don't wait until the pain is too much..you'll simply watch her vanish before your very eyes..it's horrible. Mine died today and I regret not making the decision the moment she started sleeping way too much and eating with difficulty, losing weight by the day.. Be strong! My thoughts are with you
Thank you so much for sharing. That is the toughest part. My boy is so healthy and strong. Can I ask? Your last comment about regretting not making the decision, are you saying perhaps you would have let her go sooner? At that point was she still doing things she loved?
Oliver has been my light. He was diagnosed with a tumor on his jaw two weeks ago. Vet didn't give us a time line. Told us to watch his eating habits. If things start to change and he acts like he is in pain. Well.... I know it's time to let my best and dearest companion fly.
Add a comment to Shygirl's experience
Was this experience helpful?
Serjeo
domestic short hair
13 Years
0 found helpful
Has Symptoms
Difficulty eating and drinking
I have a 13 year old big guy just got diagnosed with FOSCC on Friday. He is literally my bff been thru everything with me. He had a dental in September cuz he was pawing at his mouth and he was diagnosed with periodontal disease. Got his dental with multiple extractions but he was still pawing. Took him back and vet found sutures had not healed. So they put him under find some loose bone in his jaw take it out and stitch him up again. He starts drooling and I notice his jaw shifting so I bring him back again. Dr. Says looks like inflammation sutures look ok come back in a week. I come back in he is now bleeding blood and his jaw is shifting now noticeably to the vet so they put him under again discover a tumor send the xrays to specialist and stitch him up again and tells me he'll call me when he hears from him. A week goes by and Serj's jaw looks worse than ever so i take him to specialist through emergency room visit since they have no actual appointments for a month and a half. Apparently he has FOSCC his jaw is fractured because of it and I am just heartbroken. Surgery is not necessarily advisable because of the destruction of the mandible the specialist thinks we might allready be late in the game but it's so hard to get a real opinion from a doctor. I feel like they just tell you what you want to hear. I want what's best for Serjeo and I don't have five thousand dollars for surgery a ct scan or a biopsy but I don't want to let him down and I can always get a new credit card or something. These animals do so much for us how do you make a decision like that when there's a possibility for a cure and you don't have every little piece of information. Has anyone had experience w FOSCC and mandibulectomys? And has anyone ever heard of a jaw being fractured by a tumor? Help ❤️❤️❤️
Add a comment to Serjeo's experience
Was this experience helpful?
Tommy
DMH
21 Years
1 found helpful
My 21 year old cat Tommy has just been diagnosed with mouth cancer. Vet wants me to put him down...but I won't do it right now. She won't give any antibiotics anymore either, I've had him on CBD oil capsules for 3 weeks now and it seems to be helping. But switching him to Artemisinin 50 mg twice a day. Has anyone tried that? Its supposed to help shrink tumors.
How has it been going? Where is the Artemisinin from?
Add a comment to Tommy's experience
Was this experience helpful?
Cheese
Domestic shorthair
6 Years
0 found helpful
Would it be less likely to be squamous cell carcinoma or cancer if the oral mass completely disappears (it's been less than a week)? I was vigorously putting brushless oral gel in his mouth, as a veterinarian appointment cannot be ASAP. Could it still be or have been cancer though? I am immediately getting him to get an exam and dental cleaning in May. However, I am wondering if it is okay to be hopeful that it was not cancer?
How is your cat and what type of brushless oral gel were you using?
Add a comment to Cheese's experience
Was this experience helpful?
Alfie
tabby
3 Years
0 found helpful
Has Symptoms
Bad breath, not eating, weight loss
We noticed lethargy and fever in our cat last Thursday and I called the vet and got him in emergently. He had a high fever and was dehydrated, so they kept him all day for fluids and antibiotics. Upon exam our vet found a pea sized lump in his throat/back of mouth. We scheduled surgery on Monday morning to have it removed, but within 45 minutes of dropping him off the vet called to say it had quadrupled in size and was now further up and further down and that it looked awful and she suspected SCC. Doing a biopsy would have taken 7-10 days for results and she did not think our baby had that much time left without it occluding his airway and esophagus. We made the incredibly difficult decision to let him pass peacefully, as he was already asleep under anesthesia.

My question is, has anyone see SCC in a cat this young? He was only 3 years old and we have had him since he was 7 months.
If it helps at all, our Harry is apparently less than 6 years old according to the vets and it would appear he's has had his tumours for at least a year now so while it seems unusual, it's not impossible. I'm so sorry for your loss 😢
Add a comment to Alfie's experience
Was this experience helpful?
Gizmo
tabby
12 Years
1 found helpful
Has Symptoms
Bleeding from mouth bad breath
I lost my baby boy gizmo a wk ago due to cancer it really hurts losing him I only found out a 3 weeks ago if I could done something to save him he was my special baby I noticed when he was choking on his food he loved his meals espicaly chicken was his favourite he kept trying to get it this out of his mouth i knew something was wrong and that's I had to get a appointment ASAP if notice anything wrong with your babies take them to the vets ASAP if i could turn bk time I would to try and save him I would have done anything for him he was my special baby boy I will always miss him it breaks my heart that I am so lost with out him by my side
Add a comment to Gizmo's experience
Was this experience helpful?
Topaz
domestic short hair
12 Months
2 found helpful
Detailed post... to inform others if they are in the same situation on what medicines they could try! If anyone has any suggestions, medicinal, herbal, nutritional or otherwise...please comment!
My 12 year old cat Topaz was diagnosed with cancer around 6 weeks ago when we took her in for what we thought was an abscesses tooth. They found extensive destruction of bone and the lay down of new bone and tumor material in an X-ray along the bottom left jaw extending from the front tooth to the jaw hinge and could not open her mouth more than ~10mm. A fine needle aspirate confirmed oral SCC. They also found lumps in her abdomen which through an aspirate turned out to be mediastinal cysts (benign) which mimic placement of abdominal tumors in cats. Prognosis is poor for the oral cancer as it will continue to spread up to her skull and we believe it has recently started attacking the under surface of her tongue. Before we suspected any issues she had only been drooling a bit and after diagnosis she has declined rapidly... her mouth can only open to around 6mm, her gum line is ulcerated (at the location) from the tumor moving upward, her tooth (she had previous removals) on that side is being pushed upward out of the gum, there are obvious blood vessels on the surface of the gum and her third eyelid had started to protrude in the corner but has since worsened to top and bottom aswell from pressure behind the eye. When feeding her lately she has bled bright red blood (some days it happens and some days it doesn't at all- completely clear drool) which doesn't stop for quite some time.
We have had her bloods done every 2 weeks and they have all come back healthy. All organs are functioning, not low on nutrients (we are syringe feeding her for hours to get enough food into her and she drinks on her own)... only thing was at the beginning she has a low platelet count of ~100 and that returned back to normal. She began with advanced anemia which has also cleared up as of her last blood test a few days ago. She has maintained her weight at 5.5kg throughout. Still pooing and peeing. She still seems very happy most days, but some days she's very lethargic (could be her meds). When she eats it's a struggle because she mostly isn't hungry (except when we have meals!) but when she's enthusiastic it's much easier and she licks the food (a/d hills prescription diet 'Urgent Care' pate -amazing stuff!) food off of my finger.
She's been on an oral chemo therapy drug called palladia for about a month now and her body has accepted it well. She received a "pamidronate infusion" two weeks ago which lasts up to a month and is effective for bone pain relief as it slows the destruction and laying down of new bone (the cancers primary action). She has also been on meloxicam (metacam) and buprenorphine (pain killer) since diagnosis.
We decided to give palladia a go, regardless of it's chances as surgery was impossible and due to her mouth restriction (can't get an intubation tube in) radiotherapy and traditional chemotherapeutic were not options. She has also been using an orally dissolvable wafer of ondanestron which calms nausea and increases appetite... it's amazing!
Although, I am concerned that she won't have much longer left as she shows worsening symptoms...
I'm still in shock that this is happening to my poor baby. She's always been such a healthy and happy cat. Too young.
If anyone has a similar experience or can offer some insight please comment. :( </3
Of the many supplements I have looked into it seems that most for cancer have milk thistle in them so should you have a choice of brands to use if you go with it.
Add a comment to Topaz's experience
Was this experience helpful?
Reezer
BSH
16 Years
2 found helpful
Hi my gorgeous cat who is my world is nearly 16yrs old he had a biopsy from his tongue we came back the horrible news i so didnt want to hear,he has been diagnosed with cancer on the tip of his top part of his tongue, he also has a little red lump ball under his tongue,he also has a slight heart murmur we have taken him to vets who then sent us to a specialist, they said they could do a biopsy of the lymphnodes to find out if it has travelled anywhere else, if it hasnt spread they said they could cut his tongue off (OMG) and he would have a feeding tube in his neck for a couple on months then he will have to learn to eat and drink again, they also said it could come back very quickly and he could have weeks or a couple of months to live HELP IM AT MY WITS END DEVASTATED HE IS MY WORLD are there any natural cures i could try?? and recommendations for feeding him
I personally wouldn't put the baby through all of that. He has lived a great, long life and if you can tell he is suffering, the humane thing to do is euthanize. I'm gonna have to make that decision very soon, too. My sweet Norma is gonna be 10 in July and I don't know if she'll make it that long. This growth in her jaw came up fast. Took her today. Not the best news. It is likely cancer. But we'll try and be optimistic and wait on the specialist to get back to us about her sample. Wish you and us had a better outcome, but I will not let her suffer. If she can't eat anymore and her quality of life is just reduced to nothing, I'll take her in again. Hope your baby doesn't suffer.
Don't wait, guys...I watched mine practically disappear just hoping for a miracle. The vet tried a medicine called Theranekron, which was supposed to stop/delay the tumor from growing...and I kept hoping it would work..but it didn't.. and I don't have enough words to describe how sorry I am I didn't end her suffering sooner and made her go through all of that pain because of my stupid hope that she would get better... Lots of warm wishes and I'm so sorry you all have to go through this awful experience!
Add a comment to Reezer's experience
Was this experience helpful?
Mia
Maine Coon
9 Years
0 found helpful
My sweet Mia was diagnosed yesterday. Apparently in her tongue. The vet said there's nothing to do. No time expectation received... I will look for other opinion and eventually go to Ghent vet university for research and confirm that it's really nothing to do. She's drooling and not drinking. But she's eating quite well. She mainly eats dry food but always begging for the other so I am spoiling her with all she wants. I just want to make sure she doesnt have any pain. Any advise?
Add a comment to Mia's experience
Was this experience helpful?
Ruby
Short hair domestic
15 Years
0 found helpful
Hi two weeks ago while my cat was being examined the vet noticed she wouldn't let her look into her mouth. She said there was some swelling in her lower left side of her jaw and said it could be an abscess so the vet gave my sweet Ruby an antibiotic injection. A week later I brought her back to the vets and the antibiotic didn't seem to help and Ruby's jaw was very painful when touched. We scheduled Ruby for oral surgery for the vet to determine if it's an abscess or a tumor. Until then she's on pain meds that are applied in her ear. I'm very worried and I'm wondering should it be a tumor would it be painful? I'm praying for an abscess!
Add a comment to Ruby's experience
Was this experience helpful?
Eddy
Male
12 Years
1 found helpful
Has Symptoms
Swelling, odor, not eating
Mr Ed, our 12 yr old cat has every symptom of oral cancer. The stench is horrible, bleeding some from the mouth, and cannot eat much at all. He does yelp if he eats hard food. He's lost a lot of weight and sleeps most of the time. It's been about 3 weeks since he's ate anything much. He's been an outside cat and had been missing for about 2 weeks and when he came home he was very weak and thin and frail. We have moved him inside and he does drink water. I believe he is near the end but idk what to do. We are wiping the side of his face often bc he is drooling ....he right jawline e is where the rumors appears to be.....swollen and tender.....if I press on it much a little bit of blood swaps out and the smell is horrendous......with his age and the co diction his body is in wesou t he will be with us much longer....what should we do?
If he is still alive, I recommend euthanizing him asap. Mine died today having the same simptoms and it's all downhill from here on.. Don't make the same mistake I did postponing the inevitable...the pain and suffering is horrendous especially for the cat, but also for you.. Mine was ok as long as she could eat..but after the tumor grew and grew, her life quality dropped rapidly..she couldn't eat properly, she started losing weight and the bleeding was worse by the day. I kept hoping the treatment would somehow do a miracle..but I regret terribly not putting her to sleep sooner and save her from the pain she must have felt.. Best regards and be strong!
Add a comment to Eddy's experience
Was this experience helpful?
Mittens
Cat
17 Years
0 found helpful
Mittens my 17 yr old , was diagnosed 5 weeks ago with squamous cell carcinoma at that time the vet said he had 2 weeks . We are 5 weeks in . He is still eating and drinking not as much food but eating
Add a comment to Mittens's experience
Was this experience helpful?
Trixie
domestic short hair
12 Years
0 found helpful
Has Symptoms
tumor on face; third eyelid showing
I noticed my cat's third eyelid showing and some extra drool, so I took her to the vet. She has a tumor that is pushing against her eye. Unfortunately, there is nothing we can do except give her a steroid to increase her appetite and reduce inflammation. Right now she's acting like herself, but the vet said this type of cancer is aggressive and we probably have a few weeks before we need to put her to sleep. I'm just wondering how fast other people went from diagnosis to end of life. I love her so much and don't want her to feel any pain, so I'm trying to carefully monitor her symptoms.
Add a comment to Trixie's experience
Was this experience helpful?
Tiger
tabby
15 Years
0 found helpful
I noticed my 15 year old cats face looked like someone had kicked her in the face and she was drooling and wouldn't look at me. I thought her jaw was broken. She was having a hard time eating and drooling with pain. Diagnoses; cancer on the jaw which is shifting her jaw. They pulled two loose molars and gave me the option to either put her down or take her home. She is eating 2 jars of Gerbers
Ham baby food daily and is gaining weight, She is no longer drooling but developed conjunctivitis and has suddenly gone blind in her left eye within a few days. She bleeds from her mouth after meals, sometimes gets nosebleeds. But she is still purring, gaining weight and seems to be getting stronger. I know she is near the end of her life and there is nothing more that can be done. But I want her to pass at home in her familiar safe surroundings. If she has signs of pain, I will take her back to the vet one last time :'(
Add a comment to Tiger's experience
Was this experience helpful?
Becks
tom
13 Years
0 found helpful
Has Symptoms
bad breath, bleeding, dribbling
my cat just got diagnosed Friday morning as I noticed him bleeding, He has cancer right hand side of the jaw that is also at the left hand side.
The vets says they cant do anything and I also cant tell if my baby is in pain.
He is eating ham or chicken when i give it to him and drinking water but is sleeping all the time and looks sad but his coat is in great condition. Please help as I dont want him to suffer but I dont want him to die
Add a comment to Becks's experience
Was this experience helpful?
Cleo
domestic short hair
16 Years
0 found helpful
My almost 17 yo cat's chin had looked odd for about a month, then drooling started, sometimes bloody. I'd assumed she'd had a stroke. Finally brought her in to the vet who couldn't pry her mouth open - I asked to sedate to confirm a diagnosis and she said she could die during the sedation. They opted to use gas and they took pictures to confirm bone cancer in her left bottom jaw. She suggested putting her to sleep but I couldn't bear it yet. She's still eating Temptations treats (vet couldn't believe that but obviously she's smart enough to chew on the other side) and a bit of wet food daily. Drinks a ton of water. With anyone that's put their cat down, how did you know it was the right time? She still attempts to groom herself even though her mouth smells like it's rotting. Any advice would be appreciated!
Add a comment to Cleo's experience
Was this experience helpful?
Pomegranate
domestic short hair
14 Years
0 found helpful
We took my baby (14) for a 2nd opinion, and the 2nd vet diagnosed the tumor. Said there was nothing we could do but extend his life if we wanted via antibiotics and pain meds.

We did that once, and in two weeks, the pain, bleeding, and drooling came back. We did it again so that my kids could come over and say goodbye, but the end is imminent.

My question - how do you know when it's time? He eats as long as the AB and pain meds are working, and he's vocal and happy. But isn't the tumor just going to keep growing? He's 14, so surgery is not really an option. I REALLY don't want this cat to suffer.
Add a comment to Pomegranate's experience
Was this experience helpful?
Sneakers
Long hair red cat
16 Years
0 found helpful
My cat Sneakers suddenly stopped eating 7 weeks ago. He was diagnosed with inflamed lungs and a spot of pneumonia. He was treated with antibiotics, anti-nausea med, and nebulizer treatments. He improved, ate for a week and then stopped again.
Took him to a vet ER, gave him fluids, was prescribed anti-nausea med and an appetite stimulant. Did not seem to help. Took him to my local vet who decided to try a cortisone injection and sub cu fluids. It helped for a week, then Sneakers stopped eating again. Two sets of blood work were performed. An
X-ray and an ultrasound were done. Nothing seemed out of the norm. Sneakers was approaching 16 years of age. Seemed utterly healthy, except he wouldn't/
couldn't eat. Tried a long term course of cortisone, hoping it would help, it did . Sneakers ate well for one week, then just stopped. Nothing helped. Took him back to the ER. This time we could see discolorations and a lesion on his swollen tongue.
He spent the night. Received fluids and antibiotics.
I took Sneakers home knowing we would only have a few days together. Buprenex was prescribed for pain. I gave him 2 doses. He didn't mind it. But, his pupils were unusual. One large, the other quite narrow. I held off on further doses. His eyes came back to normal. He was still loving and communitive.
I knew it was time to euthanize him and he had only eaten once during the past week. His passing was peaceful. I have only one regret - that I didn't give him the Buprenex during the last 24 hours. He was sleeping and had lots of pets, love, and brushing
before his last night and morning. When I woke him his eyes were clearly showing pain and were almost
slits. He still knew me and responded. I feel SO Terrible that I failed to alleviate his pain during that last night and morning. The entire journey was exactly 7 weeks. Is there any advice for a situation like this? I think I was trying to maintain my connection with him and not send him off in a state of euphoria. Maybe I didn't quite understand how Buprenex helps alleviate pain and Sneakers would have been more comfortable had I given it to him.
Add a comment to Sneakers's experience
Was this experience helpful?
Rocket
short hair
16 Years
0 found helpful
Took our beloved Rocket to the vets 3 weeks ago as loosing weight and generally not looking too good. But he is an old man now so really didn't expect what came back.
Vets said leave him in and we will sedate him see what's what!
Got a phone call a couple of hrs later to tell us he had s massive lump on the back of his throat. Devastated to say the least. Went back to pick him up with some decisions to be made! We chatted with the vet, who was quite happy for Rocket to come home with lots of TLC! That's what we've been doing (palliative care)
He had gone down hill now a bit more, still eating a bit now and then and drinking and going around his business very cuddly and follows me everywhere! We're due back at the vets next week for sedation again to see how the lump is ( has it got bigger) if so we need to do the best for our boy! It's heart breaking but we have to do what's best. At this time we're just giving him any thing and everything he wants. 😪 it's a pleasure reading everyone's stories my heart goes out to everyone going through the same Painful experience. Lots of love to you all 💔
Add a comment to Rocket's experience
Was this experience helpful?
Spike
tiger stripe
11 Years
1 found helpful
My 11 year old baby boy Spike for about week started sticking his tongue out and had a pea size lump on his lower jaw, these were the only symptoms. We took him to the vet right away thinking it was a bad tooth only to find out it was scc after a biopsy. His jaw had disappeared on the x-ray. We chose not to do surgery or anything else except pain and swelling management, That was on January 2 2019 it is now March 1, and Spike is still himself eating drinking purring and snuggling, but his lower jaw is much larger now and the lump has extended to under his chin on that side and his tongue sticks out a little bit all the time. I have no doubt that his time is very limited but so far there are absolutely no other symptoms which I'm grateful for. My fear is that I will either wake up one morning to find him gone, or one day he will just fall off that cliff and i'll have to make that difficult decision. It breaks my heart
Add a comment to Spike's experience
Was this experience helpful?
Misty-Maine
LaPerm
13 Years
0 found helpful
Has Symptoms
less interested in eating
...Just came home from the vet.

I waited for some weeks to get in with the one vet that I really trust. Our 13 year-old "Misty-Maine" was diagnosed with a tumor at the back of her tongue. She had a blood test today for surgery tomorrow morning. Our vet is hoping that it is growing on a "stalk", and will be easy to remove.

I looked up mouth cancer in cats. I was frankly surprised. We have not fed our cat tuna and was told canned food is best for cats. Now I'm reading that it seems canned food is implicated as one of the three causes? She has not been around any cigarette smoke either.

One of the other vets in the office that I spoke with about six weeks ago, had me count her respirations and those were fine so she thought maybe doing a bronchoscope would be helpful. Misty was not having the symptoms that would warrant that, so we opted to wait and see which she agreed was a good idea. She also has the condition where she absorbs her teeth, so had a number of her teeth removed by the vet In 2015 and 2016.

She is still eating well but she has lost quite a bit of weight over the last few of months, but the vet said that was a good thing.

My husband and I are very sad. I think I had more hope until I began reading through this accounts. Perhaps a wake up call--a sobering wake up call.
Add a comment to Misty-Maine's experience
Was this experience helpful?
Misty-Maine
LaPerm
13 Years
1 found helpful
Has Symptoms
Snoring and losing weight
I don't know where my other post from yesterday is, but we just returned from the vet with our precious Misty-Maine wrapped in a blanket.

She began sounding like Darth Vader and we took her to the vet some weeks ago and her respirations were fine so we thought it was food or something we switch to grain free food, etc. She was losing weight which was something we were supposed to be working on. However, she began losing more weight and more weight and I asked to see the head vet and got the soonest appointment which was a couple of weeks away. We took her in yesterday and the vet opened her mouth and you could see sores at the back of her throat, tonsil and tongue. There was a mass as well.

They scheduled her for surgery this morning in hopes of being able to make her More comfortable and give us a little bit more time with her. The vet called and they wondered how she was even breathing because they had so much trouble intubating her. They said it was bad and I asked what would she do if it was her cat and she said that she doubted Misty would be able to wake up from the anesthesia because her respirations would be diminished from the anesthesia and she would let her keep sleeping. We agreed. So hard--so very hard. She was very unusual cat. My husband likes to write and I think he might go ahead and read a book--so maybe watch for the children's book, which will give wonderful stories about her…
Add a comment to Misty-Maine's experience
Was this experience helpful?
Bruji
moggie
20 Years
1 found helpful
Bruji is a 20years and 3months old queen (spayed).
She has had her ups and downs over the years including a (probable) stroke 6 years ago after which I was advised to put her to sleep; obviously I declined and she recovered to live happily since.
However, over the last months she seems to be suffering pain in her jaw (affecting both her appetite and her QoL) and I have perceived a bone-like growth displacing her lower right back teeth.
I would like a second opinion before I enter into an irrevocable decision; is this treatable?
I just saw my vet yesterday; who I have been using over 20 years - my mittens age 17 was diagnosed yesterday - he is eating and drinking still but my vet said - no surgery - I could try radiation but it will not help; it doesn't in cats - he said as soon as he stops eating to call and bring him in - he gave us 1 to 2 weeks - I am sorry; trust me I am sick to my stmach - but my vet said there was not anything to do
Add a comment to Bruji's experience
Was this experience helpful?
Mickey
American Shorthair
14 Years
1 found helpful
Has Symptoms
Inability to eat from bowl
Inability to drink from bowl
Mickey is about 14 yo and has grown up with our children. He survives his brother Malibu by about 3 years now. Roughly 3 weeks ago, Mickey began to have body odor, as well as seemingly stopped drinking and eating. Water was all over the floor by his dish as he pawed at it, sloshed it around, then quietly put his face near it. However, there was no slurping/drinking. We visited the vet on a Friday with nothing to report. They kept him for the weekend. On Monday the vet identified a mass below his tongue. She said growth that quickly is SCC. She showed us how to make soft food dispensed by syringe and gave us pain med preloaded syringes. He gladly accepts the food, but will not accept water via syringe. He gladly accepts feedings about every 4 hours, 6-10 ml. His meows have changed tone, too. We also towel wash him due to his inability to clean himself. Right now it's just comfort care as treatment would supposedly buy him a few months and be disfiguring, diminishing quality of life. We're not giving up yet, as he has energy and still accepts food. However, increased bloody drool and weight loss may take us down a different road soon. We never considered snoring as a possible sign for disease in cats. His brother snored for months before weight loss, multiple organ failure, and lethargy. Please check your cat if he/she presents similar conditions/behavior.
Yes, I also wish the vet that we first saw had suggested this could be going on when I talked of noisy breathing. She didn't and they diagnosed invasive mouth cancer yesterday, tried to do surgery today and couldn't even intubate her, so decided to keep her asleep. We are heartbroken and will find a beautiful spot in our flower garden and burry her body tonight. I'm grateful she is not in pain any longer.
Add a comment to Mickey's experience
Was this experience helpful?
Phillip
American Shorthair
13 Years
0 found helpful
Phillip, 13, was having a hard time eating his normal cat food so I bought wet food and broth for him. I thought it might be a tooth issue. He has been drooling excessively for about a month. Today, he wouldn't even eat his favorite cat bisque treat. I contacted the vet and set up an appointment to see him, thinking it was a bad tooth. It was a tumor that covered the underside of his tongue and had necrotic tissue in the center. He had another tumor below the tongue. I just went back to the vet and had him put to sleep.
Add a comment to Phillip's experience
Was this experience helpful?
Madge and Mercer
Persian
12 Years
0 found helpful
I have researched extensively about feline SCC and I can't find any info regarding having multiple cats get diagnosed with it within a few months of each other in the same household. I have/had two rescue Persians. My sweetest girl, Madge, who was 14 when we found a mass in her lower jaw after noticing she was drooling. We removed her lower jaw in 3 surgeries, but it kept growing back and she passed a way after fighting it for 6 months. Now, unbelievably, my other rescue Persian, a 12 year old male named Mercer, has SCC under the tongue, only 5 months after Madge passed away. My vet removed as much as he could when he did the biopsy. For Mercer, all we noticed was bad breath, not wanting to eat dry food, and slight drool. But one night we noticed blood on his chin and looked inside and saw something under his tongue. Never in a million years did I think just a few months later my other fur baby would have the same cancer in the same spot. I thought he was just depressed after Madge passed away and the fact that over the course of all this I was pregnant and had a baby 4 months ago. Madge passed a way 3 weeks before I gave birth and now Mercer is diagnosed 4 months after.

Now I'm not only devastated that my 12 year old Mercer could pass away from the same terrible disease but also that it can't be a coincidence. Is it an environmental factor?? I know cancer isn't contagious, but I'm becoming irrational and I have done so much research and can't find anything. My vet and all the techs say they rarely see SCC never mind two cats, same household and months apart. I'm really worried it's something in our apartment. I read a journal article that said tobacco smoke, flea collars, and canned food (especially tuna) can cause it but none of those are applicable to my cats. The only thing I can think of is that I started giving them those tuna squeeze treats in the last year but not canned tuna which the study refers to. Is it the "canned" or the "tuna" variable that is linked to oral SCC in cats?

I'm at my wits end, if anyone has every heard of multiple cats in a household and so close to gather getting oral SCC, please let me know and if any environmental factors could be to blame. Or if anyone has fed their cats the tuna squeeze treats or bisque delectables and had any issues.

This is so devastating and I just wanted both my fur babies to grow up with my new baby girl I just had. This is just so unbelievably sad.

Thanks in advance for any insight.
I have lost one to very aggressive SCC that even the university specialists could do nothing about. A week after she passed, I noticed another cat from the colony with similar oral wounds on the opposite side of her mouth. We thought it was a stomatitis flareup and had the remainder of her teeth pulled and the vet also did a biopsy of the inflamed site. Unfortunately, after the tooth extractions and biopsy, the inflammation swelled and ruptured and is now a gaping open ulcer that is rapidly invading her head. It has affected her eye this past week and though I am using sucralfate dissolved in water to control the bleeding, I am not very hopeful that this is anything less than SCC. Vet said it would be useless to send the biopsy off for analysis if she failed to respond to antibiotics. With antibiotics, jer condition smells less offensive, but has continued to progress rapidly.
Add a comment to Madge and Mercer's experience
Was this experience helpful?
Buddy
American Short Hair
12 Months
0 found helpful
One week ago I noticed my 12yr old cat drooling. I said he needs to see Vet must be his teeth. Unfortunately it was a Tumor inside his mouth. I did feel under his chin a bump still thinking his teeth. I'm sad because nothing they can do just make him comfortable anti inflammatory meds. Hope he eats. He looks different in one week. Seems to be moving fast.I will try my best until with him. Once no eatting I'll have to make the decision 😢
Add a comment to Buddy's experience
Was this experience helpful?
Tiger
tabby
7 Years
0 found helpful
We rescued this cat from the streets 6 months ago. I am guessing his age but he seems to be around 7 years. Thursday I came home to find him hiding and not really wanting to have his head pet. Friday he was still hiding and wouldn't eat or move much, just stayed in one spot. Saturday we finally were able to get him into a cat carrier, he hated when we tried to touch him. Took him to a vet and they sedated him to get a better look. They said his jaw was swollen and his eye was bulging out more than usual. We go back out to the lobby and the vet calls us back in a few minutes later to reveal a massive tumor at the back of his mouth, behind his left molar. There wasn't much that could they could do, he was already in a lot of pain and was dehydrated. He wouldnt have been able to eat or drink at this rate and would have died of dehydration and starvation, so we decided to put him down.
Add a comment to Tiger's experience
Was this experience helpful?
Miley
Domestic shorthair
10 Years
0 found helpful
My cat, Miley, was 10 years old and I just had to put her down today. I noticed what looked like a cut on her upper left lip. She needed teeth extracted, so the doctor thought the swelling might be from the tooth decay, so she took a biopsy and performed the surgery. The biopsy came back 2 days after the surgery, which was yesterday. She gave her life expectancy about a week, unless I put tubes down her throat and fed her that way. I had to make the near impossible choice to let her go. Worst experience of my life.
Add a comment to Miley's experience
Was this experience helpful?
Barney
British short hair
17 Years
0 found helpful
He has had the tumour for several weeks and now it's starting to get to the point that he can't eat. Once he has stopped eating altogether we will take away his pain by euthanasia. He had a thyroid problem so we couldn't do a biopsy until that was treated.
My first cat with SCC died the day after stopping food intake.
Add a comment to Barney's experience
Was this experience helpful?
Mandi
short hair
17 Years
1 found helpful
Has Symptoms
drooling, ulceration in mouth
It's been a while ago since I had my cat with mouth cancer, but here's what I learned.
My cat Mandi was 15 years old when the cancer was found and it wasn't just getting started. The vet advised treating her to just keep her comfortable for as long as we could. The vet gave her survival odds as less than a ten percent chance of making it for one year no matter what treatment was used. The choice of treatment that I was given was radiation therapy at a cost of over $17, 000 or I could choose
less aggressive treatment that would help keep her comfortable for as long as we could . Regardless of which option I chose, the survival expectancy for making it for just one year was less than ten percent. I picked the less aggressive treatment but I soon saw that it wasn't going to help for very long so I explored the internet in hopes of finding a natural treatment. BINGO! You can treat this yourself and do it much better than the treatment from the vet!!!!
The first thing I found was the molasses baking soda cancer cure and yes, it works on mouth cancer in cats! However, to do this right, you're going to need more than one protocol. After using this for a while and doing more research on the internet, I added IP6 plus inositol. IP6 is inositol hexa-phosphate and to this you add plain Inositol which enhances the effectiveness of the IP6.
I also added Artemisinin which you need to combine with a fat. I used olive oil, melted butter, coconut oil or fish oil since I already had these.
I didn't give all of these protocols at the same time of day. I gave IP6/inositol in the morning, molasses/baking soda around noon and artemisinin late at night at bedtime. These three protocols seemed to be the ones that worked the best for me. Occasionally, I also gave her a triple mushroom supplement of maitake, reishi, and shitaki mushrooms. As a vitamin supplement , I gave her some Poly-Vi-Sol children's vitamin drops. Eventually, my cat was able to eat again and I mean she had an appetite! She would even eat dry dog kibble left in the dogs food dishes and she munched it down with NO difficulty! This would have even been be too hard for me to believe if I hadn't saw it with my own eyes but by golly, by gee, I HAD MY CAT BACK!!!!
My beloved Mandy lived to 17 years old and passed away from kidney disease.
One thing about getting into a fight with cancer, you've got to ride this thing hard and I mean ride it really hard. I had some set backs at the very beginning and it was hard to try and gain back the ground that I lost. You've got to use different protocols and not just one by itself. What I've listed are what gave me the best results but there may be others that work just as good or maybe even better. I got some good info on line from the cancer tutor. Studying to try and find out more about how to deal with this was never ending.
Check out "Nate the cat who survived cancer" website. You can learn from others who have cats with cancer. I made many comments there when I was actually doing this and they should be in the older comment section.
Add a comment to Mandi's experience
Was this experience helpful?
Steeler
Domestic short hair Tortoise
12 Years
0 found helpful
My beloved 12 yo Steeler (Black n gold tortoise) started having trouble eating her dry cat food. She's always been my eater grazing all day long and loved her treats! Then I noticed excessive drooling. Called vet and got appointment for next morning. Vet checked her said she seems fine. Recommended teeth cleaning even though her teeth didn't seem bad nor bad breath $755. That was Saturday and I stewed all the rest of the weekend bc I was unhappy with visit and I knew there was something wrong. Called Monday and expressed my concern and asked to talk to vet my daughter liked. Office girl said she'd have her call. Waited all day. Finally at 8 pm original vet called. I discussed my concerns and he said they discussed it as well and offered some alternatives to teeth cleaning. I took her yesterday at 8am. Plan was a mild sedation to examine her mouth and get bloodwork. Sounded much better to me!! Good vet was on. She told me she actually got a good look without using sedation. She has a large tumor between lower teeth gums and tongue. I agreed to mild sedation and they did a biopsy. I'm waiting 3-5 days for results. Hopefully we get before weekend or I'll be waiting until Monday. I'm pretty sure what the outcome is going to be especially after reading all these heartbreaking posts. She's not really eating or drinking and is just cuddled and sleeping on the floor in a quiet area. Really doesn't want me to pick her up. I feel horrible but I knew something was very wrong. I don't want her to suffer.
Add a comment to Steeler's experience
Was this experience helpful?
Luna
tabby
14 Years
0 found helpful
My cat is 13 years old I felt a lump in her lower jaw and had bad breath. I took her to the vet they did an x-ray, blood work and a biopsy. The biopsy came back that she has squamous cell carcinoma. The cat has a ferocious appetite and behaves as it always has. Is this normal?
Add a comment to Luna's experience
Was this experience helpful?
Garfield
tabby
15 Years
0 found helpful
Has Symptoms
Weight Los whincing when eat
My Garfield had his teeth out in June and had a bad infection. I've been taking him back to the vets 3 times a week for antibiotics and pain killer. They did a biopsy last week and it came back cancer .He still wants to go out and eat after his painkiller. I'm so worried. I don't know how long he as got . Yesterday he was hiding all day and today he's eating and wanting To go out .
Add a comment to Garfield's experience
Was this experience helpful?
Phoebe
tabby
18 Years
0 found helpful
Phoebe is 18, discovered a hard mass in mouth , around jaw. She still eats a lot drinks water, jumps cuddles, but reading it goes fast and may only have a few months. And she blind but she's still herself .. she also has kidney disease as well. All those combined I'm surprised and grateful there's no signs of pain or suffering as of yet. I know her time is near but I don't want to let her go while she still has life in her..
Add a comment to Phoebe's experience
Was this experience helpful?
Rocko
Grey domestic
12 Years
1 found helpful
My 12 year old kitty is suspected to have oral cancer and will be put under anesthesia in a couple of days for a biopsy to confirm the diagnosis. When the vet opened his mouth there were 3 very obvious lesions on his palate and the gums of his back right tooth were beet red. The vet discussed that he wasn't sure how much more we would want to do at the time of his biopsy but we decided he could extract the tooth. Now the more I am thinking about it I fear tooth extraction may make him very uncomfortable and not want to eat at all following the procedure. Given that he may likely be diagnosed with SCC, should I just leave his tooth and let him live out his days until he is no longer eating or showing signs of suffering? We're torn, we're heartbroken, we don't care about the costs but just want our sweet Rocko to be as comfortable as possible for the rest of his life. He is currently still as snuggly and sweet as he always has been (with cat attitude of course). We started seeing signs about a month ago, thought he may just have had something wrong with his tooth. Size of growths didnt look promising
My cat, Saki, was just diagnosed. He had one bad tooth that was removed, and he has been so much happier since. He's eating canned food and not showing any distress or pain. We we're given a pain killer but only used the first 24 hours at home. Saki has actually been much more at ease and appears to be more comfortable since the tooth was removed. Good luck. <3
My cat had a tumor in lower right cheek and rotten tooth in top left. We opted to remove tooth and take a biopsy. When the vet went in to take the biopsy, the mass was crumbling like raw hamburger meat, so she took the entire mass. I was so worried she wouldn't eat at all, since both sides of her mouth were tampered with. She actually did quite well and was back to her normal self in one week. Go to Pet Well Being for the absolute BEST supplements you can buy. My cat also was diagnosed with renal disease in 2015. She is now 19 years old, and the Kidney Gold supplement has everything to do with it.
Add a comment to Rocko's experience
Was this experience helpful?
Harry
DOMESTIC
6 Years
0 found helpful
Has Symptoms
Head Shaking; Drooling; Snuffling
We adopted Harry just over a year ago after we lost our beloved Diego to renal failure at 16. He's a very shy boy and even when we picked him he was the shyest of the lot. I could tell he was a sweetheart just by his attempt to give me his belly despite hiding in his hut. We were told he'd been at Cats Protection for more than 6 months. At first we were concerned by his violent head shaking and ear scratching but the vets checked him out and gave us ear fluid for dry itchy ears and told us it was probably his diagnosed gum disease that was the issue. (He'd already had several extractions) He is the most tactile little lad and loves to be close to us, always offering his belly and purring loudly. He started sniffing a lot during his sleep and his tongue would push out when he slept but otherwise he appeared to have no other symptoms apart from a runny eye. Recently his eye began to get worse and the upper eyelid turned in on itself and scratched his cornea. We were referred to Optivet, 2 hours drive away, near Portsmouth where he underwent an op to amend the eyelid which unfortunately had no effect on the cornea healing healing followed by a CT scan which revealed the full picture. He had a carcinomic tumour right behind his eye so that was removed & he also has a tumour/s in his mouth which we have been advised we cannot treat. His beautiful eye was removed two weeks ago and although it has healed well and he's ok in himself he has now started struggling to eat. He used to devour his dental kibbles with a certain lack of finesse but he always persevered. Now he can't seem to even lick up his Lick-E-Lix with the Loxicom pain meds in it without struggling to swallow. I'm beside myself. I've purchased two supplement liquids from Petwellbeing UK, one is a powerful Mushroom Immune Gold and the other is Life Gold, a general catch-all supplement to boost his immune system but he just doesn't seem to like the taste refusing to eat anything with a whiff of it in. Getting his kitty soups into him now is my main priority. Harry is a big healthy looking, strapping boy and seems fine in himself despite his 'itchy ears' & wonky mouth but he has always hidden from anyone else but myself & my partner and is very sensitive to loud noise & sudden movement. He detests going to the vet despite always being gentle when handled so we don't wish to subject him to further invasive treatment and we've been told he has two months, at best.

We don't know what sort of life he's had up to now but we love him and will give him all the cuddles & strokes we have until he can no longer bring himself to sit on our laps and take pure enjoyment from a good old tummy rub.
Add a comment to Harry's experience
Was this experience helpful?
Leo
european
10 Years
1 found helpful
Has Symptoms
tears from one eye (same side)
he was diagnosed some years ago, when i first brought him to the vet, as his human didn't care for him... the vet told me that he could say the cat had fiv just looking at him, because of his simptoms, and the exams confirmed it. the cat is very strong and since i (secretly) neutered and adopted him, his overall health has improved a lot (he was in very bad conditions when i met him). his human is too ignorant to understand,i once tried to talk to her, but when she said that her cat looked fine and always lived like that, i just started ignoring her and let the cat stay at my house, progressively having him do all his things here (food, sleep, play, and cuddles), basically he chose to stay here with me, where he has everything he could have including love and respect. long story short, he is surviving to this bad mouth cancer since at least 5 years, i am not saying that it's a easy life, it's not always easy to make him eat his pills regularly, even if it's for a few days, and even if he cleans by himself, he needs to be helped and be cleaned from excess saliva or mucus or tears, you need to be home more when you live with a fiv cat, to make sure he stays clean, well fed (he eats a lot), and feels safe and loved. probably my presence helped him have a longer life expectancy, and i hope to let him live some more without pain or disease,then my vet will help me do what's best for him, and i will force myself not to feel bad, to make him feel at ease and calm, the least stress possible, because cats feel it, and i want him to feel peaceful when he will pass to the other side.
Add a comment to Leo's experience
Was this experience helpful?
Molly
Ragdoll
12 Years
1 found helpful
Has Symptoms
Weight Loss Poor Appetite Drooling
slight bleeding from mouth
Our 12 yr old Ragdoll Molly was diagnosed with a cancerous tumor under her tongue.That was May 2019.Very advanced. She was losing weight,drooling,swollen jaw area, slight bleeding,she was not able to clean her coat properly, & not eating as much & seemed in pain. Treatment is steroid shots and antibiotic and fluids. We will treasure every day until she lets us know she is ready to go. We do not want her to be in pain or have a poor quality of life. So far the steroids are shrinking the tumor under her tongue enough to make it possible for her to eat her wet food just fine, but she struggles still with her dry food.She is loving and playful and sometimes zooms around. She sleeps alot but NOW prefers to sleep near us. She is not hiding away.Molly needs help keeping her coat clean. Because sometimes she still drools. Litter box habits are normal.Molly has always been an indoor cat. She has NEVER been exposed to secondhand smoke in our home.I read that sh smoke could be a cause of mouth cancer. But I wonder if the occasional CAPSTAR tablet could be a factor?? I would crush it up and mix in with her wet food about 4 times a year.Our Vet advised against surgery as tumor will grow back in a few months. Plus she would have to be on a feeding tube during part of her recovery from surgery. So we decided to not put Molly through all that if the cursed tumor will just grow back.
As of June 1st, the vet has Molly on a daily steroid liquid by mouth, which I give her in a syringe.She is eating well, mostly wet food, grain free. She likes it soupy. She still eats dry food but seems to hurt her mouth.She still drools. At her last appt on June 1st, the tumor under her tongue had not shrunk any more but it was not growing either. Her weight was down half a pound. I am offering her wet food 4 times a day. Most times she is eating the extra servings.
Add a comment to Molly's experience
Was this experience helpful?
Taj
dsh
18 Years
0 found helpful
Has Symptoms
drooling, weight loss, tooth loss,
My sweet 18 year old cat started drooling occasionally, but otherwise seemed fine. I knew he needed dental cleaning (this was recommended during an exam) and planned to do that after a big move to another state. Because he was taking medication for hyperthyroidism, he had routine blood work, and his tests were always good, especially for an older cat. A few weeks after our move, I noticed he was loosing weight wasn't eating as much, and there was increased drooling. I took him to a vet in our new neighborhood who said he had a dental abscess at his lower jaw. She hoped a round of antibiotics would help, but it didn't, so they did dental surgery to remove a broken tooth she thought was causing the abscess. He still had the abscess,so more antibiotics. I was heartbroken to find a hard mass near his chin about a month after the surgery. I had not seen this the week before. I took him back to the vet who said it was a tumor that had "exploded" because of the dental surgery. A few days later, a specialist said it was probably mouth cancer and too advanced to do anything and recommended euthanasia. I'm baffled that the two vets who examined him before the surgery didn't see the tumor or didn't mention to me that was a possibility. I can't help but think he wouldn't have gone through all this for over a month. Tomorrow a home vet is coming to put him to sleep. He's lost more weight, can only eat and drink from a syringe just in less than a week. This is an awful cancer.
Add a comment to Taj's experience
Was this experience helpful?
Galadriel
Shorthair
10 Years
5 found helpful
My daughter's cat is nearing the end after being diagnosed with oral cancer. The mass is visibly beginning to fill her mouth to the point she's struggling to eat. My daughter has been giving her prednisone which improves kitty's appetite and gives energy. My daughter is concerned her cat will begin to not be able to eat at all but still act fairly normal. Should she stop the prednisone? Otherwise I'm afraid it will be very painful for my daughter to put her down as the cat doesn't really act sick. She seems to continue to have the will to live.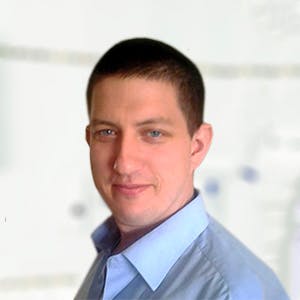 3320
Recommendations
For as long as Galadriel has an healthy appetite, can breathe and isn't affected by the mass you should continue giving treatment; if she starts to lose her appetite, has behavioural changes or the mass grows too large you should consider taking Galadriel to your Veterinarian one last time. Regards Dr Callum Turner DVM
Add a comment to Galadriel's experience
Was this experience helpful?
Ali
domestic short hair
16 Years
2 found helpful
My cat Ali was diagnosed about 2 months ago. It appears to me that one of her eyes is weeping alot and she has been sneezing more after eating. She also has severely bad breath and I'm not sure what to do or try to help her. Any suggestions? I have given her CBD oil and she is eating pretty well. In addition to the cancer she has kidney issues which I'm told are normal for a cat her age (16+ years old).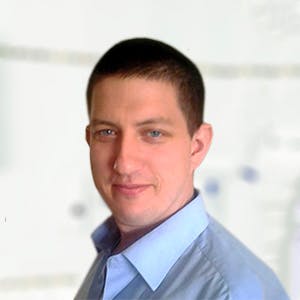 3320
Recommendations
Eye clouding and bad breath are not unusual for a cat Ali's age and other problems like dental disease can cause issues with sneezing if it gets worse enough; bad breath may also be caused by the oral cancer, kidney disease or other cause. It is really just a case that you manage the kidney trouble, ensure that she is eating and drinking as well as keeping in good spirits. If you have any concerns about Ali, you should visit your Veterinarian. Regards Dr Callum Turner DVM
Add a comment to Ali's experience
Was this experience helpful?
Smokey
Unknown
18 Years
2 found helpful
I took my cat to the vet about a month ago due to green discharge from his nose. After the apt. I was made aware that he in fact has a malignant abscess in his mouth and that it has already spread to his respiratory system and kidneys. They gave us medication to see if it would help him get better with the respiratory infection. At first it did d very well and a week after the medication ended his health is declining again. The green discharge is back as well as discharge from his eyes, severely bad breathe, and eat habits decreasing. Today a bloody discharge from his nose has occurred. I've been debating when the best time to put him down is. Him and another cat have made themselves life partners for over 10 years now and I figured when they start distancing themselves from each other, then that would be a good time, but it seems the more sick he gets the more time they spend together. He still comes to me seeking affection and is still somewhat active. The vet said when he starts to lay around in one spot all day,that would be the best day to bring him in to get put down. I'm thinking this coming Friday would be better to end his suffering. What is your views?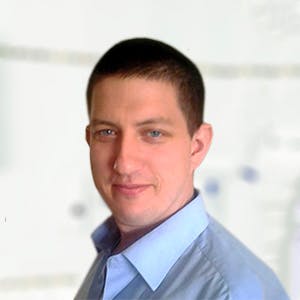 3320
Recommendations
Without examining Smokey I cannot say whether the time has come or not, but this needs to be your decision; generally I tell people when they will start to notice behavioural changes including distancing themselves from family members or other pets is a good indicator that they (not the owner) are ready. However, if Smokey is in any distress or pain you should consider taking him on one last car ride earlier. Regards Dr Callum Turner DVM
Hi my cat was 21year old had to have him put to sleep today im heart broken.He was fine up until 4 days ago just stopped eating and took hom self off in to bathroom and just stayed there we tried to comfort him best we could, so sadly today we went to vets he had a tumour in his lower jaw ! It all happened so fast within a few days
Add a comment to Smokey's experience
Was this experience helpful?
Monkey
short hair
12 Years
1 found helpful
My 12 year old has a lump and a now a hole and the order is kind of bad but she still eats good and is in good spirits. But we want to know is there anything we can do or should we let her go? Heart broken mom...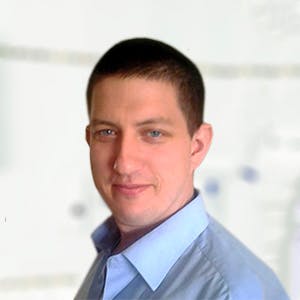 3320
Recommendations
Without examining Monkey it is difficult to say what the specific issue is or if the mass is cancerous or not as I don't know the exact location; you should visit your Veterinarian for an examination to determine if there is anything which can be done (surgery, medical management etc…) and discuss your options with them. Regards Dr Callum Turner DVM
I adopted a male cat named Monkey from the Women's Humane Society in Bensalem,Pa. He also has a swollen lip and sometimes the site opens and bleeds. The vet I saw explained that is most likely squamous cell carcinoma. Being on his upper jaw, his prognosis is poor. He is in pain and I am putting him to sleep today.
Add a comment to Monkey's experience
Was this experience helpful?
Sullivan
tabby
11 Years
1 found helpful
Medication Used
Clindamycin Hydrochloride
Sullivan is a large 11.5 yo orange tabby I rescued as a kitten when he was tossed from a moving car. We've been together through everything and he's my baby. Three days ago I noticed his chin looked a little swollen and when it increased the next morning I called the vet and made an appointment. Expecting a tooth needed to be pulled or some kinda bug bite I was taken aback when X-rays revealed the front half of his lower jaw appeared "moth eaten." Our vet suggested we try a steroid shot and antibiotics for a week and then reassess, but he also seemed pretty convinced it's a form of cancer. I asked about biopsy and he said we could do that but if so to be prepared for surgery to remove the front half of his lower jaw. A tumor was not super evident from X-ray, just the bone issues and enlarged soft tissue at the chin. He took his meds today well and I gave him a 1/2 can of wet food as a reward (he's been on a grain-free salmon based dry food the last 7 years). We go back to see if antibiotics have helped 8/22/18, but is there anything else I should look into? He's eating and drinking at this point, but the swelling is preventing him from closing his mouth fully and he does drool on occasion. This morning there was a little blood as well, but I can't see an actual mass or wound (possible result/leaky sore from all the swelling?). I don't know that surgery is a possibility given that between 1/2 - 2/3 of his jaw seems affected. Also, is there anyway this could simply be an infection? And if so will the jaw re-calcify and heal once the antibiotic kills the infection? And how in the world did this infection/cancer progress so quickly without us knowing it?! Did I miss a million symptoms? Sullivan sleeps snuggled up next to my chest or head every night, so I'm beyond surprised I haven't noticed anything before this. I gues I'm Just trying to prepare for best and worse scenarios as I have two young boys who think Sullivan hung the moon. I don't want him in pain and he's the most stoic animal I've ever met so it's incredibly hard to tell if he's hurting. Any suggestions on treatment options or questions to ask my vet would be appreciated.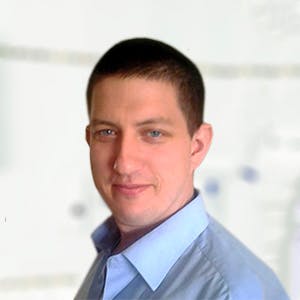 3320
Recommendations
Oral squamous cell carcinoma is associated with osteolysis of the mandible; other conditions may include other cancers, infections among other diseases. This is going to be one to be diagnosed by biopsy as I cannot say what the specific cause is or if there will be an improvement in the jawbone if successfully treated. Regards Dr Callum Turner DVM
Add a comment to Sullivan's experience
Was this experience helpful?
Lil Man
Rushen blue mix
4 Years
0 found helpful
Has Symptoms
Underneath tounge swollen
My male cat is about 4yrs old and he is an outside cat for the most part . Underneath his tounge is swollen really bad and he can barely eat an droling really really bad .I'm trying to find out what it may be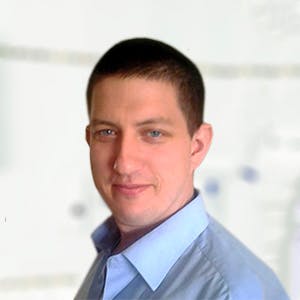 3320
Recommendations
Without examining Lil Man I cannot say for certain what the causes is, but a ranula or tumour may be two possibilities; you should visit your Veterinarian for an examination to be on the safe side to identify the swelling under the tongue so that the most appropriate treatment may be given. Regards Dr Callum Turner DVM
Add a comment to Lil Man's experience
Was this experience helpful?
Uno
Ragdoll
16 Years
0 found helpful
Our big Ragdoll has been diagnosed with SCC.
Has all symptoms of this disease.
Our vet is prescribing him Zyda Clin and says they are putting pain medication in his liquid bottle.
What is the best & strongest pain medicine we could ask for?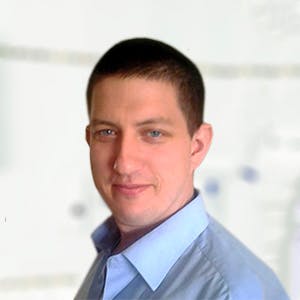 3320
Recommendations
It is not responsible to use the strongest pain medication immediately (it is also unlikely your Veterinarian will give you what your ask for), it is important to use the most effective pain relief for an animal in their present condition and adjust dosage or move up the 'ladder' as and when needed. Regards Dr Callum Turner DVM
Add a comment to Uno's experience
Was this experience helpful?
Gringo
short hair
10 Years
0 found helpful
My 10 yeor old cat has this tumor but he's eating well. I just notice this hard bump under his jaw. He has like an ulcer inside his mouth. I'm taking him tomorrow to the vet. But i just wanna know if this is mortal. I'm really worried. Thank you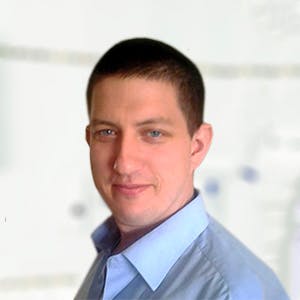 3320
Recommendations
Without examining the bump I cannot determine whether it is a tumour, abscess or some other type of mass; your Veterinarian will examine the mass and will be able to tell you more. Regards Dr Callum Turner DVM
Add a comment to Gringo's experience
Was this experience helpful?
Dafney
American Shorthair
14 Years
5 found helpful
Dafney was diagnosed 11/24 with Tumors that could have been cancerous. I did the biopsy and surgery with the removal of the jaw bone was not an option. She is eating a little less and the side of her mouth bleeds from the tumor on random days. She is definitely acting like she is not in pain but how do you know when it is time? The last thing I want is her in pain. It's the worst disease to cure when you do not know if you are helping or making it worse.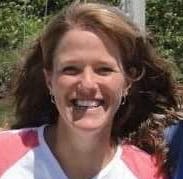 1611
Recommendations
Thank you for your email. I'm sorry that that is happening to Dafney. It can be hard to know when it is time. If she isn't on pain medications, that would be a good idea, and you can talk with your veterinarian about medications for her. I think it helps to make a list of things that Dafney likes to do, bathing in the sun, chasing toys, eating, sleeping with you, whatever they may be. When she stops doing more things on the list than she is doing, it may be time to consider that she isn't enjoying life anymore. Your veterinarian will be able to help you with that decision as well, as there are there to be the advocate for her. I hope that you have more time with her.
Thank you for the response! Dafney is still going strong. It's difficult when you are going through a divorce and she is all i have. She made it to the move. The vet gave me pain pills but she will not take them. She is still doing everything on the list but the mouth always concerns me. It could be weeks before it starts to bleed again. Is there anything to do to clear the wound? The only toy she plays with is a ball with tinsil and clearly that must bother her mouth. I must own 200 cat toys and she wants the ball back. I really wish i could tell if she was in severe pain. Nothing has changed but appearance. It makes you feel horrible.
Add a comment to Dafney's experience
Was this experience helpful?
Bastian
domestic short hair
16 Years
1 found helpful
My cat Bastian is now 16 years old - Last December 2017 he started pawing at his mouth- I had him checked at the vet and itnlooked like he had a few teeth that probably needed to be extracted -he was also showing signs of redness on his left side above his ear - it would come one s month or so for the last year- the vet said it was allergies -he's also hyperthyroidism Andy takes Felimazole but it's 100% contrôlée - so in February he had 6 teeth pulled - after the dental surgery the pawing at this face got worse - he would paw after he ate - drink or cleaned himself - he would paw and look like he was gaging - he continued thus behaviour till May 2018- during this time I had seen the vet a handful of times stressing this wasn't normal - they checked his mouth several times wnd ev rything was healing great - we took more blood work- urinalysis etc- everything came back clear - I was panicking trying to figure it all out -I just wanted him to feel good - while in May 2018 it wasn't as bad the pawing - it was still there and bastian seemed to almost panick now after he ate- so May 2018 I went to another vet for a 2nd opinion , the vet looked at his remaining teeth and took X Rays and it showed that it was missing the root - which may have explained why he wasn't still pawing - so May 8th 2018 he went for dental surgery #2- the remaining teeth were pulled - I thought this would have solved the problem but it didn't - right after he came out of this surgery he did the exact same but thing except this time it felt even worse - he pawed at his mouth every single time he finished eating- drinking or grooming - sometimes it would last a few min while others could last up to 30 minutes - he was exhausted - this time he was even making marks on his face with the amount of pawing - his left side of his face went red again And the vet said no it was probubly allergies - it was even worse - the only thing that stopped him wasn't if I picked him up and consoled him or distracted him- so of course I returned to the vet multiple times and wasn't hit with the same thing- they don't know why he is pawing at his mouth- June 7th came and we are now over a month of his surgery And he's still pawing at his mouth— at this Point it's been a total of 7 months he's been pawing and stressing - we saw a specialists with internal medicine - we did a CT scan - we did an ultra sound - another blood test - urinalysis etc- everything came back clear - he was 100% healthy - I mentioned to the vet about a tiny bump under his left year about 2-3cm under his bone of the ear - it's smaller then a pea but bigger than a grain if rice - so the vet did a cell sample to test what it was and turned out to be s mass cell tumour - the vet said it wasn't local Andrée. Itching spread - so that was literally the ONLY thing we found that wasn't right — so it's been just 2 days that we did all these last tests- I've been researching to see if it's possible that this is the reason he's pawing at his face like this ?? Thins intensly -Could this be causing him nerve pain Or pain in the face ? Or does he haven FOPS ? ( feline oral facial pain syndrome ) since th pawing got worse after the dental surgery , I just don't know what to do ?ive already spent 6,000$ it's all these tests - I have noyhinh left - just enough for a consult with either a oncologist or a neurologist - I don't know who to go to for help as I don't known what she hurting him ? But something is . Could it be this tiny tiny tumour ? It explaines the redness he was getting on his left side if the face as it's the same side as the tumour but I can't justify the face pawing- please help us - ? Bastian does look like he's in pain as he sleeps in up right positions - he doesn't eat dry food anymore as he drops them and can't keep them in his mouth - the last 2 days he's been on gabapentin and it seems to have made a difference a little as he eats more soft food but still paws ans panicks - I just want him to be OK and I want to figure out what's wrong so that I can give him what he needs I just don't know who to see I don't know if the tumour is causing him this much pain or if it's because there's another neurological problem I just can't afford both have to be careful because his life depends on it - i'm extremely stressed trying to find a solution for him I don't sleep at night I feel like he has a really good chance because otherwise he's 100% healthy please help us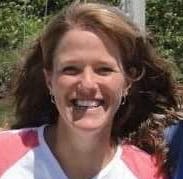 1611
Recommendations
Mast cell tumors are localized collections of cells that are responding to histamines, and they can be itchy. They don't tend to be that painful, however, and may not explain the amount of trouble he has been having with his mouth. That is very distressing that he is to the point where he almost cannot eat. He may be having nerve pain related to dental disease, although that pain typically resolves when you take care of the diseased teeth. You have had extensive testing done to try and determine what is going on with him, and the CT scan and ultrasound being clear would suggest that it would be a nerve pain rather than a surgical problem, in my mind. IT may be worthwhile giving the gabapentin a little longer to take effect and see if that helps, as that medication can be quite effective for nerve pain. It also might be a good idea to contact the internal medicine specialist that you saw, let them know that things are not better and that you have a limited budget at this point, and ask their opinion on what route may be more helpful for him, as they have all of his test results. I hope that you are able to resolve this for him.
I am wholly thankful to find a community that can relate and empathize. This diagnosis is becoming a psychological game of Chicken. Do we attack the disease, or let it act out its most pervasive whims? Are we far beyond curative, and only palliative?

My 9 y.o. cat Lenny was thought to have dental issues for the past couple months. That assessment changed in the last two weeks, when a follow-up visual exam suggested an oral mass. An x-ray confirmed the mass to be in his jaw. He is still eating, going outside, and sleeping next to his human counterpart. I haven't scheduled a biopsy, nor made alternate plans. I have his pain meds, but he doesn't want me near his mouth. Drooling has increased in recent days.

<3
Our cat has just been diagnosed with oral cancer 😪 they have said the best thing to do is put him to sleep, but he's eating so well still and looking at him now sat in the garden like he's got no care in the world fills me with dread that we are being told to put him to sleep whilst he is still enjoying life :-( his mouth is riddulded with cancer,he's on pain relief from the vet,would you recommend putting him to sleep yet or carry on with pain relief for a bit? I know the day will have to come but so unsure what to do as in my heart I'm not ready to let go of him but I also don't want him sefferjng 😥 he looks so healthy on the outside it's breaking my heart
This is amazing feedback and advice -Ans auper fast - in so glad I found you guys - it's amazing to have support ! thank you so much - I'll call them to see what we can do. Yes I thought about nerve pain as well ( FOPS) spill keep the gabapentin as well .. I sur want hi to feel good and not in pain - good to low these mass cell tumours don't usually cause pain . So helpful to know where to go from here .. Thank you - fingers- toes and paws crossed😃
Add a comment to Bastian's experience
Was this experience helpful?
Kenzie
DOMESTIC
10 Years
0 found helpful
My daughter's cat, Kenzie a 10 year old short hear cat, was diagnosed with oral squamous cell carcinoma just this week. No longer able to eat dry food, can't drink water, Kenzie social habits have changed significantly, he is able to eat wet food but it is a struggle for him but he is able to and still loves to eat twice a day. Our plan is to keep him as comfortable as possible as long as he's able to eat and breathe. We didn't have any other options we felt were more beneficial for Kenzie other than pain management. His prognosis is very poor we just hope we made the right choice. I guess my question is are we basing our decision on his needs and not our own need to keep him here with us. We don't him to surfer unnecessarily.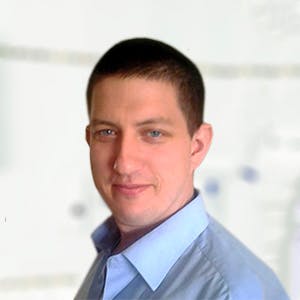 3320
Recommendations
Each case is different, however if Kenzie is still his usual self apart from the oral mass, I would keep an eye on Kenzie and ensure that normal behaviour is continuing to be displayed. However, if appetite decreases, Kenzie becomes less social or you notice any other concerning symptoms visit your Veterinarian for an examination and a discussion on quality of life. Regards Dr Callum Turner DVM
Add a comment to Kenzie's experience
Was this experience helpful?
Aslan
Long hair cat
11 Years
0 found helpful
Has Symptoms
Drooling, not eating, bad breath
My cat was just diagnosed with mouth cancer. It is very aggressive since I noticed just 2 weeks ago that when she meowed her tounge went crooked and he was drooling. The vet said they could not operate because of the location which is under the tounge and attached. Since the last two days he has not been able to eat however he wants to. He is just laying around and quite frankly looks sad. I know I will be putting him down very shortly but was wondering if it is ok for him to just drink tuns juice until then because that seems to be all I can get into him or am I just prolonging his pain if he is in any.. very hard becauseheh still trys to cuddle with me even more so now. Won't leave my side and just cries to me. He is almost 12 grey and beautiful.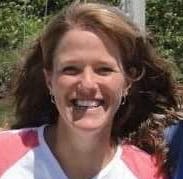 1611
Recommendations
I'm sorry that that is happening to Aslan, that is very sad. If he won't eat, even soft food, that may be an indicator that his pain is not bearable, and it may be time to make that decision for him. Your veterinarian can give you a better idea as to whether he may be suffering, as they can see him and assess his quality of life. I hope that you have him for a little longer.
Add a comment to Aslan's experience
Was this experience helpful?
Schmitty
American Short Hair
13 Years
1 found helpful
My cat had an X-ray this morning and they found an aggressive tumor eating away at his lower jaw. He really isn't showing any symptoms other than bad breath and an obvious lump on his jaw. The vet wasn't clear on if this was going to kill him or anything, do you have any suggestions? The vet basically said all I could do was watch it and see how he does but I feel like there should be something more.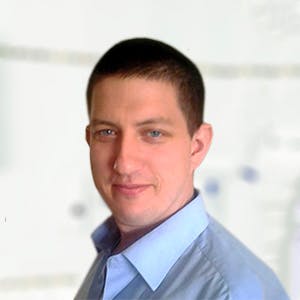 3320
Recommendations
Without examining Schmitty and seeing the x-ray I cannot really weigh in, some masses may be manageable or may be surgically removed or debulked but this is a case by case basis. If you feel that more should be done, you should get a copy of the x-ray and visit another Veterinarian for a second opinion. However, a wait and see approach in the short term is also useful to determine whether it will grow more or not. Regards Dr Callum Turner DVM
Add a comment to Schmitty's experience
Was this experience helpful?
Yasmin
Maine Coon
14 Years
2 found helpful
My baby was diagnosed with cancer a lil over a month ago, I have been aggressively giving her medication since then. It's not getting better, but worse. She is so skinny now, her coat is totally opposite of what she used to look like. I hurt everytime I look at her. We lost her 22 year old "sister" 3 years ago, it was very hard watching her die, for Yasmin & I. Now, its happening to Yaz. I just need someone to tell me it's time to put her to sleep. I don't believe in watching others suffer, animals or people. I took both my parents off respirators and let them go. This cat is my baby, we have been thru so much together and there is nothing anyone can do to help her. Please tell me that it is time to allow her peace 💓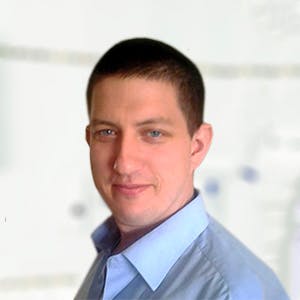 3320
Recommendations
This is a decision that you need to make yourself; without examining her it is difficult for me to weigh in but it sounds like you've made your decision and you're looking for validation. It is important to look at her overall welfare, is she the safe cat? Is she alive but with no live? Think about what is in her best interest. Regards Dr Callum Turner DVM
If you think it's time,then it's time.I am trying to get my parents to let their cat go because of the same illness.They can't deal with the thought of it but I am struggling to cope with having to watch the poor boy suffer.
Add a comment to Yasmin's experience
Was this experience helpful?
Roxy
domestic short hair
8.5
2 found helpful
My cat has a mouth tumor located bottom left side of mouth, diagnoses just afew weeks ago. Roxy is now drooling has bad breath looks to be in somewhat discomfort .. She's not eating as much as before . I'm torn if I should put her down before it gets worse .. I don't like seeing her like this. Would really like your opinion.. I'm torn..and my heart hurts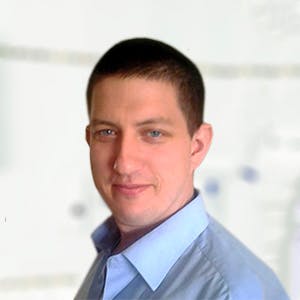 3320
Recommendations
If Roxy is eating less, then it is an indicator that the mass is causing pain whilst eating; depending on the nature of the mass, surgical excision may be possible but there is a high chance of recurrence. You should discuss Roxy's condition with your Veterinarian but it may be getting to that time when a decision needs to be made. Regards Dr Callum Turner DVM
Where can you get the pate food please?
how is your cat doing with the herbs?
My cat has this tumor in his mouth as well. He was diagnosed back in June. It's gotten bigger but he's still eating and purring. It's harder for him to eat now but he's still himself. I'm going tomorrow to a holistic vet about some herbal treatments (artemisinin) that I've read helps reduce the cancer/tumor. I'm looking forward to what they'll say. Don't give up if he's still eating. Cats will let you know when it's time for them to go to Heaven. I'm hoping to find something helpful to prolong that time for my baby. God bless.
We went to the holistic vet and they gave us 4 herbs to help fight the cancer cells and help with pain and possibly slow down the cancer overall. Obviously,the sooner you catch the tumor the better it will help. My cats mouth is pretty bad and we are still trying these things as long as he eats and is happy. He is also on a steroid shot and a pain med that helps a lot. They said to feed him grain free (grain is bad for cancer) and raw or natural foods are the best. I just get canned pate food and put it in a blender and he loves it! Also, baby food is great. They make it in 4 meat flavors that is good for cats and dogs too. Hope this helps!
Add a comment to Roxy's experience
Was this experience helpful?
Lily
tabby
8 Months
2 found helpful
I noticed on my 8 month old kitten earlier that both sides of her bottom lip are a little droopy under where her top canine teeth are. It almost looks like her teeth are too big and are pushing down on her bottom gums on the side and it looks like on the one side there is a little scab, kind of like when a human bites their bottom lip and gets a little swollen scab. Should I be concerned? No symptoms at all.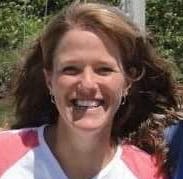 1611
Recommendations
Brittany, thank you for contacting us about Lily. It is very uncommon for an 8 month old cat to have mouth cancer. It is possible that her teeth are coming in at an abnormal angle and it is causing some trauma to her bottom lip - it would be worthwhile to have her seen by her veterinarian to look at her teeth, and the spots on her bottom lip where they are putting pressure, to see if there is anything that needs to be done with her teeth or her mouth, or if it looks like normal dentition for a cat her age. I hope that everything goes well with Lily!
Add a comment to Lily's experience
Was this experience helpful?
N/A
Calico
10 Years
1 found helpful
I saw this cat today while I was walking, and I decided to pet it. It took me a really long time, around 25-30 minutes to actually get the cat comfortable. The cat never really did walk up to me, so I walked up slowly, and the cat wouldn't let me pet him/her. I'm not sure if he was attacked or hit by a car, but he has this huge, dry, bloody spherical lump a bit larger than the size of a quarter in diameter. It seems to be coming from inside the roof of his mouth and going out from that point. It's extremely visible. I've never met this cat in my life, but I'm really worried about this cat because he looks to be in pain. He has blood all over his left arm from touching it. I had to walk up to him and gain his trust for five minutes while talking in a really sweet, low voice in order to pet him only 3 times for literally a second each. He/she was really afraid, and I'm not sure if I should get a box and take him to the vet, or maybe I should just let him suffer. I don't want to do that. But my mom won't really let me take him to the vet. Thanks for your help. Please be descriptive if there is a reason I should take him/her to the vet so I can convince my mom. I'm sure he has not that long to live. I leave tomorrow for New Mexico and I don't have much time.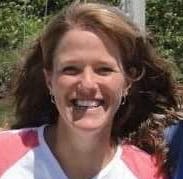 1611
Recommendations
Thank you for your question. I think that he should see a veterinarian, as it sounds like he is suffering, and no living being should have to suffer if we can change that, or help him. Veterinarians have an oath to help animals from suffering, and whether medications or humane euthanasia is the best decision for him, they will be able to help him, rather than let him suffer.
Add a comment to N/A's experience
Was this experience helpful?
Kitty
Tuxedo
12 Years
1 found helpful
Hello,

My Cat Kitty was diagnosed with Mouth cancer about a month ago.
The diagnosis came, after I noticed him drooling. He is 12, and the location in the tumor is not operable. I was given Meloxidyl, as it may help slow the tumor growth. It seems since then, he has taken a decline. He has completely stopped eating, but seems very thirsty. He has definately lost weight.
I know this could all be a part of the cancer, but,since I do not know his weight at this point, and meloxidyl dosing is based on weight, should I discontinue use and see if his appetite comes back?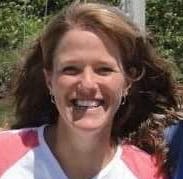 1611
Recommendations
Thank you for your email. It is unlikely that Kitty has stopped eating because of the pain medication, but more likely because of the tumor. If his kidneys were not functioning fully, the Meloxidyl can cause damage to kidneys, but it seems at the point in his life where he is, it is important to take into consideration the risks and benefits of any treatment, and he needs to be pain free for as long as possible. It would be a good idea to re-weigh him and adjust the Meloxidyl accordingly, which your veterinarian will be able to help you do if needed. I hope that he remains comfortable a while longer.
Add a comment to Kitty's experience
Was this experience helpful?
Lilly
short haired
11 Years
4 found helpful
Has Symptoms
swelling of the upper gum area
My cat is 11 years yes she has a tumor in her gum and it bleeds but she eats well and still plays cell carcinoma was diagnosed and wanted to know how to stop the bleeding it happens after she eats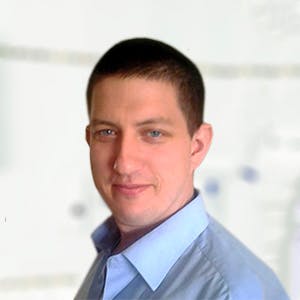 3320
Recommendations
The problem with oral squamous cell carcinoma is that each time a cat eats, they are going to rub or irritate the tumour leads to bleeding; there is little you can do to avoid this apart from feeding a soft food, feeding with a syringe or feeding tube. Unfortunately there is no medication which will prevent bleeding whilst eating; there is a Traditional Chinese Medicine called yunnan baiyao which may help with bleeding, speak with your Veterinarian about it. Regards Dr Callum Turner DVM
Add a comment to Lilly's experience
Was this experience helpful?
Bentley
Tabby
14 Years
I noticed my cat's right fang hung lower than the left. He was acting like himself, but within a week his right jaw started to swell. That was 6 wks ago. Took him to vet, and upon opening his mouth (he would have never let me do this) we found the gum and roof of his (Bentley) mouth to be blood red. Blood was taken to make sure Bentley would survive a biopsy. Results were actually great. They removed his fang, which was looking horrible, and took a biopsy. It is squamous cell. This was 10 days ago. Bentley has been unable to eat w/out pain. It has spread to his sinus cavity. He has had 3 shrimp/day for the past couple of days. I am putting him down tomorrow. This spread SO quickly after symptoms started. I can't bear to see him w/this quality of life. I will miss him dearly. He is 14.