What is Mouth Cancer?
Mouth cancer is cats is commonly caused by the oral malignancy known as squamous cell carcinoma. This type of cancer invades surrounding structures of the mouth including the mandible, maxilla, dental arcade, tongue and other portions of the oral cavity. Squamous cell carcinoma cancer is often detected too late and treatments prove ineffective. Mouth cancer also presents similar symptoms to periodontal disease, so early detection and a proper diagnosis is essential.
If your cat begins refusing food, has lost teeth and has noticeably bad breath, the possibility of mouth cancer should be considered. Mouth cancer is a very aggressive, fast-growing cancer that is not usually noticed until the disease has reached advanced stages. Mouth cancer can be a tumor located anywhere within a cat's oral cavity including the lips, tongue, cheeks, roof of the mouth, upper or lower jaw, and back of the mouth. Mouth cancer is not connected to any breed, age or sex of cat, but experts believe second-hand smoke to be a highly plausible cause.
Symptoms of Mouth Cancer in Cats
Mouth cancer in cats may be noted by a visible tumor or mass of the oral cavity. Unfortunately, squamous cell carcinoma tumors that grow within the tissues of the tongue, tonsils, roof, or back of the mouth often go unnoticed. Most pet owners realize their cat has developed a health problem after noticing some or all of the following symptoms:
Bloody nose
Mouth pain
Halitosis (bad breath)
Weight loss
Facial swelling
Dropping food during a meal
Increased salivation
Bleeding from the mouth
Difficulties eating and drinking
Loose teeth or loss of teeth
Causes of Mouth Cancer in Cats
The exact cause of mouth cancer in cats remains unknown. No breed, sex or age of cat is more susceptible than another, yet most felines are considered seniors when they are diagnosed (about 10-12 years old). Experts believe that mouth cancer, like many other types of cancer, can be caused by environmental factors and diet. Your cat may be at a higher risk of developing mouth cancer if he or she:
Lives with owners who smoke
Consumed a large amount of canned cat food, especially those containing a high tuna content
Uses a flea collar
Diagnosis of Mouth Cancer in Cats
Diagnosis of mouth cancer in your cat will begin with a review of your cat's medical history and a discussion with the veterinarian. The vet may ask you what type of symptoms your cat has been displaying, when they were first noticed and for how long. Upon physical examination, your cat's mouth will be fully examined and a tumor will likely been found. Blood work may be requested to assess the feline's overall health before proceeding with a tissue biopsy. A biopsy of the mass will determine the type, cancer potential, and stage the cancer has developed. Squamous cell carcinoma cancer often invades the bony structures of the jaw, so an x-ray of the skull may be done before or after the biopsy. Mouth cancer is very aggressive and can spread to the lungs and lymph nodes, therefore, a CT scan may be requested to check for other tumor masses within the upper body.
Treatment of Mouth Cancer in Cats
The treatment of mouth cancer depends on the location of the squamous cell carcinoma mass and if any bone is involved. Surgically removing the tumor from the cat's mouth is ideal, but not always possible. If the tumor is located in the front portion of the mouth, the tumor can be removed along with a small portion of the jaw bone. However, if the tumor is in the back of the mouth, roof of the mouth or has spread to vital structures, removing the mass could be lethal. Some veterinarians treat mouth cancer in cats with a combination of radiation therapy and chemotherapy, not to treat the disease, but to improve quality of life. Therapeutic treatments can temporarily shrink the mass and allow the feline to eat or have a feeding tube placed to provide nutritional support. Treatment options for mouth cancer in cats varies from case to case, so ask your veterinarian about the best plan for your cat and his/her condition.
Recovery of Mouth Cancer in Cats
The prognosis for cats diagnosed with mouth cancer is rather poor, even after treatment. The reason for this is because mouth cancer is not usually noticed until the cancer has spread and symptoms begin to make themselves present. Treatments of the disease then begin after the cancer has reached its most aggressive stage, and only cats that have undergone surgery have the longest survival rate. Pet owners who choose not to treat their cat's mouth cancer should expect their cat to live approximately three months.
Mouth Cancer Questions and Advice from Veterinary Professionals
Tom
Cat
19 Years
3 found helpful
Has Symptoms
Drooling, irritation, chin area
Tom silver tabby nearly 19yrs old
Vet has found a very small tumour on his tongue,
Has given slow release antibiotics and to return 1 week.
I am TCM & Acupuncture practitioner
And herbs.
Can I do a trying to help him.
At 19 surgery or biopsy is a risk.
But all his other checks are good for his age.
MY CAT HAS MOUTH CANCER SINCE SEPT. MY VET TOLD ME TO LEAVE IT ALONE BECAUSE IF HE CUTS IT OUT IT MIGHT HIT THE BRAIN.IS THAT TRUE
Add a comment to Tom's experience
Was this experience helpful?
Midnight
domestic short hair
11 Years
0 found helpful
My cat just got diagnosed today with SCC. The drooling, bad breath and inability to eat much was there but we thought he just needed a cleaning. During the cleaning they found a mass and were able to remove it. The doc still gave the 20% cats make it to a year speech but I'm just wondering if that is true even if the tumor was removed? I know likeliness of it coming back is high but what are the odds that it wont? He is also back to eating and drinking normally and smells normal with no more drooling
Do you mind me asking do you still have Midnight?
Add a comment to Midnight's experience
Was this experience helpful?
TomTom
tabby
13 Years
0 found helpful
TomTom (13 years old) is drooling, bad smell, doesn't eat. If I feed him directly, he eats, won't do it on his own. He doesn't let anyone near but me, so haven't been able to get him to a vet. But I have an appointment in a couple days. Reading the reports, sound like mouth cancer of some sort, could this still just be a bad tooth or infection? This is what I thought until my mom's cat was diagnosed with a mouth tumor a week ago. Trying to prepare, before he goes into the vet.
Add a comment to TomTom's experience
Was this experience helpful?
Moomoo
american domestic shorthair
15 Years
0 found helpful
My 16 year old cat was just diagnosed with squamous cell carcinoma on her lower left jaw. Two months ago, she lost a tooth, but there was no indication of other problems, other than drooling. I took her to the vet, and she said that it was just an old tooth and she prescribed oral antibiotics for two weeks. After that, my cat seemed okay, as she was eating, purring and being her usual self. This past week, I noticed that the drooling on the side of the mouth that she had lost that tooth was bothering her. It looked red inside of the jaw, so I brought her back to the vet. The vet noticed a large mass on her jaw bone. She said that she would prescribe another round of oral antibiotics --1ml a day and for me to see how it goes with the cat. I asked how long it will be for her to continue a quality of life and she said maybe a couple of months.
This is eerily similar to what just happened our beloved cat, Fatty Bun Bun (the name is another story in itself). She was diagnosed 5 weeks ago and passed away this Monday. It was swift and horrible to go through. Before watching her starve to death, while still trying her hardest to eat and drink, we decided to have a doctor come to the house and help her drift off to a deep sleep. I cannot tell you any good news at this point, but I wish I knew how sudden it really was going to be, I would have spent more time at home at the end, and I can at least give you that.
Another very similar story. My cat is 16. Has bad breath and what looked like an issue with her eye. The corner white part was covering a large portion of her eye. Noticed her cheek bone was swollen. Took her to the vet thinking it was an absess tooth. Vet put her under but couldn't get her mouth open. Have her more meds to try and relax her. Still nothing. Did X-rays and found a mass on her cheek bone/jaw area. She is having trouble eating. Losing weight. Some mouth bleeding. Not passing stools. Not much time left with her. Spoiling her with anything she wants! She sure loves her cheesecake. </3
My cat Nicholas is 14. It has been almost a year since the vet said the mass in his cheek was cancer and did not advise removing it. It was the size of a nickel then and is the size of a golf ball now. He is still 100% himself but there is now blood in his saliva and dried crud on the side of his mouth where the tumor is (I thought it was food but now I think it's dried blood). Once he stops eating I will have to let euthanasia take him. For now he has quality of life still but not sure how long we have.
Add a comment to Moomoo's experience
Was this experience helpful?
Moo
tabby
14 Years
0 found helpful
Has Symptoms
Back left molar was removed
My 14 year old female cat was diagnosed last week. I noticed today that she is sneezing all the time now and today she ate 3 cans of food before lunch. I don't kid myself that she is going to survive this but I am worried that I don't know what to look for as far as knowing when the quality of life isn't there anymore.
Add a comment to Moo's experience
Was this experience helpful?
Loki
tabby
13 Years
0 found helpful
My sweet cat from heaven, who is 13 was diagnosed with cancer on the roof of his mouth. I've had my sweet little man for 13 years. I'm writing this because, at first the vet thought it was dental issues, as we battled diabetes, and he has been on wet food the majority of his life, and happily in recession for 4 years. Unfortunately, this is a battle we cannot win. The tumor is currently pushing his eye out, in which his third eye lid has been exposed for a month. I'm going to try an herbal route to see if this will help with the cancer cell growth. I'll post if this is successful. The only alternative is putting my sweet boy down. That is what the vet is pushing for. I'm trying a ditch effort and trying natural medicine. Best of luck

-Heartbroken mama bear
Add a comment to Loki's experience
Was this experience helpful?
Rocko
Grey domestic
12 Years
0 found helpful
My 12 year old kitty is suspected to have oral cancer and will be put under anesthesia in a couple of days for a biopsy to confirm the diagnosis. When the vet opened his mouth there were 3 very obvious lesions on his palate and the gums of his back right tooth were beet red. The vet discussed that he wasn't sure how much more we would want to do at the time of his biopsy but we decided he could extract the tooth. Now the more I am thinking about it I fear tooth extraction may make him very uncomfortable and not want to eat at all following the procedure. Given that he may likely be diagnosed with SCC, should I just leave his tooth and let him live out his days until he is no longer eating or showing signs of suffering? We're torn, we're heartbroken, we don't care about the costs but just want our sweet Rocko to be as comfortable as possible for the rest of his life. He is currently still as snuggly and sweet as he always has been (with cat attitude of course). We started seeing signs about a month ago, thought he may just have had something wrong with his tooth. Size of growths didnt look promising
My cat, Saki, was just diagnosed. He had one bad tooth that was removed, and he has been so much happier since. He's eating canned food and not showing any distress or pain. We we're given a pain killer but only used the first 24 hours at home. Saki has actually been much more at ease and appears to be more comfortable since the tooth was removed. Good luck. <3
Add a comment to Rocko's experience
Was this experience helpful?
Henry
tabby
10 Years
0 found helpful
Has Symptoms
Snoring, hard food falling out of mouth
Snoring, dropping hard food, drooling
Snoring, dropping hard food
My beautiful 10 year old tabby started snoring in July. He was a big cat, about 8 kilos and had diabetes that we had been treating for about a year and a half. In late August we took him to the vet to check on his diabetes and the snoring. They said he was only breathing through one of his nostrils. They wanted to rule out an infection in the mouth as diabetic cats tend to have problems with them. After some weeks of antibiotics they put him under to see what was happening in his mouth. He had a malignant tumor in the back of his mouth partially under his tongue. A week later we had to put him down as he would have starved to death. Couldn't use his tongue to pick up food. Treatment would have been painful and he didn't have much if a chance. He died late October. 4 months from appearance of snoring to the end. Only drooled last week of his life. Had difficulty eating the last week too. Didn't hide like most sick cats.
Add a comment to Henry's experience
Was this experience helpful?
Bubba
tabby
18 Years
1 found helpful
Has Symptoms
Slobber,eating on one side of mouth
Slobber,eating on one side of mouht
My cat was diagnosed today with mouth cancer...he had been slobbering and not eating for a few days...his face looked swollen and he was moving so slowly...we went to vet and had been waiting results to find nothing until today...thinking possibly dental problems...but our vet found a large mass and it has eaten the bone of one side of his jaw...it was excruciating to see what was happening...he was fine weeks ago or so we thought...we made the decision to put Bubba to sleep today...I could not in good conscience let him suffer anymore...this is an extremely painful thing for your cat...I couldn't let him suffer another second...we were called and within 15 min said goodbye...hardest thing I've done for my best friend of 18 years...nothing and no surgery or medicine could have helped him...I couldn't be selfish and see him hurt any longer...😥
Add a comment to Bubba's experience
Was this experience helpful?
Mooshoo
DOMESTIC
14 Years
0 found helpful
Our cat of 14 years was diagnosed with mouth cancer about 2 weeks ago. Gave her pain meds with her food and she seemed ok. She started drooling a lot and couldn't close her mouth. Didn't eat or drink for 2 days. Took her this morning and had the vet put her down. One of the hardest decisions but did not want to see her suffer or starve to death. Very sad day ,my family loved that cat
Add a comment to Mooshoo's experience
Was this experience helpful?
Leo
european
10 Years
0 found helpful
Has Symptoms
tears from one eye (same side)
he was diagnosed some years ago, when i first brought him to the vet, as his human didn't care for him... the vet told me that he could say the cat had fiv just looking at him, because of his simptoms, and the exams confirmed it. the cat is very strong and since i (secretly) neutered and adopted him, his overall health has improved a lot (he was in very bad conditions when i met him). his human is too ignorant to understand,i once tried to talk to her, but when she said that her cat looked fine and always lived like that, i just started ignoring her and let the cat stay at my house, progressively having him do all his things here (food, sleep, play, and cuddles), basically he chose to stay here with me, where he has everything he could have including love and respect. long story short, he is surviving to this bad mouth cancer since at least 5 years, i am not saying that it's a easy life, it's not always easy to make him eat his pills regularly, even if it's for a few days, and even if he cleans by himself, he needs to be helped and be cleaned from excess saliva or mucus or tears, you need to be home more when you live with a fiv cat, to make sure he stays clean, well fed (he eats a lot), and feels safe and loved. probably my presence helped him have a longer life expectancy, and i hope to let him live some more without pain or disease,then my vet will help me do what's best for him, and i will force myself not to feel bad, to make him feel at ease and calm, the least stress possible, because cats feel it, and i want him to feel peaceful when he will pass to the other side.
Add a comment to Leo's experience
Was this experience helpful?
Cookie
short hair
14 Years
0 found helpful
My 14 year old kitty just went over the rainbow bridge. Her decline was very rapid. We first noticed blackish crud near her mouth and weight loss, then about a month later we saw blood on the bed sheets where she was laying and drooling. We took her to the emergency vet asap. They told us it was probably oral cancer. I knew she didn't deserve to spend her last days being poked and prodded just to prolong the painful inevitable. We decided to snuggle her up in a blanky and cuddle her while she went to sleep. As much as it hurts I know we let her go with dignity before she suffered until the end. She passed in my arms comfortably surrounded by the ones who loved her more than anything. Pleasd keep that in mind when it may come down to making that decision for your baby.
Add a comment to Cookie's experience
Was this experience helpful?
Shygirl
Cat
8 Years
0 found helpful
Has Symptoms
Drooling weight loss not eating
Shygirl, 8yo female stopped eating and drinking. Thinking it might be a bad tooth, took her to the vet
Doc examined her, commenting about a bad smell. Examined her futher and said she has a couple of bad teeth and a mass un her front upper jaw
Said the could do anything until she was eating regularly because of the anesthesia
Gave her appetite stimulant

Couple of days later, still not eating, she was drooling badly so I took her to a emergency hospital where they diagnosed kidney disease
Stabilized her, 3 day stay, and sent her home

Took her back to vet insisting on having the bad teeth removed which they scheduled along with removal of the mass for biopsy

Just found out its cancer

She's doing well now but I'm wondering how much time I should expect to have with her before putting her to sleep
Add a comment to Shygirl's experience
Was this experience helpful?
Eddy
Male
12 Years
0 found helpful
Has Symptoms
Swelling, odor, not eating
Mr Ed, our 12 yr old cat has every symptom of oral cancer. The stench is horrible, bleeding some from the mouth, and cannot eat much at all. He does yelp if he eats hard food. He's lost a lot of weight and sleeps most of the time. It's been about 3 weeks since he's ate anything much. He's been an outside cat and had been missing for about 2 weeks and when he came home he was very weak and thin and frail. We have moved him inside and he does drink water. I believe he is near the end but idk what to do. We are wiping the side of his face often bc he is drooling ....he right jawline e is where the rumors appears to be.....swollen and tender.....if I press on it much a little bit of blood swaps out and the smell is horrendous......with his age and the co diction his body is in wesou t he will be with us much longer....what should we do?
Add a comment to Eddy's experience
Was this experience helpful?
Reezer
BSH
16 Years
0 found helpful
Hi my gorgeous cat who is my world is nearly 16yrs old he had a biopsy from his tongue we came back the horrible news i so didnt want to hear,he has been diagnosed with cancer on the tip of his top part of his tongue, he also has a little red lump ball under his tongue,he also has a slight heart murmur we have taken him to vets who then sent us to a specialist, they said they could do a biopsy of the lymphnodes to find out if it has travelled anywhere else, if it hasnt spread they said they could cut his tongue off (OMG) and he would have a feeding tube in his neck for a couple on months then he will have to learn to eat and drink again, they also said it could come back very quickly and he could have weeks or a couple of months to live HELP IM AT MY WITS END DEVASTATED HE IS MY WORLD are there any natural cures i could try?? and recommendations for feeding him
Add a comment to Reezer's experience
Was this experience helpful?
Serjeo
domestic short hair
13 Years
0 found helpful
Has Symptoms
Difficulty eating and drinking
I have a 13 year old big guy just got diagnosed with FOSCC on Friday. He is literally my bff been thru everything with me. He had a dental in September cuz he was pawing at his mouth and he was diagnosed with periodontal disease. Got his dental with multiple extractions but he was still pawing. Took him back and vet found sutures had not healed. So they put him under find some loose bone in his jaw take it out and stitch him up again. He starts drooling and I notice his jaw shifting so I bring him back again. Dr. Says looks like inflammation sutures look ok come back in a week. I come back in he is now bleeding blood and his jaw is shifting now noticeably to the vet so they put him under again discover a tumor send the xrays to specialist and stitch him up again and tells me he'll call me when he hears from him. A week goes by and Serj's jaw looks worse than ever so i take him to specialist through emergency room visit since they have no actual appointments for a month and a half. Apparently he has FOSCC his jaw is fractured because of it and I am just heartbroken. Surgery is not necessarily advisable because of the destruction of the mandible the specialist thinks we might allready be late in the game but it's so hard to get a real opinion from a doctor. I feel like they just tell you what you want to hear. I want what's best for Serjeo and I don't have five thousand dollars for surgery a ct scan or a biopsy but I don't want to let him down and I can always get a new credit card or something. These animals do so much for us how do you make a decision like that when there's a possibility for a cure and you don't have every little piece of information. Has anyone had experience w FOSCC and mandibulectomys? And has anyone ever heard of a jaw being fractured by a tumor? Help ❤️❤️❤️
Add a comment to Serjeo's experience
Was this experience helpful?
Yasmin
Maine Coon
14 Years
1 found helpful
My baby was diagnosed with cancer a lil over a month ago, I have been aggressively giving her medication since then. It's not getting better, but worse. She is so skinny now, her coat is totally opposite of what she used to look like. I hurt everytime I look at her. We lost her 22 year old "sister" 3 years ago, it was very hard watching her die, for Yasmin & I. Now, its happening to Yaz. I just need someone to tell me it's time to put her to sleep. I don't believe in watching others suffer, animals or people. I took both my parents off respirators and let them go. This cat is my baby, we have been thru so much together and there is nothing anyone can do to help her. Please tell me that it is time to allow her peace 💓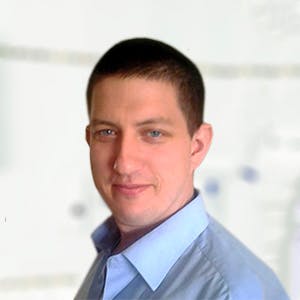 3318
Recommendations
This is a decision that you need to make yourself; without examining her it is difficult for me to weigh in but it sounds like you've made your decision and you're looking for validation. It is important to look at her overall welfare, is she the safe cat? Is she alive but with no live? Think about what is in her best interest. Regards Dr Callum Turner DVM
If you think it's time,then it's time.I am trying to get my parents to let their cat go because of the same illness.They can't deal with the thought of it but I am struggling to cope with having to watch the poor boy suffer.
Add a comment to Yasmin's experience
Was this experience helpful?
Gringo
short hair
10 Years
0 found helpful
My 10 yeor old cat has this tumor but he's eating well. I just notice this hard bump under his jaw. He has like an ulcer inside his mouth. I'm taking him tomorrow to the vet. But i just wanna know if this is mortal. I'm really worried. Thank you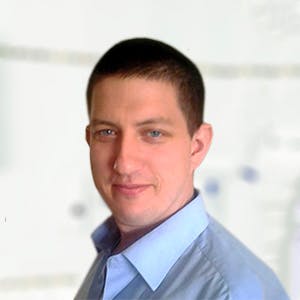 3318
Recommendations
Without examining the bump I cannot determine whether it is a tumour, abscess or some other type of mass; your Veterinarian will examine the mass and will be able to tell you more. Regards Dr Callum Turner DVM
Add a comment to Gringo's experience
Was this experience helpful?
Monkey
short hair
12 Years
0 found helpful
My 12 year old has a lump and a now a hole and the order is kind of bad but she still eats good and is in good spirits. But we want to know is there anything we can do or should we let her go? Heart broken mom...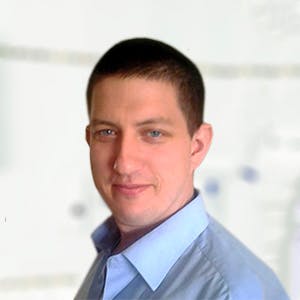 3318
Recommendations
Without examining Monkey it is difficult to say what the specific issue is or if the mass is cancerous or not as I don't know the exact location; you should visit your Veterinarian for an examination to determine if there is anything which can be done (surgery, medical management etc…) and discuss your options with them. Regards Dr Callum Turner DVM
I adopted a male cat named Monkey from the Women's Humane Society in Bensalem,Pa. He also has a swollen lip and sometimes the site opens and bleeds. The vet I saw explained that is most likely squamous cell carcinoma. Being on his upper jaw, his prognosis is poor. He is in pain and I am putting him to sleep today.
Add a comment to Monkey's experience
Was this experience helpful?
Sullivan
tabby
11 Years
0 found helpful
Medication Used
Clindamycin Hydrochloride
Sullivan is a large 11.5 yo orange tabby I rescued as a kitten when he was tossed from a moving car. We've been together through everything and he's my baby. Three days ago I noticed his chin looked a little swollen and when it increased the next morning I called the vet and made an appointment. Expecting a tooth needed to be pulled or some kinda bug bite I was taken aback when X-rays revealed the front half of his lower jaw appeared "moth eaten." Our vet suggested we try a steroid shot and antibiotics for a week and then reassess, but he also seemed pretty convinced it's a form of cancer. I asked about biopsy and he said we could do that but if so to be prepared for surgery to remove the front half of his lower jaw. A tumor was not super evident from X-ray, just the bone issues and enlarged soft tissue at the chin. He took his meds today well and I gave him a 1/2 can of wet food as a reward (he's been on a grain-free salmon based dry food the last 7 years). We go back to see if antibiotics have helped 8/22/18, but is there anything else I should look into? He's eating and drinking at this point, but the swelling is preventing him from closing his mouth fully and he does drool on occasion. This morning there was a little blood as well, but I can't see an actual mass or wound (possible result/leaky sore from all the swelling?). I don't know that surgery is a possibility given that between 1/2 - 2/3 of his jaw seems affected. Also, is there anyway this could simply be an infection? And if so will the jaw re-calcify and heal once the antibiotic kills the infection? And how in the world did this infection/cancer progress so quickly without us knowing it?! Did I miss a million symptoms? Sullivan sleeps snuggled up next to my chest or head every night, so I'm beyond surprised I haven't noticed anything before this. I gues I'm Just trying to prepare for best and worse scenarios as I have two young boys who think Sullivan hung the moon. I don't want him in pain and he's the most stoic animal I've ever met so it's incredibly hard to tell if he's hurting. Any suggestions on treatment options or questions to ask my vet would be appreciated.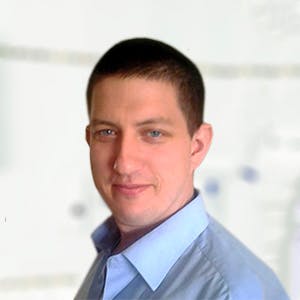 3318
Recommendations
Oral squamous cell carcinoma is associated with osteolysis of the mandible; other conditions may include other cancers, infections among other diseases. This is going to be one to be diagnosed by biopsy as I cannot say what the specific cause is or if there will be an improvement in the jawbone if successfully treated. Regards Dr Callum Turner DVM
Add a comment to Sullivan's experience
Was this experience helpful?
Dafney
American Shorthair
14 Years
3 found helpful
Dafney was diagnosed 11/24 with Tumors that could have been cancerous. I did the biopsy and surgery with the removal of the jaw bone was not an option. She is eating a little less and the side of her mouth bleeds from the tumor on random days. She is definitely acting like she is not in pain but how do you know when it is time? The last thing I want is her in pain. It's the worst disease to cure when you do not know if you are helping or making it worse.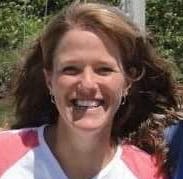 1608
Recommendations
Thank you for your email. I'm sorry that that is happening to Dafney. It can be hard to know when it is time. If she isn't on pain medications, that would be a good idea, and you can talk with your veterinarian about medications for her. I think it helps to make a list of things that Dafney likes to do, bathing in the sun, chasing toys, eating, sleeping with you, whatever they may be. When she stops doing more things on the list than she is doing, it may be time to consider that she isn't enjoying life anymore. Your veterinarian will be able to help you with that decision as well, as there are there to be the advocate for her. I hope that you have more time with her.
Thank you for the response! Dafney is still going strong. It's difficult when you are going through a divorce and she is all i have. She made it to the move. The vet gave me pain pills but she will not take them. She is still doing everything on the list but the mouth always concerns me. It could be weeks before it starts to bleed again. Is there anything to do to clear the wound? The only toy she plays with is a ball with tinsil and clearly that must bother her mouth. I must own 200 cat toys and she wants the ball back. I really wish i could tell if she was in severe pain. Nothing has changed but appearance. It makes you feel horrible.
Add a comment to Dafney's experience
Was this experience helpful?
Uno
Ragdoll
16 Years
0 found helpful
Our big Ragdoll has been diagnosed with SCC.
Has all symptoms of this disease.
Our vet is prescribing him Zyda Clin and says they are putting pain medication in his liquid bottle.
What is the best & strongest pain medicine we could ask for?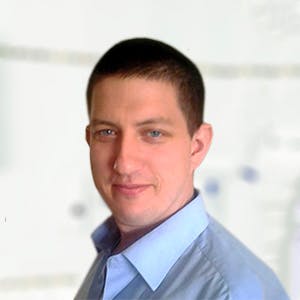 3318
Recommendations
It is not responsible to use the strongest pain medication immediately (it is also unlikely your Veterinarian will give you what your ask for), it is important to use the most effective pain relief for an animal in their present condition and adjust dosage or move up the 'ladder' as and when needed. Regards Dr Callum Turner DVM
Add a comment to Uno's experience
Was this experience helpful?
Ali
domestic short hair
16 Years
1 found helpful
My cat Ali was diagnosed about 2 months ago. It appears to me that one of her eyes is weeping alot and she has been sneezing more after eating. She also has severely bad breath and I'm not sure what to do or try to help her. Any suggestions? I have given her CBD oil and she is eating pretty well. In addition to the cancer she has kidney issues which I'm told are normal for a cat her age (16+ years old).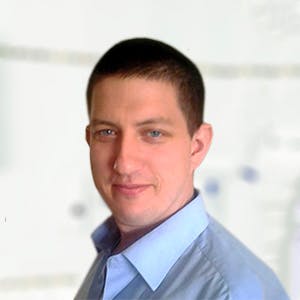 3318
Recommendations
Eye clouding and bad breath are not unusual for a cat Ali's age and other problems like dental disease can cause issues with sneezing if it gets worse enough; bad breath may also be caused by the oral cancer, kidney disease or other cause. It is really just a case that you manage the kidney trouble, ensure that she is eating and drinking as well as keeping in good spirits. If you have any concerns about Ali, you should visit your Veterinarian. Regards Dr Callum Turner DVM
Add a comment to Ali's experience
Was this experience helpful?
Bastian
domestic short hair
16 Years
1 found helpful
My cat Bastian is now 16 years old - Last December 2017 he started pawing at his mouth- I had him checked at the vet and itnlooked like he had a few teeth that probably needed to be extracted -he was also showing signs of redness on his left side above his ear - it would come one s month or so for the last year- the vet said it was allergies -he's also hyperthyroidism Andy takes Felimazole but it's 100% contrôlée - so in February he had 6 teeth pulled - after the dental surgery the pawing at this face got worse - he would paw after he ate - drink or cleaned himself - he would paw and look like he was gaging - he continued thus behaviour till May 2018- during this time I had seen the vet a handful of times stressing this wasn't normal - they checked his mouth several times wnd ev rything was healing great - we took more blood work- urinalysis etc- everything came back clear - I was panicking trying to figure it all out -I just wanted him to feel good - while in May 2018 it wasn't as bad the pawing - it was still there and bastian seemed to almost panick now after he ate- so May 2018 I went to another vet for a 2nd opinion , the vet looked at his remaining teeth and took X Rays and it showed that it was missing the root - which may have explained why he wasn't still pawing - so May 8th 2018 he went for dental surgery #2- the remaining teeth were pulled - I thought this would have solved the problem but it didn't - right after he came out of this surgery he did the exact same but thing except this time it felt even worse - he pawed at his mouth every single time he finished eating- drinking or grooming - sometimes it would last a few min while others could last up to 30 minutes - he was exhausted - this time he was even making marks on his face with the amount of pawing - his left side of his face went red again And the vet said no it was probubly allergies - it was even worse - the only thing that stopped him wasn't if I picked him up and consoled him or distracted him- so of course I returned to the vet multiple times and wasn't hit with the same thing- they don't know why he is pawing at his mouth- June 7th came and we are now over a month of his surgery And he's still pawing at his mouth— at this Point it's been a total of 7 months he's been pawing and stressing - we saw a specialists with internal medicine - we did a CT scan - we did an ultra sound - another blood test - urinalysis etc- everything came back clear - he was 100% healthy - I mentioned to the vet about a tiny bump under his left year about 2-3cm under his bone of the ear - it's smaller then a pea but bigger than a grain if rice - so the vet did a cell sample to test what it was and turned out to be s mass cell tumour - the vet said it wasn't local Andrée. Itching spread - so that was literally the ONLY thing we found that wasn't right — so it's been just 2 days that we did all these last tests- I've been researching to see if it's possible that this is the reason he's pawing at his face like this ?? Thins intensly -Could this be causing him nerve pain Or pain in the face ? Or does he haven FOPS ? ( feline oral facial pain syndrome ) since th pawing got worse after the dental surgery , I just don't know what to do ?ive already spent 6,000$ it's all these tests - I have noyhinh left - just enough for a consult with either a oncologist or a neurologist - I don't know who to go to for help as I don't known what she hurting him ? But something is . Could it be this tiny tiny tumour ? It explaines the redness he was getting on his left side if the face as it's the same side as the tumour but I can't justify the face pawing- please help us - ? Bastian does look like he's in pain as he sleeps in up right positions - he doesn't eat dry food anymore as he drops them and can't keep them in his mouth - the last 2 days he's been on gabapentin and it seems to have made a difference a little as he eats more soft food but still paws ans panicks - I just want him to be OK and I want to figure out what's wrong so that I can give him what he needs I just don't know who to see I don't know if the tumour is causing him this much pain or if it's because there's another neurological problem I just can't afford both have to be careful because his life depends on it - i'm extremely stressed trying to find a solution for him I don't sleep at night I feel like he has a really good chance because otherwise he's 100% healthy please help us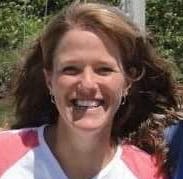 1608
Recommendations
Mast cell tumors are localized collections of cells that are responding to histamines, and they can be itchy. They don't tend to be that painful, however, and may not explain the amount of trouble he has been having with his mouth. That is very distressing that he is to the point where he almost cannot eat. He may be having nerve pain related to dental disease, although that pain typically resolves when you take care of the diseased teeth. You have had extensive testing done to try and determine what is going on with him, and the CT scan and ultrasound being clear would suggest that it would be a nerve pain rather than a surgical problem, in my mind. IT may be worthwhile giving the gabapentin a little longer to take effect and see if that helps, as that medication can be quite effective for nerve pain. It also might be a good idea to contact the internal medicine specialist that you saw, let them know that things are not better and that you have a limited budget at this point, and ask their opinion on what route may be more helpful for him, as they have all of his test results. I hope that you are able to resolve this for him.
I am wholly thankful to find a community that can relate and empathize. This diagnosis is becoming a psychological game of Chicken. Do we attack the disease, or let it act out its most pervasive whims? Are we far beyond curative, and only palliative?

My 9 y.o. cat Lenny was thought to have dental issues for the past couple months. That assessment changed in the last two weeks, when a follow-up visual exam suggested an oral mass. An x-ray confirmed the mass to be in his jaw. He is still eating, going outside, and sleeping next to his human counterpart. I haven't scheduled a biopsy, nor made alternate plans. I have his pain meds, but he doesn't want me near his mouth. Drooling has increased in recent days.

<3
Our cat has just been diagnosed with oral cancer 😪 they have said the best thing to do is put him to sleep, but he's eating so well still and looking at him now sat in the garden like he's got no care in the world fills me with dread that we are being told to put him to sleep whilst he is still enjoying life :-( his mouth is riddulded with cancer,he's on pain relief from the vet,would you recommend putting him to sleep yet or carry on with pain relief for a bit? I know the day will have to come but so unsure what to do as in my heart I'm not ready to let go of him but I also don't want him sefferjng 😥 he looks so healthy on the outside it's breaking my heart
This is amazing feedback and advice -Ans auper fast - in so glad I found you guys - it's amazing to have support ! thank you so much - I'll call them to see what we can do. Yes I thought about nerve pain as well ( FOPS) spill keep the gabapentin as well .. I sur want hi to feel good and not in pain - good to low these mass cell tumours don't usually cause pain . So helpful to know where to go from here .. Thank you - fingers- toes and paws crossed😃
Add a comment to Bastian's experience
Was this experience helpful?
Smokey
Unknown
18 Years
2 found helpful
I took my cat to the vet about a month ago due to green discharge from his nose. After the apt. I was made aware that he in fact has a malignant abscess in his mouth and that it has already spread to his respiratory system and kidneys. They gave us medication to see if it would help him get better with the respiratory infection. At first it did d very well and a week after the medication ended his health is declining again. The green discharge is back as well as discharge from his eyes, severely bad breathe, and eat habits decreasing. Today a bloody discharge from his nose has occurred. I've been debating when the best time to put him down is. Him and another cat have made themselves life partners for over 10 years now and I figured when they start distancing themselves from each other, then that would be a good time, but it seems the more sick he gets the more time they spend together. He still comes to me seeking affection and is still somewhat active. The vet said when he starts to lay around in one spot all day,that would be the best day to bring him in to get put down. I'm thinking this coming Friday would be better to end his suffering. What is your views?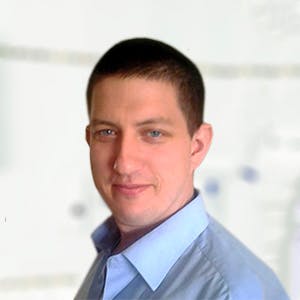 3318
Recommendations
Without examining Smokey I cannot say whether the time has come or not, but this needs to be your decision; generally I tell people when they will start to notice behavioural changes including distancing themselves from family members or other pets is a good indicator that they (not the owner) are ready. However, if Smokey is in any distress or pain you should consider taking him on one last car ride earlier. Regards Dr Callum Turner DVM
Hi my cat was 21year old had to have him put to sleep today im heart broken.He was fine up until 4 days ago just stopped eating and took hom self off in to bathroom and just stayed there we tried to comfort him best we could, so sadly today we went to vets he had a tumour in his lower jaw ! It all happened so fast within a few days
Add a comment to Smokey's experience
Was this experience helpful?
N/A
Calico
10 Years
1 found helpful
I saw this cat today while I was walking, and I decided to pet it. It took me a really long time, around 25-30 minutes to actually get the cat comfortable. The cat never really did walk up to me, so I walked up slowly, and the cat wouldn't let me pet him/her. I'm not sure if he was attacked or hit by a car, but he has this huge, dry, bloody spherical lump a bit larger than the size of a quarter in diameter. It seems to be coming from inside the roof of his mouth and going out from that point. It's extremely visible. I've never met this cat in my life, but I'm really worried about this cat because he looks to be in pain. He has blood all over his left arm from touching it. I had to walk up to him and gain his trust for five minutes while talking in a really sweet, low voice in order to pet him only 3 times for literally a second each. He/she was really afraid, and I'm not sure if I should get a box and take him to the vet, or maybe I should just let him suffer. I don't want to do that. But my mom won't really let me take him to the vet. Thanks for your help. Please be descriptive if there is a reason I should take him/her to the vet so I can convince my mom. I'm sure he has not that long to live. I leave tomorrow for New Mexico and I don't have much time.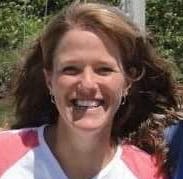 1608
Recommendations
Thank you for your question. I think that he should see a veterinarian, as it sounds like he is suffering, and no living being should have to suffer if we can change that, or help him. Veterinarians have an oath to help animals from suffering, and whether medications or humane euthanasia is the best decision for him, they will be able to help him, rather than let him suffer.
Add a comment to N/A's experience
Was this experience helpful?
Lily
tabby
8 Months
1 found helpful
I noticed on my 8 month old kitten earlier that both sides of her bottom lip are a little droopy under where her top canine teeth are. It almost looks like her teeth are too big and are pushing down on her bottom gums on the side and it looks like on the one side there is a little scab, kind of like when a human bites their bottom lip and gets a little swollen scab. Should I be concerned? No symptoms at all.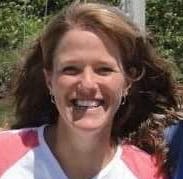 1608
Recommendations
Brittany, thank you for contacting us about Lily. It is very uncommon for an 8 month old cat to have mouth cancer. It is possible that her teeth are coming in at an abnormal angle and it is causing some trauma to her bottom lip - it would be worthwhile to have her seen by her veterinarian to look at her teeth, and the spots on her bottom lip where they are putting pressure, to see if there is anything that needs to be done with her teeth or her mouth, or if it looks like normal dentition for a cat her age. I hope that everything goes well with Lily!
Add a comment to Lily's experience
Was this experience helpful?
Kenzie
DOMESTIC
10 Years
0 found helpful
My daughter's cat, Kenzie a 10 year old short hear cat, was diagnosed with oral squamous cell carcinoma just this week. No longer able to eat dry food, can't drink water, Kenzie social habits have changed significantly, he is able to eat wet food but it is a struggle for him but he is able to and still loves to eat twice a day. Our plan is to keep him as comfortable as possible as long as he's able to eat and breathe. We didn't have any other options we felt were more beneficial for Kenzie other than pain management. His prognosis is very poor we just hope we made the right choice. I guess my question is are we basing our decision on his needs and not our own need to keep him here with us. We don't him to surfer unnecessarily.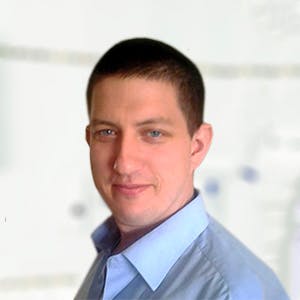 3318
Recommendations
Each case is different, however if Kenzie is still his usual self apart from the oral mass, I would keep an eye on Kenzie and ensure that normal behaviour is continuing to be displayed. However, if appetite decreases, Kenzie becomes less social or you notice any other concerning symptoms visit your Veterinarian for an examination and a discussion on quality of life. Regards Dr Callum Turner DVM
Add a comment to Kenzie's experience
Was this experience helpful?
Lil Man
Rushen blue mix
4 Years
0 found helpful
Has Symptoms
Underneath tounge swollen
My male cat is about 4yrs old and he is an outside cat for the most part . Underneath his tounge is swollen really bad and he can barely eat an droling really really bad .I'm trying to find out what it may be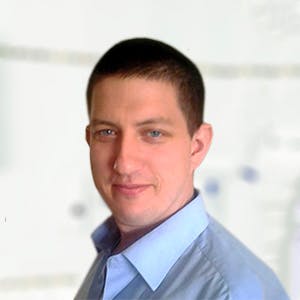 3318
Recommendations
Without examining Lil Man I cannot say for certain what the causes is, but a ranula or tumour may be two possibilities; you should visit your Veterinarian for an examination to be on the safe side to identify the swelling under the tongue so that the most appropriate treatment may be given. Regards Dr Callum Turner DVM
Add a comment to Lil Man's experience
Was this experience helpful?
Aslan
Long hair cat
11 Years
0 found helpful
Has Symptoms
Drooling, not eating, bad breath
My cat was just diagnosed with mouth cancer. It is very aggressive since I noticed just 2 weeks ago that when she meowed her tounge went crooked and he was drooling. The vet said they could not operate because of the location which is under the tounge and attached. Since the last two days he has not been able to eat however he wants to. He is just laying around and quite frankly looks sad. I know I will be putting him down very shortly but was wondering if it is ok for him to just drink tuns juice until then because that seems to be all I can get into him or am I just prolonging his pain if he is in any.. very hard becauseheh still trys to cuddle with me even more so now. Won't leave my side and just cries to me. He is almost 12 grey and beautiful.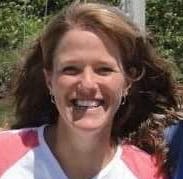 1608
Recommendations
I'm sorry that that is happening to Aslan, that is very sad. If he won't eat, even soft food, that may be an indicator that his pain is not bearable, and it may be time to make that decision for him. Your veterinarian can give you a better idea as to whether he may be suffering, as they can see him and assess his quality of life. I hope that you have him for a little longer.
Add a comment to Aslan's experience
Was this experience helpful?
Schmitty
American Short Hair
13 Years
1 found helpful
My cat had an X-ray this morning and they found an aggressive tumor eating away at his lower jaw. He really isn't showing any symptoms other than bad breath and an obvious lump on his jaw. The vet wasn't clear on if this was going to kill him or anything, do you have any suggestions? The vet basically said all I could do was watch it and see how he does but I feel like there should be something more.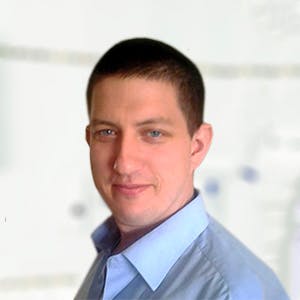 3318
Recommendations
Without examining Schmitty and seeing the x-ray I cannot really weigh in, some masses may be manageable or may be surgically removed or debulked but this is a case by case basis. If you feel that more should be done, you should get a copy of the x-ray and visit another Veterinarian for a second opinion. However, a wait and see approach in the short term is also useful to determine whether it will grow more or not. Regards Dr Callum Turner DVM
Add a comment to Schmitty's experience
Was this experience helpful?
Lilly
short haired
11 Years
2 found helpful
Has Symptoms
swelling of the upper gum area
My cat is 11 years yes she has a tumor in her gum and it bleeds but she eats well and still plays cell carcinoma was diagnosed and wanted to know how to stop the bleeding it happens after she eats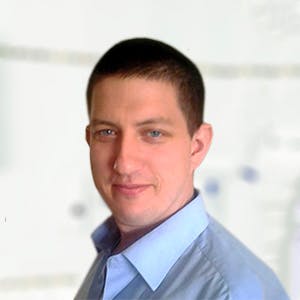 3318
Recommendations
The problem with oral squamous cell carcinoma is that each time a cat eats, they are going to rub or irritate the tumour leads to bleeding; there is little you can do to avoid this apart from feeding a soft food, feeding with a syringe or feeding tube. Unfortunately there is no medication which will prevent bleeding whilst eating; there is a Traditional Chinese Medicine called yunnan baiyao which may help with bleeding, speak with your Veterinarian about it. Regards Dr Callum Turner DVM
Add a comment to Lilly's experience
Was this experience helpful?
Kitty
Tuxedo
12 Years
1 found helpful
Hello,

My Cat Kitty was diagnosed with Mouth cancer about a month ago.
The diagnosis came, after I noticed him drooling. He is 12, and the location in the tumor is not operable. I was given Meloxidyl, as it may help slow the tumor growth. It seems since then, he has taken a decline. He has completely stopped eating, but seems very thirsty. He has definately lost weight.
I know this could all be a part of the cancer, but,since I do not know his weight at this point, and meloxidyl dosing is based on weight, should I discontinue use and see if his appetite comes back?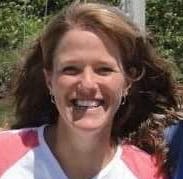 1608
Recommendations
Thank you for your email. It is unlikely that Kitty has stopped eating because of the pain medication, but more likely because of the tumor. If his kidneys were not functioning fully, the Meloxidyl can cause damage to kidneys, but it seems at the point in his life where he is, it is important to take into consideration the risks and benefits of any treatment, and he needs to be pain free for as long as possible. It would be a good idea to re-weigh him and adjust the Meloxidyl accordingly, which your veterinarian will be able to help you do if needed. I hope that he remains comfortable a while longer.
Add a comment to Kitty's experience
Was this experience helpful?
Roxy
domestic short hair
8.5
0 found helpful
My cat has a mouth tumor located bottom left side of mouth, diagnoses just afew weeks ago. Roxy is now drooling has bad breath looks to be in somewhat discomfort .. She's not eating as much as before . I'm torn if I should put her down before it gets worse .. I don't like seeing her like this. Would really like your opinion.. I'm torn..and my heart hurts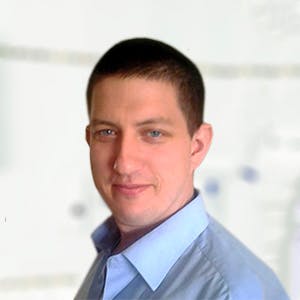 3318
Recommendations
If Roxy is eating less, then it is an indicator that the mass is causing pain whilst eating; depending on the nature of the mass, surgical excision may be possible but there is a high chance of recurrence. You should discuss Roxy's condition with your Veterinarian but it may be getting to that time when a decision needs to be made. Regards Dr Callum Turner DVM
Where can you get the pate food please?
how is your cat doing with the herbs?
My cat has this tumor in his mouth as well. He was diagnosed back in June. It's gotten bigger but he's still eating and purring. It's harder for him to eat now but he's still himself. I'm going tomorrow to a holistic vet about some herbal treatments (artemisinin) that I've read helps reduce the cancer/tumor. I'm looking forward to what they'll say. Don't give up if he's still eating. Cats will let you know when it's time for them to go to Heaven. I'm hoping to find something helpful to prolong that time for my baby. God bless.
We went to the holistic vet and they gave us 4 herbs to help fight the cancer cells and help with pain and possibly slow down the cancer overall. Obviously,the sooner you catch the tumor the better it will help. My cats mouth is pretty bad and we are still trying these things as long as he eats and is happy. He is also on a steroid shot and a pain med that helps a lot. They said to feed him grain free (grain is bad for cancer) and raw or natural foods are the best. I just get canned pate food and put it in a blender and he loves it! Also, baby food is great. They make it in 4 meat flavors that is good for cats and dogs too. Hope this helps!
Add a comment to Roxy's experience
Was this experience helpful?
Galadriel
Shorthair
10 Years
0 found helpful
My daughter's cat is nearing the end after being diagnosed with oral cancer. The mass is visibly beginning to fill her mouth to the point she's struggling to eat. My daughter has been giving her prednisone which improves kitty's appetite and gives energy. My daughter is concerned her cat will begin to not be able to eat at all but still act fairly normal. Should she stop the prednisone? Otherwise I'm afraid it will be very painful for my daughter to put her down as the cat doesn't really act sick. She seems to continue to have the will to live.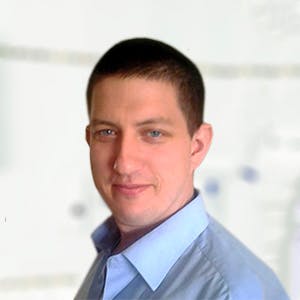 3318
Recommendations
For as long as Galadriel has an healthy appetite, can breathe and isn't affected by the mass you should continue giving treatment; if she starts to lose her appetite, has behavioural changes or the mass grows too large you should consider taking Galadriel to your Veterinarian one last time. Regards Dr Callum Turner DVM
Add a comment to Galadriel's experience
Was this experience helpful?
Bentley
Tabby
14 Years
I noticed my cat's right fang hung lower than the left. He was acting like himself, but within a week his right jaw started to swell. That was 6 wks ago. Took him to vet, and upon opening his mouth (he would have never let me do this) we found the gum and roof of his (Bentley) mouth to be blood red. Blood was taken to make sure Bentley would survive a biopsy. Results were actually great. They removed his fang, which was looking horrible, and took a biopsy. It is squamous cell. This was 10 days ago. Bentley has been unable to eat w/out pain. It has spread to his sinus cavity. He has had 3 shrimp/day for the past couple of days. I am putting him down tomorrow. This spread SO quickly after symptoms started. I can't bear to see him w/this quality of life. I will miss him dearly. He is 14.