What is Mouth Cancer?
Mouth cancer is cats is commonly caused by the oral malignancy known as squamous cell carcinoma. This type of cancer invades surrounding structures of the mouth including the mandible, maxilla, dental arcade, tongue and other portions of the oral cavity. Squamous cell carcinoma cancer is often detected too late and treatments prove ineffective. Mouth cancer also presents similar symptoms to periodontal disease, so early detection and a proper diagnosis is essential.
If your cat begins refusing food, has lost teeth and has noticeably bad breath, the possibility of mouth cancer should be considered. Mouth cancer is a very aggressive, fast-growing cancer that is not usually noticed until the disease has reached advanced stages. Mouth cancer can be a tumor located anywhere within a cat's oral cavity including the lips, tongue, cheeks, roof of the mouth, upper or lower jaw, and back of the mouth. Mouth cancer is not connected to any breed, age or sex of cat, but experts believe second-hand smoke to be a highly plausible cause.
Symptoms of Mouth Cancer in Cats
Mouth cancer in cats may be noted by a visible tumor or mass of the oral cavity. Unfortunately, squamous cell carcinoma tumors that grow within the tissues of the tongue, tonsils, roof, or back of the mouth often go unnoticed. Most pet owners realize their cat has developed a health problem after noticing some or all of the following symptoms:
Bloody nose
Mouth pain
Halitosis (bad breath)
Weight loss
Facial swelling
Dropping food during a meal
Increased salivation
Bleeding from the mouth
Difficulties eating and drinking
Loose teeth or loss of teeth
Causes of Mouth Cancer in Cats
The exact cause of mouth cancer in cats remains unknown. No breed, sex or age of cat is more susceptible than another, yet most felines are considered seniors when they are diagnosed (about 10-12 years old). Experts believe that mouth cancer, like many other types of cancer, can be caused by environmental factors and diet. Your cat may be at a higher risk of developing mouth cancer if he or she:
Lives with owners who smoke
Consumed a large amount of canned cat food, especially those containing a high tuna content
Uses a flea collar
Diagnosis of Mouth Cancer in Cats
Diagnosis of mouth cancer in your cat will begin with a review of your cat's medical history and a discussion with the veterinarian. The vet may ask you what type of symptoms your cat has been displaying, when they were first noticed and for how long. Upon physical examination, your cat's mouth will be fully examined and a tumor will likely been found. Blood work may be requested to assess the feline's overall health before proceeding with a tissue biopsy. A biopsy of the mass will determine the type, cancer potential, and stage the cancer has developed. Squamous cell carcinoma cancer often invades the bony structures of the jaw, so an x-ray of the skull may be done before or after the biopsy. Mouth cancer is very aggressive and can spread to the lungs and lymph nodes, therefore, a CT scan may be requested to check for other tumor masses within the upper body.
Treatment of Mouth Cancer in Cats
The treatment of mouth cancer depends on the location of the squamous cell carcinoma mass and if any bone is involved. Surgically removing the tumor from the cat's mouth is ideal, but not always possible. If the tumor is located in the front portion of the mouth, the tumor can be removed along with a small portion of the jaw bone. However, if the tumor is in the back of the mouth, roof of the mouth or has spread to vital structures, removing the mass could be lethal. Some veterinarians treat mouth cancer in cats with a combination of radiation therapy and chemotherapy, not to treat the disease, but to improve quality of life. Therapeutic treatments can temporarily shrink the mass and allow the feline to eat or have a feeding tube placed to provide nutritional support. Treatment options for mouth cancer in cats varies from case to case, so ask your veterinarian about the best plan for your cat and his/her condition.
Recovery of Mouth Cancer in Cats
The prognosis for cats diagnosed with mouth cancer is rather poor, even after treatment. The reason for this is because mouth cancer is not usually noticed until the cancer has spread and symptoms begin to make themselves present. Treatments of the disease then begin after the cancer has reached its most aggressive stage, and only cats that have undergone surgery have the longest survival rate. Pet owners who choose not to treat their cat's mouth cancer should expect their cat to live approximately three months.
Mouth Cancer Questions and Advice from Veterinary Professionals
Smokey
Unknown
18 Years
0 found helpful
I took my cat to the vet about a month ago due to green discharge from his nose. After the apt. I was made aware that he in fact has a malignant abscess in his mouth and that it has already spread to his respiratory system and kidneys. They gave us medication to see if it would help him get better with the respiratory infection. At first it did d very well and a week after the medication ended his health is declining again. The green discharge is back as well as discharge from his eyes, severely bad breathe, and eat habits decreasing. Today a bloody discharge from his nose has occurred. I've been debating when the best time to put him down is. Him and another cat have made themselves life partners for over 10 years now and I figured when they start distancing themselves from each other, then that would be a good time, but it seems the more sick he gets the more time they spend together. He still comes to me seeking affection and is still somewhat active. The vet said when he starts to lay around in one spot all day,that would be the best day to bring him in to get put down. I'm thinking this coming Friday would be better to end his suffering. What is your views?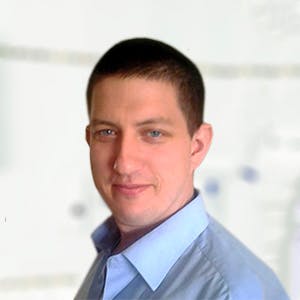 1978
Recommendations
Without examining Smokey I cannot say whether the time has come or not, but this needs to be your decision; generally I tell people when they will start to notice behavioural changes including distancing themselves from family members or other pets is a good indicator that they (not the owner) are ready. However, if Smokey is in any distress or pain you should consider taking him on one last car ride earlier. Regards Dr Callum Turner DVM
Add a comment to Smokey's experience
Was this experience helpful?
Dafney
American Shorthair
14 Years
0 found helpful
Dafney was diagnosed 11/24 with Tumors that could have been cancerous. I did the biopsy and surgery with the removal of the jaw bone was not an option. She is eating a little less and the side of her mouth bleeds from the tumor on random days. She is definitely acting like she is not in pain but how do you know when it is time? The last thing I want is her in pain. It's the worst disease to cure when you do not know if you are helping or making it worse.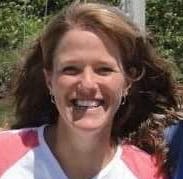 479
Recommendations
Thank you for your email. I'm sorry that that is happening to Dafney. It can be hard to know when it is time. If she isn't on pain medications, that would be a good idea, and you can talk with your veterinarian about medications for her. I think it helps to make a list of things that Dafney likes to do, bathing in the sun, chasing toys, eating, sleeping with you, whatever they may be. When she stops doing more things on the list than she is doing, it may be time to consider that she isn't enjoying life anymore. Your veterinarian will be able to help you with that decision as well, as there are there to be the advocate for her. I hope that you have more time with her.
Add a comment to Dafney's experience
Was this experience helpful?
N/A
Calico
10 Years
0 found helpful
I saw this cat today while I was walking, and I decided to pet it. It took me a really long time, around 25-30 minutes to actually get the cat comfortable. The cat never really did walk up to me, so I walked up slowly, and the cat wouldn't let me pet him/her. I'm not sure if he was attacked or hit by a car, but he has this huge, dry, bloody spherical lump a bit larger than the size of a quarter in diameter. It seems to be coming from inside the roof of his mouth and going out from that point. It's extremely visible. I've never met this cat in my life, but I'm really worried about this cat because he looks to be in pain. He has blood all over his left arm from touching it. I had to walk up to him and gain his trust for five minutes while talking in a really sweet, low voice in order to pet him only 3 times for literally a second each. He/she was really afraid, and I'm not sure if I should get a box and take him to the vet, or maybe I should just let him suffer. I don't want to do that. But my mom won't really let me take him to the vet. Thanks for your help. Please be descriptive if there is a reason I should take him/her to the vet so I can convince my mom. I'm sure he has not that long to live. I leave tomorrow for New Mexico and I don't have much time.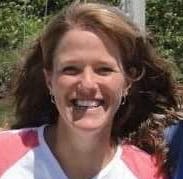 479
Recommendations
Thank you for your question. I think that he should see a veterinarian, as it sounds like he is suffering, and no living being should have to suffer if we can change that, or help him. Veterinarians have an oath to help animals from suffering, and whether medications or humane euthanasia is the best decision for him, they will be able to help him, rather than let him suffer.
Add a comment to N/A's experience
Was this experience helpful?
Lily
tabby
8 Months
0 found helpful
I noticed on my 8 month old kitten earlier that both sides of her bottom lip are a little droopy under where her top canine teeth are. It almost looks like her teeth are too big and are pushing down on her bottom gums on the side and it looks like on the one side there is a little scab, kind of like when a human bites their bottom lip and gets a little swollen scab. Should I be concerned? No symptoms at all.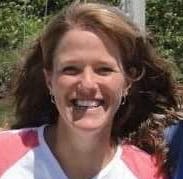 479
Recommendations
Brittany, thank you for contacting us about Lily. It is very uncommon for an 8 month old cat to have mouth cancer. It is possible that her teeth are coming in at an abnormal angle and it is causing some trauma to her bottom lip - it would be worthwhile to have her seen by her veterinarian to look at her teeth, and the spots on her bottom lip where they are putting pressure, to see if there is anything that needs to be done with her teeth or her mouth, or if it looks like normal dentition for a cat her age. I hope that everything goes well with Lily!
Add a comment to Lily's experience
Was this experience helpful?
Roxy
domestic short hair
8.5
-1 found helpful
My cat has a mouth tumor located bottom left side of mouth, diagnoses just afew weeks ago. Roxy is now drooling has bad breath looks to be in somewhat discomfort .. She's not eating as much as before . I'm torn if I should put her down before it gets worse .. I don't like seeing her like this. Would really like your opinion.. I'm torn..and my heart hurts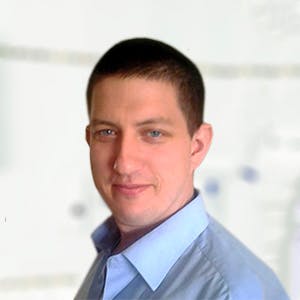 1978
Recommendations
If Roxy is eating less, then it is an indicator that the mass is causing pain whilst eating; depending on the nature of the mass, surgical excision may be possible but there is a high chance of recurrence. You should discuss Roxy's condition with your Veterinarian but it may be getting to that time when a decision needs to be made. Regards Dr Callum Turner DVM
My cat has this tumor in his mouth as well. He was diagnosed back in June. It's gotten bigger but he's still eating and purring. It's harder for him to eat now but he's still himself. I'm going tomorrow to a holistic vet about some herbal treatments (artemisinin) that I've read helps reduce the cancer/tumor. I'm looking forward to what they'll say. Don't give up if he's still eating. Cats will let you know when it's time for them to go to Heaven. I'm hoping to find something helpful to prolong that time for my baby. God bless.
We went to the holistic vet and they gave us 4 herbs to help fight the cancer cells and help with pain and possibly slow down the cancer overall. Obviously,the sooner you catch the tumor the better it will help. My cats mouth is pretty bad and we are still trying these things as long as he eats and is happy. He is also on a steroid shot and a pain med that helps a lot. They said to feed him grain free (grain is bad for cancer) and raw or natural foods are the best. I just get canned pate food and put it in a blender and he loves it! Also, baby food is great. They make it in 4 meat flavors that is good for cats and dogs too. Hope this helps!
Add a comment to Roxy's experience
Was this experience helpful?
Bentley
Tabby
14 Years
I noticed my cat's right fang hung lower than the left. He was acting like himself, but within a week his right jaw started to swell. That was 6 wks ago. Took him to vet, and upon opening his mouth (he would have never let me do this) we found the gum and roof of his (Bentley) mouth to be blood red. Blood was taken to make sure Bentley would survive a biopsy. Results were actually great. They removed his fang, which was looking horrible, and took a biopsy. It is squamous cell. This was 10 days ago. Bentley has been unable to eat w/out pain. It has spread to his sinus cavity. He has had 3 shrimp/day for the past couple of days. I am putting him down tomorrow. This spread SO quickly after symptoms started. I can't bear to see him w/this quality of life. I will miss him dearly. He is 14.