What is Nerve Disorder?
Nerve disorders are disruptions in the function of a feline's nervous system that can lead to physical and cognitive disorders in cats and can display themselves in different ways. This disruption can manifest itself via malfunctioning motor skills, delayed cognitive ability, and diminished reflexes.
The feline nervous system, which consists of the brain, spinal cord, and peripheral nerves, transmits electric signals that are essential for the animal to function efficiently in its environment.
Symptoms of Nerve Disorder in Cats
Since the feline's nervous system controls all of its coordinated, conscious, automatic, and digestive responses, the symptoms presented by nerve disorders are varied and may include all of or some of the following:
Leg paralysis or weakness
Slow or no reflexes
Loss of muscle tone/muscle atrophy
Muscle tremors
Nerve disorders can also affect a feline's sensory capabilities. Symptoms of this would include:
Poor spatial orientation
Frequent loss of consciousness
Disorders resulting from a failing autonomic nervous system would present symptoms such as:
Dry nose and mouth
Low tear production
Lower than normal heart rate
Poor or no anal reflex
Nerve disorders caused by an underactive thyroid gland may present symptoms including:
Facial paralysis
Dizziness
Paralysis of the voice box, throat, and esophagus
While there are other symptoms that might be an indication of a feline nerve disorder, the above-mentioned are some of the most common and would merit a visit to the veterinarian for a complete checkup.
Causes of Nerve Disorder in Cats
As uniquely designed as the feline nervous system is, there are factors that can lead to disorders. Four common factors are congenital abnormalities, trauma, tumors, and ear infections.
Congenital Abnormalities
Most common among these is hydrocephalus, also referred to as water on the brain. Spinal fluid will pool in certain parts of the brain, leading to abnormal physical appearance, abnormal behaviors, as well as seizures. A second congenital abnormality is malformation of nerves and spinal cord segments. This can lead to fecal and urinary incontinence.
Trauma
If the feline is struck by an automobile or receives trauma, the spinal cord can be damaged and nerves can be torn. Signs of this type of trauma will include paralysis, urination and defecation issues, as well as a limp tail.
Tumors
Lymphosarcoma is one of the most common forms of cancer that affects a feline's nervous system. This will cause tumors on the brain, spinal cord, and other organs. The prognosis varies based on the type of the tumor, its location, and the health of the cat.
Ear Infections
Whether the infection affects the inner ear or the middle ear, it can lead to a ruptured eardrum, spreading infection through the blood.
Diagnosis of Nerve Disorder in Cats
The first step your veterinarian will take is to get an accurate medical history of your feline, as well as do a general physical exam. They will perform a neurological exam designed to examine the cranial nerves and then will also examine your cat's reflexes and entire body.
During the examination of the cranial nerves, the veterinarian may test the mental activity, coordination, and reflexes of the head.
During the evaluation of your feline's gait, they will watch your cat as it runs, moves from side to side, and turns. Weakness, paralysis, stumbling, and loss of coordination will be monitored.
When examining the neck and front legs, the veterinarian may lift the cat's back legs to evaluate its ability to support its weight on the front legs. They may also position the front legs in an abnormal stance to determine how quickly the cat can correct its stance.
During the evaluation of the hind limbs and tail, the veterinarian will check abnormal posture, loss of feeling, hypersensitivity, as well as muscle loss around the torso and hind legs.
Additional tests may include analyzing the cerebrospinal fluid, blood tests, CT scan, and x-rays.
Treatment of Nerve Disorder in Cats
Once a diagnosis has been made, the appropriate therapy can be considered. Most care is given on an outpatient basis. Pharmaceutical options may include:
Anticonvulsants
Anti-inflammatory medications
Medication to relieve muscle spasms
Medication may be provided intravenously or orally, depending on the type of injury.
Felines that have brain tumors or head injuries may require cranial surgery. Medications may be used to reduce swelling in these instances.
Nursing care may be provided for paraplegic or quadriplegic animals. This would include manual feeding and manual flexing and massaging of the joints.
Recovery of Nerve Disorder in Cats
It is important to understand that while veterinarians will do everything in their power to help a cat suffering with a nerve disorder to return to a full quality of life, there are some instances in which nerves will continue to deteriorate and the cat's disease will worsen. Your veterinarian will determine what follow-up care you will need to provide on a case-by-case basis.
It is important that felines diagnosed with congenital nerve disorders not breed. It is advisable to neuter or spay a cat with these types of conditions to prevent accidental breeding.
Nerve Disorder Questions and Advice from Veterinary Professionals
Jenna
Tuxedo cat
7 Years
0 found helpful
My cat, Jenna, has not pooped in over a week and my vet told me it could be as a result of nerve damage. I would like some advice about how to properly treat this issue because I don't want to lose my cat. Do cats survive nerve damage? Her stool is also very soft.
did your cat survive the nerve damage?
Add a comment to Jenna's experience
Was this experience helpful?
Tibbs
Short hair tabby
10 Years
1 found helpful
Has Symptoms
Lack Of Appetite; pain; shakey legs
1) Jumped off of the couch and began to swerve, legs in back gave out. Was taken to dogwood (ears were not checked) – July 20

2) 2 days later, I brought him to Q vet and had his ears checked. He was diagnosed with a yeast ear infection. Dr Evans believed it to be caused by allergies. He was placed on ear drops to help cure this.

3) In addition to eardrops we gave him Bannix

4) His ear cleared up slightly but then he began to develop cold like symptoms:

5) He was sneezing non-stop, as well as suffering from congestion. I brought him into steamed bathroom 2 x / day. This seemed to help relieve the congestion and sneezing.

6) The next symptom that exhibited was lethargy and the preferring to lay one on side. He was not walking far before laying down. He seemed overly tired, was not laying in his normal places. He was not acting himself.

7) We took him for an MRI – they gave back seeing nothing. They took his blood work and his white cell levels were slightly elevated. Dr. Clarke from VRCC suggested we take him for an echocardiogram (as he has a heart murmur) to make sure that he did not have a blood clot.

8) We took him to Dogwood cardiology and they said that his murmur was a 2 and a half, no change from a year ago. Everything was good, save for the murmur.

9) We thought he may be having an issue with his legs with pain so we gave him so glucosamine powder on his food. He refused to eat the food and then was very finicky with food for the next week. We rotated different kinds of food to ensure that he was eating.

10) His eyes started to look droopy, almost as if he had bags under his eyes. We were wondering if he was dehydrated. We took him back to the vet, we had him tested for feline aids, and leukemia, these both came back negative. In addition he was given fluids to ensure that he was hydrated.

11) In addition to the droopy eyes, his eyelids became very swollen and red. I took photos and sent them off to DR Mortimer at Q vet, he suggested that we put Neomycin anf polymixin B cream. We have been doing this 2 x per day.

12) On September 16 he drank water from his bowl for the first time in months. I attempted to pick him up under his front legs and he meowed as if he was in major discomfort.
13) Brought him to the internist and they said everything looked good internally. Also met with an orthopedic surgeon and they said he had luxating patellas.

14) In October, we started noticing he was having trouble with dropping a lot of his food. He drops quite a bit of his dry food and is finicky with his wet food. He felt a lot lighter so we brought him in to be checked.

15) He is now not moving much, his tail is constantly twitching and is being treated for pain with 1ml 2x per day with gabapentin. When eating (when he chooses to) he often drops the food from his mouth.

He has lost 3 pounds since July (he started at 13 and now weighs 10).
Similar experience with my cat and his one eye won't close cuz it's not producing tears so I have to give eye gel. I also give him pain medicine orally since he walks and falls sometimes. I am scared he is hurting and I'm being cruel keeping him alive but he loves to cuddle Still and seems full of life but he walks like he's intoxicated and his hips are kind of inwards also he doesn't groom himself anymore he has clumps all on his back end
My cat is having very similar issues. The vet said that the only thing that came back from his bloodwork and urine analysis was low thyroid which usually means something else is causing that. He's super lethargic, will drink water but barely eats. Has lost 3 lbs in the last 6 weeks. Is off balance and slow. Sleeping in odd places like the bathtub. Please let me know if you have any input or similar experiences.
Add a comment to Tibbs's experience
Was this experience helpful?
Bongo
mixed
5 Months
0 found helpful
My Bongo was limping and figured he hurt his foot. He never improved and was losing tons of weight. I took him to the vet thinking he had a dislocated elbow or broken bone. It turns out he has fluid in the shoulder from bites. My cat Simba was trying to have sex with him and this is a normal thing for cats to do. Well the vet says Bongo has gangrene and nerve damage due to he holds his foot under. He says they will try to drain the fluid, treat the infection and if he is not better he wants to amputate the entire leg. Now I have a cat Baby that had fluid 16 years ago and survived fine. Is this normal?
Add a comment to Bongo's experience
Was this experience helpful?
Smeagol
Calico
16 Years
1 found helpful
My cat has been having convulsive fits for at least 4 weeks now to the point of injuring herself. It seems as though she gets in a certain position and then a nerve or something pinches and she starts flipping around like a fish and biting/scratching at her hind feet/lets until she draws blood. We took her to the vet the first time, they ran blood work that came back normal and an xray of her spine that only showed arthritis at the base of hers spine near her tail. Nothing to indicate she has spinal damage/nerve damage. They put her in a cone and sent us home with painkillers that keep her doped up enough that she mostly sleeps. When her leg healed, we took the cone off, she has proceeded to injure herself twice now. We are running out of pain killers. She is also 16, so not a spring chicken. Being in a cone is no way for a cat to have a good life, but we cannot trust her not to hurt herself severely out of the cone. The attacks started at about once a week for about 10 seconds, and minor.
Now they are up to 2-3 daily, and last 15-30 seconds. HELP?
Our cat has a very similar situation and she's also 15. Her symptoms are similar although it's not to the point of causing major damage. This has been going on for years and I assumed it was the feline twitch disorder. A few weeks ago she seemed to lose mobility of her back legs which lasted for hours and the next day she was perfectly fine. She's careful about not getting up too quickly and she moves awkwardly with her back arched until her legs seem to "warm up". She's too difficult with the vet for them to examine her without sedation so they haven't run any tests. They said sedation could be too much for her heart at her age. There definitely seems to be a nerve issue in her low back that is affecting her legs. Have you figured anything out?
Add a comment to Smeagol's experience
Was this experience helpful?
Cato
Local, Pakistan
1 Month
0 found helpful
Hi! I have local cat about 1 month old.Yesterday I accidentally pressed my cat under my foot when she was drinking her milk from her bowl. Actually I was standing on left side of my cat and was not aware about her presence there. When my foot came on her, within a second,I felt that something is under my foot and removed my foot from her. But she started rolling on the floor intensely with pain. Then i picked her up and my mother massaged her neck with olive oil, because she was unable to mover her neck in all directions after this accident. But after few minutes she was able to move her neck in all directions. But then appeared a big problem i-e she was unable to walk properly. She limped toward left side and fell down towards her left side after walking few steps. And her digestive system was too affected she did not eat properly after that and she vomits after few minutes of her meal(milk which was given to her by mother with little spoon.) I mean she lost her appetite and whenever she ate , after 10 or 15 minutes she just vomited. And her voice was also affected and it became low pitched. I took her to vet in evening . The vet examined her and gave 3 injections to her and asked me to come in the next morning for X-ray and further examination.
Today ,in morning i went to vet hospital again as the doctor asked to me, and took my cat to X_ray room. After seeing the X-ray of my cat, doctor said that the bones are all good. There is a nerve damage to cat, due to which she cannot be able to walk properly and is limping towards left. Doctor further told me that it can take 10, days or 15 days or a month to get fully recovered.But he did not clearly told my that how many nerves of the cat were damaged, because cat was limping as well as her digestive system was also effected.
Then he again gave 3 injections to the cat and one small drip. After that I took back my cat home.

Now my cat has 3 problems:
1-) she is limping toward left and after walking few steps she fell down on left side.
2-) She has lost her appetite and vomits after having her milk. Now she is taking very small amount of her milk only 2 times in a day and vomits after drinking the milk.
3-) Her voice has become low pitched. Its like a man's voice.

Please guide me what should i do and which nerve damages can cause these like of problems. Because i feel that the doctors don't examined her properly.

Medications given to cat yesterday are following:

These are all the injections

1-) Keto 0.1 ml
2-) amoxil 250 mg 1/4
3-) infision N/S 10 ml 1


Medications given to cat today

These are all the injections

1-) Keto 0.2 ml
2-) Amoxil 250 mg 0.5 ml
3-) N/S 30 ml + Neurobion
4-) Metomide 0.1 ml + Zentec 0.1 ml
Add a comment to Cato's experience
Was this experience helpful?
Lilly
Unknown
1 Year
0 found helpful
Has Symptoms
Fits if affected area is touched
A heavy metal fell on my kitten and she went unstantly unconcious. Took her to many vets. In one month she started to sit by herself. But both her front legs are stiff. Left leg is kinda twisted too. It's hard for her to walk but she never gives up. If anyone touches her back where both front legs meet she will get a weird fit where she will scratch herself so hard with back legs, that she will hurt herself and anyone who touches her. But will regain conciousness in less than 30 seconds. It's been almost 1 year after the incident. She is still has all above symptoms. Is there any way can help her improve her health? I tried so hard to bring her this far. :(
I am so sorry to hear this. I hope Lily has gotten better. Steroids have been of major help to our kitty who we believe may have a disk out of place in his neck, infringing on the cranial nerve. The cranial nerve is in charge of many things in a cat's body; Their heart rate, intestines moving normally so normal bathroom habits, on top of other things. They thought mine had a heart murmur at first but after he was treated, the "murmur" disappeared. I'm constantly praying. Only Dexamethasone has been a comforting steroid. Other steroids do not work as well & what stinks is the dexamethasone shots only last for a few days, max. I have yet to find another steroid with the same chemical properties. Our kitty will eventually start having these strange seizure-like episodes where his neck goes straight up into the air, his mouth opens & his back legs pull in. I don't know what else we can do. We can't afford an MRI & I am just gutted over this all!
Add a comment to Lilly's experience
Was this experience helpful?
Too Strong
Maine Coon
1 Year
0 found helpful
My cat accidentally had a door shut on him that left him gasping for air! Once he got his breath back I discovered his front legs were not working! I took him to S.A.V.E.S emergency veterinarian where they diagnosed him with a spine injury prescribed him prednisone and recommended I follow up with my veterinarian! I did just as I was instructed and 13 days after the injury he started taking steps! He walks now with a thump but that isn't the problem! I have since gotten him neauterd and as he has grown it seems that he has run into another issue! He is very playful at the age of 17 months and loves to run and chase after his sister! The problem is If he turns just right he goes into ball and kibbys almost like a seizure which that is what it could be but I'm not sure! He has a good appetite and doesn't seem like he is in any pain! Also I cannot pick him up from behind his front legs as this causes the same thing! Is it possible that he may have a nerve that pinches that can cause this?
I believe their cranial nerve runs down that way; from shoulder to back leg & it could be what is infringed upon. We are having a similar issue with my kitty & steroids, especially dexamethasone, has been some help.
Add a comment to Too Strong's experience
Was this experience helpful?
Lucky
domestic short hair
12 Years
1 found helpful
My cat has a crooked gait with his front legs (favors his front left leg) and recently began favoring his back right leg. All the vet told us was that he may have paralytic nerve damage and to give baby aspirin. That hasn't really helped and I'm beginning to wonder what else we can do for him. He's a stray, but he seems to be around 10-12 years old.
Our Garth is 12 years old. Six weeks ago we took him into the emergency vet due to favoring his left limb and abnormal behavior. They put him on a pain killer which he had a reaction of loose stool and seemed to get better. He now has the same symptoms as Lucky. Still favoring the left front and my husband swears he is favoring the right rear, although I don't see it. I just figure he is compensating for the left front.

Would love to know what they diagnosed for Lucky. Garth is also 12. It is Labor Day and thinking about taking him in for a follow-up blood test at the emergency vet. They said his glucose was high but it could have been the stress of the situation. I actually saw his left forearm twitching this morning. Was not causing him distress, but this is what caused me to think he might have a pinched nerve in his left front extremity? Called and of course they couldn't say anything but bring him in so I thought I'd do a little research before I did.
Add a comment to Lucky's experience
Was this experience helpful?
Bud
long hair
12 Years
0 found helpful
My elderly male cat recently had dental surgery - 5 teeth were taken out. He was under anaesthetic for 30 mins, no mouth gag etc, no heart or blood pressure issues. Post surgery has developed neurological issues, back legs weak, wobbly gait, now front leg is weak. Sleeps mostly. Vet is surprised at symptoms, he stayed overnight for two nights to be on fluids as he went off fluids but eats well - though I have had to feed him a few times (hand feed). It has been a week now. I'm thinking of acupuncture. They suggest MRI to get a full picture in case it's a blood clot from the surgery or some underlying issue..though its very expensive and I'm hoping home rest and acupuncture will help. Concern is if there is a blood clot...
Add a comment to Bud's experience
Was this experience helpful?
Rocky
Cat
8 Weeks
1 found helpful
My husband brought home a week old kitten barley breathing ,,, i nursed it back to heath and he is now a beautiful handsome 8 week old boy who is a fighter , so it was fitting to name him Rocky ! He has never walked and lays his back end to one side ,, he def has movement in both legs ( one being better than the other ) when he eats sometimes he will stand up wabily. He had only tried to walk once and it was very shaky.... he's def better than weeks ago but he doesn't have bowel control and needs me to stimulate him to pee and poo still and has blood in his urine ,, he plays and eats and is very happy ,,, my Vet has his on antibiotics that i have to keep him on for the infection for his urine .. he said he has nerve damage and we won't know if the nerves will heal,, have u had this issue before and is there some other treatment that can be done ?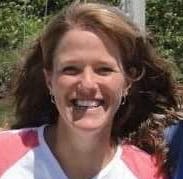 1611
Recommendations
Every situation with nerve damage is different, and your vetererinarian would have been able to assess Rocky's particular nerve responses. he may benefit from physical therapy to keep his muscles strong, but whether his nerve function will return will just be a wait and see situation.
Add a comment to Rocky's experience
Was this experience helpful?
Maceo
Gray Tabby
18 Years
0 found helpful
My indoor cat is 18 and has been twitching once in a while. Today just suddenly he has weakness in his left back leg. It almost seems like it is giving out from under him. All else is normal with him, his eating, affection etc. He did however have trouble stepping in to the cat potty. He is walking, stairs etc.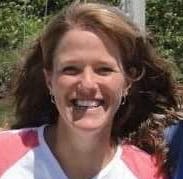 1611
Recommendations
Maceo may be having some problems with his nerves or muscles, or with arthritis. Since I can't see him, it would be a good idea tohave him seen by a veterinarian who can examine him and see what his problem is, and what treatment he might need to be comfortable.
Add a comment to Maceo's experience
Was this experience helpful?
Charlie
Unknown
10 Months
1 found helpful
Has Symptoms
Congested, Meowing, wandering
My cat Charlie went missing for two days and came back quite ill. My vet said he has a nasty bacterial infection. He has received shots and is taking pills too. He was really congested and weak.

The problem is I think he has nerve damage. His right leg slips a lot and the paw bends. There is no reflex happening.

Charlie also never stops meowing. Its ANNOYING! My family and I don't know what to do. He wanders aimlessly and meows. Only when he sleeps and eats is when he is quiet. He also isn't interested in the other cats. Charlie always looks forward and doesn't seem to see or hear properly. If a sound is loud or catches him by surprise, then he freaks out. He also does have some issues with going to the bathroom. He delays it and has diarrhea .

He doesn't run or jump. When he is on the couch he just lets himself slip down.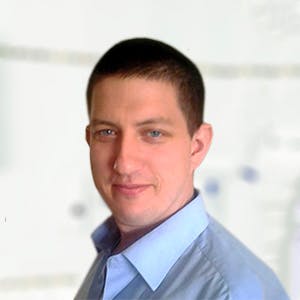 3320
Recommendations
We cannot be sure what has happened to Charlie during those two days or if he sustained an injury, ate something nasty or something else occurred; for the time being try to keep him calm and rested but if this issue continues especially with the paw and loss of proprioception you should return to your Veterinarian. You should give the medication chance to work, but the loss of proprioception is concerning. Regards Dr Callum Turner DVM
Add a comment to Charlie's experience
Was this experience helpful?
One Eyed Jack
Cat
3 Years
0 found helpful
Medication Used
Clindamycin Hydrochloride
We came home to my cat having some seizures. We rushed him to the ER vet and they sedated him and followed up with our regular vet. He swishes his tail, flexes his toes, he can lift his head and look around. He is eating & drinking some on his own, some out of a syringe. The first few days we were struggling to keep his temp level but, its leveled off now. He is peeing and pooping. He cannot stand thou & is super wobbly. Hes on subcutaneous fluids 2x daily and clindamycin. The vet said shes never seen anything like it. I know its hard to diagnose or treat without an examination but do you have any suggestions about what it could be that we could look into. Two heads are better than one. Thanks much!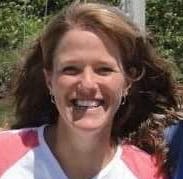 1611
Recommendations
Possible causes for seizures include a systemic problem with Jack's body, a brain disease or parasite, toxins, or epilepsy. With the signs that you are describing, I would consider a toxin or a parasite for him, and you can ask your veterinarian if he is being treated for those things.
Add a comment to One Eyed Jack's experience
Was this experience helpful?
Sonny
Domestic shorthaired
5 Years
0 found helpful
My cat had gotten a string wrapped around the tip of his penis. They did the PU surgery. When the vet removed the catheter from him last Tuesday he had peed on his own. Upon us bringing him home he didnt pee at home. The vets are worried that he has nerve damage to his bladder or uthetra. Could he eventually recover from the nerve damage and could the string have caused the nerve damage? Why didnt he pee for us and he peed for the vet? Could it be stress related at home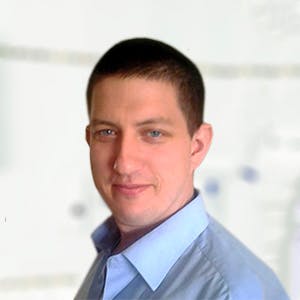 3320
Recommendations
There are various reasons why Sonny may not be urinating; he may have a fear of pain if the last urination was painful, there may be some nerve damage or it may be behavioural. Without knowing more it is difficult to say, however if Sonny isn't attempting to urinate at all you should return to your Veterinarian for an examination and to empty the bladder as further treatment may be needed. Regards Dr Callum Turner DVM
Add a comment to Sonny's experience
Was this experience helpful?
Ellie
Persian
6 Months
1 found helpful
My 6month female kitten had fall from roof. After that she is not moving her hind limbs and tail. Her sensory system is intact. Her patellar reflexes and pain reflexes are ok. She is passing stool and urine normally and eating well. During physio she flexes her hind legs forcefully and some times streches her legs. During dragging her lower body she flexes he legs as walking. X ray spine shows contusion but no fracture. Vet has given her steroids and NSAID. Its already 2 weeks. Her legs are getting thinner. Now vet has advised vit B,E citacholine,and mecobalamin. What else need to do? If there is no fracture how does nerve injury occur? How long will it take to recover? When should we expect her to walk again.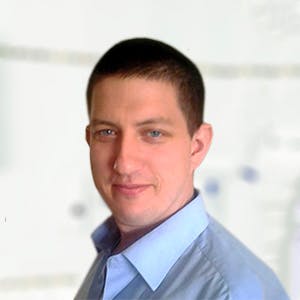 3320
Recommendations
It isn't possible to put a time frame on recovery and there may be still inflammation of the nerves regardless of whether there was a fracture or not; each case of traumatic injury is different and it is not possible to generalise especially after such a fall off a house, some cats may recover and others unfortunately don't. You should continue with the anti inflammatory therapy and with the physiotherapy, two weeks is a short period of time and any recovery would be much longer. Regards Dr Callum Turner DVM
Add a comment to Ellie's experience
Was this experience helpful?
Trouble
Bombay
8 Years
0 found helpful
Has Symptoms
Over grooming scratching meowing
Hey..so my cat has been over grooming and taking a lot of his fur from his tummy and legs and his ears also have some skabbing as well as a dry nose. He also will do loud meows at night sometimes but he chills out if I come see him. Also if I pet him he loves it but he starts to overgroom again and it gets me worried to pet him.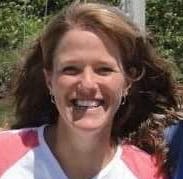 1611
Recommendations
Cats can be affected by parasites, stress, infection or fungal problems. Without seeing him, I cannot comment on what might be causing his over grooming, and it would be best to have him examined by a veterinarian to have him evaluated and determine what might be happening, and what treatment he may need.
Add a comment to Trouble's experience
Was this experience helpful?
Armani
Tortoiseshell
Three Months
0 found helpful
Has Symptoms
lower half of body not moving wel
Recently my cat woke up in the morning barely able to move she eats well however shrieks in pain when moved especially around the tail area and urinates when moved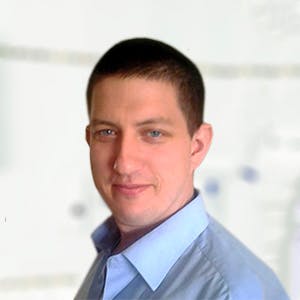 3320
Recommendations
Any sudden changes in mobility in a young kitten should be seen by your Veterinarian, apart from rest there is little else I can advise you to do. Your Veterinarian will perform a physical and neurological examination on Armani to determine an underlying cause; trauma, congenital issues among other conditions may be causing these symptoms. Regards Dr Callum Turner DVM
Add a comment to Armani's experience
Was this experience helpful?
Gabby
Maine Coon
5 Months
0 found helpful
My female Maine Coon kitten is about 5 months old. She appears to have a nerve problem in her back and hind legs. Her leg (both legs but one at a time) moves involuntarily and her spine moved, also, as if she had exaggerated chills down her back. I have the leg jerking on video by chance. She had a lump on her spine about 4" x 1.5" that was tender/sensitive to her but it has disappeared. Do these symptoms sound like they are caused by some disease or syndrome? She is much smaller than her 1/2 brother, who is 6 months old and about 12 pounds already. Thank you.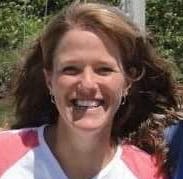 1611
Recommendations
Thank you for your email. Without examining Gabby, I cannot comment on what might be happening with her. She may have had a trauma that is causing these signs, or a congenital birth defect. She is very young, and should be seen by your veterinarian to have that area assessed as well as her neurologic function. Your veterinarian will be able to examine her, determine any treatments that might be helpful, and hopefully resolve this problem before it becomes a long term issue.
Unable to submit questions
Add a comment to Gabby's experience
Was this experience helpful?