What are Tooth Dislocation or Sudden Loss?
A dislocated tooth can be classified as either a luxation or avulsion. A tooth luxation is a tooth that has only been partially dislocated, moving vertically or laterally on the dental plane. Whereas, a tooth avulsion describes a tooth that has been completely dislocated from the dental socket. There are a number of subcategories for tooth luxation and avulsion, which must be properly diagnosed by a veterinary professional to deduce proper treatment.
If your cat has suffered trauma or injury to the mouth, she could experience tooth dislocation or sudden loss of a tooth. When a feline experiences head trauma, a tooth can easily be knocked out of place or removed completely upon impact. A dislocated tooth or sudden loss of a tooth is an urgent condition. Infection, nerve damage, and lesions can quickly arise from tooth related trauma, therefore, veterinary attention is a must.
Symptoms of Tooth Dislocation or Sudden Loss in Cats
Tooth dislocation or sudden loss of a tooth can be easily noted at times, especially if you are a present witness. However, some forms of tooth dislocation are difficult to spot and could go unnoticed until some of the following symptoms appear:
Bleeding
Facial swelling
Swelling of the gums
Tooth discoloration
Excessive drooling
Pain
Inability to chew or eat properly, leading to anorexia
A visibly altered tooth appearing abnormal in position or size
The tooth appears mobile indicating damage to the root
Malocclusion (misalignment of the teeth or jaw)
Types
Concussion: A tooth that has undergone damage to the supporting structures including the roots, nerves and connective tissues, without visible displacement.
Avulsion: A tooth that has been completely displaced from the dental socket.
Extrusive luxation: A tooth that remains partially attached, but displaced outward from the dental socket.
Intrusive luxation: A tooth that has been partially dislocated and pushed deep into the dental socket, appearing visually shorter.
Lateral luxation: A tooth that is partially dislocated and easily moves from side to side on a lateral plane.
Subluxation: A non-displaced tooth with damage to the underlying structures, causing it to be abnormally loose.
Causes of Tooth Dislocation or Sudden Loss in Cats
Tooth dislocation or sudden loss of a tooth is a rather common occurrence for felines. Rough play, biting down on a hard object, cat fights, falls, and hit-by-car incidences can all result in tooth damage. The most commonly dislocated or tooth to be lost in felines is the upper fourth premolar and the canine tooth, as these teeth are located in the front of the mouth. If your cat suffers from poor dental health, tooth dislocation or sudden loss can become a common occurrence as dental disease weakens the dental structure.
Diagnosis of Tooth Dislocation or Sudden Loss in Cats
Diagnosis of a tooth dislocation or sudden loss in cats can initially be done through a physical examination. A physical examination will indicate what type of tooth luxation your cat is experiencing and any evident of dental disease, such as gingivitis. The veterinarian will need to know when you first noticed the problem, what type of symptoms your cat has been experiencing and if you witnessed any recent injury your cat might have obtained to cause the dental trauma. The animal doctors will most likely backup his or her physical exam hypothesis with an x-ray examination. An x-ray will visualize which dental structures have been injured and any secondary injuries to the jaw that were not visible by the naked eye.
Treatment of Tooth Dislocation or Sudden Loss in Cats
If you witness the sudden loss of your cat's tooth, locate the tooth and contact your veterinarian as soon as possible. Your veterinarian may advise you to gently rinse the tooth in milk or a saline solution, placing said tooth back into the open socket quickly to protect the delicate fibers of the periodontal ligaments. From there, your veterinarian may ask you to come into his/her veterinary practice immediately or refer you to a veterinary dentist.
A veterinary dentist can surgically fixate the dislocated tooth back into place using splints. However, if the blood or nerve supply has been damaged, this tooth could become a continuous problem for your cat. Infection of a once dislocated tooth is not uncommon and you may expect your cat to undergo a root canal at a later date, which is why many veterinarians advise to remove the tooth completely.
Recovery of Tooth Dislocation or Sudden Loss in Cats
If your cat's tooth was splinted, recovery time is about four to six weeks. At home, you will be advised to keep your cat on a soft food diet, rinsing the mouth with antiseptic solution after every meal to prevent infection. The mouth is full of bacteria, so the veterinarian will likely send you home with antibiotics to further prevent infection as well as pain medication. After the four to six weeks of recovery time, the splints will be removed and additional x-rays will be taken to ensure the tooth has, in fact, reattached.
Tooth Dislocation or Sudden Loss Questions and Advice from Veterinary Professionals
Snowball
Half Burmese, half black
7 Years
0 found helpful
Has Symptoms
Abnormally positioned tooth,
My cat came home last night with a tooth protruding out farther than normal. I checked inside his mouth and it just looked like the base of the tooth was dislocated. According to the article I just read, I would call it an extrusive luxation. From afar it looks like his right lip is really swollen but its actually just his tooth pushing his lip out. I didn't really see any swelling. He doesn't seem to be in too much pain because he'll still clean himself and let me pet his head. But he's not eating as much. So my question is, can I just sort of push his tooth back in? It's just like at a 45 degree angle outward(to the right) instead of pointing straight down. I heard this area heals quickly so I think he would be fine.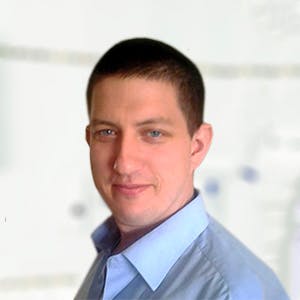 2341
Recommendations
The problem comes with these types of injuries when either the alveolar process is broken (the socket holding the root of the tooth), the blood supply is compromised to the tooth or combination of the two; I understand that you may want to simply push it back but many times this isn't as straightforward as it initially seems, especially if there is something broken. You should consult with your Veterinarian and have an oral x-ray done if your Veterinarian feels it is necessary. Regards Dr Callum Turner DVM
Add a comment to Snowball's experience
Was this experience helpful?