What are Tritrichomonas foetus?
Tritrichomonas foetus typically accumulates as protozoa in the small intestine of cats. The organism that causes the disease will reproduce by shedding, creating an ever growing population of parasites that will continue to endanger your cat's health without appropriate treatment.
Tritrichomonas foetus in cats is a highly contagious disease that tends to affect cats that live in catteries, shelters or other areas with multiple animals. Given Tritrichomonas foetus' ease of travel between affected felines, it can spread rapidly in contained environments. If one cat in a household is diagnosed with Tritrichomonas Foetus in, chances are all of the household cats, or cats that share the same litter box, are affected. This is true regardless of whether the other cats are showing symptoms yet.
Symptoms of Tritrichomonas foetus in Cats
While some cats suffering from Tritrichomonas foetus can remain asymptomatic, meaning they show no symptoms of disease, there are common signs you should watch out for. These may include:
Diarrhea
Loose stool
Stools may be smelly
Weight loss
Dehydration
May affect younger or immunocompromised cats more frequently
Causes of Tritrichomonas foetus in Cats
Tritrichomonas foetus in Cats is caused by a parasite that shares the same name as the condition. Technically, Tritrichomonas foetus is a protozoan. Protozoa can be parasitic, and this is the case in Tritrichomonas foetus. Protozoa are single celled organisms which multiply by shedding off additional cells which grow to form new organisms.
Tritrichomonas foetus is transferred from cat to cat, typically through use of a shared litter box. Cats will step in litter affected with the parasite and then will become affected themselves when they groom, or lick their paws. Tritrichomonas foetus can survive in the stomach and grows and reproduces in the intestinal tract. Many times, there will be no outward signs or symptoms of Tritrichomonas foetus in healthy, adult cats. Younger cats tend to display symptoms of infection more frequently. It is important to note that just because the symptoms may resolve, this does not mean your cat is cured of the condition.
Diagnosis of Tritrichomonas foetus in Cats
To start the diagnosis of Tritrichomonas foetus in your cat, your veterinarian will first complete a physical exam. You vet may go over in detail the stomach area of your cat and palpate, or gently press on the abdomen. This will help determine any areas of particular sensitivity and rule out other conditions.
Your veterinarian will also want to run a test called a fecal smear, in order to positively identify Tritrichomonas foetus and differentiate the infection by this protozoan from other organisms. Tritrichomonas foetus can often be confused with symptoms of an infection by Giardia, another parasitic organism. Treatment of Tritrichomonas foetus is different than the treatment of Giardia, and it is important that your vet uses the fecal slide and analysis to determine which parasitic infection, if any, your cat may have.
Treatment of Tritrichomonas foetus in Cats
The treatment of Tritrichomonas foetus in your cat will typically involve medication. Tritrichomonas foetus in Cats will be treated with drugs in a class called antiprotozoals. These are different from antibiotics or drugs used to treat parasitic infections with similar symptoms but different causes.
The most common antiprotozoal drug used to treat Tritrichomonas foetus in cats is called ronidazole. The medication has few side effects and will begin to take effect in as little as several days. Ronidazole works by eliminating the protozoan's ability to shed or reproduce, thus stopping the cycle of infection. During treatment, infected cats should be kept separately from non-affected cats. You should consider taking all cats in a household with a diagnosed case of Tritrichomonas foetus for veterinary examination given the contagious nature of the infection.
Recovery of Tritrichomonas foetus in Cats
While Tritrichomonas foetus in cats is highly contagious and can produce serious side effects, the good news is that the condition is highly treatable and offers a positive prognosis for full recovery. During the initial stages of treatment with an antiprotozoal medication, your cat may still display some symptoms of disease.
As the medication begins to take effect, your cat's loose, smelly stools will begin to subside. When the last of the organisms are no longer able to produce and have died off, your cat will be fully cured. It is important to have the other cats in the household examined that could have been exposed to Tritrichomonas foetus. Even if you successfully treat one cat in an affected household, if another is infected they may pass the protozoan on to healthy, recovered cats, after treatment with medication has been finalized.
Tritrichomonas foetus Questions and Advice from Veterinary Professionals
Boris
Maine Coon
10 Months
1 found helpful
Recently got a Maine Coon kitten that was diagnosed with T-feotus. He also managed to infect my two senior cats before the bug was properly diagnosed by my vet. We have now been through two Ronidazole treatments, but the kitten is still testing positive. The seniorcats were both cleared of the bug after the first treatment. My vet is now saying there is nothing left to do to help the kitten for his infection is resistant to Ronidazole. Is there anything out there to help him? Especially since I don't want my senior boys to pick up the bug again? This is the first case of T-feotus my vet has ever treated.
A compound of Secnidazole (30 milligram) cleared 40 cats of t. foetus at Denning Animal Rescue. One dose each cleared 39 cats of the protozoa. One senior required two doses. www.denninganimalrescue.org
Add a comment to Boris's experience
Was this experience helpful?
Beba
Scottish
2 Years
0 found helpful
Has Symptoms
Loose, Bloody bowl movemnet
My cat has already been treated with Ronidazole twice and still has a positive PCR test for TTF. Now, my Vet has recommended me to a specialist for Internal Medicine, I don't see why because there is nothing on the market other than Ronidazole to treat Feline Tritrichomoniasis and that didn't work. She still has soft, bloody stool. I feel so helpless, don't know what to do.
Add a comment to Beba's experience
Was this experience helpful?
Zelda
Persian
11 Weeks
0 found helpful
I have a litter of kittens that developed diarrhea. I put them on fenbendazole and it cleared it up and 2 went to their new homes. The one little girl's owner called me saying she was having smelly diarrhea, took her in, and she has TF. Most likely all of my cats/kittens do too now. My question is: how old does the kitten have to be before its treated with ronidazole? The vet said they are too young to treat now, and when I looked online, it said 4 months? I will be treating all of my cats. Can this cause reproductive issues if not treated?
Add a comment to Zelda's experience
Was this experience helpful?
Sweet boy
Persian
5 Months
0 found helpful
I brought my kitten home from the breeder and have been experiencing constant diarrhea, with my kitten not being able to control defecation. The diarrhea contains mucus and has a very foul odor. After over a month of tests, my kitten tested positive for T.foetus and Coccidia. Can Ronidazole and Albon be administered together? This is my vet's first experience with T.foetus so looking for a second opinion.
Add a comment to Sweet boy's experience
Was this experience helpful?
Allura
Abyssinian
5 Years
0 found helpful
Has Symptoms
bloody diarrhea and weight loss
My 5 year old cat tested positive for Tritrichomonas
Foetus in May. It took over a year to figure out she had this. She had to take Ronidazole twice to combat it. My cat has severely lost weight from the parasite . She went from 6 pounds down to 3.6 pounds due to the diarrhea caused by it. I am wondering how long it will take for her to get back to her normal weight?
Add a comment to Allura's experience
Was this experience helpful?
Chestnut
Domestic shorthair
7 Weeks
0 found helpful
I have three cats. One is 14 yrs. Old with early kidney issues. The other is 5 yrs. Old. We recently added a 7 week old kitten. The first 3 days,we had him he had formed stools.Then my vet gave him Clavomox for a place on his chin. Shortly after that he came down with diarrhea. We stopped Clavamox,and then he was put on Albon. Fast forward 2 weeks and he still has diarrhea. So the vet had me collect a sample to send away to test for Trichimonas. I have not gotten back the results yet.However I am concerned about two things. #1 He has already infected my 2 other cats. They have used the same litter box,because my vet said my adult cats were immune
Internet research says otherwise.#2 The internet says the PCR test is best.I have no idea which test my vet sent out for. Plus he told me to put sample in frig until I could bring it in. The internet says NOT TO.Which is correct and will I most likely get back a false reading?
Thanks
Add a comment to Chestnut's experience
Was this experience helpful?
Willow
Bengal
5 Months
1 found helpful
My Bengal kitten arrived with severe diarthea. After many different tests my vet finally found tri trich. She had by then infected my 4 other adult cats. All 5 were placed on ronidazole and the 4 adult cats responded well. Unfortunately the kitten did not. At first she seemed to have a slow response (darkening and thickening of the stool) however, 3 days prior to the end of her 14 day treatment all symptoms returned, and worse than before. She is now on a second round of treatment and we increased from 60mg to 65mg 1 x a day. We are 7 days in and there is still no visible sign of improvement. My vet has not treated this before and is not sure what we should do next if she doesn't respond within this next week. What are the options for treatment when a cat is resistant to the medication? How long can we keep treating her? She also eats like a horse but isn't gaining any weight and I'm worried with how severe this is she will soon experience dehydration.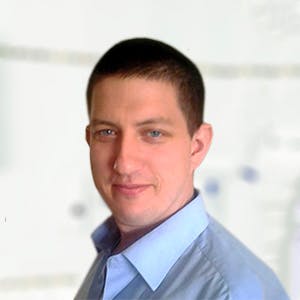 3320
Recommendations
It is important to test again for Tritrichomonas foetus since the protozoan parasite may cause severe inflammation of the colon which may persist causing diarrhoea for weeks after the parasite has been killed; this means that it may appear that Willow is still infected when she isn't, just has an inflamed colon waiting to heal causing diarrhoea. Regards Dr Callum Turner DVM https://cvm.ncsu.edu/wp-content/uploads/2016/05/ownersguide-to-feline-t-foetus.pdf
Add a comment to Willow's experience
Was this experience helpful?
Rosie
Russian Blue
4 Months
1 found helpful
Hi, i have a 4 month old kitten , as soon as i got her she had a pot belly and terrible gas, loose stools and bloody mucus. I took her to the vet, tested stool and it showed coccidia, we did the treatment, but the blood and loose stools continued, we did more dewormers and the last treatment was metronidazole. We tested more stools but nothing was there. But almost daily she has blood on stool. We changed her diet to prescription from the vet. I am thinking that she could have Tritrichomonas foetus, based on my description, do you think that could be happening or she could have IBS? Thank you. Patricia Dowler.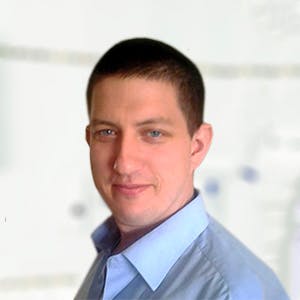 3320
Recommendations
Tritrichomonas foetus may be found in cats from shelters or catteries and produces a constant diarrhoea which may also cause colitis leading to blood in the stool; treatment of Tritrichomonas foetus is with metronidazole although some cases have been unresponsive. Diagnosis of Tritrichomonas foetus is by direct faecal smear but I cannot say whether or not Rosie is affected; dietary changes and treatment with ronidazole may help but you should discuss with your Veterinarian. Regards Dr Callum Turner DVM
Add a comment to Rosie's experience
Was this experience helpful?
Yuki
Persian
11 Years
0 found helpful
I got a kitten 6 weeks ago and now it and my two adult cats have diaherria. After several negative PCRs, one came back positive for tritichomonas. All three cats were treated with metronidazole. One cat improved, but he also had a reaction to the drug and had to be taken off of it and given fluids. What should I do? I have read that metronidazole is NOT effective against TTR. My vet is worried about giving my 11 year old cat ronidazole because he is sensitive to drugs and has IBD. The kitten and the 11 year old did not have a problem with the metronizole. My 4 year old did have a reaction though (but has good stool now). Would they all need to be treated with ronidazole or only the ones with diaherria? THANKS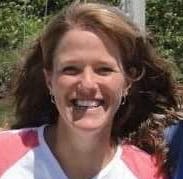 Dr. Michele King, DVM
Dr. Michele King DVM
1611
Recommendations
Thank you for your email. Trichomonas can be a tricky parasite to diagnose and treat. Because your cats all have such individual needs, it would be best to ask your veterinarian this question, as they are familiar with your cats and their individual health concerns. Typically, if the cat isn't affected by Trichomonas and doesn't have diarrhea, we don't treat, especially since in low-intensity housing like a home, cats tend to clear any infection on their own. Metronidazole is not 100% effective against Trichomonas, but is somewhat effective. There are also often other parasites in the same infection, often Giardia occurs with Trichomonas, so make sure that Giardia is being tested for as well. For further treatments for your cats, your veterinarian is going to be your best resource. I hope everything goes well.
Add a comment to Yuki's experience
Was this experience helpful?
Big Biy
Sphynx
3 Years
0 found helpful
My 3 year old Sphynx cat was diagnosed with Tritrichomonas Foetus. My vet is very against giving the medication ronidazole because he said it is not recommended for cats. I read above where cats are takin this medication and not having side affects that my vet explained are very common. Should I go against what he is saying and request my cat be given this medication? The direahha and "starving" cries from my cat are almost unbearable anymore. This has been going on for months.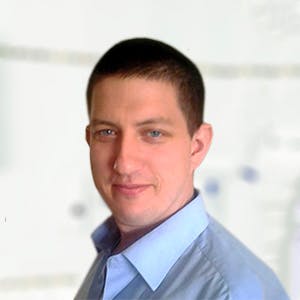 3320
Recommendations
Ronidazole is the treatment of choice in cats and is routinely used for treatment, however your Veterinarian will know that there is the possibility of neurotoxicity in cats given ronidazole which may require supportive care during treatment; usually side effects subside after a week or so after treatment has stopped. I cannot recommend that you force your Veterinarian to prescribe something, but visiting another Veterinarian may help. Regards Dr Callum Turner DVM https://cvm.ncsu.edu/wp-content/uploads/2016/05/ownersguide-to-feline-t-foetus.pdf
Are the possible side effects, the neurotoxicity, lasting affects? Like once you stop treatment these effects will go away?
Hello Dr. Callum-my seven month old kitten has been on ronidazole for a week and a half now. She alternates between formed and loose stools since being on the medication. I did notice the leaking that she had is now completely gone. She still has a few days on the treatment to go, but should I be concerned that her stool is still not completely formed? Thanks for helping, reading the comments and replies has been very helpful.
Add a comment to Big Biy's experience
Was this experience helpful?
Rogan
Maine Coon
16 Weeks
2 found helpful
Has Symptoms
Diarrhoea relapse while on Ronidazo
16 week old kitten TTF positive, currently being treated with ronidazole, day 6 of 14 day treatment. Diarrhoea has returned after being asymptomatic for 5 days. Good hydration, no change of diet. No weight gain in 3 days.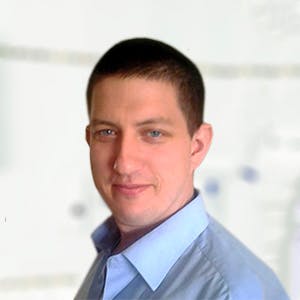 3320
Recommendations
Recovery from Tritrichomonas foetus can be slow and treatment may seem unrewarding initially but ronidazole is very effective for Tritrichomonas foetus infections and just keep administering the treatment and ensuring that Rogan remains hydrated. But if you have any concerns, visit your Veterinarian. Regards Dr Callum Turner DVM
Add a comment to Rogan's experience
Was this experience helpful?
Pepper, Moon, Star, Lil-Bit
Strays
1 Year
0 found helpful
Hi there... I had a few questions the first being is this transferable from cats to dogs or cats to humans and also if I get one test done and it's positive do I also have to do the other 3 or could I just save money and have one.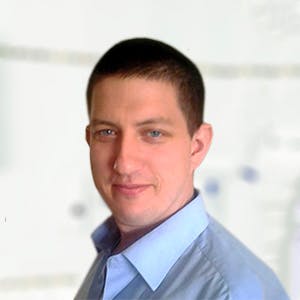 3320
Recommendations
Whilst Tritrichomonas is common in cats, it is uncommon in dogs and there is only one reported case in a human who was immunosuppressed at the time of infection; the parasite is commonly found in shelter cats and treatment may only suppress the infection and not actually cure it. You should have your cats checked and treated accordingly. Regards Dr Callum Turner DVM https://cvm.ncsu.edu/wp-content/uploads/2016/03/Owners-guide-to-diagnosis-and-treatment-of-cats-infected-with-tfoetus.pdf
Add a comment to Pepper, Moon, Star, Lil-Bit's experience
Was this experience helpful?