Taurine, one of ten amino acids found in a cat's body, works with other amino acids to create proteins. Found in meat products, taurine is an "essential" amino acid because cats can't manufacture it on their own. Taurine supports your cat's vision, heart health, digestive system, and immune system.

A taurine deficiency can result in blindness, heart disease, tooth decay, and more. Scientists have known since 1975 that cats must get taurine from their diet. As a result, cat food manufacturers have been required to include sufficient amounts in their products since the 1980s.
Taurine supplements are available for cats that have a deficiency, which can be confirmed with a simple blood test. Pregnant cats with a deficiency may produce small litters or kittens with low birth weights and fetal malformations. Taurine deficiency is one cause of dilated cardiomyopathy, in which a wall of the heart becomes thin and ineffective. This condition can lead to heart failure and death.
How effective are taurine supplements for cats? How much do they cost? Read on to find answers to these questions, plus a few more.

Cost
Taurine supplements are sold over the counter. Some veterinarians may have preferences for certain manufacturers, so it's a good idea to speak to your vet before purchasing. 
Taurine for cats is available as a powder to be sprinkled on the cat's food for $10 to $20 for 16 ounces. Taurine tablets cost anywhere from $10 to $22 for 100. Chewables are available for $17 for 100, and an 8-ounce liquid formulation costs between $17 and $23.

Paying for conditions associated with taurine deficiency in cats can be a major financial burden. Fortunately, most pet insurance companies reimburse claims within 3 days, putting 90% of the bill back in your pocket. In the market for pet insurance? Compare leading pet insurance companies to find the right plan for your pet.
Dosage
Taurine supplements are given orally. The daily requirement of taurine for cats is 100 milligrams. If their food doesn't provide all 100 milligrams, supplements can make up the difference.
For instance, if the cat's food contains 50 milligrams of taurine, and they eat once a day, the dose would be 50 milligrams of taurine supplement per day by mouth.

Dosage instructions
If you're giving taurine in liquid form, measure the dose carefully. Taurine can be given with or without food. If the cat begins vomiting, give it with meals or snacks going forward. Giving it with food may also make it easier to administer.

Efficacy
Taurine supplementation will contain or cure most conditions associated with a taurine deficiency. Retinal diseases can be stalled or stopped with the administration of taurine. However, they cannot be reversed.
According to the Cornell Feline Health Center, dilated cardiomyopathy was more common in cats prior to the 1980s. After researchers discovered a lack of taurine caused dilated cardiomyopathy, cat food manufacturers began adding the amino acid to their foods. Since then, the condition has become rare.

Side Effects
Taurine for cats is well-tolerated, and the only reported side effect is minor vomiting, which is typically alleviated by giving the supplement with food. Because taurine stops working in the body within 24 hours, any side effects will go away after this time. 
Considerations
Drug interactions
There are no known interactions between taurine and medications. However, multiple herbal and supplemental therapies may interact with each other. Tell your vet if your cat is taking any other supplements or herbal preparations.

Allergic reactions
Just as there are no known drug interactions with taurine for cats, there are no reported allergic reactions to it. However, if your cat begins to show signs of allergy, including swollen tongue, sneezing, drooling, or panting, stop using the supplement and contact your veterinarian immediately. Some binders or fillers in the supplements may be the culprit.
Frequently asked questions
Will I need a prescription for taurine supplements?
No, you won't need a prescription from your veterinarian. You can find taurine for cats in pharmacies, supermarkets, and department stores, as well as online and in pet stores.
How do I store taurine?
Taurine should be stored at room temperature at temperatures above 45⁰ Fahrenheit. Protect it from light and moisture. Do not refrigerate the liquid.
What do I do if I accidentally give my cat more than the usual dose?
There are no proven effects of taurine overdose in cats. If you administer an extra dose, or if you see your cat consume a large amount of the supplement, give your next dose as usual. Call your veterinarian as well so they can document the incident.
What do I do if I skip a dose?
There are no specific times of day to give the taurine supplement. If you don't give it at the usual time, it's okay to give it when you remember it.

Taurine for Cats Questions and Advice from Veterinary Professionals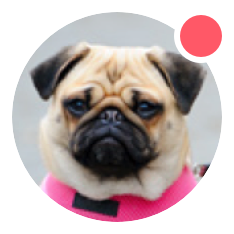 Need pet insurance?