What are Blue Buffalo Allergies?
Blue Buffalo is a well-known brand of dog food that was founded in Wilton, CT in 2002. An allergy to a particular dog food is triggered when the immune system responds in a hostile manner to one or more of the ingredients that make up the food. Canines who develop food allergies experience itchy, inflamed skin and can also develop chronic disorders like ear infections, indigestion, and wheezing. Although rare in canines, anaphylactic shock may also occur with food allergies. Blue Buffalo carries a variety of different categories of dog food, some designed for allergy prone dogs.
Blue Buffalo pet food manufactures a large variety of dog foods. Some varieties of Blue Buffalo are more likely to trigger an allergic response in a sensitized animal than others.
Book First Walk Free!
Symptoms of Blue Buffalo Allergies in Dogs
Allergy related skin reactions are frequently located under the dog's front legs, around its face and groin area, or between the toes. Although there are exceptions, most dogs who develop food related allergies do so after they reach three years of age.
Bald patches
Chronic ear infections
Chronic gas
Chronically inflamed feet
Coughing
Diarrhea
Face rubbing
Head shaking
Hives
Obsessive licking
Paw biting
Poor growth
Skin infections
Skin rashes
Vomiting
Wheezing
Occasionally food allergies can induce a life-threatening allergic reaction known as anaphylactic shock, and it should be treated as an emergency if it does. If your pet exhibits the following symptoms, they should be transported to the nearest emergency veterinary clinic immediately as fatalities can occur within just 15 minutes.
Cold limbs
Coma
Difficulty breathing
Elevated heart rate
Excessive drooling
Lowered blood pressure
Pale gums
Seizures
Sudden diarrhea
Sudden vomiting
Types
Blue Buffalo manufactures some recipes that may be helpful for the allergic animal. These lines include:
Grain free - A little over half of Blue Buffalo's varieties are labeled as 100% grain free, making them an alternative for pets who are allergic to grains
Limited ingredient - There are several limited-ingredient recipes manufactured by this company, including a puppy recipe, several small breed varieties, and wet food options
Gastrointestinal support - This is a prescription dog food designed to maintain a healthy digestive tract, helping to prevent new allergies from forming
HF Hydrolyzed - A prescription food designed specifically for the allergic pet; the proteins in the ingredients are partially broken down prior to inclusion into the food, which reduces the likelihood of adverse reactions
Causes of Blue Buffalo Allergies in Dogs
Approximately 60-70% of the cells that make up the canine immune system inhabit the gastrointestinal system. Food allergies are triggered by an antagonistic response of the immune system to a protein that has been ingested by the animal. Digestion typically breaks down the foods your pet eats into amino acids, which are the smallest building blocks of proteins. Typically, white blood cells called enterocytes absorb the amino acids so that they can be transported into the bloodstream. When proteins are not sufficiently broken down during digestion, the enterocytes identify them as intruders and instead of absorbing the fragments, they attack them. Repeated exposure to the allergen creates a response by the white blood cells that is both faster and more aggressive, causing the symptom to intensify. The foods most likely to cause an allergy for dogs include beef, dairy, wheat, chicken, lamb, eggs, and fish.
Diagnosis of Blue Buffalo Allergies in Dogs
The skin related symptoms that are uncovered during the physical examination will most likely prompt your pet's doctor to collect skin samples in the form of skin scrapings from any of the areas that are affected by the excess histamine that was released due to a reaction to an allergen. The skin scrapings will be expended to perform a cutaneous cytology. Cutaneous Cytology is a process in which the skin cells are examined microscopically in order to uncover any potential problems. The type of difficulties that are often during cutaneous cytology can include mites, signs of disease, or even yeast infections.
The exclusion of these kinds of conditions will likely lead your veterinarian to suspect a food-related allergy as the cause of the skin conditions, and an elimination diet will be implemented to confirm the allergy's existence and origins. Executing an elimination diet is a process that involves changing the dog's food to either a diet of bland human grade food or to an appropriate hypoallergenic or reduced ingredient commercial food. Novel ingredients, categorized as proteins and carbohydrates that are not common in the dog's current diet, are preferred for an effective elimination diet. A properly implemented elimination diet will cause the allergy related symptoms to fade over a few weeks. Once the symptoms of the allergy are extinguished, additional individual ingredients can be added back into the diet until the liable allergen is identified.
Treatment of Blue Buffalo Allergies in Dogs
Although allergies to foods are not curable, symptoms usually cease within a few weeks if the allergen is removed from the animal's diet. Elimination diets can be time-consuming, often requiring several weeks before it reveals the culpable allergen or family of allergens, During this period your pet may experience lingering symptoms. Corticosteroids may reduce swelling and antihistamines may calm itching, but these medications also tend to mask the symptoms of an allergic response, making it much more difficult to determine which ingredient or ingredients in your dog's food is causing the reactions. Many veterinarians prefer to complete the elimination diet before recommending medications to combat the symptoms to more accurately diagnose the underlying allergy. Rashes that are caused by food allergies commonly develop into secondary bacterial infections, and antibiotics may be prescribed to fight the infection.
Once the identity of the allergen is clearly defined, the initial course of action is avoidance of the ingredient. Any exposure to the allergen can cause a relapse, so it is important to be vigilant about which treats and flavorings are allowed. Once a dog acquires an allergic reaction to one category of food, they become predisposed to developing new food allergies as well. Experts differ in their approach to this situation, with some advocating that your pet remain on a single source of food unless new allergy symptoms start to resurface, while others maintain that a steady rotation of three of four novel protein recipes is ideal.
Recovery of Blue Buffalo Allergies in Dogs
For the elimination diet to successfully diagnose the allergy, several important points should be taken into consideration.
Each individual ingredient incorporated into your pet's current food should be avoided when determining the most appropriate replacement food. The entire food family may trigger your pet's allergies, so switching from a beef diet to an avian source such as duck is likely to have more success than substituting another source of red meat like venison. It is imperative that you ensure that your dog complies with whichever new diet is chosen for this testing phase, and does not ingest anything except for the food selected for the elimination diet. A single treat with the allergen can cause a reoccurrence of the allergy. Sources to avoid may include:
Cow hooves
Flavored medications (including heartworm preventives) or supplements
Flavored plastic toys
Flavored toothpastes
Leftovers
Pigs Ears
Rawhides
Treats
Blue Buffalo Allergies Questions and Advice from Veterinary Professionals
Sammy
Beagle
8 Months
0 found helpful
My puppy is 8 months old and has been eating the blue buffalo puppy food. Recently he started itching his face, under his stomach and under his neck so badly that it's caused red inflammation and hair loss. The worst is around his eyes, the skin around his eyes is red and also has hair loss on his top lids of his eyes. I looked at his paws, inbetween his toes, it's also red and itchy.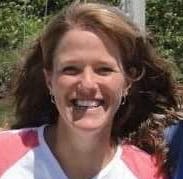 1067
Recommendations
Puppies are prone to many skin conditions that may not be related to his food. Bacterial infections, parasites, and fungal infections are all quite common. He should be seen by a veterinarian, as they can look at him, determine what might be going on, and get any treatment for him that he may need. I hope that all goes well for him.
Add a comment to Sammy's experience
Was this experience helpful?
Chloe
Cocker-Pei
5 Months
0 found helpful
Hi my cocker spaniel puppy is eating blue buffalo wilderness grain free chicken kibble now she has always been itchy but it seems to be getting worse she excessively licks her self front legs chews her paws and groin area. I have taken her to the vet and they gave her anti itch pills but once the pills ran out the itching started up again I don't know if it's her food or what else it may be I just need help. I feel so bad that she stays up at night scratching, licking, and chewing herself to the point of leaving her panting. Vet never discussed possible allergy just said she may have dry skin but her skin is not flaky. Any advice will help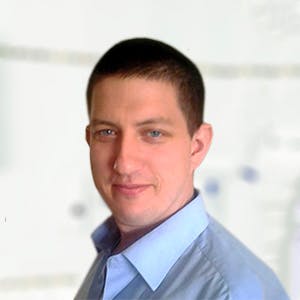 2485
Recommendations
You should think about changing to a restricted diet or limited ingredient diet, grain free isn't really important as people believe unless a grain allergy has been professionally diagnosed (it occurs less commonly than people believe); I would feed the restricted diet or limited ingredient diet for a few weeks to see if there is any improvement, if so you can introduce ingredients one by one to identify the culprit. A shortcut to this is allergy testing either by blood test or skin testing; you should discuss with your Veterinarian about this, also read the article on the link below from Tufts University about food allergies. Regards Dr Callum Turner DVM http://vetnutrition.tufts.edu/2017/01/food-allergies/
Add a comment to Chloe's experience
Was this experience helpful?
GIA
American bully
2 Years
0 found helpful
Hello,
My Dog Gia has always had allergies however in the last 6 months they have seem to worsen. She has always been on Blue Buffalo Freedom Puppy since we had a puppy also, we had them both on that food. When we changed her to Blue Buffalo Adult, we thought it was getting a lot worse. We didn't know if it was the food or something else in the house however nothing changed. We were told by the vet to try changing foods. We went to Blue Buffalo basics since that was more for sensitive skin and allergy pron dogs. We also were given her some chicken and beef (only 3 servings in a two week span), then after everything we did, all the vet visits, getting rid of all her skin issues and open sores, it started back a few days ago. We thought it could be the meat again, she hasn't had any in a week and instead of getting better she is still waking up worse. She has hard bumps on her head (feel like hard pimples), bumps and rash on all her legs, under her neck is the worse, around her ears and she wont stop itching. She has finished her ciprofalxin and allergy medicine from her last visit so we feel we are back to step one. The only thing we can think of is the Blue Buffalo basics. We were told to try Hills ZD but honestly, we are all tired, frustrated and don't know what to do. It has costed us over 10k in vet bills since weve had her and in the last month, over 2k. We love our Gia but it hurts to see her like this, any ideas or similar issues you have come across.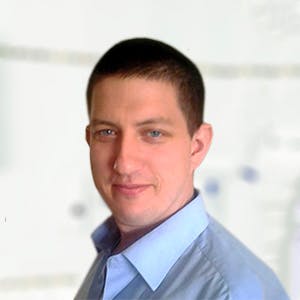 2485
Recommendations
At this point I would be looking into doing allergy testing to identify allergens so that they can be eliminated from the food or environment; whilst the testing cost money, I believe it works out better than trial and error with food and environmental allergens in cases like this. I would recommend you speak to your Veterinarian about allergy testing and check the link below. Regards Dr Callum Turner DVM www.varlallergy.com
Add a comment to GIA's experience
Was this experience helpful?
Ben
Minitural
2 Years
1 found helpful
Does Blue buffalo cause ulcer? I had fed Ben blue buffalo since he was puppy until he was 20 months. Since I switched the blue buffalo puppy food to adult food when he was 10 months old, he was constantly vomiting and then the situation is getting worse and worse.I never thought about it was the food problem because I fed the same adult food to my the other dog ( 5 years mini schnauzer, female). She never threw up but she did have really bad constipation. Ben currently only can take homemade foods like rice with pumpkin, a little bit cooked fish and chicken breast and every day needs 5~ 6 times small meals. I am so sad. He is only two years old. He is suffering a lot. Since July,2017 every 7~ 10 days he vomits and poops blood even on medication.I am really really afraid I will lose him. Please help.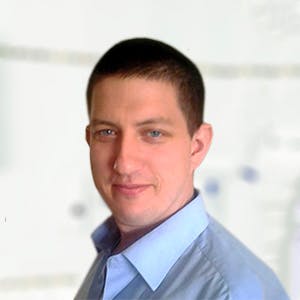 2485
Recommendations
There is a lot of good press but also a lot of bad press about Blue Buffalo online, there have been cases of some batches of food causing gastric ulceration and other issues which lead to those batches being recalled (you can find all information with a simple Google search); I do not want to comment on specific brands for obvious reasons. With the symptoms that Ben is presenting, all you can do is to place him on a restricted ingredient diet and manage the gastric ulcers with acid reducers; there is no other course of treatment for these cases apart from waiting it out. Regards Dr Callum Turner DVM
Add a comment to Ben's experience
Was this experience helpful?
Olive
French Bulldog
6 Months
0 found helpful
I have a six month old french bulldog who is currently eating the grain free blue buffalo for puppies (which is a chicken and wild rice recipe I believe). For a few weeks now, I've noticed red spots that are almost hive-like. She seems to have balding patches as well.
If it is a food allergy what would you suggest switching her to?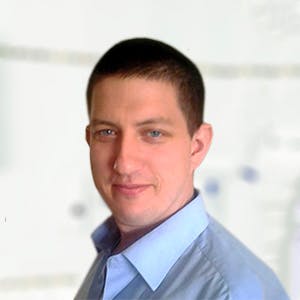 2485
Recommendations
In these types of cases I recommend to either switch to a restricted ingredient food or to switch protein and carbohydrate to see if there is any improvement in the symptoms; so if you were feeding chicken and rice, move to lamb and sweet potato for example. Also, it may be worth checking to see if you changed anything in your home like a new detergent or something else which may be causing this itching. Regards Dr Callum Turner DVM
Add a comment to Olive's experience
Was this experience helpful?
Titan
Labrador Retriever
9 Years
0 found helpful
We switched from Blue Buffalo chicken and rice to Blue Buffalo senior chicken and rice as our lab is now nine years old. Since switching he has developed serious irritation, scratching, licking etc. What could be the ingredient in the senior that is not in the regular that could be causing this?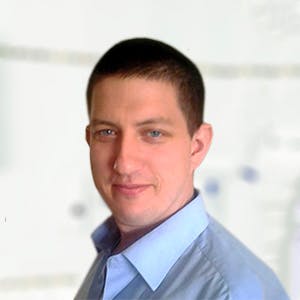 2485
Recommendations
Firstly it is important to move Titan back to his original diet to see if there is an improvement in irritation over the coming weeks to determine if the cause is the change in diet; as for any specific offending ingredients (which are different from the original diet), they all have a pretty equal shot at being the culprit. Firstly change the food back to confirm that the food change is the problem then investigate the ingredients list. Regards Dr Callum Turner DVM
Add a comment to Titan's experience
Was this experience helpful?
Koda
German Shorthaired Pointer
9 Months
0 found helpful
Has Symptoms
Excessive Licking, Especially Paws
Koda has been having diarrhea for the past week, but only at night. During the day his poops are more solid. He has been a bit lethargic lately, but it seems to me to be due to waking up at all hours of the night to be let out. We had this issue a few months ago. The vet suggested food allergy so we switched from Blue Buffalo puppy chicken formula to Blue Buffalo Basics puppy formula. He has always been itchy. Lately he shakes his head a lot more than he used to. He has always been a paw licker, too.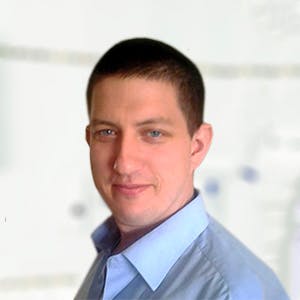 2485
Recommendations
Paw licking is typical of food allergies, there are many different food manufacturers and I would recommend exploring different brands and their restricted ingredient diets to see if there is any improvement in Koda's symptoms. Food allergies are a bit of a trial and error, finding the offending ingredient can seem like an impossible task; ask your Veterinarian about VARL testing as this may help to hone in on a possible allergen. Regards Dr Callum Turner DVM www.varlallergy.com
Add a comment to Koda's experience
Was this experience helpful?
Tucker
Miniature American Shepherd
10 Months
0 found helpful
Has Symptoms
Inflamation around her nose
Hi! My puppy has had some swelling around the front of her muzzle, including her nose and lips, for over a week now. It doesn't seem to bother her. She's not in pain and she doesn't itch at her face. I am feeding her Blue Buffalo life protection puppy. The amount of swelling will vary. In the mornings, she usually looks pretty normal with maybe only a little pink on the top of her nose, but as the day goes on, it will get worse. Or when she gets excited, it will get worse. When it's really flaired up, it will cause her eyes to swell and turn red, as well. I've also noticed an increase in how much she scratches at her ears. I've started eliminating things like treats, and the pumpkin and peanut butter I give her in her kong when I leave her in her crate, and so far nothing has worked. Will food allergies vary in severity of swelling like she has been doing? Or am I looking at something possibly blood pressure related? I hate to rush her to the vet without trying to fix it, since she's not in any pain or being bothered. What kind of food would you recommend I start with to switch her to? What are the most likely allergens in her food? Thanks!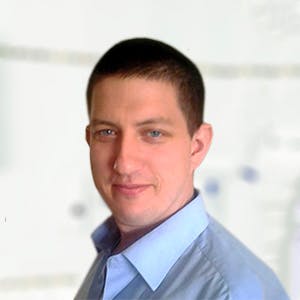 2485
Recommendations
Firstly, if Tucker has a plastic bowl, small scratches can irritate the skin leading to a swelling reaction; stainless steel bowls are better. Dogs can be allergic to any ingredient in their diet, most people think grains but surprisingly beef and pork are likely culprits too. To help rule out allergies, feed a bland diet of boiled chicken and rice and cut out all treats for a few days to see if there is any improvement in the swelling; also, check where tucker is smelling as he may have an allergy or reaction to house / garden plants, cleaning products or other items in the house. Benadryl at a dose of 0.5mg/lb to see if the swelling goes down. Regards Dr Callum Turner DVM
Add a comment to Tucker's experience
Was this experience helpful?
Cody and Amber
Labrador Retriever
3 Years
0 found helpful
I have 2 labs - Cody (3 year old male) and Amber (2 year old female).. I've been feeding them Blue Buffalo grain free since they were puppies but over the last 4-5 months they have both started licking their skin a lot especially their legs. We use bothe the beef and chicken daily to give them variety. The female has been getting constant ear infections and has lots of gas. She frequently has to go outside about 2-3 in the morning just to poop. Have the ingredients changed in the food?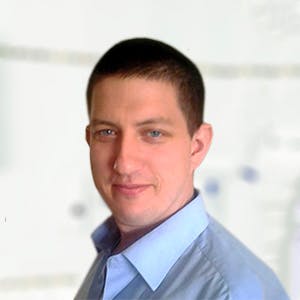 2485
Recommendations
I am not aware of any significant change in ingredients for Blue Buffalo products; do you feed any different treats or have you changed any cleaning products at home as these may lead to skin irritation. Also, dogs may have an allergy to beef, try feeding the chicken only for a few weeks (it will take a few weeks to notice a difference). If you notice no change, allergy testing may be required. Regards Dr Callum Turner DVM
Add a comment to Cody and Amber's experience
Was this experience helpful?
Libby
Labrador Retriever
1 1/2
0 found helpful
Has Symptoms
staining and tearing clear fluid from right eye
My lab has one eye tearing for the last 2 months was wondering if it could be the food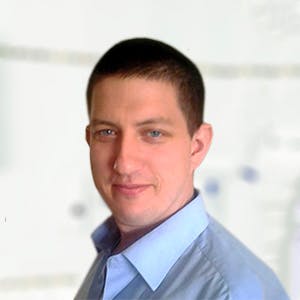 2485
Recommendations
Some dogs may have allergies or reactions to Blue Buffalo Dog Food, but these are usually associated with gastrointestinal or skin conditions. More likely cause as there is only one eye affected is the presence of a foreign body in the eye (hair or small particle which is stuck), corneal ulcer or a blocked nasolacrimal duct; the nasolacrimal duct is a small duct which allows tears to flow from the eyes to the nose, if there is too many tears produced (like when in pain or eye irritation) or is blocked (no tear can flow) the duct cannot move the tears and the tears overflow. I would discuss these options with your Veterinarian to determine which one is the cause. Regards Dr Callum Turner DVM
Add a comment to Libby's experience
Was this experience helpful?