What is Garbage Toxicosis (Garbage Gut)?
Dogs are known to get into the trash every once in awhile, and even to eat the feces of other animals (especially from cat litter boxes), but these animals are at a higher risk of an illness called garbage toxicosis or garbage gut. Eating dead animals, such as birds or other small animals may also be the cause of garbage toxicosis. This is most common in outdoor dogs because they are able to ingest spoiled food or waste as well as dead animals that can be full of bacteria and other harmful organisms. Feeding your dog table scraps or a raw food diet can also add to the chance of your pet getting garbage toxicosis. When your dog ingests food (or waste) that is contaminated or spoiled, the bacteria gets into the digestive tract where it can produce toxins that get absorbed into the bloodstream.
Garbage toxicosis, or garbage gut, is a condition caused by the ingestion of food, trash, or waste that is contaminated with bacteria or other toxic substances. This can be from eating spoiled food out of a trash can, table scraps, dead animals from outside, and vomit or feces from other animals. It is also known as gastroenteritis, hemorrhagic gastroenteritis, or food poisoning. Garbage toxicosis may be recognized by watery or bloody diarrhea, fever, and vomiting, but can also be severe enough to cause inability to control body movements, hypothermia, and shock.
Book First Walk Free!
Symptoms of Garbage Toxicosis (Garbage Gut) in Dogs
The signs of garbage toxicosis depend on what kind of bacteria is involved, but the most commonly reported side effects are:
Diarrhea (may be bloody or watery)
Vomiting (can be projectile vomiting with or without blood)
Abdominal pain and swelling
Appetite loss
Sleepiness
High body temperature
Depression
Dehydration
Panting
Flatulence (gas)
Weakness
Shock (cold extremities, weak pulse, inactivity, respiratory failure)
Seizures (rare)
Death (rare)
Types
Garbage toxicosis is possible in any breed of dog at any age, both male and female, but there are certain high-risk categories, which are:
Outdoor dogs
Small and toy breed dogs (Maltese, Miniature Poodle, Miniature Schnauzer, Miniature Pinscher, Shih Tzu, and Yorkshire Terrier)
Young dogs under five years old
Causes of Garbage Toxicosis (Garbage Gut) in Dogs
The cause of garbage toxicosis is eating food, waste, feces, or carrion that is infected with bacteria, such as:
Bacillus
Clostridium botulinum
Clostridium perfringens
Escherichia coli
Penitrem-A (a neurotoxin)
Salmonella
Staphylococcus
Streptococcus
Diagnosis of Garbage Toxicosis (Garbage Gut) in Dogs
Most cases of garbage toxicosis are mild, but some can be serious, especially in a small breed, young, or older dog. Since two of the most common side effects are diarrhea and vomiting, dehydration is a serious worry in garbage toxicosis. The bacteria involved is also a concern because some types of bacterial infections may cause central nervous system symptoms such as loss of muscle control and seizures. The only way to determine which type of bacteria is involved is to take your pet to a veterinary professional. If you cannot get an appointment to see your veterinarian within 24 hours, you should go ahead and take your dog to a veterinary clinic or animal hospital.
The veterinarian will do a physical examination on your dog to check reflexes, temperature, body weight and height, breath sounds, pupil reaction time, abdominal palpation, blood pressure, pulse, and respiratory rate. Afterward, the veterinarian will need to perform some laboratory tests.
A CBC (complete blood count) will show a decreased plasma volume and increase in red blood cells and neutrophils (certain white blood cells). A biochemical profile may show low glucose, sodium, chloride ion, albumin, potassium, globulin, and protein levels consistent with electrolyte disturbances. The PCV (packed cell volume) will be 55% or higher in most cases due to dehydration from vomiting and diarrhea.
A stool sample will be taken for a bacterial culture in order to determine the bacteria that is involved. A urinalysis may show decreased glucose and concentrated urine due to dehydration. Abdominal radiographs (X-rays) and ultrasounds will also be performed and may show a partial or complete diffusion of the intestine and fluid in the loops of the bowel. If necessary, the veterinarian may need to get an MRI or CT scan for a better look at the intestinal tract and stomach.
Treatment of Garbage Toxicosis (Garbage Gut) in Dogs
Treating garbage toxicosis in dogs is similar to treating a patient who has been poisoned. The best course of treatment will ultimately depend on the symptoms and health of your dog, but most often include getting the toxins out of the system and treating the symptoms.
Evacuation
If your dog has been vomiting already, there is usually no need to give an emetic, such as ipecac syrup, apomorphine, or hydrogen peroxide. In addition, activated charcoal will probably be given to absorb the excess bacteria or toxins.
Detoxification
Intravenous (IV) fluids and electrolytes will be given to rehydrate and flush the kidneys.
Medications
Some medications that the veterinarian may give your pet are muscle relaxants to control seizures, H2 blockers for gastric upset, and antibiotics for infection.
Observation
The veterinarian may want to keep your dog overnight for observation and fluid therapy.
Recovery of Garbage Toxicosis (Garbage Gut) in Dogs
Chances of recovery are good if you are able to get treatment before the toxins are completely absorbed into the bloodstream (about 8-12 hours). The veterinarian may send you home with antidiarrheal medication, antibiotics, and H2 blockers, so make sure you give as prescribed. Bring your dog back for a follow up as directed by the veterinarian and call if you have any questions.
Garbage Toxicosis (Garbage Gut) Questions and Advice from Veterinary Professionals
Bandit
Chihuahua/boxer
11 Years
0 found helpful
My dog got into the garbage last night and he's been a little off since. He is eating and drinking fine, his bowel movements are ok for the most part, except his stool is soft but not diarrhea. His energy level is about the same, slightly off than normal. He isn't drooling or panting, his breathing seems ok, but his stomach is a bit hard, but not super hard that I've experienced with a bloated dog in the past. I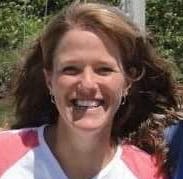 1406
Recommendations
Dogs that get into garbage can have a number of problems, including GI upset from the foods, foreign bodies from any non-digestible trash, and pancreatitis if they ate anything fatty. If Bandit starts vomiting, having diarrhea, stops wanting to eat, or becomes lethargic, it would be best to have him seen by a veterinarian as soon as possible.
Add a comment to Bandit's experience
Was this experience helpful?
Bentley
Labrador
2 Years
0 found helpful
My dog got into the garbage on Friday. He was fine Friday night and fine during the day Saturday. Saturday night he started with the diarrhea about every 4 hours. I withheld food most of the day Sunday but it caused him to vomit a few times (possibly because of an empty stomach? The vomit was yellow and wasn't much at all. I fed him rice Sunday night. I've fed him chicken and rice Monday and Tuesday. His diarrhea has slowed but isn't gone completely. He is going less frequently though. No blood in his stool. No more vomiting since feeding him. He is playful and energetic as usual and has been with the exception of Sunday morning, but I think he may have just been tired from having to go out every couple hours.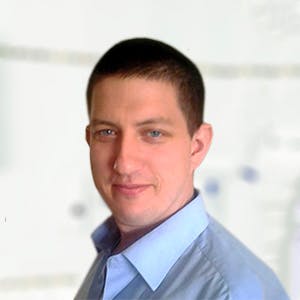 2992
Recommendations
When dogs eat rubbish, we're not really sure what they ate or how rotten it was; it may take some time for anything nasty to get get out of his system. But if there is the possibility that Bentley has a foreign object or some bacteria from something rotten that is affecting his gastrointestinal tract. Continue with the chicken and rice, but if there is no further improvement a check by your Veterinarian may be a good idea. Regards Dr Callum Turner DVM
Add a comment to Bentley's experience
Was this experience helpful?
Bruno
Beagle
8 Years
0 found helpful
My dog got into trash the food wasn't spoiled yet and he vomited 30 min later, but his stomach is very full and he is drinking alot of water and he keeps panting, is he ok?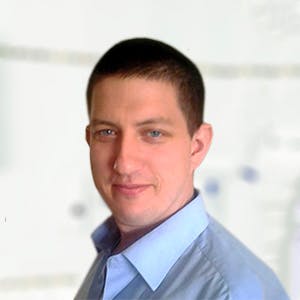 2992
Recommendations
It depends on what else did Bruno eat from the rubbish bin; non-food items and items which may be toxic for dogs may cause pain, discomfort or worse symptoms. Vomiting is good, but it sounds like he is in a lot of pain which may be indicative of an obstruction caused by a foreign body; if there is no improvement, I would recommend visiting your Veterinarian for an examination and possibly an x-ray to check for any issues. Regards Dr Callum Turner DVM
Add a comment to Bruno's experience
Was this experience helpful?
Koda Bear
Australian Shepherd
12 Years
1 found helpful
My 12 year old Australian Shepherd got in to the trash yesterday morning. He is eating, drinking water normally, just had diarrhea last night once and then once in the house during the night. He seems fine other than the diarrhea, after we let him out again before work this AM he came in to eat his breakfast. Is there anything that I can do to help with the diarrhea?? We currently do not have the money to take him to the Vet. I am monitoring him as we speak.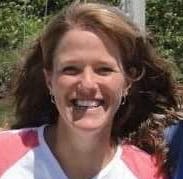 1406
Recommendations
If Koda Bear has simple diarrhea, with no vomiting or loss of appetite or energy, and there is no blood in the diarrhea, you can try feeding him a bland diet of boiled chicken and rice for 2-3 days and see if the diarrhea resolves. The chicken needs to be boiled to get rid of all the fat. If the diarrhea doesn't improve, or if he shows any of those other signs, he should see his veterinarian.
Add a comment to Koda Bear's experience
Was this experience helpful?
Hayzel
Labrador/Pit
7 Months
1 found helpful
Has Symptoms
Vomiting, diarrhea, lack of appetir
Hayzel has gotten into garbage, got ahold of a dead rabbit and recently ate French toast. She has vomited, diarrhea, sleepiness, and lack of appetite. What do I do?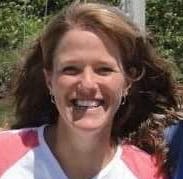 1406
Recommendations
Thank you for your email. Hayzel should see your veterinarian. She has been exposed to a number of risks with her recent activity, including an intestinal infection, gastroenteritis, and a foreign body, to name a few. Your veterinarian will be able to examine her, determine the best course of action, and treat her so that she feels better. Having her seen sooner vs. later would probably be better.
My dog ate trash and a lot of it. I can force him awake but other than that he doesnt wanna budge. Also his head seemed a little shaky but assumed it was from the fatigue. He did eat a bowl of food and drink some water and went right back to bed and sleeping for about 3 hours now do you think he's going to be okay
We don't currently have the money to take Hayzel to the vet. Is there any home remedies I could try?
Add a comment to Hayzel's experience
Was this experience helpful?
Oakley
Pyrador
11 Weeks
0 found helpful
My 11 week old Pyrador puppy (24 pounds) got into the trash last night sometime. Immediately after she had a solid BM without blood. The next morning she had solid vomit in her kennel which contained various pieces of plastic. She went outside, urinated well, and then had a solid BM which contained eggshells and tissue paper. After her (science diet) breakfast, she threw up again and it had food and small pieces of plastic. She continued to vomit promptly after each meal and drink of water. After vomiting up everything, I waited a few hours and gave her R/D wet food. She's been able to keep it down with about 2 cups of water. She had a BM this evening as well which contained eggshells, small debris, and a rather long string of some sort. Since then, she has been energetic and has kept the R/D down. Would you recommend taking her to the vet anyway? Or do you think she has passed the possible obstruction?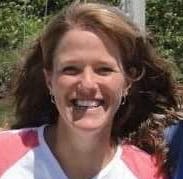 1406
Recommendations
Thank you for your email. Oakley has had an eventful day! If she stops vomiting, continues to eat, and has normal bowel movements, you may have dodged a bullet! If she continues to vomit, is having diarrhea, or not eating, or if there is blood coming from either end, it would be best to see your veterinarian. I hope that she is okay!
Add a comment to Oakley's experience
Was this experience helpful?
Rosie
Dachshund
2 Years
0 found helpful
I have an almost 2 year old miniature dachshund who got into the trash yesterday. She was acting fine, but her stool was getting kind of runny as the night progressed. Today she's had lots if accidents around the house, but the stool consistency has changed from morning to afternoon. This morning it was trying to be solid, but now its straight liquid and a bloody. She just threw up for the first time, and it was just white foam. We haven't fed her much and we plan on getting her some pedialyte to increase her electrolytes and all. We also plan on feeding her maybe some rice so that'll be light on her stomach. Should we wait it out for maybe another two days or do we need to plan on an emergency vet visit?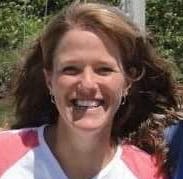 1406
Recommendations
I would see the emergency veterinarian as soon as possible, if her diarrhea has started to become bloody. Toxins in the garbage an cause a very serious condition called hemorrhagic gastroenteritis that can quickly become a septic, life threatening problem if not treated. The veterinarian will be able to assess Rosie and determine where she is on the scale of seriousness. I hope that she is okay.
Add a comment to Rosie's experience
Was this experience helpful?
Willow
French Bulldog
10 Months
0 found helpful
My French bull dog is around 10 month old. I didn't realise there was an old rubbish bag in the garden. She had got into it and likely ate something. It was over a week before I realised. She was being sick on and off and had diarrhoea. She was still eating, drinking and playing as normal. However tonight she started to shake which got worse and worse. I took her to the emergency vets by this point it was clear she was having a fit and was unaware of what was going on. Her temperature was 106 and rising. Unfortunately she had to be put to sleep. The vet thought it could be poisoning but after she passed away, he said it was a seizure caused by her breed and pressure on the skull as he said usually with poisoning when pts vomit or diarrhoea would come away but there was nothing so he thinks because of the breed she was a ticking time bomb. I didn't know till I was home about the rubbish so I wanted to know if it could be because of the rubbish or if it was just her breed.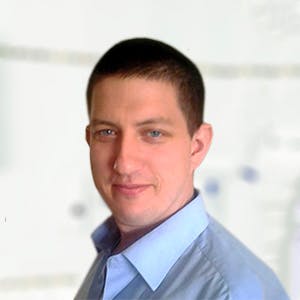 2992
Recommendations
It is difficult to say what may have been causing the seizures or seizure like symptoms, however poisoning is always high on the list of possible causes; other issues like neurological disorders may also have caused death. I know this is a distressing time for you, however I wish I could give you more information. Regards Dr Callum Turner DVM
Add a comment to Willow's experience
Was this experience helpful?
Bear
Blue heeler/aussie
1 Year
0 found helpful
I believe my my dog bear ate someone's garbage. He's had bloody diarrhea and vomiting Whole Foods. He's drinking water, acting normal just having vomiting and diarrhea. Any home remedies to comfort him?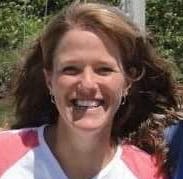 1406
Recommendations
Thank you for your email. There can be serious problems that result from eating garbage. Salmonella, E. Coli, and intestinal blochages are all real concerns. It would be best to have Bear examined by your veterinarian to make sure that he is okay, and get him treatment.
Add a comment to Bear's experience
Was this experience helpful?
George
Rottweiler
6 Years
0 found helpful
My dog got into the garbage. He threw up and then made a regular stool. He has not eaten in 24 hours and has had a small amount of diarrhea. He is drinking water but is very lethargic.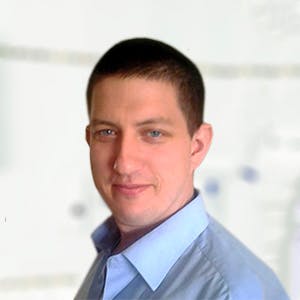 2992
Recommendations
The problem when dogs get into rubbish/trash/garbage is that we never know exactly what was consumed; many times intestinal obstruction or poisoning are possible after consumption. If George is lethargic and not eating, I would be concerned with an obstruction and would recommend you visit your Veterinarian before the weekend to check him over in case of obstruction or poisoning (onion, garlic etc…). Regards Dr Callum Turner DVM
Add a comment to George's experience
Was this experience helpful?
Bella
Black Lab
8 Years
1 found helpful
Our black lab got into some trash, we think, earlier today and hasn't been acting right ever since. She is super lethargic, which isn't like her at all. She won't eat anything and appears as if she can't hold herself up to stand or walk. She has drank a small amount of water but hasn't went to the bathroom all day. She also feels as if she has a fever, her head and ears are super hot to the touch.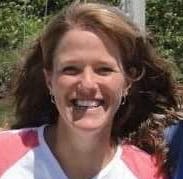 1406
Recommendations
Bella should be seen by a veterinarian as soon as possible. Spoiled food can cause significant GI disease, and there may have been something that she ate that is causing a blockage. A veterinarian will be able to assess her and recommend any testing or treatment that she may need. I hope that she is okay.
Add a comment to Bella's experience
Was this experience helpful?
Freddie
Medium size mutt
9 Years
1 found helpful
My medium sized dog got into the garbage last night. This morning he has absolutely no appetite (not even his favorite foods). He doesn't seem to be in any pain or discomfort and has not vomitted and doesn't have any diarrhea. Should I take him to the vet?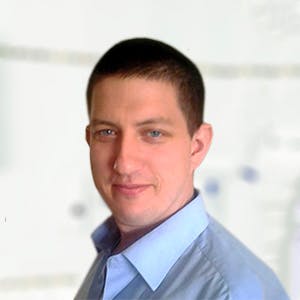 2992
Recommendations
If Freddy isn't showing any symptoms and there was nothing in the rubbish which may cause an obstruction (bones or avocado pits) or poisoning (onions or garlic) then you should keep an eye on him; if there was something there which is of concern, you should visit your Veterinarian for a check up since some poisoning (like onions and garlic) can be delayed in displaying symptoms. Regards Dr Callum Turner DVM
Add a comment to Freddie's experience
Was this experience helpful?
River
Labradoodle
13 Weeks
0 found helpful
My puppy got into the trash yesterday and has diarrhea the past 12 hours. She has gotten up 6 times throughout the night to go potty, and each time she goes it is very runny. She is acting normally otherwise, should I be very concerned or will this likely pass soon?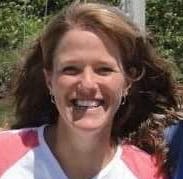 1406
Recommendations
Thank you for your email. The diarrhea may pass, and River may be okay, but it would probably be a good idea to have her seen by a veterinarian, as anytime dogs get into the garbage, there is the potential for a blockage, pancreatitis, or bacterial intestinal infections that may need to be treated. Puppies can become dehydrated quickly, and having the diarrhea cleared up would be much more comfortable for her.
Add a comment to River's experience
Was this experience helpful?
Sadie
Dachshund
9 Years
1 found helpful
I have a dachshund and she got into the trash can while I was gone. She was eating a piece of chicken that had been cooked, but when bad. She has a Diarrhea once and she going to be okay?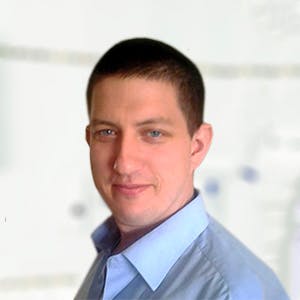 2992
Recommendations
There are many nasty things which can be found in the rubbish (garbage), the chicken may give her a bad stomach and cause some diarrhoea; there are other nasty things in the rubbish which may cause diarrhoea and foreign bodies are also a concern. I would keep a close eye on her, but if the diarrhoea continues, contains blood, she shows signs of pain or you notice any other symptoms visit your Veterinarian. Regards Dr Callum Turner DVM
My small 6 year old toy poodle got into the garbage last night. This morning she is walking strange, if at all, and her belly is hard and large. Is she going to be ok? My vet ia closed today and im worried?
Add a comment to Sadie's experience
Was this experience helpful?