What is Miscarriage?
A dog may abort or reabsorb a litter at any time during her pregnancy due to a number of reasons. Without adequate levels of progesterone or proper nutrition, she cannot maintain her pregnancy. Infection or other diseases may likewise prompt a miscarriage. If your dog is secreting vaginal discharge, or if she abruptly becomes lethargic and depressed, she may have miscarried or aborted her pregnancy, though you will need to bring her to the veterinarian for a proper diagnosis.
A miscarriage is the spontaneous resorption or abortion of a dog's litter. This is sudden and irreversible, and it typically results in a poor prognosis for any remaining fetuses, though most bitches make a full recovery. A veterinarian may be able to help your dog carry the rest of the litter to term if the necessary action is taken soon enough.
Symptoms of Miscarriage in Dogs
A miscarriage may lead to either a spontaneous abortion or a resorption. If the litter is reabsorbed at the start of the pregnancy, your dog may not exhibit any signs. If a miscarriage occurs closer to the due date, however, a fetus will be aborted. You may see vaginal discharge, contractions, or expelled placental or fetal tissue. Often times, a dog owner doesn't realize that the bitch has miscarried, as she may eat any expelled tissue before it is discovered. A dog who has suffered a miscarriage may be lethargic or depressed and may become dehydrated if she is refusing to eat or drink.
Causes of Miscarriage in Dogs
There are many different reasons a pregnant dog may miscarry one or more of her puppies. These include:
Infection, such as brucellosis, herpes, or toxoplasmosis
Low progesterone levels
Nutritional deficiencies
Fetal defects
Endocrine disorders, such as Cushing's disease
Genetic defects
Response to medication
Depending on the cause of the miscarriage, certain breeds of dogs may be more susceptible than others. Malnourished dogs are more likely to miscarry, as they lack the nutrients needed to carry a pregnancy to term.
Diagnosis of Miscarriage in Dogs
A miscarriage may go undiagnosed if the owner does not realize that the dog was pregnant. This is especially true at the start of the pregnancy, when the bitch is more likely to reabsorb the prenatal tissue and to show no sign of her condition.
If you suspect that your dog has miscarried, bring her in to the veterinarian. The veterinarian can test for the presence of fetuses through palpation, radiographs, or ultrasound, which will reveal any puppies that are present. X-rays and ultrasounds are especially useful both for identifying uterine contents and for determining the viability of fetuses still present. Depending on the cause of the miscarriage, the veterinarian may recommend additional tests for infection or other underlying conditions, which will need to be treated to ensure your dog's overall health.
Treatment of Miscarriage in Dogs
Treatment for bitches who have miscarried is supportive and varies depending on circumstance. Restrict your dog's activity, and make sure that she remains hydrated while she recovers. If any of the fetuses are still viable, the veterinarian will find a way to help your dog carry them to term. Otherwise, you will need to ensure that your dog has expelled all pregnancy-related tissues, which can be verified with an ultrasound.
If the pregnancy was aborted due to an infection, your dog will require antibiotics. Any other underlying conditions will likewise need to be treated, and IV fluid therapy may be recommended if your dog is severely dehydrated. The prognosis varies according to the cause of the miscarriage, though most bitches will recover and be able to conceive again in the future, with the exception being for dogs that have developed brucellosis or a uterine infection.
Recovery of Miscarriage in Dogs
Your dog will need extra attention from you while she recovers from her miscarriage. Most bitches show signs of depression following the loss of her litter, but given time, she should recover and return to her old self. Limit her activity during the first few days following the miscarriage, and ensure that she has access to clean, fresh water, as well as a quiet, comfortable place where she can rest.
Monitor vaginal discharge daily, and alert the veterinarian if you notice anything unusual. As your dog recovers, the amount of discharge will decrease until it stops altogether. The veterinarian may recommend a follow-up exam depending on the cause of the miscarriage, especially if an infection was involved.
Miscarriage Questions and Advice from Veterinary Professionals
bella
Collie
3 Years
0 found helpful
My dog is 43 days pregnant, has been very healthy and well, although she can be a little bit sensitive. This morning she was upset over some commotion in the house.Although she ate her breakfast. hasd cuddles and we played with her toys. Is this level of stress enough to stimulate a miscarriage? I have been worried sick all morning.
My dog is 60 days pregnant and now there is a green coloured discharge from her vulva since 3 days what to do please help me????
My dog has a colored pee.. its smelly , its look like a blood.. she is 44 days pregnant it is miscarriage?
My dog peeing colored, smelly, its look like blood, it is considered miscarriage?
I never thought that they will be a miracle on the internet until i came in contact with Priest Babaka, finally i made it with the help with his spiritual power which was recommended by a lady in baby center he help before, i never believe it was real until i confirm it now because i have tried so many things to make sure i get pregnant but no luck, immediately i contact him. he did some spiritual prayers and send me a medicine which i took, i got pregnant three weeks after, and i now have a son to show. thank you so much priest and i recommend Priest Babaka for everyone out there that is willing to have a child of her own out there. contact him for help too he is real and powerful, i have confirmed it, contact him on email: [email protected] or Facebook at priest.babaka
At what part of pregnancy is miscarriage possible? (How many days after mating is miscarriage possible)?
My dog has blood on her vulva is it considered Miscarriage? The last stud was june 13
I shared to you of what happen to my dog name chuchay she was experienced miscarriage dated December 10,2018 with six puppies all of them died. May ask a question with this regards the placenta from her tomb was not released. What recommendation will be grateful advise from our dog. Thank you so much
Add a comment to bella's experience
Was this experience helpful?
Mia
Staffordshire Bull Terrier
2 Years
0 found helpful
Hello my girl was mated by accident she had a the abortion injections as this breed she bred with was way too big and was not planned. We are hoping to breed her planned now as she's in heat now will this be ok since she has had an abortion 9 weeks ago or could this cause problems?
My girl is 52 days pregnant, sometimes when I look at her I feel her belly looks smaller, there is no blood or discharge and she dont seem to be in any pain. Shes not wanting to est much but will est human food. Whould I know if she had miscarried
Add a comment to Mia's experience
Was this experience helpful?
Nany
German Shepherd
18 Months
0 found helpful
Sir/madam my female dog was pregnant but when she pregnant around 32 day she start bleeding. Doctor give antibiotics bleeding was stop after 3 days of treatment. But now she 40 days pregnant and bleeding was started again.This is miscarriages sir please help me
Add a comment to Nany's experience
Was this experience helpful?
Bang
Staffordshire Bull Terrier
5 Years
0 found helpful
Has Symptoms
miscarriage with discharge
I have a bitch that at 4-5 weeks gestation she started to loose pinkish discharge She had a fever and was given antibiotics for 10 days. She is still loosing pinkish fluid after 2 weeks. No visible puppies born. She is now much better temp and appetite normal. I am concerned at how long this discharge/bleeding can go on in the case of a miscarriage. She is a Staffordsshire Bull Terrier 5 years of age with one previous successful mating. I want to spey her after she finishes discharging but am concerned about how long it is taking.
Add a comment to Bang's experience
Was this experience helpful?
Bella
Pit bull
2 Years
0 found helpful
Has Symptoms
Bloody mucos and lethargic
Hi my pit mix Bella is almost 2yrs old and was just having her 2nd heat. During this time the neighbor pit got to her 3 or 4 times. I figured 4 sure she was pregnant. Her heat cycle ended about a WK ago but this morning I found a dark puddle of liquid I didn't know what it was. She hasn't been herself all day and then tonight I found a leg pile of bloody mucos. Do u think she miscarried her pups
Add a comment to Bella's experience
Was this experience helpful?
Zoey
Yorkshire Terrier
5 Years
1 found helpful
Has Symptoms
discharge,excessivedrinking of water
I believe that my dog is pregnant, she has had the symptoms; enlarged belly, enlarged nipples (three of them to be exact), gets pretty sleepy for an active dog, she's more whiney and/or needy than usual, larger appetite, and she's been that way since the first to second week of May. Recently, she isn't as whiney, but she is still needy, she's been continuously licking her vulva, nesting, and earlier this week released reddish brown tinted discharge. We figure she would be due by this past Wednesday, but since we are unaware of when exactly she "tied" with the other dog this is an estimate. I have been checking her temperature and it ranges between 102 to 99 degrees F. On Thursday it was 97.7 degrees F, the lowest temp she's had and I thought for sure she would have given birth on Friday but she hasn't. Her vet isn't able to see her until Monday, so I am very concerned, I just want to get a professional opinion in the meantime. This is the first time she has ever been pregnant, she doesn't seem ill at all, she has been her normal hyperactive peppy self, I'm just a concerned furparent! Thanks in advanced!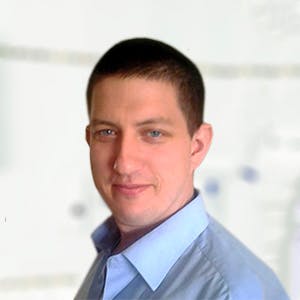 3320
Recommendations
I understand your concern, it is possible that Zoey is pregnant or that she may be having a phantom (or false) pregnancy although false pregnancies are usually short in duration and are usually self limiting. If Zoey is showing no signs of distress, it would be best to keep a close eye on her and to visit her Veterinarian on Monday if there are no changes (or an Emergency Veterinarian if symptoms progress or she is in distress); some dogs will release some discharge in the final week or so before whelping so that isn't much of a concern (unless it had a fetid smell). Regards Dr Callum Turner DVM
Add a comment to Zoey's experience
Was this experience helpful?
Freya
Great Dane
1 Year
4 found helpful
I have a Great Dane. She is 1 year old. She barely had her first menstruation a little more than a month ago. She shows no sign of pregnancy. The only thing is that her nipples are pinker and a little swollen than usually but she is still the same size as always. Since last night she started licking her vagina and noticed dark green liquid coming out. Not a lot but maybe because she keeps cleaning it herself. And know she hasn't left her bed all day today. When i take her outside to use the bathroom, she does her business then runs right back to her bed. She even carry's around a little squeaky pig toy the size of a small puppy, which she never used to pay attention to before. What does it mean? I called the vet and told me i have to bring her in that if i don't have any money for surgery, which she might need, the cheapest way is to put her down and i don't want to do that. I've been crying all day thinking about it. What is going on with her? Is there any way to help her?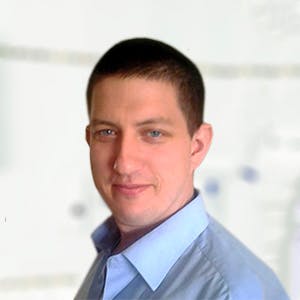 3320
Recommendations
Whenever there is a green discharge like you are describing I am concerned with infection which, if untreated will cause death. This is a situation where the longer you leave it, the worse the outcome would be; there is no 'at-home' treatment, emergency care is the way to go regardless of cost. An ovariohysterectomy is the treatment of choice but depending on severity medical management may be required first. There are less serious conditions, but when coupled with the estrus timeline pyometra is likely. Regards Dr Callum Turner DVM
I am Beatrice my dog is a mixbred of German shepherd and cocacian and the male is purebred of German shepherd their both about the same age 4 years old. I had noticed every sign of pregnancy two time already with the breast enlarged and contains some milk but shortly after that i will start seen drop of blood on the floor. I also noticed that each time it get pregnant it run round the house severely at a very high speed and become restlessness. My questions are:1.they are meeting again what should i do so that it will not miscarry again. 2 it usually harnesses the male but of course the male always have it's way.3 what can i do to stop it from being restless. Thank you.
Add a comment to Freya's experience
Was this experience helpful?
bagera
Cane Corso Italiano
2 Years
0 found helpful
How often do cane corso's miscarry? A friend wants me to finance his breeding of a first time expensive 2 year old European dog. I can afford it and would recoup the money from selling the puppies but if it miscarries he wouldn't be able to pay me back for a year. The dog he wants is in Europe and would arrive pregnant.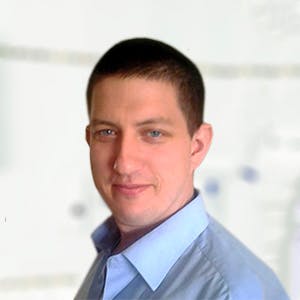 3320
Recommendations
Miscarriage is not common and I don't have any statistics on miscarriage per breed, but the stress of transport may cause a loss of the pups over a normal pregnancy where the mother isn't shipped; pregnant dogs are shipped quite often in Europe, many times by road but flying is more stressful. Regards Dr Callum Turner DVM
Add a comment to bagera's experience
Was this experience helpful?
Minnie
Miniature Schnauzer
4 Years
1 found helpful
My dog Minnie was 4weeks pregnant and started to have a pink-ish mucous discharge. As the day went on it turned bloody. It was her first pregnancy, she miscarried.we took her to the vet and they said she was okay but to watch for signs of infection. They said she should have the ability to get pregnant again.
but What I want know is will it be safe for her to get pregnant again her next heat cycle or should we wait to breed her again?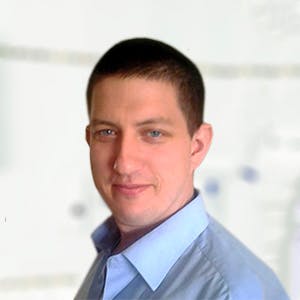 3320
Recommendations
There should be no reason not to breed Minnie the next time she is in heat, if she has fully recovered from the miscarriage (no underlying infections or other health problems) then she should be fine. Obviously, during her next pregnancy look out for signs of discomfort, fever and vaginal discharge; also restrict her activity during the pregnancy and ensure she receives an adequate diet. Should you choose to skip a heat cycle, it wouldn't do any harm. Regards Dr Callum Turner DVM
My dog Aiko is suffering from blood pressure and she is also pregnant and she is facing with miscarriage . What's the best solution to stop her bleeding and to have a healthy life?
I don't if my dog was pg but she could of been pg i just early one morning she pass some blood my saw it and it was just running out her.I took her to the vet.She could of a Miscarriage she is resting she is eating and drinking lot of water
Add a comment to Minnie's experience
Was this experience helpful?
Livi May
Labrador Retriever
18 Months
1 found helpful
I was told by our vet, that our 18mon old lab had a miscarriage. Her cervex was fully dilated and she was and still is bleeding throughout the whole day. They said to give her 2 weeks to heal and it should close back up. Well, it's been 1 week and she is still bleeding quite well. I'm worried for her. We did not run an ultrasound. I'm wondering if anything else could be going on? Our vet said, that in all the 30+ years he's been practicing, this was his first dog to miscarry. Should I be concerned?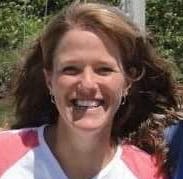 1611
Recommendations
Thank you for your email. If Livi May is still having active bleeding, it might be a good idea to have an ultrasound, if you don't want to spay her. A spay would offer the solution to her problem, but if you plan on breeding her, it would be a good idea to see more what is going on with her. I hope that she is okay.
My dog had a miscarriage on last week of thursday and she is discharging some black and sticky liquid till today in the beginning the discharge was much in amount but now the discharge is low my question is how much period does it take to discharge it's almost been a 5 days with my dog ?Is it serious ?Do i need to see the vet or it will be fine after few days and she is been panting when she is going through this process. Im really sad to see her like this please help me out
Thank you. That's what I'll do then. We did plan on breeding her, but it will depend now.
Add a comment to Livi May's experience
Was this experience helpful?
missy
American Bulldog
4 Years
0 found helpful
Has Symptoms
attack other dogs in house
this is not about miscarriage.
my dog had her pup (a say pup as only one in her litter)
just under a year ago the male(father) is are dog aswell he got in her rooom where i separated them when i was out and i walking is half way thourgh anyways she got pregnant i kept the father away and at about 4 weeks i got the father to see the pup the mother went straight for him so i took him away and did just him and the pup they get on great but if the mother see him with or without the pup she attacks him and i didnt go at her first few time but now he goes for her too then when the pup was 6 mouth old she went for the pup too so we took the pup awayand put her with dad now its been just uder a year and she hasnt changed the vet said its just her hormones unbalanced and it will sort isself out but its been unearly a year now and dont know what to do i will be getting her spray after her season has ended but what if that doesnt help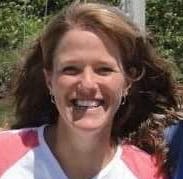 1611
Recommendations
It is difficult to say whether Missy's problem is hormonal, or may be a behavioral issue at this point. It would be best to have her spayed, and see if that resolves the problem, but if it doesn't, you may need to work with a trainer to address this aggression. Your veterinarian will be able to recommend a good trainer for aggression, and you want to find one that works with positive techniques, vs. punishment techniques.
Add a comment to missy's experience
Was this experience helpful?
Koda
American Bulldog
3 Years
1 found helpful
my dog is depressed and about 6 weeks pregnant, she's laying around in our basement and throwing up bile and spotting while peeing she will only drink small amounts and will not eat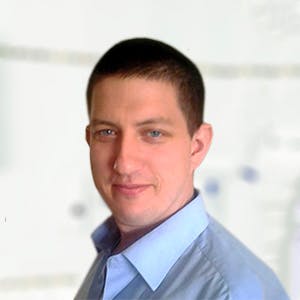 3320
Recommendations
There are various possible causes for vomiting up bile and peeing foam is typically attributable to a high level of protein in the urine; you should visit your Veterinarian for an examination and urinalysis especially since she is pregnant, you want to ensure the health of Koda and the pups. Regards Dr Callum Turner DVM
Add a comment to Koda's experience
Was this experience helpful?
mya
French Bulldog
2 Years
0 found helpful
my dog is around 7 weeks pregnant and shes been bleeding all day and now is starting to mess around with her bed as if shes nesting shes still eating but seems to be breathing heavier than normal is she having a misscariage?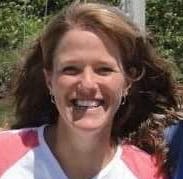 1611
Recommendations
If Mya is bleeding, she may be having a problem. Dogs are pregnant for about 62 days, so 7 weeks is early for her. It would be best to have her seen by a veterinarian, as they can examine her, take x-rays or ultrasound if needed, and determine if she is having a problem. I hope that all goes well for her.
Add a comment to mya's experience
Was this experience helpful?
Bibi
Cocker Spaniel
9 Months
0 found helpful
Can I bath my dog after the miscarriage lost 5 puppies?


She didn't eat the placenta nor touch the babies she is really depressed , what can I do or give her?? Apart from taking her to the veterinarian is there any way that she will have more babies can she die after a miscarriage?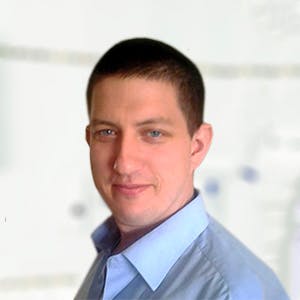 3320
Recommendations
After any miscarriage, especially if she was near term you should visit your Veterinarian for an examination since infection is a common cause for miscarriage in dogs; also I cannot be certain whether or not there are any pups retained which may cause a risk to her health if not removed. The depression may be from hormonal imbalances after the miscarriage, but you should visit your Veterinarian regardless for a health check to be on the safe side. Regards Dr Callum Turner DVM
Add a comment to Bibi's experience
Was this experience helpful?
Coca
Mini Australian ShepherD
2 Years
0 found helpful
we are approximately 1 year since our miscarriage. My girl has had 2heat cycles since that time and has yet to get pregnant? Both cycles she has been tied to our male. Is this normal? What can I do to help her? We would like to have another litter.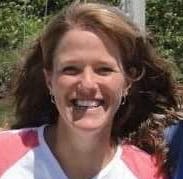 1611
Recommendations
If Coca did not carry her puppies to term, and has not gotten pregnant since, she may have an abnormality that is preventing her from carrying pups to term. You may want to have a referral to a theriogenologist to determine what might be going on with her.
I'm so confused if my dog had a miscarriage. She's been panting heavily, having contractions, and her temp dropped below 100. But she has dark blood coming out of her vag as if she were in heat. 😞
Add a comment to Coca's experience
Was this experience helpful?
Hannah
Miniature Schnauzer
5 Years
1 found helpful
Female Ch. bred Miniature Schnauzer aborted for the 2nd time (3 previous perfect pregnancies and deliveries). Hannah had a late term miscarriage last year and this week had a second late term miscarriage. She is healthy, fed quality food and switched to puppy food half way through her pregnancy. I am completely at a loss as to why this has happened not once but twice. Normal pregnancy both times and then goes into labor a little over a week before her due date and delivers all puppies still born. Placenta and puppies were delivered all at once which is not normal for her. I even had her on puppy vitamins with this pregnancy to prevent a possible vitamin deficiency. No signs of infection or other complications. Is there anything I can do?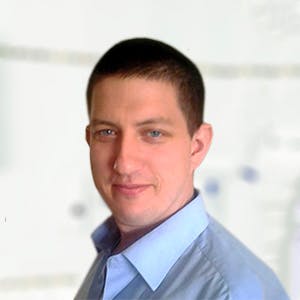 3320
Recommendations
During the seventh to eighth week of pregnancy a lot of foetal development occurs, there are various possible causes for miscarriage or spontaneous abortion but if this is the second time it has occurred I would recommend having a thorough examination performed by your Veterinarian (including ultrasound) and possibly not mating her again (spaying). Regards Dr Callum Turner DVM
Add a comment to Hannah's experience
Was this experience helpful?
Bobbi (Bitch) and Theo (Stud)
Staffordshire Bull Terrier
5 and 2 years
2 found helpful
Has Symptoms
Pregancy, rough play and belly rubbing
Hello, I have a Staffy crossed with a Jack Russell and she's a Bitch, we've had her since she was 9 weeks old, she will be 5 years old in May this year 2017. We recently in the last 2 weeks got her a companion who is a male dog, he is a Staffy crossed with a Labrador and he is around 2 years old in May this year as he was rescued 12 months ago and they had no history on him so estimated his age. We wanted to let our Bitch have a litter now as we've been told if she's not spayed it would be beneficial to her to have a litter before she gets too old and we've done our research and are happy to be responsible fully for her litter, as we have plenty of time for them, as one of us is always home. Sorry to be so long winded, my questions are:-

They have successfully tied together twice now 36 hours apart and around the right time of our bitches heat cycle, she is 10 days approx now, and her blood discharge has now cleared, she was ready as she was flagging and teaching our male how to get onto her etc and showing her back end towards him for him to mount. My worry is, as they live together and they seem to want to mate all of the time, first of all, is there a time that we should keep them apart to stop them from continuously mating? My second question is my biggest worry; could my bitch miss carry, as they do a lot of play fighting and they both get up on hind legs and roll around the floor together showing teeth, but not nasty, I think its all part of their 'Play before the act!, will that playing and physicality put her litter at risk if she is now, or does get pregnant? Especially in the earlier days when the eggs may not have implanted and become protected by their surroundings correctly?

Any advice would be much appreciated, we want to protect our bitch and her litter, we would hate for anything to go wrong or any harm to come to any of them, and of course to our new male addition to the family we now have. They both have such an amazingly affectionate temperament and are so loving and soft, we love them both to bits and just want everything to go well. Please any advice would be greatly appreciated. On a side note, our bitch for the last 12 months does this thing where she goes flat on her belly legs stretched out behind her and rubs backwards and forwards, we thing she has dry skin or an irritation on her knes or belly and we worry this could also hurt her litter if she continues now that she may be in the early stages of pregnancy when its especially more risky for her to miss carry?

Thanks again, we appreciate your advice so that we can be the best pet owners that we can and make sure everything goes well for all :-)

Ian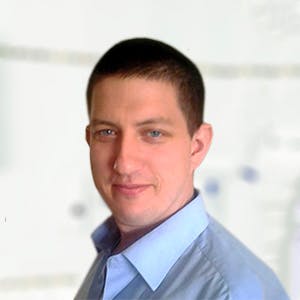 3320
Recommendations
Firstly I would still recommend having her spayed as the risks involved regardless of pregnancy of pyometra, mammary tumours etc… aren't worth the risk; same with male dogs, the probability of testicular tumours and prostate conditions are again not worth the risk. People like to keep their pets intact as they believe it is natural, but the potential health problems are statistically high considering prevention is quick and easy; there are a few articles and numerous forum posts to the contrary but prevention is generally best.
Anyway, play fighting may cause a miscarriage risk as twisting, pressure and other movements may cause her to miscarry; the mating shouldn't cause too much of a problem but would be best to try and prevent it; and laying flat on her tummy may be due to mammary irritation or just wanting to cool down if it is warm and the floor is ceramic (my dog did the same when we lived in a hot and humid climate a few years ago), this shouldn't cause a problem with a pregnancy but she may stop doing it out of discomfort. Regards Dr Callum Turner DVM
Thank you for your advice really appreciate it. She does have unusually large teets some bigger than others too which could be the reason for her belly rubbing but she's always had big teets. I have noticed that on both knees she has like a hard substance around them both like hard internal skin or somat which I think could be another reason for her rubbing with legs stretched out behind.
Add a comment to Bobbi (Bitch) and Theo (Stud)'s experience
Was this experience helpful?
Bella
Labrador Retriever
4 Years
1 found helpful
My 4 year old Lab was AI 10 days ago and then again 8 days ago. Her appetite has changed within the last few days. She has little to no interest in food in the morning (she will evidently eat just takes some time), however, will eat (albeit slower than usual) in the evening. Yesterday, she was very tired but would have burst of energy. This morning, she was normal self when she first woke but then refused food. She was drinking water but attempted to vomit, she did not vomit but then ate fine. Should I be concerned? Does this warrant a vet visit? This is her first (and last) pregnancy, however, I have never seen these symptoms before (with her Mom when she was pregnant).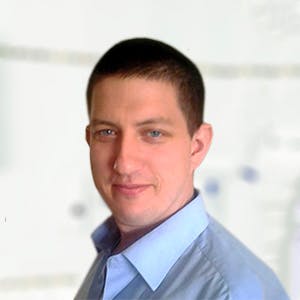 3320
Recommendations
These symptoms may or may not be connected to the AI, they are general symptoms which may be attributable to a stomach upset; it is possible that Bella is feeling off due to infection (from the AI - but rare) or just general grogginess. If you have concerns, you know Bella best, you should have her checked by her Veterinarian to be on the safe side; I cannot tell without examining her. Regards Dr Callum Turner DVM
Hello i couldn't understand why my girl rednose pit bull have nipples and she never was pregnant could she been and if so wat is the reason why her breast became filled like a balloon and her right leg swelled up all of a sudden she woke up one day with a dandling breast and leg swollen from her whole right feet and thigi what is the hone remedies to help her
Add a comment to Bella's experience
Was this experience helpful?
pretty
1 Year
1 found helpful
My dog gave birth to a dead puppy this 14th of october and that was her first puppy. Yesterday she then again gave birth to another dead puppy it was very big. And now she's about to give birth to another puppy. When I checked it, it was already dead. My dog has become weak now. Yesterday she eat something but now she's nkt eating at all. I isolated her and put her in a quite place now. What should I do? Is this alarming?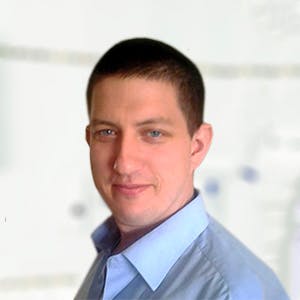 3320
Recommendations
The two main reasons for stillborn puppies are infections and hormonal imbalances; in either case, a visit to your Veterinarian for supportive therapy and antibiotics would be required to ensure that all dead puppies, placenta and other debris have left the uterus and that antibiotics are given to treat any infection that may be present, further treatment by be required depending on the primary cause for the stillborn puppies. Other signs that may present are abdominal pain, vomiting, diarrhoea and fever. Regards Dr Callum Turner DVM
my rottweiler female is matted and is now 34 days old i noticed a spoon of black thick blood came out of her private part wht it can be???
with your roots and herbs you have enveloped my frown face with smile, slung to stand,tube tie burned alive, i used your herbs and root according to the instruction given it materialized,i have conceive now and delivered a baby boy,from letter A-z can't speak how joyful i'm. contact him via on facebook (Oduduwa Ajakaye)
Add a comment to pretty's experience
Was this experience helpful?
Lady
American Pit Bull Terrier
1 Year
2 found helpful
I have a full blooded pit that has went into full heat one time with bleeding and hasn't went into heat again after 2 months and never has been bred. She is also starting to lactate like she's pregnant and also has been bad about licking at her genitals. I had called the vet's office to see if there something to determine if she had been impregnated without my knowledge and was told there wasn't any way to determine that. What should I do about the situation?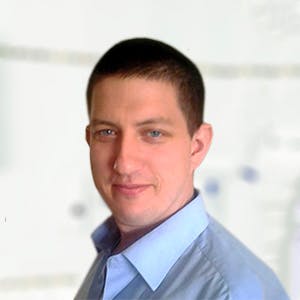 3320
Recommendations
Most dogs will come in heat twice a year (more often in small dogs, less often in bigger dogs). Most probably Lady is having a phantom pregnancy which occurs when the body believes that it is pregnant due to a persistent corpus luteum. Common signs of phantom pregnancy are lactation, swollen abdomen, nesting, loss of appetite and change in behaviour. Usually phantom pregnancy will occur between four to eight weeks after being on heat and will last up to fourteen days, if after this time she is still showing signs or you notice any new signs, visit your Veterinarian immediately. Regards Dr Callum Turner DVM https://www.vetary.com/dog/condition/false-pregnancy-in-female
I have a 5 year old miniature dachshund she mated with another miniature Dashound last Saturday. she stopped bleeding and had a discharge for 3 days I took her outside to potty this morning and noticed she was bleeding occasionally is this normal if her mating took?????? she has been sleeping a lot and doesn't eat much..... is this normal this is the first time she has ever been mated or could she be in fact pregnant I have about two weeks to go to do an ultrasound to find out for sure....... feedback please
Add a comment to Lady's experience
Was this experience helpful?
Tyra
Shih Tzu
1 Year
0 found helpful
My dog shih tzu, tied this monday and wednesday but today everytime she urinate there's a pink to reddish blood but not to many, I'm worried if this is normal or a sign of miscarriage?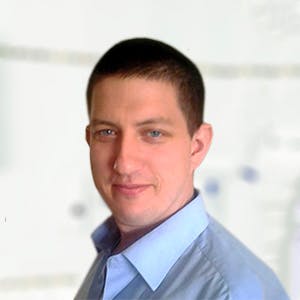 3320
Recommendations
The bleeding whilst urinating may be caused by trauma from the mating, infection or other issue; at this early point miscarriage is out of the question (not enough time passed) but the pregnancy may not take. Keep an eye on her, but she may require a visit to her Veterinarian for urinalysis if it continues and possibly an internal exam with a speculum. Regards Dr Callum Turner DVM
Add a comment to Tyra's experience
Was this experience helpful?
Delilah
Pit
2 Years
2 found helpful
Delilah is 52 days into her pregnancy right now. At day 46 she aborted a pup. Took her to the vet the next day. They did and xray and saw 3 pups for certain, possibly 4. Ultra sound detected at least 3 heartbeats. She told me to keep her calm and check her temp regularly. She said she if she last till 53 days she should be in the clear, which is opposite of everything I'm reading. And then on day 50 she aborted another baby. But i can feel one moving in her belly, so I know at least one is still alive. What's your experience with having pups at 53 days, and have you ever had dogs abort some pups and go on to deliver viable pups later on?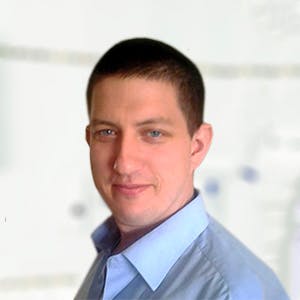 3320
Recommendations
Gestation period for a dog is 62-64 days when we know the exact day of conception, if we know an approximate it may be 58-68 days. Whilst it is possible for a pup to be miscarried and to carry the others to term, it doesn't usually end favourably; I would say that you're not in the clear until day 58, but then if there are abnormalities in pregnancy it is possible that if puppies are born live, they may not survive long after birth. The loss of a pup or a litter may be caused by infections (Brucella), low hormone levels (progesterone), defects in the foetus and genetic defects. I would have Delilah checked again by your Veterinarian to determine the viability of the remaining pups and the health of Delilah. Regards Dr Callum Turner DVM
Well at day 58 Delilah went into labor. Sad to say but the pups didn't survive. Tried for 2 hours to revive them.
Today is day 57 for Delilah and she still has pups moving in her. I'm hopeful that we'll deliver viable pups. Although now she seems to have mastitis. So off to the vet again we go!
Add a comment to Delilah's experience
Was this experience helpful?
dixie
2 Years
1 found helpful
Dixie is a 2 year old American Bully ( larger bigger breed of pit ) she came in heat and we did AI to breed her. She has filled out , nipples got larger , mood changed , behaviour changes etc. A couple weeks before her due date we have her in a private area , with welping box etc. Her eating and drinking changed around her expected due date. On her 61st day(yesterday), she started having some blood in her urine when she pottied , the urine has a horrible smell. Could she have miscarried ? Taking to vet in the Am. Just trying to understand whats ging on with her .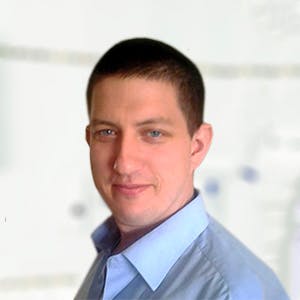 3320
Recommendations
It is possible that she miscarried; if there is foul smelling urine with blood it may indicate that there is an infection present which may be originating from the urinary tract, dogs are pregnant for 58 to 67 days, with 63 days being the average gestation time; there is a chance that the puppies are fine and the infection is restricted to the urinary tract or the infection is in the uterus and is leaking out during urination. Your Veterinarian would be able to examine her in the morning and give you a diagnosis and an indication to the viability of the pups. Regards Dr Callum Turner DVM
Add a comment to dixie 's experience
Was this experience helpful?
Rosie
3 Years
2 found helpful
My dog has had two healthy litters of puppies, my male dog I think got her again in the past few weeks, today she won't eat or drink water she has excessive bleeding dry nose what do I do?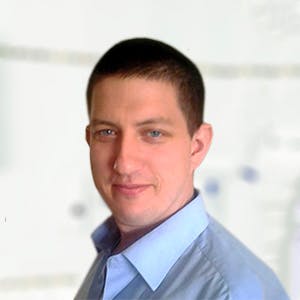 3320
Recommendations
Vaginal bleeding may be caused by a few different causes including miscarriage (abortion). Miscarriage may be caused by hormone imbalance, trauma, infection or poisoning; antibiotics and fluids may be required if miscarriage was the cause. Vaginal bleeding, especially if there is a brown discharge, could indicate pyometra (severe uterine infection) which can occur after being on heat; this is a medical emergency and the treatment of choice is ovariohysterectomy. Other causes of vaginal bleeding are trauma, tumours, low platelet count, poisoning or urinary tract conditions. A physical examination by your Veterinarian (along with blood tests) will determine the cause. Regards Dr Callum Turner DVM
My Chihuahua lost her puppies a week ago and now all she does whining and things her toys are the babies. What do I do
i tried to let my pregnant dog out from her crate for few minutes but shes so hyper that i decided to out her back insde the crate but she run and when i told her to go inside the crate she slip her hindleg out on the side(as if she did a split but one leg only)before going inside the crate, she just mated a week ago but enlarging of her nipples are already visible.. will she get miscarriage?
My dog has black dark discharge coming from her anal. She had a miscarriage. Is she infected or what?
hi! i'm rachel from philippines, our dog has miscarriage also and her situation is weak and always lying on the floor, may I ask if she will be dead too? will she be recover soon?
Dog is 31 days pregnant and she is a 7yr old toy poodle has been bleeding only drinking water and has messed on her self can't afford vet plz help
My dog Shitzu zhu, tied this monday and Wednesday,but today she started having some blood in her urine, but not too much blood it was actually pink to reddish color it was her First pregnancy, I'm worried if this is normal or miscarriage?
Hi I am asking if the dog had miscarriage and she out of one of her baby and the rest still inside her belly did all puppies will pop up please help I am just worried because it is her first pregnancy hopefully you can tell what should I do to save up the rest of her baby
Add a comment to Rosie's experience
Was this experience helpful?
Peanut
Chihuahua
1 Year
0 found helpful
What do you do if your dog had a miscarriage ?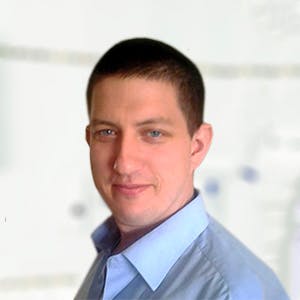 3320
Recommendations
For general piece of mind, I would encourage you to visit your Veterinarian to ensure that the miscarriage wasn't due to a condition that will affect Peanut and to ensure that all material has been expelled from the uterus. The reasons behind a miscarriage may be due to infection, low hormone levels, defects in the foetuses, nutritional deficiencies or trauma to name a few.
The important thing at the moment is to ensure that if she miscarried, that all pups and placental membranes have been expelled and that she is remaining hydrated; if you believe that she has retained a foetus or the placenta visit your Veterinarian. If her mucus membranes become pale (gums), she is not eating or you notice any other changes visit your Veterinarian immediately. Regards Dr Callum Turner DVM
What do I do my dog delivered on stillborn pup. Delivered amother pup about 30 mins later that she ate about 3 hours later, she still looks pregnant but hasn't delivered no more pups it also looks like she's having contraction some times
I have a Chihuahua 6yrs old ,she started link a green stuff . She in good mound she eat ok .I got of a vet but cannt get her there iam get her in to her vet mon . well she be ok til then.
Add a comment to Peanut 's experience
Was this experience helpful?
Panky
Labrador Retriever
4 Years
0 found helpful
Has Symptoms
no puppies but water bag has exploded
She (our 1/4 lab, Panky) has been showing signs of pregnancy and her breasts has exhibited signs of milk production. Her belly has become rotund and this has been going on for almost 2 months, so we're sure she was pregnant. However, during her labor, her water bag (6 a.m.( came out (her whelping box and blanket were soaked) but no puppies came out. That happened yesterday, and until now it's almost over 24 hours and still no puppies. She has been sleeping and crying and asking comfort, and cries more when she sees us leaving for work or just cries when she hears our voice. She has not eaten nor drank, because she just flats out rejects food and just wants to sleep.

We can't afford a vet, so we're wondering what we can do to ensure her safety. Our biggest fear is that maybe there are stillborn pups inside and she might need some scraping. How do we know there are pups inside?

Thanks very much, and God bless you!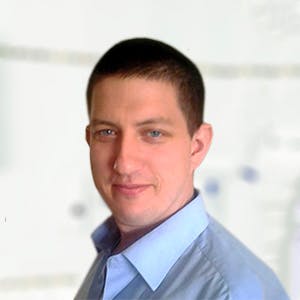 3320
Recommendations
False pregnancies are usually short lived and there is never the level of discharge (water breaking) like you have described. It may be that Panky has some pups inside, but in a dog as large as a Labrador Retriever it would be difficult to safely palpate her abdomen without proper training. This is a situation where regardless of cost you need to take Panky to see her Veterinarian as a stuck pup can cause serious complication leading to Panky's death; I cannot suggest anything that you are able to do at home. Regards Dr Callum Turner DVM
can activities like running or jumping can cause miscarriage in dogs? my dog is very playful and she is pregnant right now.. thats why we are so worried
Thank you very much! We've recently contacted her sister's owner who also took care of their mother before and he said both the mother and the sister had the same case exact case before. . . strange. Could be because they scale the walls and jump everyday even if scolded not to? They're very jumpy.

Thank you very much for your free advices! God blesses you all!
Add a comment to Panky's experience
Was this experience helpful?
Eve
Shih Tzu
3 Years
0 found helpful
I am really worried because upon reading the effects of a miscarriage, my dog can feel depressed. We thought she was going to give birth to 3 healthy puppies, but all three were dead. Is it okay if I buy a puppy to replace her child? I really don't want her to be traumatized. My mother said she wouldn't stud Eve again. Do you recommend adopting a new puppy?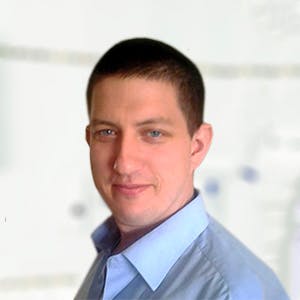 3320
Recommendations
I wouldn't advise buying a puppy as she may not accept the puppy and the depression is generally short lived; she will be depressed for a few weeks but she will forget once her hormones rebalance. Regards Dr Callum Turner DVM
My disney got miscarried 4days ago. She lost her appetite, that's my problem right now. She don't eat anything only water always.
Hi, I have a bitch that miscarried yesterday, is there anything I can do before going to a vet cos of the distance.
Add a comment to Eve's experience
Was this experience helpful?
Bella
Golden Retriever
6 Years
0 found helpful
Hi my Bella is 6yrs old but has miscarried at 19 days brought her 2 d vet nd vet said dey can stil see something in her uterus but can't tell what as she's too early,she also has an infection so they are treating her with antibiotics, my question is cud she still keep what's in her uterus and go on to have pups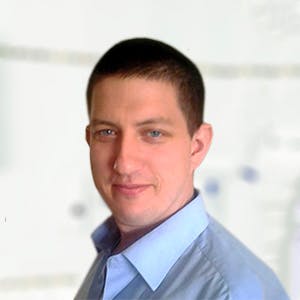 3320
Recommendations
If Bella still has a pup, the likelihood of it surviving isn't favourable given the infection but it is possible (just unlikely). If you are not wanting to breed and this was an accident, I would suggest to have Bella spayed to prevent further pregnancies, uterine infections (pyometra) and mammary tumours. I would concentrate on treating Bella and not be concerned about whether she is carrying or not. Regards Dr Callum Turner DVM
Add a comment to Bella's experience
Was this experience helpful?
Onyx
Newfoundland
3 Years
0 found helpful
I can't tell weather she has miscarried or not my mother said that her belly dosent look the same as yesterday. Yet her dog was going to have six puppies and it ended up one.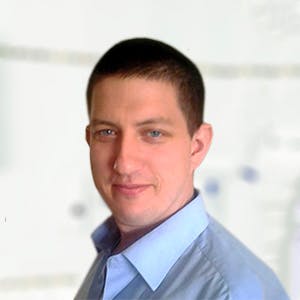 3320
Recommendations
Dogs may miscarry for numerous reasons and in early stages of pregnancy foetuses can be resorbed without notice. It is possible that there are still pups inside, slight palpation may be able to detect foetuses; but I would recommend to visit your Veterinarian for an examination. Regards Dr Callum Turner DVM
Add a comment to Onyx's experience
Was this experience helpful?
Mama
Bulldog
3 Years
0 found helpful
Has Symptoms
painting drinking lots of water
I have a pocket bully and she went into labor it's been a little over 24 hours. She's eating and drinking normally. We've been checking her temperature and it just went up instead of going down. She's whining a lot and every time we take her temperature she poops . She's been really tired and the bottom two nipples are really swollen and we have been putting a warm wrap on the area and it comforts her a little . I'm not able to take her to the vet due to my financial situation . I just need to know if she is having a miscarriage! Thank you!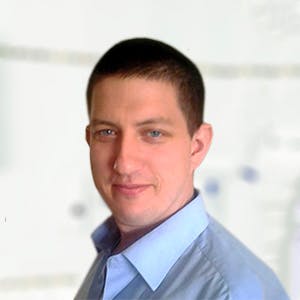 3320
Recommendations
How long has Mama been pregnant? Gestation in dogs is around 56 – 70 days with 63 days being the average (the wide margin is because most people aren't fully aware of the exact mating date); if she started to whelp after 56 days then she is probably in labour and the failure of delivery may be due to dystocia (mal positioning of a puppy) or a large puppy. If it has been less than 56 days then she may be having a miscarriage; if she has puppies still inside her they would need to be removed as they would start to turn necrotic and will give Mama an infection that would require surgical removal of the uterus. Sometimes one pup can miscarry and the others continue to term but this is rarely successful; Mama's health is the most important thing, regardless of cost she probably requires a visit to her Veterinarian as without medical or surgical intervention the risk of complications are high. Regards Dr Callum Turner DVM
Add a comment to Mama's experience
Was this experience helpful?
zoey
maltipom
1 Year
0 found helpful
My zoey was in heat at the begaing of the month of October and I tried my best to keep her away from our outside farm dog but I believe she had gotten pregnant anyways I didn't no she was pregnant but one day my husband had woken up and found some blood on the floor not a lot and then a couple days ago I found what I believe to be a puppy but I think she miscarried it then ate it and then threw it up is that normal for her to do that and also could she possibly still be pregnant with more?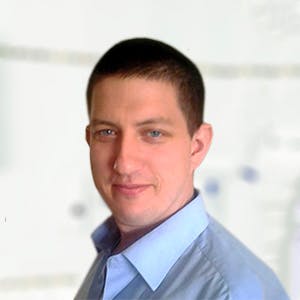 3320
Recommendations
It is possible for a dog to loose a puppy and carry others to term, but usually the whole litter would be lost before the expected whelping date. If you suspect that Zoey is pregnant and has lost a pup, it may be best to get her checked over by her Veterinarian as there are numerous reasons why a dog miscarries and some may affect Zoey's health too. If you are not planning on breeding Zoey, I would recommend spaying her as intact females run the risk of getting pregnant, phantom pregnancy, pyometra (severe uterus infection which is life threatening) and uterine or mammary tumours. Regards Dr Callum Turner DVM
Me and my husband where talking about getting her spade and I thank you for your advice I will get her checked.
Add a comment to zoey's experience
Was this experience helpful?
April
2 Years
0 found helpful
I have a collie she's 2 years old she was mated by my mums collie 4 days in a row the last being 3 weeks ago Friday.

She has small dark drown/red cloths is she having a miscarriage?
She isn't depressed I had to assist symptoms and none of the above were available to enter
Can she lose just some of her pups?
Can I do anything to stop this?
She's eating fine and drinking as normal.
Her bowls are moving as normal and she is urinating as normal.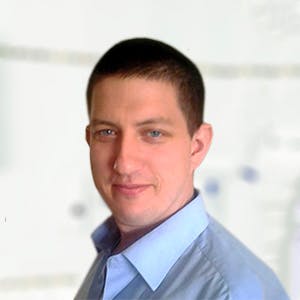 3320
Recommendations
There are a few reasons why a dog may miscarry; these include bacterial infections, parasitic infections, fungal infections, nutritional deficiencies, growth defects, hormonal imbalance, trauma or poisoning. As in humans, dogs (or any other species) can loose their pups during any part of their pregnancy with the early period being the most at risk. The course of treatment would be dependent on the primary cause, your Veterinarian would be able to give April a physical examination and suggest treatment options. Regards Dr Callum Turner DVM
Add a comment to April's experience
Was this experience helpful?
pretty
1 Year
0 found helpful
A dead puppy is stuck inside the mothers tummy and its so soft that I cant pull it out. The mother is having a fever now and she's starting to feel weak. I already gave her water but I had to make her drink by force because she's so dehydrated already. Aside from going to vet now should I do? Like, first aid or some sort.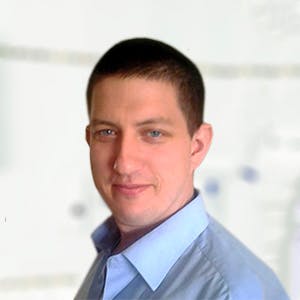 3320
Recommendations
Firstly, if you can go to a Veterinarian, please go to a Veterinarian immediately as this is a medical emergency and will have a very low chance of success if not treated promptly as I wrote previously. In cases of delayed delivery and retained stillborn pups it is always advisable to visit your Veterinarian as soon as possible to prevent the complications of uterine infection (dead foetus will start to decay in the uterus), dehydration and fever developing; also medical therapy like injections of Oxytocin and Calcium are more effective earlier rather than later (if at all). If you are unable to visit a Veterinarian due to any reason like location or other accessibility issues, there is a course of action to try: ensure that the mass you are feeling in the abdomen is a pup (not an anatomical structure in the abdomen mistaken for a pup – happens frequently), once you are sure that it is a pup try to manually manipulate the pup towards the vagina (birthing canal), slow gentle pressure can move a dead pup in the right direction (this is much easier in smaller breeds than larger breeds); this method comes with a high level of risk of rupturing the uterus if the uterus wall has become weak due to infection which would lead to peritonitis and death. Even if you are successful in removing the retained pup, you would need to find some antibiotic suppository to insert in to the vagina as well as some systemic antibiotics. If there is no Veterinarian near you to practically visit, see if a Medical practitioner can help you as far as procuring antibiotics and possibly giving fluids under the skin (to ease dehydration), I am not sure about the laws in your location regarding the treatment of animals, but make sure that you are not breaking any. After all this, if an infection has taken hold in the uterus and is unable to be effectively treated by antibiotics, it may need to be surgically removed. Regards Dr Callum Turner DVM
My dog is an American Bully and it is her 66th day today but still hasn't gave birth. The veterinary said that I should bring it to them if until the 67th she do not give birth. Any suggestions? Thank you.
Add a comment to pretty's experience
Was this experience helpful?