What is Muscle Tear?
The action of tearing a muscle is very painful for your dog. Muscles are very susceptible to injury during an eccentric contraction, which is when the normal workings of a muscle shortening are interrupted and strained. An iliopsoas muscle tear usually occurs at the weakest point of the muscle-tendon, and lameness or gait abnormality can be the first sign of injury you will see in your dog.
A muscle tear occurs by virtue of a stretch-induced injury. Acute muscular tears most often occur as a result of high energy activity, such as during agility movements, times of roughhousing with other dogs, or when chasing after a ball. The iliopsoas muscle, which consists of the fusion of the iliacus and psoas muscles, is a common location for a muscle tear, yet is infrequently diagnosed.
Book First Walk Free!
Symptoms of Muscle Tear in Dogs
Many dog owners do not recognize the extent of trauma that an injury to the muscle can produce. If you notice the signs below in your pet, schedule a visit with the veterinarian right away:
Varying degrees of lameness (iliopsoas muscle tear presents with lameness in the hind legs)
Pain in legs
Pain in lower back
Swelling
Muscle fatigue
Tendency to avoid weight bearing on one side or the other
Types of Muscle Tear in Dogs
In veterinary medicine, muscle injuries are classified three ways:
Stage I: This is a mild injury with inflammation and bruising, but the muscle is intact.
Stage II: A more moderate trauma to the muscle, with inflammation and some tearing of fibrous tissue.
Stage III: Classified as a severe tear, there is extensive disruption to the fibrous tissue and hematoma formation takes place.
Causes of Muscle Tear in Dogs
It has been recorded that sporting and working dogs are at an increased risk for acute tissue injury. There can be several reasons for muscle tear in dogs as listed below:
An underlying neurological condition that causes your dog to continually tighten his groin muscles in an effort to protect himself from pain
A concurrent orthopedic problem such as hip dysplasia
Recent surgery for an injury like cranial cruciate ligament rupture
Repetitive training without a variation in movement
Constant eccentric contraction (muscle movement during stretch)
Lack of warm up before exercising
Excessive force on the iliopsoas muscle
Intensive agility training
Traumatic occurrence such as slipping into a splayed leg position
Diagnosis of Muscle Tear in Dogs
It must be noted that dogs who have experienced muscle injury do not get the required care for recovery as a result of lack of knowledge of the owner. Often, rest and a break in activity are the course of action when in reality, a full examination by a veterinarian is essential for adequate treatment.
The veterinarian will ask for history on your pet's range of movement of late, and will find it helpful to get your opinion on how your dog is functioning in his day to day life. The veterinarian will then look for pain and spasm upon palpitation or stretching of the limb. She will also check for neurological dysfunction.
A radiograph may show a concurrent orthopedic condition, which can lead to a compensation injury like the muscle tear. Other facets of the injury will not be visible on the x-ray unless the injury is in the chronic stage, whereby mineralization of the tendon may be evident. Use of MRI and CT scan may show an iliopsoas tear.
An ultrasound is the most common tool for diagnosis because it can clearly show lesions on the muscle or tendon, and give a view of swelling and hemorrhaging. It is also an inexpensive, noninvasive means of diagnosis.Repeat imaging, to check on the recovery process, can easily be done during follow-up visits.
Treatment of Muscle Tear in Dogs
Conservative treatment is the favored course of action in the case of an iliopsoas muscle tear. Ultimately, the extent of the injury will determine how extensive the treatment must be. Skeletal muscle relaxants will be prescribed, and therapies such as cryotherapy (localized low temperature or ice), or massage therapy will be administered.
Acupuncture may be used to control pain and promote healing. Laser treatment is often included because it increases circulation and promotes the removal of waste products. Passive range of motion and strengthening exercises may be used as part of the healing process. Nonsteroidal anti-inflammatory drugs may be given though they are not used in chronic cases of muscle tear as this can inhibit the inflammatory process that is part of the normal healing action.
Surgical treatment is required for those dogs who do not respond to the conservative approach. Surgical intervention is also considered for pets who have a recurring instance of muscle tear. It should be noted that dogs can normally function, even when the muscle or tendon is unattached in an iliopsoas tear. Because of this finding, surgery will be the option when there is irreversible damage to the muscle or tendon.
Recovery of Muscle Tear in Dogs
Be prepared for a minimum recovery time frame of four to six weeks. The road to recovery for your pet must be a slow one. The prognosis is good, though sporting or working dogs may not recover to the level of ability present before the injury.
There will be many variables in determining the damage, including the type, extent, severity, and location of the damage caused by the injury, follow up ultrasound heat treatments may be recommended by the veterinarian. The focus of the recovery, once the pain is under control, and your pet has regained comfortable mobility, will be to strengthen the gluteals and hamstrings.
You will be instructed on how to perform ten minutes of massage a day. Stretching your dog's limbs will be part of the recovery and management, but great care must be taken to not re-injure your pet. As your pet improves, you may be instructed to bring him to the clinic for underwater treadmill sessions. Your dog will also require hill work (slow walking up and down a hill).
Your dog will not be allowed to swim (because of the position of the body while in the water), jump, run on slippery floors, or be off leash during outdoor activity.
Muscle Tear Questions and Advice from Veterinary Professionals
Maui
Labrador Retriever
2 Years
2 found helpful
My dog Maui has been extremely sensitive to touch by her bottom/hip area and cries in pain when getting up or jumping. What can I do?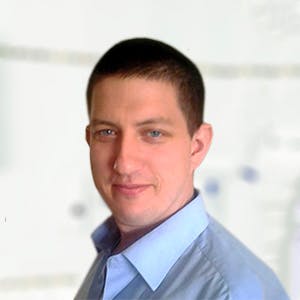 1811
Recommendations
There are a few causes of pain to the hip area which include trauma, hip dysplasia, dislocation and ligament damage. A visit to your Veterinarian which may include x-rays which will help determine musculoskeletal damage. Until you visit your Veterinarian, put Maui on strict movement restriction to prevent further aggravation to the hip. Regards Dr Callum Turner DVM
Hi All

I am having one female lab puppy. She was recovered from distemper but now she is not able to walk. As her left side leg is became shorter and the right leg is straight ( not able to bend right leg).
She put lots of effort to walk 2 to 3 stpes and gets tired. I want if you could suggest me any medicine for her legs. Your help can make her to walk again.....
My alaskan malamute Jazmyne has been lame on her front right leg for about 2 months now. She's eating, drinking and peeing and pooing normally. I don't know what the problem is?
Add a comment to Maui 's experience
Was this experience helpful?
Coco
Shih Tzu
5 Years
0 found helpful
I was in the kitchen and heard my dog whining and when i went to check on him his back leg (right) wasn't touching the floor and he was limping. He most likely got injured when he jumped to the floor from the bed. For the past days I've been applying ice and giving light massages on the injured leg. I tried to identify where the pain was, and found that it only hurts him when i bend his leg a certain way, other than that it doesn't hurt him otherwise. I just want to know what this could be a sign of? I want to take him to a vet but i don't have insurance for him and money is kind of tight, so im trying to see if he heals from home treatment in the meantime.

FYI- He limps whenever he walks but from time to time he tries to put pressure on the injured leg.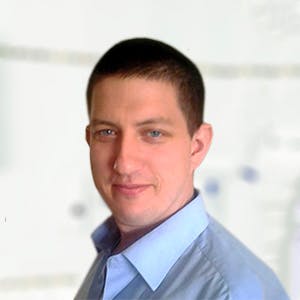 1811
Recommendations
There are a few different structures that may be affected resulting in Coco's lameness; fractures of bones, injury to muscle, nerve damage, subluxation of the spine and ligament damage may all cause the signs which you are describing. Although I understand that money is tight, a diagnosis by your Veterinarian will indicate exactly the cause of the lameness and they may be able to give you more in depth advice regarding supportive treatment beyond rest and keeping him comfortable. Otherwise, strict cage rest (or just restrict movement and excitement) until you are able to address his injury (if it is a long-term injury). Regards Dr Callum Turner DVM
My dog has been limping for a few months now , she pulled her groin by running in the backyard and having holes from her and my other digging she fell into one and pulled her groin . Brought her to the vet and vet said before rest and only outside when needed . Did that but she's still limping and not putting much pressure on it :( would a vet chiropractor help?
My dog Bruno has pulled a ligament in his rear leg and is limping, the vet has diagnosed he has a torn
ligament and has prescribed him metacam. What other treatment can I give him over the 4-6weeks it will take to heal
My dog fell out of the back of are truck. And now can't use his front lag. He is dragging it may be some nerve damage. We are praying he will be able to use his leg again . What can we do to help him . I don't want them to amputate his leg.
Add a comment to Coco's experience
Was this experience helpful?
Lucy
Beagle
5
0 found helpful
My dog is scheduled for an iliopsoas release surgery in 2 days. She has had 5 flare ups due to this muscle in the last year. Do you know of any complications from this surgery? She has gone to physical therapy (laser, treadmill, exercises, acupunture, and chiropractor) for the last 9 months and still has regular flare ups.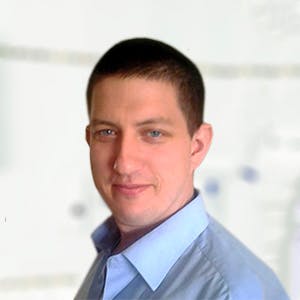 1811
Recommendations
Generally surgery is the last resort in treatment after all other therapeutic methods have been tried without success (medication, massage, acupuncture etc…); after surgery the prognosis is favourable in most dogs, in highly active dogs there may be a slight decrease in activity but isn't anything to be concerned about. There surgery is quite simple, detaching the tendon from the femur with little to go wrong. Regards Dr Callum Turner DVM
My Dog, Max is Twitching his legs. Mostly the Right leg. And having rashes on his Underside. He can't stand up easily. His right leg twitches every 1 second. What should I do?
Add a comment to Lucy's experience
Was this experience helpful?
Kali
Boxer
4 Years
0 found helpful
Kali loves to run, jump and play. We noticed she has a limpin her right leg on occasion. If we rest her for a week, she is back to normal but will begin limping again after a couple days of playing.

The odd thing is she shows no signs of pain and no whining when being examined. Also, if we let her, she will run full speed when playing fetch but will limp when she is done. There is no cracking or popping and range of movement is not an issue.

Is this just a minor sprain and we need to keep her activity to a minimum for a few weeks?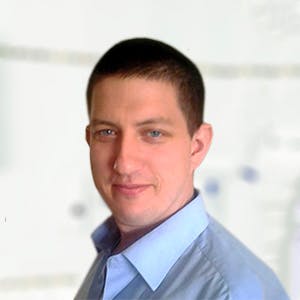 1811
Recommendations
There are a few reasons why Kali is having trouble with her leg; there may be issues with her joints including laxity due to loose ligaments or osteochondritis dissecans where bone flaps can form in joints (especially after exercise but would usually be more persistent pain), muscle damage is possible but would usually be evident during exercise not after or nerve inflammation causing pain or discomfort. An x-ray of Kali's leg (and spine) after an event may show misalignment of joints, bone flaps (or mice – broken off pieces in joints) or other pathologies; sprains would usually be a one off event, not a consistent event. Regards Dr Callum Turner DVM
My boxer Ziva was running down the stairs and kind of fell off the bottom step. The first few days she wouldn't walk on it so we checked her and she showed no signs of it hurting when we were checking her. Then on the third day she was playing again. On the fourth day she was not walking on it again but it still doesn't hurt her to touch her hip or leg. What could be wrong?
Hi Kali's Owner,
Our dog, Lucy, is exhibiting symptoms that sound very similar to Kali. She loves to run and play, but has been limping every once in a while after vigorous exercise. Did you ever take Kali to the vet, and were they able to give you an explanation? We are trying to decide a course of action. Thanks!
Add a comment to Kali's experience
Was this experience helpful?
Ace
Miniature Pinscher
8 Years
0 found helpful
I have an 8 y/o Min Pin. A couple of days ago he was laying down and randomly started yelping as if he was in excruciating pain. I ran upstairs to see him limping and holding his front left leg up. I don't know what happened all I could think is that it's broken. I tried to calm him and comfort him. But shortly he stopped and was limping a little. But as the night went on he seemed to be fine. But then later her began yelping as if he were in excruciating pain again. Again it only lasted a short period of time. But I had already decided to take him to the vet. They couldn't see us until 4pm the next day. At least once the following day (before our vet visit) He began yelping again in excruciating pain. Again it only lasted a few minutes. We go to the vet they examine him and take X-rays... NOTHING!? The vet said it could be arthritis. They gave us pain meds and sent us home. Once home I gave him the first dose of meds. After some hours he was lying in his bed and again began yelping in excruciating pain!! Again it lasted a few seconds... maybe 30. The one thing I have noticed is that he is always lying down when he seems to experience this pain. Also, I think a noise or something may have startled him making him jump awake and then the excruciating pain occurs. What can this possibly be? Is this a sign of arthritis?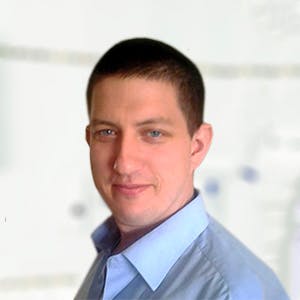 1811
Recommendations
There are many causes of front leg injury or pain including trauma, arthritis, nerve disorders among others; without examining Ace I cannot really give you any additional insight, but I would recommend having his Veterinarian examine him whilst he is laid down to see if the pain response may be imitated to try and isolate a joint or particular movement which is causing the pain. Other than that, I cannot think of anything else to recommend at this point, rest is usually best but it is at rest when the pain starts. Regards Dr Callum Turner DVM
My dog is doing the exact same thing. When getting up from a laying position she yelps as if in excruciating pain and a couple of times continued to cry out in pain as she walked. She has been to the vet, and as you experienced x-rays showed nothing. Blood tests indicated borderline pancreatitis...did your vet run that blood test? Shes been on pain meds and muscle relaxers for 7 days and just finished up her meds, however she still yelps. It seems to be when she has been in a laying position for a long time (ie at night) calling the vet again today to see what else I can do. It breaks my heart to see her in pain. She's a rottie and loves to run so very well could be muscle related. I hope your Ace gets better soon. If my vet figures out what is wto g with Bella, I'll share!
Add a comment to Ace's experience
Was this experience helpful?
Jozie
Yorkshire Terrier
3 Years
0 found helpful
My dog was playing around the other night and fell off of the couch. Immediately, she got up from the floor and walked about 2 feet, whimpered for approximately 3 seconds and was fine the remainder of the night.
Yesterday, she didn't seem to have any issues until evening time when she began lifting her back (left) leg again and putting little pressure on it. Now today, I have had her in her cage (with food and water) for a couple hours and I have been observing her. In that time she hs gotten up and put pressure on it several times and has not whimpered. I don't want her doing a lot of moving around in case her condition becomes worse.
I did an initial assessment of her left leg (comparing it to the right) and the bone structure seems intact. It's difficult to notate any muscular damage of course but there appears to be no noticeable swelling/bruising.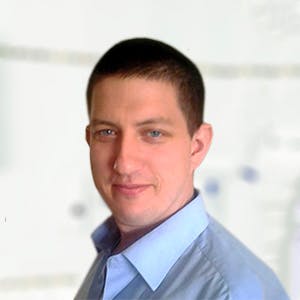 1811
Recommendations
Falling off the sofa or the bed is a common problem with dogs (especially the smaller breeds), it seems like Jozie maybe lucky in that there is nothing broken or swollen but maybe still in pain or discomfort; I would keep her rested (in the cage) and let her out on the lead to do her business before putting her back in the cage (she can be with you on the sofa if she wont move and cause further damage). If she seems in pain, visit your Veterinarian for some pain medication otherwise give her three or four days to see if there is some improvement in putting her paw down; if you see no improvement visit your Veterinarian for flexion tests and x-rays. Regards Dr Callum Turner DVM
Add a comment to Jozie's experience
Was this experience helpful?
Savage
Pittbull mix
4 Years
1 found helpful
My dog savage about a month and a half ago, started acting different, if he ran he would cry. No longer gets on the bed, plus his tail doesn't wag anymore. His hips feel really stiff, and the base of his tail looks bigger then the rest. I took him to the vet and they did x rays on his tail which showed his two top bones are pushed together. They prescribed him rimadyn and said to give him 2 a day for 7 to 10 days. Well days are going by and he doesn't seem to be in as much pain as he was but still no wag and still as stiff as it was. Please if any advice you can give Will mean the most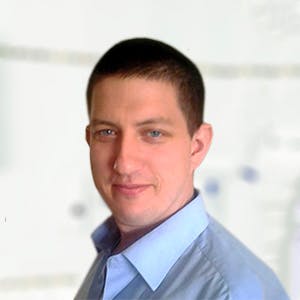 1811
Recommendations
The problem with vertebral issues is that at times treatment with non-steroidal anti-inflammatory drugs (Rimadyl) is that they help with the pain, relieve inflammation but may not treat the specific cause of the discomfort. Having two vertebrae impacted may require surgery, the impaction may cause pain during any movement of the limbs, lower back or tail; this is something that you would need to speak with your Veterinarian about as I haven't examined Savage. Regards Dr Callum Turner DVM
Add a comment to Savage's experience
Was this experience helpful?
Biz
Mixed
10 Years
0 found helpful
My smaller dog (23lbs) has been on Prednisone for 9 months because she has very stubborn ITP. She weighed 15lbs before the Prednisone started. She is on a strict diet, but it's been a losing battle. She seems to have a hard time with the extra weight. Standing and walking for long periods of time are hard for her. Her legs get shaky. Today, she slipped on a tile floor. Her hind legs did the splits and she just layed there until I picked her up. She's limping and sometimes she holds her leg up, but sometimes she walks like normal. She didn't act like it was painful when I felt both of her legs and hips for noticable changes. What could this be? Is it something I need to take her to the ER vet for or can I wait?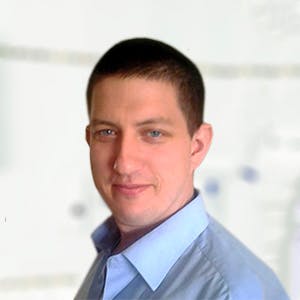 1811
Recommendations
It can be distressing when your loved one falls and seems to be injured but the cause of the limping maybe due to aggravating a pre-existing condition, sprains, ligament damage and fractures (with fractures you would see considerably more pain). For now ensure that Biz has strict cage rest and only goes out assisted to do her business. I would recommend visiting your Veterinarian on Monday for some flexion tests and possibly an x-ray or two just to rule out any lasting damage. Regards Dr Callum Turner DVM
Add a comment to Biz's experience
Was this experience helpful?
baby
Staffordshire Terrier
14 Years
0 found helpful
Has Symptoms
leg swing outward forward instead of forward under
baby slipped on ice while urinating, noticed use of rear right leg changed over time. Resting on knuckles and not correcting herself , rear end dropping while standing awhile. took her to Vet ,got rimadyl 2 week supply. She started to get better . Correcting herself on her foot placement,now she seems to be going downhill. Not sure if she needs to walk, or just rest. Would icing ,heat and massages help? No atrophy present.. Could I administer asprin along with the rimadyl?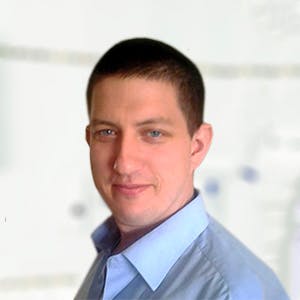 1811
Recommendations
Rimadyl and aspirin shouldn't be given together, it should be one or the other and I would opt for the Rimadyl as it has less side effects too. It would be best to rest her and restrict movement to help with the healing process. If you are noticing a worsening of symptoms it would be best to have another examination by your Veterinarian to reevaluate the injury especially given she is an older dog. Regards Dr Callum Turner DVM
Add a comment to baby's experience
Was this experience helpful?
Prince
Labrador Retriever
9 Months
0 found helpful
Hello,
I have got a 9 months old Labrador. He's been limping with his left foreleg for the last 4 months. We got the X-ray done & took the opinion of couple of doctors. However according to all of them there are no skeletal problems but there could be possible muscular sprain. He was prescribed pain killer & muscle relaxant too but unfortunately there is no improvement even after giving him rest.
Please advise me for the diagnosis & treatment.
Regards.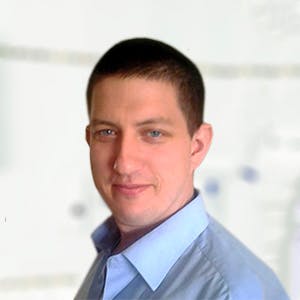 1811
Recommendations
There are many causes of locomotory problems in animals (as with people) including skeletal anomalies, muscular problems and neurological problems. It is not possible for me to give a diagnosis without examining Prince, but injury to the brachial plexus can cause a dog to limp and have problems; also vertebral problems can cause limping in the leg when there is a trapped nerve. Regards Dr Callum Turner DVM
Add a comment to Prince's experience
Was this experience helpful?
Blue
German Shepherd
2 Years
0 found helpful
My dog blue has been experiencing pain whenever she pulls herself up onto a char or other high plains however she doesn't show any other symptoms she doesn't seem lethargic there's no swelling and no limping whatsoever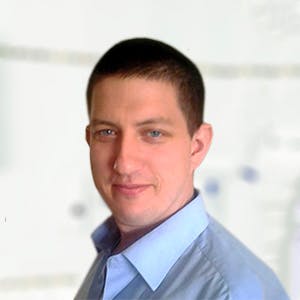 1811
Recommendations
Since Blue is a German Shepherd, it would be best to have an x-ray done of Blue's spine and hips to look out for issues which German Shepherds are predisposed to; the positioning of trying to get up onto a chair and other places may place stress on the spine in certain positions causing pain. Your Veterinarian may also give some advice for some medication to help Blue be more mobile. Regards Dr Callum Turner DVM
Thank you very much but it only seem to bother her when she uses here right leg I am very sorry for not including that
Add a comment to Blue's experience
Was this experience helpful?
Gemma
Dogue de Bordeaux
1 Year
0 found helpful
Gemma and my 16yr old brother were playing a few days ago, running back and forth rough housing. She was excited and ran through our kitchen which is hard wood. As she slowed down she slid into the bedroom doorframe. She started to cry and whimper and limped on her left hind leg for a few mins. She then started to walk on it normally and even returned to light playing as I did not allow them to rough house anymore but I have noticed since then (that was 3-4 days ago) that she has started crying when she gets up or when she moves certain ways while laying down. Also she cries out when you pat or scratch her hind but not when u press down or "massage" the area and not every time. She has the same appetite and up until this evening she has continued to play and want to jump around only every once in awhile crying out. But this evening she has now started to become uninterested in play and avoiding the hardwood floor. Had to coax her across the floor to the bedroom and she immediately went to her bed and layed down. Very concerned it may be an orthopedic issue. Still no limping tho even after she does get up which takes her awhile.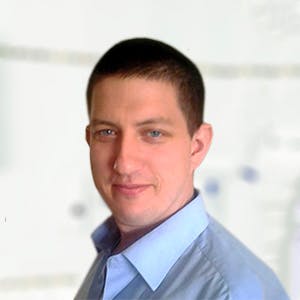 1811
Recommendations
Injuries can occur whilst roughhousing; ligament damage, muscle injury, fractures and dislocation may all occur. Since I cannot examine Gemma for obvious reasons, this is something that you would need to discuss with your Veterinarian for flexion tests and an x-ray. Many injuries resolve with cage rest and good nursing care, others require surgery to correct any damage caused. You could try restricting her movements for a few days with cage rest to see if there is an improvement before visiting your Veterinarian, but I would visit earlier rather than later. Regards Dr Callum Turner DVM
Add a comment to Gemma's experience
Was this experience helpful?
Petunia
Pug
5 Years
0 found helpful
My pug has what seems to be an inflamed back leg muscle. She mostly walks fine on it, but can't go up the stairs. It seems like when she is active, it is not painful for her, but if she lays around for too long, it becomes very stiff and takes a while before she can walk fully on it. We have an appointment on Friday, but I'm freaking out.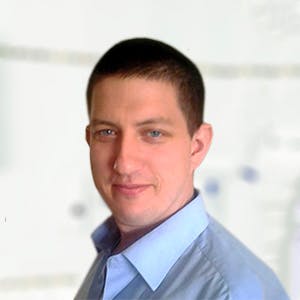 1811
Recommendations
There are various causes for leg pain which may be due to joints, muscle, bone, nerves etc… Many times rest is best, but sometimes sitting or laying for too long makes it difficult to start moving again (I feel it myself). Your Veterinarian will examine Petunia's hind limbs and will compare them with each other to look for differences in muscle mass, length and position. Without examining her legs, I cannot really give you any further advice. Regards Dr Callum Turner DVM
Add a comment to Petunia 's experience
Was this experience helpful?
Max
Labradoodle
2 Years
0 found helpful
My dog is twitching His legs, mostly the Right one, Every 1-2 seconds. He has rashes on his underside, he can't stand properly, he falls if the ground is slippery, but he's still very playfull.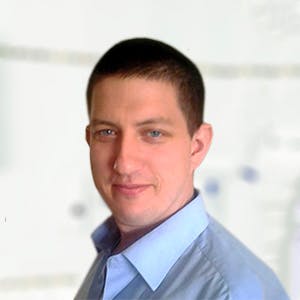 1811
Recommendations
There are a few possible causes, but I would be worried about possible poisoning, trauma, infection or internal disease; given the symptoms you should take Max for a physical examination at his Veterinarian to determine the underlying cause. Until then, keep him on a carpeted (or concrete) surface so if he moves he doesn't slip. Regards Dr Callum Turner DVM
Add a comment to Max's experience
Was this experience helpful?
Suri
german shepard
3 Years
0 found helpful
Has Symptoms
Slight whimpering when weight is added to injured
I think this is in the category of my dog. Huhe german shepard lady about 3 yrs old and 120lbs add hard wood floors and late last night she starts following us around the house and we noticed she was limping. Barely using her front leg. She is still acfing normal other then little whimpering if she outs full pressure in a walk on that leg but she still wants to walk around and limp. If she is standing today she keeps all fours on the floor its only when walking that she wont shift weight to that leg. Haven't felt swelling. We lay her down and slighlty pull and bent the leg and she's fine no yelping. No thorns in the paws. Claws are fine. Any advice??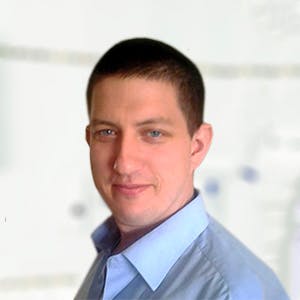 1811
Recommendations
There are various different parts of the leg which may be affected; it may be just something as simple as a sprain or it may be more serious. Restrict her movement for a few days and take her for short walks on the leash; if you don't see any improvement or you see pain, have your Veterinarian check her over. Regards Dr Callum Turner DVM
Add a comment to Suri's experience
Was this experience helpful?
Leo
Shih Tzu
7 Years
0 found helpful
Medication Used
Rimadyl, Docusate Sodium & Clavamox
My dog was running up the stairs and I heard him whine and was able to walk, but hours later he was shaking and sitting up unable to bend or lay down and walk. I took him to the vet and he has lameness, they prescribe me rimadyl and tramadol for a week. I know it's only been a couple of hours we'll a day, but he's unable to walk but when I took him to the vet office he walked. Since we've given him the medicine his whining has recided drastically, so that's an improvement.Also, he hasn't used the bathroom since Thursday morning 05/31/17. I was never told wants wrong with him; whether it's a sprain, muscle tear, or anything. I guess my question is how is he going to use the bathroom? How long will it take him to recover and walk?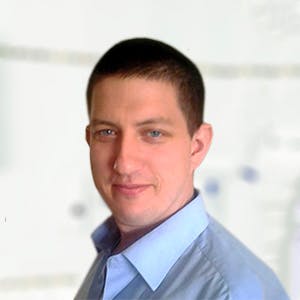 1811
Recommendations
Unfortunately the time for him to walk normally would be dependent on the type of injury and the muscle or joints affected (plus the severity etc…). Male dogs usually cock a leg to urinate which may cause him pain to put himself in a position to urinate; without examining Leo I cannot say the severity or how he will be able to urinate, possibly assisting him to his favourite spot to urinate may encourage him to try, otherwise you may need to revisit your Veterinarian to drain his bladder and to determine how he will urinate. Regards Dr Callum Turner DVM
Add a comment to Leo's experience
Was this experience helpful?
Bailey Rose
Petite Goldendoodle
3 Years
0 found helpful
My dog tweaked her back when jumping off a bed. Had two days of visual discomfort then acted normally. Took her to the and she had mussel twitching when touched on her lower back. No crying or whimpering. Gave me anti-inflammatory medication and said rest is best. So 4 days on meds and she acts normal and wants to play and jump. But she still twitches when I touch her back. Is that bad? What else can I do?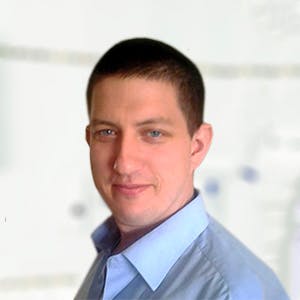 1811
Recommendations
At present it is best to keep restricting her movement and giving the anti inflammatories; many cases like this resolve themselves with rest, however some cases don't and would require an x-ray to see if there are any anomalies on her spine. Apart from bed rest and anti inflammatories, the next step would be an x-ray. Regards Dr Callum Turner DVM
Add a comment to Bailey Rose's experience
Was this experience helpful?
Miya
Pug
8 Weeks
0 found helpful
My 8 week old pug pup fell from sofa and sprained front left shoulder but now 2 days later her right paw Is giving way like She can't carry her weight due to not being able to walk on her left is this normal or something I should be worried about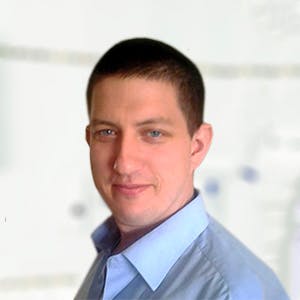 1811
Recommendations
Leg injury can be very serious in puppies and can cause limb deformities as they grow due to damage to growth plates. Sprains, fractures, dislocations and muscle damage are all possible; it would be best to visit your Veterinarian to take a look and to get some pain medication, until then try to restrict movement. Regards Dr Callum Turner DVM
Add a comment to Miya's experience
Was this experience helpful?
Axl
German Sheppard mix
6 Months
0 found helpful
Medication Used
gabapetin 300mg and propalin liquid
My puppy is currently under stress when dealing with his right hind leg. He had an accident and the veterinarian prescribed him Gabapentin and Dentapan and that has not worked. He has been on the medication for approximately one and a half weeks. I tried to see what the problem was but can't seem to find out. I rubbed his back, his legs and paw to see any problems amd nothing occured, he didnt yelp or anything but still keeps trying to stay off the leg. Please help.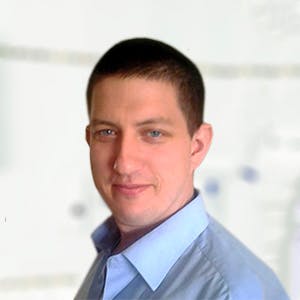 1811
Recommendations
Was an x-ray performed to see if there was any skeletal injury? Muscular injury can take time to heal; although you should notice an improvement over ten days or so. If there is no skeletal problems, treatment is purely supportive with pain medications and rest. If there has been no improvement, I would return to your Veterinarian for a more comprehensive examination. Regards Dr Callum Turner DVM
Add a comment to Axl's experience
Was this experience helpful?
jockey
Labrador
3 Years
0 found helpful
Has Symptoms
feeling pain when going downstairs
my dog is bit heavy and he was playing on the bed and his hind legs were tangled in bedsheet and then he jumped from the bed. we heard some noise we checked him and he was limping. next day he didn't walk too much and when i was taking him out for a walk and he was going down through stairs then he made a noise and sit on that stair . after two or three hour i ask him to roll then he also screamed. i have taken him to vet. he just gave him three injections(pain,antibiotic,multi vitamin) and now i am very much worried about him . also he is having proper diet three times a day after this incident. tell me the possible reasons and the solution to it.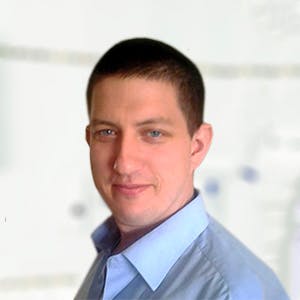 1811
Recommendations
There may be a few possible causes including: muscle damage, fracture, sprain or dislocation. The initial step would be to make sure Jockey gets plenty of rest and doesn't move much as rest is a great healer; if you are not seeing any improvement, an x-ray may be useful to see if there is a fracture or other skeletal anomaly. I cannot really say so much as I haven't examined Jockey. Regards Dr Callum Turner DVM
Add a comment to jockey's experience
Was this experience helpful?
Brixton
Australian Shepherd
6 Months
0 found helpful
Has Symptoms
Crying, hind leg flexed up, not walking on it
Our 6month old Aussie was playing with kids, jumping up high for ball and frisbee. He came down and laid still. But my husband. He cried so loudly. Went to vet that night and he gave him shot of pain med. Went today for x-rays. Nothing broke. Vet says pinched nerve, come back in 8 days. He hopped to go to bathroom but laid down again before getting outside. He peed on self. Has not ate or drank since last night. His hind leg is kind of flexed close to his stomach. Will my dog get dehydrated? Is this really a pinched nerve? Tendon, ligament or muscle injury is what I question but what test would they do. They sedated him for physical assessment and all they have is an x-ray for diagnostic.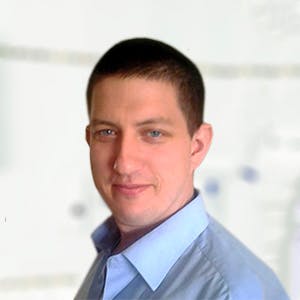 1811
Recommendations
When examining a case like this, the diagnosis is made using a physical examination (with checking reflexes) and x-rays; there isn't really another diagnostic test that would give you any more information. A blood test for creatine kinase or lactate dehydrogenase may give an indication of muscle injury but isn't specific for muscle injury and indicates general cell damage. Regards Dr Callum Turner DVM
Add a comment to Brixton's experience
Was this experience helpful?
Baby Girl
australian shepherd mix
9 Years
0 found helpful
Has Symptoms
Arthritic stiffness upon rising
Our dog has had arthritis for almost a year and a half now. She has led an active life with periods of agility training, she loves fetching any sort of ball or stick, and tug of war. She has had very stiff/clenched muscles, looking like the internal abdominal oblique, in front of her hips for some time now. Recently she has been taking our steps downstairs to stay cool, however these steps are rather steep. I came in to find her unable to come up the stairs one day and whimpering, not placing any weight on her right hind leg. She is 64-70 pounds and we worry about hip dysplasia as she is an Australian Shepherd/Blue Heeler mix. She was getting better for a while but is now unable to go up the small hill in our backyard and limps around the house as well.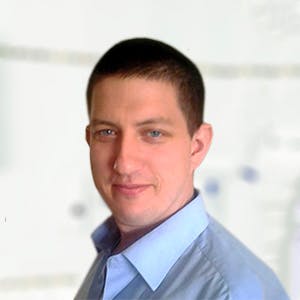 1811
Recommendations
It would be best to have Baby Girl checked over by her Veterinarian and possibly to have an x-ray done to see if there are any problems with the hips as well as with the spine (Australian Shepherds are prone to some spinal disorders). As dogs age, there are many musculoskeletal problems which may develop and having a good picture of them will allow appropriate management to help mobility and to make Baby Girl more comfortable. Regards Dr Callum Turner DVM
Add a comment to Baby Girl's experience
Was this experience helpful?
Austin
Pomeranian
8 Years
0 found helpful
Has Symptoms
Limping but weight bearing
Medication Used
Rimadyl, Robaxin, and Gabapentin
We noticed our dog slightly limping (but weight bearing) but no injury that we knew of. I checked his paws to see if anything could have been in his pads and palpated both his front legs to see if there was any pain, but he showed no signs of pain. I brought him to the vet where she did a physical exam with range of motion and again he showed no signs of pain. At this point, the vet couldn't even tell which leg he was limping on. She gave us Rimadyl to take twice daily and told us to have him rest and if he wasn't better in 2 weeks to come back. I waited only a week because he didn't seem any better to me. I brought him in again and requested to see a different vet. This time the vet could see that he was limping on his right front leg. (Limping but still bearing weight)She did X-rays which didn't show anything (not even arthritis). Upon examination this time, he didn't express any pain with range of motion but did let out a little cry when she pressed on the tricep muscle belly. She told us to have him rest and prescribed him Gabapentin and Robaxin in addition to the Rimadyl. It has been 4 days since our last vet appointment and he doesn't seem any better. I am doing my best to get him to rest but if I move he gets up and follows me.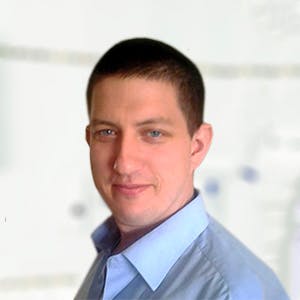 1811
Recommendations
It can be difficult to keep a Pomeranian from moving too much, but in cases like this (from your description) rest and pain management are the treatment of choice. If the x-rays are clear and there is little response to pain (dogs are stoic by nature so they hide pain well) I would see how it goes, without examining him myself I cannot really give any further information; Austin is on a good mix of pain medication and it is a case of waiting it out. Regards Dr Callum Turner DVM
Add a comment to Austin 's experience
Was this experience helpful?
eddie
Daschund
11
0 found helpful
I have an overweight daschund who ripped his ACL in back left leg while vigorous exersize 5 days ago. He was seen for his left and I was quoted $3000 for the surgery. Now his front paw keeps collasping and he is unable to walk as a result. The front left is a new injury but I suspect it was partially torn, then yesterday, it completely tore. I've had him crated for the past 5 days, only let out out relieve himself. Unfortunately, surgery isn't an option for us. The dog was seen last week for the left hind leg, he hasn't been see for the front. What are the most likely outcome if treated and if not treated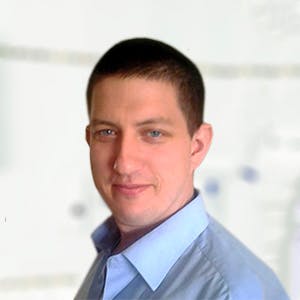 1811
Recommendations
There are many variables in the prognosis outcome after surgery, the cranial (anterior) cruciate ligament surgery has a good success rate (but is never 100%) but there are different types of surgeries which would be considered according to case and Surgeon preference. The lameness in the forelimb may or may not require surgery depending on severity and the result of an examination. If no surgery is performed, it is important to get Eddie's weight down to the lower levels for his size and to keep his activity reduced to a minimum; whilst non-surgical options are available (and promise so much on holistic forums) they are not treatment of choice. Each case is individual and needs to be treated as such, this needs to be discussed with your Veterinarian and in some severe cases where cost is an issue, amputation is a final option. Regards Dr Callum Turner DVM
http://csu-cvmbs.colostate.edu/Documents/orthopaedics-cruciate-ligament.pdf
Add a comment to eddie's experience
Was this experience helpful?
Molly
English Springer Spaniel
8 Years
0 found helpful
Has Symptoms
no rash or swellings however
hot inner thigh which she keeps licking
Difficulty when jumping or climbing stairs
Molly seems to be having difficulty with either one or both hind legs . She is struggling when climbing the stairs, and her hips seem to lean over. As she does so. She also struggles to get in and out of the back of the car or climb onto our bed. She shows no signs of pain however and is not limping but is licking the inside of her right thigh which seems to be hot to the touch.
She is a little stiff legged all round after exercise or when she gets up from a sleep.
She is a crazy ball dog and I wonder if she has pulled a muscle during play or whether this is something more like arthritis? She's a rescue dog that has been through the mill a bit and has had many puppies - is this likely to have affected her health also?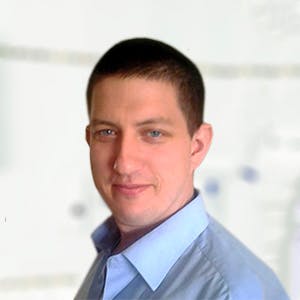 1811
Recommendations
There are many different possible causes which may include spinal disorders, hip disorders, trauma, tumours and other causes. A hot inner thigh may be caused by excessive licking which inflames the area causing irritation which leads to more licking and the area becoming warm. A physical examination by your Veterinarian would be useful and x-rays would show any musculoskeletal anomalies. Regards Dr Callum Turner DVM
Add a comment to Molly's experience
Was this experience helpful?
Shadow
Pittbull mix
1.5
0 found helpful
One day my boyfriend and I took our dog out to play in a baseball field, and she was getting a lot of exercise, playing like crazy but when we got home she started limping. It has been off an on since then, with no apparent swelling. It only happens when she partakes in strenuous activity, or gets very excited and jumps around a lot. She is not able to jump up onto things, or walk up stairs. It does not hurt to touch, or move her leg around, but she will not walk on it. Does this sound like muscle or bone problems?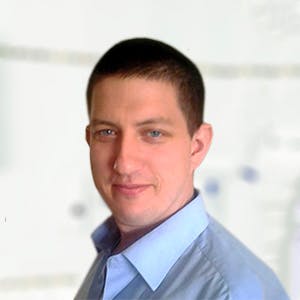 1811
Recommendations
There are a variety of possible causes including muscle, bone, ligament or joint problems; it would be best to give Shadow strict rest for a few days (five or more) just not to aggravate the injury. If after this period of rest, she is still limping or she is currently in pain you should visit your Veterinarian for an examination. Ligament injuries can take a long time to repair and muscle injuries are usually quicker to heal due to a good blood supply; let Shadow rest and take her for short walks on the lead to do her business. Regards Dr Callum Turner DVM
Add a comment to Shadow's experience
Was this experience helpful?
Truck
English Springer Spaniel
4
2 found helpful
Hello! We have an almost 4 year old English springer spaniel who is very active. 2 weeks ago, he went to lay/fall back on my husband onto his back for a belly rub and instead "yelped" resulting in him becoming stiff and showing signs of pain -- all out of the blue. We let him rest, contacted our friend who is a veterinary technician and from what she could tell, no nerve damage and must have a sprained or torn muscle. Since it was the weekend and our vet office was closed, she gave us 2 weeks worth of Caprofen and if he didn't continue to get better with limited activity and lots of rest, to then take him to the vet. At first his lower back when touched (2 weeks ago) would spasm and he panted and breathed very fast, showing signs of pain. But every day he showed signs of improvement and better disposition, so we held off on taking him to the vet. Good news, he's back to normal with his behavior, eating and drinking on his own, bathroom is all normal and regular, his mood is great (even wagging his tail like he used to), really wants to play (although we are still keeping him to limited activity), no more signs of pain, no more back spasms. However, our only concern is on that area on his lower back (on the top of his back) on both sides of his spine are what feel like 2 muscle bulges, left side is bigger than the right. It feels like tight, hard muscle (each is about above where each hind legs starts and does not connect together overtop of the spine). He walks fine and other than the 2 "bumps" we wouldn't even have thought of anything. I always felt that he had muscles here, but never this pronounced and raised. Is this typical for a muscle tear in a dog, even after resting for 2 weeks (no running, playing, exertion outside)? Or does it take longer to heal for the muscle to repair depending on the situation? Just trying to decide if we should now take him to our local vet to see why he has these harder/tight spots, even though overall he's behaving like his normal self. Thanks!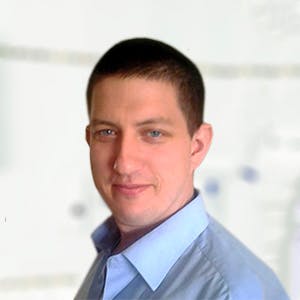 1811
Recommendations
It's good to hear that Tank is back to his usual self after his injury and doesn't seem to have any lasting problems post recovery. Lumps and bumps may still be felt after muscle injury due to scarring, localised muscle contraction or bone protruding pushing muscle up; most likely the bumps you are feeling are nothing to worry about and just continue to let Tank take it easy with limited exercise and keeping an eye on his back. If the bumps grow in size, Tank shows signs of discomfort or he has trouble with his hind legs or starts being incontinent, visit your Veterinarian immediately; otherwise, just bring it up at your next Veterinary Check-up. Regards Dr Callum Turner DVM
Full Recovery
Treatment Cost: $0.00
Still on the mend but his energy is back at what it used to be, but we are just keeping him from running around too much. great to see him like his old self, and the "bumps" or muscles there are still slightly swollen/inflamed but have gone down significantly, looks like he's healing up whatever he tore/hurt a few weeks ago. thanks again for easing our minds!
My golden developed bilateral "bumps" on each side of her back above leg joints. I'm thinking pulled or strained after not chasing ball during cold winter. "Nala" walks fine, eating great and does not appear to be in pain even with palpation of areas. Left side more pronounced but both in same region. Keeping her quiet and monitoring. Should I give motrin anyway??
really appreciate it. seems like the first article that matched up with how he is and what's wrong. i'll see how he does for the remaining weeks until they go down in size, thanks again!
Add a comment to Truck's experience
Was this experience helpful?
Isla
Portuguese Water Dog
1 Year
1 found helpful
Limping......our dog Isla is 1 year old Porty. She was taken every day to a field where she would run freely and fetch a ball 30-45 mins. We also walked her 2-3 times a day time being 45-1:00 min. Very fit and athletic dog. She was running playing with another dog when stoped and limped over to where my husband was. He checked her paw/leg for any injury and found nothing. She refused to walk so her carried her. We left straight for emergency Vet. They checked her x-ray etc. Told us it's muscle damaged. Have one week of pain med's and anti-inflammatory. Walks only for toilet. We finish all her med's. That was one month ago. She still limping. We still only walk her less then 15mins. for bathroom. Especially when she wakes up from naps she limps. After walk starts her limp will stop. If you accidentally walk more then 15mins her limp is worse the normal limp. Nothing has changed. Why is it taking so long to heal. Sometimes she wants to run, and I can't let her.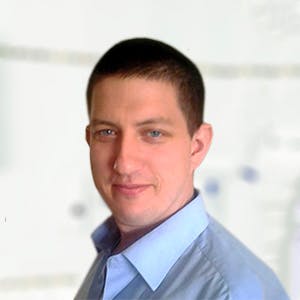 1811
Recommendations
Injuries can be difficult to detect, especially ligament injuries, sprains etc… It maybe possible that Isla has a sprain which may take longer to heal than a muscle injury; if her x-ray was clear, she would require strict rest (restrict her movement – cage or small room) and only take her outside to do her business and back, no 15 minute walks. Given the symptoms you have described (limp disappearing when walking and then reappearing), I would recommend another round of x-rays and flexion tests to see if there is some long term issue. Regards Dr Callum Turner DVM
Add a comment to Isla's experience
Was this experience helpful?
George
American Pit Bull Terrier
3 Years
1 found helpful
Hi there!
After playing in the field, we walked 2min an we got home. Everything was fine... 20min later my pup George was limping. Seemed he was in pain and trying not to put pressure on his back right leg. He is 3y.o American pitbull, by the end of the day he stayed still on his bed and looked uncomfortable. There is no visible swelling. The weird part is that he was sleeping and sitting on that same leg. Seems like the part that hurts is around his ankle. It is the weekend... We tried ice packs. We usually exercise by playing ball at home and long walks. Monday we will probably have to see the vet, but meanwhile if you have any recommendations would be great!
Thank you much!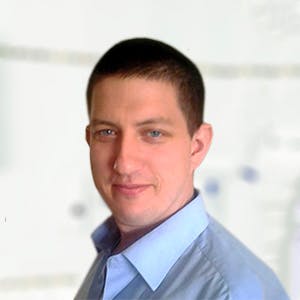 1811
Recommendations
Dogs, just like humans, may sprain or injure themselves especially whilst playing. It maybe that George has a simple injury that requires cage rest for a few days or it may require x-rays and further treatment. For the next few days keep George comfortable, restrict his movement (cage rest) and if he seems in pain you may try administering some baby aspirin (no added ingredients – plain old baby aspirin) at a dose of 5mg/lb twice per day. If George shows signs of extreme pain or discomfort visit an Emergency Veterinarian immediately. Regards Dr Callum Turner DVM
Add a comment to George's experience
Was this experience helpful?
Baruch
Great Dane
12 Years
-1 found helpful
My nearly 12 year old neutered blue Great Dane was recently attacked by a female pit. She bit and held just above the shoulder blades, base of neck area. No lacerations, about 5 small patches of hair pulled out, 1 small puncture, 1 bloodied patch from hair rip out. Happened 5 days ago, all have healed nicely as were fairly superficial. However, he seems to have taken on some muscle damage there, as he started developing some sort of hematoma/swelling yesterday & it is building up & much larger today. Fits in my cupped hand. He has a terribly difficult time with getting in/out of vehicles, as well as the actual car ride. I guess my question is, would heat and gentle massage help the hematoma if I am unable to get him to a vet to have it drained? He is too old to be put under for a surgery, so a syringe drain would be the only option for him iF we could safely get him in. I have selected mild as the condition description because swelling seems to have happened within the last 24 hours or so. Thank you for any help you may provide.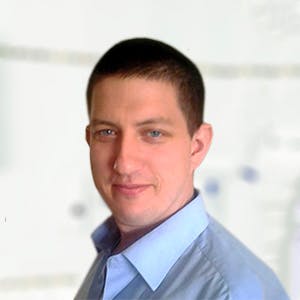 1811
Recommendations
Whilst a haematoma in that position may be causing some difficulty, it would be best to leave it be as massage and other techniques may cause the original bleed to bleed more making a larger haematoma than before. The body is quite good at breaking down haematomas and will do this with no intervention whatsoever. Other causes may be a cyst, abscess or another accumulation of fluid under the skin. The haematoma should resolve itself and if you have any concerns, visit your Veterinarian. Regards Dr Callum Turner DVM
Add a comment to Baruch 's experience
Was this experience helpful?
Nakita
Schnug
4
0 found helpful
CCL torn, surgery the best option for 20 lb schnug? Vet is suggesting surgery & I'm not sure that is best. Could you advise? She currently can put no weight on rear leg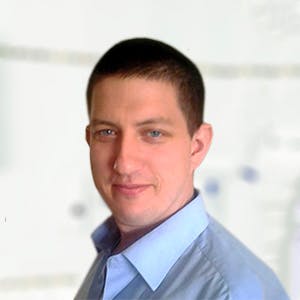 1811
Recommendations
Conservative treatment may be attempted in some cases when dogs are below 15kg (around 30lb), but this may take months (over six months) and may still be unrewarding. Surgery may be a better option and it depends on the overall severity of the case, if you have concerns regarding whether Nakita should have surgery visit another Veterinarian for their hands on opinion. Regards Dr Callum Turner DVM www.acvs.org/small-animal/cranial-cruciate-ligament-disease http://csu-cvmbs.colostate.edu/Documents/orthopaedics-cruciate-ligament.pdf
Add a comment to Nakita's experience
Was this experience helpful?
jack
German Shepherd
9 Years
1 found helpful
my dog pet german sheperd back legs is not working properly as a earlier it get injuried during running,now he is not able to stand properly by their own,now here i cannot visit the veternary because of sunday so please tell me what to do now at home for this as soon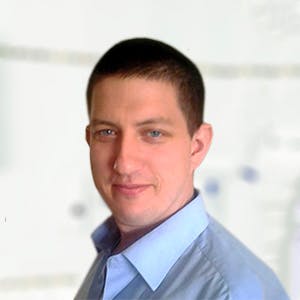 1811
Recommendations
The breeding of German Shepherd's causes them to be predisposed to back and hip problems because of the 'breed standard'. Injury may be spinal, hip or joint (ligament) in origin which can cause lameness and muscle twitching; a physical examination (and possibly x-rays) would be required to determine the location and type of injury. In many types of injury, rest is the best therapy. If you are unable to visit a Veterinarian due to the weekend, the best thing to do is to ensure that Jack remains comfortable and has access to food and water. Regards Dr Callum Turner DVM
Add a comment to jack's experience
Was this experience helpful?
Max
Cavoodle
7 Years
1 found helpful
Has Symptoms
hard time jumping and walking upstairs
To who it may concern, recently my dog max has been struggling, my mum took him to the vet today and they didn't give much information, just that it was a possible tear. I'm really worried as he can't jump onto the couch, walk up the stairs, and is struggling getting up from laying down and sitting. I feel like something more is happening but the vet didn't give much information. Max doesn't seem to be getting better and I'm very worried as he is only young and I feel its more common in older dogs. What could be the causes of this?!?!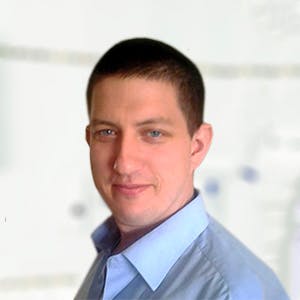 1811
Recommendations
Muscle tear may occur in a dog at any age, other possible causes may be joint pain, sprains among other issues; generally in these types of cases rest for one or two weeks is a normal course of action with or without pain management. You should discourage movement and jumping around in order to prevent causing further injury; injuries like sprains may take two weeks or more to heal, but rest is best. Regards Dr Callum Turner DVM
Add a comment to Max's experience
Was this experience helpful?
Ted
Border Collie
4 Years
1 found helpful
Hi I have a 4yr old border collie Ted who ran to catch his ball but at the same time another dog also went for the ball they both collided but the other dog bit by dog in the neck and chest the hole in the chest was so deep and went into the muscle which has caused my dog to be lame 5 months down the line he's still limps he does use the leg and is having physio which we do on a daily basis is there any other advice you could give me please as I am worried he's not getting better.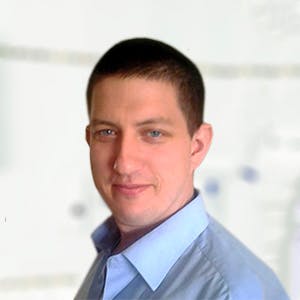 1811
Recommendations
Supportive care and physiotherapy are the best conventional treatments used, acupuncture may be able to help but you would need to consult with a practitioner about this first. Apart from that, following the instructions of the Veterinarian and the daily physiotherapy, there is not much else I can recommend. Regards Dr Callum Turner DVM
Add a comment to Ted's experience
Was this experience helpful?
Pippa
Maltese
21 months
0 found helpful
Muscle rear leg injury Maltese bichon mix female 21 months old injured unknown ideology how it happened on the left leg in the center the muscle area is bulging she's hopping the only time she seems to be in distress as when you touch it doesn't feel to be warm really not sure what that could be should we wrap it should we ice it too late to get to the vet tonight emergency vets too far away from us trying to figure out a course of treatment for the evening to keep her comfortable till we can get her to the vet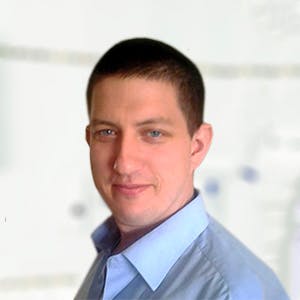 1811
Recommendations
The best course of action would be to give plenty of rest and to take Pippa to your Veterinarian when they open in the morning; injuries like this may occur especially on wood floors or ceramic tiles. If Pippa starts showing signs of distress or is in severe pain drive to the Emergency Clinic. Regards Dr Callum Turner DVM
Add a comment to Pippa's experience
Was this experience helpful?
jack
Boxer
6 Years
0 found helpful
I don't know what time of injury jack has because it happened at night when he was outside. I think he tore his muscle, he cant even walk on he front left paw. There is this spot when we touch he whines. The part it hurts is the triceps. I don't no what to do to help him recover.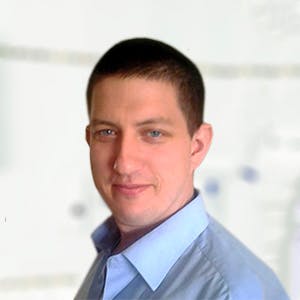 1811
Recommendations
Injuries may occur anywhere and it can be difficult to know exactly what happened, slips and falls can sometimes cause severe injury to muscles, bone, ligaments or tendons; but you should keep Jack rested (preferably crate rest) for a few days to see if there is any improvement, A visit to your Veterinarian would be useful to determine exactly what is wrong and to also get some pain relief for him too. Regards Dr Callum Turner DVM
Add a comment to jack's experience
Was this experience helpful?
Holly
Border-Aussie
5 Years
0 found helpful
I'm not sure how to approach handling the care for my dog.
Last night I noticed she had trouble jumping onto my bed, so when I went to pick her up she squealed extremely loud. Eventually she got comfortable but then there was constant whimpering all night but then finally she went to sleep.
This morning and afternoon have been unusual because maybe happens 1 out 5 times she gets up she'll squeal again, but will then progress to walk normally. She sticks her tail between her legs and gets nervous when I feel around her back left leg near her tail so I feel that's the problem area but she's done nothing out of the ordinary to injure the area that I'm aware of.
She's not a hyperactive dog but she's not morose dog either. She loves to play when we have the opportunity but right now it looks like she is sick or hurting.
I don't know how to approach it because sometimes she walks normal and then others you can see she's in pain.
I just want to help my baby, my anxiety is going through the roof.
Help please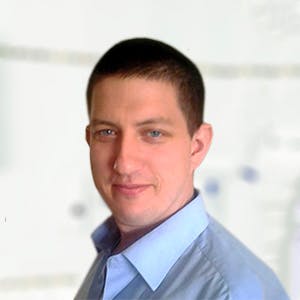 1811
Recommendations
There are various possible injuries which may of occurred and in most cases rest is best; you should try to restrict Holly's movement so she can recover. Give Holly strict rest for a few days and look for improvement, if you see no improvement or you see that the pain is getting worse you should visit your Veterinarian for an examination and some pain relief. Regards Dr Callum Turner DVM
Add a comment to Holly's experience
Was this experience helpful?
Choppo
Pomeranian
3 years
0 found helpful
My dog is a pomeranian and I just noticed I tried to pick him up and he's screaming in pain . I put pressure on his legs and he didn't make a sound but it's just wen I try to pick him up or when he goes up the steps he goes slower and he doesn't jump up to me like he usually does. I don't know what happen I do have a much larger dog so maybe he got trampled over. I don't have money for a vet what should I do ? He can walk and run . So I don't know if it's that bad but it just started today so I hope it doesn't get worse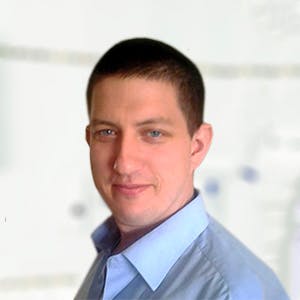 1811
Recommendations
There are various possible causes for being in pain when being picked up, most likely the cause is due to abdominal pain which could be due to a foreign body, other obstruction or even back pain. I would give Choppo plenty of rest in the meantime and ensure that he is eating/drinking/urinating/defecating normally; if you see no improvement over the next few days you should visit your Veterinarian regardless of cost. Regards Dr Callum Turner DVM
Add a comment to Choppo's experience
Was this experience helpful?
Finn
Labrador Mix
2 Years
0 found helpful
We have a chocolate lab mix that has developed some muscle tremors in his back left hind leg. We noticed it first a couple weeks ago but he has shown no other symptom so we haven't worried much about it. He is eating, drinking and using the bathroom normally. He is even walking and running with no issues. However...when he is laying down we notice a tremor/twitch in the either bicep femoris or perhaps the semitendinosus muscle( or we may be off and it could be a nerve issues..who knows?). It has been a couple weeks and we are starting to get concerned. We cannot recall any major injuries. A couple weeks ago he did take a turn too fast and bumped his hip against a wooden pole. We checked him all over and he was fine( no limping).He isn't limping or yelping or anything as of now. We have made an appt to get him seen later this week. Any thoughts?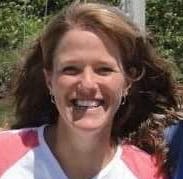 265
Recommendations
Thank you for contacting us about Finn today. I'm glad that you are having him seen later this week, as it sounds like he may be having soem nerve dysfuntion or pain in that leg. Typically, focal muscle tremors do occur in dogs in response to pain or an injury. Once he is examined by your veterinarian, they will be able to evaluate whether he may benefit from some anti-inflammatory therapy may help, or whether other treatment may be indicated. I hope that he recovers uneventfully!
Add a comment to Finn's experience
Was this experience helpful?
Charlie
Pomeranian
2 Years
0 found helpful
My Pomeranian slipped on some stairs 2 week's ago. It was a small slip and he limped for ~4 steps and then began to walk/run normally. There was no whining/crying and it does not appear to be tender to touch (he is happy to have cuddles/have the leg manipulated). Since then we have been resting him, as his leg becomes stiff if he does too much. How long should this continue? He has been going out for max 10 minutes a day and is using puppy pads as cocking his leg seems to cause some discomfort (perhaps)?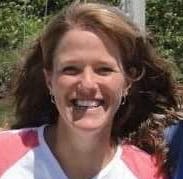 265
Recommendations
Thank you for your email. Without examining Charlie, I have a hard time commenting on what might be going on with him, but common injuries that can occur in smaller breed dogs include strains, sprains, luxating patella, or fractures. Since this has not resolved over 2 weeks, it would be best to have him seen by your veterinarian for an exam, possible x-rays, and medication to help with his discomfort and allow the leg to heal.
Add a comment to Charlie's experience
Was this experience helpful?
Watson
Dog
8 Years
Has Symptoms
Whining, Restlessness, Digging Holes
Watson was seen by a vet 3 days ago but he can't see a surgeon for another week or so due to availability. We can't get him to hold still and though he's been taking his medications he is only getting worse. He can't go up the stairs on his own or go out to pee but refuses to be picked up and he barely puts any pressure on his leg when he walks.