What is Parasitic Drug (Ivermectin) Poisoning?
Poisoning by use of ivermectin is well documented. Most cases of adverse reaction result due to overdose of the product, and toxicity due to sensitivity because of a genetic mutation, MDR1 (multi-drug resistance gene), specific to certain breeds. This medication is given orally (tablets, treats, liquids, pastes), by injection, and as a topical solution against mites. Signs of poisoning are many and include blindness, tremors, and uncoordinated movements as a result of nerve and brain toxicity . There is no treatment for the poisoning; supportive measures are the only care available (though in cases of oral administration inducing of vomiting and active charcoal use are often done). Early and aggressive supportive care allows for a good prognosis for recovery.
Ivermectin is used in the treatment of parasitic diseases, one of the most well known being heartworm disease. Ivermectin belongs to the avermectin family of drugs and has been approved for multiple uses. Toxicity has been documented, with adverse effects due to the cross between the blood brain barrier.
Book First Walk Free!
Symptoms of Parasitic Drug (Ivermectin) Poisoning in Dogs
Symptoms of ivermectin poisoning can appear approximately within 5 hours to 24 hours after the administration of the drug.
Dilation of pupils
Abnormal reflex of pupils
Vomiting
Abnormal behavior
Difficulty breathing
Confusion
Weakness
Lethargy
Stupor
Low body temperature
Hypersalivation
Loss of body control
Inability to stand
Respiratory collapse
Seizure
Death
Types
Poisoning will occur as a result of overdosage, as well as sensitivity to the drug due to the MDR1 genetic mutation. Breeds documented as having a predisposition to this problem are as follows.
Collie
Old English and Shetland Sheepdogs
Australian, English, and German Shepherds
McNab
Silken Windhound
Long Haired Whippet
Herding breed cross
Causes of Parasitic Drug (Ivermectin) Poisoning in Dogs
Administration error (for example, an owner gives part of a tablet meant for a larger dog to their smaller dog)
Doubling up of a missed dose
Drug interaction with another medication
MDR1 mutation in susceptible breeds
Licking off of topical solution by your pet, or licking the solution off of an animal housemate
Use of livestock ivermectin on domestic animals
Diagnosis of Parasitic Drug (Ivermectin) Poisoning in Dogs
The sooner the symptoms of poisoning appear, the more serious the toxic effects will be. If you have given your pet a treatment of ivermectin, if he has accidentally ingested the drug, or if you have administered a topical dose and see signs that show he is suffering from toxicity, immediate veterinary care is essential. Take your canine companion to the veterinarian or emergency clinic right away, bringing the drug packaging if available.
Diagnosis will be based on clinical signs, the first symptom often seen is dilated pupils. There is no test available for ivermectin poison confirmation other than the serum ivermectin concentration found in the blood. Test results are not always immediate; therefore, action will be taken most likely before the results are known.
Treatment of Parasitic Drug (Ivermectin) Poisoning in Dogs
The veterinary team will begin supportive care immediately which may include treatment for shock, intravenous fluids, eye lubrication, and corticosteroids. In some cases, active charcoal will be used in an attempt to bind the poison together for quicker expulsion from the body. Gastric lavage will be done if deemed helpful and appropriate.
A diagnosis of ivermectin poisoning will mean a hospital stay for your canine family member. As the effects of the toxin can be quite severe, a lengthy stay is typically the case. It is not unusual in the first hours and days of treatment for a canine to have a decline in health as the toxins take more effect, and then a gradual improvement as the therapy enables your pet to improve. During the hospital stay, the veterinary team will work to ensure that your dog is as comfortable as possible. Clean bedding will always be in place, and the team will move your dog's position regularly to aid in his well-being.
Your pet will probably be sedated for much of the time as he recovers because there may be a need for medication to control seizures or tremors, for example, and it is not uncommon for treatment to include mechanical ventilation in serious cases. Studies have shown that many canines will have effects like recumbency (periods of complete rest), coma, seizure, and inability to eat or drink, among other effects before recovery takes place. The recovery can be very slow, meaning weeks to months, before your pet returns to normal.
Recovery of Parasitic Drug (Ivermectin) Poisoning in Dogs
When your dog is released from the hospital, he may need extra care from you at home as he recovers. Many dogs will have a convalescence stage of several weeks to months as they improve in health. Your veterinarian will be available and willing to assist you in many ways as you take care of your beloved family member.
It is crucial to note and remember that when using the drug ivermectin, advice and monitoring by your veterinarian is paramount. Not only is there the concern of the poison, there are other complications to be mindful of in regards to the use of ivermectin. Allergic shock is possible because if the ivermectin kills heartworm larvae that are present in the dog, the sudden death of the larvae can cause a reaction. As well, if there are heartworms present in a pet, and ivermectin is administered, the dead parasites can remain in the arteries and heart, causing an obstruction. This is why a heartworm test must be done before administration and if they are found they must be removed with another medication first.
Parasitic Drug (Ivermectin) Poisoning Questions and Advice from Veterinary Professionals
Bizzy
Border Collie
2 Years
0 found helpful
My dog bit into a topical flea treatment containing ivermectin. She's a border collie. I don't think much came out but it was obviously a horrid taste as she ran around wiping her mouth for some minutes afterwards. I rang my vet straight away and they said to keep an eye on her but she should be ok. 10 days later she had a seizure (the first that we are aware of) while running around on her walk. Is it possible that this is connected? My vet says not.
Add a comment to Bizzy's experience
Was this experience helpful?
Henry / Rico
mini fox terrier x jack russell
7 Years
0 found helpful
I have 2 mini fox terrier x jack russells that had heart worm injections in June. My daughter got the dogs immunized again for heart worm today, 4 months after the first injection and now I am worried that they will be overdosed. Should I be worried?
Add a comment to Henry / Rico's experience
Was this experience helpful?
Charlie
Shepherd
10 Years
0 found helpful
My dog suffered 4 seizures within 24 hours of ivermectin dose. He is recovering with anti-seizure medicine but continues to have small tremors and weakness in back legs. My vets are determined that the ivermectin could not have caused these issues and suspect a brain tumor. (He had similar reactions to drug Simparica two years ago but made a full recovery.) Could ivermectin be causing his tremors one week after dose? He did not overdose, but he is a Shepherd mix.
Add a comment to Charlie's experience
Was this experience helpful?
Axle
Australian Shepherd
2 Years
0 found helpful
Hello, I have a 2 year old australian Shepherd that I tested for mdr1 and his results show he is N/M1. Everything Ive read said he "could" have a reaction to ivermectin and or other associated drugs. I also have horses and a pasture full of manure. I am needing to worm the horses and have concerns about how long the ivermectin could remain in the poop since he enjoys the occasional horse apple. Any idea how long I should keep him off the pasture and once the manure dries and composts is the ivermectin still present? Thanks in advance..
Add a comment to Axle's experience
Was this experience helpful?
Diesel
Boston Terrier
1 Year
1 found helpful
Brought my dog to the barn like every other day. A horse was just dewormed and dropped a few little drops to the ground. My dog was fine and about 2-3 hours later we went for a car ride. We got back home from the car ride and his eyes became huge and were all foggy (they were a blue-ish color). He was completely blind. He had a hard time walking and standing up. He was shaking a lot. We brought him to the hospital not to long after and even the vet told us she has never seen that! She made us bring him back home and told us to to go to a Ophthalmologist. I called them and they told me that the treatment was new and barely used. He seems to be calming down by just being at home. He ate this morning and took a little walk to pee. He still can't see. What are his chances of his eye sight to come back?
Add a comment to Diesel's experience
Was this experience helpful?
Casper
Rottweiler
2 Years
0 found helpful
My dog is suffering from ivermectin bolus drug of 100mg which he ate last night,he vomited after having his dinner and in the morning when I saw him, his colours were different can you tell what king of blindness this drug causes? Is it cataract or glaucoma? Am scared please help him in every possible way please tell me what are the treatments available for it.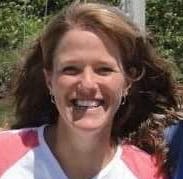 1611
Recommendations
If Casper has had an overdose of Ivermectin, he needs medical attention immediately. He will need to have supportive care while his body gets rid of that drug, and the blindness is from a reaction to the medication.
Add a comment to Casper's experience
Was this experience helpful?
Roux
pit mix
6 Years
0 found helpful
Our dog overdosed on ivermectin about 5 years ago and has now started showing signs of aggression towards our cat. Is it possible that she has some sort of brain damage caused by the overdose that would cause her to have random aggressive outbursts?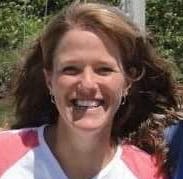 1611
Recommendations
It is unlikely that an episode 5 years ado would cause lingering aggression now, and more likely that as Roux ages, she is changing behavior. Since this seems to be a new behavior, it would be best to have a trainer work with her to stop this behavior before it becomes dangerous to your cat. If you do not know of a trainer, I'm sure your veterinarian can recommend someone for you.
Add a comment to Roux's experience
Was this experience helpful?
gypsy
Great Dane
13 Years
0 found helpful
Have a Great Dane Female 13 yrs Age had given her ivermectin 0.6ml SC 3 days back now she is not able to stand up on her own once standing she looses balance and she has no control on her urination or defeacation she has a good appetite and eating well she does have some tremors
she had a similar episode 7 months back at which time she had labrynthitis and had got cured with steroids, antibiotics and also post that episode she does not gain any weight though her diet and appetite are good pupils left side seems to be dilated she is around 30 kgs of wt now priorly she used to steady at around 38-40 kgs
what else needs to be done for her and how long would she take to recover if at all it is due to ivermectin have given her ivermectin prior to this without symptoms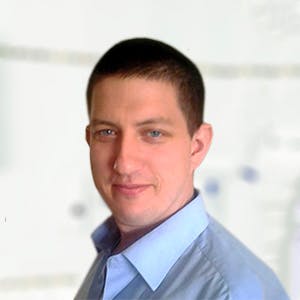 3320
Recommendations
Ivermectin is available in different injectable forms and the number of mg/ml are important; however if we take that there was 10mg/ml we know that if 0.6ml was administered Gypsy would have received a dose of 6mg, dosage at 0.2mg/kg would have come to 8mg for a 40kg dog so she wasn't overdosed and Great Danes are not a breed susceptible to ivermectin. In this case, you should visit your Veterinarian for an examination as I'm not sure whether the ivermectin is related or not and don't know if the medication was stored correctly. Regards Dr Callum Turner DVM
Add a comment to gypsy's experience
Was this experience helpful?
Bo
Labrador Retriever
11 Years
0 found helpful
I had a very large lab. He was 11 years old. He had been slowing down and having some trouble with his back legs as would be expected given his age and weight. I gave him his heartworm treatment after testing Valuheart (ivermectin) 320 mcg as he is 122 pounds. He became ill a week after first treatment. Lethargy, inability to walk, and nausea. He got better with pain medication. I gave him his second dose the next month, same symptoms 4 days afterwards. He Continued to have spells intermittently for the past two months but would always get better with pain medication. Required steroids at one point. Just need to know if there was any relationship between the medication and his decline and eventual death. Also had multiple tumors they believe to be lipoma. Very large abdominal Lipoma. Thank you for any assistance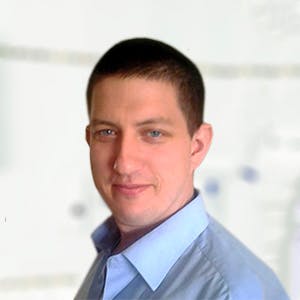 3320
Recommendations
Ivermectin is safe for use in many breeds especially at the dosages used with Valuheart, some breeds of dogs have a genetic sensitivity (MDR-1) to ivermectin but Labrador Retrievers are not on the list (unless crossed with a susceptible breed. I cannot say with any certainty whether the Valuheart was or wasn't a contributing factor to Bo's death. Regards Dr Callum Turner DVM www.valuheart.com/uploads/TDS_VPValuheart_11.04.12.pdf www.petpoisoncontrol.com/portfolio/ivermectin/
Add a comment to Bo's experience
Was this experience helpful?
Tucker
Maltese
2 Years
0 found helpful
My dog ingested livestock ivermectin, and has gone blind. He has been in the hospital for 4 days, and while there they've give him both fluids and activated charcoal. He is being released today. His pupils started reacting to light yesterday, but since then there have been no improvements. What is the likely hood that he will regain his eye sight?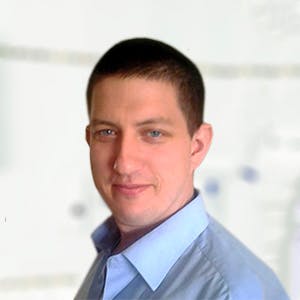 3320
Recommendations
Ivermectin induced blindness may reverse but there are no solid guarantees that sight will be restored; recovery may take a few weeks so you would need to be patient. I cannot find any specific statistics or data which would be able to give you a better idea. Regards Dr Callum Turner DVM
Add a comment to Tucker's experience
Was this experience helpful?
mark
German Shepherd
6 Years
0 found helpful
i have overdose neomec 10mg tab to my dog but he is fine only difference i am seeing was unsteadiness when walking buy he is looking good it is almost 20 hours back i give him tablet when he can be normal. just saw a slight different in walk rather than that is find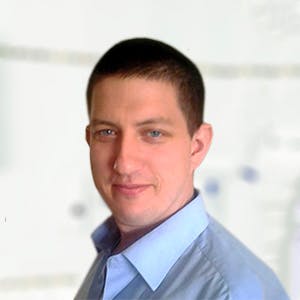 3320
Recommendations
Overdose of Neomec (ivermectin) may cause neurological symptoms when in high enough doses; there is no specific treatment but due to enterohepatic recirculation, you can administer activated charcoal initially at 1-2g/kg (0.5-1g/lb) then at 0.5-1g/kg (0.25-0.5g/lb) every eight hours until 36 hours after ingestion. You should also visit your Veterinarian to assess symptoms to determine if any additional care is required. Regards Dr Callum Turner DVM www.cliniciansbrief.com/sites/default/files/attachments/Ivermectin%20Toxicosis.pdf
Our doctor prescribed 3 neomac 10 at once and repeat it after 10 days. Now we find our doggy has some problem with his hind leg. What to do?
Add a comment to mark's experience
Was this experience helpful?
Tiny
Chihuahua
8 Years
0 found helpful
Hi my 8yr old chihuahua cross was given ivomec last week and now she is vomiting and just isn't her happy self anymore she even twitching 😢 The veterinarian that visits our village won't be back until March.& the next town is 3hrs away what can I do for her? 😢🙏🏼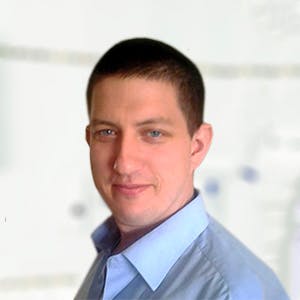 3320
Recommendations
If the cause of the symptoms is due to ivermectin poisoning, there is no direct treatment apart from supportive care; however, a week is a long time for symptoms to develop. Whilst I understand that a Veterinarian may be three hours away, I cannot recommend anything for you to do at home and the symptoms may be due to a different cause. Regards Dr Callum Turner DVM
Add a comment to Tiny's experience
Was this experience helpful?
Maggie
Labradinger
4 Years
1 found helpful
I had been at the stables with my dog, when we arrived home she started shaking and deteriorating rapidly so rushed her to vets. They tried to sedate her with diazepam which didn't work as she was seizing so they put her under anaesthetic. At this point I hadn't realised she had been sick in the back of the car, it was mostly horse poo but being a lab she would sniff around the horses feed bowls and eat any spillage. They ran tests but as I hadn't seen she had been sick we had no idea what we were dealing with. They kept her in over night but every time they reduced the amount of anaesthetic she would start seizing again. So she started showing signs of illness at 4pm and by 5am the following day the vet said she wasn't improving so there was nothing else to do but put her to sleep.
I now realise she had probably eaten horse wormer and having read this article it seems there may have been hope and she could've recovered if she'd been given more time. If we'd realised earlier it was ivermectin could she have been treated differently or given more time? Especially as she'd probably vomited up most of the wormer.
We kept asking if there was any chance she might still recover and the vet was adamant she wouldn't.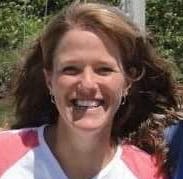 1611
Recommendations
Thank you for your question - I'm so sorry for your loss, that is very sad. If she did eat ivermectin, the margin of safety for that drug is small. A dosage for a horse would easily kill a dog, and there really isn't any treatment for it other than long term life support on ventilators and being hospitalized until it clears their system, which can take weeks to months, depending on the overdose. It is possible that it was any number of other toxins or overdosage of medications, and without knowing what it was, all you could have done is treat her signs. I am truly sorry for you, and for Maggie.
Add a comment to Maggie's experience
Was this experience helpful?
Ghost
Pit Heeler
3 Years
0 found helpful
Our pit-mix ran away and was taken to our local Humane Society as a stray. Before we tracked down his whereabouts, they had already vaccinated, neutered, and given a topical a flea and heartworm preventative. He's been sick since we brought him home. His symptoms include diarrhea, vomitting, coughing, decreased appetite, sneezing, and increased urination indoors. He has gotten any better after two weeks. Could be poisoning from the heartworm preventative? Or maybe a reaction to vaccines? Or possible infection from surgery?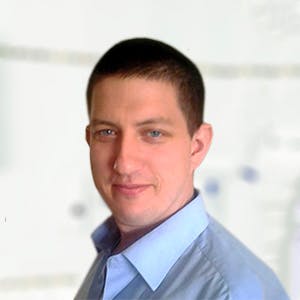 3320
Recommendations
There may be many different things going on here and the possible stress from the Humane Society and the whole ordeal may be causing some incontinence and other symptoms; the gastrointestinal symptoms may be due to stress, infections as well as side effects from medications. Check with the Human Society to see which specific medications were given to Ghost so that a check of the adverse reactions etc… can be seen. I would suggest visiting your regular Veterinarian for a checkup and if you haven't already get him microchipped as well. Regards Dr Callum Turner DVM
My dog eyesight got damage becuase of overdose can she recover?
Hello.. i administered orally to a ivermectin (imectrin) subcutaneous. I gave .2 to a 5kilos puppy. Is there a possibility of poisoning . Thank you
Add a comment to Ghost's experience
Was this experience helpful?
July
Country
10 Years
0 found helpful
Hi ..we gave extra tablets to our pet ..the tablet is ivermectin..now it has lethargy ..dilated pupil..can't stand ..reply for this question sir I want to know whether the effects will return back to normal ?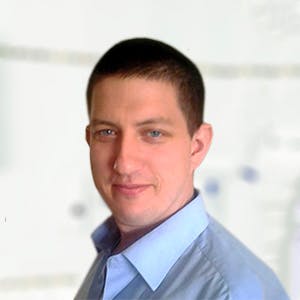 3320
Recommendations
Some breeds of dogs are sensitive to ivermectin (and other medications) due to the MDR1 gene which is common in Collie breeds and others; this is why ivermectin isn't approved for use in dogs and is used extra label by Veterinarians at their discretion in certain cases. I would strongly suggest visiting a Veterinarian immediately to determine July's overall condition. Regards Dr Callum Turner DVM www.cliniciansbrief.com/sites/default/files/attachments/Ivermectin%20Toxicosis.pdf http://vcpl.vetmed.wsu.edu/problem-drugs www.aht.org.uk/cms-display/genetics_mdr.html
How long does ivermectin stay viable in frozen Horse manure
Add a comment to July's experience
Was this experience helpful?
Hero
Mixed
5 Years
1 found helpful
Has Symptoms
unable to stand and walk like normal
Hi, my dog have a tablet of parasite drug last week and my dad gave another kind of parasite drug in powder form yesterday. This cause overdose of parasite drug and i found my dog suffer blindness in this morning. I unable to get a vet to treat my dog since all the doctors are away. A vet assistant said it caused by overdose of parasite drug and it is temporary blindness. He gave a bottle of fish oil supplement for my dog. May i know any other steps or treatments for my dog?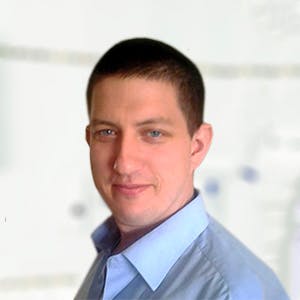 3320
Recommendations
Blindness isn't a common symptom in dogs for ivermectin toxicity (more common in cats). Ivermectin toxicity can be severe and may require long-term supportive care. Eye ointment for lubrication may be required and ensure that Hero remains hydrated; I cannot prescribe anything as I haven't examined Hero, but as soon as a Veterinarian returns go for a visit. Regards Dr Callum Turner DVM
My dog is currently blind because of this parasite drug... Our barn cats or OK tho.
what to say ...i gt a small dog of 4 weeks only ...no breed ,it was a desi dog , his mother died after giving birth to 10 puppies due to some insect bite...i had no experience of caring a dog but thought dat i will feed one out of dm and take away to hm...wd a normal wooden home made of ply ... i ws happy to feed him thinking that i m doing a great job to make him feed and giving him a good life but today after reading this article i m feeling very bad as i gt to knw dat i m d criminal as d dog was having a little allergy and i have given him a single tab of 10mg to d puppy yest due to a non understanding conversation with the docter, he was ok till yesterday night but when i have seen him in d morning it was something unexpected... he was totally laid and cannot move with legs ... moment i hv seen called d doctor and cleared dat i hv dn a mistake.... still had some hope ...gt hm treated but he didnt survived....really feeling very bad....family told never to think again in lyf for any pet....everybody was attached to him bt it left .....no words more cannt express my frustration on myself.....i m sorry for wt i did..its paining ....wl never do such a mistake in future sorry again
Add a comment to Hero's experience
Was this experience helpful?