What are Protrusion of the Rectum and Anus?
The large intestine's lower section is known as the rectum, and this section stores the waste from the colon before it passes out of the body through the opening called the anus. The anal canal is lined by several layers of skin and muscle that help with the contracting and expanding of this canal as waste is preparing to leave the body. Protrusion of the rectum and anus in dogs occurs when the dog's rectum, either a few layers or all of the layers, drop down and extend outside of the anal opening. Also known as rectal prolapse, it looks as if the dog has a hard, fleshy, tube coming out (yet still attached to) of his anus. Any type of mass, either cylinder shaped or a large piece of skin that protrudes out of the anus needs to be examined by a veterinarian. Other parts of the intestine can drop down as well, so having a medical professional examine this condition as soon as possible is necessary.
Protrusion of the rectum and anus in dogs transpires from the rectal layers, all or in part, dropping down and extending outside the opening of the anus. There are many causes for this condition, ranging from parastic invasion to disorders of the digestive system.
Book First Walk Free!
Symptoms of Protrusion of the Rectum and Anus in Dogs
If your dog has a prolapsed rectum, he may exhibit specific symptoms. Symptoms can include:
Dragging his bottom along the floor
Licking the area
Exposed tissue extending out of the anus
An irritable demeanor
Straining to defecate
Types
If your dog has rectal prolapse and requires surgery, there are three types of surgical procedures that are performed. The surgical procedure depends on the severity of the rectal prolapse. Surgical types are:
Perianal purse string suture
Colpoplexy
Rectal resection
Causes of Protrusion of the Rectum and Anus in Dogs
This disorder most likely can occur in younger dogs, although dogs of all ages can be affected. There are a variety of causes of this disorder. Causes can include:
Perineal hernia
Diarrhea that occurs often
Constipation that occurs often
Urinary disease
Intestinal disease
Anorectal disease
Digestive disorders
Gastrointestinal parasites
Diagnosis of Protrusion of the Rectum and Anus in Dogs
Once you notice the symptoms and take your dog to the veterinarian, the veterinarian will do a thorough examination. He may order specific laboratory tests to determine any underlying disorders, such as gastrointestinal parasites, digestive disorders, or other diseases. Blood work, a biochemistry profile, and urinalysis will be given, as well as any ultrasound methods if the veterinarian feels they are necessary to further confirm a diagnosis.
A probe will be inserted into or alongside the inner rectal area to identify the type of tissue, either rectal tissue or anal tissue, that is protruding from the anus. Once this is determined, he will run specific tests to determine the underlying cause for the prolapse, such as from any parasites in the gastrointestinal tract. Imaging of the abdomen, blood tests, and testing of the dog's stools will be performed.
Treatment of Protrusion of the Rectum and Anus in Dogs
Once the underlying condition, if any, is found the veterinarian will make a decision concerning treatment. Treatment methods can vary depending on the condition of the dog and the severity of the prolapse.
Surgery
The medical professional will then determine method of treatment, such as surgery, if needed. This may need to happen in extreme cases and if the prolapse is within the upper and inner rectal canal. The dog will need to have anesthesia for this surgery, which involves repairing the prolapse. This invasive or partially invasive surgery may require hospitalization and stitches, so when the dog is released he will have to be closely monitored.
Medication
Rather than surgery, as in mild cases, the veterinarian may apply a topical medication to help relieve the swelling. He may massage the area to help reduce the swelling and be able to manually put the tissue back into its proper place. This will also require stitching, so the dog will have to have a form of anesthesia to reduce any pain.
Recovery of Protrusion of the Rectum and Anus in Dogs
Once your dog has been treated, the veterinarian may prescribe stool softeners or a special diet to allow the area to properly heal. It is important to keep all follow-up appointments with the veterinarian and to follow the instructions given for any at-home care. It is important to contact the veterinarian if you see any unusual signs or symptoms, such as consistent diarrhea or any signs of your companion not feeling well. The prognosis of the protrusion of rectum and anus in dogs is generally good, but it also depends on the underlying condition your dog may have. If you have any questions or concerns, do not hesitate to ask your medical professional.
Protrusion of the Rectum and Anus Questions and Advice from Veterinary Professionals
Persephone
Shepherd akita lab husky
1 Month
0 found helpful
I have a 4 week old puppy just noticed she, has something red sticking out. Of her anus she strained pooping noticed it today. I keep it clean could it be a prolapsed rectum.
I have a 6 year old female Yorker that has bright red rectal tissue hanging out approximately 3 inches and bleeds? What is this called?
Add a comment to Persephone's experience
Was this experience helpful?
Lucky
Labrador Retriever
3 Months
0 found helpful
Hi, my 3-month-old lab puppy has had something protruding from his anus these past few days. He does notice it when it comes out but other than that he's very playful and eating well. Do we have to take him to the vet or is there something else we can do?
Add a comment to Lucky's experience
Was this experience helpful?
Luna
Alaskan Klee Kai
10 Years
1 found helpful
My 10 yr old Alaskan Klee Kai has not really had any symptoms. I did notice her anus looks a little pinker than usual so I wanted to make note next time she defecated. When she did I notice maybe a small bit of her rectum came out with the faces but then went back in. Her bowel movement appeared formed and somewhat hard? Could this be due to constipation or a hard BM?
Add a comment to Luna's experience
Was this experience helpful?
Jack
German Shorthaired Pointer
9 Weeks
0 found helpful
I have a 9 week old German Short Hair and when he defecates his anus protrudes. It is not red just normal skin color. When finished it retracts.
Is this normal in young puppies.
Add a comment to Jack's experience
Was this experience helpful?
Cooper
Minibull
7 Weeks
0 found helpful
My 7 week old puppy has very slight rectal prolapse and doesn't seem to have any control of when he pops it just comes out wherever he is with no straining. I have just bathed him and as I was washing his abdomen it was quite hard, I slightly massaged his belly and he pooed alot it was like squeezing a toothpaste tube. Apart from that he is a happy healthy puppy and he eats well and is gaining weight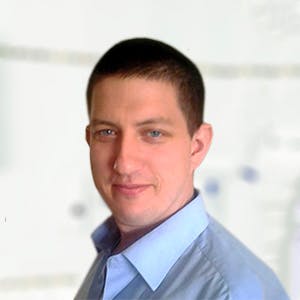 3320
Recommendations
Any prolapse should be seen by your Veterinarian for an examination and possibly a purse string suture to keep it is place; some dogs are prone to prolapsing but apart from basic treatment there isn't anything much to be done at home. Your Veterinarian should take a look at it when you go in for vaccinations. Regards Dr Callum Turner DVM
Add a comment to Cooper's experience
Was this experience helpful?
Roxy
English Bulldog
7 Weeks
1 found helpful
Has Symptoms
Red anal some blood when I
Good evening,
I have a 6 weeks old puppy and since we took her to the vet to get her tail cut at 15 days old we have notice discharge and red irrigate anas. She has not poop like the other puppies it just comes out of her. She eats well very active and playful no signs of pain. Please help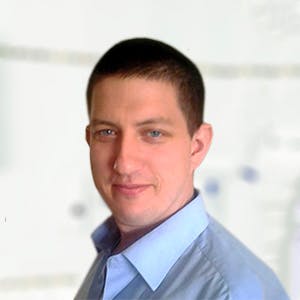 3320
Recommendations
I don't think the issues with the anus is related to the tail docking, however you should visit your Veterinarian for an examination especially as it seems that she has faecal incontinence. Without examining Roxy, I cannot say what the specific cause is. Regards Dr Callum Turner DVM
Add a comment to Roxy's experience
Was this experience helpful?
Moose
Chocolate lab
3 Months
0 found helpful
Has Symptoms
Bulging anus when defacating
I have a 10 week old lab puppy who I believe is showing signs of partial protrusion. The area around the anus looks puffy on a regular basis, but when he defacates his anus bulges out a good bit, sometimes has slight discharge before he goes, and then returns to normal after he is finished. His feces is never hard and he goes at least 4 times a day. He hasn't shown any signs of discomfort and doesn't lick or scoot his bottom around. He is still full of energy, eats all his food, and is well hydrated. I'm not sure what could be causing this bulging when he poops, and I'm worried it might result in surgery.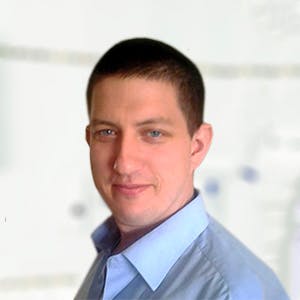 3320
Recommendations
You should ensure that Moose has soft stool and isn't straining too much, you could add some plain canned pumpkin to see if that helps with defecation; however if this continues you should see your Veterinarian about it or when you go for vaccinations. Your Veterinarian may choose to change diet or may place a purse string suture to see if that helps. Regards Dr Callum Turner DVM
Add a comment to Moose's experience
Was this experience helpful?
Tucker
German Shepherd
8 Weeks
0 found helpful
My dog as of this morning started having problem passing stool and after some attempts a pink flesh appeared which seems to be irritable to him. He passed some stool in twice before this started. He seem to be abit weak and didn't eat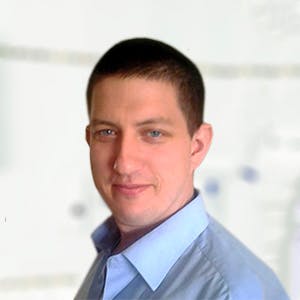 3320
Recommendations
It is possible that Tucker may have a little constipation or hard stool, you could try giving him some plain canned pumpkin to loosen the stool to help it to pass and prevent anything from everting out. If there is still an issue after a day or two of canned pumpkin you should visit your Veterinarian for an examination. Regards Dr Callum Turner DVM
My dog looks like he has a small protrusion from his anus. we noticed as there was a little blood. He has never had this before and when the wife cleaned it up when she touched the protrusion he yelped and cried
Add a comment to Tucker's experience
Was this experience helpful?
Cooper
Dachshund
7 Years
1 found helpful
Has Symptoms
Problem with anal gland/rectum
Medication Used
5 mg Prednisone, Metronidazole
My dog , a 7 year old Dachshund had colitis and has been on meds since December 10, 2017. On December 16, I had to rush him to the ER VET and he was diagnosed with a prolapsed rectum. He has had 3 purse string procedures since Dec.16 and a ultrasound that showed nothing wrong internally... but continues to push this gland/rectum out...He is on 3 meds ... I just don't know what else to do... mentally, physically and financially drained... Any suggestions?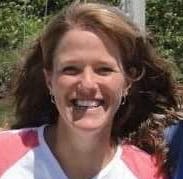 1611
Recommendations
Thank you for your email - I'm sorry that that is happening to Cooper. Normally, if the pressure from straining is great enough, the rectum can prolapse, but typically if you resolve the diarrhea and place purse-string sutures, the sphincter will regain its tone and it shouldn't happen again. It is unusual that he continues to have this problem, and might indicate a neurologic problem of some type. It might be worth a referral to a specialist to try and determine why this is happening and what can be done to treat it, as it seems to be an ongoing problem. I hope that they are able to resolve this problem for him.
Add a comment to Cooper's experience
Was this experience helpful?
Lucky
Rat Terrier
11 Years
0 found helpful
we have had our dog for 11 years now and he just started showin these symptoms: Straining while pooping, licks a red, irritable protrusion from anus. Pees and poops in the house now. He has had less energy and more clingy to me. Does he have this condition?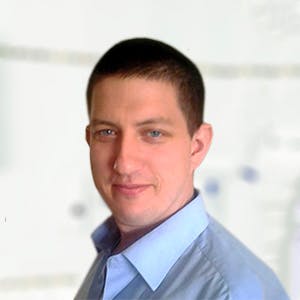 3320
Recommendations
It is possible from you description that Lucky has a small prolapse causing difficulty whilst defecating and causing him to lick his anus; I would suggest increasing his fibre intake by feeding something like plain canned pumpkin to make the stool softer. A visit to your Veterinarian would be best to evaluate the severity and to determine if a pursestring suture is required. Regards Dr Callum Turner DVM
Add a comment to Lucky's experience
Was this experience helpful?
Tillie
Labrador Retriever
6 Months
0 found helpful
My 6 month old puppy had diarrhea yesterday afternoon, and this morning. I fed her a small meal, and then this morning we started on Chicken and rice. I do not know what caused the upset tummy. Now when she walks her anus appears to be open slightly (about a pencil's width, a little smaller). She does not seem to be running a fever. She definitely has not lost her appetite, she is playing with her big brother, and she is drinking plenty of water.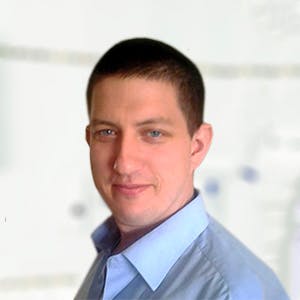 3320
Recommendations
It is possible that Tillie's anus is a little bit sensitive from the diarrhoea, I would suggest to keep an eye on it and see how she goes over the weekend. Check her anus for any leakage or damage, if there is no improvement over the weekend visit your Veterinarian on Monday. Regards Dr Callum Turner DVM
Add a comment to Tillie's experience
Was this experience helpful?
Leeko
Papillon
6 Years
0 found helpful
Has Symptoms
During defecation bleeding
Something coming out during defecation
I'm not sure if this is the right type of issue my dog has. But during defecation he bleeds. It's fresh blood as when he returns inside the house I have to clean his bottom as blood will drip. Also at times during defecation something starts to come out as he is defecating as innotice something sticking out. I do grab a tissue with warm water to clean it and notice it wants to come out as my dog pushes out. I did try to pull it but it was tough. It felt like rubbery, soft, and dark color. As I try to pull it my dog retracts it back into his anus. Like if it was a poop to come out but went back inside. He is active happy and playful. He eats as I changed his food to a better healthier food. He sometimes will become discomfort but not frequently. He did go to the vet and did a anal expression & exam of his rectum. I wasn't able to get more testing as it was very expensive. But the the doctor requested medication as a dewormer and another form of medication to stop the bleeding. I wasn't sure to give him the medication it without having an fecal exam. Please if there is any advice or help I can use to help my pet. He is a 6 year old papillon.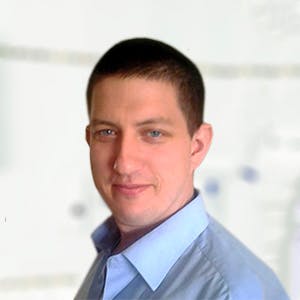 3320
Recommendations
There are a few possible causes for what you are seeing and feeling; please do not pull on the protruding object as this may be painful and could cause severe complications. Polyps and other types of growths are what you are probably seeing and feeling but further examination would be needed to confirm what is present as well as making a treatment plan (surgery). To help with the straining you could feed some plain canned pumpkin or give some stool softeners so that Leeko isn't straining whilst defecating; but ideally you should return to your Veterinarian for a more comprehensive examination. Regards Dr Callum Turner DVM
Jessica E., whatever came of that? My 11 week old puppy currently has the same problem.
My dog had puppies, and they are now 2 months old, and one of them had poop stuck in his anus, when we managed to get it off him, his anus was protruding a little.
Add a comment to Leeko's experience
Was this experience helpful?
Dog
Toy Poodle
15 Years
1 found helpful
I have a 15 year old toy poodle who has chronic rectal prolapse symptoms. The first time it happened was 10 years ago. He was treated with a purse string and it seemed to solve the problem. The symptoms reoccurred just recently. Each time, he was treated with a purse string, and he was fine for about 4-5 months. He recently had a purse string procedure (third one in a year and a half) , and the problem occurred the very next day after his purse string was removed when he pooped. He is not constipated, straining or having any diarrhea issues. Is invasive surgery his only option?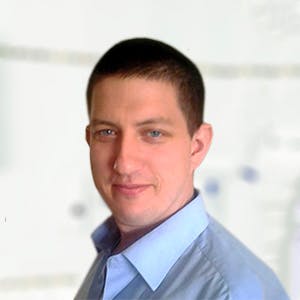 3320
Recommendations
If there is no excessive straining or signs of constipation, stool softeners may help (with or without purse string suture); however, for a more permanent fix, you would be looking at colopexy which is quite an invasive surgery and would need to be seriously considered in a dog of fifteen years old. Given his age, I would be more tempted to go the medical management route of stool softeners and purse string sutures; but you should discuss this with your Veterinarian as each dog's health is individual and he may tolerate the surgery well. Regards Dr Callum Turner DVM
We had this pet named ashley. We bought her when she was 2months old and now she's turning 3months old, but she has never been vaccinated. And now she is suffering from rectal prolapse (just based on my reasearch on how it looks like). I just want to know the pecentage of her survival if she will undergo on a surgery. ( I REALLY WANT HER TO BE ALIVE. <3)
Add a comment to Dog's experience
Was this experience helpful?
Josie
Australian Shepherd
8 Years
1 found helpful
my dog is a ausie 8 yrs old. she has been bleeding when pooping. been to vet twice, each time more antibiotics, probiotics and steroids. still bleeding. this morning I noticed something sticking out of her rectum. no more money to take her to the vet.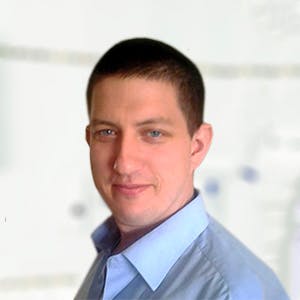 3320
Recommendations
Blood whilst defecating and something protruding from the rectum would be consistent with rectal polyps or some other type of mass like a tumour; without a hands on examination I cannot tell you what it is or your treatment options, I would recommend returning to your Veterinarian regardless of cost and until then feed a wet diet with canned pumpkin to give some fibre to make the stool more soft to make defecation slightly easier. Regards Dr Callum Turner DVM
thank you very much Dr. Turner. I will try the canned pumpkin. I appreciate you replying back
Donna
Add a comment to Josie's experience
Was this experience helpful?
Blake
Chihuahua/ Rat Terrier
14 Years
1 found helpful
My dog is 14 years old. He has a cyst and it is starting to bulge near the left side of the anul. The vet recommend surgery. It is expensive. I do love my dog. But is 14 years old too old to have that surgery? Not sure how he will come out of it. Really wondering....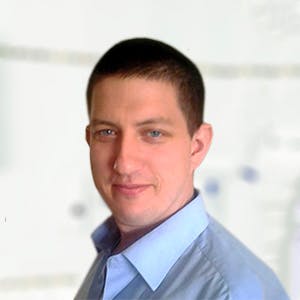 3320
Recommendations
I understand your concern regarding surgery; however there is a catch 22 situation here where there is a risk related to the surgery and there is a risk the cyst (in some cases) may grow to a point where it causes problems with defecation. Whilst surgery is risky in older dogs (determined by either over seven years old or dogs which have passed 75% of their expected lifespan), these risks may be mitigated by thorough blood testing prior to surgery and the use of modern inhalation anaesthetics which are easily controlled and are safer than injectable anaesthetics or older inhalation anaesthetics (halothane). Regards Dr Callum Turner DVM
Add a comment to Blake's experience
Was this experience helpful?
Karma
American bully
3 Months
2 found helpful
So I just got a new puppy and she has rectal prolapse 2 times since I got her. I believe that the surgery is a very big possibility. But I am afraid of the risk. How high would you say the risk is? After the surgery.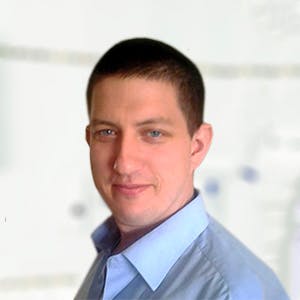 3320
Recommendations
Surgery risk isn't very high, the biggest complication is the possibility of faecal incontinence if too much of the rectum is removed (depending on the procedure used). Your Veterinarian may replace the rectum and place a purse string suture around the anus to keep it in place and will place Karma on stool softeners. Regards Dr Callum Turner DVM
Add a comment to Karma's experience
Was this experience helpful?
Blackie
German Shepherd long haired chihuahua
8 Years
1 found helpful
Has Symptoms
Butt scooting, licking and protrusion near anus
It appears as though my dog has recital prolapse. I don't have money or pet insurance, and I can't borrow from anyone. What should I do? He has a red cylindrical flesh hanging from his rectum. I put a warm compress on it today when I noticed it. The butt scooting has been going on about every other day for a week now.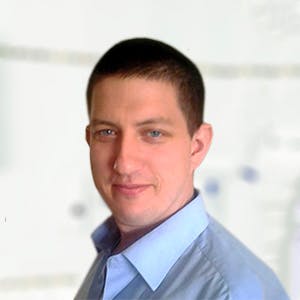 3320
Recommendations
Rectal prolapse as you have described are not a condition that can be treated or managed at home long term; regardless of cost, you would need to have it surgically corrected. Depending on the severity a duel approach from the abdomen and anus maybe required to correct the prolapse; there is a risk of permanent faecal incontinence after surgery. Until surgery is performed, stool softeners will help with the passage of faeces through the prolapse and regular cleaning and removal of faecal matter. Please have your Veterinarian evaluate Blackie's prolapse without delay so at least medical management and dietary steps are being taken. Regards Dr Callum Turner DVM
Add a comment to Blackie's experience
Was this experience helpful?
Misty
5 Years
0 found helpful
My pit bull has rectal prolapse caused by straining from diarrhea. It is reddish/pink in color as blood is visible. We have treated her for worms. Without extra money for a surgery, are there alternative methods that can be taken to decrease swelling and reverse the protrusion? Without surgery what is her chance of survival? I can tell that it's very discomforting for her. She's been this way for about 3 days.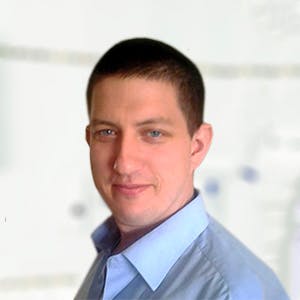 3320
Recommendations
The type and length of the prolapse would determine the type of treatment (almost always surgical) given; even in simple cases, the anus has sutures (stitches) placed around it to prevent the prolapse from recurring, in some cases extensive surgery may be required to secure the rectum or intestine in place to prevent recurrence. Lubrication gels with numbing agents used for manual reduction almost always lead to complications and recurrence. Although I understand your financial situation, I would urge you to visit your Veterinarian for surgery to prevent complications and to make Misty comfortable. Regards Dr Callum Turner DVM
My 2.5 yr old dog did this for the first time at the vet recently. He was scard, sh*t, and i didn't even realize it until the vet asked me about it. He took my dog back to push it in but it actually went back in by itself before he had to. Is it possible for it just to happen occasionally or when he's scared and poops? Ugh
this type of surgery would I have to have a vet that specializes in prolapse rectal surgery for my dog
I just bought a puppy and wasn't told he'd had surgery for this. I just found out and am doing research. If the dog has had surgery for this, can he now live a normal healthy life with no issues like this again or should I prepare and continue to look for signs of him prolapsing again?

He's such a sweet dog, I don't really want to return him for a refund... but we move a lot because of our profession and I'm not sure I can take care of a dog with serious health problems so young in his life. He's only 4 months old now.
Don't you get the fact that if through no fault of the oner, there are no fnancses. Had plenty of income when we got our dog, lost ability to work due to serious illness. We love our baby, but isn't any Vet or clinic willing to help and make some kind of payment arrangements or reduce fees in this case. After all, "first due no harm", should everything be about money???
Add a comment to Misty's experience
Was this experience helpful?