What is Brittle Coat?
Have you heard the comment that glowing skin means you're healthy? The same can also be said of your dog. If your dog has healthy skin and a shiny, smooth, silky coat, it is safe to say that he is probably pretty healthy. But, what of those canines who suffer from a dull, dry and brittle feeling coat? Something in their lifestyle is not right and your veterinarian should be consulted in order to pinpoint the problem. Diet, disorders such as thyroid problems, parasitic invasion and digestive issues are just a few of the causes for this condition.
Brittle coat in dogs is defined as a condition of the hair of the canine's coat which is dry and breaks or splits. This condition generally is influenced by environmental conditions, dietary regimen and systemic conditions.
Book First Walk Free!
Symptoms of Brittle Coat in Dogs
The symptoms of brittle coat in dogs can start with poor skin conditions and progress to the coat from there. Here are some of the symptoms you might notice:
Dull, lackluster look to the coat of your pet
Brittleness or dryness when you feel the coat
"Dandruff" or scaly flakes on the hair of the coat
Frequent Itching, licking or biting of various areas
Foul odors from the skin and coat of your canine family member
Types
Brittle coat in dogs is a condition which has no real types except as those which apply to the cause of the dry, dull and brittle look and feel of the canine's coat. This coat condition can be the result of a variety of issues (systemic, environmental, allergies and dietary), which can begin with the condition of the skin from which the hair follicles grow.
Causes of Brittle Coat in Dogs
There are a variety of issues which have been found at the root of brittle coat in dogs. Some of these issues are more involved than others, but they are fairly easily treated if addressed appropriately and in a timely manner. Here are some of them:
Poor commercially prepared diets, especially those dogs on low quality commercially prepared food - These diets don't contain enough of some nutrients and too much of other nutrients, formulated to keep the price of the product under control (some of these ingredients may be poorly digested, not readily rendering their nutrients to the canine's body)
Imbalanced homemade diets - Can include homemade diets which are not properly balanced to contain all of the nutritional elements required to keep your pet healthy (some nutritional education intervention might be needed)
Thyroid disorders - Decreased production of thyroid hormones can affect the quality of the look and feel of the coat
Diabetes - Can lead to thinning of the skin, followed by patches of dull and lackluster hair actually falling out
Grooming practices - This can include too frequent as well as not frequent enough bathing and brushing of your beloved doggy family member (can also include the use of shampoos and bathing products not properly formulated for the canine skin)
Digestive disturbances
Parasitic infestation - Both internal as well as external ones
Cancer
Obesity and arthritis - Can cause the canine to be unable to properly clean himself
Environmental conditions like the cold, dry, artificially heated atmosphere in your home during the winter season
Diagnosis of Brittle Coat in Dogs
Diagnosis of the cause of brittle coat in your canine family member will be a multi-step process, involving you, your vet and the local lab. Your part will encompass a complete history which will need to include the symptoms you have noted, their severity and duration, the animal's health history and vaccinations, husbandry (this includes feeding regimen, housing, bathing), behavior and attitude changes, appetite and any changes noted, elimination habits with any changes noted, any exposure which your pet may have had to other animals and any travel situations in which your pet has been involved within the past 6 to 12 months. This information will be included in the information and clinical findings when your veterinary professional does his physical examination and prepares to order any required testing to get to the root of the skin/hair problem.
During his examination, your vet will be looking for any skin lesions and scaling to help him identify the cause of the brittle coat and skin condition of your pet. Since there are a variety of causes of dry, flakey skin and dry, brittle coat in dogs, your vet will need to do a number of tests to eliminate some of those causative factors. He will likely order a CBC (complete blood count) and urine testing to start. Additional testing might include scrapings or other skin samples and biopsies, cultures to look for bacterial and fungal activity, cytology testing (involves getting samples of fluids from pustules for cell evaluation by the lab), microscopic examination of the hairs and "flea combing" (a process involving combing large amounts of scaling and other debri from the coat for lab evaluation).
Treatment of Brittle Coat in Dogs
Once the results of the required testing are collected, your veterinary professional will develop a treatment plan which is based on the cause of the brittle coat/dry skin problem in your dog. He will need to address any systemic issues which were identified in the diagnostic process and focus treatment toward that systemic problem as the underlying root cause of the external brittle coat problem. Your vet will likely recommend:
A topical treatment for the immediate problem of the dry skin and possibly some medication to ease the itching discomfort being experienced by your family pet
Antibiotics or antifungal medications if there is infection present
Hormone treatment if the cause is endocrine in nature (thyroid dysfunction, diabetes, Cushing's disease)
Possibly an anti-inflammatory medication to ease more of the discomfort and help to promote healing
There might be recommendations made for special bathing regimens which include medicated and other special shampoo preparations to help the skin heal
These treatment options could be combined and may need to be repeated until the condition is brought under control, which could be a lengthy process.
Recovery of Brittle Coat in Dogs
The skin condition which is causing the brittle coat in your dog will need to be treated and brought under control before the coat will return to its previous shiny, smooth and soft condition. This outcome may take weeks or months to achieve and maintenance of it may mean lifelong regimen changes for you and your beloved doggy family member.
These regimen changes might include bathing practices, dietary changes, grooming product changes and even exercise changes for your canine family member. You might even find yourself administering prescription medications to your dog for the treatment of those ongoing systemic issues. Of course, throughout all of this and beyond, profuse administration of the three A's (affirmation, attention and affection) are always part of the treatment plan.
Brittle Coat Questions and Advice from Veterinary Professionals
Hugo
American Bulldog
2 Years
0 found helpful
My pup hugo had mange and he recovered eventually through diet, oils and medication. However it's been 6 months since he has had a full coat and his hair is still coarse. His diet is on par, as well as his grooming. Will his fur ever get soft again?
Add a comment to Hugo's experience
Was this experience helpful?
Baby
Husky
1 Year
0 found helpful
Has Symptoms
Scratching Body and Biting Paws
Recently due to school and personal issues, I have not been able to fully attend the care of my Siberian Husky and yesterday I got home to see my Dog had her hair very brittle mostly the entire top and a large spot of hair that had seemed almost cut, except that it was brittle and she would not let me touch her there, she also seems to have fleas and a small mark that looks like a scar to me, aside from my family buying a bit of low quality food and constantly changing it, and not taking her out for a walk as she used to I am taking her to the vet tomorrow what should I expect and how should I personally treat her from now on?
Add a comment to Baby's experience
Was this experience helpful?
Loki
Golden Retriever
1 Year
0 found helpful
I have a golden retriever who just turned 1 this month. 5 weeks ago, a vet put him on Prozac for reasons I do not agree with. I am not against giving dogs Prozac. But my situation, i recently learned that it was very unnecessary after switching to a new vet.

Not only did he stop eating, his coat took a turn for the worst! Loki's coat was the most beautiful coat I've ever seen on a golden(I'm sure I'm probably partially bias). It was so soft and shiny! I used the best quality coat products and grooming tools to maintain it.
Now, his shedding is just beyond out of control, his hair just falls out by looking at it the wrong way. It's dull, brittle, and very thin.
Now that he's off the medicine, he's eating better, and I have him eating very healthy with added things like salmon oil and natural supplements such as blueberries. But I haven't seen improvement in his coat yet.

How long does it take for his coat to improve and be back to normal??
Hopefully by now Loki is better but if not, has he been tested for Cushings and thyroid disease?
Add a comment to Loki's experience
Was this experience helpful?
Deuce
Labrador Retriever
1 Year
0 found helpful
Our 1 ye old black lab has lost the hair on his neck and also shedding excessively. We are starting to notice other areas on his hips and back that are thinning too. Took him to the vet and had him on a special shampoo and antibiotics for 2 weeks and that didn't help. Just brought him back to have his thyroid tested. Any ideas on what else we can try. He is an avid swimmer - lake and pool daily.
Add a comment to Deuce's experience
Was this experience helpful?
Simon
Great Dane
3 Years
0 found helpful
Went to the vet a little over a month ago because he was licking his butt alot and he needed his anal glands squeezed did the procedure and his poop got analyzed and he had hookworm unfortunately. Vet said since he was on heartworm it should deal with the issue but just a little slower than using a dewormer so I didn't buy any. A few weeks after his diagnosis I noticed he started to shed excessively and certain parts of his fur were turning a brownish red color. It seems as if he's slowly losing fur in certain areas around his legs and his skin seems to be a little more red than usual aroind his belly and legs. The shedding has continued and hasn't stopped since. It seems as if it won't stop and I need to take him to the vet because by this time his shedding should have curtailed and the hookworms haven't been dealt with,he stopped licking his butt for a bit after going to the vet but the last 2 weeks or so he's been doing it much more and it's starting to worry me that his worm problem has gotten worse. Before this we've had him on the same food we've been on for aroind a year and his coat was extremely healthy and looked great.
Add a comment to Simon's experience
Was this experience helpful?
Lacey
Golden Retriever
5 Years
1 found helpful
My 5 year old golden retriever has been swimming in a lake for the first time in her life. After she went swimming a few times I noticed near the end of her back her hair more brittle in one spot. I'm not sure if it the lake causing this or something else! Please help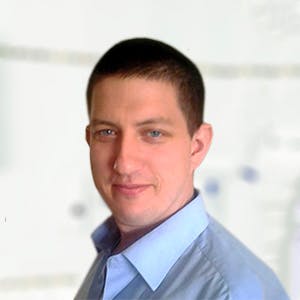 3320
Recommendations
After swimming in a lake, you should bathe Lacey thoroughly as there can be nasty things in lakes which may lead to issues later. However, if the hair appeared brittle immediately after being in the lake I doubt it was the lake water that caused this; there are many causes for brittle hair and you should ensure that Lacey has an appropriate diet and check in with your Veterinarian to ensure that there are no other underlying causes. Regards Dr Callum Turner DVM
Thank you! I gave Lacey a bath today and her coat seems better than before! I hope it continues to get back to normal. Thank you again.
Add a comment to Lacey's experience
Was this experience helpful?
Bradley
Yorkshire Terrier
5 Years
0 found helpful
My Yorkie is almost 5 years old and has always had a pretty soft and shiny coat. The color has started to change to a dark almost black looking color that is much drier than normal. A few weeks ago I noticed a few clumps of hair laying around. After inspecting Bradley I noticed that the hair is breaking off at the color change. It is only happening behind his front legs. He isn't scratching or anything out of the norm. No fleas either.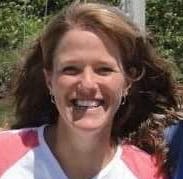 1611
Recommendations
That is unusual, for sure - without actually seeing Bradley, I have a hard time commenting on what might be going on with that hair change. Some reasons may be skin disease, or a systemic disease causing that problem. It would be a good idea to have him seen by a veterinarian, as they can examine him, see what might be happening, and recommend any testing or treatment that he might need to get his pretty coat back.
Add a comment to Bradley's experience
Was this experience helpful?
Griffon
Coton de Tulear
4 Years
0 found helpful
Hi my vet said to put him on very low protein diet due to mild microvascular displaysia. His coat was always spectacular but a few weeks after changing from Orijen 6 fish to Lotus senior chicken his coat was really bad. Tangles that caused some hair to come out, dry dull coat. I then added pumpkin, raw food, wet food and dehydrated veggies and Omega oil ans probiotic daily as a meal and kept Lotus as another. His hair isn't as bad but still not totally back to normal. I tried switching from Lotus to 3 other foods with fish and he won't eat them, which is not like him. He might prefer the baked food now. He luvs the other meal still. Should i change something with diet or add another supplement? He has a full length coat. Thanks.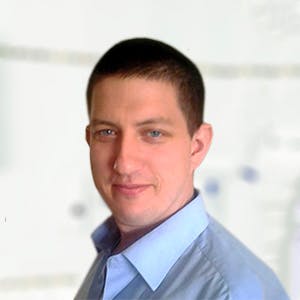 3320
Recommendations
Dietary management is important in cases of microvascular dysplasia, you should ensure that Griffon is fed the low protein diet as instructed by your Veterinarian; dietary supplements may help the coat, but you should check with your Veterinarian before using any to ensure that they are suitable for Griffon. Regards Dr Callum Turner DVM
Add a comment to Griffon's experience
Was this experience helpful?
Peanut
Chihuahua
7 Years
0 found helpful
Has Symptoms
Biting, itching, hair loss and breakage
My dog is diabetic, we have treated her for fleas. But she continues to itch and bite, I have bathed her in dawn to try and help. But she has scabs all over her legs and behind. She chews her tail and her hair has broke off in all the usual itching places, when I pet her my skin gets little bumps on it and I'm extremely itchy from our contact. How can I help my dog?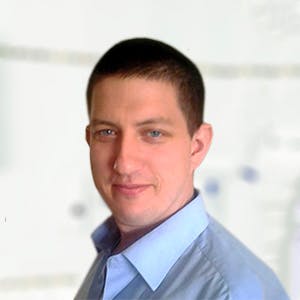 3320
Recommendations
It is concerning that you are having a reaction to petting Peanut, you should bathe her again but using a sensitive shampoo instead of a dish soap; you should also visit your Veterinarian as the reaction you are having is worrying and a brittle coat may be due to hormonal conditions, poor diet, parasites, environment among many other causes. Your Veterinarian will be able to narrow in on a specific cause. Regards Dr Callum Turner DVM
Add a comment to Peanut's experience
Was this experience helpful?
Kase
Siberian Husky
3 Years
1 found helpful
My nearly 3 year old Siberian Husky has lost almost all of his undercoat and you can see his skin when parting the outer coat. His neck line has been shredded by his collar and he has balding patches towards the back 3rd of his body to hind legs. This has all occured in the past 9 months after he had a severe case of Colon Colitis, followed by an operation to remove a growth on his eye lid, then showed symptoms of Zinc Deficiency and now the fur issues. His previous history showed allergies and skin disorders all which seem to be under control except for around his face so therefor is taking 2.5 to 5 mg of Prednol per day to control. He is being bath fortnightly with an Oatmeal Shampoo and given Megaderm daily as per Vets prescription, he also has 50mg of Zinc per day - and although this regime has been implemented for the past 5 months there is no improvement. I am concerned that brushing causes more heair loss but no brushing or washing results is breaking, tangled messes. We have not left a collow on him for the past 8 months now and only use when walking but the neck line has never gorwn back. When we place a harness on him to walk, within a few sessions there are bold patches being creating where the harnes rubs on his fur. CAn you give any advise please.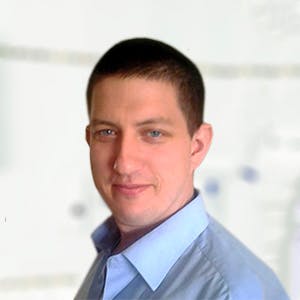 3320
Recommendations
In a case like this I am sure that your Veterinarian has already reviewed diet, potential hormonal conditions, malabsorption disorders among other usual causes; at this point I would suggest having a consultation with a Specialist to get to the bottom of the underlying cause or to at least understand what is happening better. Regards Dr Callum Turner DVM
Add a comment to Kase's experience
Was this experience helpful?
Hunter
Beagle
7 Years
0 found helpful
Has Symptoms
lose of weight and very coarse coat
Medication Used
vetsulin 15 units 2x dailey
My 7 year old Beagle was diagnosed with pancreatitis and is now on insulin. I noticed before he was diagnosed that his coat around his neck was getting brittle. It is now spreading down his back? He is parasite free! Could this be coming from the insulin or lack there of?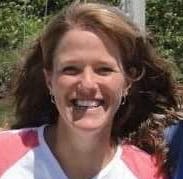 1611
Recommendations
Thank you for your email. Many endocrine diseases can affect the skin and hair coat, and you might notice a change in coat condition while her diabetes is being regulated. Some dogs, however, can be affected by more than one endocrine condition, and it might be a good idea to have Hunter's thyroid levels checked. Without examining him, I'm not sure what might be going on with him, but your veterinarian will be able to see him and give you a better idea as to what might be going on.
Add a comment to Hunter's experience
Was this experience helpful?
Whizzer
Whippet
6 Years
0 found helpful
Does treatment with Vetoryl sometimes lead to brittle fur? My dog has, finally, become well controlled Cushings using Vetoryl. His skin is much better, with no lesions or sore areas but his fur is very easily broken (mostly about 1/3rd down the shaft from the skin). It also appears to be thinning in certain areas (on his haunches and across the tail end of his back) but the loss is thinning, and has not lead to any bald patches, just areas where his skin can be seen through the fur. I am very reluctant to brush him, since I end up with a brush full of fur, but his fur now tangles easily and would lead to soreness if I left it completely. For info, my dog is just six, was diagnosed with Cushings 15 months ago and is a whippet x bedlington (n) male. He also has allergies.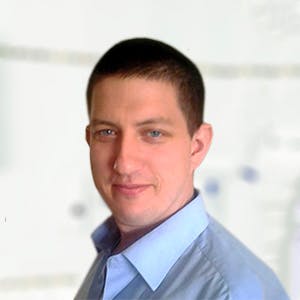 3320
Recommendations
Brittle coat is more associated with Cushing's than with Vetoryl (trilostane) treatment; I don't think that the treatment is the cause of the brittle coat but bring it up with your Veterinarian at your next appointment. Also, you should be seeing some improvement in the density of the coat during treatment; check the links below. Regards Dr Callum Turner DVM www.canine-cushings.co.uk/treatment-cushings-in-dogs www.cliniciansbrief.com/sites/default/files/Vetoryl_Client%5B1%5D.pdf
Add a comment to Whizzer's experience
Was this experience helpful?
Roxie
Chihuahua
11 Years
0 found helpful
My 11 year old chihuahua has developed brittle hair down the center of her back only. It doesn't seem to bother her. I was wondering if it could be caused by an allergy to a persian cat that came to live with us about six months ago. Her groomer has said that her skin is also dry.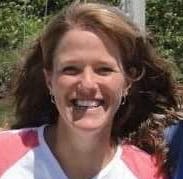 1611
Recommendations
Thank you for your email. Without examining Roxie, I can't comment on what might be happening with her skin, but it may be allergies, diet related, or parasites. It would be best to have her examined by your veterinarian, as they can determine what might be happening and treat her skin. I hope that everything goes well.
Add a comment to Roxie's experience
Was this experience helpful?