What is Rage Syndrome?
While many believe that rage syndrome is an extreme and rare form of dominance aggression, there are speculations that it may be a symptom of seizure-related aggression. Partial complex seizures result from abnormal electrical activity in the temporal lobe of the brain, an area which oversees memory, sensation, and emotions. Seizures in this area can affect behavior, specifically defensive and predatory responses, causing aggressive and threatening behavior.
Rage syndrome refers to a condition of uncontrollable aggression in dogs. While aggression can usually be attributed to a specific reason, such as protecting a territory, or from fear or anxiety, the classification of idiopathic aggression, or rage syndrome, is given when there seems to be no reason for the aggressive behavior or attack. It is seen most frequently in English Springer Spaniels, which has given the condition the additional name of "Springer Rage."
Book First Walk Free!
Symptoms of Rage Syndrome in Dogs
Symptoms of rage syndrome can include many of the signs of regular aggressive behavior that are triggered by normal aggressive tendencies. These can include behavior meant to protect and defend, but rage syndrome differs in that there are no discernable triggers to an episode of aggression. Often, episodes that can last minutes to hours are seemingly out of the blue, and can be focused on any person or thing in the dog's vicinity. The periods of aggression can be prolonged, and there is usually an accompanying behavioral change before or after, such as a slump of depression. Signs your dog may have rage syndrome include:
Behavioral changes
Depression
Violent and uncontrolled aggression
Lunging toward targets
Growling
Snarling
Barking
Biting and snapping
Baring teeth
Curling lips
Causes of Rage Syndrome in Dogs
While the cause of rage syndrome has not as yet been fully defined, there are some ideas why it may occur.
Genetic disposition to aggression
Extreme dominance aggression
Partial complex seizures, causing symptoms of aggression and behavioral changes
Seizures can occur due to varying factors, including:
Genetic disposition
Trauma
Brain tumor
Stroke
Rage syndrome can occur in any dog, but there are breeds that seem more prone to the condition. These breeds include:
English Springer Spaniels
Cocker Spaniels
Bull Terriers
Retriever breeds
Diagnosis of Rage Syndrome in Dogs
Rage syndrome can often be a difficult diagnosis. In many cases, a diagnosis of rage syndrome is later disputed and reclassified. Monitoring and reporting your dog's behavior before, during, and after aggressive episodes can help to discern rage syndrome from the many other forms of aggression that a dog can display. Any triggers or stimuli that precede an aggressive event can help to determine what kind of aggression your dog is displaying. Rage syndrome is diagnosed when there are no discernable triggers or reasons for the aggression, and there are perhaps periods of depression or behavioral changes that occur before or after the episodes.
To ensure there is not a medical reason for the behavior, your vet will perform a physical or neurological exam and may order blood tests, a urinalysis, or imaging techniques to look for any abnormalities, such as organ dysfunction or tumors. Abnormal EEG results can help to confirm a diagnosis of rage syndrome.
Treatment of Rage Syndrome in Dogs
Treatments for rage syndrome cannot cure the condition, but only serve to manage it, and owners should be aware that aggressive episodes can still occur. Every member of the family needs to understand the condition, and learn to recognize any behavioral changes that may signal an aggressive event is about to occur. You may need to change how you handle your dog in these circumstances.
The episodes characteristic of rage syndrome can usually be stopped with anticonvulsant medication, such as phenobarbital. While some dogs only need a single dose, other may need lifelong treatment with periodic blood testing to monitor the results, as well as any side effects. Constant monitoring of your dog's behavior will also be needed. If your dog has been diagnosed with discernable seizures, your vet will instruct you on appropriate behavior in the case of an epileptic seizure to ensure the safety of both you and your dog. In some cases when the aggression cannot be managed, euthanasia may be considered.
Recovery of Rage Syndrome in Dogs
To help manage the symptoms involved with rage syndrome, you may have to administer medication to your dog and take him in for periodic testing. The way you handle your dog may need to be tailored to his needs. Your dog may need lifelong treatments and monitoring to ensure the safety of everyone in the household. Recovery is fair, as some dogs can experience improvement with treatments, while others may still retain their aggressive behaviors.
Rage syndrome can be a frustrating condition, and owners may not have the patience to undergo the constant threat of unmitigated attack by affected dogs. As there may be a genetic component to this condition, it is recommended that affected dogs are not bred.
Rage Syndrome Questions and Advice from Veterinary Professionals
Ranger
Terri-Poo
5 Years
0 found helpful
I think my dog may have rage syndrome. He is very loving and playful and never gets angry at any human. Although I do have a chihuahua ( my dogs are both male ) who seems to trigger he rage. Ranger is my dog that I think has rage syndrome and it can be set off at random. Nothing triggers it except the site of my chihuahua, but it's not always. They play together all the time and sleep in the same bed but sometimes he will see my chihuahua and Ranger will get this blank look on his face and start ithe shake and will lunge at my chihuahua and since he's so small I pick him up and lay him on his back until he calms down and I will let him go and he will walk up to his brothers and lick him and go about his day. Is there anything I can do to keep him calm? Any medications I could possibly give him from the vet that won't make him out of it all the time?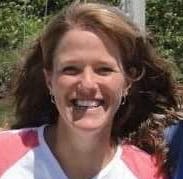 1076
Recommendations
Rage syndrome is an uncommon condition, while aggression is actually quite common. There may be a trigger that sets Ranger off, and it would be a good idea to have a trainer assess the two of them to see what that trigger might be, and how to avoid this from happening in the future. If you do not know a good trainer, your veterinarian will be able to recommend a trainer.
Add a comment to Ranger's experience
Was this experience helpful?
Copper
Springer Spaniel mix
10 Weeks
0 found helpful
Has Symptoms
Snapping, biting and growl
I have a 10 week old Springer Spaniel mix who is displaying concerning behavior such as described above. Last night my 8 year old son went to pick him up and he snapped aggressively at him and put a mark on his leg through thick pajamas. Most times he lets you pick him up and is very affectionate and then sometimes he just lashes out snapping, growling and biting. He was licking the floor and I went to pick him up and did the same thing to me. He is so young I don't know what to do. Is this rage syndrome?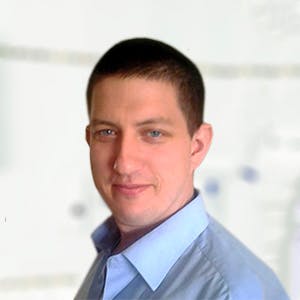 2492
Recommendations
True rage syndrome is rare, however there may be other behavioural issues (apart from rage syndrome) or triggers which is causing Copper to lash out; it is important to visit a Veterinarian to check him over for any medical cause (signs of pain etc…) and to discuss rage syndrome with them. Without examining Copper and ruling out other causes, I cannot say if it is rage syndrome or not, especially given the rare nature of the condition. Regards Dr Callum Turner DVM
Add a comment to Copper's experience
Was this experience helpful?
Pup
Australian Shepherd
3 Months
0 found helpful
I am a dog trainer who was contacted by a friend who is a Veterinarian who examined a puppy and got bit. She has been a Vet for many years and is very good with puppies so this is an unusual occurrence. The clients are first time dog owners with two young boys 7 and 9 years old. They reportedly play rough with the pup and puppy is described as mouthy. Pup is an Auusie/BC X. It sounded a lot like Rage syndrome but being that it is a very rare I wanted to see your take on the situation before we meet with client to advise. This is teh description I received:
10 week Aussie. I saw him 4 weeks ago (at 6 weeks) w his litter - everyone looked good, nothing exciting.

Today, my tech started the appointment, including getting temp and vitals - no problem.

I came in the room and he ran over to say hi. I sat down in the floor with him and he was very playful and mouthy, like 90% of puppies. I asked my tech to bring him a chew so he could chew that rather than me. He took the chew and started to walk away with it, but I pulled him back over to me by his harness. No prob. He settled between my outstretched legs on the floor, laying sternally with head facing away from me.

He chewed his chew. I did most of his exam - ears, lymph nodes, abdominal palpation, checked for two testes. I had been handling him, sitting like that for at LEAST five minutes while talking with o. After I was done checking him out, we sat like that and I was petting him (shoulders/back - as I had been) while we talked.

I changed NOTHING, and he gave zero warning - no growl, no freeze, no head turn, no change in posture...nothing...and turned and nipped at my left hand (and missed). I pulled away. He stood there for 1-2 seconds and then actually moved closer and grabbed my hand. There's a scratch from a canine in the top of my wrist, and more of a puncture/slice/bruise on the side. He tried to come toward me again, snapping - but my tech pulled him away by his leash attached to his harness. He would have gotten my inner thigh if she was any later. 😳

Obviously he dropped the chew while biting me, so once he was pulled away, I stood up, grabbed it and tossed it up on the counter, out of his sight. I said we'd need to do the rest of his exam on the table with no treats, then I realized I was bleeding. Stuck a bandaid on. He was still super aroused when I went back in, and I still needed to listen to his heart and vaccinate him, so I muzzled him (which he accepted pretty well).

Finished exam/vax. He was put back on the floor and laid down like he was exhausted. He was a totally different dog from the one who greeted me.

So...my concerns are as follows:
-He's 10 weeks old
-He gave no warning. (I'm sure I'm not perfect at seeing warning signs, but my only other bite was a shepherd whose dad had trained him not to growl...no warning, grabbed my arm with his incisors through lab coat).
-He was fine, then suddenly not - with no changes on my part
-he kept coming at me - I wasn't reacting except to try to push him away without more tooth-contact - he was very persistent
-this family has never had a dog
-family has 7 year old and 9 year old who I'm sure will have friends over

14 years, all the turd shepherds come to me, and my worst bite is from a puppy?! It seemed to me to be very unpredictable, no warning given, and then he persisted in trying to get to me after the initial snap.

I don't know what I could have done differently. I've never had a puppy do anything remotely close to this.

What are your thoughts?

I sent an article on Rage syndrome and she checked with her Tech on whether there was further aggression directed at anyone else and this is the response"
Did hear back from tech. Here's what she said, "Yes, before I pulled him away by his leash, I tried to grab his harness, and he snapped at me and tried to bite before I grabbed his leash and pulled him away. Then when we had him up on the table before you muzzled him I touched his back to keep him from falling off the table and he turned around to bite me then too."
Description of behavior following incident:
It was super weird after the repeated bite attempts how he just seemed very subdued when I muzzled him, and then super out of it on the floor afterward.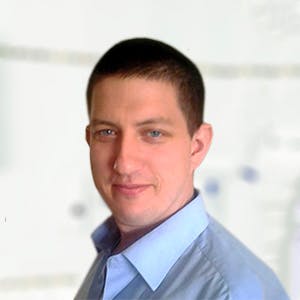 2492
Recommendations
Rage syndrome is (as you'll know) more common in Springer Spaniels than in Australian Shepherds; it is rare in Australian Shepherds but apparently may occur according to the Australian Shepherd Health & Genetics Institute and occurs more commonly in Border Collies. The description given does sound like rage syndrome, but the breed and age of the pup doesn't really fit with the criteria of the condition. I would suggest trying to find someone in your area familiar with cases of rage syndrome and get their input during the examination. Regards Dr Callum Turner DVM
Add a comment to Pup's experience
Was this experience helpful?
Charlie
Cavalier King Charles Spaniel
3 Years
1 found helpful
Would appreciate your input. My 3 year old King Charles Cavalier Spaniel recently has had what I call growling episodes that seem to appear out of the blue. These growling episodes started about three months ago. The first time it happened I thought something had startled him and that he had reacted in fear. He had been looking out the window of an airplane on a poorly lit tarmac on a rainy evening and there was activity outside the window. He suddenly growled a fierce sounding growl, so I distracted him and he was instantly quiet. Since then, this type of behavior has occurred every now and then and there is nothing that I can visibly see that may have provoked him. Just today, he was sitting on my lap relaxing and all of a sudden he started to growl at me as though I had done something to provoke him----generally, he has such a sweet disposition so I am concerned about these random episodes that he is experiencing. This is potentially problematic since he has been serving as a comfort dog and I am concerned about his well being. I am very attached to this sweet tempered dog and these behaviors are so contrary to his general disposition. Yesterday, he jumped up on the couch, yelped, quickly jumped down onto the floor and then briefly growled. I want to help Charlie, but I don't know what to do.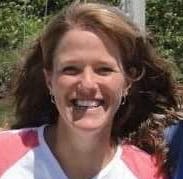 1076
Recommendations
Thank you for your email. It would be a good idea to have Charlie examined by a veterinarian, as it sounds from your description like that might be something bothering him, or painful, that he is reacting to. Your veterinarian will be able to examine him, determine what might be going on, and see treatments might help.
Add a comment to Charlie's experience
Was this experience helpful?
Bolt
English Springer Spaniel
18 Months
0 found helpful
I have an English Springer Spaniel that sometimes has fits of barking. He never lunges at us and only growls during playing.but the other day a female similar in age to him (1.5 years) barely nipped him on the neck and he responded very suddenly with LOTS of growling. We never have trouble with him and other dogs. Could this be an early sign of rage syndrome? And if so what do we do?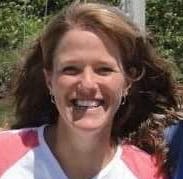 1076
Recommendations
Thank you for your email. I'm not sure that Bolt is showing signs of Springer rage, as much as normal developmental growth. If he is showing any signs of aggression, it would be good to work with a trainer now, as I cannot see or examine him, and you want to make sure that any early signs are nipped in the bud. Your veterinarian can recommend a good trainer for him if you need one. I hope that all goes well for him.
Add a comment to Bolt's experience
Was this experience helpful?
Beta
Beagle
3 Years
0 found helpful
Hi,

I have a three and a half years old female beagle called Beta. She has recently accomplished a mother role, gave birth to five adorable puppys. Most of the time (or almost all the time) she is cuddly, warm-hearted, constantly seeking our company and demanding to be petted, sleeps on her back (that's a sign), great with kids, a variety of dogs, even a cat, overall a happy dog...but.

From time to time she reacts violently to us (any member of the household), by violently I mean she snaps (accompanied with growl), bites and run away, most of the time under the table or bed. By now she had those episodes at least ten times towards any of us, at least once.

At first we thought it was bite out of sleep, as most of the time it happened when she was sleeping/lying down. I would sit near her start petting her and as soon as I approach near tail region she jumps at me. Sometimes it was only a look, sometimes only a quick growl, but sometimes also a bite.

A soon as it happens and she jumps off the bed, she reacts like nothing happened. And that's what confuses us the most.

As I recently stumbled upon this article regarding Rage Syndrome and read a bit more about it, I've found that Beagles are also on the list of breeds prone to that, rarely but they are.

Does the symptoms that I've listed have anything to do with Rage Syndrome? Or can it be caused by pain related to perianal gland (gland under the tail)? Or it could be something else?

Thank you in advance.
Greetings from Belgrade (Serbia).
Regards,
Damjan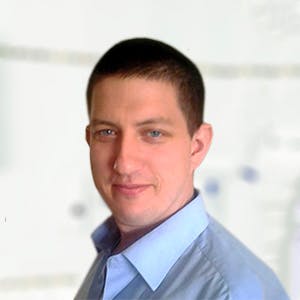 2492
Recommendations
Whilst rage syndrome is rare in Beagles, they are a known affected breed; the behaviour or rather symptoms since behaviour is something we believe a dog can control consciously does sound like rage syndrome with sudden aggression. However, in cases of rage syndrome dogs usually don't realise what has occurred and they don't go to hide after an episode which makes me think that Beta is aware of the aggression and is sorry afterwards. It is possible that the 'episodes' are in response to pain or another stimulus, but you would need to discuss with a Neurologist or your General Veterinarian about distinguishing between the two. There is a Veterinary School in Belgrade, which may have a Neurologist knowledgeable about the condition and to check for it. Regards Dr Callum Turner DVM www.vet.bg.ac.rs/en
Add a comment to Beta's experience
Was this experience helpful?
Pretty
Chihuahua
10 Years
0 found helpful
Seizure Related Rage Syndrome!

My 10 year old chihuahua mix has recently started displaying signs of Rage Syndrome. About 3 months ago we noticed she would growl at us if we moved her or moved while we slept (she sleeps with us cause the seizures) and about 3 weeks ago her symptoms have got worse by the week. She will growl, lunge, bite and snap at everything and anything for HOURS! From the time she wakes up until the time she goes to sleep she growls and it is heart breaking! She has been diagnosed with epilepsy (cluster and grand mal seizures) about 5 years ago and has been on 16grain dose of Phenobarbital 2/2x a day and the medicine does NOTHING for her recent aggression! I spoke to my vet and she did give me options to change her meds, mri to check for brain tumor or put her down! Unfortunately, I have another dog who is getting surgery (a whole mother story) so MRI for her is Not in our budget!
PLEASE- I'm just looking for possible treatment to calm her! I just want my baby back :( she hasn't played or seemed happy in 3 weeks!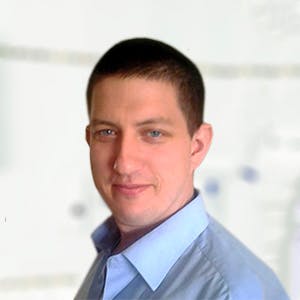 2492
Recommendations
In cases like this it is difficult and sometimes even impossible to control aggression especially when there is a long history of seizures; there is nothing that I can recommend to give to Pretty and would strongly recommend you consult with a Neurologist to try and find a balance or some answers for what is occurring. Regards Dr Callum Turner DVM
Add a comment to Pretty's experience
Was this experience helpful?
Khloe
German shepherd mix
9 Months
1 found helpful
My girl dog act sad all they tail doesn't wag head always down never plays or sit with us she hides under a bed and when walk by she growls we get to close she barks and then bites we stuck things under there and she bites it like an attack dog we don't know what to do any more and I'm getting worried shes like 9 months and shes big and we have a baby dog and when we give him treats shell bite him so I have no idea whats wrong with her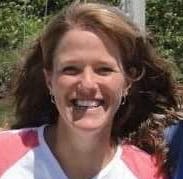 1076
Recommendations
Thank you for your email. I'm not sure how long you have had Khloe or where she came from, but that is very aggressive behavior for a young pup. You would be best to hire a trainer to work with her to see if this aggressive behavior can be corrected. Young dogs tend to learn more quickly, which is a positive thing for her, but I am afraid that your other dog, or one of your family, will get hurt if she is allowed to continue that behavior. Your veterinarian can recommend a trainer that can work with aggressive dogs for you. I hope that things go well for Khloe.
Add a comment to Khloe's experience
Was this experience helpful?
Harley
English Springer
5 Years
0 found helpful
I have a five year old Springer Spaniel he is showing signs of aggression. He growls at my husband and shows his teeth. I was between him and our other dog and he went after the other dog and bit me this has happened 2 times to me and once to my husband. He seems fine one minute and playing with our other dog then the next he flips. It has recently gotten worse over the last month.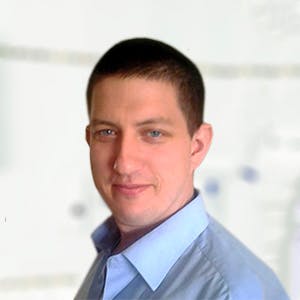 2492
Recommendations
There is no direct treatment for rage syndrome but there are possibilities to manage the condition by paying attention to Harley and looking out for triggers; also medical therapy can be considered but isn't ideal long term, you should discuss this with your Veterinarian and a Behaviourist to determine the best course of action. Regards Dr Callum Turner DVM
Add a comment to Harley's experience
Was this experience helpful?
China
Beagle Point
3
0 found helpful
My dog will be fine one minute and then out of nowhere will attack my other dogs or cats. She then acts as if nothing happened. She will bite my family if she is awakened suddenly but never puntures skin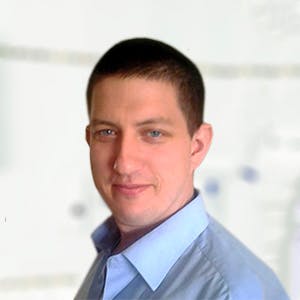 2492
Recommendations
Sudden aggression like this is normally attributable to a medical issue, normally involving pain leading a dog to bite or lunge at other dogs or people; I would recommend you have China checked over by your Veterinarian looking for possible causes of pain or hormonal conditions which may explain this behaviour. Regards Dr Callum Turner DVM
Add a comment to China's experience
Was this experience helpful?
Frank
Cocker Spaniel
7 Years
0 found helpful
Has Symptoms
Mild, timid, friendly to aggrssive
We have a seven year old male Cocker Spaniel who was diagnosed with epilepsy approx three years ago and is on daily medication. The dog also appears to have rage syndrome and I am aware that the immediate response is that it is probably behavioural but I am sure it is not. We want to avoid having our little family member put to sleep so are desperate to identify a solution. The dog will be fine one minute, very loving, calm and friendly and will then attack a family member (only, is nervous and timid outdoors). The attaches are vicious and we have had more than eight of these now with family members hospitalised three times. I was lying down recently and he walked up to me laid down next to me and then growled quickly and attacked me. His four fangs were deep inside my wrist and he shock his head to cause severe damage. I have just been discharged from hospital after an operation and have severe damage and will scar. How can we seek help and find a solution?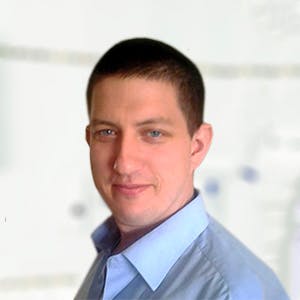 2492
Recommendations
It is very difficult to determine the origins of this type of episode, many times behaviour is the main cause but there may also be medical causes too; a thorough physical and neurological examination by your Veterinarian is needed to determine a medical issue or to rule it as a behavioural problem, behavioural issues are more difficult to pin down. It is important to look for any triggers or other actions which occur before an attack which may help to determine a cause. Regards Dr Callum Turner DVM
Hi I'd like to please try ask on any sort of advice please. I have a lovely young springerdoer dog. He's aged just over 3 years.

Normally he is always playful, loving caring young dog. And he is very protective towards each one of us in family. Being four people in house hold.

Thing is though I know myslef that he has some type of anger aggression in him.

Varies from different aggression.

1) - always doing this with when my two young adult girls come back home from college. Or if to maybe stay out a night. Is that he growls. Which sometimes can be slight growl. But other times loudly. And slightly shows teeth but at same time gives out kisses. (?).

Few times he has slightly snapped when given into trouble by this type of behaviour (trouble by giving out stern voice of telling him NO!).

Even though we all know in house hold that he truly does not mean to act out in such an anger aggression manor. And we all do try our best to deal / handle the ciuation in best way we can.

2)- I've seen him act out in an anger aggression manor at times when anyone at our door. Like most dogs do to bark. Which he does. But also if anything is hanging up on to door such as a jacket. A bin bag. He will bark, jump up and grabbing hold of what's hanging up o door and pulls it. (Which he has torn my leather jacket by this type of anger aggression). Just trting to seek any means of advice in anyway.

We all love our dog so very much. And just want to try help him. Thank you.
Add a comment to Frank's experience
Was this experience helpful?
coco
Cocker Spaniel
8 Years
1 found helpful
i want to know if my dog has cocker rage.she is very friendly with me and my family.but if ant one else tries to pat or touch her,she will bite.she was laying by my feet and when my mom walked pass,out of no where she went to attack.she is very protective of me and jealous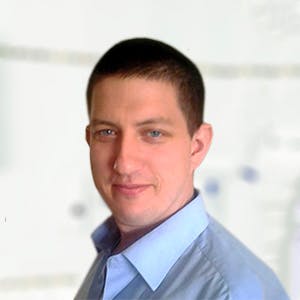 2492
Recommendations
Whether the cause is 'Cocker Rage' or just general protectiveness the cause is behavioural; depending on the research, Cocker Rage usually starts in dogs (really any breed of dog - again depending on the research quoted) at less than two years of age. From your description, it just sounds like Coco is overprotective of you and you need to discourage this behaviour by controlling Coco when this happens and punishing her so she understands this behaviour is wrong (see below link). Regards Dr Callum Turner DVM www.cesarsway.com/cesar-millan/cesars-blog/Canine-and-punishment
Add a comment to coco's experience
Was this experience helpful?
Jack
Pomeranian
7
0 found helpful
hi ... I've adopted a 7-year-old pomeranian, Jack. He's usually very cheerful, friendly and loving. I early on discovered that he sometimes attacks feet, usually of males in athletic shoes. I was told that he was taken from his first home, where he spent maybe his first 18 months, because a teen boy was kicking him. Don't know which came first, the attacks or the kicking. I have a young male roommate whom Jack really likes, and he sometimes suddenly loses it and rages at his feet, then a second later it passes and he's fine a happy again. But now I have a worse problem. Jack has arthritis and bad knees, and at night he's sometimes not up to climbing the long stairs to come to bed, where he sleeps with me on the bed. In recent weeks he's started to viciously attack me when I stoop to pick him up from the floor where he's been resting or napping. If I whack him or aggressively respond verbally he goes ballistic. Bit me a few weeks ago, I still have the scar from two tooth flaps. I was throwing a towel over him and bringing him up anyway, because once he's up and on the bed he's his cheerful loving self again. Made him furious when I lifted him with the towel. I was awau for four nights, and since coming home I haven't done that. the first night he attacked again I yelled at him and left him alone. 45 minutes later he came up on his own and 'asked" to be lifted onto the bed. he got angry again last night, and I left him alone for 45 minutes, then when I went down to check on him, he rolled over to show his belly and let me pick him up. I'm reading about rage syndrome and idiopathic aggression? If it were seizures, would it be correlated to being sleepy at night? What about his foot attacks? I'm very broke right now, can't afford tests etc. Thanks for any advice. I've had him since spring, I was fostering him for a family in a homeless shelter, his second family, and they've decided he's so happy with me it's in his best interest to stay. They loved him, I don't think they caused this? Could it be correlated with baby aspirin? I'm told he needs his knees replaced, and that he has arthritis, so I began giving him baby aspirin twice a day a few weeks ago. Before this started.

Diane, [email protected],com (I don't see where to put my contact info, the fields below are so pale I can barely read them!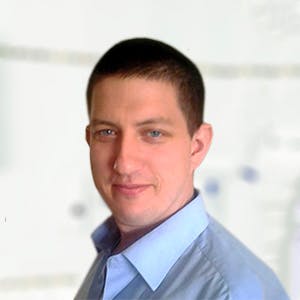 2492
Recommendations
It is always difficult to control behavioural issues and to understand them especially in cases where history is hazy and unclear; punishment can be constructive or destructive, try ignoring Jack when he has an aggressive episode and leave him where he is. If he starts to attack feet, get the person to walk away to another room; these triggers are difficult to determine and predict. I do not think there is anything medically wrong, but a Behaviourist would be your best course of action. Regards Dr Callum Turner DVM
Add a comment to Jack's experience
Was this experience helpful?