What is Rage Syndrome?
While many believe that rage syndrome is an extreme and rare form of dominance aggression, there are speculations that it may be a symptom of seizure-related aggression. Partial complex seizures result from abnormal electrical activity in the temporal lobe of the brain, an area which oversees memory, sensation, and emotions. Seizures in this area can affect behavior, specifically defensive and predatory responses, causing aggressive and threatening behavior.
Rage syndrome refers to a condition of uncontrollable aggression in dogs. While aggression can usually be attributed to a specific reason, such as protecting a territory, or from fear or anxiety, the classification of idiopathic aggression, or rage syndrome, is given when there seems to be no reason for the aggressive behavior or attack. It is seen most frequently in English Springer Spaniels, which has given the condition the additional name of "Springer Rage."
Book First Walk Free!
Symptoms of Rage Syndrome in Dogs
Symptoms of rage syndrome can include many of the signs of regular aggressive behavior that are triggered by normal aggressive tendencies. These can include behavior meant to protect and defend, but rage syndrome differs in that there are no discernable triggers to an episode of aggression. Often, episodes that can last minutes to hours are seemingly out of the blue, and can be focused on any person or thing in the dog's vicinity. The periods of aggression can be prolonged, and there is usually an accompanying behavioral change before or after, such as a slump of depression. Signs your dog may have rage syndrome include:
Behavioral changes
Depression
Violent and uncontrolled aggression
Lunging toward targets
Growling
Snarling
Barking
Biting and snapping
Baring teeth
Curling lips
Causes of Rage Syndrome in Dogs
While the cause of rage syndrome has not as yet been fully defined, there are some ideas why it may occur.
Genetic disposition to aggression
Extreme dominance aggression
Partial complex seizures, causing symptoms of aggression and behavioral changes
Seizures can occur due to varying factors, including:
Genetic disposition
Trauma
Brain tumor
Stroke
Rage syndrome can occur in any dog, but there are breeds that seem more prone to the condition. These breeds include:
English Springer Spaniels
Cocker Spaniels
Bull Terriers
Retriever breeds
Diagnosis of Rage Syndrome in Dogs
Rage syndrome can often be a difficult diagnosis. In many cases, a diagnosis of rage syndrome is later disputed and reclassified. Monitoring and reporting your dog's behavior before, during, and after aggressive episodes can help to discern rage syndrome from the many other forms of aggression that a dog can display. Any triggers or stimuli that precede an aggressive event can help to determine what kind of aggression your dog is displaying. Rage syndrome is diagnosed when there are no discernable triggers or reasons for the aggression, and there are perhaps periods of depression or behavioral changes that occur before or after the episodes.
To ensure there is not a medical reason for the behavior, your vet will perform a physical or neurological exam and may order blood tests, a urinalysis, or imaging techniques to look for any abnormalities, such as organ dysfunction or tumors. Abnormal EEG results can help to confirm a diagnosis of rage syndrome.
Treatment of Rage Syndrome in Dogs
Treatments for rage syndrome cannot cure the condition, but only serve to manage it, and owners should be aware that aggressive episodes can still occur. Every member of the family needs to understand the condition, and learn to recognize any behavioral changes that may signal an aggressive event is about to occur. You may need to change how you handle your dog in these circumstances.
The episodes characteristic of rage syndrome can usually be stopped with anticonvulsant medication, such as phenobarbital. While some dogs only need a single dose, other may need lifelong treatment with periodic blood testing to monitor the results, as well as any side effects. Constant monitoring of your dog's behavior will also be needed. If your dog has been diagnosed with discernable seizures, your vet will instruct you on appropriate behavior in the case of an epileptic seizure to ensure the safety of both you and your dog. In some cases when the aggression cannot be managed, euthanasia may be considered.
Recovery of Rage Syndrome in Dogs
To help manage the symptoms involved with rage syndrome, you may have to administer medication to your dog and take him in for periodic testing. The way you handle your dog may need to be tailored to his needs. Your dog may need lifelong treatments and monitoring to ensure the safety of everyone in the household. Recovery is fair, as some dogs can experience improvement with treatments, while others may still retain their aggressive behaviors.
Rage syndrome can be a frustrating condition, and owners may not have the patience to undergo the constant threat of unmitigated attack by affected dogs. As there may be a genetic component to this condition, it is recommended that affected dogs are not bred.
Rage Syndrome Questions and Advice from Veterinary Professionals
Aiden
Border Collie
3 Years
4 found helpful
So I've had my dog for 2 1/2 years and he has been a wonderful dog. We got him from the shelter so we aren't sure about his year before us. We assumed most of his behavior problems were from then. But as the years went on we are getting more and more worried.

He's super sweet one moment. Happy wagging his tail, playing, or laying with us and then the next he is lunging, biting, baring his teeth. We have learned that we can't wake him up at all otherwise we will get bit.

We have done training for his resource guarding problems and anxiety but for some reason this doesn't end. Weve uped his exercise, changed his food, given new toys, and done everything we can think of to help correct the problem. But even our trainer has given up. Does this sound like rage syndrome? Because we are very close to putting him to sleep since no shelter will take him and he can't be around kids. (I'm about to have a baby)
I am reading comments that are clearly emotional and judgmental. Neither is helpful when you love a dog who intermittently wants to kill you or others. There is a responsibility to the public, your family and neighbors. This condition is not manageable with medication. These dogs are ticking time bombs, legal liability risks and most importantly a risk to any animals or humans around them. Putting a dog to sleep is never an easy decision. However it is a necessary one.
unless rabies death is no answer alot of dogs bite and i been spraying with water bottle
death is not answer my dotson has these problems and i would never turn back on my friend
My dog attacked twice. Once after a trip and another today. I think you should take the signs and euthanize him. Our family is doing the same thing. The dog may not remember the incident so not ideal to keep him around babies
Add a comment to Aiden's experience
Was this experience helpful?
Patches
Border Collie
8 Months
2 found helpful
Has Symptoms
Lack of knowledge afterwards
Multiple times Patches will be sitting on our lap getting pets and when out of no where he will try attacking our hand. He will not respond to us at all verbally or physically. We end up having to put him in his kennel until he calms down. Nothing we say or do seems to help.

He has attacked both of our other dogs without warning or being provoked. He attacked our Chihuahua, who he is normally protective for out of no where. When we broke it up, it was like Patches was a completely different dog. Almost rabid. Nothing we said or did would break the rage.

Another time my husband was sleeping and he woke up with Patches mouth (muzzled due to the attacks) pressed against his cheek growling low and aggressively. My husband was dead asleep at the time and said it was one of the most terrifying experiences even knowing he was muzzled.
After the attack's he seems to be fine. Wanting to play with the dogs he just sent after. Loving us and sniffing any winds with concern and question.
My dog seems very similar to patches, tho his attacks are 99% only after the sun goes down. Out of no where, he will attack one of his two siblings and is completely unresponsive to us when we try to pull them apart. We usually have to resort to choking him out. It will take him a bit of time to calm down in the kennel, and then it's like nothing event happened. Is it possible for rage syndrome to only happen in the evenings?
About three weeks ago my Border Collie/Aussie mix viciously attacked my face out of no where. There was no stimulus or reason for the attack that left me with a broken nose, two blacks eyes and gashes down both sides of my nose and the inside of my upper lip and gums. Until that moment, we had several incidents of growling and baring teeth at my husband, but no aggression toward me. His eyes glazed over and all 63 pounds of dog came at my face before I could even react. We are shocked and beside ourselves with this. We have begun medicating him and working with a behavioral specialist but we are not making much headway as the growling continues. So sad to think we may have to put down this beautiful animal for our own safety.

Cooper's Dog Mom
Add a comment to Patches's experience
Was this experience helpful?
Chino
Papillon
2 Years
0 found helpful
I adopted my dog Chino, a papillon mix about 5 months ago- he is nearly 2 years old. He is a rescue, and his previous owner returned him to the shelter after about a month. He is very sweet and playful, knows how to play bite and listens very well to commands. He is the perfect dog, so cuddly and playful. But we have had a few incidents that are unnervingly similar to the idiopathic descriptions. We have had 4 occasions now when we are both sitting or laying in my bed, maybe a foot apart as we do every day when He suddenly turns and attacks me, pure aggression. Frantically Bites my face. Hard. Doesn't respond to me trying to stop him in a panic I am always taken off guard because it comes out of nowhere. Each time he has bitten me hard enough to make me bleed quite a bit. And the episode only lasts a few seconds. But he is totally normal before and afterwards. It's almost like he doesn't know he attacked me or doesn't remember anything that just happened. He immediately goes back to being regular playful Chino. I am very worried. I have scars on my face from him biting me over the last couple months and the attacks are only getting worse.
Add a comment to Chino's experience
Was this experience helpful?
Charlie
English Springer Spaniel
6 Months
0 found helpful
Has Symptoms
Growl Aggression. Lunging.
My 6 month old Springer Spaniel Charlie has always been a loving guy and full of energy since he became part of my family at 10 weeks old. I have always considered him very temperamental...you could get close to his face, wake him up from sleeping, etc without him getting upset at all, but recently he seems to have these random burst of aggression towards me out of the blue. If I'm walking around the house, suddenly he will lunge at me and nip then bark when I tell him no. He soon after will run wildly throughout the house with a toy in his mouth growling...running a few times around and then all of a sudden he is calm and fine. He has never actually bit me or anyone aggressively just nipping.These episodes happen randomly. At first I thought it was for attention, but the older he gets as this continues, I am more concerned. Is this Springer Rage?
Add a comment to Charlie's experience
Was this experience helpful?
Lucy
lab
20 Months
0 found helpful
We have a rescue which we adopted at 8 weeks. She looked like a yellow lab but we knew she was a mix. As she grew she resembled a grey hound so that is what we went with, a lab/grey hound mix. My husband and I are in our 60's. That said, she body slams us when we are out in the yard with her. She runs around like a maniac.
In the house, she attacks us, out of no where. She frightens us. She growls, lifts her lips, her hair lifts, and just starts attacking us. We do not know how to relieve her from this aggression. She is 20 months old.
Add a comment to Lucy's experience
Was this experience helpful?
Sophie
White/Yellow Lab mix
4 Years
3 found helpful
Sophie is a rescue we've had for 2.5 yrs. I walk her daily with our other rescue lab mix. When on these walks if we encounter other people (with or without dogs), people running, bike riders, and sometimes slow moving cars, she will go into an attack rage. During this time she's growling, snapping, and lunging at the "object". She will snap at anything close to her, our other dog and myself. I've been bitten twice and snapped at many times. Once the "object" is pass, she's back to normal. She also displays this behavior for anyone approaching the house. She's very aggressive to people coming to the house, but after we let them in and she "introduced", all's well and does not get aggressive on return visits. She has also done this with our neighbors, aggressive - meet -friendly. I use to carry a water bottle on walks and squirt her when she first starting showing signs of aggression. Only worked a couple times. She was rescued from a country shelter. She was extremely under weight and covered with fees and ticks. Also she was pole caught and will get somewhat aggressive with anyone other then me or my wife using the pool cleaning pole.
Add a comment to Sophie's experience
Was this experience helpful?
Zoey
Mix breed
5 Years
0 found helpful
I have an almost 6 year old mixed breed (DNA panel shows Staffordshire Terrier, Wheaten Terrier, Whippet mix) However, she really looks more like a pointer mix (but does have the barrel chest and long legs like a whippet) I did have an issue with her and resource guarding her food and worked with a positive reinforcement trainer on that issue, and she did get better. However, the past 2-3 years, when she is sleeping and maybe just relaxing, there have been times that if I accidentally woke her up and/or bumped her she would lunge at me. I have been bitten on several occasions; but pretty much every time as soon as she does it, she cowers and goes to her crate and keeps her distance as if she knows she did wrong. I had never heard of rage syndrome; but some of the stories I have read here certainly sound like her. I can have family visiting and she is beyond affectionate and 99% of the time she is the same with me; but it is that 1% that scares me. I am the only person that she has lunged at and bitten, and I hope that she never does it around anyone else. It is just myself and her in the house. I have always had a dog, and I have said more times that I care to count that I have told people that I have never had a dog like her (because of this issue) The more I read about this syndrome, the more it makes sense. I would never euthanise her, she does not lunge and bite for no reason. About the only time it does happen is if she is asleep or near asleep. I limit her vaccines, in fact I have a titer test done on her for yearly's; do not want to over vaccinate. Does this sound like rage syndrome to you?
Add a comment to Zoey's experience
Was this experience helpful?
Autumn
cockapoo
5 Years
0 found helpful
bought my cockapoo at 3 months old I also had a 10 year old schnoodle too. The cockapoo was fine for the first two years . The schnoodle and cockapoo would eat together their dishes about 6 minutes inches apart , sleep together, play together everything normal. One day the cockapoo attacks the schnoodle around the neck and it was difficult time trying to separate her from the schnoodle. The schnoodle is so placid she just laid there getting attacked. We contacted professional dog trainers they came to our home to observe the dogs together and in their opinion the cockapoo was more alpha and the schnoodle was more passive. So we worked with cockapoo maintaining her status as equal to the schnoodle; making her sit and wait before being fed, going out and no more sleeping with us. It seemed to be working for about 6 months.
One day I went to clean her teeth like I have always done and she bit me. I thought she might have a problem with one of her teeth so I took her to the vet and she did need some dental work. Which we did have done. So we thought problem solved . But once again she attacked the schnoodle unprovoked. After the attack she would hide under the bed and we were unable to get her out. This would be for hours. No amount of treats, asking her to go for a walk would get her to come out. This would still happen periodically and afterwards we would observe her behavior as sitting with a glazed expression, she would not eat for a day not want to go out. And then she would be totally back to normal. She was such a sweet dog to others meeting her , they just could not believe what we would tell them about her explosive behavior that we would witness.
A week ago my husband and I were away for 4 days and my 86 year old aunt came to my home to watch my two dogs and she also has a 13 year old schnauzer she brings with her. She always watches my dogs when we are away, of course she knew about the behavior of the cockapoo but had never experienced it herself. She told us that she had fed all the dogs and then they all went out together , everything was fine. Then my aunt heard terrible snarling the cockapoo was attacking the 15 year old schnoodle and she was on her back crying in pain. Somehow my aunt was able to separate them. The schnoodle was in limping. The cockapoo hid for the rest of the day. We came home in a few hours. Everything was back to normal when we came home. The schnoodle did have a bite on her back leg which I cleaned and I knew I would have to watch for infection. Not more than 24 hours later after dinner the dogs had just been out , it was about 9pm the schnoodle walked past the cockapoo and the cockapoo attacked . I'm trying to separate them , I tried using a method a read about grabbing the two back legs of the cockapoo and try turning her on her back . I read this would surprise the dog and make them loosen their hold. But she held on with schnoodle crying in pain. I used my fingers to pry her mouth loose and then my husband came to help and we were finally able to separate them. I could see the schnoodle was really injured bites on her back, front leg. Fortunately the cockapoo is the
Same size and not a big dog. The cockapoo went to her bed and would not leave it. Even the next morning she would not get out of her bed for her morning cookies or to go out with the schnoodle.
My husband and I had made a decision that the next day we would euthanize the cockapoo. I have four very small grandchildren that love the dogs, and there is no way we could take a chance that the cockapoo might attack one of them. Separately we needed to take the dogs , of course the wounds on the schnoodle needed to be taken care of. She was limping badly and needed to be put on antibiotics. I did put the cockapoo to sleep, it was the hardest thing I had to do she was only 5 years old. I held her so she was not alone. I still see her in her favorite spots in the house. The schnoodle is looking for her before she goes goes out to our backyard. She looks all over for her, it's very sad. But when I look at my schnoodle's injuries I know we did the right thing. It's going to take a while to get past this experience.
Add a comment to Autumn's experience
Was this experience helpful?
Mickey
Labrador Retriever
2 Years
0 found helpful
I adopted a 2 year old Lab/Retriever cross 7 months ago. He is a beautiful loving dog in every way except for 2 occasions when he suddenly attacked me for no reason. The most recent was when we were out for a walk in the woods. I called him to me and he came then suddenly attacked me. It was full on,aggression, barking, jumping and biting. I tried to calm him but he was well out of it. I had to turn my back on him and hold my arms into my body to protect them. After a few minutes, he suddenly stopped and looked as me as if nothing had happened. I was left shocked, shaken and with teeth marks and bruises on my arms where he had bitten through several layers of clothing and a jacket. He is now to be assessed by a animal behavourist but it seems to me to be very much like Rage Syndrome. It was a very scary experience and if a child had been with me, the outcome would have been very serious. Much as I love him, if it is Rage Syndrome, he will be put to sleep for his sake as well as mine; I was really scared at the time.
Add a comment to Mickey's experience
Was this experience helpful?
Copper
Mountain Cur
3 Years
0 found helpful
My dog is a 3 year old male Mountain Cur mix that we got from a local shelter when he was 2 months old. As a puppy he was great, he learned very fast and is very smart. He starting showing signs of anxiety when I returned to work when he was 1 years old. We have been trying to work with the Vet to get the anxiety under control. He has moments of aggression towards strangers and we have been only exposing him to social situations when we know he has no chance of hurting someone or another dog. He has been very aggressive towards strange dogs and he has scared me that he would attack them, and until today he had never bit anyone. Today we had a new visitor to our home and as she was coming in the door he shot out the door past her and ran up to a lady jogging past our house and he attacked her. I have no idea what to do.
Add a comment to Copper's experience
Was this experience helpful?
Darla
Cocker Spaniel
6 Years
0 found helpful
Has Symptoms
aggressive stance, growling
We have a 6 year old cocker spaniel bitch and 2 labradoodles, a dog and bitch from the same litter who are 16 months old now. Our spaniel dealt with the introduction of the pups fine and adjusted. suddenly over the last month she has started gong to the lab bitch and almost standing up on her and emitting a low growl. She comes away but keeps trying to return until things settle. Concerned its a beginning of aggressive behaviour and looking for any advice what it could be?
Add a comment to Darla's experience
Was this experience helpful?
Henri
Goldendoodle
2 Years
1 found helpful
Has Symptoms
jumping, biting, growling, lunging
I have a golden doodle who is just over 2 years old. Ever since i got him at 7 weeks he has out breaks of jumping & biting. I can see his eyes go into a zone and i can't get him out of it. It seems as though it happens when he is over stimulated. its other dogs in agility class(which i had to take him out and the trainer was no help) we can be on a walk with no one around and he starts jumping and biting. In our yard when playing fetch. He has never done it in the house but it happens 1 or 2 times a week since i had him. I've tried natural herbs, changing his diet, more training. I am now training on e collar. He is a wonderful dog until he has these episodes. I would love to take him for therapy training but i fear he will turn into "evil dog"
ive also noticed if he does "zoomies" he can switch to this behavior immediately to this. so i stear clear in hopes it doesn't happen. i'm usually good if i ignore and stand in one spot until he is done. He also is physically excercised everday at least an hour. Mentally worked throughout the day. he has been my project since i got him
ive also taken him off some flea & tick medications & went natural remedies as well as lowering his vaccinations. Ive heard these types of things can cause behavior problems too.
i never heard of rage syndrome until recently and trying to find out more about it.
i really need help, not sure if this is rage syndrome or not. i have a 1 year old schnauzer/pit mix named goober, very often he gets a glazed look over his face and lowers his head while staring at you with a very intense and crazy look almost as if he's ready to attack. he has bit me 1 time before (i was petting him while he was eating...my bad) it drew blood and left a scar but nothing i was worrying about. however i have been concerned with this because anyone who enters my home, he will attack and bite them. if a stranger approaches me on the street during a walk, he will attack. tonight, he was sitting in my hall bathroom with that glazed over look and he was shaking (not seizure like) so i calmly sat down and called him over, he came to me and plopped himself in my lap, i was petting him trying to calm his shaking and with no warning he turns to attack me but i jumped up and ran back quick enough to not get bit. i've noticed mostly when my mother comes home and enters my room he will give her what we call the "crazy eyes". not sure what to do or how to handle this situation as it happens daily. i love him and want to help but i'm not sure where to start.
Your golden doodle sounds similar to my 2 yr old labradoodle. Symptoms sound very alike, spaced out eyes, aggression, zoomies etc, (the list goes on). We have been trying to find out what's wrong with her for over a year now and just today we have received a diagnosis of hypothyroidism. Explains everything. Worth looking into. Best of luck
Add a comment to Henri's experience
Was this experience helpful?
BluPAC
Toy Bulldog
3 Years
0 found helpful
My dog has never attacked or growled at anyone in his life. Children loved him, strangers and even other animals loved him to pieces but today it happened again it's been almost a year since he uncontrollably snap and growled and tried to bite/lunge at me. My brother (whom he always loved and guarded) blocked the attack and saved me he has minor bite on his arm. Mom was able to restrain him afterwards and grandma shuffled him outside with a broom. The dog was completely normal the entire time and has been interacting with me completely normally for over a week since we let him chill in the house but today he snapped. I'm almost certain he has rage syndrome he was oblivious afterwards and allowed us to restrain him like usual. It was like two different animals. I think the police took him to get euthanized.
Add a comment to BluPAC's experience
Was this experience helpful?
Little Bit
rat terrier mix
3 Years
0 found helpful
My mother in law has three dogs and I notice that one of them which is Little Bit will get really jealous of Cookie the other female. One day Cookie had a seizure and I had to talk to Cookie out of it by talking calmly to her. The next day Little Bit kept growling and pushing Cookie around and caused her to go into a seizure. Now my mother in law's other dog Doobers also has seizures and Little Bit as well will play rough with him and cause him to go into a seizure. Every other day Little Bit will always go after Cookie the most to cause a seizure. I just want to know how can I get Little Bit to stop and to keep both the other dogs safe while they have a seizure from Little Bit? Cause now it's gotten so bad Little Bit will attack Cookie while she's in a seizure and I have to keep blocking Little Bit from getting to Cookie. My mother in law says oh Little Bit doesn't understand what is happening. But I beg to differ. I need help really badly and some very good advice to save two small dogs from another dog causing half the time their seizures. I'm worried that one day that I go see my mother in law one of the three dogs will be deceased.

Your Truly,
Cookie and Doobers Human Sister
Add a comment to Little Bit's experience
Was this experience helpful?
Winston
English Cocker Spaniel
7 Months
0 found helpful
Hi, I have a 7.5 month of English Golden Show Cocker Spaniel. Our Winston is a lovely dog, however from about 9 weeks old he started attacking us, growling, snapping, biting. We just put it down to "puppy biting" and tried yelping, telling him to "leave it", using time out method, telling him no, turning our backs.. everything. Now the attacks are so severe our only option is to leave the room until he stops and calms down. He does the same to my parents who keep telling me there is something wrong with my dog, which there is. We told the vet and had him castrated, which has made no difference. He attacks strangers that come up to him. Our latest problem is in the space of 2 days he has aggressively tried to go for 2 children and a woman who just walked by him in the street. He was on the lead so didn't manage to get them but a very scary experience for both them and me, we have now had to muzzle him. The only way I can describe his attacks are like he is being possessed, his eyes glaze over and the noises he makes are horrendous and very aggressive. I have read a lot about rage syndrome and it's very scary, but his symptoms are very much like Winston's. It has been going on for 5 months now and even with us trying everything the attacks are just uncontrollable. I do not want to have him euthanised and I am looking for other options?
Add a comment to Winston's experience
Was this experience helpful?
Winston
English Cocker Spaniel
8 Months
0 found helpful
Hi, I have a 7.5 month of English Golden Show Cocker Spaniel. Our Winston is a lovely dog, however from about 9 weeks old he started attacking us, growling, snapping, biting. We just put it down to "puppy biting" and tried yelping, telling him to "leave it", using time out method, telling him no, turning our backs.. everything. Now the attacks are so severe our only option is to leave the room until he stops and calms down. He does the same to my parents who keep telling me there is something wrong with my dog, which there is. We told the vet and had him castrated, which has made no difference. He attacks strangers that come up to him. Our latest problem is in the space of 2 days he has aggressively tried to go for 2 children and a woman who just walked by him in the street. He was on the lead so didn't manage to get them but a very scary experience for both them and me, we have now had to muzzle him. The only way I can describe his attacks are like he is being possessed, his eyes glaze over and the noises he makes are horrendous and very aggressive. I have read a lot about rage syndrome and it's very scary, but his symptoms are very much like Winston's. It has been going on for 5 months now and even with us trying everything the attacks are just uncontrollable. I do not want to have him euthanised and I am looking for other options?
Add a comment to Winston's experience
Was this experience helpful?
Sassafras
English Springer Spaniel
5 Years
0 found helpful
Has Symptoms
Uncharacteristic sudden aggression
I have a five year old English Springer Spaniel. She is the sweetest dog you can meet, kisses us every morning, and lays and watches tv with us, up to this point is never aggressive toward us or mean. When she was first a puppy, we noticed she would go into this weird spells, where she would just get all crazy and snarl and growl at us and even tore up a bed sheet aggressively. Now that she is older, she does not do that with us at all, but when we take her out around other dogs sometimes, not all times she gets very aggressive and even though her tail is wagging, she lunges at other dogs. Now sometimes she is lunging at children as well. It is hard to tell when this will happen. Sometimes we take her out, even in stores, she is fine, lets people pet her, although we warn them, they don't get how such a sweet dog could turn. Other times, she is barking, growling and lunging at every one we meet. We can not seem to figure out a trigger. I am wondering if she gets that way when she gets tired, because it has happened after a walk, or staying too long at events. We had her at a ball park event for dogs, and at first was fine but then tried to attach a pit bull that muzzled and chained and for no reason, the dog looked at her like she was crazy. Still when she gets home, no aggression towards us, no food aggression, etc. It seems to be when she feels cornered or something. It is happening when she is leashed more but has happened if someone comes to the door but again not all the time. It is similar to he puppy issue, but she seems to love us so she does not do this to us. I am at such a loss, we cannot seem to predict when it will happen. I do know she sometimes will feed off energy of some people, but even that is not all the time. I am not only worried she will attack someone but I am also worried some dog is not going to take it lying down and she will be killed. It boggles my mind, how such a sweet, kissy, lovey dog can turn out of no where on other people and dogs and yet, sometimes not even react. She even wags her tail after growling at a dog and acts like she has no clue what just happened. She wants friends so badly, but it just seems impossible. We had to resort to letting her facetime with her cousin dog, so she can have a friend. Is this Springer Rage? Does it always have to be aggression toward everyone, because with us she is fine, it is very rare but when it happens, it comes out of the blue.
Add a comment to Sassafras's experience
Was this experience helpful?
Bear
English bull terrier
1 Year
0 found helpful
Has Symptoms
sudden unprovoked aggression
We have a 1 year old, male bull-terrier. Most of the time he is the most loving, playful dog ever. He first attacked our 10 year old female shitzu when he was 6 months old. We de-sexed him, and had one on one training, as well as further obedience training. We tried to reduce any possible triggers, eventually just keeping the dogs separated at home, with interaction when going for walks, the beach etc. He was clearly very dominant, and possessive about his house.
He gets walked twice a day, has been muzzle trained, mat trained, crate trained. He responds well to commands, and we had to work very hard to make sure that he knows his place in the pecking order, not being on the couch, not sitting with him on the floor, not sleeping on the bed.
He has these episodes where it is like he has a complete brain snap. For no reason we can identify, and completely unprovoked, he has attempted to attack my adult daughter, who lives with us, and he has known his whole life. He goes really quiet, his body goes still, and it is like you can feel this change, and he looks at her really strangely, like he has never seen her before, and then he growls this deep guttural growl and just goes for her. The last episode I managed to grab him by his collar, resulting in him biting me on the arm. She had to jump on the kitchen bench. He does not respond when you talk to him at the time, and when he is put outside, he seems depressed, and it takes him a long time to go back to his usual self.
Another time my husband (whom he adores) was sitting on the couch, my husband called me and asked me to come and stand between him to distract the dog as Bear was looking at him strangely, really intently, and he again went very very quiet.
He should never be woken when asleep, because when accidentally woken, he wakes up aggressive, lashing out.
We absolutely adore him, but we have made the painful decision to have him put down, because we can't identify a trigger that we can further work on. I am not afraid of dogs, but when you have a 26kg, pure muscle dog, launch at you, it is very scary, and I am afraid that he might badly hurt someone.
We feel like we have failed him.
Add a comment to Bear's experience
Was this experience helpful?
Jack
Pomeranian
7
0 found helpful
hi ... I've adopted a 7-year-old pomeranian, Jack. He's usually very cheerful, friendly and loving. I early on discovered that he sometimes attacks feet, usually of males in athletic shoes. I was told that he was taken from his first home, where he spent maybe his first 18 months, because a teen boy was kicking him. Don't know which came first, the attacks or the kicking. I have a young male roommate whom Jack really likes, and he sometimes suddenly loses it and rages at his feet, then a second later it passes and he's fine a happy again. But now I have a worse problem. Jack has arthritis and bad knees, and at night he's sometimes not up to climbing the long stairs to come to bed, where he sleeps with me on the bed. In recent weeks he's started to viciously attack me when I stoop to pick him up from the floor where he's been resting or napping. If I whack him or aggressively respond verbally he goes ballistic. Bit me a few weeks ago, I still have the scar from two tooth flaps. I was throwing a towel over him and bringing him up anyway, because once he's up and on the bed he's his cheerful loving self again. Made him furious when I lifted him with the towel. I was awau for four nights, and since coming home I haven't done that. the first night he attacked again I yelled at him and left him alone. 45 minutes later he came up on his own and 'asked" to be lifted onto the bed. he got angry again last night, and I left him alone for 45 minutes, then when I went down to check on him, he rolled over to show his belly and let me pick him up. I'm reading about rage syndrome and idiopathic aggression? If it were seizures, would it be correlated to being sleepy at night? What about his foot attacks? I'm very broke right now, can't afford tests etc. Thanks for any advice. I've had him since spring, I was fostering him for a family in a homeless shelter, his second family, and they've decided he's so happy with me it's in his best interest to stay. They loved him, I don't think they caused this? Could it be correlated with baby aspirin? I'm told he needs his knees replaced, and that he has arthritis, so I began giving him baby aspirin twice a day a few weeks ago. Before this started.

Diane, [email protected],com (I don't see where to put my contact info, the fields below are so pale I can barely read them!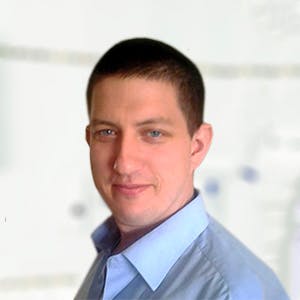 3320
Recommendations
It is always difficult to control behavioural issues and to understand them especially in cases where history is hazy and unclear; punishment can be constructive or destructive, try ignoring Jack when he has an aggressive episode and leave him where he is. If he starts to attack feet, get the person to walk away to another room; these triggers are difficult to determine and predict. I do not think there is anything medically wrong, but a Behaviourist would be your best course of action. Regards Dr Callum Turner DVM
Add a comment to Jack's experience
Was this experience helpful?
Fiona
Chihuahua
9 Months
0 found helpful
I have 8 chi's. Fiona is the youngest. She growls and snaps in her sleep. She lunges and tries to fight with every dog in the house. Even when everyone is in a restful state. She absolutely HATES to be looked at. Given she is only 3 pounds, when she acts this way I separate her from the pack until she settles down. Episodes only last seconds to sometimes under 5 minutes. Once the episode has passed she is affectionate, loving and playful again. I must admit, the first time seeing this was scary for me and the other dogs. Totally unprovoked. Is there an alternative to medicating her?
Add a comment to Fiona's experience
Was this experience helpful?
Ziggy
Bull Terrier
2 Years
0 found helpful
Our 2 years old bull terrier has been attacking our feet, chairs, doors and other random objects, without any triggers. He will suddenly go and attack our feet or objects near him. We could be cuddling him or he could be sleeping, or just standing and he wakes up in a frenzy, no command works, no stimuli works, not even food as a distraction. Seems that he is not there, that the dog that we own disappears for a couple of minutes. We love him and it's hard and heartbreaking that any of the symptoms above described match in some point with what we are experiencing for the last 6 months especially. We are looking for some options other than to put him to sleep, but it seems to be the common solution every time when we are doing research. As time goes on, these attacks are becoming worse. In the beginning it was barking and snarling. Lately he has come at us and even attempted to bite us. 99 % of the time he is the quirky, loving and loyal bully that we own, but it is the other 1% that is the issue. These attacks are untriggered and there is no way of knowing that it is about to happen only that vague look he gets just before. Afterwards he is tired and sad, often wanting to be alone or go to sleep for some time and then he is himself again.
Add a comment to Ziggy's experience
Was this experience helpful?
Frankie
Cocker Spaniel
8 Years
0 found helpful
Has Symptoms
sudden unexpected aggression
I want to share my experience of my beloved Frankie who was diagnosed with epilepsy when he was around 2 years old but I strongly believe this is related to rage syndrome. He was the most loving dog and best friend you could ever wish for. But we had to make the unbareable decision to put him to sleep yesterday because these episodes were getting worse and worse and we could see how depressed and confused he was after them. A lot of people believe their dog has rage syndrome but most of the time it turns out to be a behavioural problem. Our Frankie was the perfect dog, so well behaved and loving. After the first couple of episodes he was put an anti epileptic drugs and the dosage was increased and increased after each episode. They did seem to help at first and make these episodes less frequent but still they became more and more aggressive. It broke our hearts when the last episode made it clear we had no other choice. Afterwards, he was seriously depressed and it was like he wasn't there, you could see in his eyes and he had other health problems that meant he was in pain a lot of the time. This last event was traumatic for us all, my dad lost half of his finger due to the aggression and we knew that no one could be at risk from this again, it wouldn't be fair to anyone or Frankie. This last event did something to Frankie, I don't know whether the seizures could cause scarring on his brain, I feel like they do some permanent damage and each time we lose another part of him. We all miss him painfully and feel the guilt of making this decision whether it was right or wrong and it has always been difficult never having the actually diagnose of rage syndrome but I cannot think of anything else it could have been. So I do understand anyone's pain who is experiencing this and taking the necessary steps and visiting a vet to rule this out is important as there are many other explanations as to what someone's dog may have. Rage syndrome is rare and I feel unlucky that our Frankie most likely suffered with it and that is very hard to except but I know we gave him the most amazing life in his 8 years and we took any suffering and pain away from him.
Add a comment to Frankie's experience
Was this experience helpful?
Zeke
Doberman Pinscher
16 Months
0 found helpful
Has Symptoms
eyes go blank, becomes agressive
I believe my 16 month old male Doberman Pinscher may have rage syndrome. The most recent one was yesterday. I was sitting on the couch and he came over and got on my lap and fell asleep. I was gently petting him and at one point he rolled over and stared at me as if he didn't know who I was. I knew what was coming because I've seen him do this before. He went into attack mode and grabbed my hand but never bit down, although he has in the past. I loudly and sternly said Nay and he immediately stopped and became this loving dog, like what's wrong. The first time he did this was at around 7 months. It doesn't happen everyday or even every week, but they are scary. He's gone to a board and train and I've taken him to classes specializing in dogs who have fear aggression, which I know he has, but it's the out of the blue attacks that frighten and worry me.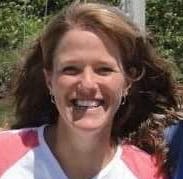 1611
Recommendations
If Zeke is continuing to have this behavior, he may need to be working with a trainer directly on an ongoing basis. If he has actual rage syndrome, there may be nothing that can be done for him, but that is actually an uncommon condition, and there may be a trigger that can be worked with. If you don't know a trainer that you can work with, your veterinarian can recommend one for you.
Add a comment to Zeke's experience
Was this experience helpful?
monty
Cocker Spaniel
28 Months
2 found helpful
have a 28 month tri coloured cocker spaniel. He has show aggressive behaviour to things he finds wont give them up. Been to lots of training classes. However in the last 2 months he is having aggressive attacks over something he thinks he has found. Digging and scratching even concrete , grows full attack mode cannot get near him will not listen almost a frenzie. then it wears out and he is himself. Comes in normally , panting drinks water lies down. These sessions are unpredictable and as we have young grandchildren very concerned as they are getting more frequent.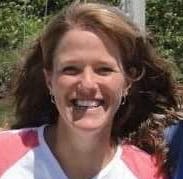 1611
Recommendations
I would be concerned about that behavior as well. You may need to actually hire a trainer to come in and work with him, vs classes. A trainer will be able to assess his behavior and advise you on any possible options for Monty. If you do not know a trainer, your veterinarian will be able to recommend one, you just want to make sure that the trainer uses positive techniques.
Add a comment to monty's experience
Was this experience helpful?
eddy
Corgi mix
9 Years
0 found helpful
I have rescued a dog who is 9 years old. I have rescued many dogs and also have retrained dogs successfully but I have never seen behaviour like this he is so loving and sweet but will suddenly change he freezes and his eyes stare and then he attacks for no reason. Nothing actually happens for this to occur. At times i'll be stroking him and then he'll suddenly spin round and attack. If im laying on the sofa in the evening most of the time i can move a little and it won't be a problem but other times he'll attack badly and I have to use a pillow to block myself and him. He's also tried to attack my other dog for no reason at all. My other dog was just walking around and he just attacked him luckily I got in between and used a chair to block him but their was no reason for it. I have had him vet checked and there doesn't appear to be anything physically wrong with him. He is obsessed with licking people in a loving way. The only thing he is possessive over is random things like toys and bones (only with people, except bones with other dogs so I have taken all bones away). I understand dog body language quite well but cannot for the life of me work out whats triggering these episodes one minute he's fine then he just completely changes for no reason. As an unrelated thing (these things don't have to occur around attack) he hates fly's and will yelp and run away and gets very scared, hates clanging metal so i have to feed him from a plastic bowl and hates his collar being touched or neck (A vet has not identified any problem with his neck) . He is not food proud and will let me touch his dinner bowl absolutely fine. Just one minute he's happy the next minute he attacks. I have had to start crating him at night as he attacked me in my sleep and I had to use a pillow to protect myself. I'm not sure what to do anymore, training doesn't seem to be working as there's no causes and this behaviour is so unpredictable. I have been out on walks and have had to keep a tracker on him so i can get him if people approach and the other day was walking with him and my other dogs and a man walked past not near and he lunged at him a few dog walkers i know very well will stroke him and he's been fine other times he just lunges. I'm at my wits end and I think he might have Rage Syndrome. I'm not an expert or anything I just love animals and have learnt things over the years, as my parents were animal handlers. I just don't know what to do and right now I couldn't rehome him to anyone as he is just to unpredictable. One minute he's fine and the next out of the blue he's like a completely different dog, there's no use telling him off as it just makes him worse and if I ignore it he just goes off on his way and then he's fine if i react it escalates. He's broken the skin a few times but sometimes but leaves big bruises but im not sure if that's because I pull away quick enough. It's like two different dogs in one a dog that's loving, sweet and loves to play with other dogs and please and then a violent, aggressive dog that seems to hate everyone and everything on the other. He also seems to go through stages, he went through a period where for two weeks he was great apart from the odd random snapping and now he's suddenly changed and it have random outburst of aggression all the time and in between be very loving. Please could you help I not even sure what to do anymore. I do rescuing, retraining and then I re-home but I do not think he's rehomeable as id never forgive myself If a dog, adult or child got hurt. There's not even a growl sometimes just attacking, other times he'll just sit there snarling all of a sudden.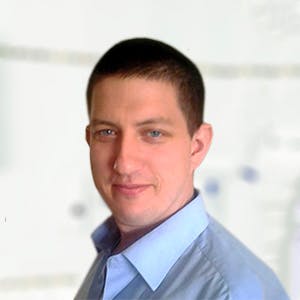 3320
Recommendations
Rage syndrome is associated more with Springer Spaniels than other breeds but other breeds have been shown to present with the same symptoms; the condition is rare and may not be diagnosed when checked by a Veterinarian. You should think about asking a dog trainer familiar with the condition for assistance to see if they can say whether it is rage syndrome or not. Regards Dr Callum Turner DVM
Add a comment to eddy's experience
Was this experience helpful?
Taffy
English Springer Spaniel
8 Years
0 found helpful
Has Symptoms
Sudden rage attack for no reason
I have a 8 year old B&W springer, had him as a pup. He is very loving. But does have aggression issues if tired and wants to stay in the car. My dad looks after him at his house every day taking him on lots of walks and loving him greatly. However this week the dog was sat as usual in between my dads legs get his ears stroked. The dog started growling so Dad stopped and asked what was wrong. The dog went stiff, aggressive and launched at him whilst dad as sat on his chair biting my dads hands and attacking. My dad managed to get up and the dog walked away barking and growling. Then seconds later when he washing his hands/wounds the dog came back as nothing had happened. My Dog is well trained normally but wouldn't listen. My Dad is now scared to see him which makes the dog nervous. He is on thyroid medication, I took him to the vets yesterday and they have taken blood tests to see if the thyroid medication is correct dosage. Does this sound like Rage Syndrome?

He has done this before but a couple of years ago.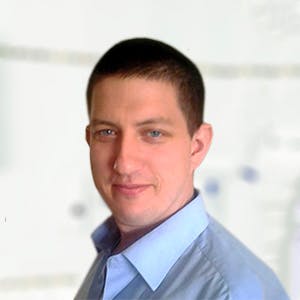 3320
Recommendations
Rage syndrome is difficult to diagnose and some Veterinarian may not consider this condition; rage syndrome occurs when a dog (Spaniel) is at rest or is being friendly then without provocation will become violent, attacking and not responding to commands then the dog snaps out of the attack and is immediately friendly. It is important to have other conditions ruled out in case Taffy has an eye infection or other issue causing pain whilst being petted by your father. Regards Dr Callum Turner DVM
Add a comment to Taffy's experience
Was this experience helpful?
Max
Basset Hound
4 Years
0 found helpful
Has Symptoms
Biting attack growling snapping
My 4 year old dog has been diagnosed with rage syndrome & we are having to euthanise him. His attacks come out of nowherenis last attack needed medical treatment, he got a strange lookin his eyes & just went. He knocked y 15 stone husband off the chair & it took me a chair & a towel for protection to get him to stop. Straight after he just sat looking at us wondering why were so mad with him. He reacts just walking past him at times & has started to,get aggressive with other dogs. His first bite was as a puppy. We have made lots of excuses as he has many problems with his legs but he is not in pain. I want to make sure I a. Making the right decision to cross him over before someone gets more seriously hurt.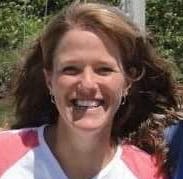 1611
Recommendations
With that level of unpredictability, that sadly may be the only decision that makes sense for him. That condition is not treatable if it is truly rage syndrome. If you have not worked with a trainer, that would be the only suggestion that I might have, otherwise euthanasia may be the only option. I am sorry that is happening with Max.
Add a comment to Max's experience
Was this experience helpful?
Luka
Cocker Spaniel
1 Year
0 found helpful
Has Symptoms
Randomly attacking, biting
Hello my cocker spaniel is one and going to be two this year. She is normally very kind and loving to everyone but sometimes shy to other dogs. All of a sudden she started to attack the two other dogs with no warning or sigh. We can be just sitting and she will attack one of the other dogs. I'm at a complete lost! She's my best friend and she's is
my emotional support dog before any of this happened! I don't want to lose her. Please help me I don't know what to do.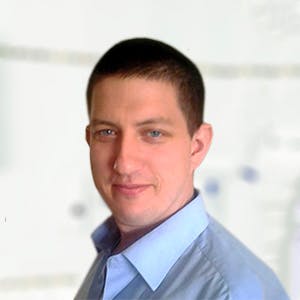 3320
Recommendations
True rage syndrome is like a switch where a dog goes from being placid and friendly to full attack mode in the blink of an eye without any trigger; it is important to diagnose rage syndrome correctly and visit a Veterinarian and dog trainer familiar with the condition. There is no specific advice I can give you online apart from looking for possible triggers for the behaviour. Regards Dr Callum Turner DVM
Add a comment to Luka's experience
Was this experience helpful?
Ammo
English Springer Spaniel
9 Weeks
1 found helpful
Has Symptoms
Severe Aggression And Biting
Hi There,
My Springer Spaniel pup can go from loving, to timid, to attacking us all in about ten minutes. However the period of aggression seems to last far longer than anything else. I know puppies bite and teeth at things but this time it seems a lot different. He doesn't just teeth us, he'll pounce on us and try to climb up higher to bite our face. We've tried ignoring him for controlled intervals of time after the biting, but he just does it all over again. I think he could have some separation anxiety and that may affect his aggression but I think it would be helpful to know some of the early signs of rage syndrome in pups. Like I said, I've had many puppies but this one is much different and his aggression is much more severe than any of my previous experiences. What's going on?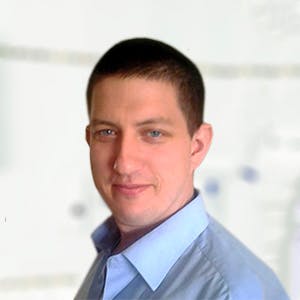 3320
Recommendations
True rage syndrome is quite uncommon, it is important to discuss the case with a trainer and Veterinarian familiar with the condition to confirm whether or not this is the case; typically rage syndrome is a sudden change (like a light switch) from loving to full attack mode without any apparent trigger. It is important to have your Veterinarian examine Ammo to determine if there are any other possible causes for this behaviour before settling on rage syndrome. Regards Dr Callum Turner DVM
Add a comment to Ammo's experience
Was this experience helpful?
Luigi
Cockapoo
4 Months
0 found helpful
Has Symptoms
Growling, snapping, frenzied
Frequently in the evening toward the end of a walk or when going to take out our 4 month old cockapoo to urinate etc., he turns from a curiously smelling playful puppy to a super-charged aggressive leg / foot attacking puppy who will growl and resist me. It's only for a few moments and typically subsides when we go back inside.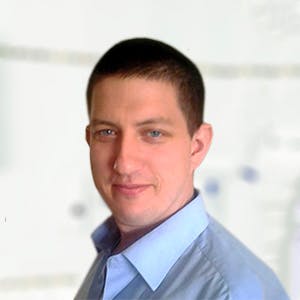 3320
Recommendations
It is difficult to say what is happening there with Luigi as there are many possible triggers and causes for him to suddenly attack; this doesn't seem like rage syndrome (or similar conditions) since it occurs only at a particular time when you're taking him out. You should look at what possible triggers there are and show him that they are nothing to worry about; however if this continues you may need to consult a trainer. Regards Dr Callum Turner DVM
Add a comment to Luigi's experience
Was this experience helpful?
Dapper
Border collie mix
3 Years
0 found helpful
My boyfriend's brother has a border collie and what we think is lab and maybe pit-bull dog. Although, we are not totally sure of the breed, he does have black and white speckles like a border collie and hes very lean and athletic. They live in a 2 bedroom apartment and the owner works a full time job. When my boyfriend and I visit, the dog is excited to see us, but the dog scares me. He will freak out and go crazy barking, growling, and snarling unprovoked. Sometimes it seems like he has triggers like when someone touches their face, touches another person, or just walks in the room. He will sit with me and my boyfriend in a room and when the owner comes in he will jump up in a barking rage. He can be a loving dog, but we are always tip toeing around never knowing if he will freak out. It can be very scary. He has bit his owner one time. And as I was typing this post he had an episode and tried to bite my boyfriend. I know rage syndrome is rare, but it sounds like what's going on.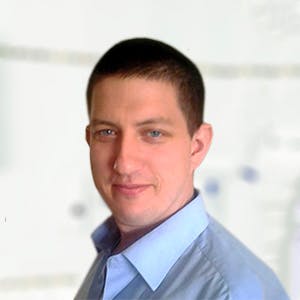 3320
Recommendations
True rage syndrome occurs without any triggers, so you could be petting him for an hour without an issue then he would snap and attack; what you're describing doesn't fit exactly with that, it just sounds like he is either stressed and biting out or is a generally aggressive dog. It would be best to discuss this with a local Veterinarian and a behaviourist/trainer which have experience with rage syndrome to rule it out or confirm it. Regards Dr Callum Turner DVM
Add a comment to Dapper's experience
Was this experience helpful?
Bo
Labrador Retriever
2 Years
0 found helpful
Hi our dog is going to be 2 years old in three months. About a year ago he started having some seizures. He is a lab mix we adopted from a rescue when he was 10 weeks old. About 6 months ago he had a pretty bad seizure and became aggressive. This was very strange. This dog loves everyone and everything. he is the most loving dog I have ever met. The other day he went into his crate, he started having a very bad seizure, shaking violently, and foaming at the mouth. I was able to lock his crates door, and good thing because he became more aggressive then I have see (growling, biting cage, and slamming himself against it trying to attack me). After 5 minutes he was calm and looking for love. Could this be rage syndrome?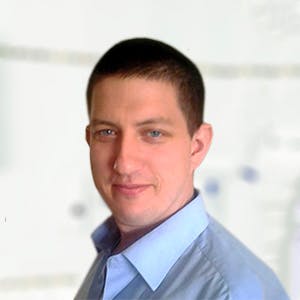 3320
Recommendations
This doesn't sound like rage syndrome, this sound more like a traumatic event and Bo being scared and confused by it; in cases of rage syndrome a dog will be totally chilled out possibly being petted and they will just snap from nowhere to full attack mode, Bo is most likely confused by a seizures and is defensive afterwards. If the seizures are getting more frequent you should visit your Veterinarian to discuss management and other options. Regards Dr Callum Turner DVM
Add a comment to Bo's experience
Was this experience helpful?
zack
English Springer Spaniel
6 Years
0 found helpful
Has Symptoms
Two sudden attacks without warning
I have a six year old english springer spaniel - aggressive towards men, children, other dogs - usually lovable towards me. Two incidents in last three months. First I was petting him - rubbing his stomach - and humming. He suddenly went from relaxed - laying on the sofa next to me - to attack mode. I had a book in my hand, so batted him off - and assume the problem was that he thought the hum was a growl. Last night, I was in bed reading - laying on my stomach. The springer was next to me sitting up - when he is happy, he flicks his tongue - I was rubbing his side with my head - he was acting like a perfectly happy dog - tongue flicking away - then, like a flick of a light switch, turned into a feral dog snarling and attacking. Luckily I had a book in my hand and swatted him away - and just ended up with a bump on my head - and no blood - but I did look for it as it was a quick and vicious attack. In both cases, my hair was probably the first thing he saw when he went into attack mode. Is this springer rage syndrome? Also I do have another dog - and they have learned to get along. The springer snarls at her a lot - she listens - and has only attacked when I was present and that I could stop. Never any blood drawn that I have seen. But now he is suddenly attacking me. I hate to think of euthanasia - don't have the money for extensive vet bills - and don't know what to do - the dog means everything to me - and it tears my heart apart to see his behavior and to think about what probably needs to happen - which is euthansia.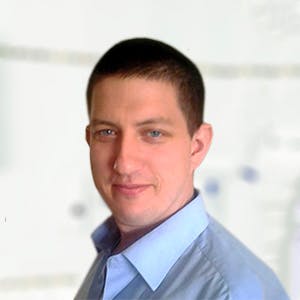 3320
Recommendations
It does seem like rage syndrome since it is a sudden change from placid to frenzy attack within a second however it is normally diagnosed initially in dogs under three years of age; it can be difficult to diagnose rage syndrome since the incidents occur infrequently and many Veterinarians are unaware of the condition. I would first recommend speaking with a local dog trainer / behaviourist as they may be more knowledgeable on the subject before visiting a Veterinarian. Regards Dr Callum Turner DVM
Add a comment to zack's experience
Was this experience helpful?
Ranger
Terri-Poo
5 Years
0 found helpful
I think my dog may have rage syndrome. He is very loving and playful and never gets angry at any human. Although I do have a chihuahua ( my dogs are both male ) who seems to trigger he rage. Ranger is my dog that I think has rage syndrome and it can be set off at random. Nothing triggers it except the site of my chihuahua, but it's not always. They play together all the time and sleep in the same bed but sometimes he will see my chihuahua and Ranger will get this blank look on his face and start ithe shake and will lunge at my chihuahua and since he's so small I pick him up and lay him on his back until he calms down and I will let him go and he will walk up to his brothers and lick him and go about his day. Is there anything I can do to keep him calm? Any medications I could possibly give him from the vet that won't make him out of it all the time?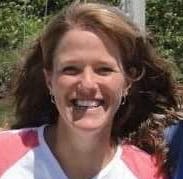 1611
Recommendations
Rage syndrome is an uncommon condition, while aggression is actually quite common. There may be a trigger that sets Ranger off, and it would be a good idea to have a trainer assess the two of them to see what that trigger might be, and how to avoid this from happening in the future. If you do not know a good trainer, your veterinarian will be able to recommend a trainer.
Add a comment to Ranger's experience
Was this experience helpful?
Copper
Springer Spaniel mix
10 Weeks
0 found helpful
Has Symptoms
Snapping, biting and growl
I have a 10 week old Springer Spaniel mix who is displaying concerning behavior such as described above. Last night my 8 year old son went to pick him up and he snapped aggressively at him and put a mark on his leg through thick pajamas. Most times he lets you pick him up and is very affectionate and then sometimes he just lashes out snapping, growling and biting. He was licking the floor and I went to pick him up and did the same thing to me. He is so young I don't know what to do. Is this rage syndrome?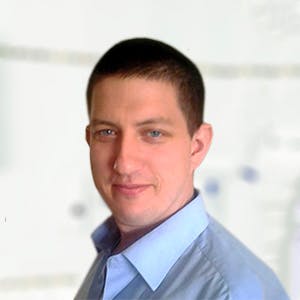 3320
Recommendations
True rage syndrome is rare, however there may be other behavioural issues (apart from rage syndrome) or triggers which is causing Copper to lash out; it is important to visit a Veterinarian to check him over for any medical cause (signs of pain etc…) and to discuss rage syndrome with them. Without examining Copper and ruling out other causes, I cannot say if it is rage syndrome or not, especially given the rare nature of the condition. Regards Dr Callum Turner DVM
Add a comment to Copper's experience
Was this experience helpful?
Pup
Australian Shepherd
3 Months
0 found helpful
I am a dog trainer who was contacted by a friend who is a Veterinarian who examined a puppy and got bit. She has been a Vet for many years and is very good with puppies so this is an unusual occurrence. The clients are first time dog owners with two young boys 7 and 9 years old. They reportedly play rough with the pup and puppy is described as mouthy. Pup is an Auusie/BC X. It sounded a lot like Rage syndrome but being that it is a very rare I wanted to see your take on the situation before we meet with client to advise. This is teh description I received:
10 week Aussie. I saw him 4 weeks ago (at 6 weeks) w his litter - everyone looked good, nothing exciting.

Today, my tech started the appointment, including getting temp and vitals - no problem.

I came in the room and he ran over to say hi. I sat down in the floor with him and he was very playful and mouthy, like 90% of puppies. I asked my tech to bring him a chew so he could chew that rather than me. He took the chew and started to walk away with it, but I pulled him back over to me by his harness. No prob. He settled between my outstretched legs on the floor, laying sternally with head facing away from me.

He chewed his chew. I did most of his exam - ears, lymph nodes, abdominal palpation, checked for two testes. I had been handling him, sitting like that for at LEAST five minutes while talking with o. After I was done checking him out, we sat like that and I was petting him (shoulders/back - as I had been) while we talked.

I changed NOTHING, and he gave zero warning - no growl, no freeze, no head turn, no change in posture...nothing...and turned and nipped at my left hand (and missed). I pulled away. He stood there for 1-2 seconds and then actually moved closer and grabbed my hand. There's a scratch from a canine in the top of my wrist, and more of a puncture/slice/bruise on the side. He tried to come toward me again, snapping - but my tech pulled him away by his leash attached to his harness. He would have gotten my inner thigh if she was any later. 😳

Obviously he dropped the chew while biting me, so once he was pulled away, I stood up, grabbed it and tossed it up on the counter, out of his sight. I said we'd need to do the rest of his exam on the table with no treats, then I realized I was bleeding. Stuck a bandaid on. He was still super aroused when I went back in, and I still needed to listen to his heart and vaccinate him, so I muzzled him (which he accepted pretty well).

Finished exam/vax. He was put back on the floor and laid down like he was exhausted. He was a totally different dog from the one who greeted me.

So...my concerns are as follows:
-He's 10 weeks old
-He gave no warning. (I'm sure I'm not perfect at seeing warning signs, but my only other bite was a shepherd whose dad had trained him not to growl...no warning, grabbed my arm with his incisors through lab coat).
-He was fine, then suddenly not - with no changes on my part
-he kept coming at me - I wasn't reacting except to try to push him away without more tooth-contact - he was very persistent
-this family has never had a dog
-family has 7 year old and 9 year old who I'm sure will have friends over

14 years, all the turd shepherds come to me, and my worst bite is from a puppy?! It seemed to me to be very unpredictable, no warning given, and then he persisted in trying to get to me after the initial snap.

I don't know what I could have done differently. I've never had a puppy do anything remotely close to this.

What are your thoughts?

I sent an article on Rage syndrome and she checked with her Tech on whether there was further aggression directed at anyone else and this is the response"
Did hear back from tech. Here's what she said, "Yes, before I pulled him away by his leash, I tried to grab his harness, and he snapped at me and tried to bite before I grabbed his leash and pulled him away. Then when we had him up on the table before you muzzled him I touched his back to keep him from falling off the table and he turned around to bite me then too."
Description of behavior following incident:
It was super weird after the repeated bite attempts how he just seemed very subdued when I muzzled him, and then super out of it on the floor afterward.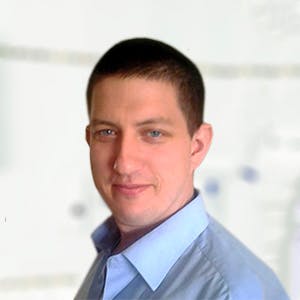 3320
Recommendations
Rage syndrome is (as you'll know) more common in Springer Spaniels than in Australian Shepherds; it is rare in Australian Shepherds but apparently may occur according to the Australian Shepherd Health & Genetics Institute and occurs more commonly in Border Collies. The description given does sound like rage syndrome, but the breed and age of the pup doesn't really fit with the criteria of the condition. I would suggest trying to find someone in your area familiar with cases of rage syndrome and get their input during the examination. Regards Dr Callum Turner DVM
Add a comment to Pup's experience
Was this experience helpful?
Charlie
Cavalier King Charles Spaniel
3 Years
1 found helpful
Would appreciate your input. My 3 year old King Charles Cavalier Spaniel recently has had what I call growling episodes that seem to appear out of the blue. These growling episodes started about three months ago. The first time it happened I thought something had startled him and that he had reacted in fear. He had been looking out the window of an airplane on a poorly lit tarmac on a rainy evening and there was activity outside the window. He suddenly growled a fierce sounding growl, so I distracted him and he was instantly quiet. Since then, this type of behavior has occurred every now and then and there is nothing that I can visibly see that may have provoked him. Just today, he was sitting on my lap relaxing and all of a sudden he started to growl at me as though I had done something to provoke him----generally, he has such a sweet disposition so I am concerned about these random episodes that he is experiencing. This is potentially problematic since he has been serving as a comfort dog and I am concerned about his well being. I am very attached to this sweet tempered dog and these behaviors are so contrary to his general disposition. Yesterday, he jumped up on the couch, yelped, quickly jumped down onto the floor and then briefly growled. I want to help Charlie, but I don't know what to do.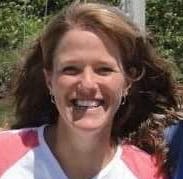 1611
Recommendations
Thank you for your email. It would be a good idea to have Charlie examined by a veterinarian, as it sounds from your description like that might be something bothering him, or painful, that he is reacting to. Your veterinarian will be able to examine him, determine what might be going on, and see treatments might help.
Add a comment to Charlie's experience
Was this experience helpful?
Bolt
English Springer Spaniel
18 Months
0 found helpful
I have an English Springer Spaniel that sometimes has fits of barking. He never lunges at us and only growls during playing.but the other day a female similar in age to him (1.5 years) barely nipped him on the neck and he responded very suddenly with LOTS of growling. We never have trouble with him and other dogs. Could this be an early sign of rage syndrome? And if so what do we do?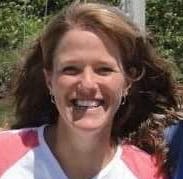 1611
Recommendations
Thank you for your email. I'm not sure that Bolt is showing signs of Springer rage, as much as normal developmental growth. If he is showing any signs of aggression, it would be good to work with a trainer now, as I cannot see or examine him, and you want to make sure that any early signs are nipped in the bud. Your veterinarian can recommend a good trainer for him if you need one. I hope that all goes well for him.
Add a comment to Bolt's experience
Was this experience helpful?
Beta
Beagle
3 Years
0 found helpful
Hi,

I have a three and a half years old female beagle called Beta. She has recently accomplished a mother role, gave birth to five adorable puppys. Most of the time (or almost all the time) she is cuddly, warm-hearted, constantly seeking our company and demanding to be petted, sleeps on her back (that's a sign), great with kids, a variety of dogs, even a cat, overall a happy dog...but.

From time to time she reacts violently to us (any member of the household), by violently I mean she snaps (accompanied with growl), bites and run away, most of the time under the table or bed. By now she had those episodes at least ten times towards any of us, at least once.

At first we thought it was bite out of sleep, as most of the time it happened when she was sleeping/lying down. I would sit near her start petting her and as soon as I approach near tail region she jumps at me. Sometimes it was only a look, sometimes only a quick growl, but sometimes also a bite.

A soon as it happens and she jumps off the bed, she reacts like nothing happened. And that's what confuses us the most.

As I recently stumbled upon this article regarding Rage Syndrome and read a bit more about it, I've found that Beagles are also on the list of breeds prone to that, rarely but they are.

Does the symptoms that I've listed have anything to do with Rage Syndrome? Or can it be caused by pain related to perianal gland (gland under the tail)? Or it could be something else?

Thank you in advance.
Greetings from Belgrade (Serbia).
Regards,
Damjan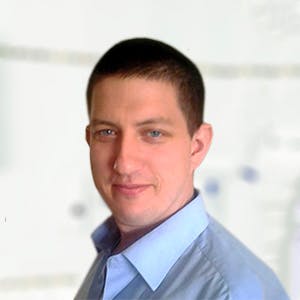 3320
Recommendations
Whilst rage syndrome is rare in Beagles, they are a known affected breed; the behaviour or rather symptoms since behaviour is something we believe a dog can control consciously does sound like rage syndrome with sudden aggression. However, in cases of rage syndrome dogs usually don't realise what has occurred and they don't go to hide after an episode which makes me think that Beta is aware of the aggression and is sorry afterwards. It is possible that the 'episodes' are in response to pain or another stimulus, but you would need to discuss with a Neurologist or your General Veterinarian about distinguishing between the two. There is a Veterinary School in Belgrade, which may have a Neurologist knowledgeable about the condition and to check for it. Regards Dr Callum Turner DVM www.vet.bg.ac.rs/en
Add a comment to Beta's experience
Was this experience helpful?
Pretty
Chihuahua
10 Years
0 found helpful
Seizure Related Rage Syndrome!

My 10 year old chihuahua mix has recently started displaying signs of Rage Syndrome. About 3 months ago we noticed she would growl at us if we moved her or moved while we slept (she sleeps with us cause the seizures) and about 3 weeks ago her symptoms have got worse by the week. She will growl, lunge, bite and snap at everything and anything for HOURS! From the time she wakes up until the time she goes to sleep she growls and it is heart breaking! She has been diagnosed with epilepsy (cluster and grand mal seizures) about 5 years ago and has been on 16grain dose of Phenobarbital 2/2x a day and the medicine does NOTHING for her recent aggression! I spoke to my vet and she did give me options to change her meds, mri to check for brain tumor or put her down! Unfortunately, I have another dog who is getting surgery (a whole mother story) so MRI for her is Not in our budget!
PLEASE- I'm just looking for possible treatment to calm her! I just want my baby back :( she hasn't played or seemed happy in 3 weeks!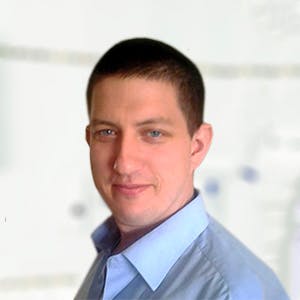 3320
Recommendations
In cases like this it is difficult and sometimes even impossible to control aggression especially when there is a long history of seizures; there is nothing that I can recommend to give to Pretty and would strongly recommend you consult with a Neurologist to try and find a balance or some answers for what is occurring. Regards Dr Callum Turner DVM
Add a comment to Pretty's experience
Was this experience helpful?
Khloe
German shepherd mix
9 Months
1 found helpful
My girl dog act sad all they tail doesn't wag head always down never plays or sit with us she hides under a bed and when walk by she growls we get to close she barks and then bites we stuck things under there and she bites it like an attack dog we don't know what to do any more and I'm getting worried shes like 9 months and shes big and we have a baby dog and when we give him treats shell bite him so I have no idea whats wrong with her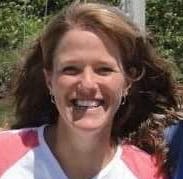 1611
Recommendations
Thank you for your email. I'm not sure how long you have had Khloe or where she came from, but that is very aggressive behavior for a young pup. You would be best to hire a trainer to work with her to see if this aggressive behavior can be corrected. Young dogs tend to learn more quickly, which is a positive thing for her, but I am afraid that your other dog, or one of your family, will get hurt if she is allowed to continue that behavior. Your veterinarian can recommend a trainer that can work with aggressive dogs for you. I hope that things go well for Khloe.
Add a comment to Khloe's experience
Was this experience helpful?
Harley
English Springer
5 Years
0 found helpful
I have a five year old Springer Spaniel he is showing signs of aggression. He growls at my husband and shows his teeth. I was between him and our other dog and he went after the other dog and bit me this has happened 2 times to me and once to my husband. He seems fine one minute and playing with our other dog then the next he flips. It has recently gotten worse over the last month.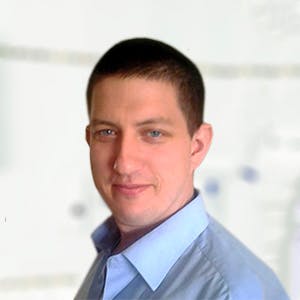 3320
Recommendations
There is no direct treatment for rage syndrome but there are possibilities to manage the condition by paying attention to Harley and looking out for triggers; also medical therapy can be considered but isn't ideal long term, you should discuss this with your Veterinarian and a Behaviourist to determine the best course of action. Regards Dr Callum Turner DVM
Add a comment to Harley's experience
Was this experience helpful?
China
Beagle Point
3
0 found helpful
My dog will be fine one minute and then out of nowhere will attack my other dogs or cats. She then acts as if nothing happened. She will bite my family if she is awakened suddenly but never puntures skin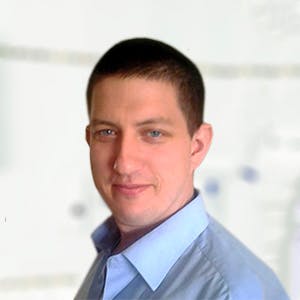 3320
Recommendations
Sudden aggression like this is normally attributable to a medical issue, normally involving pain leading a dog to bite or lunge at other dogs or people; I would recommend you have China checked over by your Veterinarian looking for possible causes of pain or hormonal conditions which may explain this behaviour. Regards Dr Callum Turner DVM
Add a comment to China's experience
Was this experience helpful?
Frank
Cocker Spaniel
7 Years
0 found helpful
Has Symptoms
Mild, timid, friendly to aggrssive
We have a seven year old male Cocker Spaniel who was diagnosed with epilepsy approx three years ago and is on daily medication. The dog also appears to have rage syndrome and I am aware that the immediate response is that it is probably behavioural but I am sure it is not. We want to avoid having our little family member put to sleep so are desperate to identify a solution. The dog will be fine one minute, very loving, calm and friendly and will then attack a family member (only, is nervous and timid outdoors). The attaches are vicious and we have had more than eight of these now with family members hospitalised three times. I was lying down recently and he walked up to me laid down next to me and then growled quickly and attacked me. His four fangs were deep inside my wrist and he shock his head to cause severe damage. I have just been discharged from hospital after an operation and have severe damage and will scar. How can we seek help and find a solution?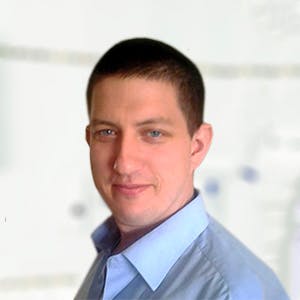 3320
Recommendations
It is very difficult to determine the origins of this type of episode, many times behaviour is the main cause but there may also be medical causes too; a thorough physical and neurological examination by your Veterinarian is needed to determine a medical issue or to rule it as a behavioural problem, behavioural issues are more difficult to pin down. It is important to look for any triggers or other actions which occur before an attack which may help to determine a cause. Regards Dr Callum Turner DVM
Hi I'd like to please try ask on any sort of advice please. I have a lovely young springerdoer dog. He's aged just over 3 years.

Normally he is always playful, loving caring young dog. And he is very protective towards each one of us in family. Being four people in house hold.

Thing is though I know myslef that he has some type of anger aggression in him.

Varies from different aggression.

1) - always doing this with when my two young adult girls come back home from college. Or if to maybe stay out a night. Is that he growls. Which sometimes can be slight growl. But other times loudly. And slightly shows teeth but at same time gives out kisses. (?).

Few times he has slightly snapped when given into trouble by this type of behaviour (trouble by giving out stern voice of telling him NO!).

Even though we all know in house hold that he truly does not mean to act out in such an anger aggression manor. And we all do try our best to deal / handle the ciuation in best way we can.

2)- I've seen him act out in an anger aggression manor at times when anyone at our door. Like most dogs do to bark. Which he does. But also if anything is hanging up on to door such as a jacket. A bin bag. He will bark, jump up and grabbing hold of what's hanging up o door and pulls it. (Which he has torn my leather jacket by this type of anger aggression). Just trting to seek any means of advice in anyway.

We all love our dog so very much. And just want to try help him. Thank you.
Add a comment to Frank's experience
Was this experience helpful?
coco
Cocker Spaniel
8 Years
1 found helpful
i want to know if my dog has cocker rage.she is very friendly with me and my family.but if ant one else tries to pat or touch her,she will bite.she was laying by my feet and when my mom walked pass,out of no where she went to attack.she is very protective of me and jealous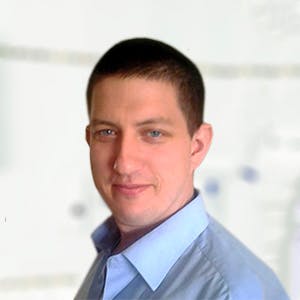 3320
Recommendations
Whether the cause is 'Cocker Rage' or just general protectiveness the cause is behavioural; depending on the research, Cocker Rage usually starts in dogs (really any breed of dog - again depending on the research quoted) at less than two years of age. From your description, it just sounds like Coco is overprotective of you and you need to discourage this behaviour by controlling Coco when this happens and punishing her so she understands this behaviour is wrong (see below link). Regards Dr Callum Turner DVM www.cesarsway.com/cesar-millan/cesars-blog/Canine-and-punishment
Add a comment to coco's experience
Was this experience helpful?