What are Staph Infections?
Staph infections come in many types and cause damage to many parts of the body. Most common is an infection of the skin where a cut, wound or scratch has allowed bacteria from the environment to enter the body. Signs of a Staph infection often include pus at the wound site, redness and sensitivity of the surrounding skin, and crusting of the wound and surrounding skin. If left untreated, serious Staph infections may progress to septicemia (blood poisoning) and death.
Other sites of Staph infections include the lining of the heart, the brain and spinal cord, the kidneys and urinary system, and reproductive organs. These diseases usually present with fever and weakness as the primary symptom. Schedule a visit with the veterinarian if your dog is running a fever, seems unusually weak or lethargic, or has received a cut or scrape.
Bacteria in the staphylococcus genus are widespread and most are harmless. However, a select few such as S. aureus may cause infection of nearly any part of the body, called a "Staph infection" Sometimes, these infections can be resistant to antibiotics and depending on the location of the infection can pose a serious threat to the health of your pet.
Symptoms of Staph Infections in Dogs
Pus in and around wound site
Redness and inflammation
Fever
Weakness and lethargy
Atypical behavior
Severe pain at wound site
Abnormal crusting/scaling of wound site
Types
Skin: pyoderma, dermatitis
Organs: metritis, discospondylitis, encephalitis, osteomyelitis, cystitis
Fascia: necrotizing fasciitis
Causes of Staph Infections in Dogs
Infected cut, scrape or wound
Contaminated material entering nose, mouth or eyes
Ingestion of contaminated material
Improperly sterilized medical equipment
Diagnosis of Staph Infections in Dogs
If an owner notices their pet experiencing a fever and exhibiting weakness and confusion, they should immediately contact a veterinarian. Once a wound is infected, it is not always possible for it to heal on its own.
A veterinarian will suspect a Staph infection if your pet has an infected wound or abscess producing pus, with redness of the surrounding area and pain disproportionate to the size of the injury. Swabs of the wound can be sent to the lab for culturing to definitively identify the cause, but most often this is not necessary, as the treatment for nearly every skin infection is antibiotic ointment sometimes given in conjunction with oral antibiotics.
The Staph genus can also be responsible for infections of almost every major organ. Urinary tract infections are commonly caused by Staph, and present with pain on urination, bloody urine (hematuria) and cloudy, discolored or foul-smelling urine. A veterinarian may request a urine sample for culture, microscopic examination, or perform additional testing as needed. In rare cases, Staph can infect the disks between vertebra in the spinal column, and/or the bone itself. This causes significant pain along with fever, swelling and weight loss. If the inflammation is great enough to compress the spinal cord, tremors and lack of coordination may also appear. The veterinarian may order X-rays, a spinal tap, or blood cultures to definitively diagnose the illness.
The rarest, and most serious form of internal infection is necrotizing fasciitis. Occasionally caused by Staph pseudintermedius, this is a disease of the fascial tissue holding muscles and organs in their place, and quickly becomes systemic. Necrotizing fasciitis progresses rapidly and may require surgical debridement or amputation of affected limbs, and is often fatal. However, this disease is incredibly rare and unlikely to affect most dogs with Staph infections.
Treatment of Staph Infections in Dogs
The primary treatment for Staph infections is antibiotics. In the case of skin infection, an antibiotic cream will most likely be prescribed, and possibly oral antibiotics to prevent the infection from spreading internally. Topical cream should be applied until the wound has healed, and a course of oral antibiotics should be taken in its entirety to avoid the possibility of re-infection.
In the case of an internal infection, a variety of treatments in conjunction with antibiotics are possible, and will depend on the specific case. Insertion of stents to drain excess fluid, surgical intervention, and removal of necrotic tissue may be warranted at the discretion of a veterinarian.
Recovery of Staph Infections in Dogs
As long as the owner administers the medication as directed and the pet is kept in adequately warm, sanitary conditions, Staph infections of the skin usually heal completely in a matter of days or weeks. Rarely, an infection may be resistant to the given antibiotic, and so a course of multiple antibiotics will be prescribed.
The outlook for internal infections tends to be less positive- antibiotics alone cannot curb the damage infection can cause to organ structures and surrounding tissue. With the appropriate therapy as prescribed by a veterinarian, there is a significant chance of recovery in most cases.
Cost of Staph Infections in Dogs
Staph infections can most commonly be a skin infection or an internal infection. For most staph infections classified as skin infections, the veterinarian will prescribe an antibiotic cream (Mupirocin $15 on average) to help combat the infection. The veterinarian may prescribe oral antibiotics ($10-$30) as well. If the staph infection is caused by an internal infection then there could be more extensive treatments done. In addition to oral antibiotics ($10-$30), the veterinarian may combat the internal infection with stents ($100-$130) to drain any fluid buildup. Surgery ($1,000-$2,500) may also be an option in order to remove any necrotic tissue.
Staph Infections Questions and Advice from Veterinary Professionals
Blaze & Seven
American Staffordshire Terrier & Golden retriver
7 Years
1 found helpful
Has Symptoms
Itching, licking, scabs, redness,
Medication Used
Simplicef 200mg Prednisone 20mg
I have two dogs Blaze & Seven they are 7 years old and they are brothers. They were my partners dogs she had them since the day they born. My partner passed away April 2018. They were both constantly itching, redness, scabs, and flakes he has dandruff like white particles all over. Seven has big and small scabs all over. The veterinarian diagnosed them both with skin staph infection. I was given Simplicef 200mg 21 capsules for each dog and 10 Prednisone 20mg. I was informed that it could take 3 weeks for it to clear. The medicine alone cost $73.50 for antibiotics each and $9.00 for the Prednisone each. Am not sure if i should been prescribed any ointment to apply especially with Seven and his scabs. Hoping I can find the medication cheaper
Add a comment to Blaze & Seven's experience
Was this experience helpful?
Harley & Maggie
Wire Fox Terrier
4 Years
0 found helpful
I just got back from the vet with 1 of my dogs. He said my 2 dogs have staph infection. He has them on baytril, a strong antibiotic for stubborn infections and a antibiotic cream. I also have been soaking their feet in Epsom salts twice a day. I just read where apple cider vinegar could also help, so will try that for a while now
Add a comment to Harley & Maggie's experience
Was this experience helpful?
peyton
Pitt Mix
9 Years
0 found helpful
My dog got a staph infection after her broken leg was fixed with a plate and screws. now the vet is saying the plates and screws have to come out even though there is no more signs of an infection. Do I have to take the plate and screws out? would she be ok leaving them in?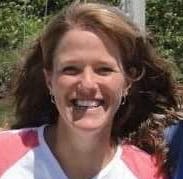 1611
Recommendations
There are many reasons that the plate and screws may need to come out, but those are often left in. It may be related to the infection and concern that there is a nidus there that will cause ongoing problems. If you aren't sure of the advice you are being given, it might be a good idea to seek a second opinion, as I cannot look at Peyton or xrays.
Add a comment to peyton's experience
Was this experience helpful?
PeggySue
Labrador Retriever
17 Months
0 found helpful
My dog had pimple like bumps on her chin under her mouth . they have become larger and red. she seems to be eating ok, and has energy but i am still concerned. i put neosporin on it and she rubs it off? should she have an antibiotic?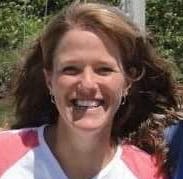 1611
Recommendations
There are more glands in the chin than other parts of the body, and those glands can get infected. Since it isn't getting better, she may need oral antibiotics, as you are right, ointments and dogs don't always work very well!
Add a comment to PeggySue's experience
Was this experience helpful?
Cookie
spitz
7 Years
0 found helpful
Has Symptoms
Scratching floor, panting, hiding
Medication Used
Staphban, avil, clofung-gm
My dog(small breed) is 7 years old and she gave birth 5 days ago. On the 3rd day I noticed a red bald patch on the outside of her left thigh. My Vet prescribed ointment for staph infection. But now its become swollen, red and inflamed. She pants and leaves her babies after every feeding and then go to corners of the house or under the bed and start scratching the floor. Will this affect her's or her puppies' health? What should I do to help her recovery fast?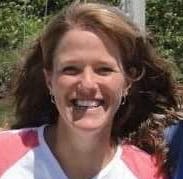 1611
Recommendations
Without seeing the lesion or being able to examine Cookie, I'm unfortunately not able to provide much insight into what that wound might be caused by. If it is not improving with the therapy that your veterinarian prescribed, it would be a good idea to have a recheck for her, and see whether she needs any more medication. I hope that all goes well for her!
Add a comment to Cookie's experience
Was this experience helpful?
Fred
Golden Retriever
9 Months
0 found helpful
Should I be washing and treating with topical antibiotic ointment? I took Fred to the vet and was given a corticosteroid shot and a round of antibiotics (keflex).

It started when Fred had a pea sized scab on his head. He'd had it for quite a while and I assumed he may have bumped his head coming out of his kennel. Then one day we go to the park, and it rained on us real good--we were probably out in it for about 30 minutes. I bring him home and towel dry him. Then we lounge, and he air dries a while. After that I give him a good brushing to make sure he doesnt have any knots or matting. I let the brush pass over the scab to see if it works loose (probably a big mistake), but I am not aggressive about it. Anyway, a couple of days later he starts to eat more slowly. He had scratched at the scab and caused it to bleed. Then he scratches the skin near it to bleeding. The next day he causes his head to bleed in a two inch round area. I start getting onto him when he tries to scratch thinking I cannot break the habit. On the third day of Fred scratching til he bleeds, in the evening, I notice that he has scabbing and/or scaling from brow to the back of his head and from ear to ear. It wasn't noticeable under all of fur and wasn't there's before. I knew that whatever it was, it wasn't spreading fast. The following morning I take him to the vet first to thing.

The vet visually inspects the area, then takes glass for a microscope and presses it I to the blood and puss. He goes to look at it beneath a microscope. When he returns, he says that Fred is going through puppy puberty. He got the dog equivalent to a pimple. Then, when Fred scratched and opened the area, staph entered.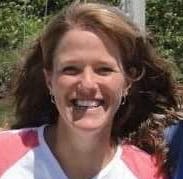 1611
Recommendations
Thank you for your email. Superficial pyoderma can be common in dogs with thick hair coats, ans excessive moisture. If Fred isn't improving on the Keflex, he may need a recheck to have the wound reassessed. These infections typically resolve fairly quickly with antibiotic therapy, and shouldn't need any topical medication. I hope that his infection clears up quickly.
Add a comment to Fred's experience
Was this experience helpful?
Chrissy
Sitzpoo
3 Years
0 found helpful
I'm in hospital I have gotten Staph pseudintermedius
From my dog What is the best way to treat her It seems my vet is not sure how or even to treat her or for me to more preventative A culture was done on me and after 4 days of IV antibiotics they are letting me go home any help would be appreciated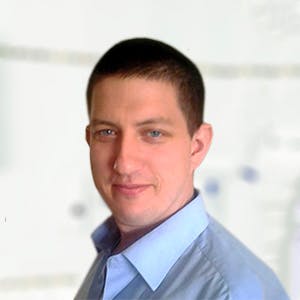 3320
Recommendations
Staphylococcus pseudintermedius is a common pathogen found in dogs and is usually treated with garden variety antibiotics; however, if Chrissy has MRSP (meticillin resistant Staphylococcus pseudintermedius) the a culture and sensitivity test should be done to look for a suitable antibiotic for treatment. I would suggest calling your nearest Veterinary School to speak with their Microbiology Department. Regards Dr Callum Turner DVM http://veterinarymedicine.dvm360.com/managing-mrsa-mrsp-and-mrss-dermatologic-infections-pets
Add a comment to Chrissy's experience
Was this experience helpful?
Tilly
Dachshund
5-6 years
0 found helpful
Has Symptoms
Itching ,rashes, loss of appetite
My dog itches a lot to the point that she pulls out the hair or cut her own skin. She has pimples like rashes on her lower body. And she has stopped eating from last couple of days. I dont know the exact reason but I guess the flea collar caused this to her as she had fleas but hardly any at this point. I thought its just an allergy and it will go away on its own but nothing has inproved. I want to know how much will it cost for her check up(Texas) and if there is any home remedy or low cost treatment for her problem.
Any help will be appreciated.
Thank you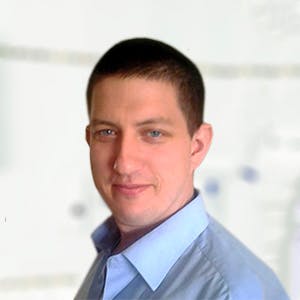 3320
Recommendations
If Tilly is scratching herself to the point of self mutilation then I would recommend that you visit your Veterinarian since it would be advisable to check for underlying causes and to possibly receive some antibiotics in case of pyoderma/secondary infection. Texas is a big state with a consultation costing as much as $90; however, depending on where in Texas you live there are lower cost options for an examination from as low as $21 to $39 with any treatment on top, see the links below. Regards Dr Callum Turner DVM http://vetsaverspethospital.com/dog-pricing/ http://kaawsclinic.com/services-pricing/wellness/wellness-services.html
Add a comment to Tilly's experience
Was this experience helpful?
Leila
Pittbull mix
3
0 found helpful
I have been getting reoccurring staph infections for over six months now. My doctor's next move is to have me swab my four animals(two cats two dogs) to see if they are carriers of this. If I only want the simple swab testing done, what would be a round-about price? None of them suffer from any symptoms of a staph infection themselves.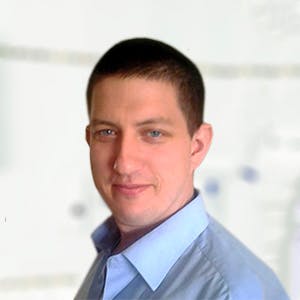 3320
Recommendations
Staphylococcus is found in many asymptomatic animals and people with one study putting 8.8% of dogs as carriers (with samples which were more antibiotic resistant) and 24% of people. For testing, bacterial identification by swabbing is relatively cheap; the University of Connecticut (for example) charges only $37 for bacterial identification and an additional $18 for antibiotic sensitivity (may be useful for your Physician). Regards Dr Callum Turner DVM
www.ncbi.nlm.nih.gov/pmc/articles/PMC2870875/
http://cvmdl.uconn.edu/resources/feeschedule.php (first two options under Microbiology)
Add a comment to Leila's experience
Was this experience helpful?
Paris
Bull Terrier
6
0 found helpful
Has Symptoms
Pustules all over feet face legs and head
My dog has MRSP & has been receiving treatment for a year & it's getting worse! We are going having to see another specialist, but she is in pain & I hate seeing her suffer. What are the chances this will be healed?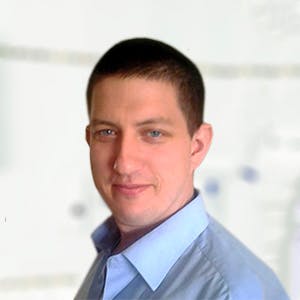 3320
Recommendations
MRSP (Methicillin‐Resistant Staphylococcus pseudintermedius) infections are not necessarily more severe than garden variety Staphylococcus infections, but are difficult to treat if not treated promptly. Correct identification and antibiotic sensitivity testing (may show susceptibility to some antibiotics during testing but resistant during treatment). Statistically, if a suitable treatment is found, treatment can be measured over a period of weeks; I wouldn't like to give a prognosis on Paris' case due to the nature of the infection. Regards Dr Callum Turner DVM
www.ncbi.nlm.nih.gov/pubmed/22364681
Hi Dr Callum,
Paris has been tested 3 times & tried antibiotics. They work for a little while then they stop working. Her current antibiotics have made her vomit & have diarrhoea so I have stopped them in the advice of our vet until we see the new specialist on Monday. It is so heart breaking seeing her like this :(
Thank you for your response!
Add a comment to Paris's experience
Was this experience helpful?
Roscoe
German Shorthaired Pointer
6 Years
0 found helpful
Has Symptoms
skin irritation, itching scratching
Our dog gets cysts that are some kind of staph infection. He has at least 30 to 40 of these cysts all over his body. When one bursts he gets fluid buildup. What can be done for this condition? The vet gives us antibiotics but the cysts never go away.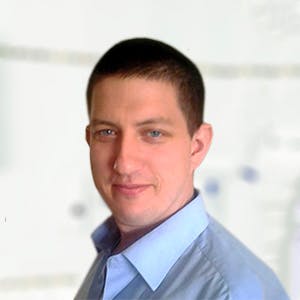 3320
Recommendations
An important question is are the cysts sebaceous cysts which get infected by Staph or are the cysts caused by Staph? Topical creams and systemic antibiotics are the best course of treatment, culture and sensitivity to identify a suitable antibiotic may be required if the prescribed antibiotics are in effective. Regards Dr Callum Turner DVM
Add a comment to Roscoe's experience
Was this experience helpful?
Buddy
pitbull
8wks
0 found helpful
Has Symptoms
Lumps under chin.face swollen like fever bl7ste
Wat else can i do he is just so weak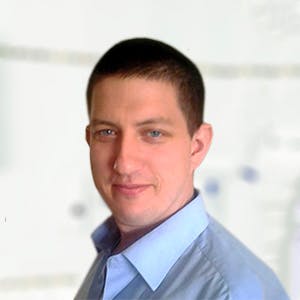 3320
Recommendations
Treatment of Staphylococcus can be a long process over a few weeks (three to four), depending on the type of lesions topical creams and medicated shampoos may help when used in conjunction with systemic antibiotics. Ensuring Buddy stays hydrated and is receiving an adequate amount of food is important. A discussion with your Veterinarian about other options would be useful. Regards Dr Callum Turner DVM
Add a comment to Buddy's experience
Was this experience helpful?
rex
gsd
10 Years
0 found helpful
Has Symptoms
tierd, itch, scratch, biting, hair loss from thi
my gsd is 10 since we moved from ill to tn he has severe allergies he gets a med bath weekly and the new ac1 injection every 30 days yet he is getting staph!!!!! hes on simplicef 200mg 1.5 a day for 10 days. question how is he getting staph?? my house is spotless i am obsessive with it and i use clorox/water mix on floors and keep their beds washed weekly or as needed. the area for them to potty in is limestone gravel. my vet and i are ready to pull our hair out we can not figure this out please help.. is there a test that i can do in my house or should i use a different vet grade cleaner. im desperate please help us.. he is crabby, tired, sore, no energy hes up all night digging at himself.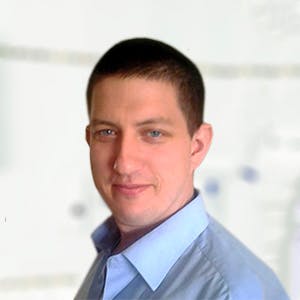 3320
Recommendations
There are a variety of environmental tests (designed for the food industry) which you could carry out in your home, but if Rex is still getting infections, short of putting him in a bubble I cannot see the benefit of them; environmental pathogens are all around, it is just a case of keeping them at bay. I cannot think of any reason for the recurrence apart from the effectiveness of the antibiotic, short of performing sensitivity testing on the Staphylococcus to determine a more effective antibiotic, I cannot think of anything further, I am sorry I cannot be more useful. Regards Dr Callum Turner DVM
Add a comment to rex's experience
Was this experience helpful?
Princeton
American Pit Bull Terrier
9 Months
0 found helpful
What is an average price range for a staph infection remedy for my dog if he has Moderate symptoms? What is the name or brand of prescription needed to treat a mild case? Can a dog take a Hunan beings prescription if it's specifically for staph infection.how do I determine the severity of it.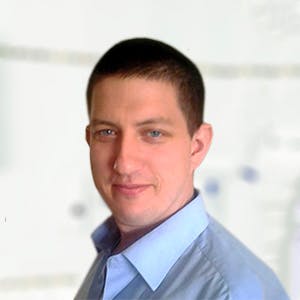 3320
Recommendations
Please visit your Veterinarian to determine if the infection is staphylococcus, to check Princeton's general health and to make sure that he doesn't have any other condition that may be suppressing his immune system. I cannot diagnose or prescribe any medication without examining Princeton myself. As far as treatment, I am unable to comment because different Veterinarian's and medications have different prices; price may also be different depending on location. Regards Dr Callum Turner DVM
g
Greed has become the main motovator for a lot of people these days I hate to see it happen, but what can you do? Me, I tell them I don't like the attitude and look for someone else. they don't seem to care, but I think if more people took this stand and it hurt there $$ it could change things
Wow.....$1000-$2500 for surgery. Ive been hospitalized for weeks due to staph and had to undergo surgery and it wasn't anywhere near that much! Vets and dentist(not all of them) are nothing short of modern day scam artist who specialize in extortion. Vets know if your furry friend has an illness you only have 2 options. Let them die or cough up the cash.
Add a comment to Princeton's experience
Was this experience helpful?