What are Staph Infections?
Staph infections come in many types and cause damage to many parts of the body. Most common is an infection of the skin where a cut, wound or scratch has allowed bacteria from the environment to enter the body. Signs of a Staph infection often include pus at the wound site, redness and sensitivity of the surrounding skin, and crusting of the wound and surrounding skin. If left untreated, serious Staph infections may progress to septicemia (blood poisoning) and death.
Other sites of Staph infections include the lining of the heart, the brain and spinal cord, the kidneys and urinary system, and reproductive organs. These diseases usually present with fever and weakness as the primary symptom. Schedule a visit with the veterinarian if your dog is running a fever, seems unusually weak or lethargic, or has received a cut or scrape.
Bacteria in the staphylococcus genus are widespread and most are harmless. However, a select few such as S. aureus may cause infection of nearly any part of the body, called a "Staph infection" Sometimes, these infections can be resistant to antibiotics and depending on the location of the infection can pose a serious threat to the health of your pet.
Staph Infections Average Cost
From 110 quotes ranging from $300 - $3,000
Symptoms of Staph Infections in Dogs
Pus in and around wound site
Redness and inflammation
Fever
Weakness and lethargy
Atypical behavior
Severe pain at wound site
Abnormal crusting/scaling of wound site
Types
Skin: pyoderma, dermatitis
Organs: metritis, discospondylitis, encephalitis, osteomyelitis, cystitis
Fascia: necrotizing fasciitis
Top
Causes of Staph Infections in Dogs
Infected cut, scrape or wound
Contaminated material entering nose, mouth or eyes
Ingestion of contaminated material
Improperly sterilized medical equipment
Top
Diagnosis of Staph Infections in Dogs
If an owner notices their pet experiencing a fever and exhibiting weakness and confusion, they should immediately contact a veterinarian. Once a wound is infected, it is not always possible for it to heal on its own.
A veterinarian will suspect a Staph infection if your pet has an infected wound or abscess producing pus, with redness of the surrounding area and pain disproportionate to the size of the injury. Swabs of the wound can be sent to the lab for culturing to definitively identify the cause, but most often this is not necessary, as the treatment for nearly every skin infection is antibiotic ointment sometimes given in conjunction with oral antibiotics.
The Staph genus can also be responsible for infections of almost every major organ. Urinary tract infections are commonly caused by Staph, and present with pain on urination, bloody urine (hematuria) and cloudy, discolored or foul-smelling urine. A veterinarian may request a urine sample for culture, microscopic examination, or perform additional testing as needed. In rare cases, Staph can infect the disks between vertebra in the spinal column, and/or the bone itself. This causes significant pain along with fever, swelling and weight loss. If the inflammation is great enough to compress the spinal cord, tremors and lack of coordination may also appear. The veterinarian may order X-rays, a spinal tap, or blood cultures to definitively diagnose the illness.
The rarest, and most serious form of internal infection is necrotizing fasciitis. Occasionally caused by Staph pseudintermedius, this is a disease of the fascial tissue holding muscles and organs in their place, and quickly becomes systemic. Necrotizing fasciitis progresses rapidly and may require surgical debridement or amputation of affected limbs, and is often fatal. However, this disease is incredibly rare and unlikely to affect most dogs with Staph infections.
Top
Treatment of Staph Infections in Dogs
The primary treatment for Staph infections is antibiotics. In the case of skin infection, an antibiotic cream will most likely be prescribed, and possibly oral antibiotics to prevent the infection from spreading internally. Topical cream should be applied until the wound has healed, and a course of oral antibiotics should be taken in its entirety to avoid the possibility of re-infection.
In the case of an internal infection, a variety of treatments in conjunction with antibiotics are possible, and will depend on the specific case. Insertion of stents to drain excess fluid, surgical intervention, and removal of necrotic tissue may be warranted at the discretion of a veterinarian.
Top
Worried about the cost of Staph Infections treatment?
Pet Insurance covers the cost of many common pet health conditions. Prepare for the unexpected by getting a quote from top pet insurance providers.
Recovery of Staph Infections in Dogs
As long as the owner administers the medication as directed and the pet is kept in adequately warm, sanitary conditions, Staph infections of the skin usually heal completely in a matter of days or weeks. Rarely, an infection may be resistant to the given antibiotic, and so a course of multiple antibiotics will be prescribed.
The outlook for internal infections tends to be less positive- antibiotics alone cannot curb the damage infection can cause to organ structures and surrounding tissue. With the appropriate therapy as prescribed by a veterinarian, there is a significant chance of recovery in most cases.
Top
Cost of Staph Infections in Dogs
Staph infections can most commonly be a skin infection or an internal infection. For most staph infections classified as skin infections, the veterinarian will prescribe an antibiotic cream (Mupirocin $15 on average) to help combat the infection. The veterinarian may prescribe oral antibiotics ($10-$30) as well. If the staph infection is caused by an internal infection then there could be more extensive treatments done. In addition to oral antibiotics ($10-$30), the veterinarian may combat the internal infection with stents ($100-$130) to drain any fluid buildup. Surgery ($1,000-$2,500) may also be an option in order to remove any necrotic tissue.
Top
Staph Infections Average Cost
From 110 quotes ranging from $300 - $3,000
Top
Staph Infections Questions and Advice from Veterinary Professionals
Pit Bull
Three Years
6 found helpful
6 found helpful
My dog has a severe rash and hair loss. She itches all over constantly.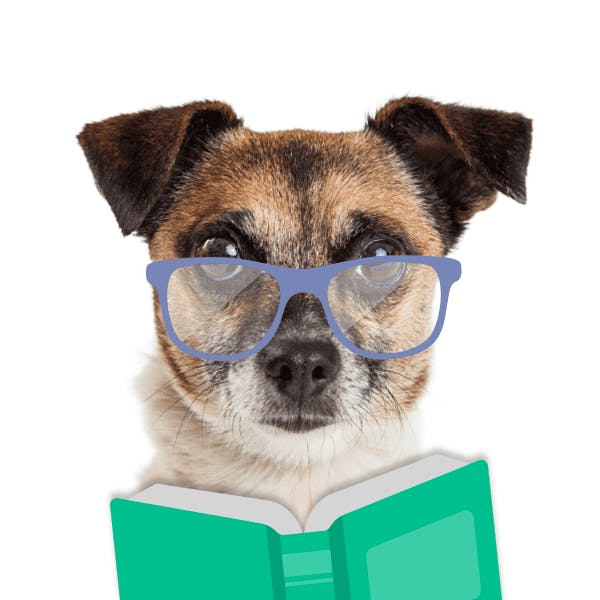 Dr. Linda S. MVB MRCVS
6 Recommendations
Thank you for the photos. I'm sorry to hear this. There are several possibilities including a deep pyoderma (skin infection), folliculitis, parasitic infection, allergy etc. A vet visit is best so they can assess the dog and perform any required tests such as a skin scrape or swab. They will likely prescribe some strong anti itch medicine to break the itch scratch cycle and perhaps some antibiotics and a medicated wash. Do ensure you dog is up to date with a good quality parasite prevention.
Jan. 17, 2021
Was this experience helpful?
Staffy Bull Pit
Six Years
1 found helpful
1 found helpful
My dog had a lateral suture surgery 5yrs ago for a torn ACL. About a month ago I noticed she woke up not putting weight on her leg and upon closer look she had discharge from her old suture as well. We found out her suture had slipped and her discharge was due to a resistant staph infections. We put her on antibiotics 9/12. Her 2wk check up went well and Dr was happy with progress, sent us home with 2 more weeks of antibiotics. Today he called to schedule TTA surgery for 10/04. She will have only been on antibiotics for 3 weeks at that point, is it safe for her to have surgery so soon?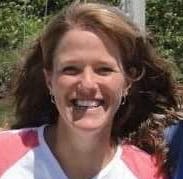 Dr. Michele K. DVM
1 Recommendations
Thank you for your question. I think if your veterinarian was happy with the progression that she had, and was comfortable with her surgery at this point, I would not think that she needs to be on antibiotics longer before the surgery. That is a good question, and one that you may want to ask your veterinarian just to make sure that everybody's on the same page as far as what's going on. I hope that everything goes well for her.
Oct. 3, 2020
Was this experience helpful?
Staph Infections Average Cost
From 110 quotes ranging from $300 - $3,000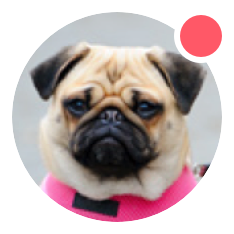 Need pet insurance?