What is Massage Therapy?
Massage therapy in dogs is a non-invasive form of rehabilitation with the goals of improving a dog's mobility and comfort and providing pain relief for muscular injury. Canine massage therapy is commonly used for dogs with orthopedic issues, sporting dogs that have athletic injuries, and senior dogs that have lost a wide range of mobility due to the natural aging process. Canine massage therapy is performed by a registered pet massage therapist. A professional canine massage therapist will have graduated from a two year Canine Massage Practitioner Program, completed continuing professional development programs each year, hold relevant insurance, and will only practice through the consent of a licensed veterinarian. In some states, only a veterinarian can legally perform massage therapy techniques, so it is important to check your state's regulations before scheduling an appointment with a local pet massage therapist. 
Massage Therapy Procedure in Dogs
The massage therapist will begin the session by assessing the dog's gait and posture. The therapist will then perform a superficial palpation to determine if any skeletal or muscular abnormalities can be felt underneath the skin's surface. If the dog was referred by a veterinarian, the dog's medical history records and any notes left by the referring veterinarian will be reviewed. If no records are available, the therapist will consult the dog owner in regards to previous injury and past surgical procedures. It is at this time that the therapist will ask the dog owner what his or her expectations are from the massage therapy session. The massage therapy session will take approximately 30 minutes to an hour to complete and maybe longer for first-time patients. Massage therapy does not require anesthetic, sedation or restraint devices. The therapist will likely use a cushioned standing table or a mat on the floor to complete the therapeutic process, depending on the dog's abilities. 
After the therapist has completed the session, a full diagrammatic feedback will be presented to the dog owner. The therapist will talk about the problems he/she noticed during the session including painful areas and areas with limited motion. The therapist may make at-home recommendations and demonstrate simple massage techniques the owner can perform at home. 
Top
Efficacy of Massage Therapy in Dogs
Massage therapy in dogs will not cure a dog of any ailment, but will improve the dog's mobility and relieve pain. The level of efficacy massage therapy has on a dog depends on the condition he or she is affected with, as well as the form of therapy the dog receives. 
Top
Massage Therapy Recovery in Dogs
Massage therapy in dogs is a form of recovery in itself, providing rehabilitation needs to canines. Each therapeutic session will last approximately 30 minutes to an hour, but it may take several sessions before the dog will show signs of improvement. Lifelong conditions that are affecting your dog, such as arthritis, will never fully recover but massage therapy can improve your dog's quality of life.
Top
Cost of Massage Therapy in Dogs
The cost of massage therapy in dogs depends on the state you are located in, the length of your session and how many session per week your dog is required to receive therapy. Dog owners should expect to pay anywhere from $35 to $50 per massage therapy session for their dog. 
Top
Worried about the cost of Massage Therapy 1 treatment?
Pet Insurance covers the cost of many common pet health conditions. Prepare for the unexpected by getting a quote from top pet insurance providers.
Dog Massage Therapy Considerations
The practice of massage therapy in dogs is not actively regulated in each state and some states do not require therapists to be certified. In order to obtain certification, a therapist will need to attend a certified educational program and pass the National Certification Board for Therapeutic Massage and Bodywork. Due to the fact that massage therapy for dogs in not a regulated practice, a great deal of canine massage therapists are actively practicing canine massage without receiving full training. Ill-performed massage therapy techniques could be harmful to your dog, so it is important to ask your dog's therapist for proof of certification or registration from an education institution. 
Top
Massage Therapy Prevention in Dogs
The need for massage therapy in dogs can be prevented by keeping your dog out of dangerous situations to prevent injuries. Maintaining a healthy weight can also prevent many joint conditions that later require massage therapy for dogs. 
Top
Massage Therapy Questions and Advice from Veterinary Professionals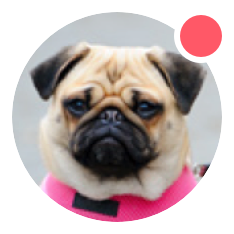 Need pet insurance?