What are Open Drainage of Cysts?
A cyst is a large, abnormal sac within the body that is typically filled with fluid or pus. Cysts are typically caused by a bacterial infection or blockage of any of the body's many glands and ducts. Although commonly mistaken for tumors, cysts are benign and non-life-threatening (although some may be unsightly or uncomfortable). Vets will typically opt to use a needle to drain the fluid from these vessels, although sometimes, it will be necessary to perform a procedure known as 'open drainage' on the cyst.
Open Drainage of Cysts Procedure in Dogs
Due to the invasive nature of the operation, the vet will usually place the dog under a general anesthetic and shave the site where they plan to make the incision. Next, using a scalpel, they will cut through the intervening tissues to reach the cyst, which they will carefully slice open. The cyst can then either be allowed to drain by itself into a pan, or suction can be applied to remove the contents. After the cyst is drained, most vets will opt to remove it entirely (especially if it has become infected). The incision is then sutured closed and the dog allowed to awaken.
Efficacy of Open Drainage of Cysts in Dogs
Open drainage will alleviate the symptoms associated with a cyst almost immediately. If the cyst has become infected (and the infection has spread) then antibiotics will be required, but the noticeable swelling and inflammation should start to ebb away right after surgery.
Open Drainage of Cysts Recovery in Dogs
Immediately after surgery, the dog will require painkillers to alleviate any obvious discomfort. Depending on the location of the cyst that was drained, the dog may also need to be fitted with an E-collar to prevent it from tearing out its own sutures. It may also be required that the owner tries to keep exercise to a minimum until the wound is healed. Fortunately, as most cysts tend to occur in the sebaceous glands of the skin, the surgical wound will often not be especially deep and will heal in just over a month. If a serious infection was involved, however, the dog will also need to complete a full course of antibiotics, which will usually take about two to four weeks. The vet may also wish to schedule some follow-up visits to ensure that the surgical incision is healing correctly and the underlying condition is clearing up.
Cost of Open Drainage of Cysts in Dogs
The normal price for open drainage of most cysts can be expected to fall roughly around $250. Depending on location, however, the price may increase further. Draining cysts located on the kidneys, for instance, may cost $400 or more due to the added complexity of the operation.
Dog Open Drainage of Cysts Considerations
Although a very potent means for dealing with problem cysts, open drainage is not without risks. Elderly dogs (who coincidentally are some of the main sufferers of cysts) are especially at risk of cardiovascular failure when placed under general anesthetic, which may cause some owners to think twice before opting for the surgery. Another potential pitfall is the potential for infection of the incision site, though this can be counteracted by making sure the dog's living environment is thoroughly cleaned when they return from the clinic.
Open Drainage of Cysts Prevention in Dogs
While cysts that occur deep within the body are normally the result of genetic predisposition, sebaceous cysts are somewhat avoidable. They are typically caused by blockages of the sebaceous duct and damage to the hair follicle itself. By making sure a dog's living area meets a good standard of hygiene and by properly grooming and maintaining its coat, an owner can mitigate the risk of cysts developing.
Open Drainage of Cysts Questions and Advice from Veterinary Professionals
Jack
Golden Retriever
13 Years
-1 found helpful
My dog has a cyst on his back that has been draining pus for about 2 weeks. The vet does not want to operate as the dog is 13 years old. I have been cleaning it daily, but the puss keeps draining and draining. (The vet's office is not open due to Covid-19 except for emergencies.) Should I try to get the puss to drain by applying mild pressure, or just let it come out on its own time? The opening does not appear to be infected.
I have a old German Shepherd who has the same problem. I'm currently draining it, cleaning it, and applying topical antibiotic cream. Because of covid it's difficult to be seen and he needs all the help he can. I'm personally getting all the infection out of my old girl and treating her with topical antibiotics daily. I'll switch to oral if it continues. Good luck and do what you feel is best for him!
Add a comment to Jack's experience
Was this experience helpful?
Lanie
Border Collie
10 Years
1 found helpful
My dog had a small lump on her neck, about the size of a grape, the bet did not seem concerned. Said it was most likely a fluid filled or fatty cyst and if I noticed it getting bigger to let them know. I took her in for her annual exam and had them check her neck to be sure it was okay and they couldn't find it. It had completely disappeared! (I checked too). She also lost some weight at that point from playing outside all day during the summer months. Fast forward about 5 months and I noticed her lump was back. I kept watching it to be sure it did not get bigger. One day I noticed it was bigger and visible on her neck (never was before) and about the size of a golf ball. Today I noticed she had fluid leaking from her neck so I checked it. Clear fluid, not fatty or anything. It just looked like water, no blood. She seems normal, eating and drinking fine and playing as usual. Should I be concerned that it burst or is this normal of maybe she rolled around on it or something?
Hi there! My dog also had a cyst on the back of his neck, filled with clear, odorless fluid. Vet says to do anything besides draining it regularly with a syringe, she would have to put him under anesthesia. He is 10 yrs old and overweight and both the vet and I won't take that risk. He has had it for over 2 years. It doesn't cause him pain. We drain it every 2 weeks and it always comes right back.
Add a comment to Lanie's experience
Was this experience helpful?
Osiris
Chow Chow
6 Years
0 found helpful
Last two months, my dog has had a cyst on his back which had grown and began leaking blood and pus today. When draining it, there was dark colored specks that came out. He did not wince, but it was uncomfortable for him. Saline rinses and attempted to drain as much pus that would come out. Skin is inflamed and red. Shaved area, applied triple antibiotic. Area size of a quarter and skin still elevated. Dressing applied. Called the Vet, but could not get a hold of anyone. Is there anything else that I can do?
Did you try aloe gel? It heals wounds wonderfully.
Add a comment to Osiris's experience
Was this experience helpful?
Rex
Rottweiler
12 Years
0 found helpful
I have a 12 year old Rottweiler, Rex. A few years ago the vet said he had a cyst in his arm pit area. Once in a while it would open and drain. It seems as of lately though it is getting bigger and continuously bleeding/leaking. I alsothink he may have bit it open as I believe its getting bigger. The spot its in makes it very hard to get a bandage on it and every day, or every other day, there outs blood on the floor in small amounts. Is there any way to get it to stop bleeding? Or any advice at all would honestly be helpful. I feel like I've tried every thing and I don't know what else to do.
I'd get a second vet's opinion, as it may be caused by a chronic infection due to an allergy or an underlying illness. Topical antibiotics may help to treat it (again, second vet opinion is recommended here).

In the meantime, at home, I'd give the dog a dose of benadryl, in case it's in part caused by an allergy, but also to help make the dog sleepy, then I'd trim the fur in the area, shave it thoroughly, clean it thoroughly, do neosporin on it after initial cleaning, then get a a Nexcare waterproof bandaid (they're sticky even on the area that covers the wound, so it should stay on better). Depending on activity level of your dog, I'd also wrap the armpit (going over the back and across the chest to do so) with a long piece of very soft cloth (finely woven cotton or a poly-blend), to help prevent friction from irritating the area, and help to ensure he's not biting at it.

Once it scabs over or after a bit of time being closed in general, pop off the bandaid and spray it with a liquid bandaid for dogs. liquid bandaids for dogs generally include a bitter agent to help discourage gnawing or excessive licking. I'd rewrap as described above if the dog is very active though, until it has fully healed up.

If it were to reburst after healing, and cause issue, I'd begin scheduling regular appointments to have it lanced by a vet, or ask a vet for instructions on how to safely lance it at home, to help ensure that it is managed so that it doesn't get huge and take so long to heal.
Add a comment to Rex's experience
Was this experience helpful?
Spike
Chiweenie
6 Years
0 found helpful
My Chiweenie had what we thought was a lipoma on the back of his neck for months. Last night I was feeling it and it popped. It was a cyst. The drainage was white and grayish with black flecks. Not liquid, like puss. I tried to get more of the contents out tonight, but it's uncomfortable for him. Ive been putting antibiotic ointment on it. What else should I do. It's not completely drained.
Add a comment to Spike's experience
Was this experience helpful?
Snowy
St. Bernard
6 Years
0 found helpful
My 6 yr old St. Bernard (dx'ed with idiopathic epilepsy - on meds and seizures triggered by some anesthesia for prior surgeries) has developed a benign cyst on underside of tail. Cyst is large and blood filled. Happened in same area 2X now. First time finally drained and healed on it's own. This time, cyst is much larger now and blood filled and seems to be uncomfortable for dog. Dog is not chewing or biting it as covered with gauze. Once gauze is removed, showing small area of blood. I have used warm water compresses (not squeezing) on cyst where a little amount of blood has been presented. Dog seems very soothed with using wet warm compresses on cyst. As dog cannot undergo surgery for removal of cyst, can a Vet using a sterile tool open the cyst a tiny amount to help drain and remove pressure from cyst. I realize this will not remove cyst permanently, but due to extreme sensitivities of some anesthesias used, this would be considered a risk by Vet.Pls advise for treatment.
Add a comment to Snowy's experience
Was this experience helpful?
Sherlock
Bichon Frise
15 Years
0 found helpful
My bichon has had a sebaceous cyst near the base of his tail for years. It finally burst but because he is almost 15 years old my vet does not want to do surgery. They have had him on two rounds of clavomox, then a round of clovomax and batril, and now cefpodoxime. The site continues to weep. Is there any thing else I can do? Other than a slow gate, he is fine.
Add a comment to Sherlock's experience
Was this experience helpful?
Hershey
Lab mix
12 Years
0 found helpful
I am dog sitting for some friends. I noticed "Hershey" a small lab mix approximately 12 years old has a growth (cyst like) on her back side just below her tail and beside her anal. I noticed she had been licking it and it appears to have a red hole that is draining a bit. The owners said it had been there a while. They, unlike myself are not "vet" goers and said they had been putting ointment on it occassionally. Should I put triple antibiotic ointment on it? I would love to take her to my vet but not my call and I'm sure they would be mad even though I would pay for it! Is there anything I can do????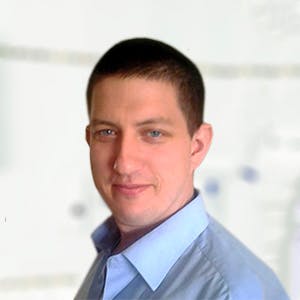 3320
Recommendations
You should bathe the area regularly and apply an antibiotic ointment to be on the safe side; if it is near the anus it may be a perianal fistula which may occur in Labradors. If Hershey isn't in pain or distress I would monitor it and discuss it with the owners when they return. Regards Dr Callum Turner DVM www.acvs.org/small-animal/perianal-fistulas
Add a comment to Hershey's experience
Was this experience helpful?
Smokey
Labrador Retriever
8 Years
0 found helpful
Medication Used
Simplicef 200 mg once a day, carpro
my 8 year old female black lab had a golf ball sized lump on her head the first vet drained it and said it was a bruise from a trauma. within a couple weeks it came back bigger I took her to another vet who has aspirated it 3 times, 1st taking 20 cm fluid out, then 30cm had that tested and it was a sterile fluid, no bacteria, and the last time gave her antisthesea and cleaned it out sucking more fluid than ever out, flushed it out and shot antibiotics. After her eyes where swollen almost shut. After a few days she looked good and after two weeks the lump came back. She has been on antibiotics and anti-inflamatory meds for 2 months. She eats, drinks, potties and goes for her walks. I don't know what to do next and suggestions would be appreciated.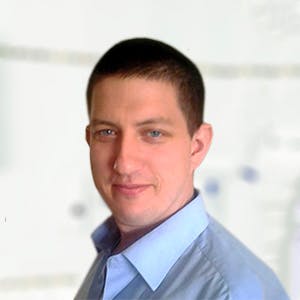 3320
Recommendations
It is difficult to say what the exact best course of action would be without examining her first; the location makes it difficult to do anything else with it as I am assuming that there isn't much loose skin to deal with in that area. Repeated draining isn't a long term solution, but surgical excision is likely not practical either; you should return to your Veterinarian to explore your options. Regards Dr Callum Turner DVM
Add a comment to Smokey's experience
Was this experience helpful?
Harley
Shepherd mix
12 Years
-1 found helpful
Has Symptoms
walks slowly and doesn't run
My vet is going to surgically remove a fatty tumor from the inside abdominal area in front of her hip in my 12 year old Shepherd and have an open drain. I'm worried . She recently developed a heart murmur. Am I making the right decision to remove tumor?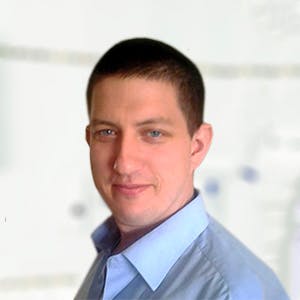 3320
Recommendations
Heart murmurs vary in severity on a scale of one to six; your Veterinarian is responsible to make an informed decision which is in the best interest of their patient. It is normal to have dogs on a daily basis for surgery which have heart murmurs so I wouldn't be too concerned. Regards Dr Callum Turner DVM
Add a comment to Harley's experience
Was this experience helpful?
Ella
Border Collie
13 Years
1 found helpful
Took my almost 14 year old dog to the vet yesterday as she's got a lump on her neck that's grown quite slowly. I thought it's just a fatty lump as its squishy. Vet says she thinks it's a fluid filled cyst but best to remove it. Said she can stick a needle in the drain some fluid then analyse it but this can be inconclusive. I said I was worried about her having an op at her age and she said they operate on old dogs all the time. I'm worried about doing this to my girl and wonder if she just wants the £400 out of me! She's newly qualified and not been at the practise for long and has never seen my dog before, I think she's being a bit over keen.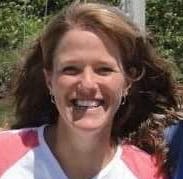 Dr. Michele King, DVM
Dr. Michele King DVM
1611
Recommendations
Depending on the type of cyst, it may or may not need to be surgically removed. If you are not sure of the diagnosis or plan, it is okay to have a second opinion. Without seeing Ella, unfortunately, I am unable to give you any advice on the mass.
Thank you Michele, I think I will seek a second opinion
Add a comment to Ella's experience
Was this experience helpful?
karlie
Border Collie
14 Years
-1 found helpful
my dog has a balloon like thing hanging on her.what is it.it has fluid in it.its about the size of fist.only just noticed it.she is eating fine.she seems to be herself.she going to toliet alright.no other problems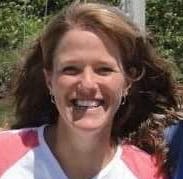 Dr. Michele King, DVM
Dr. Michele King DVM
1611
Recommendations
Thank you for your email. Unfortunately, without seeing Karlie, I can't comment on what the lump that you have seen on her might be. It would be best to have her examined by your veterinarian, as they can look at the lump, let you know what it might be and if any treatments might be necessary. It is always good to have unusual growths looked at to make sure that aren't anything to worry about, and determine any possible treatment. I hope that everything goes well for Karlie.
My dog has a cyst and he has been drained Once already. Is this sound on going event?
Add a comment to karlie's experience
Was this experience helpful?
Honey
Basset Hound
14yrs
0 found helpful
My 14yr old dog has a benign cyst on her tail. She can't go under anesthesia, so how do I treat it at home? It opens up and bleeds and closes back up. It's been ongoing for about a year now. Thx in advance for any advice you can help me with..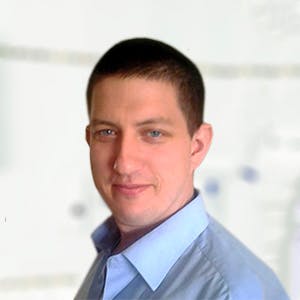 3320
Recommendations
Without having the option of surgery, I can only suggest to keep it clean and free of debris when it opens up as well as applying an antibiotic ointment to the area regularly. It may be possible to freeze the cyst (with local), but this would need to be discussed with your Veterinarian. Regards Dr Callum Turner DVM
Add a comment to Honey's experience
Was this experience helpful?