What is Subtotal Colectomy?
Subtotal colectomy is a surgical procedure more commonly used in cats for megacolon, but has been used in dogs with variable results. The surgery removes the majority of the colon, leaving the unaffected portion of the colon connected back together. The surgery is carried out once as long as the entire affected portion of the colon is removed, if there are any remnants of dilated colon, the problem may persist requiring additional surgery and possibly complete removal of the colon (total colectomy).
Subtotal Colectomy Procedure in Dogs
There are no special anaesthetic considerations prior to this surgery. It is recommended not to perform an enema prior to surgery as a moist colon may increase the likelihood of intestinal content spillage which would contaminate the abdomen. The patient should be prepared for surgery by clipping the hair on the abdomen and cleaning the area with povidone iodine or chlorhexidine to ensure a clean surgical site; the surgical site should be draped.
A midline incision is made from the umbilicus to the pubis and the affected portion of the colon is exposed and packed off with surgical sponges, the ileocolic artery and caudal mesenteric artery (along with their branches) should be identified and persevered to ensure an adequate blood supply to the anastomosis site. It is favourable to preserve the ileocecal valve to prevent bacterial colonisation of the small intestine that may lead to lifelong diarrhea and other complications.
The arteries supplying the section of colon being removed should be identified and ligated; Carmalt forceps (crushing forceps) are placed at the transaction sites and after the colon contents are 'milked' away from the transaction sites, non-crushing Doyen forceps are then applied. The colon is transacted between the crushing and non-crushing forceps along the edge of the crushing forceps; if the ileocecal valve was removed, there will be a large difference in the circumference of the sections to be anastomosed which may be addressed by incising the antimesenteric border of the small intestine to a point where there is a modified lumen of comparable size to the colon segment.
The anastomosis site is sutured together in two layers, the first row being simple interrupted and the second Cushing sutures; this is done to minimise the risk of stricture formation at the site. The anastomosis is checked for leakages and patency; the area is then thoroughly washed with saline and the abdomen is lavaged before the abdomen is closed normally.
Top
Efficacy of Subtotal Colectomy in Dogs
The use of subtotal colectomy in dogs has various results with the surgery not being generally as successful as in cats; while constipation may be resolved, diarrhea and incontinence can persist.
Top
Subtotal Colectomy Recovery in Dogs
After surgery, the dog will be admitted as an inpatient and will be unable to eat or drink for 24 hours post-surgery being connected to a drip. Afterward, water and moist food can be introduced, and once the dog is eating and drinking can be discharged to be cared for at home. It usually takes three weeks of rest before a dog can be allowed to be active again, the anastomosis will heal within five days but the laparotomy scar will take longer to heal.
Post surgery complications include dehiscence, peritonitis, diarrhea, and constipation. Medical and dietary management may be required if constipation persists; cases of dehiscence usually present three to five days post surgery after the breakdown of fibrin surrounding the anastomosis.
Top
Cost of Subtotal Colectomy in Dogs
The cost of subtotal colectomy surgery is dependent on the severity of the condition, size of patient, general health of the patient, perioperative care and your location (prices differ city to city); generally, surgery can cost between $1,200 and $5,000.
Cost of treatment may also depend on whether additional surgery is required and the underlying cause; life long medical management post surgery will also influence overall costs. In cases where the ileocecal valve has been removed, there is a higher chance of long term medical and dietary management.
Medical management may be beneficial in acute cases, but generally once the colon has dilated, surgery would be required. Whilst medical management may have lower upfront costs in comparison to surgery, long-term medical management may cost more and may lower the overall quality of life of the dog.
Top
Worried about the cost of Subtotal Colectomy treatment?
Pet Insurance covers the cost of many common pet health conditions. Prepare for the unexpected by getting a quote from top pet insurance providers.
Dog Subtotal Colectomy Considerations
Due to the limited success of subtotal colectomy in dogs, medical management should be attempted to resolve the condition before surgery is considered; but in some severe cases the use of subtotal colectomy may be recommended.
When determining the extent of the colectomy and whether to remove the ileocecal valve, the risk of recurrence and additional surgery needs to be considered.
Top
Subtotal Colectomy Prevention in Dogs
Usually the first sign of problems is during defecation when straining doesn't present any feces. Usually when the owner first suspects that there is a problem with defecation, management, dietary changes and treatment of any primary condition can usually prevent the formation of megacolon; for other conditions (cancer or diverticulitis) there aren't any precautionary steps, since the etiology is unknown.
Top
Subtotal Colectomy Questions and Advice from Veterinary Professionals
Eddie
French Bulldog
10 Months
1 found helpful
1 found helpful
My dog Eddie had a recital prolapse roughly 8 weeks ago now - he needed a complete colonectomy as his previous owners neglected him and it was too serious to be just popped back in. Since then he's had good days but then extremely bad days and I just wanted advice really. He is on dry gastro intestinal food and he was on peridale granules also, along with the usual anti inflammatory and pain relief. However this last week he has been worse than ever and is extremely loose, he constantly leaks and when he does go outside it's like projectile out of his back side. I just wondered if you had any further advice as to what Else I can do for him. I'm a veterinary nurse and have followed my vets advice. However I am definitely open for more advice as I am really struggling looking after him. But I really want to give him a chance. Thank you
March 13, 2018
Eddie's Owner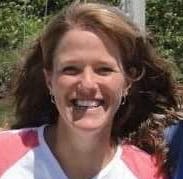 Dr. Michele K. DVM
1 Recommendations
Thank you for your email. Without seeing Eddie, I cannot comment on his recovery or any recommended treatments, but many animals that have subtotal colectomies benefit greatly from a low residue diet, rather than a low fat diet. That may be something to consider, and you can ask your veterinarian about the diet change and whether it may help him.
March 13, 2018
Was this experience helpful?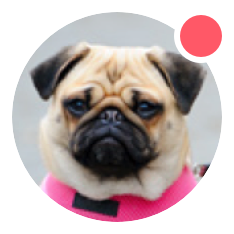 Need pet insurance?