What is Cryptorchid Neuter?
Cryptorchidism is a condition in which the testicles of a dog fail to properly descend from the abdomen into the scrotum. This can happen to one or both of the testicles, however, three out of four times it happens to only one. The right testicle is retained more often than the left. Sometimes the affected testicle remains deep within the abdominal cavity while in others, it lays just beneath the skin.
Cryptorchidism can generally be diagnosed if one or both of the testicles have not descended to the scrotum by the time the dog is six months of age. This can usually be seen by looking at the scrotal area. Pain only results from this issue if further complications have already developed. Even before these problems exist, it is often recommended to remove the undescended testicle(s) to safeguard the dog. Most veterinarians are able to perform this procedure, as it is a variation on a standard neuter.
Cryptorchid Neuter Procedure in Dogs
To confirm a diagnosis of cryptorchidism, an ultrasound can be used to locate both testes in the dog. Once they have both been found, a plan can be made to surgically excise them. Full blood work will need to be run to determine whether the dog will withstand the use of general anesthesia or not. Before the operation is actually performed, the dog will need to fast for several hours.
To begin the procedure, a sedative will be administered to the dog. An intravenous catheter will be placed and general anesthesia can be given. A ventilator will likely be used to facilitate breathing. The dog's heart will need to be monitored using an EKG. If only one testicle is being removed, one incision can be made. If both testicles are being removed but are located in the inguinal canal, two incisions will be needed. If both testicles are retained in the abdomen, only one incision is necessary. After the testicles have been carefully cut out using a scalpel, the incision(s) may be closed using sutures.
Efficacy of Cryptorchid Neuter in Dogs
The surgical removal of the testicles is a permanent procedure. This effectively reduces all risk of testicular cancer, as the parts in question are no longer in the dog. If the neuter is performed early in the dog's life, the prognosis for the animal is excellent. Even in older dogs, those who undergo the surgery tend to fare better than those who don't. A cryptorchid neuter can be performed laparoscopically, which reduces both pain and recovery time. It is surgically possible to bring the testicle down into the scrotum instead of excising it, however this increases the likelihood​ of cancer development by up to 13 times.
Cryptorchid Neuter Recovery in Dogs
The dog should be closely monitored as it awakens from the anesthesia. Its temperature will also need to be watched both during and after the operation. Pain medication can be given as soon as the animal regains consciousness. Antibiotics are generally only prescribed if infection begins to develop in the surgical wound.
Upon discharge, all stimulation and activities should be decreased for the duration of the healing period. Food portions may be slowly increased until regular amounts are being given. The dog should begin having regular bowel movements one or two days after surgery. To keep the incision clean, an Elizabethan collar can be used to prevent the animal from licking the area. A follow-up appointment is needed two weeks after the operation. If the dog has been diagnosed with cancer, a treatment plan may be created at this time.
Cost of Cryptorchid Neuter in Dogs
Depending on the veterinarian that is used, some only charge an additional $100 onto the cost of a regular neuter. If diagnostic imaging is needed, or if the testicles are deep in the abdomen, the price tends to be higher. A cryptorchid neuter may cost up to $800 in large breeds or complicated scenarios.
Dog Cryptorchid Neuter Considerations
As with all neuter surgeries, using general anesthesia exposes the dog to serious risks. The vast majority of dogs do not experience complications related to sedation. While cryptorchid neuters are not often needed, the procedure to excise the testicles is very similar to a regular neuter. The risk of cancer or cord torsion is greatly reduced by this surgery. Care should be taken to ensure the prostate is not accidentally removed along with the testicles. In some cases, damage is done to the ureters, leading to more health issues. Surgical approach through the groin is thought to be the safest method.
Cryptorchid Neuter Prevention in Dogs
Cryptorchidism is generally an inherited problem. Purebred​ dogs are more often affected than mixed breeds. Toy sized breeds experience this condition more than larger sized of dogs. Miniature Poodles, Chihuahuas, Pomeranians and Yorkshire Terriers all are susceptible breeds.
If both testicles are retained, the dog is unlikely to be fertile, however of one has descended, it is possible for the dog to procreate. This should be prevented to stop the defective gene from passing to other dogs. When obtaining a dog, always enquire about the family's​ health history. If the dog is a rescue animal, a simple blood test can be run to determine if it has been neutered or if the testicles never dropped to the scrotum.
Cryptorchid Neuter Questions and Advice from Veterinary Professionals
Finchi
Beagle
16 Months
1 found helpful
My beagle who is now over a year old seems to have this problem. My vet noticed that both his Teaticals were in his abdomen. We're considering the surgery. Is it best to do the surgery as soon as possible?. I wanted to ask if there were any major risks With the surgery. Also when the surgeries over can I take him on walks or should I wait till he's fully recovered?.
Thank you for any information!
Add a comment to Finchi's experience
Was this experience helpful?
Huck
German Shepherd
14 Months
1 found helpful
Can only having one ball drop cause a dog to be more aggressive?
I have brothers and the one that had both drop is not as vocally aggressive. Huck can hrowl and posture at his brother for hours.
Add a comment to Huck's experience
Was this experience helpful?
Bohdi
Working Cocker Spaniel
10 Months
0 found helpful
My lovely Bohdi received cryptorchid neuter surgery at 8 months old. Unfortunately, the vet could not find his undescended testicle and therefore he was in surgery for a long time. His "good" testicle was removed and we will be carrying out further tests in the near future to see if he has a cryptorchid at all or if it never developed. His initial recovery went very well considering the scale of the op; he was eating, drinking, going to the toilet normally within a week and we have kept his activity to an absolute minimum. He developed a seroma within a few weeks and one or two stitches rejected themselves from the surface but other than that he's been okay, we've been to the vets a number of times to make sure and are told "to keep an eye on him". 2-3 months on, the poor little guy quite often still yells if he does a sudden movement (like turns quickly or tries to run), he seems to have developed an occasional twitch in one of his legs where he suddenly kicks and he also cries every now and then when he's going to the toilet, and I have noticed tiny specks of blood in his stool. We have a vet appointment this week but pretty sure we're going to be told to "keep an eye on him" again. Are these symptoms normal so long after the operation and should we be worried!
This is not normal. The twitch in the leg andf pain are indications that something is not right. The longer you wait the more damage could occur. I would seek a different vet at a totally different clinic - one who will pay attention to what you are telling them. I wish you the very, very best. :)
Add a comment to Bohdi's experience
Was this experience helpful?
Toby
Maltipoo
7 Months
0 found helpful
We noticed my maltipoo only had one testicle that dropped at 2 1/2 months. He is now a little over 7 months and still the same. My previous vet showed me how to feel for it and it feels to me like its in his inguinal canal. I looked at pictures of dogs showing what it would look like and where if it was in the inguinal canal, and its exactly like my puppy. I took him to a new vet and my puppy was very anxious so it was hard for the vet to feel for it very well. Without doing an ultrasound, he just assumed it was in his abdomen, which will cost me more for the surgery. I felt my puppy again this evening and felt it in the same place. Not everytime I can feel it s o I had a friend to check it also. They felt what I did. When I read reviews on this vet clinic, some said they were charging them for things not needed. So now I'm concerned. I only get a disability check and had to defer my car payment just to rake up almost $500 to get this done. What should I do.
Add a comment to Toby's experience
Was this experience helpful?
Simba
Pomeranian
2 Years
0 found helpful
My Pomeranian will be turning 3 this year. He has on testicale decended, but the other you can feel by his leg area. I want to get him neutered as soon as I get the money for it. I just had a question about after the surgery. Since now he is very aggressive towards people and protective with my fiancé and I. Will that change after his neuter or will it continue? Also he does urinate in the house a lot even when you try to teach him to go outside, he still refuses to listen. Will that also continue? One last thing, with his age and he has grown use to this behavior, I am a afraid he will still be like this after the surgery.
It sounds like you need to call a behaviourist dog trainer. They will be able to tell you which behaviours are going to be caused by an entire male and which are caused by other factors.
Add a comment to Simba's experience
Was this experience helpful?
Ma
Siberian Husky
1 Year
0 found helpful
My one year old Siberian Husky, Max,had a surgery to remove his good and the undescended ones yesterday.
They had a sonography done to locate the undescended one and it was below the kidney. So, we knew it would be a more involved procedure.
Thankfully, Max walked out of the hospital with only a half an hour of complaints on the way home. He had no signs of pain before sleeping, and according to the doctor's instructions had only a light meal before bed.
On this second day, thankfully, he is his usual self; and, it is quite a challenge to keep a Husky calm. So, if you have an energetic dog, plan on spend a good amount on toys and treats to keep his activity to a minimum.
Add a comment to Ma's experience
Was this experience helpful?
Max
Boston Terrier
8 Weeks
0 found helpful
My 8 week old Boston Terrier was just diagnosed with Cryptorchid at his first deworming/shots appointment. The vet said he couldn't feel either testicle. We are getting him neutered at 6 months old regardless of the outcome, but is it possible that they will drop between now and then?
Add a comment to Max's experience
Was this experience helpful?
Sky
Icelandic Sheepdog
12 Weeks
0 found helpful
Has Symptoms
Only one testicle descended
I have a 12 week old Icelandic Sheepdog with only one of his testicles descended. My vet cannot feel the other in his groin. The breeder wants us to hold off neutering until 1 yr of age in order to allow the growth plates to close. Does the benefit of waiting until 1yr old outweigh the risk of health issues? He has no discomfort at this time.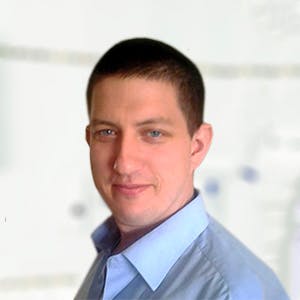 3320
Recommendations
Unilateral cryptorchidism is a common problem in Icelandic Sheepdogs and removal of both testicle is considered treatment of choice at an early age; I am not aware of any specific reasons why surgery should be delayed longer than normal, your breeder may believe that delaying neutering will increase Sky's size which is a myth. Surgical removal should be done to remove both testicles. Regards Dr Callum Turner DVM
Dr are you aware of UC Davis study on waiting until they are a year old to neuter?
Add a comment to Sky's experience
Was this experience helpful?
Charlie
French Bulldog
1 Year
0 found helpful
My dog has

- absent Left kidney
- moderate right renal degeneration
- emphysematous cystitis
- intraabdominal cryptorchid
Which were all diagnosed via ultrasound couple months ago.

After being on antibiotics for 6 months, the latest urine culture test came back negative and blood tests were normal. Urine leakage has been managed and an active lean dog otherwise. Next step is neutering in hopes of preventing recurring UTIs. Can the surgery be done with laser and/or laproscopically for the intraabdominal cryptorchid? What sorts of complications should we be expecting?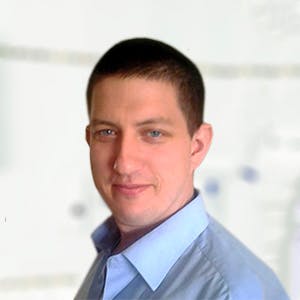 3320
Recommendations
The problem with cryptorchid neutering is that the testicles are small and not where they are supposed to be and may require your Veterinarian to do some 'digging' to get to them; normal surgery is sufficient but may leave Charlie sore afterwards for a week or two due to the nature of the surgery, thankfully their location was determined by ultrasound so your Veterinarian wouldn't be flying blind. Regards Dr Callum Turner DVM
how long and how many inscsuions should there be? my chocalte lab just got the surgery and i was just wondering pleases if anyone can tell me how long it should be
Add a comment to Charlie's experience
Was this experience helpful?
Otis
Jack Russell Terrier
2 Years
0 found helpful
My 2 year old jack russell terrier was neutered about 9 days ago for cryptorchidism. Overall it seems as though his sugery was fairly standard and his incisions were small. The first day he was groggy but I have been through this before with other male dogs so I knew what to expect. However, it has been over a week and he is constantly trying to lick himself. His scrotum is really red, swollen and very itchy. His behavior is very sporadic and jerky. He just seems miserable.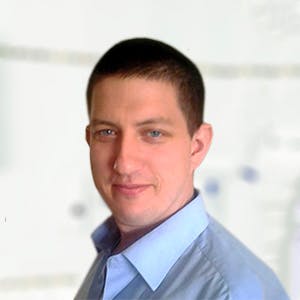 3320
Recommendations
A cryptorchid neuter is more 'traumatic' than a regular neuter because in many cases the Veterinarian needs to find the retained testicle(s) which may require a bit of digging (for use of a better word) and this most likely will result in more pain and discomfort than a regular neuter, a cone to prevent Otis from licking his scrotum should have been given. Place a cone on him and bathe the area with a dilute antiseptic to remove any saliva since this may cause further irritation. Regards Dr Callum Turner DVM
Add a comment to Otis's experience
Was this experience helpful?
DIESEL
Australian Shepherd
2 Years
1 found helpful
Has Symptoms
Mounting, marking territory, roamin
My 2 year old australian shepherd had 1 retained testicle. He was neutered but only had one incision at the base of the penis. It has been about a year since the neuter and he still acts like an intact male. Is it possible that the vet left the retained testicle inside? If so is there any chance he can reproduce?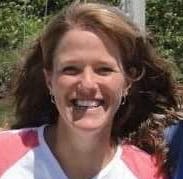 1611
Recommendations
Thank you for your email. Cryptorchid males either have the testicle in their abdomen, in which case there would have been an incision in his belly, or in the inguinal canal, in which case he may have had an incision beside his prepuce, or your veterinarian may have been able to move the testicle down and remove it through a normal neuter incision. If the testicle was left, it is unlikely that it is producing viable sperm, as the temperature in the body is too high, but the testicle can become cancerous, and will still produce testosterone. You can get a testosterone test to determine if he has been neutered or if he still has that testicle, and it should be removed if it is still there.
Add a comment to DIESEL's experience
Was this experience helpful?
Oscar
Beagle
6 Years
0 found helpful
I have a 6.5 year old beagle with an undescended testicle. He's a healthy and happy dog but I've been reading articles on the internet which suggest that dogs with this condition have a 13 times higher chance of getting cancer. Given his age, Is it advisable to have the procedure done now? Or is the surgery too risky? Also, what is the recovery time like for a Cryptorchid surgery?

Thanks in advance!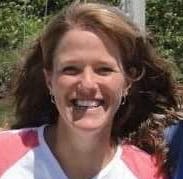 1611
Recommendations
Thank you for your email. It is recommended to have the undescended testicle removed, as they can become cancerous if left alone. If he is otherwise healthy, it is a fairly routine surgery, and his recovery depends on the location of the testicle - he may have in incision into his abdomen, and will need to have pain medications after his surgery, but the recovery time tends to be 3-5 days of monitoring his surgery site.
I have a miniature chawawa, pikanese mix both his nuts are retained he seems healthy and it doesn't seem to bother him is surgery absolutely necessary
Add a comment to Oscar's experience
Was this experience helpful?
Cooper
Cavalier King Charles Spaniel
2 Years
0 found helpful
My 2yr old Cavalier King Charles Spaniel had bilateral cryptorchodectomy yesterday. He was starved from 6pm the day before and has not drunk anything or peed since surgery. He is refusing water. He is 12hrs post op now and is still EXTREMELY dopey. He's not moving around but I understand this as he'll be in pain.
It is the lack of fluid intake and lethargy that is concerning me. When should he start drinking and peeing?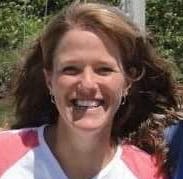 1611
Recommendations
Thank you for your email. He needs to start eating and drinking! You can try to offer him ice chips, or anything else that he might like. If you can't get him to eat or drink tonight, he needs to be seen tomorrow morning by your veterinarian. he may need to be rehydrated, have pain medications, and other supportive care to get over his post op surgical problems. i hope that he is okay!
Is subcutaneous normal saline a good temporary fix to help rehydrate?
Add a comment to Cooper's experience
Was this experience helpful?
Darcy
German Shepherd Dog
14 Months
0 found helpful
Hi,
Our 15 mo german shepherd dog was neutered a week ago. He was a unilateral cryptorchid and the testicle was in his abdomen. He has the three incisions; scrotum, inguinial and abdomen. The scrotal and abdomen incision sites are looking really good, but he is a bit swollen around the inguinial site. He's not painful, the site isn't red or irritated and all the sutures are still intact - it just feels like it's fluid. Is this normal?
He's already on 3 broad spectrum antibiotics because he vomited stomach fluid as the were about to wake him.
He is also acting completely like himself. Should I be concerned about the swelling?
Thanks!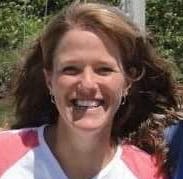 1611
Recommendations
Thank you for contacting us about Darcy. Without seeing the swelling, I am not sure if it is anything to sorry about - it would be best to have a recheck with your veterinarian and have it examined to determine if it is a healing seroma, granulation tissue, or a hernia.
Add a comment to Darcy's experience
Was this experience helpful?
Koda
Golden Retriever
11 Months
0 found helpful
I just got an estimate for criptorchid surgery where neither testical decended. The total quote is for $1,500. I was not expecting it to be more than $1K. This site says cost can be upto $800 for large breeds. My quote inclused a $300+ surgery package in addition the almost $900 charge for the abdomen surgery. Pain regime is the 3rd most expensive procedure included. What advise can you provide me? If you recommend a second opinion can you share your thoughts?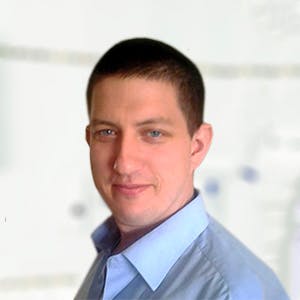 3320
Recommendations
Cryptorchid neutering costs varies from clinic to clinic and from Veterinarian to Veterinarian; for a procedure like this I would suggest you visit a charity clinic for assistance since their general public fees (non-discounted fees) are still much lower than regular veterinary practices. I've added a few links below on pricing, you'll have to search to find somewhere similar in your area. Regards Dr Callum Turner DVM http://iowahumanealliance.org/services-and-fees https://sterlingshelterclinic.org/pricing-forms/ www.sosohio.org/services-pricing/
Add a comment to Koda's experience
Was this experience helpful?
Goose
Catahoula Bulldog mix
8 Months
0 found helpful
My 8 month old pup just had a Cryptorchid neauture. He has been on a bad roll since last thursday when it was done.. Today is monday. We had to give him sedatives she is was freaking out.. 2 days later he is calmer but now has two seperate pockets of foid size fluid. He is not doing any stressful activites i assure you im ontop of this 100%. Vet is kinda stumped. So we are stoping the sedatives. Upping his benadryl intake to 3 times a day since she thinks its some kind of allergic reaction. Then he itched just right and nicked one of his outside sutures a tiny bit and since one of thr fluid pockets is on one side of his penis( the other is up on same left side belly) its now leaking a clear fluid..i took him back to vets this afternoon to make sure it was nothing crazy. Got antibiotics to be on safe side. He is pretry much crate bound poor dude.. He eats pees and pooped.not drinking and peeing as much as normal but then are big pees and i know he is wiped out. This whole situation is really hard for me to understand. Is there something im missing??!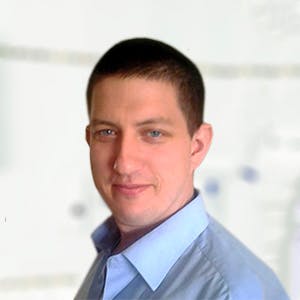 3320
Recommendations
Removal of a retained testicle can be difficult for a Veterinarian to find and can be traumatic for a patient to recovery from; sometimes you literally have to get right up in there to find the testicle to remove it and it is normal for a dog to feel discomfort for a longer period of time. The fluid accumulation may be due to inflammation (especially if there is a cavity left after the surgery) and is concerning, I would keep a close eye on him and keep his movement restricted for the time being as well as following your Veterinarian's instructions. Regards Dr Callum Turner DVM
Add a comment to Goose's experience
Was this experience helpful?
Odin
Newfoundland
2 Years
0 found helpful
My 2 yr old newfoundland dog just had this Cryptorchid Neuter. His testicles were up next to his bladder so his incision was very large. He has well over 20 staples.It has been 3 days now and he still doesnt want to get up to go outside. He has urinated, but that is it. He eats very little, and with that I have to bring to him to eat. Same with his water. When he does get up, its like he is rushing to the next place..then lays down. When will he start feeling less pain
and not be afraid to stand or walk far.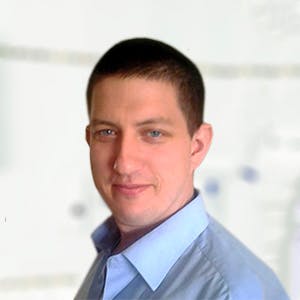 3320
Recommendations
Removal of cryptorchid testicles can be painful, especially when they are deep or in a difficult to reach position leading your Veterinarian to 'explore' more than we would prefer; you also need to consider that the act of walking will also cause pain as the whole area around his groin will be painful. Recovery will take some time, but you should be seeing improvement day by day; if the pain and lack of movement gets worse, you notice discharge or unusual swelling you should return to your Veterinarian. Regards Dr Callum Turner DVM
My 7 1/2 yr old shepherd had the cryptorcid surgery and the vets had to make incisions on both sides of his penis to find the testicle. The vet clinic had to resuture the incisions as my boy completed opened one incision from cleaning the site. What concerns me now, is possible nerve damage. Since the surgery my shepherd continues to show signs of discomfort and periodically acts as though he is in the beginning stages of hip dysplasia. There were no signs of hip trouble prior to this procedure/s, 3 months ago.
Add a comment to Odin's experience
Was this experience helpful?