5 Benefits of Wellness Plans for Puppies
5 Benefits of Wellness Plans for Puppies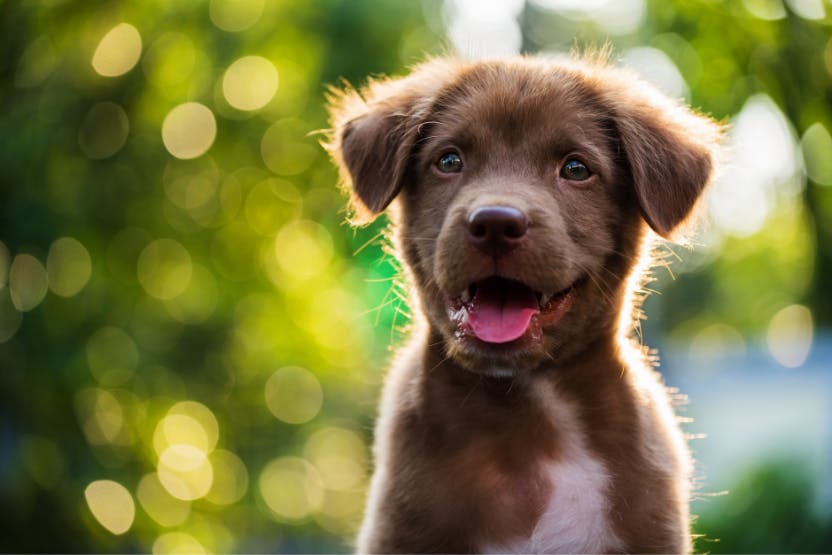 By Tim Falk
Published: 12/10/2021, edited: 12/10/2021
Save on pet insurance for your pet
You don't have to choose between your pet and your wallet when it comes to expensive vet visits. Prepare ahead of time for unexpected vet bills by finding the pawfect pet insurance.
Overview
Welcoming a puppy into your family is a joyful and exciting time, but it can also be a little bit scary. Raising a pup is a big responsibility, and you no doubt want to ensure that your fluffy little bundle of cuteness receives nothing but the best — a loving home and everything they need to stay happy and healthy. 
One way to help give your pup a healthy start to life is to sign up for a wellness plan. Though they're sometimes confused with pet insurance, wellness plans offer a different sort of financial protection for pet parents. While pet insurance covers unexpected vet bills when your pet suffers an illness or accidental injury, wellness plans cover things like vet check-ups, vaccinations, parasite prevention, and other routine care tasks.
Keep reading to find out about the benefits wellness plans can provide for your new puppy.

Protect your pup from parasites and other diseases
There's no way to predict what the future holds, but there's a lot you can do in your puppy's first year to set them up for a long and healthy life. You can feed a high-quality diet, make sure your pet gets enough daily exercise, and provide the obedience training and socialization they need to be a confident and well-behaved member of your family.
But you'll also need to ensure that your pup gets all the right healthcare to give them the best shot at starting life on the right paw. That means vaccinating them against deadly diseases, protecting them against parasites like worms and ticks, and detecting and treating any developing health problems early. Happily, these are all expenses that are covered by a wellness plan.
Save money on routine vet care costs
Pet insurance covers your pup's unexpected vet bills, such as if they swallow a sock and need emergency surgery. But wellness plans are a little different — they're designed to cover those routine vet care costs that are essential to help your dog stay happy and healthy. We're talking about expenses like parasite prevention (fleas, worms, and ticks), vet check-ups and blood tests, grooming, and even behavioral training. 
The basic idea behind a wellness plan is that prevention is always better than cure. And with the right coverage in place, you can give your dog all the vet care they need and save money at the same time. 
Take a few minutes to add up how much you expect to spend on preventive vet care in the next 12 months, and then look at the average cost of a wellness plan. If you find a plan that matches your pup's medical needs, chances are you'll come out well ahead from a financial point of view.
Cover additional vet care costs during your puppy's first year
In their first year of life, puppies have more healthcare needs than adult dogs. In the first few months, they'll need regular vet visits to get all the necessary vaccinations. They'll also need more regular wellness exams to ensure that they're developing properly and don't have any major health concerns.
In fact, from the age of 6–16 weeks, your puppy will need to visit the vet every 3–4 weeks. But with vaccinations and wellness exams included in your wellness plan, you'll receive the financial support you need to pay for these crucial expenses. Just make sure to double-check how many wellness exams are included in your plan per year, as limits may apply.
Get reimbursed for your pup's spay or neuter surgery
There are lots of good reasons why you should spay or neuter your dog. It can help them behave better, reduce the risk of a range of health issues, and even help them live longer. Of course, there's also the added benefit of preventing unwanted puppy litters in the future, helping to tackle the pet overpopulation problem.
Spaying and neutering are generally performed during your puppy's first year of life. Best of all, the procedure is commonly covered by wellness plans, so it's another big benefit for pet parents of playful pups.
Chat with a vet 24/7
Last but not least, the first year of puppy parenthood can be a confusing and overwhelming time. As you adjust to the responsibilities of caring for your fur-baby, you'll likely experience your fair share of worries and panicky moments about your dog's health: Is that normal? Are they meant to do that? Should I be worried?
You don't want to seem like a hypochondriac who rushes their pup to the emergency vet at the drop of a hat, but you'd love some expert advice to help put your mind at rest. The good news is that some wellness plans (including Wag!'s) allow members to access live chat with a real veterinarian whenever they need. 
Dog eaten something they shouldn't have? Puppy acting a little strangely? Just need some simple and straightforward advice to give you some peace of mind? Jump online and get answers from an experienced vet. It's a very handy feature for those tricky situations when you're just not quite sure what to do, and yet another reason why you should consider a wellness plan for your puppy.
As you can see, wellness plans offer a number of advantages for puppies. They can help you save money on many of the important vet care expenses you face in the first year of your puppy's life, and set your fur-baby up for many years of health and happiness in the future.
If you're searching for wellness coverage for your pet, a Wag! Wellness plan could be just what the veterinarian ordered. With 3 levels of coverage and a range of optional add-ons available, plus access to 24/7 vet chat, compare plans today to find out what a Wag! Wellness plan can do for your puppy (and your wallet)!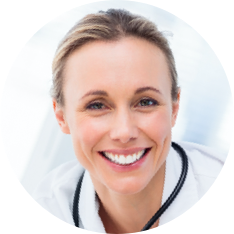 Does your pet have a supplement plan?