Best Dog Food for Puppies
Best Dog Food for Puppies
By Emily Gantt
Published: 11/24/2021, edited: 12/01/2021
Save on pet insurance for your pet
You don't have to choose between your pet and your wallet when it comes to expensive vet visits. Prepare ahead of time for unexpected vet bills by finding the pawfect pet insurance.
Puppies go through many changes as they mature, and they need quality nutrition to support them through the growing process. But it's tough to know what puppy food to buy, with all the puppy foods on the market. Unfortunately, not all puppy foods are created equal.

If you're wondering what you should be feeding your puppy, you're in the right place. We'll discuss what to look for (and avoid) in puppy foods, as well as our top brands for growing pups. Keep in mind there's no one-size-fits-all solution to pet food since every dog has unique nutritional needs and sensitivities. The ideal dog food for your pet should meet your dog's specific dietary requirements and your budget too.
What to look for in puppy food
Fats
Contrary to popular belief, fats aren't inherently bad — in fact, growing puppies need them for proper development! Healthy fats add shine to the coat, promote brain and eye health, and help with vitamin absorption.

Be careful not to offer too much fat, though, since this can cause excessive weight gain. For optimal health, aim for puppy food that contains between 10% and 25% fat.

Easy-to-digest carbs
Carbs get a bad rap, but they're necessary to fuel puppies' growing bodies. Carbs are a quick source of energy for our furry companions, but you need to make sure the carbs you're feeding are complex and easily digestible.

Sweet potatoes, brown rice, and oats are just a few examples of complex carbs that are easy on a dog's tummy. Experts recommend that dogs get 20% of their calories from carbs, though this can vary from dog to dog.

Specified animal protein
Growing dogs need a hearty dose of protein with every meal to keep their muscles strong, but choosing the right type of protein is crucial. Dry kibble should contain at least 23% protein to meet your puppy's needs. Identifiable animal meat (not meat by-products!) should be the first ingredient listed on your puppy food since the first ingredient on the nutrition label comprises the bulk of the food.
Calcium
Calcium is fundamental for the formation of bones and teeth and is essential during periods of rapid growth. The amount of calcium a puppy needs depends on their size and breed. When shopping for puppy food, make sure you choose formulas that correspond with your dog's breed and size to ensure they're getting enough calcium.
DHA

DHA is an essential omega fatty acid that puppies need to develop a healthy nervous system. But that's not all. Studies show that puppies that eat foods high in DHA outperform those who don't on spatial tests.

What to avoid in puppy food
Artificial food coloring
Artificial food coloring is a common culprit when it comes to allergic reactions in canines. What's more, some types of dye are linked to cancer in laboratory animals.

To be on the safe side, steer clear of dog foods with color words (like red #40 or blue #2) on the nutrition label. That doesn't mean your dog can't still eat the rainbow, though! Foods with coloring from natural sources like beets and carrots are perfectly fine to use.

Sweeteners
Dog food manufacturers add sweeteners to dog food for the same reason human food corporations add it to human goods — because it's tasty!

Unfortunately, sweeteners like corn syrup, sugar, and fructose can contribute to health problems in canines. Besides flavor, sweeteners add empty calories to dog food and may cause weight gain and tooth decay over time.

Chemical preservatives
Experts recommend that pet parents avoid puppy food with artificial preservatives. One artificial preservative pet food manufacturers often use is propylene glycol. High doses of this chemical can cause propylene glycol poisoning, which can permanently damage a dog's kidneys and liver.

While experts say the small amount in dog food won't harm dogs, it's best to avoid this ingredient altogether. Unfortunately, propylene glycol isn't the only artificial preservative pet parents have to worry about. Pet food manufacturers commonly use BHA and BHT too, which is particularly concerning since they are possible carcinogens.
That's not to say that all preservatives are bad, though. In fact, they're crucial to prevent premature food spoilage. Check your pet food's product label for safer natural preservatives like vitamin C (citric acid), vitamin E (tocopherols), and rosemary extract.
5 high-quality foods for puppies
We've narrowed down the hundreds of puppy foods on the market to these top 5 high-quality foods for puppies. Why these foods, you ask? Because these brands use real meat and natural preservatives, and they're rich in DHA.

ORIJEN Dry Puppy Food

If you're looking for a great grain-free puppy formula, you might want to give ORIJEN puppy food a try. This dog food has hundreds of glowing 5-star reviews, with customers raving about its superior ingredients and pet-approved flavor.

Animal proteins (like Atlantic mackerel and deboned turkey) constitute the first 10 ingredients on the nutrition label, making this food a terrific source of vitamins, minerals, and fatty acids. ORIJEN dry puppy food comes in bag sizes of 4.5 pounds, 13 pounds, and 25 pounds.
Consult your vet before feeding your puppy a grain-free diet.

Average cost: $27–$94

Only Natural Pet Powerfood Puppy Power Feast Puppy Food
Only Natural Pet Powerfood Puppy Power Feast is a protein-rich, grain-free formula that many puppies enjoy. Besides being full of wholesome proteins, veggies, and fruits, this food also contains salmon oil, a fantastic source of omega-3 fatty acids.

Reviews for this food state the formula is well-tolerated by allergy-prone dogs, and their pets find the flavor enjoyable. This food is available in bag sizes of 4.5 pounds and 11 pounds.

Average cost: $16–$35

Blue Buffalo Life Protection Formula Puppy Chicken & Brown Rice Recipe Dry Dog Food
Blue Buffalo Life Protection puppy formula is a top pick of pet parents looking for a complete and balanced dry puppy food. This food is high in protein and fiber with ingredients like deboned chicken, brown rice, barley, and sweet potatoes.

Pet parents like that this food doesn't contain low-nutrient fillers like corn, wheat, soy, making it a solid choice for dogs with sensitivities to these common allergens. The Blue Buffalo Life Protection puppy formula makes a relatively inexpensive option for high-quality puppy food.

Average cost: $50

Farmina N&D Ancestral Grain Chicken & Pomegranate Recipe Mini Puppy Dry Dog Food
Farmina N& D Ancestral Grain puppy food is a low glycemic index kibble developed according to the Association of American Feed Control Officials' (AAFCO) nutrition guidelines.

Pet parents like that the first ingredient is chicken and that the formula doesn't contain empty-calorie fillers, artificial preservatives, or dyes.

This food is one of the more expensive puppy foods on the market, averaging between $3.50 and $4.50 per pound of food.

Average cost: $25–$56

Taste of the Wild Grain-Free Dry Dog Food Puppy Formula - High Prairie
Taste of the Wild is one of the more popular grain-free dog food brands on the market, and for good reason! Their foods have impressive ingredient lists featuring quality meats, veggies, and fruits.

The puppy formula even contains probiotics to help with digestion. Reviewers state this food adds shine to their pets' coat and is a great option for dogs with food allergies. This food comes in bag sizes of 5 pounds, 15 pounds, and 28 pounds.

Average cost: $17–$53
5 tips for choosing the right food for puppies
#1. Stick to puppy formulas.
A puppy's nutritional requirements are much different than those of adult and senior dogs, so it's essential that you choose a food specifically for puppies. Puppy food offers dogs the extra calories and omega-3 fatty acids they need to support their developing musculoskeletal and nervous systems.
#2. Check for an AAFCO Nutritional Adequacy Statement.

If a puppy food has undergone and passed an AAFCO food trial, it's a good indicator that the food is nutritionally adequate. AAFCO is a nonprofit organization dedicated to ensuring that wholesome nutrition becomes the pet food industry standard.

The organization doesn't perform food trials itself, but pet food manufacturers can pay a third-party testing agency to evaluate their products for them. The third-party company will then compare the data from the food trials with the AAFCO standard to see if the product meets the guidelines.
#3. Make sure the kibble is a good size for your pup
Unlike large adult dogs, puppies can't chomp through big pieces of kibble — they need smaller morsels due to their fragile puppy teeth and little mouths. Thankfully, puppy kibble comes in many shapes and sizes.

It's important that you buy dog food that corresponds to your dog's size. Got a Pomeranian? Choose a puppy food that's specifically for small or toy breeds. A Labrador, on the other hand, will do better on large breed puppy food. Besides being more size-appropriate, breed-specific food will ensure you're meeting your dog's individual nutrient requirements.

#4. Watch how your puppy reacts to the food
A puppy food may be of excellent quality, but that makes no difference if a dog doesn't eat it — or worse, if it messes up their stomach. When trying out new food, watch your dog carefully during and after their meal.

Does Fifi seem to enjoy the flavor? Are there any apparent stomach issues after eating? If your pet refuses the food, or if it consistently gives them diarrhea or gas, it probably isn't the right chow for your pooch.

#5. When in doubt, ask your vet
If kibble shopping has you scratching your head, reach out to your vet. Your vet can offer guidance on quality foods that meet your pup's specific needs. After all, who knows your pet better than your vet? (Besides you, of course!)

A lot goes into finding the right puppy food, from dodging preservatives to finding the right kibble size. We hope this guide helps you narrow down your search and find the "pawfect" kibble for your fur-baby.

Are you worried that your pet isn't getting enough of what they need?  Click here to chat with a vet today!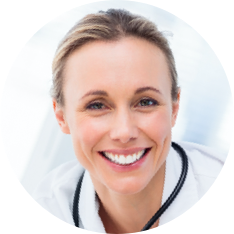 Does your pet have a supplement plan?