5 Essentials for a Zero-Waste Dog Walking Adventure
5 Essentials for a Zero-Waste Dog Walking Adventure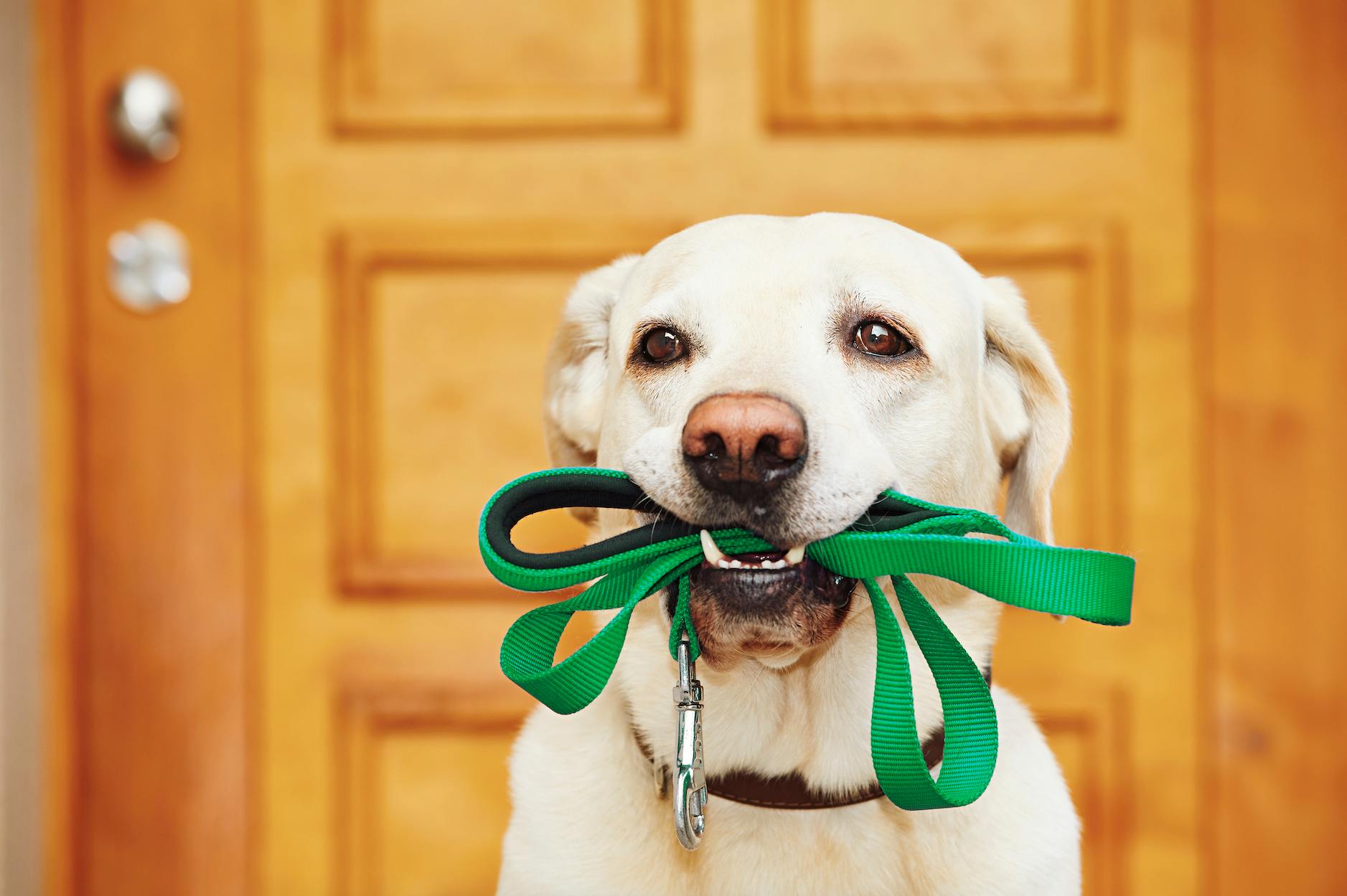 By Mel Lee-Smith
Published: 01/28/2021, edited: 09/07/2022
Save on pet insurance for your pet
You don't have to choose between your pet and your wallet when it comes to expensive vet visits. Prepare ahead of time for unexpected vet bills by finding the pawfect pet insurance.
The zero-waste movement is catching on with humans and hounds alike. As a pet parent, you probably don't consider your dog's carbon footprint often. The good news is, Fido can lend a helping paw to the fight against climate change.

Before we dive into some zero-waste dog walking essentials, we'd like to reiterate a good rule of paw: Use what you already have before buying new. If your dog has a perfectly good leash, don't rush out and buy a new one just for the sake of it. When replacing broken or worn-out dog walking accessories, shop around for something durable that's made of sustainable materials.
Keen to make your daily dog walks a little greener? Read on for 5 of our favorite zero-waste dog walking essentials.

#1. Eco-friendly doggy waste bags
Did you know your pupper's poo is actually an environmental hazard? While it can be tempting to leave it in the grass, doggy doo contains tons of bacteria and pollutants that can affect soil and water quality.
Fortunately, there are some eco-friendly methods for scooping the poop. Compostable waste bags are a "grrreat" choice, but you'll need to dispose of them properly. If they end up in landfill, they likely won't degrade.
Another option, if you can stomach it, is collecting your doggo's waste and adding it to compost for non-edible plants. If you're not willing to carry around a full poop bag for the rest of your walk, be sure to dispose of your pup's waste responsibly.

Live in a city that doesn't compost animal waste? Why not start an awareness initiative on eco-friendly animal waste disposal options? In 2019, Battery Park City, NY implemented a revolutionary dog waste composting system to fertilize decorative plants. Follow in their pawprints and petition your local government to do the same!

#2. Sustainble leash and collar
In the market for a new leash and collar? Don't just grab the first one you see hanging on the shelves at the pet store. Do a little digging, and you'll find an array of Earth-friendly dog walking accessories out there made from hemp and even repurposed climbing rope.

A quick note on vegan leather leashes and collars: Many vegan leather products for dogs are made from polyurethane. This is a form of plastic sourced from fossil fuels. If you're going cruelty-free and eco-friendly, opt for vegan leashes made from plant-based materials.

#3. Bamboo brush or comb
If your woofer likes to wallow in the grass on walks, a bamboo grooming brush is a zero-waste dog walking necessity. Unlike some flimsy plastic brushes out there, a bamboo brush can hold up to the toughest mats in the longest coats. Eco-friendly dog brushes made from sustainable materials like bamboo and metal are durable and will likely last throughout your dog's life.
#4. Upcycled dog toys
Does your doggo tend to gnaw tennis balls to bits before you can say "fetch"? Put your crafting prowess to the test and give them something new to chew on! Transform old t-shirts and bed linens into a new tug rope toy for your pup. If you know your way around a crochet hook, you can even create one-of-a-kind toys just for your fur-baby. Before long, every pup in the neighborhood will be begging for a unique toy of their own!

Repairing worn-out toys is another great way to keep playtime sustainable. Sewing up a damaged stuffie is an easy, budget-friendly weekend project. Who knows? You might even discover a new hobby!

Not the crafty kind or unable to sew? That's cool, too. You'll find tons of eco-friendly dog toys out there made from sustainable materials like hemp, bamboo, organic cotton, and natural rubber.
For more information, check out our handy guide on how to make zero-waste toys for your dog.
#5. Reusable water bottle
This one applies just as much to you as it does to your pup. Invest in a stainless steel or glass water bottle for those summer strolls. Bonus points for bringing along a bamboo water bowl for your dog!

Zero-waste dog walking essentials: wrapping up
Pups and people everywhere are making small changes that have a big impact on our planet. Simply swapping out plastic bags for compostable alternatives goes a long way toward reducing your carbon footprint.
Take your commitment a step further by joining forces with fellow pet parents in your area. Educate your community on the environmental impacts of pet parenthood and work with your local government to implement greener animal waste disposal policies. You might only be one person, but lasting change starts with one person (and one pup) at a time!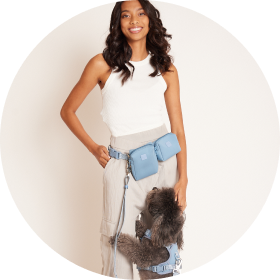 Need to upgrade your pet's leash?