Can Domestic Violence Hurt Pets?
Can Domestic Violence Hurt Pets?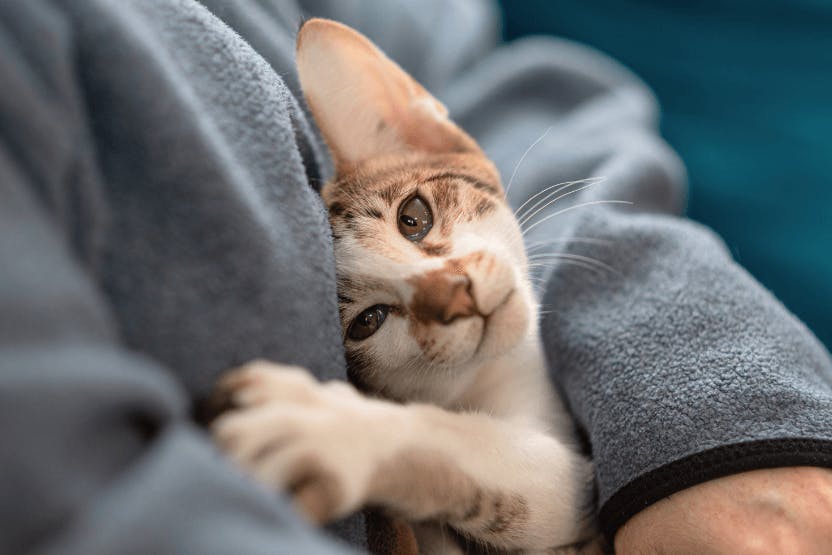 By Aurus Sy
Published: 05/07/2022, edited: 05/07/2022
Avoid expensive vet visits
Get peace of mind from the comfort of your home
Chat with a veterinary professional directly in the Wag! app
Return with more questions any time, any day
Get Vet Chat
Domestic violence doesn't just hurt people. Violence at home affects all family members, including companion animals. Not only do abusers often use pets as a means to control their victims and prevent them from leaving, but many pets are also subjected to abuse, becoming victims themselves.
In this guide, we'll take a look at how domestic abuse can affect companion animals, along with resources to help both survivors and their pets get to safety and begin the healing process. 
How domestic violence affects companion animals
Domestic violence can affect companion animals in a number of ways. All too often, abusers leverage their victims' emotional attachments to their pets. A 2017 study found that 89% of victims have had their pets threatened, hurt, or killed by their abusers to prevent them from leaving or to force them to return to care for their animals. 
Financial abuse is another common tactic used by abusive partners. In addition to being forbidden to work by their partners, victims can be denied access to money for pet care. They may also be prevented from taking their pets outside or from giving them regular veterinary care, a healthy diet, or proper grooming. It is not uncommon for dogs who come from tumultuous homes to have dirty and matted fur, be neglected or malnourished, have signs of illness, or show signs of physical abuse. 

According to a 2021 nationwide survey, 76% of respondents saw noticeable changes in their pets' behavior as a result of abuse. But even companion animals who have not been physically abused themselves can still suffer the effects of living in a violent home. Trauma from witnessing or experiencing violence can result in behavioral issues, such as fear of strangers or men, difficulty walking outside, or aggression towards people or other animals. They may hide, lose their appetite, or show other signs of anxiety or fear. 
The strength of the human-animal bond
Abusers can make it very difficult for victims to leave, using various techniques to coerce and control their partners. And when companion animals are involved, things can become even more complicated. 
In the same 2021 survey mentioned above, 97% of respondents said that keeping their pets with them is an important factor in deciding whether or not to seek shelter, and half would not consider shelter for themselves if they couldn't take their animals with them. Furthermore, 91% said that their pets' physical protection and emotional support play a huge role in their ability to survive and heal. Some women drive thousands of miles when they leave an abusive relationship so they can get to a shelter that will also welcome their pets. 
Studies looking at the patterns of domestic abusers found that many have a history of animal abuse that predates their domestic abuse. Often, investigations of animal abuse by local authorities can alert them to a possible domestic violence situation within the family, and can lead to legal action that can possibly save a domestic abuse victim's life. 

Legislation to protect pets
Several laws at the federal and state level have been passed to protect our pets from abuse in many forms. Federal laws involve animal welfare, and prohibit dogfighting and the intentional torture or killing of animals outside of veterinary practices.
State laws range from state to state, and include protecting pets from several types of abuse, including abandonment, being left outside without shelter, and being left inside an unattended vehicle. Many state laws also specifically prohibit animal cruelty, abuse and neglect. Veterinarians in several are required to report cases of suspected animal abuse. And some states even include companion animals within domestic violence protective orders.
The Pet and Women Safety (PAWS) Act Coalition was formed to protect victims of domestic violence and their pets through legislation. In 2018, the Pet and Women Safety (PAWS) Act was signed into federal law and established a grant program to assist domestic violence shelters in meeting the housing needs of pets, thereby allowing abuse survivors to bring their pets with them to the shelter and keep them out of harm's way. 

This past March, the Consolidated Appropriations Act of 2022 was signed into law which granted even more funding for the PAWS Act grant program, enabling even more domestic violence shelters to become pet-friendly. With more resources allocated to shelters across the country, domestic violence survivors don't have to travel far to locate a safe shelter with their companion animals.

In addition to legislation, other groups are helping to support companion animals of domestic abuse victims. The Purple Leash Project, a partnership between Purina and RedRover, advocates for pets of domestic abuse survivors by providing more grants to help shelters become pet-friendly, offering training and resources to shelters, and increasing awareness the welfare of domestic abuse survivors and their pets. Their goal is to make at least 25% of domestic violence shelters in the US pet-friendly by 2025. 
Resources for domestic violence survivors with pets
While in the past, there were few resources to help domestic abuse victims seek help while ensuring the safety of their companion animals, recent legislation protecting them has given many survivors more safe places to recover and heal with their pets. 
Pet-friendly shelters
There are currently about 250 domestic violence shelters in the US that accept companion animals, while several others offer foster care arrangements. Unfortunately, the majority of victims are not aware that pet-friendly shelters exist. 
Many organizations, including Noah's Animal House and Urban Resource Institute (URI), are working to change that. As members of the Pet and Women Safety (PAWS) Act Coalition, both nonprofits offer co-shelter services for domestic violence survivors and their pets, so that no one has to choose between staying in an abusive relationship and leaving their companion animals behind. Together, these two organizations have saved more than 2,500 animals from abusive conditions.
Safe Havens directory
Safe havens are sheltering services for companion animals of individuals experiencing domestic violence. These facilities help victims place their pets out of harm's way so that they may seek safety for themselves and include domestic violence shelters, foster care, and even extra kennel spaces of local humane societies or veterinarians. The Animal Welfare Institute manages a comprehensive, searchable directory of safe havens across the country that is constantly updated. 
Safe Place for Pets
Offered by RedRover, this website also offers a directory for on and off-site housing for domestic abuse survivors and their companion pets by state or province throughout the US and Canada.
National Domestic Violence Hotline
Providing resources and help to domestic abuse victims, the National Domestic Violence Hotline also offers answers for those seeking to keep their pets safe from violent situations. On the Hotline's pet page, survivors can find tips on how to keep their companion animals safe, where to house them, and how to plan to safely leave with your pets.
Got more questions about how domestic violence affects companion animals? Chat with a veterinary professional to get answers.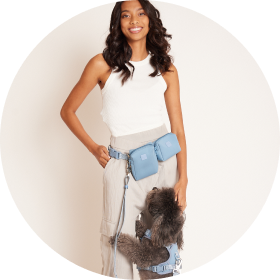 Need to upgrade your pet's leash?