Castor & Pollux ORGANIX Organic Chicken & Sweet Potato Recipe Grain-Free Dry Dog Food Review | 2022
Castor & Pollux ORGANIX Organic Chicken & Sweet Potato Recipe Grain-Free Dry Dog Food Review | 2022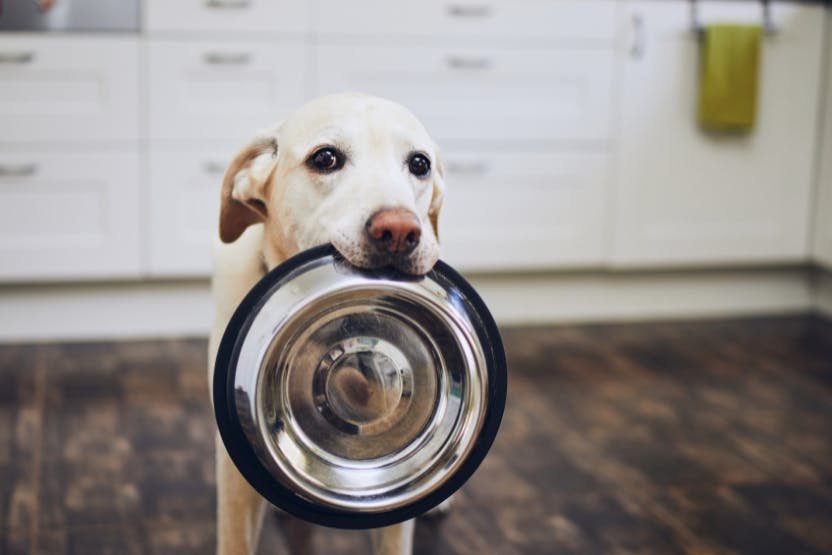 By Leslie Ingraham
Published: 02/02/2022, edited: 02/02/2022
Save on pet insurance for your pet
You don't have to choose between your pet and your wallet when it comes to expensive vet visits. Prepare ahead of time for unexpected vet bills by finding the pawfect pet insurance.
Overview
With more and more dog parents turning to organic for their own meals, it was inevitable that organic dog food would spark a lot of interest. With the same health benefits as humans receive from "free range" and "organic" ingredients, dogs have been reported to thrive on these relatively new diets. With its ORGANIX line, Castor & Pollux has established itself as a brand that produces "balanced, grain-free nutrition for happy, healthy dogs." But is it worth the extra cost? Let's find out.
Overview
Castor & Pollux pet food was the solution that two doggy parents came up with in 1999 to provide their own adopted pooch with healthy nutrition that tasted good without triggering food allergies. Working with canine nutritionists and veterinarians, they developed products that have been certified organic by the U.S. Department of Agriculture. The company was purchased in 2012 by Merrick Pet Care, Inc., which states that the same rigorous standards and continuous improvements have been maintained. 
Packed with organic fruits and vegetables, along with essential vitamins and minerals, ORGANIX Chicken and Sweet Potato Recipe Grain-Free Dry Dog Food is said to improve energy levels, nourish skin and coat, and optimize a dog's health at every stage of life and in every size of dog.
Cost
Castor & Pollux foods can be expensive when compared to some of the other dry foods on the market. The company justifies the higher cost by pointing out that free-range chicken and other organic ingredients are sometimes hard to come by, and typically cost more than ingredients acquired on a large scale that use artificial preservatives, colors, and flavors.
Castor & Pollux ORGANIX Chicken and Sweet Potato Recipe is available in pet stores, upscale grocery stores, and online through a variety of vendors. Depending on where you acquire it, the cost for an 18-pound bag can range from $60 to $75 or more. The average medium-sized dog will consume about three cups of food a day. An 18-pound bag holds approximately 72 cups on average, so the bag will be enough for about three to four weeks for this size of dog.
Ages
While the manufacturer states that their Chicken and Sweet Potato recipe is suitable for all age groups and life stages, a pup's individual needs should be taken into account, such as the condition of their teeth or the presence of a chronic illness. 
Young puppies will likely need the soft, canned version of this recipe until they can graduate to kibble. The brand offers other recipes for specific life stages and sizes as well.
Breeds
According to the manufacturer, Castor & Pollux grain-free kibble is appropriate for any breed of dog. Some breeds like Labrador Retrievers, Cocker Spaniels, and West Highland White Terriers might benefit from the grain-free recipe because of their tendency to suffer from grain- and gluten-related sensitivities. While there is some controversy surrounding a study that proposed a potential relationship between grain-free diets and heart disease, many believe that dogs don't need grains as long as their carbohydrate needs are being met with fruits and vegetables.
For the one in five dogs that suffer from arthritis, the addition of glucosamine and chondroitin to this food's formula may help them to be more active and improve the quality of their lives.
Ingredients
If you peruse a bag of Castor & Pollux ORGANIX Organic Chicken and Sweet Potato Recipe Grain-Free Dry Dog Food, what you'll find is an ingredient list free from artificial additives like colors and flavors. You'll also find high-quality sources of protein that provide 26 percent of the total calories, along with a natural preservative, mixed tocopherols, to lengthen shelf life and provide extra nourishment. 
The main ingredients in this premium dog food are organic free-range chicken, organic sweet and white potatoes, organic peas, organic flaxseed for Omega 3 and 6  fatty acids, and organic blueberries for their antioxidant properties. Taurine, an important amino acid, is added along with scores of essential vitamins and minerals. 
Ratings
The brand's website and the websites of online vendors contain reviews from consumers who have fed their dogs this formula. Some were given free food to try, and the majority of these reviewers provided positive, even outstanding, opinions. Some said they switched from their dog's regular food to this one after the trial. Others claimed their dogs were more energetic and displayed less pickiness, with improved coats and skin. 
The Better Business Bureau has given the Castor & Pollux parent company, Merrick Pet Care, an A+ rating for business practices and production standards, although they stated that individual reviews were not taken into consideration for this rating. The Chicago Tribune reviewed hundreds of premium dog foods and listed this Castor & Pollux formula to be among the best.
Negative comments from customers centered on a small number of individual cases where their dogs rejected the food, they felt the price was too high, or they were dissatisfied with the quality of Merrick's complaint response system.
Frequently asked questions
What percentage of Castor & Pollux dog food ingredients are organic?
All ORGANIX recipes, including Organic Grain-Free Chicken and Sweet Potato, are at least 95 percent organic ingredients. 
Are ORGANIX food recipes non-GMO?
Yes, organic is always non-GMO, and all ORGANIX recipes are made with non-GMO ingredients.
Are Castor & Pollux foods and ingredients tested for contaminants?
Ingredients are tested on arrival and food samples are tested throughout the production process. Cooked food is tested for toxins and contamination before being sold.
What is the best way to switch my dog to Castor & Pollux ORGANIX Organic Chicken and Sweet Potato Grain-Free Food?
This should be done gradually, over seven to ten days. Mix in a small amount with their regular food initially, and slowly increase the new food until it's 100 percent Castor & Pollux.
A high-quality diet is essential for keeping your dog happy and healthy. Digestive problems and food allergies can be expensive to treat. Compare pet health insurance plans to save more than $270 a year on vet care.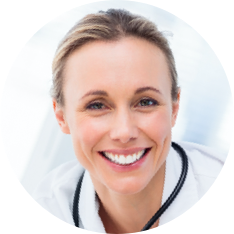 Does your pet have a supplement plan?