How to Find Out If Your Work Covers Pet Health Insurance
How to Find Out If Your Work Covers Pet Health Insurance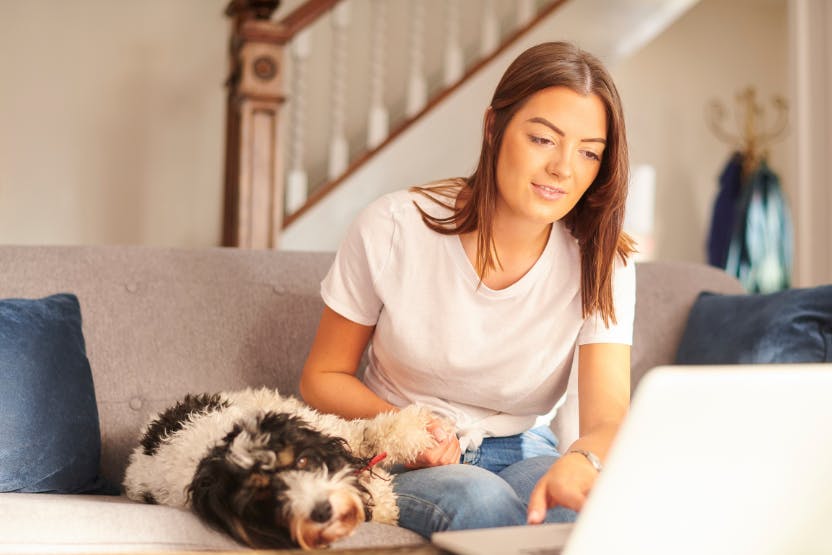 By Adam Lee-Smith
Published: 08/10/2021, edited: 01/12/2023
Save on pet insurance for your pet
You don't have to choose between your pet and your wallet when it comes to expensive vet visits. Prepare ahead of time for unexpected vet bills by finding the pawfect pet insurance.
Health insurance is essential for employees, with 49% of Americans receiving their health insurance from their employer. Company-sponsored insurance plans give people across the country peace of mind and access to affordable healthcare. 

While health insurance is a given at some companies, you might be unsure whether your employer covers pet health insurance. Some companies across the US do provide pet insurance — the Society for Human Resource Management estimates that 15% of US companies offer their employees pet health insurance. 
With a growing number of companies providing insurance for their employees' fur-babies, it's worth knowing how to find out if your work covers pet health insurance. Here's the lowdown.
How do I find out if my work offers pet health insurance?
So how do you find out if your work offers pet health insurance? The easiest way to find out is to talk to human resources. Almost all companies have a human resources department. HR will usually be able to tell you how to apply and what you'll need to do to get pet insurance for Fido.
If your company doesn't have human resources or you're unsure how to contact them, you'd be best off explaining the situation to your boss, who can point you in the right direction.
How can I convince my workplace to offer pet health insurance?
There's a good chance your employer doesn't offer pet health insurance. If this is the case (as it is with 85% of US companies), you can always try to convince your boss to start offering pet health insurance. 
Make the point that offering pet health insurance is a growing trend amongst the most successful companies, with 1 in 3 Fortune 500 companies now providing pet insurance. 
You can also explain that affording employees pet insurance is surprisingly inexpensive. Some pet insurance premiums cost as little as $20 per month. 
Claims also require very little payout from the company — most pet insurers require pet parents to pay 100% of vet bills upfront before they're reimbursed by the policy. Providing pet insurance also lets employees without children know they're valued and appreciated.

Making the case that pet insurance is inexpensive and that the benefits to morale, loyalty, and productivity outweigh the cost may help convince your boss that company-sponsored pet insurance is a worthwhile venture. We can't guarantee you'll be able to convince your company, but it's worth trying to get the best care possible for your furry friend!
What are the benefits of offering pet insurance as an employer?
You might be wondering why your employer is suddenly offering pet health insurance for employees and how it benefits the company. One possible reason for an increased interest in pet insurance is due to an increasing acceptance of pets in the workplace. 
For example, the Society for Human Resource Management states that there was an 11% rise in pets at work in 2019. This increased pet presence in the workplace may have brought the subject of pet health insurance to the higher-ups in a company, possibly contributing to an increase in pet health insurance.
Companies also benefit from providing pet insurance. Offering pet health insurance will help employees focus, as they won't have to worry about paying expensive vet bills, and they can rest easy knowing their fur-baby is getting top-notch care. 
Another benefit of company-sponsored pet health insurance is it shows employees the business cares, which in turn will increase morale, productivity, and company loyalty. Offering pet health insurance also sets a company apart as an innovative industry leader, which could help attract top talent.
Convincing your boss to offer pet insurance might be tricky...
So take your pet's health into your own paws! Start comparing pet insurance policies from leading providers today to save hundreds on vet bills and keep your pup protected throughout their life.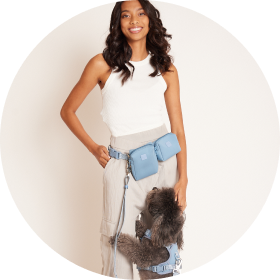 Need to upgrade your pet's leash?