How to Keep Your Pets Safe in an Avalanche
How to Keep Your Pets Safe in an Avalanche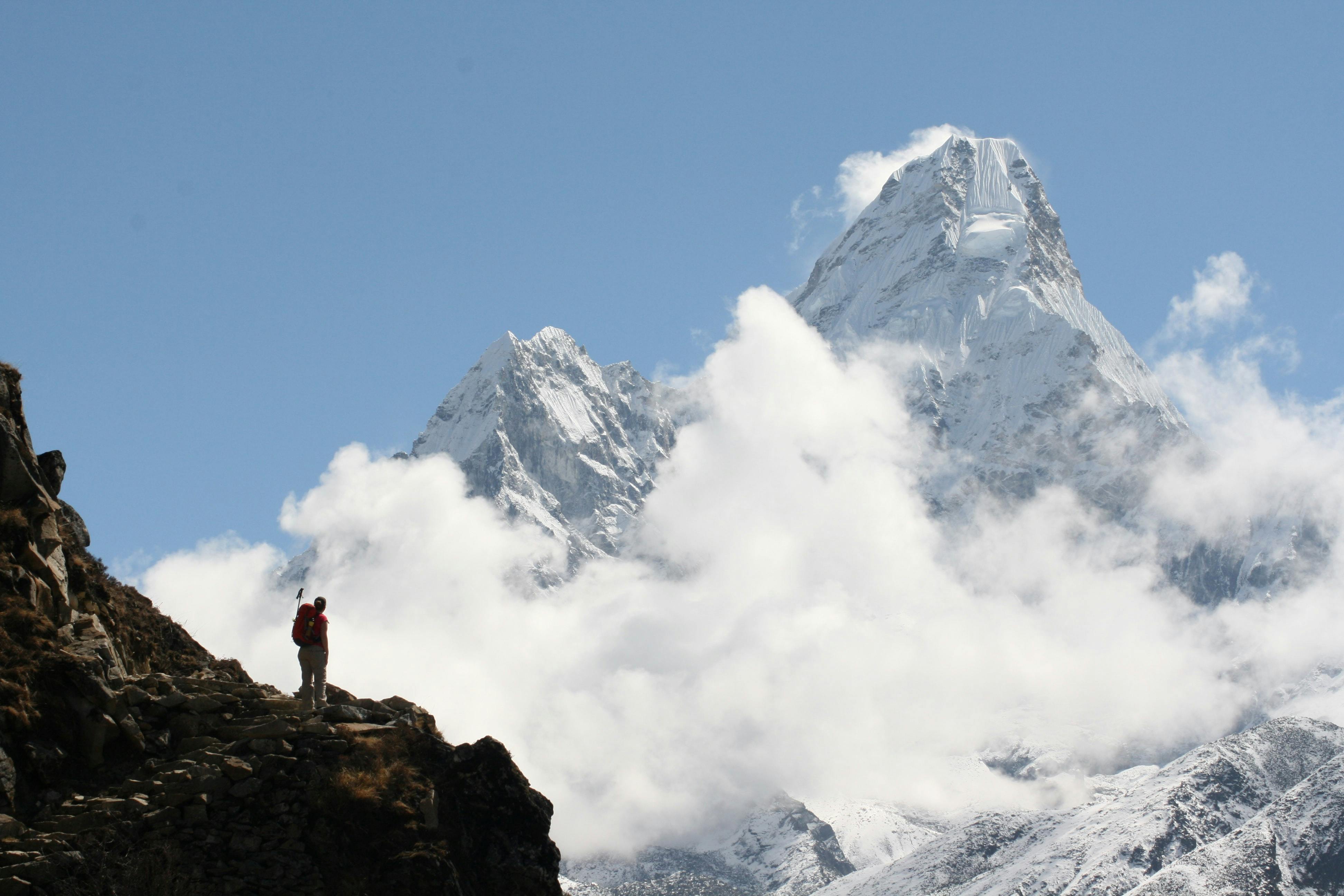 By Kim Rain
Published: 06/03/2021, edited: 08/10/2021
Save on pet insurance for your pet
You don't have to choose between your pet and your wallet when it comes to expensive vet visits. Prepare ahead of time for unexpected vet bills by finding the pawfect pet insurance.
Overview
Published: 6/3/2021

Winter recreation is pawsome! From skiing to snowboarding, to walking winter trails, spending time in the snow can be a lot of fun for you and your pup. But when you're playing in avalanche country, you'll need to take some extra precautions.
Avalanches number around 100,000 per year in the western U.S. alone. Each year, these snow masses have killed over 150 people worldwide, so you should always take them seriously to keep you and your pets safe. Check out the following tips to safely navigate avalanche territory with your pet.


Before the Avalanche
The best way to survive an avalanche is to not get caught in one in the first place. So, before you head out to the snow, take the following steps to ensure you and your pooch can remain safe while having fun. 


Be Aware of Avalanche Conditions
There are several factors that can contribute to an avalanche, such as the temperature, steepness of slope, terrain, the snowpack conditions, human activity, wind, or even earthquakes. But the most likely time an avalanche could strike is during or after a snowstorm. The weight of 6" to 12" of new snow can cause a slab of previous snow to break off and start a slide. Be observant of the conditions where you are planning to be, learn about the snowpack in that location, and check Avalanche.org for the current risk in any U.S. area before you head out. 
Tread Carefully
Since avalanches are most likely to occur during a storm, or within 24 hours after one, avoid areas prone to sliding during these times. When you do go out, avoid risky areas, such as those under steep slopes or on slopes that are steeper than 30 degrees. Head for the wind scoured side of the mountain rather than the side where the snow has blown, usually the west-facing side. And prevent your dog from crossing slopes that could trigger an avalanche.


Come Prepared
While you should always bring some basic items, if you do get caught in an avalanche, the right gear can literally save your life, your dog's or someone else's in your party. Your three best friends in an avalanche are a beacon for locating someone buried in the snow, a pole for helping to find them, and a shovel to dig them out.
Beacons are transceivers that can help rescuers locate you if you become buried, but they can be controversial when it comes to dogs. A buried person has a limited amount of time they can be found alive, and a dog's beacon could distract rescuers from finding buried people. However, there are beacons made with this in mind that use a different frequency and a different transponder as those used for people, so if you want to put a beacon on your dog, opt for this kind. 
Items that are essential to help you on the slopes include:
Beacons
Portable shovel
Collapsible pole or ski-pole
Appropriate clothing and weatherproof coats for you and your dog
Dog boots, Vaseline, paw wax or other products to protect your dog's paws
Food, water, and high-protein snacks and treats
Collapsible water bowl
First aid supplies, including a kit for your dog
Collar, leash and harness
Lightweight blanket or pad


Keep Your Dog's ID Current
Before any adventure with your pup, you'll need to make sure that their ID tags are up to date in case you get separated, and this couldn't be more important than in the case of an avalanche. If a slide occurs, you will likely not be able to stay with your dog. If they are found, an ID or a microchip may be the best way to be reunited. 


Train Your Dog
It's an unfortunate fact that dogs can sometimes trigger an avalanche, so training for good slope etiquette is essential. While your pooch should have already mastered basic obedience skills, and how to be respectful of other skiers, you'll also need them to be able to stay within your sight at all times. You may want to train them to follow your ski lines, or to back off from your ski edges with a command, and you never want them to get in front of you or any other skier. 


Train Yourself
Take a course on avalanche recognition and safety to learn about dangerous conditions, safety gear, and how to stay alive if the worst happens. Having some basic training in first aid can also go a long way for both you and your dog. A buried person or pup can suffer from hypothermia, so be sure to know the signs and how to help them. Your dog could also sustain cuts from skis or sharp objects under the snow.


During the Avalanche
You could have all the training in the world, are carrying the pawfect gear, and the weather seems right, and still find yourself in the path of an avalanche. If this does happen, use these tips for the best chance of survival for both you and your dog. 


Stay Out of the Avalanche Path
The best way to not get caught up in the snow river that's moving as fast as 60 to 80 MPH towards you is to move diagonally to the avalanche, or get to the edge where the slide isn't going as fast. If you don't have time to get out of the way, orient your feet downhill to allow your body to take more of the impact than your head. 


Drop Everything
When an avalanche is coming, drop your pack and let go of your dog's leash. We know this is hard to do, as you don't want to lose your dog, but both of you have a much better chance of surviving the slide if you aren't tethered to one another. 


Getting Buried
Getting buried in the fast-moving snow can be scary! But there are a few things you can do to increase your survival rate, such as grabbing something sturdy like a tree or a large rock, swimming with the current of snow to stay as close to the top as possible, and holding one arm up to help rescuers find you. You should also cup a hand over your mouth while you are still moving to help create an air pocket for when you are buried. 


After the Avalanche
Whether you are buried or managed to dodge the slide, what you do after the avalanche can be crucial to saving a life. 


If You Are Buried
Once the snow stops moving, try to remain calm. Your beacon will help rescuers find you, so relax and focus on keeping your breathing slow. Dig out some space around your face or expand your chest with air to increase your breathing room. You should have about 30 minutes with these air pockets, so keep your breathing easy and slow to reduce the carbon dioxide in that space. 


If Your Dog or Someone From Your Party is Buried
If you managed to dodge the slide, but can't find your friends or your dog, call 9-1-1 and begin the search if it is safe to do so. Using a transponder for their beacon is the best way to locate them, along with your pole for testing snow areas. Once you have found them, dig them out with your shovel and assess their condition.
Your dog may have been able to dodge the slide too, so if you are unable to locate them in the snow, be sure to report them missing, check any local rescues or shelters, and get the word out. With ID, your dog is sure to find their way back to you. 


Treat Survivors
This is where your first aid training will really be life-saving, as those buried in snow can often suffer from hypothermia, suffocation, various traumatic injuries or even shock. Treat any serious injuries first, perform CPR if necessary, and wrap the person or your dog in a blanket and get them to a warm and dry place as soon as you can. 

Being in an avalanche is a terrifying situation, but with the right training and precautions, and the ability to remain calm, you can not only save yourself, but also the lives of your party and your best furry pal too. Enjoy the slopes safely!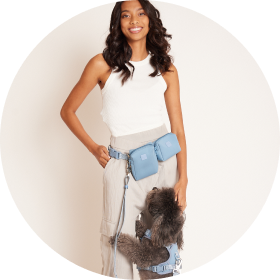 Need to upgrade your pet's leash?