How to Keep Your Pets Safe in an Earthquake
How to Keep Your Pets Safe in an Earthquake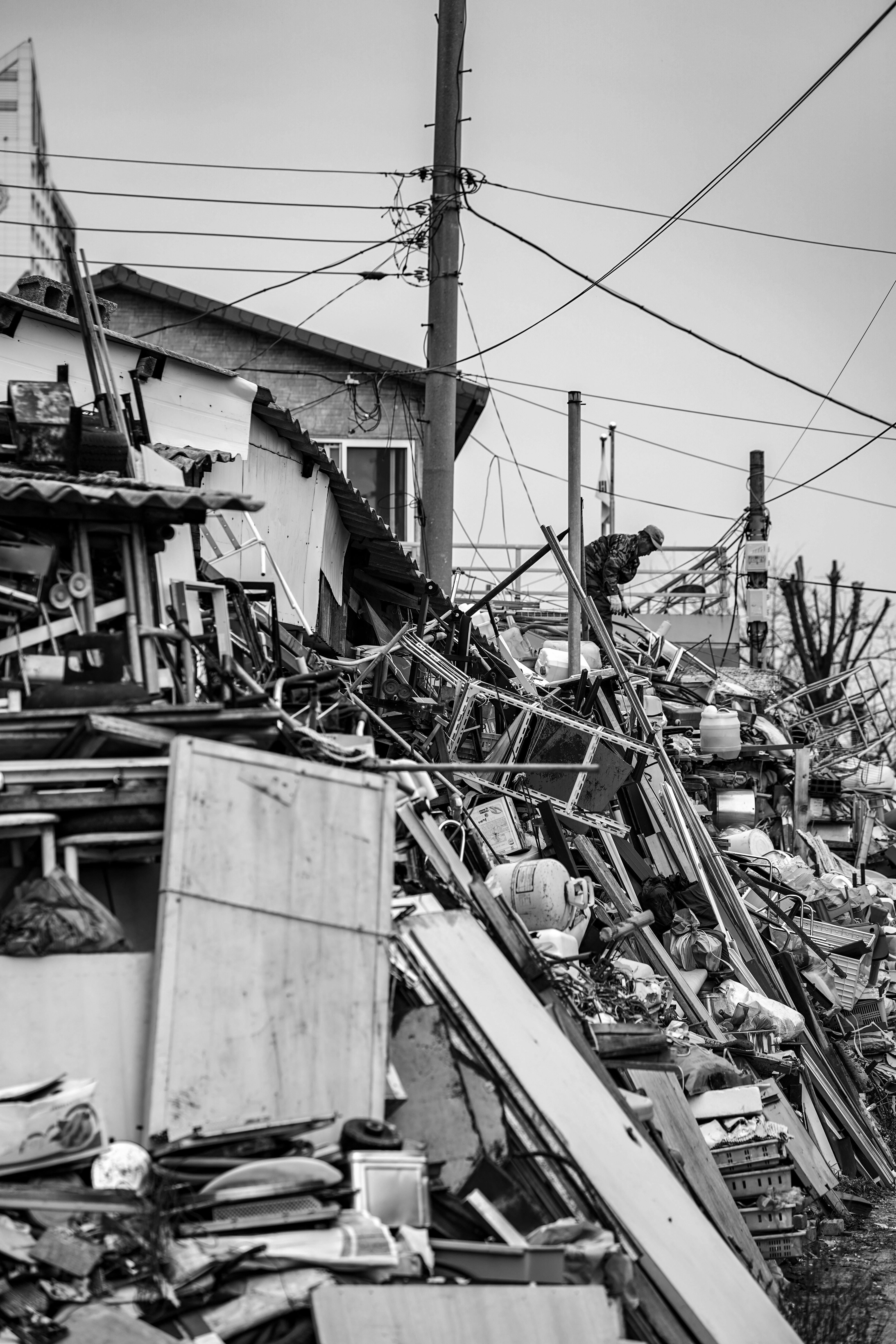 By Kim Rain
Published: 06/03/2021, edited: 08/10/2021
Save on pet insurance for your pet
You don't have to choose between your pet and your wallet when it comes to expensive vet visits. Prepare ahead of time for unexpected vet bills by finding the pawfect pet insurance.
Overview
Published: 6/3/2021

If you've ever experienced an earthquake, you know that sudden shaking of the ground can catch you off guard. Earthquakes can happen anytime and anywhere, regardless of where you live, and can cause fires, landslides, avalanches, and tsunamis in their wake. And unlike other natural disasters such as floods, hurricanes, and tornadoes, our weather experts can't predict when or where the next earthquake will strike.
While those living in areas prone to earthquakes are no strangers to emergency plans, everyone should have one in place to keep them and their loved ones safe — and that goes for pets too. Don't wait until after the fact to think about your pet's safety! With the following tips, you can help keep your pets out of harm's way when an earthquake occurs. 


Before an Earthquake
An earthquake can be scary, especially for our pets. But including them in your emergency plan can give you a road map on how to take care of them during this uncertain time. Before an earthquake strikes, take the following precautions.


Create an Earthquake Emergency Plan
An emergency plan has several components that work together to keep everyone safe. If you have pets, how they are secured and cared for during and after the disaster should also be included. A good plan should:
Designate safe areas inside your home for your family and pets to stay during an earthquake.
Decide how to collect pets and keep them safe during and after an earthquake.
Gather together an emergency earthquake kit that includes food, supplies, medicine and a first aid kit, blankets, cleaning supplies, and contact information for local authorities, emergency contacts, and shelters. See Ready.gov for a full list. Items to add for a pet emergency kit are listed below.
Find out disaster procedures and locations of disaster relief shelters in your area.
Designate a place to meet family members if separated.


Create a Pet Emergency Kit
In addition to the above precautions, you'll also want to prepare an emergency kit for your pets. It's best to keep some items such as medicines and records in a waterproof bag. The kit should include:
Extra leash, collar and ID tags
Pet blanket
A two-week supply of any medications your pet takes
Copies of vaccinations, medical records, ID, microchip and registration information, adoption papers, and contact info for your vet
Pictures of your pet to help find them if they get lost, including one of you and your pet together to prove you belong to one another
Portable crate or pet carrier. (Be sure to train them to go in their crate or carrier ahead of time.)
Cleaning supplies, paper towels, garbage bags and crate liners
Items to help de-stress your pet, such as familiar toys, treats, bedding or pheromone products
Non-expired pet food and water for 3 to 10 days
Pet dishes and bowls
Disposable litter trays and litter


Designate Emergency Caregivers and Shelters for Your Pet
You should never leave your pets behind. While some emergency shelters will accept pets, you should plan for another place for your pets to go in case they don't. Designate a friend or family member as an emergency contact to house your family and pets, or just to be an emergency caregiver for your pets while you sort out the aftermath of an earthquake. If these are not available, ask your local veterinary offices to see if they provide emergency shelter for pets, or find a pet hotel, kennel or other temporary shelter. 


Collars, IDs, and Microchips
In any kind of disaster, it is essential that your pet can be identified and returned to you if they get loose. This means your pet should have a collar with current ID tags that include their name and your contact info. Microchipping is the best way to identify your pet if they get separated from you, and will ensure they make their way back to you. 


Add "Pet Inside" Stickers to Your Home
You can find "Pet Inside" stickers at most pet stores, some government agencies, and online. They include space for you to provide the number of pets in your home and your contact info, and can alert emergency responders that there are pets inside that need their assistance. Place them at all entry doors into your home so they will immediately visible. 


Secure Your Home
Securing heavy and breakable items not only reduces damage to your belongings, but it can also reduce the risk of injuries from them falling on you or your pets during the earthquake. Place heavy and breakable items on lower shelves, secure bookcases and other heavy items to the wall, and install safety latches on cabinet doors and drawers to prevent items from falling out.


During an Earthquake
You won't be able to predict when an earthquake will start, so you'll need to be ready to react when the shaking begins.


Assess the Situation
If you are inside when the shaking begins, get to a designated safe area of the house and follow safety protocols. If you can move your animals to a safe area of your home, do so. For pets, easy to clean areas include bathrooms, utility rooms, and basements.
If you and your pet are in a car, pull over and stop. Set your parking brake and secure your pet inside the vehicle until the trembling stops.
If you and your pet are outside, secure your pet with you and move to an area away from buildings or power lines. 


How to Evacuate with Pets
If you have an emergency plan ready, follow it to grab supplies, secure your pets, and leave your home. You should always bring your pets with you, as it is just as dangerous for them as it is for you. Use your designated caregivers, shelters, kennels or vet office if you can't keep them with you.
If you have to leave your pets behind, do not tether them, restrain them or crate them, as they'll need to be able to escape a dangerous situation. Provide enough food and water for at least 3 days in a safe, confined area inside your home, preferably away from windows. Close the lid and take off the top of the water tank to a toilet to provide extra drinking water, and leave litter boxes, liners or newspapers for them. Be sure to alert any emergency contacts, emergency responders or the ASPCA to help you rescue your pets.


After an Earthquake
An earthquake is usually a quick affair, and whether or not it caused damage to your home, the aftermath of an earthquake can be quite dangerous! Follow these tips to keep your pets safe once the shaking stops.


Keep Pets Leashed or Contained
Earthquakes can down power lines, scatter dangerous debris, and damage underground pipes which can spread contaminated water. They can also displace wildlife such as snakes. Be sure to keep your pets leashed or in a crate or carrier as you exit your home to keep them safe from these potential hazards.


Reassure Your Pet
An earthquake can be scary, and if there's a lot of damage, it can actually alter the landscape and smells that your pet is used to. Your pet will likely be highly anxious and stressed, but your calm and loving presence can help them cope. Keep an eye on their behavior, as they may become defensive or aggressive. Be sure to give them lots of love and pets, attend to any medical needs, and use familiar scented toys or bedding, or pheromone products to help them calm down.


Locate a Missing Pet
Sometimes, no matter how much you plan, you can become separated from your pet. Remain calm, and do what you would normally do to find a missing animal. Contact your vet office, local humane society and animals shelters to leave a detailed report and pictures with them. In emergency situations, you can also contact FEMA, or animal emergency responders to help locate them. Having an up-to-date ID or microchip is the best way to ensure they can be returned to you. 


Experiencing an earthquake can be frightening, but if you are prepared ahead of time, you'll have the tools to help navigate your family and pets safely through this unpredictable experience.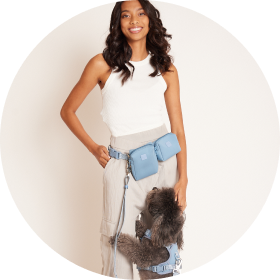 Need to upgrade your pet's leash?