Is Royal Canin Pet Food Best for My Dog?
Is Royal Canin Pet Food Best for My Dog?

By Adam Lee-Smith
Published: 01/26/2021, edited: 09/07/2022
Save on pet insurance for your pet
You don't have to choose between your pet and your wallet when it comes to expensive vet visits. Prepare ahead of time for unexpected vet bills by finding the pawfect pet insurance.
Published: 9/3/2021
If you have a fussy mutt with special dietary restrictions, picking out the right dog food can be a bit of a chore. But what do you do if your doggo turns their snout up at their regular food? With hundreds of dog food brands on the market, the chances are you won't want to test out every type to see if it's right for your dog. Royal Canin is one of the top premium dog food brands available, with pet parents everywhere swapping their fur-babies onto this "superior" dog food. But is Royal Canin Pet Food best for your dog? Here's a quick look at this increasingly popular brand!
Overview
The Royal Canin brand has been going for over 50 years since French veterinarian Jean Cathary founded it in 1968. Despite several ownership changes over the years, Royal Canin has stayed at the pinnacle of dog food innovation, with creations like Ultamino designed especially for dogs with allergic reactions and a range of foods for use in an ICU setting. 
Today, Royal Canin makes an array of cat and dog foods explicitly tailored to different breeds. For example, Royal Canin's dog food for German Shepherds contains highly digestible proteins and fibers to help with the Alsatian's notoriously sensitive stomach. While there are many different types of Royal Canin dog food on the market, we'll focus on the popular Royal Canin Adult Canned Dog Food.
Besides formulating their dog foods to suit specific requirements based on breed and ages, Royal Canin ensures all its raw ingredients are high-quality and can be traced back to their source. Royal Canin states that they analyze all their ingredients and keep records for two years to last the entirety of the food's shelf life. This mixture of tailored nutrition with sustainable and traceable ingredients suggests that Royal Canin for dogs is of a much higher quality than your average grocery store dog food.
Cost
Royal Canin Adult Canned Dog Food differs in price depending on the retailer and whether you buy in bulk. Royal Canin Adult Canned Dog Food is sold in 13.5 oz cans. Most retailers tend to sell Royal Canin Adult Canned Dog Food as single cans or in packs of 6 and 12. A single can of Royal Canin Adult Canned Dog Food generally costs around $3 to $4. If you buy a 6-pack, it'll cost approximately $15 to $20, while a 12-pack will set you back between $30 and $40.
Ages
Royal Canin Adult Canned Dog Food is suitable for dogs aged over 10-15 months (dependent on size).
Breeds
Royal Canin Adult Canned Dog Food is suitable for all breeds.

Ingredients
Royal Canin Adult Canned Dog Food primarily uses chicken and pork liver as sources of protein, as well as chicken by-products and pork by-products as secondary ingredients. As chicken and pork liver is higher on the list of ingredients than animal by-products, this suggests Royal Canin Adult Canned Dog Food generally uses high-quality cuts of meat over slaughterhouse waste.  
Another notable ingredient is beet pulp, a high-fiber by-product that some consider unnecessary in dog foods. Still, there is no evidence to suggest beet pulp is bad for dogs and may, in fact, aid in digestion and help regulate blood sugar levels. Another stand-out ingredient is carrageenan, a thickening agent extracted from seaweed that has been used in foods for centuries. While Royal Canin Adult Canned Dog Food contains numerous added minerals, these are not chelated. Chelated minerals are difficult for dogs to digest and should be avoided. Be wary of Royal Canin dog food if your pup has a grain allergy, as Royal Canin Adult Canned Dog Food contains cornmeal and rice products. 
An overview of the ingredients in Royal Canin Adult Canned Dog Food suggests that this dog food is of a higher quality than most other dog foods.
Ratings
Customer reviews of Royal Canin Adult Canned Dog Food are overall very positive. Most reviews on retail sites are either 4 or 5 stars, with pet parents noting that their dog seems to love the food, even if they have a particularly picky pup. Most negative reviews focus on their dog's dislike of the food or problems with a specific batch; however, these reviews are uncommon.
These reviews are backed up by the Better Business Bureau (BBB). Royal Canin has been accredited since 2013. At the time of writing, Royal Canin has received 16 complaints in the last three years, resolving 3 complaints in the past 12 months. Royal Canin seems very responsive to complaints, responding within days of a complaint being posted.
FAQs
What are the nutrition facts for Royal Canin Adult Canned Dog Food?
For more information on the ingredients of Royal Canin Adult Canned Dog Food, visit the Royal Canin website.
Is Royal Canin grain-free?
Although Royal Canin does have grain-free formulations, the Adult Canned Dog Food does contain grains.
How long does Royal Canin Adult Canned Dog Food keep?
Once opened, Royal Canin wet foods stay good for two days in the refrigerator.

A high-quality diet is essential for keeping your dog happy and healthy. Digestive problems and food allergies can be expensive to treat. Compare pet health insurance plans to save more than $270 a year on vet care.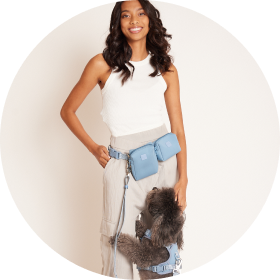 Need to upgrade your pet's leash?