What's the Best Dog Food for My Dog's Allergies?
What's the Best Dog Food for My Dog's Allergies?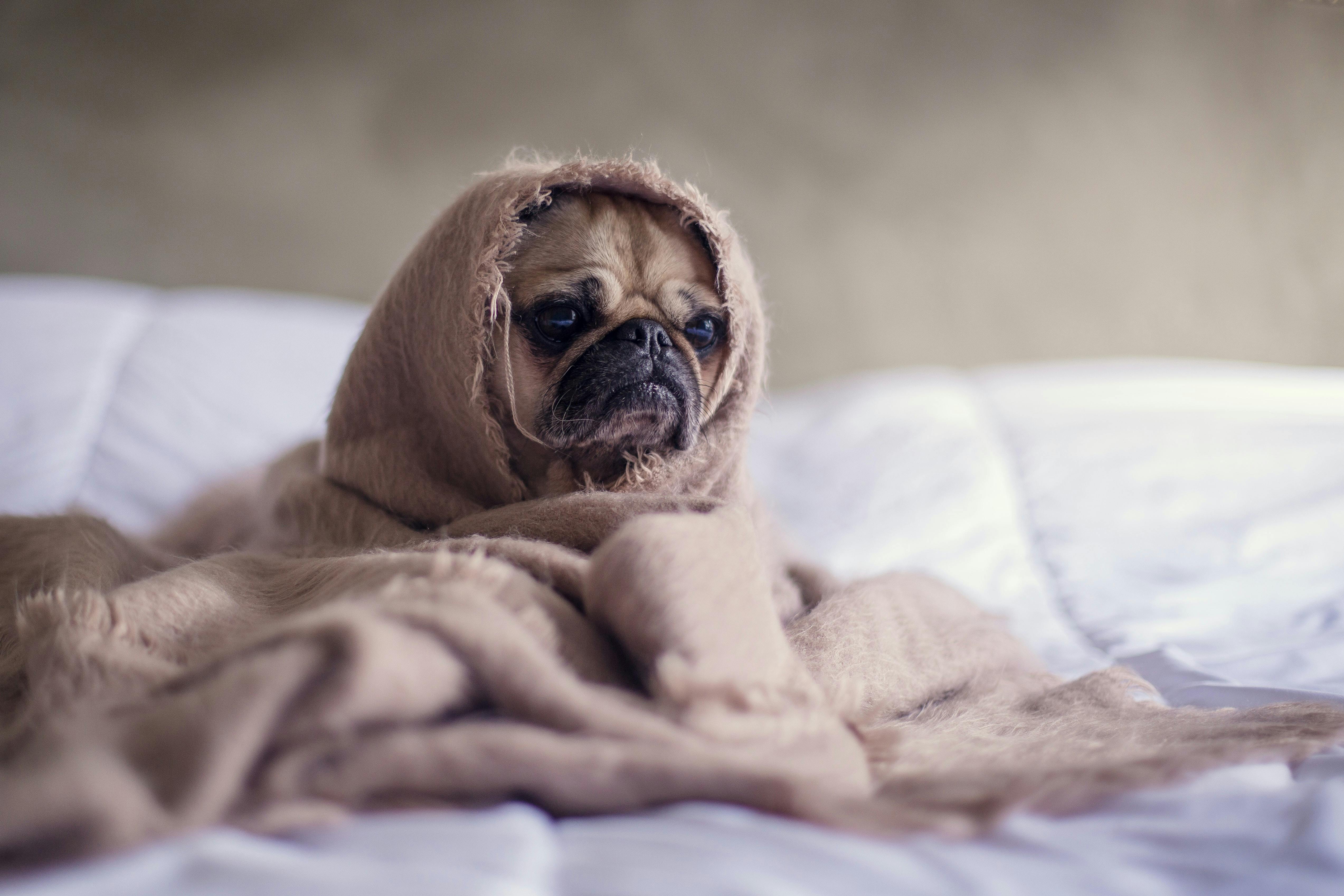 By Kim Rain
Published: 04/07/2021, edited: 11/17/2021
Save on pet insurance for your pet
You don't have to choose between your pet and your wallet when it comes to expensive vet visits. Prepare ahead of time for unexpected vet bills by finding the pawfect pet insurance.
Published: 4/7/2021
If your dog has recently been diagnosed with a food allergy, a diet change is usually recommended to help relieve their itchy skin, sneezing, wheezing or runny nose, or digestive complaints. The good news is there's a lot of commercial dog food on the market to help with your furry pal's allergy symptoms- a lot, in fact! While once, pet pawrents were limited to a few prescription formulas, today there's so many different kinds of hypoallergenic foods to cure every dog's needs.
To help you navigate these furbulous dog foods for allergies, we'll show you the differences between these foods, how to choose the right one, and showcase our top picks to help get your pup back on the road to feeling pawsome! But first, let's explore just what a food allergy is.


Food allergies in dogs
For many pet pawrents, an allergy in their pet is discovered when asking their veterinarian about their dog's itchy, irritated skin, sneezing and cold-like symptoms, or prolonged vomiting and diarrhea. Once environmental allergies, flea allergies and contact allergies are ruled out, a food elimination trial is often begun to see just what food your dog may be reacting to.
An allergic reaction to a food occurs when your dog's immune system targets it as a dangerous invader, and end up causes the symptoms your dog experiences while trying to get rid of it. A food can become an allergen either from a genetic factor passed down from a pup's parents, or it can be developed over a long period of exposure. And since many of us tend to stick with whatever food our dogs like, that means that many of our pooches have been eating the same protein or carbohydrate for years.
There are a lot of foods that can become allergens. The most common ones seen in dogs include:
Dairy
Beef
Chicken
Eggs
Lamb
Soy
Wheat Gluten


Choose the right hypoallergenic dog food
Now that you know what your dog shouldn't be eating, it's time to look for what they can eat to remedy their dog food allergies. There are a few terms you should know when navigating dog foods for allergies that will help you make a decision, and sometimes, several can be listed for the same food.
Hypoallergenic diet- Any dog food made for allergies that can include a novel protein, limited ingredients or hydrolyzed proteins.
Limited ingredient diets- These foods contain a limited amount of specific ingredients that are not commonly allergens, and often contain a novel protein.
Novel diet- This is a food made with one protein and one carbohydrate that is uncommonly given to dogs, and which their immune system has not yet encountered.
Hydrolyzed diet- These diets use a process that breaks down an offending protein into tiny pieces that can go undetected by the immune system, and usually don't cause an allergic reaction.
All dog foods add in extra vitamins and minerals to ensure dogs receive proper nutrition, but there are certain supplements that can reduce allergy symptoms and are often added into these hypoallergenic diets. These can include:
Probiotics that decrease the immune system's response to allergens, including inflammation.
Omega-3s that calm the immune system's reaction to allergens.
Vitamin A that helps to repair skin damage and promotes hair growth.
Zinc that also reduces immune reactions, and helps to maintain skin and hair health.


Best dog foods for allergies
When shopping for hypoallergenic dog foods, you will find many that can fit your dog's needs. While we've listed our top choices for you to explore, always be sure to read all the ingredients of any food you consider to make sure they are right for your dog's specific allergies.
#1 CANIDAE Pure Dog Food
This limited ingredient dog food line comes in a whopping 12 varieties, each made with only 8 ingredients. Novel proteins and carbs include duck, wild boar, bison, peas, lentils, garbanzo beans and more. The salmon and sweet potato formula is pawfect for sensitive stomachs.
#2 Blue Buffalo Basics
Another limited ingredient dog food that comes in various food combinations and life stage formulas, it can include novel proteins like turkey, duck, lamb, salmon and whitefish. All types include potato, and several formulas are available as wet foods and treats too.
#3 Wellness Simple Limited Ingredient Diets
Available in duck or lamb with oatmeal, or in grain-free salmon or turkey with potato formulas, these foods also include probiotics, prebiotics and omega-3's to help sensitive stomachs and decrease immune reactivity. They are also free of 6 other common allergens.
#4 Merrick Limited Ingredient
For dogs who aren't allergic to chicken or beef, these proteins are available in formulas with novel carbs. For other dogs, though, there are salmon, lamb and turkey formulas, as well as grain-free varieties in dry and wet foods for adults.
#5 Royal Canin Veterinary Diets Hydrolyzed Protein
Like most hydrolyzed diets, these are only available through your veterinarian. Several varieties target adults and growing puppies, small dogs, sensitive stomachs and overweight pooches, and contain hydrolyzed soy proteins, as well omega-3 fatty acids and several other vitamins and minerals.
With knowledge, and the right food, your dog will be feeling great and back to their wooftastic self in no time!