What is Eclampsia ?
Eclampsia in cats is a sudden onset of potentially life-threatening hypocalcemia. Eclampsia is caused by the transfer of circulating calcium in the blood, suddenly transferred into the mother's milk during lactation. Insufficient nutrition consumed by the female during pregnancy is the standard cause for hypocalcemia, but large litters of kittens can also be linked to the condition. Calcium is not only lost during lactation, but during pregnancy as fetal growth requires a substantial sacrifice of blood calcium from the mother. Eclampsia often occurs approximately four weeks after the queen has delivered, displaying clinical neuromuscular signs associated with depleted blood calcium levels. Eclampsia progresses quickly and must be treated within 12 hours of clinical symptoms, or death is likely. However, eclampsia is a temporary condition for those felines that were diagnosed and sought immediate treatment.
Eclampsia in cats is a life-threatening condition, characterized by dangerously depleted blood calcium levels that lead to hypocalcaemia. Eclampsia, also known as puerperal tetany or milk fever, is a common condition of nursing queens as blood calcium levels are lost during lactation. Feline mothers that are not fed a significant diet to meet the nutritional needs to support offspring, often develop the condition with a month after delivery. Anorexia, restlessness, and aggression are the initial signs of eclampsia, which soon progress to neuromuscular irritability. Eclampsia in cats can quickly lead to death, therefore, this condition of hypocalcemia should be treated as an emergency situation.
Symptoms of Eclampsia in Cats
The initial symptoms of eclampsia in cats are subtle at first, as cat owners may notice slight behavioral changes in the feline. The mother may begin to move stiffly, become restless and pant excessively. As the calcium levels drop further, the affected feline will display clinical symptoms including:
Aggression
Pacing
Anorexia
High fever
Lethargy
Increased respiratory rate
Disorientation
Muscle spasms
Convulsions
Neuromuscular irritability
Causes of Eclampsia in Cats
Eclampsia in cats is a condition of pregnant or nursing felines. The condition is commonly seen approximately four weeks after giving birth, but can occur any time before or after a month's time. Common causes of eclampsia in felines include:
Lactation, the production of milk, sourcing the blood calcium to be delivered to the nursing kittens
Poor nutritional absorption through the digestive system, eliminating the calcium mineral rather than captivating it
Insufficient diet consumed by the pregnant or lactating queen
Pregnancy, as a substantial sacrifice of blood calcium is required to support fetal development.
Large litters of kittens, as the mother must lactate in great volume to support the needs of her offspring.
Diagnosis of Eclampsia in Cats
Eclampsia in cats is an emergency situation that quickly progresses to death, therefore, veterinary professionals are trained to detect the clinical signs. The behavior your cat is displaying will be the initial diagnostic test, known as a physical examination. The feline doctor will want to review your cat's medical record to reveal any allergies, drug reactions, and past illnesses to have a diagnostic baseline. Expect your veterinarian to ask you several questions about the feline including her symptoms, a time frame of clinical signs, and the date which she gave birth. To obtain a direct diagnosis, a biochemistry profile will likely be requested to reveal hypocalcemia in the cat's blood.
Treatment of Eclampsia in Cats
Eclampsia in cats must be treated immediately, as the end prognosis for this feline condition becomes greatly negative after 12 hours of clinical signs. The standard treatment for felines with eclampsia is slow administration of calcium gluconate. The supplement is administered intravenously, directly into the blood, which requires careful monitoring to ensure the feline is not given too much calcium at once. If your cat is seizing or has developed muscle spasms, the veterinarian will address the condition with medication until the feline remains stable.
Immediate intravenous drug therapy infusion with calcium gluconate supplementation
Administration of vitamin D, as this essential vitamin aids in the body's absorption of calcium.
Anti-seizure medication to control tetany and seizures
Once the feline is stable, the doctor may advise a change in the feline's diet and prescribe calcium supplement tablets to be given at home.
Recovery of Eclampsia in Cats
If your cat has been diagnosed and treated for her eclampsia in a timely manner, a full, rapid recovery is expected. Your veterinarian will likely send oral calcium supplement pills home with you after she is released from the hospital and instruct you on how to safely wean the nursing kittens from the mother. Follow-up appointments are to be expected as the doctor will want to make an evaluation of the feline and her newly added vitamin supplementation.
Eclampsia Questions and Advice from Veterinary Professionals
Clementine
Calico
2 Years
0 found helpful
Hello,
My cat is experiencing heavy breathing, and she not drinking water or havent poop or peep, basically crawling and doesnt stand up while eating(dont know if she weak from the pregnancy). This not her first litter unfortunately I was not here for that. She responding to her kittens well and feeding them, but I'm scared that she might be experiencing milk fever because the way she is breathing
Add a comment to Clementine's experience
Was this experience helpful?
Sunny
short hair
9 Months
0 found helpful
My cat is about nine months old and she had her litter of 5 3 days ago. She meows when to many start meowing and looks at me as if she's looking for help.(which I give by moving her kittens to where they are more comfortable)when she's engaged in a feeding session with the kittens,she's breathing fast and just really motionless. I'm feeding her about 2-4 cans of wet kitten food a day since she doesn't eat dry kitten food. Some of the cats have trouble latching on and fight for a single nipple as well. They recently started making a soft meowing noises while feeding. On the off note,she seems a little playful when she's not feeding the kittens. I also try to feed the kittens that are not latching in well with Kmr
Add a comment to Sunny's experience
Was this experience helpful?
Pixie
Persian
4 Years
0 found helpful
Today my cat died out of no where!! She was fine and showed no issues. My cat was pregnant 1 month. I found her dead today. She showed no signs of any issues and was healthy. I'm thinking eclampsia? She was vomiting earlier some and didn't want to eat. I found her spread out on the bathroom floor and her tongue out with drool all over. She also was leaking from her anus yellow discharge that was watery. Like a stool. Maybe it was her babies being miscarried from her dying. Not sure. Any idea what could have happened?
could be a closed pyometra of brainbleeding or heartproblems.
Dont sound like eclampsia..
Add a comment to Pixie's experience
Was this experience helpful?
kitty
tabby
1 Year
0 found helpful
Has Symptoms
barely walking, pussy rear
My momma cat lost all her kittens about a week or two ago and now she has a pus-ey rear end and can barely walk, she eats but not much. what do you think is wrong?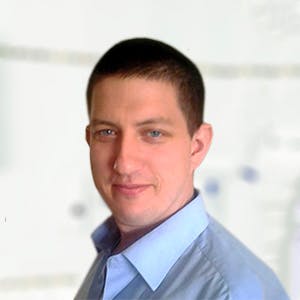 3320
Recommendations
If there is pus coming from her vulva then this would indicate that there may be a uterine infection which may be due to numerous different causes; however this is something to see your Veterinarian about as there is no effective at home treatment for this, your Veterinarian will confirm and treat accordingly. Regards Dr Callum Turner DVM
Add a comment to kitty's experience
Was this experience helpful?
Pippin
moggy
11 Months
0 found helpful
My cat, who isn't even a year old yet, has just given birth to six kittens within the las twelve hours. It is horrendously hot at the moment and we're doing our best to keep her cool with fans and constant reminders to drink water.
However she is still panting whilst cwtched up with the babies and her heart beat is extremely fast and has been for hours.
I'm extremely concerned but I'm not sure if it could just be the heat and that I should just continuing to keep her cool or should I be more concerned and take her to the vets?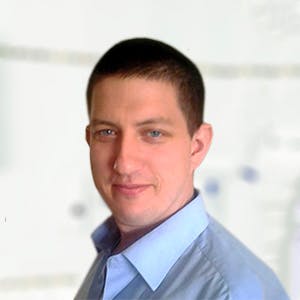 3320
Recommendations
The panting and rapid heartbeat may be due to some discomfort after queening, the warm temperature or another cause; try to keep Pippin cool and comfortable but if there are no improvements or you're generally concerned you should visit a Veterinarian to be on the safe side as I cannot say whether or not her symptoms are something to be concerned about or not without examining her myself. Regards Dr Callum Turner DVM
Add a comment to Pippin's experience
Was this experience helpful?
Lucy
Siamese
8 Years
0 found helpful
Does my cat have eclampsia? She recently gave birth three days ago. I think it's her first time giving birth as she was a stray cat I took in so I don't realy know. She's been feeding her kittens fine then moves away to rest somewhere else. And when she get up to eat she starts limping from her two hind legs and is barely able to walk and she's realy tired all the time. Should I visit the vet?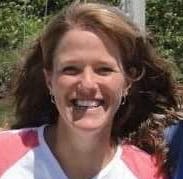 Dr. Michele King, DVM
Dr. Michele King DVM
1611
Recommendations
Lucy should probably have an examination by a veterinarian, yes. She is an older cat, and having kittens may have been hard on her. She could have a problem with her calcium levels, or an infection, or another condition that needs to be treated, but she sounds like she needs some medical attention. I hope that she is okay.
Add a comment to Lucy's experience
Was this experience helpful?
Perry
I dont know
8 Months
1 found helpful
my cat gave birth last friday. she was alright until yesterday. she was breathing rapidly and was panting. she's also meowing, she doesn't usually meow, she's a very tame cat, so it scared me so much. my mom said she must be feeling hot so we fanned her and gave her cold water to drink. it calmed her and stopped her panting but I still think i need to do something. btw, its her first pregnancy.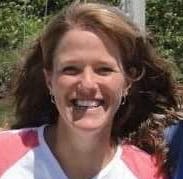 Dr. Michele King, DVM
Dr. Michele King DVM
1611
Recommendations
If Perry is eating and drinking and bright and happy otherwise, you may be okay to monitor her to make sure that she is okay. If her appetite is off, or the panting continues, she may need to be seen by a veterinarian to make sure that nothing is going on with her, and see if she has a fever or infection. Make sure that she is in a comfortable place, and keep a close eye on her.
She's eating and drinking more because, I think, she's nursing. I think I just need to keep her cool, she pants during noon since it really is a bit hot here. Apart from that, she's calm all through out the day. I'm still learning because she's my first female cat. I'm taking her to the vet this Friday. Thank you so much.
Add a comment to Perry's experience
Was this experience helpful?
Karma
Domestic shorthair
1 Year
0 found helpful
My cat just had kittens a week ago and she's been acting fine and eating okay but she has been throwing up everything. She looks really skinny and kind of weak. She seems to be really hungry but can't help to throw up. She has seven kittens and has been taking care of them like normal but I'm worried it is sucking the life out of her since she isn't getting many nutrients. How can I help her?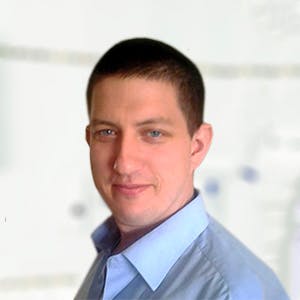 3320
Recommendations
Giving birth or queening is a stressful activity for a cat and may leave her sensitive to food and other things; also low blood calcium, infections and other issues may also cause her to vomit. If she is losing a lot of weight and is still nursing you should take her into your Veterinarian for an examination to be on the safe side to see what the cause is and to check her calcium levels. Regards Dr Callum Turner DVM
Add a comment to Karma's experience
Was this experience helpful?
Cante
tabby
2 Years
1 found helpful
My cat is suffering eclampsia and we are feeding her kittens with hoskin formula. We don't have a vet here, what's some thing to do for her so she can stay stable until we can find her one??? Please help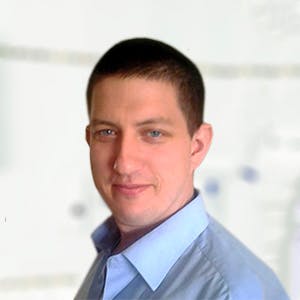 3320
Recommendations
I would recommend you use a commercial kitten milk replacer over Hoskins formula if possible to be on the safe side; you should also find a Veterinarian for Cante as soon as possible. It is important to correct any calcium deficiency but it is important to determine the severity of hypocalcemia so that overcorrection doesn't occur, you can try giving a lactation diet to Cante to see if that helps but I wouldn't want to give a dosage for calcium supplementation without examining her first. Regards Dr Callum Turner DVM
Add a comment to Cante's experience
Was this experience helpful?
Meme
Unknown
4 Years
1 found helpful
Hi my cat is in labour her 1st baby was born deformed and was sadly dead,Her 2nd was born and he/she is fine her 3rd came out dead 2-3 hours after her 2nd .She's now meowing and shaking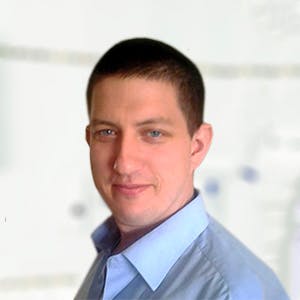 3320
Recommendations
It is possible that Meme has a retained kitten or is in pain after queening, without examining Meme I cannot say whether or not she has another kitten inside or not. If she seems to be in distress, you should visit a Veterinarian for an examination to determine whether intervention is necessary. Regards Dr Callum Turner DVM
Add a comment to Meme's experience
Was this experience helpful?