What is Feline Calicivirus Infection?
If your cat starts to show cold or flu-like signs like sneezing, discharge around the eyes and nose, and lack of appetite, contact your veterinarian. A detailed history, physical exam, and bloodwork can help to diagnose the disease. Treatment and prognosis will depend on the severity of the symptoms.
Feline Calicivirus(FCV) infection is a viral infection of the upper respiratory system in cats. It spreads by direct contact with virus containing droplets from an infected cat and contaminated surfaces such as food and water bowls or bedding. If your feline companion becomes infected, you will notice signs like loss of appetite, sneezing, discharge from the eyes and nose, and ulcers on the tongue. Signs can last from a few days to a few weeks depending on the severity of the infection. Kittens tend to be most susceptible to more severe forms, and may develop pneumonia from the viral infection.
Symptoms of Feline Calicivirus Infection in Cats
Most FCV infections result in an upper respiratory infection, but it can also lead to a limping syndrome or a systemic infection that affects organs throughout the body. General symptoms of infection tend to occur with each form of FCV and may include:
Lethargy and depression
Lack of appetite
Fever
Types
Oral and Upper Respiratory Disease
If your cat becomes infected with the oral and upper respiratory disease form of FCV, symptoms may include:
Ulcers of the tongue and mouth
Discharge from the nose and eyes
Sneezing
Pneumonia
Difficulty breathing
FCV-Associated Lameness
In some cases, the virus will cause a thickening of the synovial lining of joints. You may notice symptoms like:
Lameness
Difficulty walking
Swollen, painful joints
FCV-Associated Virulent Systemic Infection
On rare occasions, a cat can become infected with a more virulent strain of FCV. Felines that have this form of the disease will be severely ill, and you may notice signs like:
Pneumonia
Skin swelling and ulceration
Bleeding from the nose and intestine
Sudden death
Causes of Feline Calicivirus Infection in Cats
All forms of the infection are caused by FCV. This is a virus that is transmitted through the mucous membranes of the eyes, nose, and lining of the eyelids. Once the virus enters the body, it multiplies mainly in the oral and respiratory tracts and causes the upper respiratory signs listed above. If the virus goes beyond the respiratory tract, it may affect the synovial membranes of the joints, leading to the signs of lameness and arthritis.
Very rarely, FCV is able to access other cells and tissues in the body. In this case, the virus attacks vital organs like the liver, pancreas, gastrointestinal tract, and lungs, resulting in all the general symptoms, and also signs of systemic infection like swelling and ulceration of the skin and bleeding from body openings. In very severe cases, the only sign you see will be death.
Diagnosis of Feline Calicivirus Infection in Cats
If you suspect your cat has FCV, contact your veterinarian. Your doctor will collect a detailed history including when you first noticed the signs and whether your feline friend has been in contact with other cats. Following a thorough physical exam to evaluate your cat's health and check all the body systems, your vet may choose to conduct further tests.
A presumptive diagnosis is possible based on the history and physical. Depending on the severity of the illness, your vet may want to take x-rays to check for signs of pneumonia or run bloodwork to check for signs of organ damage. Treatment can be conducted based on the symptoms. For a definitive diagnosis, the doctor can take swabs of the mucous membranes of the eye or mouth and send them to a laboratory for analysis.
Treatment of Feline Calicivirus Infection in Cats
There is no specific treatment for the initial infection with FCV, but your veterinarian may prescribe antibiotics to help prevent or treat secondary bacterial infections. If your cat has associated lameness, antiinflammatories and painkillers may be prescribed. When symptoms are severe, your cat will be hospitalized to provide intravenous fluids, nutritional therapy, and oxygen as needed.
If the symptoms of FCV infection are manageable, provide nursing care at home. Keep your cat comfortable. You can use a humidifier to make breathing easier. Wipe the the eyes and nose as needed to clear away discharge. If your cat has oral ulcers, use soft food that is gently warmed.
In most cases, symptoms will last a few days to a few weeks. Pneumonia can become severe and may be life-threatening especially in young kittens. In the case of FCV-associated virulent systemic infection, 50% or fewer affected animals survive.
Recovery of Feline Calicivirus Infection in Cats
Follow-up after recovery from the disease depends on the symptoms your cat may have experienced. For cats with pneumonia, your veterinarian may want to conduct a post-infection physical with x-rays to confirm recovery. Most infected cats continue to shed the virus for about 30 days after infection, so you will want to keep your cat isolated from other animals. Some cats can become chronic carriers and may shed the virus long term.
The best way to manage FCV is by vaccination. Kittens should receive 2-3 vaccinations 8 weeks apart, followed by routine booster shots as directed by your veterinarian. The vaccine does not prevent infection, but can reduce the severity of the symptoms.
Feline Calicivirus Infection Questions and Advice from Veterinary Professionals
garfield
stray
One Month
0 found helpful
Has Symptoms
swollen eyelids, watery secretion
I need help please...I have a one month old kitten and he suddenly started closing one eye and tried to open it and check then gave him refresh tears...then i visited the vet and they said it could be viral infection and they prescribed solorefresh tears and isoptofenicol eye drops..but he was getting worse...then they prescribed IV linco something along with vigamox eye drops...then his eye starting to close completely and when i try to open, there is watery secretion coming out and he is sneezing (i thought he got a flue or something)...they say he is very small to give him more medications and it is now associated with respiratory problem...he is deteriorating with no progress whatsoever in his condition. If anybody could help to save him please do.
Add a comment to garfield's experience
Was this experience helpful?
Binx
Domestic shorthair
3 Years
0 found helpful
My Cat Binx tested positive for Calicivirus. First he had the hind end lameness and then mouth ulcers. My vet didn't test for it until I urged her too and I was correct. I helped him recover by giving him the antibiotic Azithromycin daily for two weeks, steroids and pain meds daily. Then I would syringe feed him a high fat wet pate twice a day that contained Vitamin C powder, celloquent immune booster, vitamin d3, dessicated thymus capsules and then famcyclovir anti viral tablets daily. He has recovered the ability to walk and the mouth ulcers are slowly going away.
Add a comment to Binx's experience
Was this experience helpful?
Lucy
Tortie
7 Months
0 found helpful
I had a blind cat that had had calici virus/herpes and was reasonably ok by the time I adopted her. However, stress affected her and so I used lysine as well as probiotics which helped her diarrohea as well. I went on a website to choose a species appropriate diet (raw) and cooked chicken and added the recommended vitamins as per www.catnutrition.org. I made up my own food and slowly integrated it into her commercial diet of pouches & kibble.

The supplements and additional factors were egg yolk (but not white, in cats it disrupts absorption of B vits), liver, taurine, gland supplement, salmon or fish oil, vit B50 capsules, Vit E, incy bitty bit of rock salt, - please refer to the website if your cat has other problems that may need adjustment to the supplements. www.iherb.com in the USA can provide the supplements, but I have found more recently that www.bodykind.com can provide most of the ingredients in the UK. If you order from i.herb make sure you don't go a penny over £15 or you will be slammed with custom charges and Royal Mail admin charges.

Lysine was great for removing the breathing problems and some vets recommend it. I used Biocare acidophilus human grade not pets, for supplementation. I don't find commercial pet probiotics of any use and are expensive. thats my experience.
Add a comment to Lucy's experience
Was this experience helpful?
England
American Short Hair
4 Years
0 found helpful
My cat is experiencing a frequent amount of eye booger discharge coming from her right ayer as well as an excessive amount of tears leaking from her eye. My cat also has her right eye almost all the way shut, I have not taken her to a veterinarian yet but I am planning to. I still would like to know what might be happening to my cat.
Add a comment to England's experience
Was this experience helpful?
Lancelot
house cat
3 Years
0 found helpful
Has Symptoms
Gingivitis, nausea, blocked nose
My fur baby is 3 years old, we thought he had leukemia, which tests have come back negative for. So the only thing we can think of is, calicivirus. His gums are constantly swollen, he's been on Baytril (antibiotic) and prednisone (cortisone) which has helped, but not 100%. He is still vomiting (not always, sporadically) and salivating. My vet now wants to put him on a low dose of cortisone every day for the rest of his life. I can't imagine this is very good for him? Please help!
Add a comment to Lancelot's experience
Was this experience helpful?
Usi
Siberian
12 Weeks
0 found helpful
I vaccinated my kittens at 8 weeks, PCR, live modified virus, Purvax Feline 3. One of them started limping about 7-8 days later. Took the kitten to the vet, tests, X-Rays: nothing. As per recommendation from our vet, we gave him Metacam for 4 days. Not much improvement. Then, our vet suggested we give him antibiotics, Clavaseptin, for 14 days, morning and night. We see improvement. Could it be "limping calici"? He has no other symptoms. His brother however has clear discharge in one eye since the first vaccination and we are putting ointment Erythromicin for the past week. Doing better also. No other symptoms.
Add a comment to Usi's experience
Was this experience helpful?
Sebastian
domestic short hair
5 Months
1 found helpful
Medication Used
A antibiotic I can't remember
My Sebastian is mostly an outside cat and he has not gotten any shots. One day when I was bringing in him and his brother in I noticed that he was limping, I was concerned and brought him in and looked over him and he had a swollen wrist. I proceeded to keep him inside but his condition seemed to decline roughly after two days. He was hiding under an old antique stove and he didn't want to be touched or even eat or drink. I took him to the doctor that day after discovering that more than one of his legs were hurting and also because his third eyelid was 3/4 of the way showing and he couldn't walk.They couldn't/still can't figure out what's wrong with him, all his blood work was good but he had a temperature of 103.7. They gave me medicine for him and IV because he was dehydrated. They gave me some antibiotics and steroids because they believe it to be a viral infection. It has been a week now and I have seen so much improvement in him his temperature is going down and I don't have to force him to eat or drink anymore and he is grooming the parts he can reach and in all he seems much happier, However his ability to walk has declined more and now he can't even stand without fall on his side immediately. His front legs can hold weight but his back legs are basically useless, he can still feel his legs and when I tried doing R.O.M. on him some of his feet could work with extension it couldn't flex and vise versa. I took him to the doctor two days ago and he gave a new antibiotic and told me if in a week he is not better that he recommends to put Sebastian down. I've been researching trying to figure out what it might be that has my son so sick and this is on the top of my list. Do you think FCV is a possibility?
Add a comment to Sebastian's experience
Was this experience helpful?
Tristan
Dlh
2 months
-1 found helpful
Has Symptoms
Difficulty Breathing/not eating
What other treatments can I give my 2 month foster kitten suffering with Calicivirus? He is doing very poorly. Doing nebulizer treatments, force-feeding gruel, receives high-calorie/fat/sugar booster supplement gel, humidifier, Benadryl, saline mist for infants, and Azithromycin. Holding him to keep him warm.

Read more at: https://wagwalking.com/cat/condition/feline-calicivirus-infection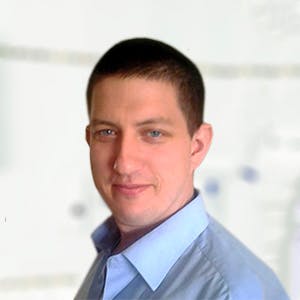 3320
Recommendations
There is no real direct treatment for feline calicivirus, only supportive and symptomatic care; antibiotics to control secondary infection, nebulization, keeping in a humid environment. Apart from what has been mentioned, there isn't really anything else that can be done due to the nature of viral infections. Regards Dr Callum Turner DVM
Add a comment to Tristan's experience
Was this experience helpful?
Lolo
domestic short hair
5 Months
0 found helpful
I took my cat to get the Fcv vaccine and about 2 hours later he smelled really bad and he had a cut like wound from his nose to his upper lip. Should I be worried? He's usually hyper and he's been asleep since we got back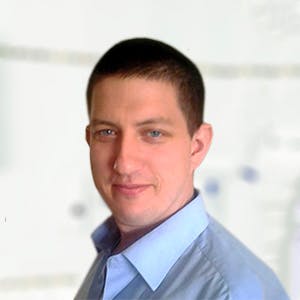 3320
Recommendations
If there is an injury which has appeared and is giving off an unpleasant odour, you should return to your Veterinarian to be on the safe side; this wouldn't be related to the vaccination but may be due to injury in the cat carrier or another cause. Without an examination I cannot say how severe the injury is or what specific treatment would be best. Regards Dr Callum Turner DVM
Add a comment to Lolo's experience
Was this experience helpful?
Buddy
Domestic Short haired
4 Years
-1 found helpful
Has Symptoms
Deep, deep red and bleeding gums
My cat is four years old and has been diagnosed with calicivirus. It's showing itself in his gums, they are bright red and bleeding. The vet suggested removing the majority of his teeth, which she did, but it hasn't helped at all. He was on steroid tablets for a while which seemed to help a bit but today he is drooling, is so hungry and asking for food but can't eat it. He sleeps most of the time at the moment when he's not asking for food he can't eat. It's heart breaking. He's due to go back to the vets for a steroid injection on Monday but surely there must be something more we can do? The vet has said he has to live with it.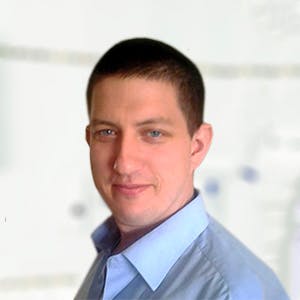 3320
Recommendations
This type of infection is viral so any treatment is supportive and symptomatic, sometimes antibiotics are prescribed to treat any secondary infections which may be present; some cats get over the infection whilst others will be persistently infected for life and will shed the virus. There is very little to be done in the line of treatment unfortunately, good nursing care along with symptomatic and supportive therapy is best. Regards Dr Callum Turner DVM
Add a comment to Buddy's experience
Was this experience helpful?
Benny
Domestic shorthair
2 Years
0 found helpful
Has Symptoms
Can see him trying to smell
Hello! My 2 year old cat had surgery 3 weeks ago for a sliding hiatal hernia. He threw up dark bloody vomit and I knew something was wrong and x-ray with barium showed hiatal hernia. He had many symptoms prior to surgery (loss of appetite, weight loss, difficulty breathing, lack of energy for a few weeks trying to treat with medications). For 3 weeks post-op he was great, playing, moving about, eating a lot - acting normal (under supervision constantly to be cautious after surgery). Yet, 3 weeks later and he has the same symptoms returning again! About one year ago he was diagnosed with stomatitis and has always had a squeaky, respiratory problem going on since bringing him home from the shelter (where he also had ringworm) in January 2017. Could my cat have picked up FCV at the shelter over a year ago...Is FCV chronic?? Could my cat be dealing with FCV reoccurring every now and then? I have another 3 year old cat who I had prior... and he has no symptoms but occassional allergies (found outside as a kitten and never in a shelter). Please any help is appreciated. Thank you,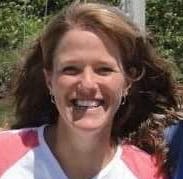 1611
Recommendations
Cats are quite commonly affected by chronic viral infections that will show signs again under stress. Since his surgery was a stress, it is possible that he is having a viral outbreak and that it will pass. It does seem like a long time after his surgery for a viral problem to occur, and I worry that if he is showing the same signs, it may be related to his GI tract or the surgery. It would probably be best to have a recheck for him with his veterinarian so that they can examine him and see what might be going on. Hopefully it is easily resolved.
Add a comment to Benny's experience
Was this experience helpful?
Owen
domestic short hair
8 Weeks
0 found helpful
I am suspecting my 8 week old foster kitten may have FCV- He is currently eating well but I noticed a limp 2 nights ago & it has persisted. He has also started having some clear discharge from one eye. He seems lethargic & has a normal temp. I contacted the rescue who said it may be "feline limping syndrome" which I Googled to find out was FCV. I am wondering if this sounds like FCV to you all or am I being a hypochondriac reading symptoms online and making it fit his situation? I am also worried that I should separate his litter mate because the other kitten is seeming to be in excellent health at the moment.

History: they arrived to me with fleas & coccidia. They have been given 2 doses of dewormer, Marquis for 3 days for the coccidia, now are on Albon for 10 days. They have not recieved any vaccines so far.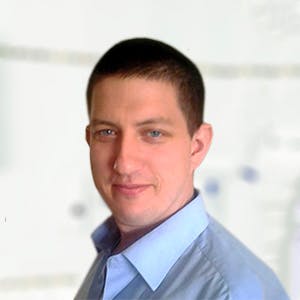 3320
Recommendations
Without examining Owen I cannot confirm whether there is a calicivirus infection or not; the limping may be due to calicivirus, herpesvirus or from a different condition (trauma) than the cause of the runny eye. You should keep an eye on Owen for the time being and visit a Veterinarian when you get the chance to determine the specific cause. Regards Dr Callum Turner DVM www.msdvetmanual.com/cat-owners/lung-and-airway-disorders-of-cats/feline-respiratory-disease-complex-feline-herpesviral-rhinotracheitis,-feline-calicivirus
Add a comment to Owen's experience
Was this experience helpful?
Kitty meow meow
domestic short hair
3 Years
-1 found helpful
My rescue cat survived FCV- systemic infection 2 yrs ago. Bleeding from everywhere. She just finished ear drops for an infection and now began these sneezing bouts where she sneezes about 8 times in row very violently. She did this when she had FCV but she had blood come out. There's no blood now. Should I be worried?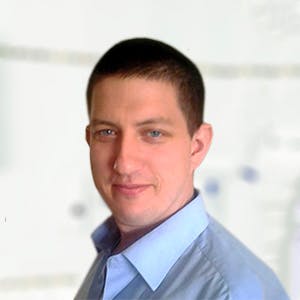 3320
Recommendations
There are various causes for sneezing in cats which may include some infections; other possible causes may be due to allergies, irritants, parasites, foreign objects, tumours among other causes. I would certainly recommend visiting your Veterinarian for a check to be on the safe side and to try to determine the underlying cause so that treatment may be prescribed. Regards Dr Callum Turner DVM
Add a comment to Kitty meow meow's experience
Was this experience helpful?
Oliver
Norwegian Forest
2 Years
0 found helpful
I have a cat that is 2 years old and fully up to date on all his vaccines/shots/neutered but last week I brought home a 2 month old kitten who is not completely vaccinated yet. He is due next week for his 2nd distemper and 3rd deworming shots, but I noticed on my 2 year old cat that he has a raw looking burn like mark on his nose. He isn't showing any of the other symptoms and the kitten isn't showing any at all (no nose burn) I'm wondering if the kitten would necessarily have the symptoms first if he's the one who gave my other cat calicuvirus. Or if my cat just possibly got into something and burned his nose.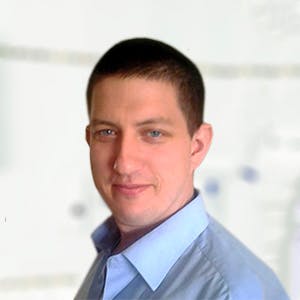 3320
Recommendations
The nose burn or ulceration may be caused by a few different causes including chemical or physical burns, infections (not calicivirus), carcinoma among other causes; I would keep an eye on things and keep any wound clean, if you have further concerns you should check in with your Veterinarian for an examination. Regards Dr Callum Turner DVM
Add a comment to Oliver's experience
Was this experience helpful?