What is Fluid In The Abdomen?
Fluid in the abdomen is also known as abdominal effusion or "ascites". This is not a disease, but a reaction to an underlying condition. All cats have a certain amount of fluid in the abdomen, to protect the internal organs. When this fluid builds up to dangerous levels, it is known as ascites.
Cats can have a variety of medical conditions that may require treatment. While most cats do not encounter serious health problems, some develop conditions that will require medical intervention. If you cat has fluid in his abdomen, he may exhibit specific symptoms that must be investigated by a veterinarian to ensure your cat's recovery.
Symptoms of Fluid In The Abdomen in Cats
Ascites causes your cat to be uncomfortable and he may display certain symptoms that relay that message. Here are some of the most common symptoms associated with fluid in the abdomen in domestic cats:
Weight loss
Vomiting
Lethargy
Overall weakness
Groaning noises while in a lying position
Abdominal distention
Discomfort when the abdominal area is pressed
Male cats may have swollen scrotum
Difficulty breathing
Causes of Fluid In The Abdomen in Cats
There are a variety of medical conditions or diseases that can cause your cat to develop fluid in his abdomen. Below are some of the most common causes of abdominal effusion in cats:
Bleeding in the abdomen
Cancer
Diseases of the liver such as hepatitis or cirrhosis
Excessive loss of albumin due to kidney failure
Diseases of the heart, especially right sided heart failure
Infectious diseases such as feline infectious peritonitis
Nephritic syndrome
Diagnosis of Fluid In The Abdomen in Cats
In order to diagnose your cat, your veterinarian will need to obtain important information from you. He will need to know any information regarding your cat's birth, pre-existing health conditions and the symptoms he has been exhibiting. Your doctor will also need to know when you first noticed symptoms, so he can determine how long the condition has been present. Vital signs will be taken at your doctor visit. Your doctor will check your cat's weight, temperature, heart rate and rate of respiration. He will then examine your cat. The doctor will observe your cat's behavior, neurological function and gait. He will palpate your cat's abdomen, as well.
Diagnostic tests will help your veterinarian determine the cause of abdominal effusion. He will draw a blood sample and run a complete biochemical profile and a CBC or complete blood count. A urine sample will be taken and evaluated, as well.
Treatment of Fluid In The Abdomen in Cats
If your cat has a significant buildup of fluid in his abdomen, the first order of treatment is to remove it so he can be more comfortable. Your veterinarian will most likely perform a procedure known as abdominocentesis. During this procedure, your doctor will tap the abdomen with a fine needle and drain the fluid. If your cat does not have a large buildup of fluid and is otherwise stable, your doctor may treat him with diuretics to help him eliminate the fluid.
Once the fluid has been removed, your doctor will work to treat the cause of the condition. If your cat has bleeding in his abdomen, your doctor may perform surgery to stop it. This will prevent the blood from re-accumulating in the abdomen. Cancer causing tumors may require surgery, as well. Medications such as antibiotics may be necessary to treat conditions such as bacterial infections.
Recovery of Fluid In The Abdomen in Cats
The length of time it will take your cat to recover depends on several factors. Some cats will undergo abdominocentesis and the problem will be resolved. Those cats feel better almost instantly and return to normal activity levels within a day or so. Cats that require surgery to remove tumors or to stop bleeding, will need several more weeks to recover. Your doctor may keep your cat in the hospital for a few days to give him medication and monitor his condition. Once he is stable enough to go home, your doctor will provide you with detailed instruction on how to care for him. If your cat has a bacterial infection that requires IV antibiotics, your cat may need to stay in the hospital for a few days, as well. Your doctor will send any needed medications home with you after discharge along with instructions on how to give them.
Some cats may need to be placed on a special diet that restricts sodium. This is because consuming excessive amounts of salt may cause your cat to retain water and cause fluid to re-accumulate. It is important that you follow these instructions to be sure your cat recovers fully. In addition, your doctor may want to see your cat every week or so to check for signs of fluid build-up. At these visits, it is important for you to tell your doctor about any unusual symptoms or changes in your cat's eating pattern or behavior. Your cat will have a better chance of recovery when you and your veterinarian work as a team to care for him.
Fluid In The Abdomen Questions and Advice from Veterinary Professionals
Mookie
mixed
12 Years
-1 found helpful
Has Symptoms
Fluid In Abdomen Labored Breathing
My cat Mookie (12 years) has had no symptoms of anything until a few days ago when he started becoming more quiet. Mookie is deaf and very vocal and loud especially around dinner time, the past few days he has not been yelling for his dinner as usual. Last night as he was laying in his usual spot by my feet, I noticed that he seemed very bloated with labored breathing. He still has his appetite and he is drinking water; however, it's obvious that he is struggling. He is not moving around very much and as I said his breathing is labored and it does appear as if there is fluid in his abdomen.
I adopted Mookie 2 years ago from a kill shelter as a senior guy, so I do not know all of his past history, just that he is deaf and that I had to have a dental on him when I first got him, other than that and a bout with constipation he has been healthy.

I am on a very limited budget and cannot afford huge Vet bills. Are these symptoms indicative of an underlying disease that is fatal? Please help!
My 12 year old cat is the same and he's lost a lot of weight too. Please tell me what happened? My mum thinks it's best to put him down rather than paying for loads of tests when it's most likely going to be an untreatable problem.
Add a comment to Mookie's experience
Was this experience helpful?
Sophie
Unknown
11 Years
0 found helpful
My cat was taken to the hospital today and they found a very dark yellowish fluid in her stomach building up and she was dehydrated. Since around July 14th her stomach has slowly increased. The increase was not fat but like it was swollen. A few days ago it has gotten so bad to the point where she could barely walk and has slowly lost her appetite . Any help on what to do?
How is your cat? My kitten has these symptoms and was diagnosed with FIP (wet)
Dawn, How is your kitten doing? Mine was just diagnosed with FIP (wet) on Wednesday.
Trying to learn more about it to help him as much as possible.
my cat is about 6 years old, for the last two months when in time for to come in heat her belly swells up, after it goes down in about a month, she has a discharge of yellow stuff
don,t seen any thing you all sent about my cat
My cat is almost 9 years old . He has good appetite but he doesn't drink much water . Recently his belly is swollen and he doesn't like it anymore to touch him in his belly . He snors loudly sometimes and he loves to sleep more than before . Is he fat or do you think he needs medical attention ?
My cat was 11 months and had bright yellow fluid in his stomach he was all bloated and he passed away a few days after they took some out of him, they didn't know what the fluid was, same thing happened to my other cat a few years ago but he was a bit older
My cat is about eight months old and we just got her about a month in a half ago and she has these symptoms what should I do.
What is going on?

My local vet almost had our cat put down. But the build up of loose fluid in his abdomen and left leg has now reduced slightly. Otherwise he has been behaving normally, eating and drinking as usual, but also had a sore/ red bottom plus struggled with cat flu recently. He is 20!

I mean, what the heck?
Add a comment to Sophie's experience
Was this experience helpful?
Doobie
Maine Coon
6 Years
-1 found helpful
My cat is roughly 6 years old and has mild cerebellar hypoplasia and seizures. About 3 to 4 weeks ago, he had a major seizure "episode" having more than 10 seizures in a 7 hour period. He was brought to two different vets and saw a Neurologist. His meds were adjusted and he has been doing very good.

Sometime this week, I noticed that his belly looked swollen and hadn't noticed if he had been to the bathroom much. I have 3 other cats besides him. Whenever he would get up, which is difficult since that "episode", his balance issues are a bit worse than before, there is usually fluid where he was laying. The area doesn't seem to be tender and he has no other symptoms.

Not too sure what is going on here but I'm worried and can't get him into the vet right away!
Add a comment to Doobie's experience
Was this experience helpful?
Mittens and Biancha
Calico
6 Months
-1 found helpful
My two little kittens have developed a high fever which is not responding to antibiotics and fever reducing drugs. One of them, Mittens, has also a very swollen belly. Vet performed ultrasound which showed fluid in her abdomen, took a sample of and tested for FIP. Unfortunatley the result came +ve, which the vet told me that there is 80% chance that the illness is FIP, however a definite diagnosis cannot be given. In the meantime, the other kitten, Biancha, is also developing the swelling in her belly. What is puzzling me is that apart from the swelling, fever and the reduced mobility because of the swelling, they do not seem so bad.. the vet told me that it would be a matter of days or some weeks before I have to say goodbye to my little babies, but till yesterday Mittens was still chasing around their toys. There was a change in their appetite pattern, but I cannot say that they are not eating or drinking and they did not seem to loose weight (very tricky to say because their large belly may be disguising weight loss). Has someone encountered such a situation? I am worried that we are loosing time, when maybe another treatment for a different illness can be administered. Thanks.
Add a comment to Mittens and Biancha's experience
Was this experience helpful?
Elsa
Himalayan
3 Months
-1 found helpful
My kitten came to me sneezing, and diarrhea went to vet and had fever, nasal and eye discharge.
It got really bad and was neon green. Antibiotics and food change cleared it up. Now about 2 weeks later her belly is bloated and they found a yellow liquid in which he said had some kind of level of something around 100.3 or something like that. She currently has no fever but they only wieght she has gained is the fluid. She hasn't eaten much in a couple of days. Vet says it is FIP. Any chance it could be something else?
Add a comment to Elsa's experience
Was this experience helpful?
Montana
Maine Coon
14 Years
-1 found helpful
My cars stomach seems bloated but seems to be acting normal
Still eating and drinking and using the restroom but his stomach feels tighter the normal should I be converted he also stopped eating his favorite treats
Add a comment to Montana's experience
Was this experience helpful?
Farley
domestic short hair
8 Years
-1 found helpful
My cat Farley is 8 years old and has feline hiv but has never been sick until a few days ago he started vomiting foamy white stuff, doesn't want to play and is very slow moving. I took him to the vet and it showed fluid in his abdomen and a possible mass by his pancreas. He was given cerenia for nausea and covenia as well as sub q fluid. He is eating recovery canned food and is still wanting to eat and drinkd, just a little hesitant. He has still vomited mucous stuff but no food. What do you think his prognosis is? I don't know what to do but I know I don't want him to suffer.
Add a comment to Farley's experience
Was this experience helpful?
Sleepy
moggy
14 Years
-3 found helpful
My cat has been detected with Fluid in his abdomen and thorax. He has been with medications for over a week and can't receive anymore since his bladder is very weak due to the excess of medicine. doctors can't extract the fluids because after taking out the needle, the fluid couldn't stop draining. He is also 14 years old. Someone please help us, doctors said he won't make it more than a week
Where can we find the replies? My cat has a swollen belly. The vet suspects sn orfan failure. Please help.
Add a comment to Sleepy's experience
Was this experience helpful?
Fat cat
Black shorthair cat
18 Years
0 found helpful
Elderly cat 18 years.fluid in abdomen.lethargic.picks at food.drinking a lot mostly cat milk.tender tummy.constipated. urinating frequently.lack of interest in toys and people.
Hello im soo sorry for ur cat .frequent urination and exessive drinking could be a sign of kidneys maybe they are not function properly.and does the vet said anything to get off the liquid If there is not to much fluid in abdomen giving oral or injection of diuretics would be a good solution to take off the fluid
Add a comment to Fat cat's experience
Was this experience helpful?
Gus
Bengal
12 Years
2 found helpful
Medication Used
buprenorphine (kitty morphine), E
As hard as it is for me to write this, I feel that by sharing my experience, and my mistakes, I may help someone out there facing similar illness in their beloved cat-friend-child. My ~12years old Bengal friend, Gus, has always been a high energy and very affectionate cat - like a little boy. (We got him from a cats foster-home in 2012) He had a little bloody diarrhea episode on 26th Dec 2018, which made us take him to a VCA specialty clinic for a checkup (doctors at this clinic referred to as 'A' in below) They did a complete blood-work/ultrasound which was unremarkable for most part. His ultrasound showed some thickening in intestinal walls, and a possibility of a hypoehoic mass (darkened region on ultrasound) between his pancreas and spleen. They didn't find it to be too concerning at that point, and sent him home with some antibiotics. The meds helped and he was back to his normal solid-poop self. However starting 2nd week of Feb, we started noticing a little bulge in his abdomen, which I ignorantly attributed to him possibly eating more and gaining weight. (Mistake #1: Knowing how athletic a cat he was, I should have not imagined him gaining belly-fat, and taken him in for a check-up right away).
Over next week, I changed his diet a little (he was always fed canned wet food, Wellness for most part) to use high-protein/less-fat, but his abdomen kept getting bigger over next week. I finally took him to a vet (this doctor referred to as 'B' in below) for a checkup on 21st Feb. Gus had gained about 3 pounds since Dec, and Dr. 'B' confirmed that he had fluid in his abdomen. Dr B drained about 3/4 pounds of fluid out and sent it for cytology, as well as, did a complete blood work (CBC, and renal profile). The blood work was good, except for the WBC being slightly higher than upper range). Dr. 'B' suspected FIV, but since the drained fluid was more pink in color and not milky, he wasn't sure. The cytology report two days later confirmed that it was not FIV. There was no clear diagnosis in the cytology report except for a possibility of some kind of neoplasia (cancerous growth) due to uneven RBC sizes observed in cytology test. At this point, looking at Gus' previous ultrasound report from Dec, Dr. B suspected that the hypoechoic mass noticed behind his pancreas back then could have been some kind of cyst, and if that was the case, he'd recommend taking it out surgically. We took Gus back to clinic 'A' on Mon 25th Feb for another echo/ultrasound. The echo was excellent, no issues in the heart. The ultrasound turned out to be better than before - no signs of hypoechoic mass behind his pancreas, but there was still some thickening noticed in his intestinal walls, and the radiologist at 'A' also noticed some nodules like formations in there. Based on these findings, the vet at 'A' suspected a possibility of some kind of neoplasia/lymphoma, and recommended doing a needle-biopsy on live for further evaluation, followed by starting Gus on Predinsole steroid tablets. They also recommended not to drain all of fluid in Gus' abdomen out, as that might have put pressure on his heart. I consulted with Dr. 'B' about this, and Dr. 'B' stressed that doing an exploratory biopsy surgery on Gus would be a better option than the needle biopsy as that may not get the affected tissue sample. I was so paralyzed in my mind that evening that I agreed to Dr. B's recommendation of invasive biopsy surgery (Mistake# 2 !), without making him discuss the pros/cons of the invasive surgery, vs. starting with steroid/anti-biotics treatment, and impact on Gus's remaining quality of life. Dr. B claimed that the biopsy surgery was not a big deal, and was as simple surgical procedure as neutering a cat. In hindsight, if I had known that the surgery could make it harder for Gus's immune system to fight on two fronts (the possible lymphoma, and healing surgical wounds), and that the prognosis would be no better than simply starting him on steroid treatment advised by 'A', I would have said no to the invasive procedure. But I just wasn't thinking clearly at that fated Monday evening. The Dr. 'B' arranged the surgery on Tue the 26th Feb, and asked me to not feed Gus after midnight. I dropped Gus off at 'B' around noon. However, the surgery didn't start until around 4pm that evening. Originally Dr. B was planning to keep him overnight at his clinic for observation of his recovery, but then he changed his mind around 7pm and asked us to take Gus home as he wasn't willing to eat. I picked Gus up around 7:30pm and took him home with only instructions to give him Entyce syringes if needed. Dr. 'B' seemed to have just assume that Gus would start eating at home, and didn't give us any guidelines on force-feeding him. Gus was extremely weak and wobbly that night, and just laid on his side with eyes open all night. It seemed that he was in pain, and still not willing to eat. I did not try to force-feed him worrying that he might vomit, imagining that his symptoms must be effects of the anesthesia. (* Mistake# 3!). Gus did drink lots of water next morning, but still no willingness to eat. I took him back to 'B' for a follow-up checkup, and 'B' simply sent him home with another buprenorphine, and cerenia injection. Gus had not eaten for more than 36hrs at this point, but 'B' did not have any concerns. We trusted 'B' and did not still try to force-feed Gus all day. Gus did lick about 0.5oz of wet food from my fingers, but that was it all Wed the 27th. Gus remained very weak and laid on his side with eyes open for most part all day/night again. Worried that he had eaten so very little in almost 50hours, I took him to 'B' again on Thu 28th morning. Dr. 'B' still did not say anything about force-feeding him, did not bother to do any follow-up blood work on Gus, and sent us home again with another higher dose buprenorphine injection, claiming it'd help him sleep. He also gave us a buprenorphine syringe to give to Gus after 12 hours. Gus condition did not improve much all day. We got him to lick more food off our fingers, but still not much – maybe another 4 oz or so all day. Gus kept drinking lots of water throughout the day. I gave buprenorphine syringe to Gus around midnight, and it seemed that oral dose helped him a bit, and he did sleep that night. Gus seemed just a little better on Friday morning. I decided to force-feed him with a syringe, and he did not seem to mind too much. He was walking around a little, and went to lay by our another cat (a 14yrs old tabby), and got a tongue-bath from her as well. We started feeling better that he was recovering a bit, and that his weakness/no-appetite was probably just surgery after-effects. But that evening Gus had a urinary incontinence episode on the bed. We consulted with. Dr. B that evening, but Dr. B ignored the urinary incontinence episode. He focused on the fact that the biopsy report had indicated strong possibility of spreading Carcinoma in Gus' intestines. Dr. B said that he had already consulted with his oncologist vet friend, and recommended starting chemo, Carboplatin infusion directly into Gus' abdomen, starting Monday. I said yes – again without forcing Dr. B to give me pros/cons of the treatment, or asking to consult with the oncologist ourselves for any alternate options. (Mistake# 4!). Dr. B also suggested to start Gus on ¼ of 'Mirtazapine' tablet to help with his appetite next morning. So, on Sat morning, I force-fed about 2.5oz of Hill's prescription diet A/D food to Gus, and mixed 1/4th Mirtazapine tablet in that food. A few minutes after eating, Gus started having some light tremors in his body, and his head was shaking visibly. In panic, I had the after-hours/weekend service page Dr. B. Dr. B called me back an hour later, and suggested to wait-and-watch, unless the tremors got worse. At this point Dr. B wasn't still too concerned about our observations that Gus' weakness had increased, and he was visibly having hard time walking to the water and/or litter box to pee. Still no advice on checking Gus' blood-work to make sure that the biopsy surgery hadn't deteriorated his condition, and no concerns about our mention of Gus' progressing weakness. The after-effects of Mirtazapine sub-sided after a couple of hours, but it still hadn't helped Gus with the appetite. I continued to force-feed Gus on Sat/Sunday (about 4oz of a/d food each day). What I was unware of at that point was that we should have been feeding a lot more quantity of a/d food to Gus. The online published guidelines (I found later) are about 2000 calories a day for ~12 lb cat, which would have been almost two cans of a/d food every day. On Sunday, Gus's weakness had worsened, but trusting Dr. B's feedback so far, I, once again did not rush Gus to emergency clinic for a check-up (Big Mistake# 5!). On Monday, the 4th March morning, Gus had lost weight, muscle mass, and was wobbling in getting to the litter-box. I was very worried at this point, but was hoping that Dr. B would check on him before the chemo appointment that afternoon. I took Gus in around noon to Dr. B. I was informed by his staff that he was running behind due to some urgent calls that morning, and he might not have time for a consultation before the chemo procedure on Gus. Once again, trusting Dr. B judgement, I agreed to whatever Dr. B suggested, and they took Gus in. As I was worried about Gus not eating, and had just found out about esophagus feeding tube from online browsing, I asked Dr. B's staff to ask Dr. B about possibility of feeding tube for Gus. Three hours later. Dr. B asked me to his consultation room, and said that the carboplatin chemo/fluid-drainage/feeding-tube was all done, and Gus was recovering from anesthesia. He then mentioned that the fluid-drainage indicated lot more blood in the fluid than a week before, and that Gus' CBC blood-work (that was done by him during past three hours) indicated severe regenerative anemia, with Hemocrit being only about 11%. The CBC Idexx report indicated lots of new immature RBCs being generated, and strong possibility of Hemolytic anemia, possibly due to his intestinal carcinoma spreading all this while in last week. He said that at this point Gus needed immediate blood transfusion to get to the point where any other treatment could be undertaken. While Dr. B was discussing all of this, he was also wrapping a bandage around Gus' neck, and then he taped the hanging feed-tube folded-upward on that bandage. I went out for a few minutes to call work for time-off, and inquire clinic 'A' about blood-transfusions (was quoted $3300 with no guarantee of Gus surviving the transfusion process). I made up my mind to take the chance anyway, and went back in. At this point Gus had started vocalizing and becoming agitated, trying to jump off the kennel. His jaws were chattering and he was exhibiting chocking like symptoms. Dr. B was just standing there discussing how it might be too late for blood-transfusion, ignoring Gus' loud vocalizing. In panic, I asked Dr. B technician if anything could be done to alleviate Gus choking condition, and he finally put an oxygen mask to Gus' mouth, which seemed to calm him a bit. But his body was still convulsing. Dr. B started to check on his pulse, and said that his pulse was sinking. I told him that Gus seemed okay before the neck bandage was put on, and asked him to loosen it, He did that, but it didn't help Gus. In my panicked state, I forgot to ask Dr. B to also loosen the feeding-tube that was taped upward tightly to that bandage… To this time, I have a lingering feeling that the feeding-tube's getting taped up was what was Choking Gus, because my later browsing the Internet indicated that the death due to not enough red blood-cells carrying oxygen (hypoxia) is supposed to be relatively painless – like fading away in sleep!! I'd never know for sure! Seeing how Gus' body was convulsing on the table, his hind legs frantically kicking, I desperately wanted to ease it, and asked Dr. B (who was just standing by, not suggesting anything – I guess, vets, having seen many deaths, get hardened enough to not be bothered by vocalizing/pain/suffering in pets on death-bed) about if we could give him any anesthesia. Dr. B then shaved Gus's neck and gave him euthanasia injection, all this while Gus's body suffering, fighting, struggling! I watched him pass way over next minute – that seemed like an eternity to my in-shock mind! I had never wanted Gus's last time to be so full of suffering – When there was time for Gus to go, I wanted the vet to come to our home for euthanasia, and I had hoped, based on Dr. B's feedback the last week after biopsy, that we should have at least two weeks, and more likely two months with Gus, after chemo treatment started. I was so in denial about Gus's condition all last week – and seems like that every decision I took was the wrong one for Gus. Should have listened to the vet at 'A' and started Gus on steroids, rather than accepting Dr. B's recommendation of biopsy surgery, that Gus never recovered from. I still don't understand how Dr. B could have gone ahead with Chemo/fluid-drainage that fateful Monday morning, when he say how weak/fragile condition Gus was in. Why didn't he wait for the CBC results before putting Gus under anaesthesia for chemo? Was it purely for the thousands of dollars that those procedures generated that day, or was it because he was rushed that morning, or maybe he truly believed it to be the best course of treatment at that point. I'd never know – I should give benefit of doubt to Dr. B. After all, me being responsible for Gus, I am the one who should have been more through about evaluating pros/cons of invasive procedures on Gus' quality of life. I should have gotten a second opinion before agreeing to biopsy. I should have rushed Gus to emergency clinic after noticing his weakening condition last weekend. If I had done that, possibly the blood-transfusion would have saved him for now. In the end, it was the sequence of my decisions that not only ended up shortening remaining time Gus had, but also made it a horrific painful last moments for that little magnificent friend.

Sorry about the lengthy paragraphs. I sincerely hope that no one out there has to go through something like this – and that this would help someone in evaluating the invasive options more thoroughly.
So very sorry for your loss of Gus. Unfortunately sometimes we don't always get the best vet, and as pet owners have to make decisions regarding our pets on wrong information. I too have not listened to my gut in the past regarding the info. from my vet. I was sorry as you were. It has made me listen to my gut since then, and I hope alleviated the suffering of some of fur children. Thank you for sharing your experience. Hopefully it will serve others as they are making difficult decisions for their pet. Trust your gut. Don't like the vet's opinion then get more. We can only do what we think is best for our pets. We may not know all about veterinary medicine but we do know our pet, and when they are suffering.
Rest in Peace Gus.
I'm so sorry that you and poor Gus had to go through that horrible ordeal. I'm also very sorry that you lost your boy. I know that the last thing that you wanted was for Gus to have suffered. So sad. I hope that you find a new vet because the vet that treated Gus seemed to have missed the boat several times. It is very hard to find a good vet.
I'm very sorry for your loss of Gus. Rest In Peace Gus. Your person loved you very much.
I am so sorry that you had to experience that horrible ordeal. At this moment, I have a sick cat that is experiencing bloating in his abdomen. My cat does not like hospital visits at all. I was out of town for a few days and my neighbor, who cares for my pets, informed me that she noticed that the litter box contained no stool. After returning from my trip, I noticed my cat was extremely bloated. Luckily, it was time for their annual checkup. Brought cat to vet for checkup and provided info on the symptoms that were occurring. Vet informed that bloodwork, X-ray with sedation would be required. No shots were given due to the ongoing issue. Took cat to vet next day, vet assistants had to use towel to control cat. With bloodwork completed, sedation given, cat was ready for X-ray. During the X-ray and ultrasound was also given and the vet noticed fluid buildup near his bladder. Fluid was extracted and set to the lab for examination. Vet cited it could be possible FIP or lymphoma effusion. Lab results came back as lymphoma diagnosis. Vet recommended that further test be completed but the costs would be enormous. As of today, cat is acting normal, still eating and urinating. I failed to mention on the initial vet visit, mirilax was prescribed to alleviate the constipation. I am uncertain as to what steps to take next as I informed the vet that I will not put the cat through another stressful situation as that is bad for his heart. Given his condition, he may not survive another stressful situation. I am considering taking him to another veterinarian but I am not sure anything else can be done. This whole ordeal is not about me not wanting to pay for my cat's health, it is more about making sure that my cat does not have to continue suffering and the next vet does not try to profit off of this situation.

When I started reading your post about your situation, it sounded exactly what I may expect to happen to me.

If anyone has any suggestions, please let me know as I have never experienced this before.
Add a comment to Gus's experience
Was this experience helpful?
Meowmi
Domestic cat
6 Years
0 found helpful
My cat has a swollen tummy for about a month now. She doesnt like to eat solid foods so i gave her cat.foods for a year old. She now has swollen legs too. She's too thin now and has difficulty breathing. Her tummy is too big and she doesnt want it to be touched. She is now 6 years old. What can i do?
Add a comment to Meowmi's experience
Was this experience helpful?
Baby
Short hair tabby
11 Years
0 found helpful
Has Symptoms
She still eats and sleeps the same
My 11 year old female Tabby, Baby, had a large sac hanging from her belly recently. One day she was laying in my bed and when she got up and walked away there was a puddle. I noticed a water substance leaking from the bottom of her belly. She wouldn't let me touch her so I just laid out a towel in her favorite hiding spot where she laid and I monitored her. The next day no sack and she seemed fine. It's now 2 weeks later and I can see the beginning of another build up of liquid in the same place. The vet said it was 'normal' which I find hard to believe. Baby is still her feisty self but I don't think a repeat is healthy for her. What is this and what do I do. She eats, drinks and sleeps the same but I'm still worried. What can we do.
Add a comment to Baby's experience
Was this experience helpful?
KiKi
tabby
13 Years
0 found helpful
My sweet Kiki has had a bloated belly for a few weeks now. She has been eating and drinking normally and showing no signs of pain. I was still concerned so I called my Veterinarian. At her direction, she urged my to take her into the ER. While in the ER, she mentioned a heart murmur, they performed an ultra sound, found fluid around the belly and took a sample of it. The doctor came back and said that it wasn't bloody, however it was quite yellow in color. They asked if I wanted to leave her overnight for more testing. I declined and they sent us home with pain medication and an estimate for further testing which came to $2,000. In tears, I returned home to tell my husband it may be time to put her down since its so expensive and she's an old girl. It's been two days now and she is back to acting like her normal self. Yelling at me at 5:30 in the morning for breakfast.

The ER doctor mentioned the testing for liver disease, cancer, Corona and FIP. Does anyone know of a way to do this or treat whatever it may be without spending thousands of dollars? I love my sweet girl and I'm not ready to say good-bye yet.

Any advice would be appreciated.
If you have Facebook there are some good groups for FIP. My kitten was recently diagnosed and it has been helpful becoming part of the FB group. FIP Advisory and Care
Add a comment to KiKi's experience
Was this experience helpful?
Willy
None
13 Years
0 found helpful
My cat's abdomen is very bloated. He has fluid in his belly with protein. He is still eating well but we can see the discomfort caused by the fluid in his abdomen.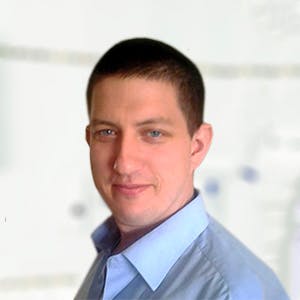 3320
Recommendations
There are various causes for the presence of protein in abdominal fluid which may include heart failure, liver disease, low blood protein among other conditions; without examining Willy I cannot say specifically what is causing the fluid or which specific treatment should be given. Regards Dr Callum Turner DVM
Add a comment to Willy's experience
Was this experience helpful?
Miko
American shorthair tabby
1 Year
1 found helpful
Hello my cat is an indoor and outdoor cat and when he came back home this morning it looked like his stomach was pulled down and swollen It felt like there was some liquid to. I try touching it lightly but he meows in pain and he wont jump around anymore and walks around slowly. I dont know what to do, please help me.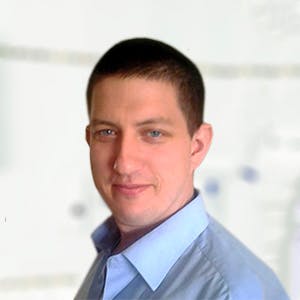 3320
Recommendations
Without examining Miko, it is not possible to say what the cause of the abdominal distention is; fluid, gas and fat (or blood) may cause similar symptoms. The presence of fluid may be related to liver disease, low blood albumin, heart failure, cancer among other causes; gas may be caused by dietary issues, parasites, poisoning, infections etc…; and fat may be caused by hormonal conditions. this is something you should visit your Veterinarian about immediately since Miko is showing signs of pain. Regards Dr Callum Turner DVM
Add a comment to Miko's experience
Was this experience helpful?
caramela
Persian
1 Year
0 found helpful
Hello
So my cat was diagnosed with fip and those days she started getting lazier than before and she doesn't use the litter box anymore. And today I felt like her stomach got more big so I wanted to ask if it's possible for me to take her to the vet so they extract the fluids?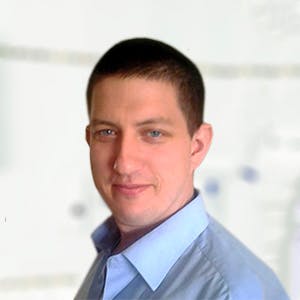 3320
Recommendations
It is possible to drain the fluid from the abdomen, but it is not advisable in all cases; your Veterinarian will examine Caramela first to determine if fluid drainage is a good course of action. Regards Dr Callum Turner DVM
Add a comment to caramela's experience
Was this experience helpful?
Yoda
domestic short hair
16 Years
0 found helpful
My 16 y/o male cat was diagnosed with fluid in the chest and abdomen. At the time of the diagnosis, the vet believed that Yoda had less than a week to live and recommended that I put him to sleep. She also stated that a natural death would be very difficult (suffocating). I took the vets advice. Now I'm reading all of the potential treatments and wonder if I did the right thing. His blood work a couple of months ago was normal but he was clearly having difficulty breathing and the vet stated that his heart rate was high and irregular. Did I do the right thing? I'm heartbroken.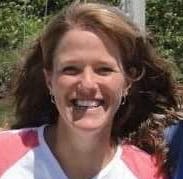 Dr. Michele King, DVM
Dr. Michele King DVM
1611
Recommendations
Fluid in the chest is a terrible way to die, and from your description, you probably did make the right decision. Part of our job is to make sure that our pets don't suffer, and euthanasia is a kind way to make sure that that doesn't happen. You would not have wanted Yoda to feel like he was drowning, as hard as it was to say goodbye. I am very sorry for your loss.
Add a comment to Yoda's experience
Was this experience helpful?
Hera
persian and maine coon mix
18 Weeks
0 found helpful
Has Symptoms
Abdominal yellow fluid build up
Hi, I just adopted a cat from a rescue organization about 4-5 weeks ago. She had mild diarrhea when I first brought her home, but it resolved within a week or so. She is currently 18 weeks old and this morning I took her to a low-cost spay/neuter organization to get her fixed. They called me back two hours after I dropped her off. Apparently, when they opened her up they noticed fluid build up in her abdomen and are afraid it may be FIP. This is confusing, because she hasn't had any other symptoms of this disease. She has been eating and going potty well, has not been lethargic, and doesn't seem to have trouble breathing. What else can be the reason for fluid in the abdomen without any behavioral symptoms?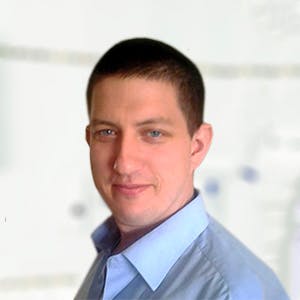 3320
Recommendations
There are many causes for abdominal fluid in cats which may include infectious diseases like feline infectious peritonitis (FIP) but may also include liver disease, low blood protein, heart failure among other causes. A test for coronavirus isn't indicative of FIP and any diagnosis is based on symptoms. Regards Dr Callum Turner DVM
Add a comment to Hera's experience
Was this experience helpful?
Baby
Cat
16 Years
0 found helpful
I have a 15 year old boy named Baby (yes, my old man is 15). A couple of days ago baby started with a discharge of the eyes, crusty nose, and loss of appetite. His drinking habits increased, so did his litter times. He has not been pooping, but then again, he has not been eating.

Today, I was finally able to get him to his vet, blood work and xrays were done, and lots of fluid was found in his abdomen. Baby is a known patient for mast-cell tumors, but biopsies always came back negative for Cancer.

What every pet owner fears was indeed told to me, my loyal partner of 15 years was diagnosed with the possibility of Cancer. I was told samples of his abdomen fluid could be obtained to determine what type of Cancer he has, and that treatment could be established then.

I had an ultrasound done, also fluid removed from his abdomen, and tested, and no cancerous cells were found in the fluid, but they did see nodules in a couple of his organs, like the Pancreas. So he was diagnosed with cancer of the Pancreas, but I still feel there is something else going on because of the constant thrust, and urination. Do the same symptoms manifest in a kidney infection/UTI? I can upload all test results if needed me, please help me save my baby. :(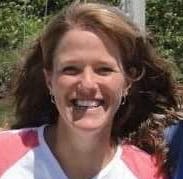 Dr. Michele King, DVM
Dr. Michele King DVM
1611
Recommendations
It is possible that Baby may also have a kidney infection or urinary tract problem causing those signs if his kidney enzymes were normal. The other signs that he is showing are not likely related to that, however, and it wouldn't cause fluid in his abdomen. I hope that you are able to keep him comfortable for a while longer.
Add a comment to Baby's experience
Was this experience helpful?
Ginny
Domestic ginger coated
12 Years
0 found helpful
My cat Ginny is approx 12-14 years old (I can't say for sure how she is as she was left behind by a previous owner and became my adopted little baby about 11 years ago). She was diagnosed with hyperthyroidism through full blood test about 3 months ago and has been on Carbimazole since the diagnosis. Initially she responded well and put on a great amount of weight (from 2.7 to 4kg) over the course of a month or two. She has recently stopped eating, become lethargic, lost weight again and her coat has changed and is looking less healthy. She is drinking very little as well. She basically dismisses all good given to her, including her favourites like tuna, salmon and sardines which she would devour before. In the last 3 months she has had numerous blood tests generally checking for T4 levels and recently they were able to confirm that her kidney function is not compromised.
Because of her not eating, not taking her meds or drinking and her lethargy, I took her back to the vet 5 days ago and they hospitalised her, put her on IV fluids, monitored her and did numerous tests including full body blood test and urinalysis.
Blood test showed signs of increased white cells, but no kidney issues, and so she was sedated today to do an X-ray and ultrasound. The ultrasound was inconclusive but the X-ray showed cloudy areas in the back of her lungs and in her abdomen. Fluid build up was determined to be the cause and some was drained, it was a light pink colour. While at vet she has eaten on and off but is still lethargic and nher appetite is still poor. They have been able to ensure she takes her Carbimazole with a pill popper (which I'm afraid to use and definitely not skilled in any way with it).
The vet also did a snap test on her heart to check if it is heart disease but that came back negative and so he suspects it may be cancer. He has said the next possible step is a specialist ultrasound which he suspects won't be conclusive either, and then the next step is a invasive biopsy which will involve her being open up from chest to lower tummy and I'm terrified that she isn't strong enough to survive that, since she is so lethargic, lacking energy and her age.
I'm not sure what to do, the additional tests will cost in excess of $2000 and we've already spent more than that trying to treat and manage her hyperthyroidism and attend to these new symptoms, and the vet said he can't guarantee what the outcome will be, he said the biopsy will give us an answer as to if it is cancer but it doesn't mean we can help her, it may be a palliative type of situation from here on out.
She's just not herself, she won't eat, won't drink, is still lethargic (but I'm thinking that could be from being sedated today as well??) and won't take her thyroid meds.
I just don't know what to do, we love her to bits and hate seeing her feel so quiet, and tired and low, but the vet says she's not in pain. I just don't know what to do. Is it the end for her? Or should be ultrasound and biopsy? I'm afraid there's only so much money you can throw at some things until you have to consider the best interests of the cat, I don't want her to have to keep having test after test. She's been away from home for almost a weak, no better than when she was admitted, still showing all the same symptoms and in some ways worse than before. What should I do?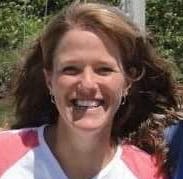 Dr. Michele King, DVM
Dr. Michele King DVM
1611
Recommendations
I'm sorry that that is happening to Ginny, it is hard to watch your pets when they don't feel good. It seems that you may want to trust the opinion of your veterinarian, as they have her best interests at heart, and if they feel that the prognosis is guarded, that is likely. To do the biopsies seems like it will just confirm the diagnosis, knowing ahead of time that if it is cancer, little may be able to be done about it. As hard as it is to accept sometimes, it may be best for her to let her go. I am sorry, again, that that is happening to her.
This is just so hard, we love her so much.

If we did the biopsy, our vet said the next likely action would be chemotherapy. In your opinion, is this a likely fix? Or does fluid in the lungs and belly mean her I'll health is too far advanced?
Add a comment to Ginny's experience
Was this experience helpful?
Eddie
Kitten British short hair
4 Months
0 found helpful
Hi my 4 months old kitten male bsh has a big belly just wondering what it can be we went to the vet and she said that during surgery castration he had a swollen balls and there were some fluid I really worry about my kitten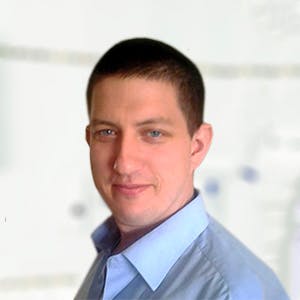 3320
Recommendations
If the abdomen is swollen it may be caused by gas, fluid or fat; without examining Eddie I cannot say what the specific cause of the abdominal swelling is. If it has gotten worse since Eddie's castration you should visit your Veterinarian for an examination to be on the safe side. Regards Dr Callum Turner DVM
Add a comment to Eddie's experience
Was this experience helpful?
Paco
tabby
14 Years
0 found helpful
14 yr old male neutered cat with symptoms of hyperthyroidism--he began losing significant weight several months ago with frequent vomiting and a hard swollen lump on one side of his throat that I initially thought was bone it is so hard. He also has a skin allergy to fleas so the vet gave him allergy meds, and antibiotic, digestive, and cortisteriod shots. One month ago, he suddenly became very swollen in the midsection but bonier everywhere else, voraciously hungry, drinks water all the time with excessive urine output- which he is not a usual water drinker--matty hair, and in the last week he has stopped sleeping and is breathing very fast. He aimlessly roams, then hides. Every time I check on him he is sitting up, looking so miserable and not sleeping.

I moved to Senegal, west Africa a yr and a half ago with him. He is indoors, been treated for worms and otherwise been totally healthy his whole life. He had all but his front teeth removed 5 yrs ago, and I feed him dry food and homemade chicken wetfood with bones, skin, meat ground up and he loves it. The vets here do home visits but don't know cats very well as most ppl don't keep them as pets. They handle livestock mostly. I have not had much luck with them and they insist on purely physical exams. I am at my wits end and can't stand to see him suffer. If he has more advanced disease, medication may be hard to obtain. Another vet comes tomorrow. Is there anything specific I should tell them to include on a physical exam? Thank you for your time, I know it can be so many things...

Cat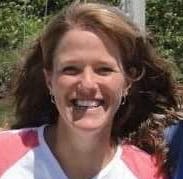 Dr. Michele King, DVM
Dr. Michele King DVM
1611
Recommendations
I'm sorry that that is happening to Paco. It is hard to tell what might be going on with him without access to diagnostics. In a perfect world, he would have access to lab work and an x-ray or ultrasound. Is there anywhere that you can travel to that may be able to do those tests for you? I worry about diabetes, kidney disease, or cancer, given his age. I hope that you are able to get some care for him.
Add a comment to Paco's experience
Was this experience helpful?
Vera
Feline
2 Months
0 found helpful
Rescued a paralyzed 8wk old kitten, who needs help urinating. Today after expressing her bladder, there was blood. Dr did an ultrasound, which showed fluid (possibly urine and/or blood) and referred me to a specialist.
What exactly can the specialist do? Catheter?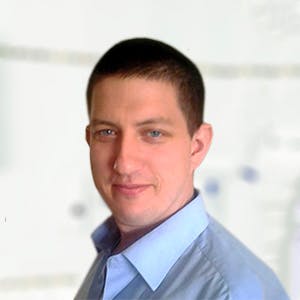 3320
Recommendations
It all depends on whether the fluid in the abdomen is urine or something else and to determine if there is a management option to help with urination; catheters are not a good long term solution so it is best if alternative methods are explored first. Regards Dr Callum Turner DVM
Add a comment to Vera's experience
Was this experience helpful?
Fred
Norwegian forest cat.
14 Years
0 found helpful
Has Symptoms
Lethargic ruckly chest poor heart
Been to vet. Cat has fluid around lungs and in abdomen. Said maybe ptsleep. She has given him medication to make him wee a lot,. He is eating very little. Says heart is poor too. Doesn,t want to operate as not strong enough. He s comfortable. Chest bit ruckly. Any advice grateful. Thankyou.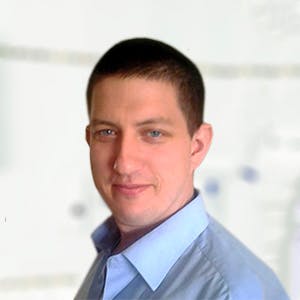 3320
Recommendations
There are many causes for fluid accumulation in the chest and abdomen with heart failure being one possible cause; however with the information presented and not being able to examine Fred it is difficult to give any advice. The diuretics will help eliminate water from the body, but this is just management of a symptom; the underlying cause needs to be treated or managed if possible to give a more long term solution. Regards Dr Callum Turner DVM
Add a comment to Fred's experience
Was this experience helpful?
Blu
tabby
2 Months
0 found helpful
I have a kitten
he grunts sometimes when breathing and had a film like gook in good eyes eats and drinks fine uses a litter box and plays he was rescued and maybe teething if that's a thing ?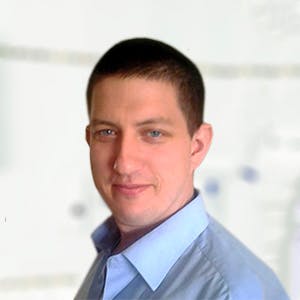 3320
Recommendations
Without examining Blu, I cannot say whether or not you should be concerned; a grunt may be due to pain, airway narrowing among other causes however infection is another possibility if there is some eye discharge and respiratory symptoms. You should visit your Veterinarian to examine Blu and to discuss vaccination as well. Regards Dr Callum Turner DVM
Add a comment to Blu's experience
Was this experience helpful?
Parker
Mainecoon tabby
11 Years
0 found helpful
Has Symptoms
Shabby looking coat after grooming
Sneezing coughing post nasal drip
Nasal discharge in right nostril
Mike at Parker has a collection of sym that has been persisting for some time. But I recently got urinary strips and I'm concerned with the results. I also noticed recently that her stomach has a spot in it the size of a plum that has never been there before. She drinks excessively, but has diluted specific gravity. She doesn't seem to make much if any saliva so when she cleans her coat she actually makes it look dirty. She has had watery eyes and post nasal drip since she was a kitten and had the upper respiratory infection from the adoption center. I've had multiple vets look at her and all say that they can't do anything because her sinuses are scarred. But recently she have started sneezing opaque yellow mucus frequently. She's gotten more lethargic, even though her attitude seems to be as loving as ever. I've been battling what I thought were ear mites for quite some time. She has a dark brown waxy substance that keeps coming up in her ears I will clean with cotton swabs and she enjoys that. But mite treatments do not seem to be respon and my other cat does not seem to hav them. And although she drinks excessively, she does not urinate excessively but still has severely diluted urine. Her nose is usually dry. she forces herself to vomit a lot but eating grass--more often than a healthy cat would. she also doesn't really like wet food. She only will eat dry food reliably. lysine doesn't seem to help. One bit thought that she had herpes but it doesn't seem to look like that to me. she'll get really bad crusties on her eyes but I can wash her face and she looks just fine.

Could it be liver related or kidney? It goes on year-round regardless of season. She is 11 years old now and it has been going on her entire life with the exception of the hard bit in her abdomen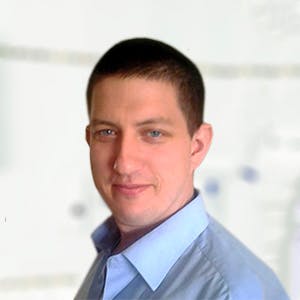 3320
Recommendations
Urinary strips are usually calibrated for humans and the reference ranges are different for cats, also if the collection container wasn't sterile it may show false results. There are many symptoms there and without having time to examine Parker and do a few tests, I cannot say what the possible underlying cause may be; I would recommend that you visit another Veterinarian to help determine an underlying cause(s). Regards Dr Callum Turner DVM
Add a comment to Parker's experience
Was this experience helpful?
sacha
short hair
6 Years
0 found helpful
Has Symptoms
fluid in her adbomen, not eating,
What kind of liquid food can I feed my cat. her body is full of fluids and won't it. she's taking a pill prescribed by her vet to make her get rid of her body fluids so they can take another x-ray to have a better diagnose of what's really going on with her. She stop eating completely only drinks a bit of water, I'm starting to give her pedialyte she's showing signs of getting very weak. Dr. gave apt. for 2 weeks. please help she's my baby and I want to be able to feed her something in the mean time before she gets more sick. Where can I buy the liquid food?
Respectfully,
Netti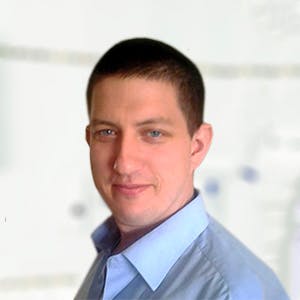 3320
Recommendations
The best option is to get some smooth wet food and mix it with water so that it can be easily syringed into the mouth drop by drop; however, a specific type of food I cannot tell you as you haven't indicated whether there is suspected liver failure or any other condition which would require dietary management. You should call your Veterinarian to ask what they believe may be the underlying cause and to give a diet in line with their thoughts. Regards Dr Callum Turner DVM
Add a comment to sacha's experience
Was this experience helpful?
sacha
short hair
6 Years
0 found helpful
Has Symptoms
, not eating, no poop, tire
not eating, no poop, tire
my cat sacha is not eating well, her stomach is very big for 2 weeks now. I took her to the vet yesterday and he took an x-ray and she has a lot of fluid and he can't see anything due to the amount of fluid, he gave her a shot to get help her with the elimination of fluids and sent her home with furosemide 20mg twice a day.he said to not give her water, just once a day if any because she has too much fluid build up.and if she drinks water it will only continue to build up, but I red that cats should drink water every day. Today she drank a few drops and is not eating at all since yesterday. Vet said to give her the pills and to follow up for a 2nd x-ray in 2 weeks. What else can I do. He said she had no fever. Please advise. thank you so much.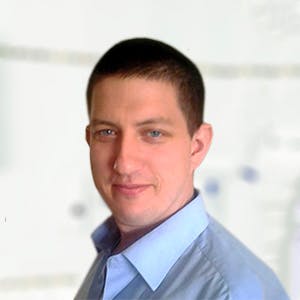 3320
Recommendations
Fluid in the abdomen (ascites) may be caused by a few different conditions including liver disease, heart failure, tumours, low blood albumin (hypoalbuminemia) among other causes. One method is to drain the abdomen of fluid to relieve pressure so that a more thorough examination may be made and x-ray can be taken. Without knowing the specific cause of the fluid accumulation I cannot say what treatment is required apart from diuretics since each cause has a different treatment. Regards Dr Callum Turner DVM
Add a comment to sacha's experience
Was this experience helpful?
Kavin
Cat
3 Years
0 found helpful
my cat have been daignosed with intestinal parasite, the vet gave her a dose of antiparasite, but now she have been feeling sick, fatige, she vomited twice and refused to eat but she been drinking normaly ! is this a side effect of the medication or my cat is getting worst ??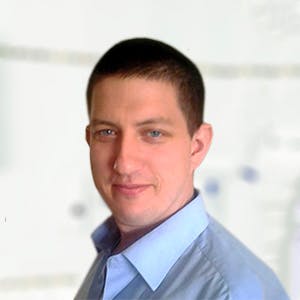 3320
Recommendations
Side effects that may occur after the use of an anthelmintic may include loss of appetite, vomiting, drowsiness, drooling and diarrhoea; you didn't mention which specific anthelmintic your Veterinarian used or a time frame so I cannot be very specific with a response. However, you should monitor Kavin for a day as long as water is being consumed; if there is no improvement you should return to your Veterinarian for a follow up examination to be on the safe side. Regards Dr Callum Turner DVM
Add a comment to Kavin's experience
Was this experience helpful?
kavin
Cat
3 Years
0 found helpful
it been like 5 days since my cat start to look sick, started with fatige, she always was sleeping,not in the mood to play or even get on my bed , then her abdomen start to get bigger, stopped pooping (only one time when she had small dark not dry poop) , her urine is orange, drinks a lot, but doesnt pee tht much,she still have appetite .
help please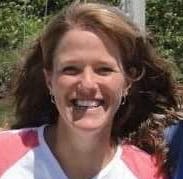 Dr. Michele King, DVM
Dr. Michele King DVM
1611
Recommendations
Kavin needs to see a veterinarian right away. With the signs that you describe, I can't diagnose anything without seeing her, but she needs medical attention. I hope that she is okay.
Add a comment to kavin's experience
Was this experience helpful?
Eclipse
Domestic short hairedcat
2 Months
0 found helpful
Has Symptoms
Bloated, trouble breathing
My Kitten Eclipse is only about 2-3 months old. Her stomach got big and is bloated and she's having a bit trouble breathing when I listen to her. I'm worried because we got her two days ago and she was a stray and she's so young I don't want anything bad to happen to her. And I would like some advice like if I need to take her to the Vet or a home treatment.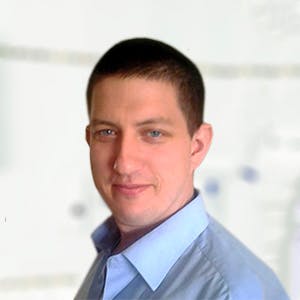 3320
Recommendations
Without examining Eclipse, I cannot say whether there is fluid, gas or fat in the abdomen; however it isn't uncommon for gas to accumulate due to worms, you should give an effective anthelmintic in case of worms. However, if it feels like there is fluid in the abdomen you should visit a Veterinarian to determine a cause and a treatment plan. Regards Dr Callum Turner DVM
Add a comment to Eclipse's experience
Was this experience helpful?
Sabrina
house cat
20 Years
0 found helpful
My cat can't walk she has a runny nose she barely eats she stays hidden in the closet and is filled with fluid she started out having bloody diahrea and her leg gave out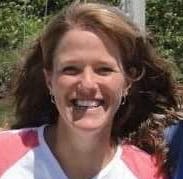 Dr. Michele King, DVM
Dr. Michele King DVM
1611
Recommendations
From your description of Sabrina, she certainly would benefit from a visit to a veterinarian. Without seeing her, I cannot determine the cause of her problems, but they would be able to look at her, see what might be happening, and offer any treatment that she may need. I hope that she is okay.
Add a comment to Sabrina's experience
Was this experience helpful?
Alex
buff tabby
14 Years
0 found helpful
Has Symptoms
Weight Loss fluid in abdomen
Hi my cat is 14 years old. He has lost a ton of weight and refuses to eat hard food. His abdomen was very swollen. I brought him to the Vet yesterday and they said that it is fluid in the abdomen. The Vet removes some of the fluid and said it is a yellow fluid with a high protein count. He said his heart and lungs sounded good. The Vet said that he believes it is FIP. He did not do further tests, or suggest any. I asked if he could remove the fluid, but he said he could only remove some of it because he did not want to risk putting my cat in shock. He basically told me that the time will come in the near future when I will have to euthanize him. He prescribed him a round of steroids in hopes it will slow the issue. Does this sound right? Should the Dr have performed more tests? Should I seek a second opinion? I don't have much money but I don't just want to let him die if there is a chance I could save him. Is he too old or too far gone to save? I don't want to lose my friend. He is happy, doesn't seem to be in any pain, and is eating soft food and drinking water, but I already see the fluid increasing in his belly since yesterday.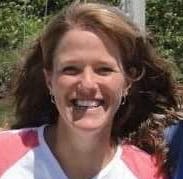 Dr. Michele King, DVM
Dr. Michele King DVM
1611
Recommendations
I am sorry that that is happening to Alex, that is very sad. FIP is possible, though not as common in older cats, as is liver disease. Those diseases are very difficult to treat successfully, if possible. Without being able to see him, I can't comment on what might be going on, but if you trust your veterinarian, they will help guide you as to what might be able to be done for him. I hope that you are able to keep him comfortable for a while longer.
Add a comment to Alex's experience
Was this experience helpful?
I don't know
Ragamuffin
3 Years
0 found helpful
An outdoor cat by my house has a lot of hair loss and she is natural ally a dark brown color but had a lot of hair loss and balding on her back and stomach and her hair has burned a bright orange blonde. She also has what looks like extra skin or tissue hanging from her stomach but it's only half of the stomach side hanging I don't know what's wrong with her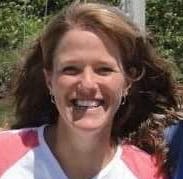 Dr. Michele King, DVM
Dr. Michele King DVM
1611
Recommendations
Without seeing your cat or being able to examine her, i don't know what is wrong with her either. if you are able to catch her and have her examined, a veterinarain will be able to determine if she has parasites, an infection, or another problem going on. i hope that she is okay.
Add a comment to I don't know's experience
Was this experience helpful?
Niko
tabby
2 Years
0 found helpful
My cat unfortunately got attacked by a dog I checked all wounds He seems Fine First he was panting heavily I checked his gums are a normal pink now that he has calmed down now this happend Hours Ago he Is moving Around Walking With a slight limp drinking water is this a good sign? he is Hydrated He Only has Wounds on the back legs I Looked at a diagram of cats Internal organs and it seems They have only grabbed him from his back legs Should he BE FINE He is Moving drinking but he is Lethargic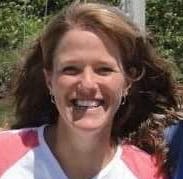 Dr. Michele King, DVM
Dr. Michele King DVM
1611
Recommendations
Dog attacks can be very traumatic for cats, and Niko should be seen by a veterinarian. He may have sustained damage to internal organs, or damage to his musculoskeletal system. If he is lethargic, something is going on, and he may need medical therapy. I hope that he is okay.
Add a comment to Niko's experience
Was this experience helpful?
Ron
Non
16 Years
1 found helpful
Has Symptoms
Swollen belly, off balance,
Our 16yr male cat has been diagnosed with heart problems and has swollen abdomen, this has occurred a few times over two years and then belly shrinks again. This time it has worsened despite being on heart meds and water retention pills, max dosage over last 2 weeks. Vet saw him last Fri and said the time may be approaching for putting him to sleep but two days later he started looking brighter. His coats glossy,he was eating and enjoyed sunshine but noticed last two days although coat glossy, and he comes to us, he is hungry but hardly eats,doesn't sit with us,lost weight, off balance but doesn't look less lovely. Is it time? I'm scared of doing it too early when he has recovered a bit before but I don't want to do it too late and he suffers. Ive been looking for a sign from him giving me permission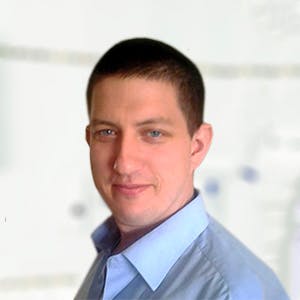 3320
Recommendations
Without examining Ron it is difficult to weigh in on a sensitive subject, however you should note that many times people see their pets going down hill for days or weeks and then see one good day and are then hesitant to make a decision due to one or two good days out of many bad ones. This is your decision to make, but you should discuss it with your Veterinarian. Regards Dr Callum Turner DVM
Thankyou it has put it into perspective for me,. The good days don't outweigh the bad. I love him so much and know he will only get worse. I will cherish our time today but I think you have said confirmed my inner thoughts without actually saying it. Thankyou for the reassurance.
Add a comment to Ron's experience
Was this experience helpful?
Guido
Cat
15 Years
0 found helpful
Has Symptoms
Not going to the bathroom
My cat has fluid in his abdomen and I brought him to the vet. The prognosis wasn't very great. I was told there was cancerous activity in the fluid. And that I should think about having him put down. My question is is there any medication that will help with the fluid build up? And what are you thoughts on cannabis oil?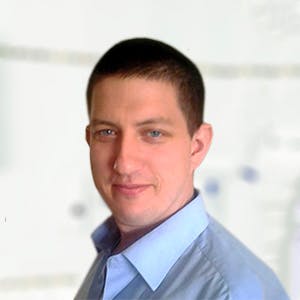 3320
Recommendations
Whilst diuretics and other medications may help slightly with fluid build up, they are not a long term solution. Cannabis oil has conflicting reports on its effectiveness but I usually go on the side of 'it wouldn't hurt'. If Guido is in this condition, you need to decide if it is worth putting him through this or not; but it is your decision. Regards Dr Callum Turner DVM
Add a comment to Guido's experience
Was this experience helpful?
Snuggie
Maine Coon
13 Years
0 found helpful
My cat has been ill since September 2017 on and off. He started out vomiting A LOT and began losing weight so I brought him to the vet. Vet ran lab work, blood tests, says maybe its his food, slight kidney issue maybe. He prescribed him special food, but it didn't help. A second vet kept him for a few nights, ran test, could not find anything wrong. He improved on his own and a few months later he was vomiting again and the vet prescribed what he told me was an anti-nausea med but I found out later was steroid. He was able to eat again, got energy back until 2 weeks ago where he got very ill again. Brought him to a different vet, he has yellow fluid in his abdomen and he is getting worse and worse each day- but still uses litterbox and still drinks water, eats very little. Lab test on fluid haven't come back yet, but the vet thinks it might be FIP. I have read up on this awful lethal virus with no cure. My question is this: Is there ANY other possible illness it could be? Is there any hope left? His will to live sure is there but his body is wasting away. He has lived alone for most of his life and I have read it is rare for solo cats to get this illness.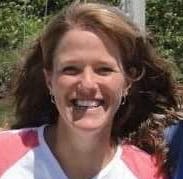 Dr. Michele King, DVM
Dr. Michele King DVM
1611
Recommendations
I'm sorry that Snuggie is having these problems. FIP is a strange disease, and can affect any cat, although cats housed together are more prone. Causes for fluid in the abdomen include heart disease, liver disease, protein losing disease, and FIP in cats. Without knowing more about his lab results and the medications that he is on, I can't comment on what might be going on with him, but an ultrasound might be a good idea if the fluid comes back inconclusive. I hope that he improves.
Add a comment to Snuggie's experience
Was this experience helpful?
Smokey
Russian Blue
10 Years
0 found helpful
Has Symptoms
Eats very little stomach is swollen
Is there any thing that can be done to help my moms cat or should he put down.His stomach is swollen.i took him to thevets and they took fluid from his stomch it was a lite pink color.I was told they would have to run test that would cost up to a thousand dollars.Thats just to find out where the problem is.is there something else we can do.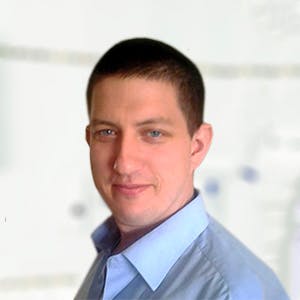 3320
Recommendations
Without knowing the underlying cause of the fluid, we cannot be sure what the cause is and therefore we would only be guessing at treatment as treatment is dependent on the underlying cause; fluid in the abdomen is a symptoms not a condition itself. Liver failure, cancer, low blood albumin, peritonitis among other causes may lead to fluid accumulation; the tests will be to narrow in on a diagnosis so that an effective treatment may be given. Regards Dr Callum Turner DVM
Add a comment to Smokey's experience
Was this experience helpful?
Leo
tabby shorthair
16 Years
0 found helpful
My 16-year old cat has suspected FIP, based on protein-rich fluid accumulation in his abdomen. R side heart failure has been ruled out along with kidney problems, liver problems, tumours and hyperthyroidism. He has lost weight over the course of a couple of months and has a decreased appetite - although this is improving in response to a new diet of prawns, salmon and chicken!
He is alert, goes out into the garden, comes downstairs to greet me when I come home etc and has no vomiting nor diarrhea. Bowel movements are normal consistency but have darkened areas of what looks like blood. He is drinking a lot more than usual, but urinating less. Does this suggest anything other than FIP?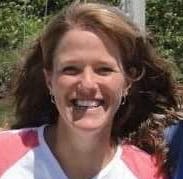 Dr. Michele King, DVM
Dr. Michele King DVM
1611
Recommendations
Thank you for your email. It seems that your veterinarian has ruled out most of the diseases of aging cats, I'm assuming through labwork and ultrasound. If they have examined him, and know his medical history and situation, it would be safe to trust their opinion on this current problem. Since he is doing well, he may be able to live a normal life span with this disease. Your veterinarian will be able to tell you more, as they know the details of his situation.
Add a comment to Leo's experience
Was this experience helpful?
Onyx
Persian
6 Years
0 found helpful
Has Symptoms
Fluid accumulation, diarrhea, vomit
My 6 years old male Persian Onyx was diagnosed as wet form of FIP in September 2017, went to 3 veterinarians and all of them told me he has very little time and there is nothing they can do to save him. He had a severe fluid accumulation in abdomen and blood tests and urine test results made all three doctors came up with the same conclusion. He also had Toxoplasmosis and had antibiotics for 8 weeks. The 3rd doctor who Onyx is still seeing, drained fluid from abdomen twice but he explained the fluid retains nutrition and constantly removing fluid will make him weaker, so we stopped to drain after the second time. He has diarrhea and vomiting. But he still eats and still alive. He drinks a lot of water - sometimes he stations by the reservoir for hours, and urinates every 30-40 minutes throughout the day. Last week, veterinarian found he has a large mass on his abdomen which he thinks a cancer growing into liver and can not be removed surgically. Once more, I was told there is nothing he can do to save Onyx and he has very little time. I like this doctor but he told me the same in September and he was not sure why Onyx is still alive. Onyx still eats - not much - but has a desire to eat. Is it possible that all three doctors missed something and Onyx does not have FIP? Now he has fluid accumulation under his skin everywhere. On his throat, all four legs and chest. Is it possible that because I didn't drain his fluid for a long time, it can not find space in abdomen and spreading into other areas? Should I drain his fluid? I appreciate your opinion.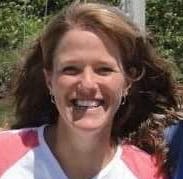 Dr. Michele King, DVM
Dr. Michele King DVM
1611
Recommendations
Thank you for your email. I am sorry that this is happening to Onyx. Without examining him, I can't add anything to what your veterianrians have already determined. The onlly thing that you may want to consider at this point might be a referral to a specialist, as they may be able to provide a more defined diagnosis.
Add a comment to Onyx's experience
Was this experience helpful?
tiger
American Shorthair
4 Years
0 found helpful
My cat have is unable to eat, walk, unstable balance,health in critical matter condition.
is been diagnostic as positive fluid, and need to put to sleep
need to now if ts solution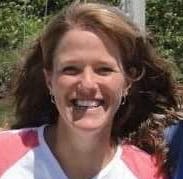 Dr. Michele King, DVM
Dr. Michele King DVM
1611
Recommendations
Thank you for your email. Unfortunately, I know nothing about Tiger, or his condition, or what is going on with him. I am sorry that this is happening to him, but is seems that it might be best to trust the opinion of your veterinarian, as hard as that might be, as they have his best interest at heart.
Add a comment to tiger's experience
Was this experience helpful?
Aspen
Domestic shorthair
6 Months
0 found helpful
Has Symptoms
Decending belly, no sign of parasit
Very soft flabby skin hanging down
Does my kitty have parasites or fluid? I dosed her twice for tape worms because I saw grains of rice around her anus. But since then she seems to have gotten a ponchy belly. Like some skin is dangling down and keeps getting bigger. I have seen no signs of worms in feces and have dosed her twice.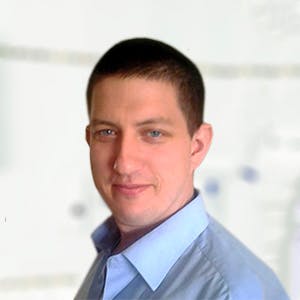 3320
Recommendations
If Aspen has been treated for worms twice and you are not seeing signs of worms in the faeces, then you should visit your Veterinarian for an examination to determine if there is an accumulation of fluid in the abdomen or not. Without examining Aspen, I cannot determine if there is fluid present, intra abdominal fat or gas; your Veterinarian will perform an examination and will be able to guide you. Regards Dr Callum Turner DVM
Add a comment to Aspen's experience
Was this experience helpful?
Cash
short haired
10 Months
0 found helpful
My 10 month old kitten had been treated for a severe UTI a week ago and stayed in the hospital for fluids. He has been home 6 days. He has returned to playing and being his wild self. Today I noticed a 2 large soft, pockets or lumps when he is standing on his abdomen by his back legs. They kind of swag as he walks. Its like hanging soft pouches. He is eating and going to the bathroom and does not seem ill. What could this be?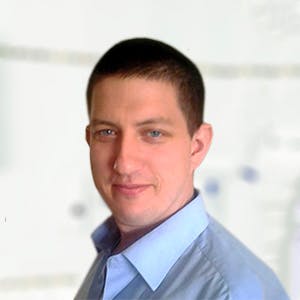 3320
Recommendations
Without examining Cash I cannot say what the specific cause is, however it is possible that the superficial inguinal lymph nodes are enlarged; you would need to visit your Veterinarian to examine Cash and to confirm if this is the case and to determine an underlying cause. Regards Dr Callum Turner DVM
Add a comment to Cash's experience
Was this experience helpful?
Oliver
None
14 Years
0 found helpful
Hello,

Our cat has chronic kidney disease and heart disease. He is on three types of medication ( one for hyperthyroid, one for his heart and a diuretic). His legs are very puffy which the vet says is caused by bad circulation. In addition he had an extremely swollen abdomen and fluid on the lungs for which he was drained yesterday. Today, he is leaking Alot I think from the area that was tapped. He is also drinking excessively as if his thirst cannot be quenched. He has eaten but not much. I'm wondering if we should worry about the leaking? If the water drank will add to the water retention? Is there a limit he should Drink? Are there any dietary changes we could make to help him?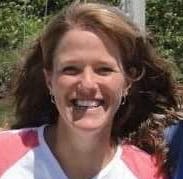 Dr. Michele King, DVM
Dr. Michele King DVM
1611
Recommendations
Thank you for your email. It sounds like Oliver needs a follow up exam. Water should never be limited in a cat with kidney disease, as they can't control how much water they lose, and they need to drink that much to keep up with the losses. Without examining him, and knowing more about his actual conditions, I can't recommend a dietary change for him, but your veterinarian may be able to suggest an appropriate diet. His decreased appetite is worrisome, and I do think that he needs to be seen again to make sure that he is okay.
Add a comment to Oliver's experience
Was this experience helpful?
Boom Boom
American Shorthair
7 Years
0 found helpful
Has Symptoms
loss of appetite, weight gain
Boom Boom's abdomen is large and firm. It obviously hinders his ability to groom himself and maneuver in play. He jumps up on my bed and sofa and he can jump down. He shows no sign of pain or discomfort. He does prefer to lay around a lot. For the last two days, he has been eating much less. His stool and urine output and appearance have always been normal. His eyes are bright. He did go through a short period of scooting, but that has resolved.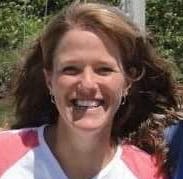 Dr. Michele King, DVM
Dr. Michele King DVM
1611
Recommendations
Thank you for your email. BoomBoom should be seen by your veterinarian, and have an exam. They may want to take x-rays to determine the cause of the distention. it sounds like it is affecting his life, and may be something that can be resolved. Your veterinarian will be able to give you a better idea once they have examined him. I hope that he does well.
I fed Boom some wet cat food infused with fish oil. In light of no other negative effects than a temporary loss of appetite, I thought he might have gas or constipation. I cannot say that the fish oil helped, but I do notice a change in the size and hardness of his abdomen. His appetite has returned and he has more energy. He loves dry food. Sometimes, I think he just needs some help getting it passed along with the furballs. ;)

Thank you for your advice.
Add a comment to Boom Boom's experience
Was this experience helpful?
Cree
Black
12 Years
2 found helpful
My cat had fluid in his belly. We had test done yesterday so I will get the results in a few days. Yesterday his stomach was very large and hard. We had the vet give him an enima to reliev some pressure since he has a lot of feces he couldn't push out. Well this morning I woke up and his belly isn't distended anymore and I feel other places are flabby....like his stomach leaked? He doesn't seem to want to move around now and I'm getting worried.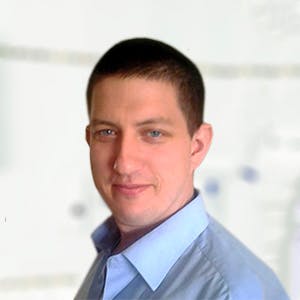 3320
Recommendations
Was the distension caused by fluid or gas? Did your Veterinarian perform an abdominocentesis? If it was caused by gas it would make sense that the bloating went down after an enema; if the cause was due to fluid which has now disappeared, I am not sure on the reason for fluid disappearing after an enema unless pressure on the upper urinary tract prevented the normal flow of fluid to the bladder. I would return back to your Veterinarian tomorrow to reexamine Cree to make sure everything is in order and possibly take some blood tests. Regards Dr Callum Turner DVM
Add a comment to Cree's experience
Was this experience helpful?
Leo
house cat
7 Months
0 found helpful
My cat drinks a lot of water. He's not underweight and he eats normally but his stomach is bloated and hard and I noticed he had these long white worms come out of his butt. I just wanna make sure my 7 month old baby is okay.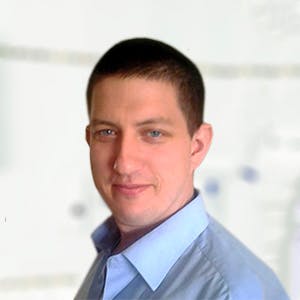 3320
Recommendations
A common cause of bloating in cats is due to worms, you should give Leo an effective anthelmintic like Drontal Plus (praziquantel/pyrantel pamoate) and then give it on a regular basis along with a topical spot on flea and tick medication. Other causes of a bloat stomach may be due to consumption of air, dietary issues, fluid in the abdomen among other causes. Try the anthelmintic and see how Leo goes, if there is still bloating after treatment you should visit your Veterinarian. Regards Dr Callum Turner DVM
Add a comment to Leo's experience
Was this experience helpful?
Kita
American Shorthair
19 Years
0 found helpful
Has Symptoms
she does meow loudly sometimes.
Elderly Female Cat somewhere around 19 years old. Large Distension on one side of abdomen (large and hard to the touch). Otherwise her health seems good: Normal appetite and is drinking. Poops regularly it looks normal.
She does meow loudly sometimes but it is infrequent and she has been pooping outside of the litter box. Sleeps most of the time.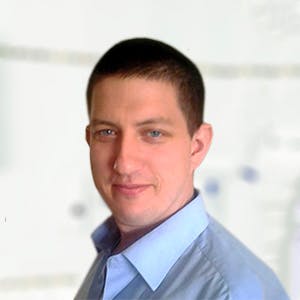 3320
Recommendations
Distention on either side of the abdomen may be indicative of either enlargement of the liver (her right side) or enlargement of the spleen (her left side); given her age there are many possible issues which may be going on and it would be wise to have your Veterinarian take a look at Kita and run a blood test to see if there are any concerning values. Regards Dr Callum Turner DVM
Add a comment to Kita's experience
Was this experience helpful?
Manolo
Siamese
8 Years
0 found helpful
My cat started losing weight in October and refusing eating. He was prescribed an anti nausea and after a couple of weeks Mirtazapine in intra dermal form (rub 0.1 ml in his ear each other day). We went on holidays on Nov 8 and the pet boarding mixed up the dose and gave him 1 ml in Nov 12. 2 days after when they figured out their mistake talked with my vet and got the dosage rescheduled starting on nov 17. He stopped eating, they said on Nov 19 or 20 and started force feeding him. I picked up on the 24 and the cat had ataxia, was skinny (lost 1 pound in 2 weeks) and had swollen stomach, plus not eating and peeing outside the litter. Neither the vet nor the pet boarding told me that Mistake while I was away and they only told me after because I started asking many questions. On Saturday Nov 25 the dr suspended the Mirtazapine and prescribed cyproheptadine with no explanation. I Only knew about that mistake from them on Sunday Nov 26.

On Monday 27 I took him for an ultrasound with the same vet and found fluid on the abdomen. On Tuesday they called me and told me he had either lymphoma or Less likely FIP. He is on dexamethasone, convenia and buprenorphine but impeovement is almost to none. He hasn't pooped since Sunday and we continue force feeding and losing weight. I haven't seen the results and will like a second opinion. I suspect the Mirtazapine overdose on Nov 12 could be related but I am not sure (regarding toxicity). The vet says the Mirtazapine incident does not have anything to do with it but I wonder I wasn't been told by either the vet or the boarfing when it happened while I was away It's like they will try to cover up things...anyway my cat is very sick and according to vet, prognosis is poor, unless he undergoes a chemo treatment...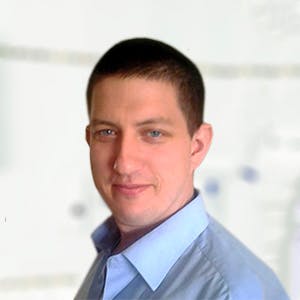 3320
Recommendations
The information I have on mirtazapine is based on drops and not on millilitres, but an overdose of mirtazapine shouldn't cause a loss of appetite; however, since this incident was hidden from you, we are unaware of any other possible event which may have occurred which may explain the loss of appetite. An examination of the abdominal fluid and a blood test would be able to be suggestive of lymphoma or feline infectious peritonitis and this should be the next step; given the deceit which occurred regarding the overdose of mirtazapine, I would recommend getting a second opinion from another Veterinarian. Regards Dr Callum Turner DVM
Hi, the cat was diagnosed with FIP and/or lymphoma, but from the same vet. The They prescribed prednisone, but finally my cat didn't respond to any treatment and was in real suffering. We put him to sleep on Dec. 4. Still I believe the vet and the pet board didn't act in good faith given the deceit (not being informed in time from either the vet or the pet boarding)
Add a comment to Manolo's experience
Was this experience helpful?
lucy
Russian Blue
4 Years
0 found helpful
My Russian blue 4 years old, has swollen stomach, fatigue, can't jump normal, and has only been eating wet food. White blood all count was 63k... And recommendations? Were still waiting on the fluid test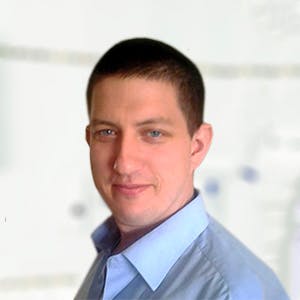 3320
Recommendations
There are a few possible causes for a high white blood cell count and abdominal fluid which may include infection, liver failure (would normally show some biochemistry anomalies on blood test), cancer, some types of poisoning among other causes. Analysis of the fluid would be useful as well as an x-ray to look for any anomalies or masses. Regards Dr Callum Turner DVM
My cat got backed over yesterday morning, and we couldnt afford to X-Ray her so the vet gave us painkillers. She seems normal, but is rested because she has this swellness/inflammation on her lower stomach area. She's eating and peeing well though and can still walk and meow and purr. I don't know what it is ?
Add a comment to lucy's experience
Was this experience helpful?
Strawberry
tabby
4 Months
0 found helpful
Brought my kitten 4 months old to the vet today because her tummy was bloated. She is eating normal and drinking normal. The vet took fluid from her tummy and said it was FIP without any thought, her tummy is very bloated and she said there is nothing to be done. Begged them to do something so there are testing her fluid? How is it fip if she just saw fluid in her tummy? Looked online said it could be ton of things? What do you think? Should get another opinion? Love my baby with all my heart she is everything to me. And I️ have other cats that she has been around and shared litter box and food does that mean they are definitely going to get it ? I'm so upset and confused on what to do? Do you have any advice I️ have to believe it's not FIP. How do they know ? What else Can I do?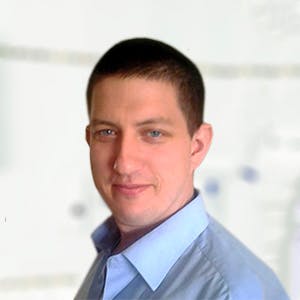 3320
Recommendations
Feline Infectious Peritonitis is caused by a mutated strain of the coronavirus which is found commonly in cats in shelters and catteries; since coronavirus is commonly found in cats it is very difficult to determine whether a cat has FIP or not based solely on diagnostic tests, normally symptoms are a more reliable indicator. Generally the best indicator of an FIP infection is examination of the fluid which your Veterinarian seems to be now doing; if you have concerns, it would be best to check in with another Veterinarian for a second opinion. Regards Dr Callum Turner DVM
I just joined a FB page called FIP fighters and they seem to have advice and experience in there not doctors but you could try I am doing it for my 5 month old kitten
Add a comment to Strawberry's experience
Was this experience helpful?
Turbo
Manx
18 months
0 found helpful
Our 18 month old cat (Manx) has suddenly developed a very large stomach which is getting bigger. The vet has diagnosed FIP through a blood test. He recommends we have it drained and give him lots of antibiotics. We're so confused as our cat hasn't shown any symptoms at all - he's still eating normally, wanting his usual attention and being his usual affectionate self. All the things I've read seem to be the opposite and that there is no hope at all. Please help respond as we are so confused by what we have read. Is there anything ie treatment we can get to help our belovrped 'Turbo'?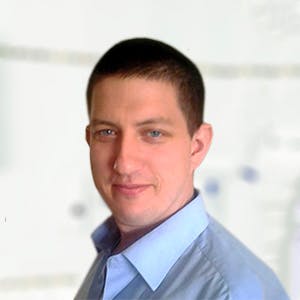 3320
Recommendations
Feline infectious peritonitis may cause ascites (abdominal fluid) with the wet form of the disease; the issue with the test to diagnose FIP is that the test only detects the presence of the virus antibodies in the cat but doesn't detect which strain or if this is actually causing the symptoms. Other causes of ascites must be ruled out before settling on FIP which may include liver disease, low blood protein, infections, ruptured urinary bladder among other causes. FIP can vary in severity and the symptoms are rarely textbook making it a difficult condition to diagnose and manage. Regards Dr Callum Turner DVM www.vet.cornell.edu/fhc/Health_Information/brochure_ftp.cfm
Add a comment to Turbo's experience
Was this experience helpful?
Kenny
Maine Coon
13 Years
1 found helpful
My cat Kenny is a 13 yo Maine Coon. He's been on a wet food diet due to a FLUTD scare about 5 years ago. He's been drinking more water lately and both urinating and defecating outside the cat box. He's been urinating more also. His vet diagnosed him with Kidney Disease on Tuesday after running a Urinalysis and awaiting complete blood panel. When his blood work came back, it was normal - creatinine was 1.1 and BUN 19. He has a tense abdomen and his vet said he peed when she pressed on it. We are waiting on his urine culture to come back to see if he has an infection since his urine was diluted (USG was 1028). His blood work also indicated a slightly inflamed liver (alkaline phosphatase 135, in May was 111). His AST, ALT, WBC, platelets and Thyroid levels were normal. We are waiting on his urine culture to come back but am a worried cat mom and wondering why his abdomen would be tense and what tests or recommendations you might suggest. They suggested an ultrasound but that is $600 and I just spent the same on all of these tests. Am also wondering if he actually has kidney disease if his diagnosis seemed to be only based on his USG and litter box habits and increased water consumption. He has also been gassy and have heard his tummy rumbling a few times. He's been lethargic also for quite some time but he has arthritis, allergies, and asthma. No change in eating habits. He's on a small dose of prednisolone given every few days or when he gets sneezing fits. Any ideas would be much appreciated.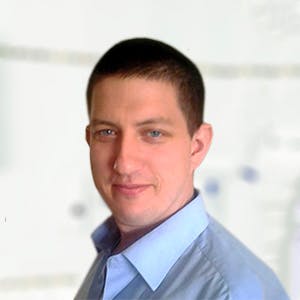 3320
Recommendations
The two important kidney values are well within physiological range, but the increase in alkaline phosphatase may be indicative of another condition which may include liver, kidney (but unlikely), intestine or bone. With the tense abdomen; it may be due to tenderness of the liver, gas or another issue. Sometimes conditions with these vague symptoms and slightly elevated values can be misleading; I would try him on Denamarin for his liver to see if that helps to bring down his alkaline phosphatase level. An ultrasound would be valuable, but it is expensive; it would however allow your Veterinarian to look at the structure of the liver, kidneys and other organs. Regards Dr Callum Turner DVM http://veterinarycalendar.dvm360.com/diagnostic-approach-dogs-with-increased-alp-activity-proceedings
Thanks for the quick response! His culture came back today and tested positive for E. coli. Started him on 25mg Zenequin, which he will be on for 2 weeks. After that we will be doing another round of tests to make sure everything cleared up. Overall good news as he may not have kidney disease after all! Not sure why he would be defecating outside the box but his digestive tract might just be irritated.
Add a comment to Kenny's experience
Was this experience helpful?
Kelso
Domestic shorthair
16 Weeks, Born June 21, 2017
0 found helpful
I have a kitten that I rescued from a shelter at 14 weeks. He is now about 16 weeks old. When we adopted him, we knew he was sick and had ringworm so we decided to nurse back to health. When we got him, he had had a bloated belly for a few weeks before we got and and still has one. He has been to the vet 4 times and 3/4 of the vets did not think it was FIP. We went to the vet last night to get his final vaccination and she was very concerned that it was FIP and we did not do the vaccination. She did a fecal test and it was negative but she said that it was a tan color instead of dark brown. She has he was also very dehydrated but he's been drinking a lot of water. She also poked his belly for fluid and she found clear fluid, not sticky yellow. This vet is very concerned that our kitten has FIP. One of the kittens in the shelter died from FIP but that kitten was kept completely separate from ours so we do not believe he could've been exposed from that. Since we have got him, he has been slowly gaining weight, has gained so much energy and is acting like a kitten, his ringworm is clearing up, he eats well, he does not have diarrhea or vomiting. The shelter also told us last night that he fell from the stairs about 8-9 weeks ago and his abdominal fluid may have resulted from that? We don't want to believe that it is FIP since he eats well, is super energetic and playful, the fluid was clear, and the other vets weren't convinced that it was FIP. We have no idea what our next steps should be and do not have an absurd amount of money to spend since we our college students. We really need some advice on what our next steps should be. We thought he was doing so much better so this diagnosis was a huge surprise to us. Any advice will help, thank you.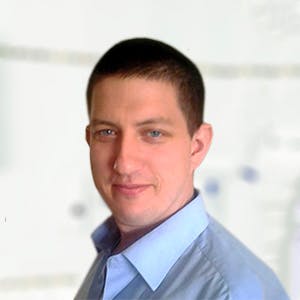 3320
Recommendations
Faecal testing for FIP isn't reliable and a cat must be tested monthly for a period of five or six months to verify that it is either truly positive or negative for FIP. A cheaper test is a Rivalta's test which is performed with distilled water, acetic acid and a drop of abdominal fluid (ascites); if the drop of abdominal fluid dissolves then the test is negative, if the drop floats/sinks intact/looks jellyfish like then the test is positive. Other causes of ascites need to be determined including peritonitis, liver disease, tumours, congenital anomalies among other disorders. Regards Dr Callum Turner DVM www.msdvetmanual.com/generalized-conditions/feline-infectious-peritonitis/overview-of-feline-infectious-peritonitis
From what I explained above, if you were his vet, would you be overly concerned that its FIP?
I'm taking him in to get blood work done this afternoon.
Add a comment to Kelso's experience
Was this experience helpful?
Diablo
domestic short hair
15 Years
2 found helpful
Hi I have a 15+ year old male cat with lymphoma(large cell I believe) He's very thin, has diahrrea a lot, but is still eating like a champ. Right now the vet has told me he is pretty much in hospice care. His abdomen is huge and filled with fluid but they didn't want to train because they said it would just fill back up. Wondering if it would still benefit him/make him more comfortable to do it, how much on average does it cost, and in your opinion, at this point, would it be of benefit? I feel like I'm just letting him die:( Thank you.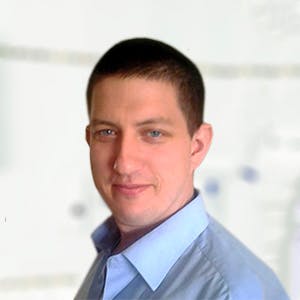 3320
Recommendations
Draining the abdomen will give some short term relief (easier to breath and less weight to carry around), but would fill up again and require regular draining if diuretics are not effective. Cost can vary widely depending on your location and Veterinarian but a call to your Veterinarian would clear this up. Regards Dr Callum Turner DVM
Add a comment to Diablo's experience
Was this experience helpful?
Mingming
Persian
6 Months
0 found helpful
Hi we dont know why our cat have big tummy seems like she is pregnant. She just gave birth few months ago and normally we leave him outside our villa. How i will know it she is pregnant or have some problem in her stomach.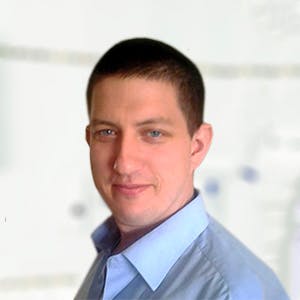 3320
Recommendations
A bloated or enlarged abdomen may be caused by another pregnancy, fluid accumulation or gas; it is possible to determine pregnancy by palpation but shouldn't be attempted by owners. The link below offers some information on pregnancy detection in dogs and cats and is a useful guide to read through; ideally if you suspect that Mingming is pregnant, if is always best to check in with your Veterinarian. If you suspect that Mingming may be ill, again a visit to your Veterinarian is advised. Regards Dr Callum Turner DVM www.msdvetmanual.com/management-and-nutrition/management-of-reproduction-small-animals/pregnancy-determination-in-small-animals
Add a comment to Mingming's experience
Was this experience helpful?
Mimi
Tabby
15 Years
1 found helpful
Our 15 year old cat had fluid in her abdomen which was drained yesterday. A blood test was done which was normal (other than slight hyperthyroidism) and an ultrasound did not show any issues. Before the fluid was drained she was eating very well and in good spirits. However now that the fluid is drained, she refuses to eat and only drinks water which she immediately vomits out. She is also very weak and has trouble walking. The vet said to wait it out a day and return tomorrow if it is not better but I am wondering what could be causing such a change in the cat after the fluid was drained?
Thank you!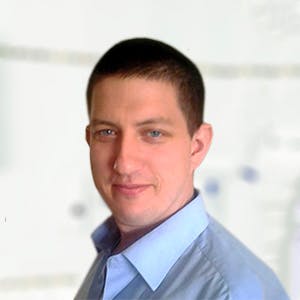 3320
Recommendations
The removal of fluid from the abdomen will cause lethargy in a cat (especially in a geriatric cat) due to an increase in cardiac output due to splanchnic hyperemia. The vasodilatation that occurs in the spleen leads to a lowering of blood pressure and a compensatory an increase in cardiac output causing the lethargy. Regards Dr Callum Turner DVM
Add a comment to Mimi's experience
Was this experience helpful?
Briar
Shorthaired domestic
1 Year
1 found helpful
Hi, I have a one year old cat. He just started showing signs that he has fluid in his abdomen a few days ago. We took him to the vet yesterday, and they did an ultrasound. They said that the fluid wasn't blood. They suspect that he has FIP. I've done some research, and I can't figure out why they think that since he's not showing any of the signs, except the abdominal swelling and lethargy (I'm guessing because moving with all that fluid in you is uncomfortable). He still purrs when I pet him. He even still likes getting his belly rubbed. We got him from a shelter, but he was only there for maybe 5 days tops, and that was a year ago. We don't have much money, so I'm trying to find out as much as I can before spending all kinds of it.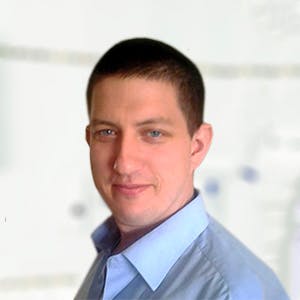 3320
Recommendations
Whilst there are many causes of ascites in cats, there are very few in younger cats with FIP being one of them; the symptoms may not all appear at once. A simple test would confirm or rule out FIP, but a standard blood test would show any problems with liver, kidney or protein levels which could all cause ascites. Regardless of the time spent in the shelter, a cat only needs a moment in a shelter to pick up an infectious disease. Regards Dr Callum Turner DVM
Add a comment to Briar's experience
Was this experience helpful?
Maui
Shorthaired domestic
6 Months
1 found helpful
My 6 month old kitten had diarrhea for a while, went to the vet and had her dewormed. Took a fecal test and found she had giardia. We gave her medicine for this too, still had mild diarrhea, so we switched her to a vet recommended bland diet. STILL saw diarrhea and she was very gassy. We are now noticing mild bloating in er that tummy and she seems uncomfortable lying down. What could this be? No vomiting, lethargy, or weight loss. She doesn't seem to have difficulty breathing.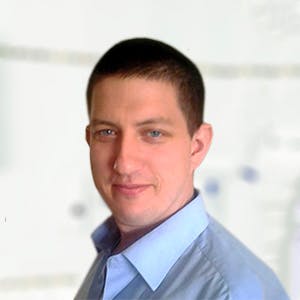 3320
Recommendations
It is difficult to determine the possible causes of diarrhoea and abdominal swelling in a kitten if other causes have been ruled out like food intolerances and parasites. One cause which comes to mind is feline coronavirus which may cause diarrhoea, upper respiratory tract disease (the nasal discharge), lethargy, abdominal swelling and poor growth. Without examining Maui, it is hard to think of different causes, but with the development of abdominal swelling I would recommend revisiting your Veterinarian for further tests. Regards Dr Callum Turner DVM
Add a comment to Maui's experience
Was this experience helpful?
Canimsin
Domestic longhair
13 Years
-1 found helpful
Hello Dr.
I have a 13 years old indoor male cat. He has fluid in abdomen. He does not eat, drink very little water. He is dehydrated and lost weight.
Our Dr. drained the fluid (650ml) and tested could not find any FIP, cancer cell nothing. Blood test did not show any cancer or FIP. Then X-ray and ultrasound did not show any specific organ has problem. Dr said there are some cloudy sections around the heart but cat does not have any abnormal heartbeat. His heart rate is good and there is no skip. Also he is breathing very well without any extra afford.
Dr gave him Convenia and Dexameth Sod Phos injections and appetite pill. Also Dr suggested IVF LRS under skin around 300mL a day to keep my cat hydrated so we can keep the kidneys healthy.
I gave my cat fluid under the skin for 7 days recommended dosage and I went back to Vet to check. Second time we removed almost 1L fluid from his abdomen.
As long as I gave my cat fluid under the skin he goes to pee (no pain) but not much ball movement.
This is 2nd week and he lost some more weight, still does not eat and drink water. I try to force feed with syringe but he does not want to eat. I tried small amounts very gently still did not eat. His mouth is very dry so I am giving the fluid under the skin (as directed by Dr and I watched many videos online).
I am working with our Dr closely doing everything by the book also watching videos how to treat cat in his condition so making sure my cat is not under stress or pain.
However he is not getting better. I am searching everywhere for a good solution to make him better before it is too late.
Please let me know if there is anything else we can safely try or we are missing some treatment.
Thank you for your time
Regards
Omer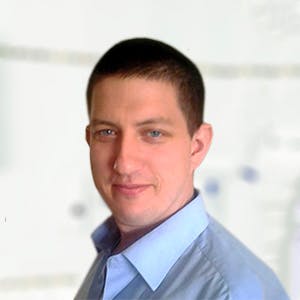 3320
Recommendations
The usual causes of ascites in cats are infectious diseases (like FIP), portal hypertension, right-sided heart failure, peritonitis, kidney failure, low blood protein, cancer, urinary tract rupture or liver disease; if not carried out already, a full blood profile would be valuable to check liver and kidney function as well as blood counts and protein levels. Given his age, there maybe age related causes due to aging. Without a full blood test result, I am unable to assist further. Regards Dr Callum Turner DVM
Thank you very much for quick response. First blood test did not show any thing but that was 2 weeks ago. Also I am not sure if the test was full blood profile. I will check back his Dr. again Monday morning.
Thank you again for your help.
Regards
Omer
Add a comment to Canimsin's experience
Was this experience helpful?
kitt
domestic short hair
10 Years
-1 found helpful
cat has fluid in tumm was drained 2nd time yesterday has traces of cancerous cells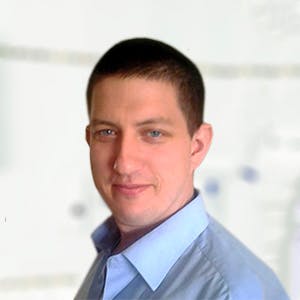 3320
Recommendations
There are numerous causes for fluid accumulation in the abdomen, including low protein levels in the blood, right sided congestive heart failure, tumours, leakage from the urinary tract as well as hormonal conditions and infections. The treatment is cause dependent and unless the cause is found, your Veterinarian will be only treating the symptoms and not the primary condition. Blood tests and x-rays would be useful in helping to determine a cause, the presence of cancerous cells in concerning and an x-ray or ultrasound followed by exploratory surgery is probably the next course of action. Regards Dr Callum Turner DVM
After more than one year of sporadic vomiting of bile and recent discomfort my cat had an ultrasound followed by an xray. the stomach could not be viewed b/c of fluid in stomach. He had bloods drawn and urinalysis done 4 months ago, but after all this still no dx.
Add a comment to kitt's experience
Was this experience helpful?
Stan
Tabby
14 Years
Please help! Stan has always had mild diarrhea, but small amounts some what like a paste, around two months ago it became very watery and he was turning his nose up at his regular food (bland diet food to keep his stomach calm) He also began making a crunching sound whilst having to chew down on food. *xrays show its down to his old age* He had general blood work done all was fine except for low protein levels, possibly due to the diarrhea and eating abit less, His regular weight is 3.4kg he is now around 2.5/2.8kg, he is very skinny. Thyroid, Kidney tests showed nothing wrong, same for a stool sample that was tested. Has been on cortisone tablets to keep up appetite and regulate his insides, we had x-rays and ultrasound done, the x-rays show fluid in his abdomen, a sample was taken and we were told its linked to cancerous lymphoma, The build up of fluid isn't huge and isn't causing him trouble moving, breathing is normal and he is eating well currently, he only seems uncomfortable sometimes before he uses his tray, My questions are should we request to have the fluid removed to at least relive that feeling for awhile? We wasn't told there was any detected growth or tumour, would there be a growth to find for sure and remove? Also no word on any internal bleeding, What diuretic drugs are there we can ask the vet about to help remove/reduce/manage the fluid inside? **are there any drugs or treatments to help with his diarrhea? It seems like he can't gain any weight back or stay hydrated when the diarrhea is so constant, he has a powder in his food that acts as a pro-biotic to help but it hasn't made a difference Desperate to find solutions to at least halt this and make him build himself back up, seemingly wasting away due to bad diarrhea please any help is greatly appreciated
Halo
Cat
11 Years
My cat, Halo has a very large abdomen. It is tight and extremely uncomfortable. She moves as little as possible but still eats and drinks as well as has bowel and urine. I took her to the vet where they took an x-ray and ruled out gas and tumors. He said it was fluid but when he tried to get a sample, he was unable to with multiple tries which led him to believe it was in the tissue not free flowing fluid. He then took a blood sample and the results were that she had a very high white blood cell count which indicated infection, but he said that something wasn't conducive and indicating kidney problems. His best thought was cancer. I feel helpless, like I'm just watching her function but very uncomfortably. Can I not do anything? Could it might not be cancer and possibly have something to do with her having a terrible ear infection that took 2-3 months of bouts of antibiotics to finally get rid of it? Ugh. Help me help her!
Bigfoot
Long Haired Gray
14 Years
My cat Bigfoot is 14, beautiful cat, as a senior he's lost weight but sudden weight loss, took him in for check up as had gook in eye, vet said fluid in abdomen, needle drained it, said could be heart, sent home with prednisone and diuretics, did blood work, went for recheck still had fluid, said 2 enzymes in workup were liver, did shots, needle drained, said needed hospital to drain more, I took him home, rest of bloodwork came back hyperthyroid, am treating for that now vet said NOT heart heart sounds good, needs to come in. Well he had reaction to the 2nd drain got real sick vomiting, week, but come thru with flying colors. Now vet won't do the hospital drain one says have to go to 911 clinic with 24/7 drs on staff, they charge $3,000 versus the $139.00 he does! I can't afford that and he just says take meds and pray thyroid works for liver! I'm so upset and hurt, and angry I can't give him a chance by getting all the fluid out. Any thoughts? Cat is eating, taking meds but it's only been 3 days for thyroid minus 1 dose when he vomited after procedure.
Jasmine
Russian Blue
13 Years
Has Symptoms
Lethargic, Lessened Appetite, Some Difficulty With
Jasmine's abdomen began to mildly retain fluid a few weeks ago. After a week-long business trip, we arrived home to see her abdomen was quite large. Blood work with snap tests were done, showing elevated leukocyte levels but nothing else . An x-ray showed the abdomen was completely filled with fluid, so we did an abdominocentesis and draining of the fluid in hopes of diagnosis. Unfortunately the tests came back with no diagnosing information--no cancer, infection, etc. At this point, she has become very distant and even more lethargic and is barely eating. The doctor I've been seeing proves unhelpful at this point. I would really appreciate a consult on what steps you would take next! We're trying everything we can but she seems to be quietly passing.
Hiro
Shorthaired Domestic
6 Months
My kitty has swollen abdomen. Upon checking with the vet, she said there's fluid in it and we're prescribed of antibiotics and diuretic for a week. The first few days we're seeing improvements. On the 4th day however, it stopped and we're unable to return to the vet for a week due to conflict of schedule. Once the meds have stopped, her abdomen grows again returning to it's previous size. Once we went back to the clinic, she was prescribed of a different brand of antibiotic w/ higher dosage, diuretic and iron plus bcomplex vitamins. On her 2nd day with these new meds, we noticed she hasn't pooped up until now 4th day. The other day I caught her eating her litter. Last night she suddenly became lethargic and somehow it appeared as if she is dizzy, has difficulty in sticking her head to her food or water bowl. I was able to give her a few bits of kibbles by holding it with my hand. We're going back to the vet today. It's 5am where I'm at and I just can't sleep because of worry. Should I request for an ultrasound? A heart exam or something? I'm afraid this is a very serious condition and would lose my baby like her brother when they were 3 weeks old.
COOMER
Cat
My 18 yo cat has been getting thinner. In March this year he was showing signs of decreased appetite and vomiting ,voiding and drinking alot. Blood tests at time showed increased creatinine. ...not extremely elevated though. Did not get full panel done d/t lack of funds and his age. He was given sq fluids and seemed OK until last few days...not eating at all. Not drinking water and straining to have BM (which he would vomit after) and belly distended. More so on left side. He was given an enema last night in ER and given only 50 cc's fluid SQ. They didn't want to give more than that cause they heard a heart murmur. News to me! He did not show symptoms like my one cat from years ago did. Today...took him back to our vet...X ray...to my disappointment showed fluid in abd.....and fecal. We really thought "Coomer" was done back in March because he seemed worse than...until now. I didn't want to put him through another enema today. They just gave him SQ fluids. We brought him back home .Unfortunately tomorrow we have decided to lay him down. It still bothers me not knowing original cause of all this ....thats just me, but Cannot see spending hundreds of $'s just to find out cause which ultimately won't fix it. He was so alert and happy too until yesterday. He also had 3 tiny bumps in a row on his belly which I noticed 2 weeks ago. But ER dr. Didn't seem too concerned about it. Now I'm thinking we should have at least drained his belly to give him comfort. Thank you in advance for any feedback