What is Lymph Node Inflammation?
The production of too many immune cells at once is what causes the lymphadenopathy. Either a solitary nodule can be effected, or a group of nodules. When this occurs in younger cats, it is generally due to an infectious disease. Swollen lymph nodes are a common finding in many sick cats. Infections and other complications signalled by inflamed lymph nodes need to be treated by a veterinarian as soon as possible for the best results.
Lymph nodes are ducts within the body that are used to collect fluid and return it to the bloodstream. Inside the lymph nodes, lymphocytes (white blood cells) destroy bacteria, fungi, viruses, and cancer cells. When the body faces infection, the lymph nodes located closest to the infection will swell or enlarge. This is referred to as lymphadenopathy.
Symptoms of Lymph Node Inflammation in Cats
As lymph nodes swell from many different types of infections all over the body, various symptoms can occur. Below are the most common symptoms associated with lymphadenopathy.
Swollen lymph nodes
Tender or painful lymph nodes
Fever
Lethargy
Vomiting
Diarrhea
Weight loss
Loss of appetite
Difficulty swallowing
Mouth abscess
High temperature
Limping
Dull hair coat
Causes of Lymph Node Inflammation in Cats
Generally, the cause of swollen lymph nodes has to do with a nearby issue in the body. These issues can range from minor to life-threatening and should be evaluated by a veterinarian. Causes are as follows:
Bacterial infection
Fungal infection
Viral infection
Parasitic disease
Allergies
Reactive Lymphoid Hyperplasia (benign lymph node swelling)
Cancer of the lymph nodes or nearby organs
Neoplastic Infiltration (meningitis caused by cancer cells)
Diagnosis of Lymph Node Inflammation in Cats
The first thing that a veterinarian will need from you is your cat's extensive medical history. This can give clues to underlying problems that may have developed to cause the swelling. A physical examination of the cat will be completed to try and locate the affected lymph nodes by feeling key areas of the body. Often this will include the submandibular (where the jaw meets the neck), the axillary (armpit of the front legs), the prescapular (where the front leg joins the shoulder) and the popliteal (on the rear legs opposite of the knee) areas. If there is any pain in these locations, that is an indication of swollen lymph nodes.
The vet will rule out all possible harmless syndromes by assessing all symptoms. Blood work will be done to get an overall picture on the cat's health. A complete blood count will show how many blood cells are present and indicate if cancer is the cause. A biochemical profile will show other substances in the blood. Urinalysis can help detect bacteria that may be causing infection. A lymph node biopsy to collect samples for microscopic examination may be needed if cancer is suspected.
X-rays and ultrasounds can be used to detect tumors or other abnormalities on the lymph nodes. When any lymphadenopathy is present, Feline Leukemia Virus and Feline Immunodeficiency Virus should be tested for. A fecal parasitological exam may be needed if parasites are suspected. The vet may recommend more extensive testing until a cause has been identified.
Treatment of Lymph Node Inflammation in Cats
To restore lymph nodes to their normal size, the underlying condition that is causing the inflammation needs to be treated. There are a number of different treatments depending on which ailment the cat is suffering from.
Bacterial Infection
The corresponding antibiotic will be prescribed to eliminate a bacterial infection. Antibiotics are often prescribed for 2-4 weeks.
Fungal Infection
Antifungal medication, shampoo, or cream will be prescribed to eradicate a fungal infection affecting the cat.
Allergies
In the case of allergies, tests or the process of elimination will be used to identify the allergen. Once identified, the allergen will be removed from the cat's environment or diet.
Viral Infections
Most viral infections can only be treated symptomatically. The cat may need to be hospitalized for supportive care while fighting a viral infection. Intravenous fluids may be administered to keep the cat hydrated. Other care may be administered to keep the cat as comfortable as possible.
Cancer
Cancer of the lymph nodes is very serious and needs to be treated aggressively. There are three main ways to treat cancer of the lymph nodes.
Surgical Removal: This may be possible if the cancer has not spread out of the lymph nodes. If the cat is in good condition, a general anesthetic will be administered and surgery will be performed. Depending on the location of the lymph nodes, the surgery can vary in its overall risk. At home care will be needed upon discharge.
Chemotherapy: This treatment can slow the progress of lymph node cancer in cats. It should be noted that cats are not treated the same way as humans. If the chemotherapy will drastically reduce the cat's quality of life, it will not be used.
Radiation Therapy: This treatment is often used in combination with surgery. It can focus on the microscopic occurrences of cancer that cannot be surgically removed.
Recovery of Lymph Node Inflammation in Cats
Once your cat is home, take care to administer all prescriptions exactly as requested. This can help ensure all infections are properly treated. If symptoms are not going away, further treatment and tests may be necessary to find the root of the issue. A check-up appointment will be needed to gauge if lymph node swelling has gone down.
Once an infection has cleared out of the cat's system, the lymph nodes should return to their normal size. If the cat has undergone surgery, extra care should be given to keep the incision clean and decrease all stress inducers during the healing process. It should be noted that in cases of lymph node cancer, prognosis is not great, with the maximum survival being about two years.
Lymph Node Inflammation Questions and Advice from Veterinary Professionals
Squeakers
Calico
4 Years
1 found helpful
Has Symptoms
Scabs scratching licking lumps on inner-thigh
My short haired calico has this skin problem. She's got scabs all over her poor furry body, shes constantly scratching and licking; vomiting hairballs because of this. She eats like a horse and is pretty active. She's about 4 years old. I've recently noticed the "insides" (inner thighLolof both back legs have a huge lump in the same spot. I thought they were lymphnodes but my vet said no, told me to give her some benadryl and sent us on our way. Thank goodness her visits are only $38 ea time! Lo Needless to say, after 1 month she is no better and I feel that these pills are doing her more harm than anything.
Did you ever figure out what the issue was? I believe my cat has this same thing...
She may be highly allergic, possibly to flea bites. This causes significant inflammation and stresses the immune system. Avoid oral flea meds. Consider also possible food allergy, such as fish, corn, wheat, etc.
Add a comment to Squeakers's experience
Was this experience helpful?
Monti
Himalayan
17 Years
0 found helpful
My 17 year old himilayan has swollen lymph nodes that come and go. This has gone on since December of last year. His blood work is normal. He had 2 teeth pulled in july. This did not resolve anything. When the lymph nodes in his neck really swell up he becomes withdrawn, reduced appetite, and low energy. Bathroom habits unchanged.
My cat is doing this. Did you get a diagnosis?
Add a comment to Monti's experience
Was this experience helpful?
Tigger the tiger
Not sure
6 Months
0 found helpful
Has Symptoms
Eye discharge sneezing swollen lymp
My 6 month old cat has been sneezing alot, has eye discharge, and has swollen lymph nodes in his neck and arm pits. This has been going on for 3 days now. He lives with other cats and a dog. Everyone else seems fine. He is around a lot of cigarette smoke. We had a flea problem. And he does not have any vaccines.
Can you avoid the smoke and treat for fleas? Avoid oral flea meds. Consider an air purifier. Vacuuming one side of the home at a time so the pets can be placed in the opposite to avoid too much noise is helpful. Please see a vet.
Add a comment to Tigger the tiger's experience
Was this experience helpful?
Zeke
domestic short hair
2 Years
0 found helpful
We rescued our cat Zeke at the end of January. When we got him, he had a lot of eye discharge and green boogies. We put him on daily lysine powder per the vet. He's (very vocal cat) lost his voice & had swollen lymph nodes about 3 or 4 times in the last 10 months. When we've taken him to the vet, they give us medicine he won't take. Can't inject anything into his mouth because he was a stray & he won't take medicine by mouth (tried pill pockets). Just not sure whether to bring him to the vet 4+ times per year when this happens if he won't take medicine by mouth. He doesn't lose his appetite or weight, no fever, diarrhea, or vomiting at the same time. Some sneezing & sounds like difficult breathing is normal during these times.
Our vet uses a shot for many infectious episodes, it's a long acting antibiotic for difficult to medicate cases - called Conveniacare or something like that. She usually charges about $25 for the shot. It lasts about 10 days, same as a course of oral antibiotics. Works GREAT, hope this helps you.
We use churu treats to give our cats pills! They are a lickable treat in a tube. Basically like a gogurt for cats! We bought a pill crusher from wal-mart and ordered the churu treats off amazon. If you crush the pill and then squeeze the churu treat into a bowl and mix it together, they will just lick it up! I haven't met a cat that didn't love it! Try it out!
Add a comment to Zeke's experience
Was this experience helpful?
Callisto
Siamese
20 Months
1 found helpful
Our young Siamese - a boy - got ill sort of suddenly. Initially we thought he was trying to cough up a fur ball, but his coughing fits became more and more concerning until he started to throw up all food he ate. This occurred in the space of 36 hours.

We took him to the vet who physically examined him, listening to his breathing and ranning a blood test to exclude liver and kidneys diseases; it came back negative. I was extremely concerned and doubted it was just acid reflux as he initially suggested; in my head he had injested something which he now was trying desperately to cough up. But I was brushed off by the vet who told me he did not think I should worry as much. Reluctantly, I caved in and he was put therefore on Famotidine 5mg for 10 days, 1 pill in the morning and 1 in the evening. Two days after that I rushed him again to the vet because I was deeply concerned and unhappy about the his general condition and the coughing, which by now got so bad he'd stick his tongue out almost completely.
It was scary to see him gagging, his tummy inflating and deflating clearly too fast. It looked as if he was in much pain and the worse was the cringing sound he made when finally something came up. We had never heard him make it before and he had been with us almost 2 years by then.

Normally he'd regurgitate some viscous, transparent liquid and then he would crouch in a corner sorry for himself. But most of the times now there was absolutely nothing coming up. I called again the vet for a third time; by now 5 days had gone by together with £250 in medications and "examination" which led to absolutely nothing, as I had suspected they would.

I then asked for scan and X-ray to be taken; but we never expected to be told he might have leukemia! The vet who scanned him told us that a chest lymph node had swollen and a sack of liquid had formed which was pressing against his lungs. That was what caused the coughing and vomiting, he added. He then told us that some 60% of said liquid in the sack had been removed and part of it sent to a lab for testing, to identify exactly what it was. He added that some cells had been taken from the lymph node (or sack, I cannot remember which) by means of a needle, to be tested in lab so to determine whether it is leukemia. He said not all the times such method is sufficient to gather enough cells for testing.

All we wish to know is how to ascertain with accuracy whether he has leukemia or some other disease, which the vet said sometimes can cause swelling of lymph nodes and infections leading to the formation of sack of liquids as in him.

I am now wondering also why these vets never called us for inoculation against FeLV. We took Callisto in when he was only 3 and a half months old, with all his documents including the vaccinations booklet. All got recorded, so I just can't figure why, why we haven't been asked upon his 4/5th months of life to vaccinate him against it?

Also, we have another Siamese in the house and are now scared that she might catch the disease. We wonder whether she might have it brewing inside, for she coughs as well as he did.

We don't know what tests to ask for to determine with certainty whether Callisto has feLV, or what to do next. Any advice would be greatly appreciated here!
Is there any wheezing, shortness of breath? Cough may be a symptom of asthma, airway inflammation, bronchoconstriction etc. Is there exposure to air fresheners, fabric softeners, detergents etc?
We have just been told that lab testing on the liquid came negative: it is not cancer. Vet now is thinking of feline peritonitis or lymphoma. What other diseases could cause the swelling of chest lymph node? Would Feline Foamy Virus do that?
Add a comment to Callisto's experience
Was this experience helpful?
Chloe
Orange tabby
6 Years
0 found helpful
My six year old orange female kitty has been "off" for two months now. She is mostly staying under my bed and has stiff walking & hindside. No visible wounds. She also had feline chin acne and has a small case of it still present. Her lymph nodes were swollen.
We have been to the vet several times and she has had:
2 blood lab panels
Urinalysis
Fine needle aspiration of the swollen node, neck
Biopsy of the node in the neck and one in the back leg.
She has been on clavamox, Clindamycin and an injection of another antibiotic. All of these antibiotics were prior to the biopsy.
Results of all the tests and procedures were inconclusive overall and vet said negative for cancer. We have been referred to a specialist.
She eats, drinks, uses litter box and even bats at her toys. She occasionally will come out to see us for pets and snuggles but quickly returns to under the bed. She again moves slow with hind legs and has not jumped or climbed in two months.
It's getting very expensive and I have no answers. Just want my sweet Chloe baby back to her usual self.
Thoughts on what could be going on with her?
Chin acne in cats is due to infection with a skin yeast called Malassezia. Has the vet done a chin scraping, looked under the scope and done a fungal culture with susceptibilities? Topical shampoos and mousses with ketoconazole and chlorhexadine are good. But if it has gone internal, Chloe may need an antifungal. Don't do oral ketoconazole;get the liquid itraconazole. Another good tool is lufenuron that is fiund in Program. It is anti-parasite but also antifungal and is safe vecause it's processed out through feces not organs. I wish you and Chloe alk the best!
My 12 year old female Burmese cat is going through the same thing right now. She started her first round of antibiotics last week, she drinks (warm broth) and uses the litter box, but same as you said she is just "off". Walks slow and seems so tired. I hope to get her back to normal! This all came on so quickly! Sending good thoughts to your sweet cat.
Add a comment to Chloe's experience
Was this experience helpful?
Ouija
Tuxedo cat
2 Years
0 found helpful
Has Symptoms
Sleeping in unusual place
Just noticed a marble sized lump on the left side of my cats bottom jaw. Also noticed his ears are radiating heat and he has begun sleeping in the corner of the room on the floor. However, as of now, he has no other noticeable symptoms. He is eating, drinking, playing, has clear eyes, and seems to have adequate energy.

What could be happening ? How do I help him? I can't afford a vet.
My cat has exactly same symptoms- ( thought lethargy and heat was due to high temps we are experiencing ) took him to the vet who gave him a longacting antibiotic injection.Vet thinks it might be an abscess.....hoping it's nothing more serious appears to be improving now .
Add a comment to Ouija's experience
Was this experience helpful?
Tobiko
Average medium hair tabby
12 Years
2 found helpful
Has Symptoms
No reaction to antibiotics and steroids
Hi, I have a cat that has been sick for about 6 months now, it all started with a weight lost from last April from 4.4KG (highest) to 3.2KG (lowest).

She wasn't eating much as well as accompanied by fever, we first did blood works and could not find anything. We were giving dosage of antibiotics as well as mouth fed (for 2 months). After 2 months fever was still present so we did x-ray and ultra sound. Ultrasound showed enlarged lyphmnodes. Vet suspects it's lymphoma but cannot be certain without a biopsy. Cat is pretty old (11, 12 now) so I wanted to try before we open her up. We did 2 courses of steroids (shots and mouth fed) and it didn't show much improvement. Vet said she cannot prescribe more unless we open her up and get a complete lymph node extraction for biopsy, we felt like we were out of options as the cards weight kept dropping so we agreed to it. During the operation when the vet was extracting the extremely enlarged lymph nodes, the vet almost could not stop the bleeding because the nodes were so large and it had arteries all over them. But she was able to close up the bleeding and she has recovered from the surgery now. Report went to oncologist and 1/4 said it's possible to be lymphoma and 3/4 said they did not see cancer cells within. We did 2 months of mouth fed cancer pills (I forgot the name, we go back twice a week) but her weight just kept dropping and didn't show huge sign of improvement.
my young cat also eating s/o started vomiting. He had surgery and they found inflamed lymph nodes. I'm staring to think the food had something to do with his illness. They took biopsies but I have no results yet. Did you report the food to royal canin?
My orange tabby (Fiji) is 13 and has the exact same symptoms as yours. He became symptomatic approximately 8 months ago. The vet says that he likely has lymphoma, but does not know for sure unless they do an aspirate the lymph node. I am skeptical of this lymphoma "diagnosis" because of the length of time he has been symptomatic. Average life expectancy is only 4 weeks without treatment, yet my cat is still hear 8 months after onset of symptoms. I'm trying to decide whether to confirm the diagnosis or move forward with steroids and chemo without the diagnosis. Is it possible that the food is the problem? My cat is on Royal Canin SO.

Please post an update. I'd love to hear how your cat is doing.
Add a comment to Tobiko's experience
Was this experience helpful?
Shinobi
domestic short hair
3 Years
0 found helpful
My 3 year old cat Shino has swollen lymph nodes under both arms and larger soft lumps on his abdomen. He is unneutered and had urinary crystals. At the time he was treated for his urinary issues, his lymph nodes were not noticeably swollen and the vet ignored his abdominal lumps. He even had an xray and no comment was made about any issues. Could this be a sign of cancer? We don't have much money, and we do have more vet visits planned, but I am very worried. I know catching malignant tumors fast is important, but we simply cannot afford extensive treatment at this time. I really can't stand the thought of losing him so young if it's something we can treat.
Add a comment to Shinobi's experience
Was this experience helpful?
Walker
Domestic Tabby
2 Years
0 found helpful
Walker has had three flare ups in roughly 15 months. He gets a fever ,lethargic,loss of appetite. After fluids ,cerenia and convenia he normally returns to normal in about a week. This third flare up isnt getting better . A second doc noticed lymph nodes in his back legs swollen. And he seems sore towards that area and has an odd gate. He is now on minocycline today being his third dose. Still has a fever after 12 day ranging from 103 to 104.4. After the convenia he seemed to improve by 75% in his behavior but still fever and really no appetite and seems sore still in the back legs. Vets seem confused on what to give or do .
Add a comment to Walker's experience
Was this experience helpful?
Rebecca
Unknown
6 Years
0 found helpful
My cat had swollen neck lymph node on the right side. About 5 cm diameter. Amoxicillin and clavualonic acid for one month resolved the problem. After two months the right neck lymph node grown again 5 cm during one month. Veterinar gave to my cat the same antibiotic for one month and cefalexin for 10 days. After 5 months the neck lymph grown again but on the left side 5 cm. The cat is feeling good. Appetite is regular. Only a little bit hard breathing due to pressure of the swollen node on trachea.
Nobody can understand what is it. Do you have maybe experience with cases like that? What can you suggest to do?
Hi Rebecca, did you get a diagnosis for this? My cat has similar. Thanks
Add a comment to Rebecca's experience
Was this experience helpful?
Tiggy
Indian calico
14 Years
0 found helpful
Medication Used
Clavamox antibiotic- oral
My 14 year old cat has recently tested positive for FPLV and while her physical symptoms are less, she has swollen lymph nodes on one side along with a runny nose and watery eye. Her neutrophils count is low and she also seems lethargic. She is eating although not as much and seems uncomfortable. Her antibiotic recently changed from Clindamycin to Augmentin. Any input will be greatly appreciated.
Add a comment to Tiggy's experience
Was this experience helpful?
Morty and Callie
Cat
5 Months
0 found helpful
Has Symptoms
Swollen lymph nodes in neck
We found these kittens in the shed and brought them in. They were very close to death and we mistook Morty for actually being dead. They have had some eye and nasal discharge off and on, and we discovered that Callie is deaf. The discharge comes and goes but it never seems to bother them. They're both very playful and crazy. I realized that Callie had swollen glands a few days ago, then just today, Morty does too. This is after finishing a round of oral antibiotics. The discharge is much better but still there, slightly. As I said, this does not affect how they act. They are rambunctious and playful, eat well, and basically are typical crazy kittens, one just happens to be deaf. Why the swollen glands!?
Add a comment to Morty and Callie's experience
Was this experience helpful?
Mr Juicy
American Shorthair
14 Years
0 found helpful
I just learnt my 14yo kitty might have carcinoma. He is very cancer prone and already had fiber-sarcoma that caused him a leg and skin cancer at the back of his ear before. He has been losing weight (20% of his weight), having diarrhea and swollen lymph nodes. His biopsy came back non-conclusive but pointing toward carcinoma. But he is too weak to get another biopsy with a surgery, so the vet just gave him Leukeran 2mg & prednisolon for 2 weeks to see if it helps with his inflammation. I just wanted to know if anyone has similar experience and might be able to point us to the right direction. Should I get him an oncologist directly?
Add a comment to Mr Juicy's experience
Was this experience helpful?
Fluffy
Domestic shorthair
2 Years
0 found helpful
Has Symptoms
Constipation, lymph nodes, lethargy
PLEASE HELP!

My cat Fluffy is a year and a half old. She's typically very vocal and active but the last week shes been sleeping a lot more, she's lost weight, doesn't have an appetite, doesn't drink fluids, and doesn't poop. She doesn't usually eat anything abnormal besides her cat food and human food on occasion. She doesn't sit on her stomach to avoid putting pressure on it and barely walks anymore.

On Friday I took her to the vet and they did an X-ray. It showed a bit of swelling in her intestines and a good amount of poop in her colon she wasn't releasing. She also had a slight fever. They gave her an antibiotics shot (convenia), a vitamin b-12 shot, and a fluids SQ shot to keep her hydrated. He told me to give her 1/4 teaspoon of Miralax to help her bowel movement.

The next day, I saw no improvement, appetite decreasing more, and she was meowing in pain a lot so I took her back to the vet. They gave her an enema and another fluids SQ shot. The vet told me she didn't have a fever anymore which was good. He also told me to keep an eye out for her right back leg because he saw weakness it in and was afraid it was a clot indicating heart disease. I kept an eye on her.

The next day I felt like her breathing became a bit more rapid so I took her to the animal hospital. They put her on oxygen and told me the rapid breathing is most likely from the fever (which had returned and was bad it was 105.2) because cats don't sweat like humans so breathing rapidly is the only way they know how to cool themselves down. They did a blood test and everything came back normal. They kept her on fluids and gave her pain meds throughout the night.

Today her fever went down from 105.2 to 103.1. She wasn't eating until I came and fed her and she ate a good amount (better than she has been eating all week). They did an ultrasound. The ultrasound showed lymph nodes in her abdomen. They aren't sure what it's from. They also found a small issue with her spleen. I'm very scared it could be something fatal, but I'm not sure what more to ask the vet. All she said was we have to keep her away from whatever is causing the lymph nodes, but how am I supposed to know what caused it in the first place? The only thing that changed in the house recently is the room with the cat litter being changed. Also, I recently saw one of my other cats develop dandruff and now Fluffy has it too. (Not sure if there's even a correlation). The vet said it could be due to the rabis vaccine that she was recently given on the 29th of October, but then how does that cure itself and how can I know if it's from that or not? Please help!
Add a comment to Fluffy's experience
Was this experience helpful?
L
Siamese
10 Years
0 found helpful
I've had Siamese L since she was a kitten and she is now 10. She's always been an indoor cat and had all of her kitten injections. She has a very large swelling to the right & under her jaw in what I assume is her lymph node. This swelling happened just after she lost a tooth so I thought it could be an abscess and took her to a vet who did a needle test but there was no pus. She's had it for about a month now, none of my other 3 cats are experiencing similar. She is acting normal and eating/drinking though I think she has lost a little weight. What could this be?
Add a comment to L's experience
Was this experience helpful?
Kookie
Local
6 Weeks
0 found helpful
i have a six week old kitten which i found abandoned a few hours after he was born so i practically raised the little one. at six week he is severely underweight (only 200grams). he was doing fine despite of being small, feeds well according to his size. but two days ago, he had difficulty swallowing and he had a fever so i took him to the vet and prescribed him meloxicam (.1ml for the first dose, the .05 succeeding days, for 5 days). his fever was gone. but a day after, he's still not swallowing well, not pooping for two days and urine is bright yellow. then i discovered why he was having trouble swallowing, his under chin is swollen, and i noticed his left eye became cloudy, he was teary eyed. then today his right paw became swollen, too. i think the vet didn't really take a good look at him because he was just a small rescued animal. i am very heartbroken as of the moment watching the little fella become weaker by the moment.
Add a comment to Kookie's experience
Was this experience helpful?
Leonardo
Not sure
3 Years
0 found helpful
i have a 3 and a half year old cat whom i found abandoned by its mother he looked so near death i didnt expect him to make it, but he did and here we are years later, only troubling thing is since ive had him he had lymph nodes larger than the normal cat, i have other cats and i dont even feel anything there with them! but as he got older they got bigger, hes so underwieght and we had a flea problem when moving into a unknown to us infested home. and thought maybe thats why he lost wieght, but we gave him deworming medicene and im suspecting that wasnt it at all.. i dont know what to do i love my little guy and want him healthy.
Add a comment to Leonardo's experience
Was this experience helpful?
Shadow
Siamese and buramise
4 Months
0 found helpful
My kitten shadow, is approximately 4 or 5 months old and the left lymph gland is swollen and he's throwing up, tired and not eating. He's been like this for 2 days. He was an outside kitty that showed up a few months ago and never left. So I don't know what the history of his mother and father is. Any advice? Please? He's normally a fun and outgoing kitty that runs around all day, and I'm worried.
Add a comment to Shadow's experience
Was this experience helpful?
Little Red
domestic short hair
6 Months
1 found helpful
Medication Used
Clavamox antibiotic- oral
6 month old kitten, presenting with swollen mandibular lymph nodes, nasal discharge. Kitten has been on clavamox for treatment of respiratory infection since 3/7. I'll add that the kitten just had an eye enucleation on 3/12 due to severe eye infection in the left eye. Nasal discharge and sneezing have lessened since upping the dose of clavamox per veterinarian instructions post surgery. He has had swollen lymph nodes since he was very small. When we found him both eyes were badly infected, severe hypoglycemia (was having seizures and slipped into a coma), severe constipation, and upper respiratory infection. All of these issues have been resolved except for the respiratory infection. When we had him neutered we had some tissue that was covering the eye removed in an attempt to save the left eye. Unfortunately in the next few weeks the tissue grew back and we started having the respiratory issues again. So we went to another veterinarian to have the eye looked at. He dissected the eye a little bit to see if there was a better option than removing the eye. But there was not. Should I be concerned about the lymph nodes being swollen or should I justgivethtet enucleated eye more time to heal? The surgery site is healing phenomenally! And the respiratory issues seem to be going away.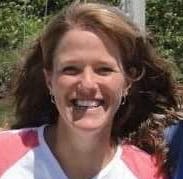 1611
Recommendations
Thank you for your email. At Little Red's age, and with his history of terrible disease, it is unlikely that he has lymphoma, and it is likely that the lymph nodes are swollen as a result of everything that he has been through. You should be fine to continue to monitor him for ongoing recovery, and keep an eye on the lymph nodes.
Add a comment to Little Red's experience
Was this experience helpful?
Bdub
Domestic shorthair
2 Years
0 found helpful
My cat's front leg swells frequently, probably off and on for the past year. I've noticed that his back leg has started swelling as well 2 days ago. It has gone down since then. Today I noticed a large lump under his chin. Either than that, he has a healthy appetite. He has good energy but I've noticed that he does seem a little more sleepy than normal. He is bottle fed and I've raised him since he was 2 days old so I'm not sure if it's a stress reaction whenever I leave the house, allergies or something more serious. He also chews at his skin and has 2 little bald spots on his back leg joints from grooming.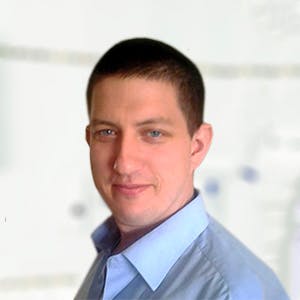 3320
Recommendations
It is difficult to say what is causing the swelling in this case; lymph accumulation, inflammation among other issues may lead to swollen limbs but without examining Bdub myself I cannot start to think of an possible underlying cause. You should visit your Veterinarian for an examination and possibly a blood test and go from there. Regards Dr Callum Turner DVM
Add a comment to Bdub's experience
Was this experience helpful?
Chico
Short hair domestic
6 Years
0 found helpful
Has Symptoms
Not eating or drink just wants to sleep
My cat is 6 years old. He has not been eating or drinking for about a couple of weeks. The vet has now kept him in as he had a temperature to. They found a lump and some kind of mass. One is saying it's not cancer, another say it is still a possibility. They are now awaiting the results of the biopsy and will contact me. I hate the waiting but I know it's the right thing to do.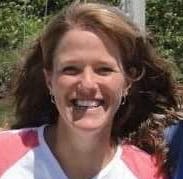 1611
Recommendations
The waiting is difficult, it is true. It does seem in this situation that you just need to wait and see what the results of the biopsy are, so that you know more what is going on with Chico and can make the right decisions for treatment for him. I hope that all goes well for him.
Add a comment to Chico's experience
Was this experience helpful?
Munchkin
Rescue, unknown
3 Years
0 found helpful
My cat has swollen glands under his jaw, both sides. Seems lethargic and has had 10+ Grass(?) ticks in the last month (its winter and he has tick spray on which helps but not enough to fully stop them) about 2 months ago he was very sneezey
No other symptoms can be seen.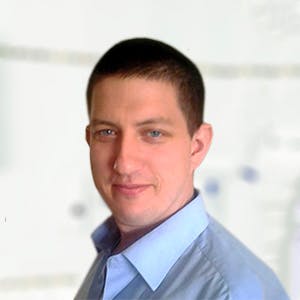 3320
Recommendations
You should take Munchkin in to your Veterinarian if the lymph nodes are swollen and there has been a history of tick in the past few months; without examining Munchkin I cannot say whether the cause is due to a tick borne disease or another cause. Regards Dr Callum Turner DVM
Add a comment to Munchkin's experience
Was this experience helpful?
Ryuk
Grey and white tabby
2 Years
0 found helpful
My cat's neck is swollen and he cries when I touch it. It happened just recently. He is about 2 years and 9 months old and he has no other visible symptoms. He still eats normally.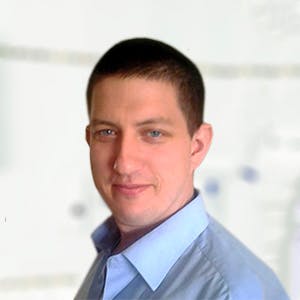 3320
Recommendations
There are many structures around the neck including glands (lymph nodes, thyroid, salivary glands etc…) as well as other possible causes for a swollen neck; without examining Ryuk I cannot determine the specific cause of the swelling or a specific treatment. You should visit your Veterinarian so that the cause may be determined. Regards Dr Callum Turner DVM
Add a comment to Ryuk's experience
Was this experience helpful?
Arimis
American Short Hair
5 Months
3 found helpful
Kitten about four months has swollen lymphnodes in his neck. He was put on anti boitics for a week. We did as the doctor said and he was getting better while on the anti biotic, but since we took him off, his voice has gone away and now his eyes are watery and bothering him. Lymph nodes are still enlarged. What can this be? He was tested for filv and fiv and it came back negative and he has had his first set of boosters.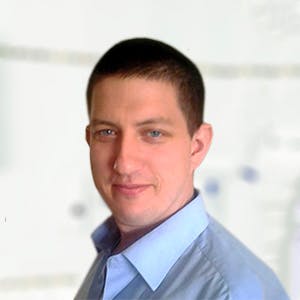 3320
Recommendations
Lymph nodes typically swell in response to infections, inflammation, allergies, cancer among other causes; if there has been improvement on the antibiotic it may be worth giving another course of antibiotics to see if there is any further improvement. Regards Dr Callum Turner DVM
Add a comment to Arimis's experience
Was this experience helpful?
Tommy
tabby
1 Year
0 found helpful
My one year old cat just had exploratory surgery. A mass was removed but unfounded for lymphoma. The vet said his GI track has swollen lymph nodes throughout. Liver and spleen normal. Blood work looks good...he had a high fever 105 previous to surgery now he's on two antibiotics and was given 72 hours to improve or euthanasia was suggested. He's not eating or drinking or voidingBM. The vet and interak medicine have ruled out various illnesses. What could be wrong? My mother is a pediatrician for 50 years and thinks viral.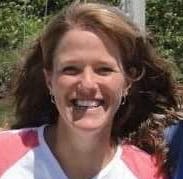 1611
Recommendations
Without seeing the mass or knowing more about his surgery, it is very difficult for me to comment on what might be wrong with Tommy, unfortunately. Abdominal masses can be the result of a foreign body, but surgical removal typically makes things better. If he isn't doing well post-operatively, he may have an underlying viral disease that is suppressing his immune system and not allowing him to heal normally. I hope that he recovers normally.
Add a comment to Tommy's experience
Was this experience helpful?
Finley
Burmese
5 Years
1 found helpful
Has Symptoms
Swollen glands below jaw line
I wonder if you could help me please? We have a beautiful red Burmese cat of 5 years of age. He is an indoor cat and is as healthy as an ox however 2 week's ago, I noticed his glands below his jaw line were both significantly swollen. I took him to the vet, who said it might be tonsillitis and gave him a steroid injection and requested I brought him back a few days later. On this occasion I saw a different vet who said they hadn't reduced in size so thought it may be an infection and put him on a week of twice daily antibiotics. We went back after the week and she suggested a blood test which we did and he was so very distressed. Anyhow she then said he would need a niopsy to see if it was cancer however I wouldn't want to put him through chemo and since the results may not even give us a result either way, we have decided to cancel the biopsy. He eats extremely well, fresh steamed fish and cat crunchies and seems lively and happy however has started to lick the walls for some unknown reason. We thought we would keep him happy and wait for changes however are unsure if we are being unduly cruel. Just not sure what to do. Thank you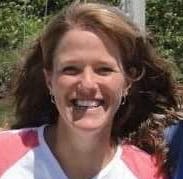 1611
Recommendations
If Finley has lymphoma, whether you decide to follow through with chemotherapy is your decision, and you just have to make sure that he is comfortable and pain free. If he continues to eat and drink and seems generally happy, you aren't doing anything wrong. If he starts to have problems breathing, eating, or seems depressed, then you may need to make a choice for him. As an aside, the biopsy should give you very accurate results as to whether it is cancer or not, and cats tolerate chemotherapy quite well.
Thank you for getting back so quickly, good sage advice which I shall now follow. Thank you again
Add a comment to Finley's experience
Was this experience helpful?
Roo
short hair, brown tabby
5 Years
1 found helpful
5 yr old male Roo, recent unknown laceration on tail, deep. We have not taken him to vet but have flushed the wound, and used Vetrimycin antimycrobial gel, colloidal silver. He is eating and drinking, urinating and pooping fine. In good spirits and lets us handle him. He gets overwhelmed at the vet and has had a couple of bad experiences. It is the 5th day of the wound and it looks to be healing with no sign of infection, but tonight we noticed a hugh grapesized hard mass which seems to be a swollen lymph gland under his front right leg. He lets us feel it with no indication of discomfort. I'm guessing it is a concentration of some kind of infection and he needs antibiotics but we have had bad experiences with overuse of antibiotics possible not being the type that should have been used. I know testing can be done but we have to watch our money with the amount of testing and dont have a great deal of confidence in our current vet choices. Can you offer advice and not think we are terrible keepers.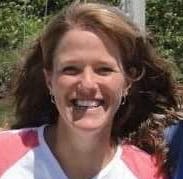 1611
Recommendations
It sounds like you are taking good care of Roo's wound, and I am glad that it is healing well. I'm not sure what the mass under his front leg might be, as there aren't any obvious external lymph nodes in that area that would become enlarged singularly. That would not be a location that would enlarge related to his tail injury, either. If he is eating and drinking and acting normally otherwise, you may be fine to monitor the lump and see if it resolves, but if it becomes larger, is painful, or ulcerates, or if he is not acting normally, then it would be a good idea to have him seen to find out what the mass is.
Thank you so much for the quick response and reassurance. The lump under his front armpit has slightly reduced in size every day and has almost disappeared. We used a warm compress on the area. Thinking it might be the Axillary lymph or possible the beginning of an abscess. While we are still being vigilant with colloidal silver, So far so good, his tail is healing amazingly well. We have spritzed it with the Vetericyn Plus, (I misspelled it before), 4-5 times a day and are so impressed with the results. We will post a final update once he seems fully healed! Thank you again, your input made a difference in our state of mind and worry, which was invaluable to us at a very scary time.
Add a comment to Roo's experience
Was this experience helpful?
Smokey
Unknown
10 Years
0 found helpful
Has Symptoms
weight loss, enlarged Lymph Nodes
weight loss, enlarged Lymph Nodes,
Female feline, swollen Lymph Nodes under her spine behind her heart. It is forcing her heart to drop down to her upper rib cage. She is eating constantly and gets stressed when I go to bed. She is usually eating soft food. She has lost weight too quickly and keeps losing more weight. We did an Xray and that is what revealed my explanation of what is happening with Smokey. Our Vet does not know what is wrong. Smokey is the runt of the litter she came from. Last year she kept getting conjunctivitis in her left eye. A few years back she developed a bacterial infection under her skin on her neck. One of our Vets did surgery to removed the bacteria. He did a great job. Since then she prefers only soft food. Can you help me understand what I should do next? Thank you. God bless you in Jesus' Name.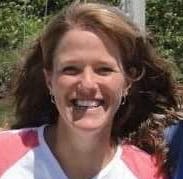 1611
Recommendations
One concern with enlarged lymph nodes is cancer, sadly. Another may be an infection or inflammation that she is fighting off. Without seeing her, or being able to examine her, I have a hard time commenting on what you should do next, but if she has not had blood work done, that may give a clue as to the cause for the enlarged nodes. I hope that she is okay.
Add a comment to Smokey's experience
Was this experience helpful?
Mj
Siamese
11 Years
0 found helpful
The vet said my cat has an inflammation but cannot pin point where. Also her lymphocyte count was over 14,0000. When the blood was sent to a pathologist he said he saw the inflammation but does not know where
And that it can be the beginning of leukemia but did not diagnose it as that because the cells are still white. What are the chances it can be cancer and what should I be worried with?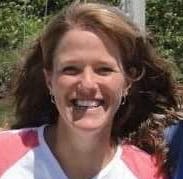 1611
Recommendations
As MJ is an older cat, the possibility of cancer is greater than if she were a young cat, unfortunately. If she is doing well otherwise, your veterinary may be able to recommend general therapy for her, but sometimes it is just time until something happens that gives us a little clue as to where the problem might be. If MJ has any changes in her appetite, attitude, or any lameness or growths, those would be good things to follow up with your veterinarian about. I hope that she is okay.
Add a comment to Mj's experience
Was this experience helpful?
Logan
Unknown
3 Years
0 found helpful
Logan's appetite has decreased to barely eating his wet food over several weeks, but last year it slightly decreased as the weather changed. This past week he's eaten less of the dry food that's always out. With a big change in work schedules we're not sure if his activity levels have changed. His neck looks swollen on both sides and his stomach looks like it's gotten smaller. He does have an appetite because he's been trying to eat out chips and managed to steal several French fries before we could get to him last night.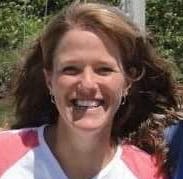 1611
Recommendations
I'm not sure if Logan is a dog or a cat, and that could make a difference as to what is happening with him. Regardless, if his neck looks swollen, he should be examined by a veterinarian as soon as possible, as he may have an infection, inflammation, or a tumor that needs attention. I hope that he is okay.
Sorry, he's a cat. I remembered about a liquid food treat we have for him (looks like those tube yogurts, but for cats) and he ate it up.
Add a comment to Logan's experience
Was this experience helpful?
Drax
mixed
12 Months
0 found helpful
R sided submandibular lymphadenopathy
Reddish mucus in conjunctiva
Foul smelling breath
Redness in gingiva
Eating, drinking well
Diarrhea intermittently
Urinating normally
Cat is 1 year old neutered male (adopted from shelter at age 4 months) and has been tested negative for panleuko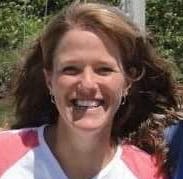 1611
Recommendations
It would be a good idea to have Drax tested for Feline Leukemia and FIV, if he hasn't already been tested. He may have an oral infection. It would be best to have him seen by a veterinarian to determine what is going on and how best to treat him.
Add a comment to Drax's experience
Was this experience helpful?
Ash
Domestic shorthair
2 Years
1 found helpful
I just noticed a swollen lymph node under the left side of my cats chin. It's probably between the size of a peanut and a small marble. He doesn't have any other symptoms, though maybe a slightly increased appetite lately. He's got a history of some mysterious anemia that the docs can't figure out, but his gums and ears appear pink.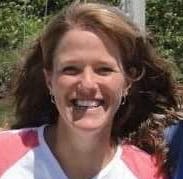 1611
Recommendations
If Ash is doing well otherwise, you may be fine monitoring the lump, as it may resolve on its' own. If he becomes lethargic, doesn't want to eat, the lump is getting bigger, or seems otherwise to not be doing well, it would be best to have him seen by your veterinarian.
Add a comment to Ash's experience
Was this experience helpful?
Little Kitty
Short hair domestic
1 Year
0 found helpful
My cats lymph nodes seem to be swollen. Under his neck and also behind his back legs you can feel them. He was missing for 4 days and came home last night struggling to walk. Very skinny and weak. He is eating and drinking just fine even hoping on and off the bed, not as well as he used to, but not sure if the swelling of his lymph nodes will go down once he gets a little stronger? Doesn't seem sick at all still doing happy paws just not sure if the lymph nodes are very serious.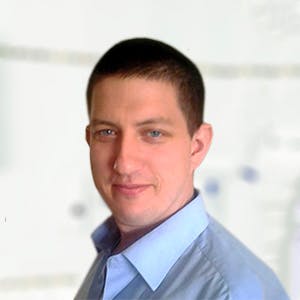 3320
Recommendations
Lymph node swelling may be due to infection, inflammation, allergies, cancer among other causes; since Little Kitty was missing for four days, I would recommend visiting your Veterinarian for an examination just to be on the safe side since there is generalised lymph node enlargement. Regards Dr Callum Turner DVM
Add a comment to Little Kitty's experience
Was this experience helpful?
Loki and Doobie
Shorthair
5 Years
0 found helpful
Dog bite on stray cat. Recently took in stray cat who must have gotten into a fight with a dog. Had punctures on both sides of face. One side has healed. The other side I have been actively soaking the wound daily with a warm compresses. I dab a wound antiseptic after each soaking. And I can get away with triple antibiotic until he washes it off. I have been giving him a small dose of zithromax in soft food with a tiny amount of prednisone. This seems to be helping with the wound. I'm concerned because the one side is pretty swollen. I know its still itchy because hes still scratching at it occasionally. His appitite is good, hes drinking plenty of water. H Es been through the vets on a neutering program. So he's had rabbies shot, and a flea and ear mite treatment. And hes trying to make friends with my other two cats. The male has almost made friends, at least tolerates him. My female on the other hand is completely not liking this change. Hissing, growling, at the established male, at the new male, and at me. What do I do for both situations.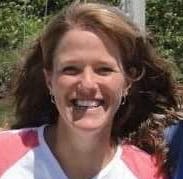 1611
Recommendations
He may need more intensive care for that wound if it isn't healing with your care that you are giving him, and he may need to see a veterinarian if it doesn't continue to heal. It is very common for cats to take a long time to become friends, if the every do, and being patient and providing space for the cats is important. If they are going to get along, they will. Feliway can help in these situations sometimes, as it can decreased stress in the environment.
Add a comment to Loki and Doobie's experience
Was this experience helpful?
Bela
tabby
9 Years
0 found helpful
Has Symptoms
swollen lymph nodes on back legs
6 weeks ago- My cat was attacked by possibly a raccoon or opossum. Was not a cat fight only hair on ground was my cats. I took him in right away vet found 5 bite wounds and laserations all on left side of body. Shot of antibiotics and issolation in to my room for 8 days- he recovered well. Then about 10 days ago- lethargy lose of appetite and swollen lymph glands on back of legs. Back to ER vet--Antibiotics again for 7 days- he started feeling better- yea! but on day 6 of antibiotics he took a turn straight downhill again. In 1 day--Help with information....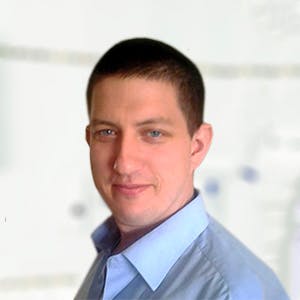 3320
Recommendations
Both raccoons and opossums are wild animals which may be reservoirs for a variety of different diseases which we don't normally come across in practice; however it is important to determine whether any infectious disease has been contracted by Bela. The symptoms of lethargy and lack of appetite are vague and do not help narrow down a specific cause; also your location may help in narrowing down a cause since some diseases are present in certain states or countries. Regards Dr Callum Turner DVM
Add a comment to Bela's experience
Was this experience helpful?
Solitaire
Calico
18 Years
0 found helpful
I have an 18yr old calico, I took her to the vet feeling like she was having mouth pain/problems. Has swollen lymph's on neck I think stromitis, because of thick mucus while trying to eat. The vet did not look in her mouth at all she was scared to be bit just ignored what I felt about my cat. Vet said she has lymphoma and gave me steroids. It's Been 3 weeks and she is getting worse. The lymph nodes have doubled in size. can that be caused from stomitis? I am taking her back This week and complaining that they didn't listen. Now she can't eat or drink. I am concerned by just throwing a diagnosis out the vet has caused a lot of damage to my geriatric cat.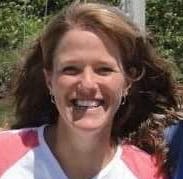 1611
Recommendations
Your cat definitely needs to have her mouth looked at, as dental disease could be the cause of her swollen lymph nodes. If your veterinarian did not want to look in your cats mouth, it might be best to get a second opinion, as that is a fundamental part of her exam, especially at her age. I hope that she is okay.
Add a comment to Solitaire's experience
Was this experience helpful?
Puku
Stray cat
1 Month
0 found helpful
My cat brought a kitten strangling. He is so little and barely a month old, somehow we could save the kitten. But he has some scratch marks on neck and leg. The leg had some tiny pimples like stuff that did cause him a lot of pain, he was crying and could barely sleep. I used betadine to clean the area and a lot of white substance came out and now it's healed and he was fine. Suddenly today I saw another inflammation around his neck where another scratch is, now I did the same cleaned the area and used betadine. But, still it looks painful and I hope he gets well. Any advice?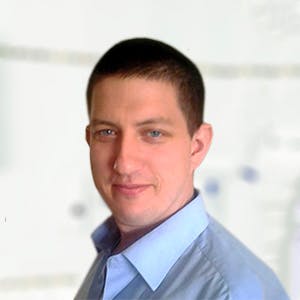 3320
Recommendations
Scratches can become easily infected especially in kittens with a weakened immune system, you should continue to clean the area with Betadine and you should visit your Veterinarian since antibiotics may need to be prescribed if there is a severe infection. Regards Dr Callum Turner DVM
It has been abt 6 months since I adopte my cat from a adoption center but I have notice that she have some lumps under belly and it's swelling,it doesn't seem as though it's hurting cause touch it,so is there any advice or cure/ remedies?
Add a comment to Puku's experience
Was this experience helpful?
LA
Tiger
4 Years
0 found helpful
My cat lymph nodes are swollen and lossing hair ?
He was an outside cat and I brought him in my home. I got him fixed in Feb in 2018 and after I got him fixed he got lazy and started losing his fur everywhere and now he lymph nodes are swollen and is starting to go towards his ear. He is eating fine as I can tell. He has lost weight simce he got fixed. He is my baby. And I'm scarred. I'm broke and can't take him to the vet.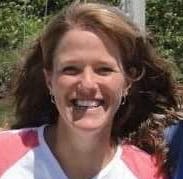 1611
Recommendations
Unfortunately, without seeing LA, I can't determine what might be going on with him over an email. It is good that he is still eating, but the swelling on his face is concerning, as is his hair loss. Many clinics offer a free first exam so that you could have him looked at and get a better idea as to what might be happening, and any treatment that he might need. I hope that everything goes okay for him.
Add a comment to LA's experience
Was this experience helpful?
Norman
Cat
1 Year
1 found helpful
Medication Used
Clavamox antibiotic- oral
My cat was diagnosed with herpes on March 13, 2018 and given a shot of Covenia and antibiotic ointment for his eyes. He is doing better and his eyes look much better. (not completely free from running but better) Yesterday, I took him back to the vet because his left lymph node is enlarged under his chin (back a bit toward the ear). I didn't noticed this before. He is eating well and looks like he feel pretty good. The vet gave him an Rx for Clavamox to be given for 2 weeks. He isn't sure what it is. He said it could be the Covenia didn't take care of whatever infection it was or it could be cancer! Im so scared. My cat was a stray, tested neg for FIV and Flv and is only about 1 to 1.5 years old. What are the chances it could be cancer? I just lost my Mini Schnauzers, one to hystiocytic sarcoma and my other one from diabetes and cushings. I am so worried.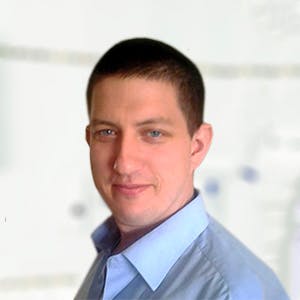 3320
Recommendations
Lymph nodes may swell for a variety of reasons including infections, inflammation, allergies, cancer among other causes; cancer in a young cat is uncommon but may occur. See how the course of antibiotics go and return to your Veterinarian if there is no improvement. Regards Dr Callum Turner DVM
Add a comment to Norman's experience
Was this experience helpful?
Patches
Cat
12 Months
0 found helpful
I had a feral cat that became sick the vet told me he had enlarged lymph nodes gave it a shot of antibotic and some pain meds ...she also mentioned cancer ..but she wanted to see if she is eating and drinking well she is eating and drinking and playing being a curious kitty kat ...plus she was limping at first now seems to be walking fine no limping so is this a good sign ....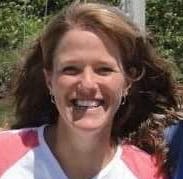 1611
Recommendations
Without examining Patches or knowing more about him and how he is responding to the medications, I can't really comment on your email, unfortunately. She seems to be improving from your description, and it would be best to follow up with your veterinarian, as they can examine her and determine if she is responding.
Add a comment to Patches's experience
Was this experience helpful?
Cali
Callico
1 Year
0 found helpful
My cat received a sharp blow to the neck the other day when or screen door went to close as she tried to get out. It injured her enough that ahe did not try to run when i went to bring her back in. This morning she woke her lymph node on the side the door hit swelled accompanied by edema of the soft tissue surrounding as well as elevated white blood cell count and slight fever. She is 1 yr old. Has been spayed, all vaccines up to date and negative screening for fiv/felv. Her brother died at 5mos from large cell lymphoma. As its the weekend i can get no test results for days and i did not inform the veterinarian of the injury as it only occured to me later. Can trauma to the lymph node cause swelling, edema but also fever with elevated white blood cell count if damage was severe enough? Does fever and white blood cell count only point to infection?

Read more at: https://wagwalking.com/cat/condition/lymph-node-inflammation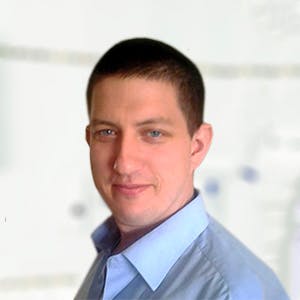 3320
Recommendations
Trauma may cause a variety of different responses including fever (due to the release of some chemicals from cells), lymph node enlargement and an increase in white blood cells (some studies have been done to see if there is a correlation between white blood cell count and the severity of blunt trauma). The neck is a very sensitive area with many different structures (blood vessels, nerves, glands, trachea etc…) in that small area; ideally you should have had Cali checked by your Veterinarian after it happened especially if she seemed a little out of it (not running away) afterwards. You should visit an Emergency Veterinarian since neck swelling may cause respiratory difficulty. Regards Dr Callum Turner DVM
Add a comment to Cali's experience
Was this experience helpful?
Harley
MaineCoon
1 Year
1 found helpful
A single lymph node was swollen last week in my cats neck, got her checked by that time it had went down. A different (but still single one) closer to her ear is now up. Why are they going up and down?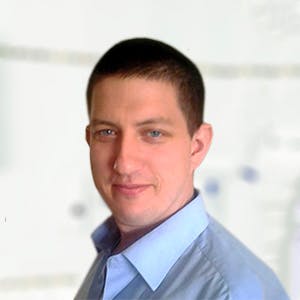 3320
Recommendations
Lymph nodes may swell for various reasons including infections, allergies, inflammation or cancer to name the most common causes. Singular lymph node enlargement is normally indicative of a localised infection, check Harley's ear on the swollen side for possible infection. Another visit to your Veterinarian for another examination before the lymph node goes down again may be useful along with a fine needle aspirate. Regards Dr Callum Turner DVM
I live in Africa and unfortunately there is no vets for cats and I am so worry about my cat what should I do?
Add a comment to Harley's experience
Was this experience helpful?