What is Lymph Node Inflammation?
The production of too many immune cells at once is what causes the lymphadenopathy. Either a solitary nodule can be effected, or a group of nodules. When this occurs in younger cats, it is generally due to an infectious disease. Swollen lymph nodes are a common finding in many sick cats. Infections and other complications signalled by inflamed lymph nodes need to be treated by a veterinarian as soon as possible for the best results.
Lymph nodes are ducts within the body that are used to collect fluid and return it to the bloodstream. Inside the lymph nodes, lymphocytes (white blood cells) destroy bacteria, fungi, viruses, and cancer cells. When the body faces infection, the lymph nodes located closest to the infection will swell or enlarge. This is referred to as lymphadenopathy.
Symptoms of Lymph Node Inflammation in Cats
As lymph nodes swell from many different types of infections all over the body, various symptoms can occur. Below are the most common symptoms associated with lymphadenopathy.
Swollen lymph nodes
Tender or painful lymph nodes
Fever
Lethargy
Vomiting
Diarrhea
Weight loss
Loss of appetite
Difficulty swallowing
Mouth abscess
High temperature
Limping
Dull hair coat
Causes of Lymph Node Inflammation in Cats
Generally, the cause of swollen lymph nodes has to do with a nearby issue in the body. These issues can range from minor to life-threatening and should be evaluated by a veterinarian. Causes are as follows:
Bacterial infection
Fungal infection
Viral infection
Parasitic disease
Allergies
Reactive Lymphoid Hyperplasia (benign lymph node swelling)
Cancer of the lymph nodes or nearby organs
Neoplastic Infiltration (meningitis caused by cancer cells)
Diagnosis of Lymph Node Inflammation in Cats
The first thing that a veterinarian will need from you is your cat's extensive medical history. This can give clues to underlying problems that may have developed to cause the swelling. A physical examination of the cat will be completed to try and locate the affected lymph nodes by feeling key areas of the body. Often this will include the submandibular (where the jaw meets the neck), the axillary (armpit of the front legs), the prescapular (where the front leg joins the shoulder) and the popliteal (on the rear legs opposite of the knee) areas. If there is any pain in these locations, that is an indication of swollen lymph nodes.
The vet will rule out all possible harmless syndromes by assessing all symptoms. Blood work will be done to get an overall picture on the cat's health. A complete blood count will show how many blood cells are present and indicate if cancer is the cause. A biochemical profile will show other substances in the blood. Urinalysis can help detect bacteria that may be causing infection. A lymph node biopsy to collect samples for microscopic examination may be needed if cancer is suspected.
X-rays and ultrasounds can be used to detect tumors or other abnormalities on the lymph nodes. When any lymphadenopathy is present, Feline Leukemia Virus and Feline Immunodeficiency Virus should be tested for. A fecal parasitological exam may be needed if parasites are suspected. The vet may recommend more extensive testing until a cause has been identified.
Treatment of Lymph Node Inflammation in Cats
To restore lymph nodes to their normal size, the underlying condition that is causing the inflammation needs to be treated. There are a number of different treatments depending on which ailment the cat is suffering from.
Bacterial Infection
The corresponding antibiotic will be prescribed to eliminate a bacterial infection. Antibiotics are often prescribed for 2-4 weeks.
Fungal Infection
Antifungal medication, shampoo, or cream will be prescribed to eradicate a fungal infection affecting the cat.
Allergies
In the case of allergies, tests or the process of elimination will be used to identify the allergen. Once identified, the allergen will be removed from the cat's environment or diet.
Viral Infections
Most viral infections can only be treated symptomatically. The cat may need to be hospitalized for supportive care while fighting a viral infection. Intravenous fluids may be administered to keep the cat hydrated. Other care may be administered to keep the cat as comfortable as possible.
Cancer
Cancer of the lymph nodes is very serious and needs to be treated aggressively. There are three main ways to treat cancer of the lymph nodes.
Surgical Removal: This may be possible if the cancer has not spread out of the lymph nodes. If the cat is in good condition, a general anesthetic will be administered and surgery will be performed. Depending on the location of the lymph nodes, the surgery can vary in its overall risk. At home care will be needed upon discharge.
Chemotherapy: This treatment can slow the progress of lymph node cancer in cats. It should be noted that cats are not treated the same way as humans. If the chemotherapy will drastically reduce the cat's quality of life, it will not be used.
Radiation Therapy: This treatment is often used in combination with surgery. It can focus on the microscopic occurrences of cancer that cannot be surgically removed.
Recovery of Lymph Node Inflammation in Cats
Once your cat is home, take care to administer all prescriptions exactly as requested. This can help ensure all infections are properly treated. If symptoms are not going away, further treatment and tests may be necessary to find the root of the issue. A check-up appointment will be needed to gauge if lymph node swelling has gone down.
Once an infection has cleared out of the cat's system, the lymph nodes should return to their normal size. If the cat has undergone surgery, extra care should be given to keep the incision clean and decrease all stress inducers during the healing process. It should be noted that in cases of lymph node cancer, prognosis is not great, with the maximum survival being about two years.
Lymph Node Inflammation Questions and Advice from Veterinary Professionals
Loki and Doobie
Shorthair
5 Years
0 found helpful
Dog bite on stray cat. Recently took in stray cat who must have gotten into a fight with a dog. Had punctures on both sides of face. One side has healed. The other side I have been actively soaking the wound daily with a warm compresses. I dab a wound antiseptic after each soaking. And I can get away with triple antibiotic until he washes it off. I have been giving him a small dose of zithromax in soft food with a tiny amount of prednisone. This seems to be helping with the wound. I'm concerned because the one side is pretty swollen. I know its still itchy because hes still scratching at it occasionally. His appitite is good, hes drinking plenty of water. H Es been through the vets on a neutering program. So he's had rabbies shot, and a flea and ear mite treatment. And hes trying to make friends with my other two cats. The male has almost made friends, at least tolerates him. My female on the other hand is completely not liking this change. Hissing, growling, at the established male, at the new male, and at me. What do I do for both situations.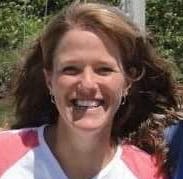 1097
Recommendations
He may need more intensive care for that wound if it isn't healing with your care that you are giving him, and he may need to see a veterinarian if it doesn't continue to heal. It is very common for cats to take a long time to become friends, if the every do, and being patient and providing space for the cats is important. If they are going to get along, they will. Feliway can help in these situations sometimes, as it can decreased stress in the environment.
Add a comment to Loki and Doobie's experience
Was this experience helpful?
Bela
tabby
9 Years
0 found helpful
Has Symptoms
swollen lymph nodes on back legs
6 weeks ago- My cat was attacked by possibly a raccoon or opossum. Was not a cat fight only hair on ground was my cats. I took him in right away vet found 5 bite wounds and laserations all on left side of body. Shot of antibiotics and issolation in to my room for 8 days- he recovered well. Then about 10 days ago- lethargy lose of appetite and swollen lymph glands on back of legs. Back to ER vet--Antibiotics again for 7 days- he started feeling better- yea! but on day 6 of antibiotics he took a turn straight downhill again. In 1 day--Help with information....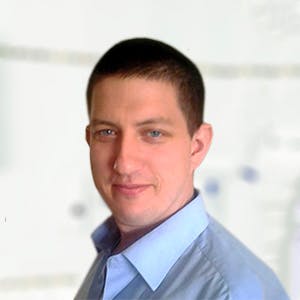 2513
Recommendations
Both raccoons and opossums are wild animals which may be reservoirs for a variety of different diseases which we don't normally come across in practice; however it is important to determine whether any infectious disease has been contracted by Bela. The symptoms of lethargy and lack of appetite are vague and do not help narrow down a specific cause; also your location may help in narrowing down a cause since some diseases are present in certain states or countries. Regards Dr Callum Turner DVM
Add a comment to Bela's experience
Was this experience helpful?
Solitaire
Calico
18 Years
0 found helpful
I have an 18yr old calico, I took her to the vet feeling like she was having mouth pain/problems. Has swollen lymph's on neck I think stromitis, because of thick mucus while trying to eat. The vet did not look in her mouth at all she was scared to be bit just ignored what I felt about my cat. Vet said she has lymphoma and gave me steroids. It's Been 3 weeks and she is getting worse. The lymph nodes have doubled in size. can that be caused from stomitis? I am taking her back This week and complaining that they didn't listen. Now she can't eat or drink. I am concerned by just throwing a diagnosis out the vet has caused a lot of damage to my geriatric cat.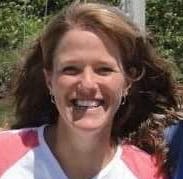 1097
Recommendations
Your cat definitely needs to have her mouth looked at, as dental disease could be the cause of her swollen lymph nodes. If your veterinarian did not want to look in your cats mouth, it might be best to get a second opinion, as that is a fundamental part of her exam, especially at her age. I hope that she is okay.
Add a comment to Solitaire's experience
Was this experience helpful?
Puku
Stray cat
1 Month
0 found helpful
My cat brought a kitten strangling. He is so little and barely a month old, somehow we could save the kitten. But he has some scratch marks on neck and leg. The leg had some tiny pimples like stuff that did cause him a lot of pain, he was crying and could barely sleep. I used betadine to clean the area and a lot of white substance came out and now it's healed and he was fine. Suddenly today I saw another inflammation around his neck where another scratch is, now I did the same cleaned the area and used betadine. But, still it looks painful and I hope he gets well. Any advice?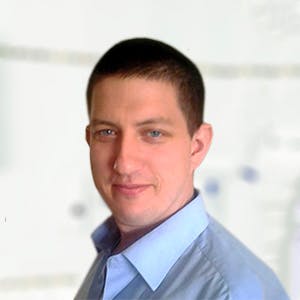 2513
Recommendations
Scratches can become easily infected especially in kittens with a weakened immune system, you should continue to clean the area with Betadine and you should visit your Veterinarian since antibiotics may need to be prescribed if there is a severe infection. Regards Dr Callum Turner DVM
It has been abt 6 months since I adopte my cat from a adoption center but I have notice that she have some lumps under belly and it's swelling,it doesn't seem as though it's hurting cause touch it,so is there any advice or cure/ remedies?
Add a comment to Puku's experience
Was this experience helpful?
LA
Tiger
4 Years
0 found helpful
My cat lymph nodes are swollen and lossing hair ?
He was an outside cat and I brought him in my home. I got him fixed in Feb in 2018 and after I got him fixed he got lazy and started losing his fur everywhere and now he lymph nodes are swollen and is starting to go towards his ear. He is eating fine as I can tell. He has lost weight simce he got fixed. He is my baby. And I'm scarred. I'm broke and can't take him to the vet.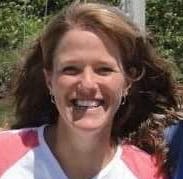 1097
Recommendations
Unfortunately, without seeing LA, I can't determine what might be going on with him over an email. It is good that he is still eating, but the swelling on his face is concerning, as is his hair loss. Many clinics offer a free first exam so that you could have him looked at and get a better idea as to what might be happening, and any treatment that he might need. I hope that everything goes okay for him.
Add a comment to LA's experience
Was this experience helpful?
Norman
Cat
1 Year
1 found helpful
Medication Used
Clavamox antibiotic- oral
My cat was diagnosed with herpes on March 13, 2018 and given a shot of Covenia and antibiotic ointment for his eyes. He is doing better and his eyes look much better. (not completely free from running but better) Yesterday, I took him back to the vet because his left lymph node is enlarged under his chin (back a bit toward the ear). I didn't noticed this before. He is eating well and looks like he feel pretty good. The vet gave him an Rx for Clavamox to be given for 2 weeks. He isn't sure what it is. He said it could be the Covenia didn't take care of whatever infection it was or it could be cancer! Im so scared. My cat was a stray, tested neg for FIV and Flv and is only about 1 to 1.5 years old. What are the chances it could be cancer? I just lost my Mini Schnauzers, one to hystiocytic sarcoma and my other one from diabetes and cushings. I am so worried.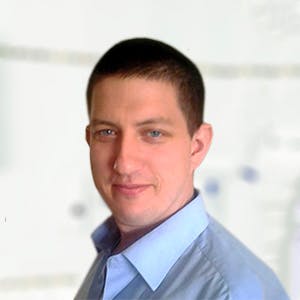 2513
Recommendations
Lymph nodes may swell for a variety of reasons including infections, inflammation, allergies, cancer among other causes; cancer in a young cat is uncommon but may occur. See how the course of antibiotics go and return to your Veterinarian if there is no improvement. Regards Dr Callum Turner DVM
Add a comment to Norman's experience
Was this experience helpful?
Patches
Cat
12 Months
0 found helpful
I had a feral cat that became sick the vet told me he had enlarged lymph nodes gave it a shot of antibotic and some pain meds ...she also mentioned cancer ..but she wanted to see if she is eating and drinking well she is eating and drinking and playing being a curious kitty kat ...plus she was limping at first now seems to be walking fine no limping so is this a good sign ....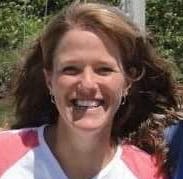 1097
Recommendations
Without examining Patches or knowing more about him and how he is responding to the medications, I can't really comment on your email, unfortunately. She seems to be improving from your description, and it would be best to follow up with your veterinarian, as they can examine her and determine if she is responding.
Add a comment to Patches's experience
Was this experience helpful?
Cali
Callico
1 Year
0 found helpful
My cat received a sharp blow to the neck the other day when or screen door went to close as she tried to get out. It injured her enough that ahe did not try to run when i went to bring her back in. This morning she woke her lymph node on the side the door hit swelled accompanied by edema of the soft tissue surrounding as well as elevated white blood cell count and slight fever. She is 1 yr old. Has been spayed, all vaccines up to date and negative screening for fiv/felv. Her brother died at 5mos from large cell lymphoma. As its the weekend i can get no test results for days and i did not inform the veterinarian of the injury as it only occured to me later. Can trauma to the lymph node cause swelling, edema but also fever with elevated white blood cell count if damage was severe enough? Does fever and white blood cell count only point to infection?

Read more at: https://wagwalking.com/cat/condition/lymph-node-inflammation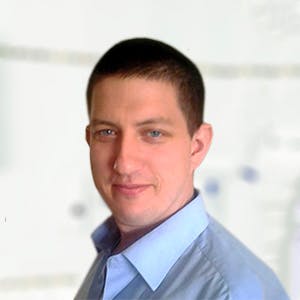 2513
Recommendations
Trauma may cause a variety of different responses including fever (due to the release of some chemicals from cells), lymph node enlargement and an increase in white blood cells (some studies have been done to see if there is a correlation between white blood cell count and the severity of blunt trauma). The neck is a very sensitive area with many different structures (blood vessels, nerves, glands, trachea etc…) in that small area; ideally you should have had Cali checked by your Veterinarian after it happened especially if she seemed a little out of it (not running away) afterwards. You should visit an Emergency Veterinarian since neck swelling may cause respiratory difficulty. Regards Dr Callum Turner DVM
Add a comment to Cali's experience
Was this experience helpful?
Little Red
domestic short hair
6 Months
0 found helpful
Medication Used
Clavamox antibiotic- oral
6 month old kitten, presenting with swollen mandibular lymph nodes, nasal discharge. Kitten has been on clavamox for treatment of respiratory infection since 3/7. I'll add that the kitten just had an eye enucleation on 3/12 due to severe eye infection in the left eye. Nasal discharge and sneezing have lessened since upping the dose of clavamox per veterinarian instructions post surgery. He has had swollen lymph nodes since he was very small. When we found him both eyes were badly infected, severe hypoglycemia (was having seizures and slipped into a coma), severe constipation, and upper respiratory infection. All of these issues have been resolved except for the respiratory infection. When we had him neutered we had some tissue that was covering the eye removed in an attempt to save the left eye. Unfortunately in the next few weeks the tissue grew back and we started having the respiratory issues again. So we went to another veterinarian to have the eye looked at. He dissected the eye a little bit to see if there was a better option than removing the eye. But there was not. Should I be concerned about the lymph nodes being swollen or should I justgivethtet enucleated eye more time to heal? The surgery site is healing phenomenally! And the respiratory issues seem to be going away.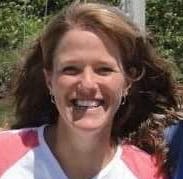 1097
Recommendations
Thank you for your email. At Little Red's age, and with his history of terrible disease, it is unlikely that he has lymphoma, and it is likely that the lymph nodes are swollen as a result of everything that he has been through. You should be fine to continue to monitor him for ongoing recovery, and keep an eye on the lymph nodes.
Add a comment to Little Red's experience
Was this experience helpful?
Harley
MaineCoon
1 Year
1 found helpful
A single lymph node was swollen last week in my cats neck, got her checked by that time it had went down. A different (but still single one) closer to her ear is now up. Why are they going up and down?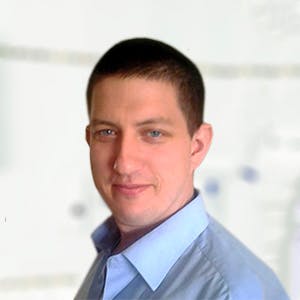 2513
Recommendations
Lymph nodes may swell for various reasons including infections, allergies, inflammation or cancer to name the most common causes. Singular lymph node enlargement is normally indicative of a localised infection, check Harley's ear on the swollen side for possible infection. Another visit to your Veterinarian for another examination before the lymph node goes down again may be useful along with a fine needle aspirate. Regards Dr Callum Turner DVM
I live in Africa and unfortunately there is no vets for cats and I am so worry about my cat what should I do?
Add a comment to Harley's experience
Was this experience helpful?